Southern California quartet Movements return with No Good Left To Give – a twelve-track journey through emotional hardship told via the mediums of urgent drum beats, melodic guitar arpeggios and vocalist Patrick Miranda's heartfelt vocal performances.

Opening track 'In My Blood' is emotive and reflective but subtly heavy and unquestionably tuneful while 'Skin To Skin' continues with amending melodic sensibilities and prominent drum hits.

The intro to single track 'Don't Give Up Your Ghost' (complete with animated video) reminds me of the chill sections of Underoath and indeed the undercurrent of post-hardcore textures runs strongly throughout the entirety of No Good Left To Give.
.
.
By 'Tunnel Vision' the lyrical impact is hitting slightly heavier and I feel at once a little less light because of the serious and very present nature of the mental health issues it's discussing. But I also feel uplifted in the knowledge that there are other people out there going through similar things in the bizarre pre-apocalypse that is 2020 and that there is power in that relatability of collective experience.

Chorus-drenched guitar lines continue into '12 Weeks' and 'Santiago Peak' as momentum is kept solid through the second half of the opus.

All in all, the strengths of No Good Left To Give lies in its very human and very relatable nature, as well as in lead guitarist Ira George's innate ability to pour forth melody after melody. A youthful exuberance exudes from this record and I have a feeling its exactly what a few people need to hear right about now.
.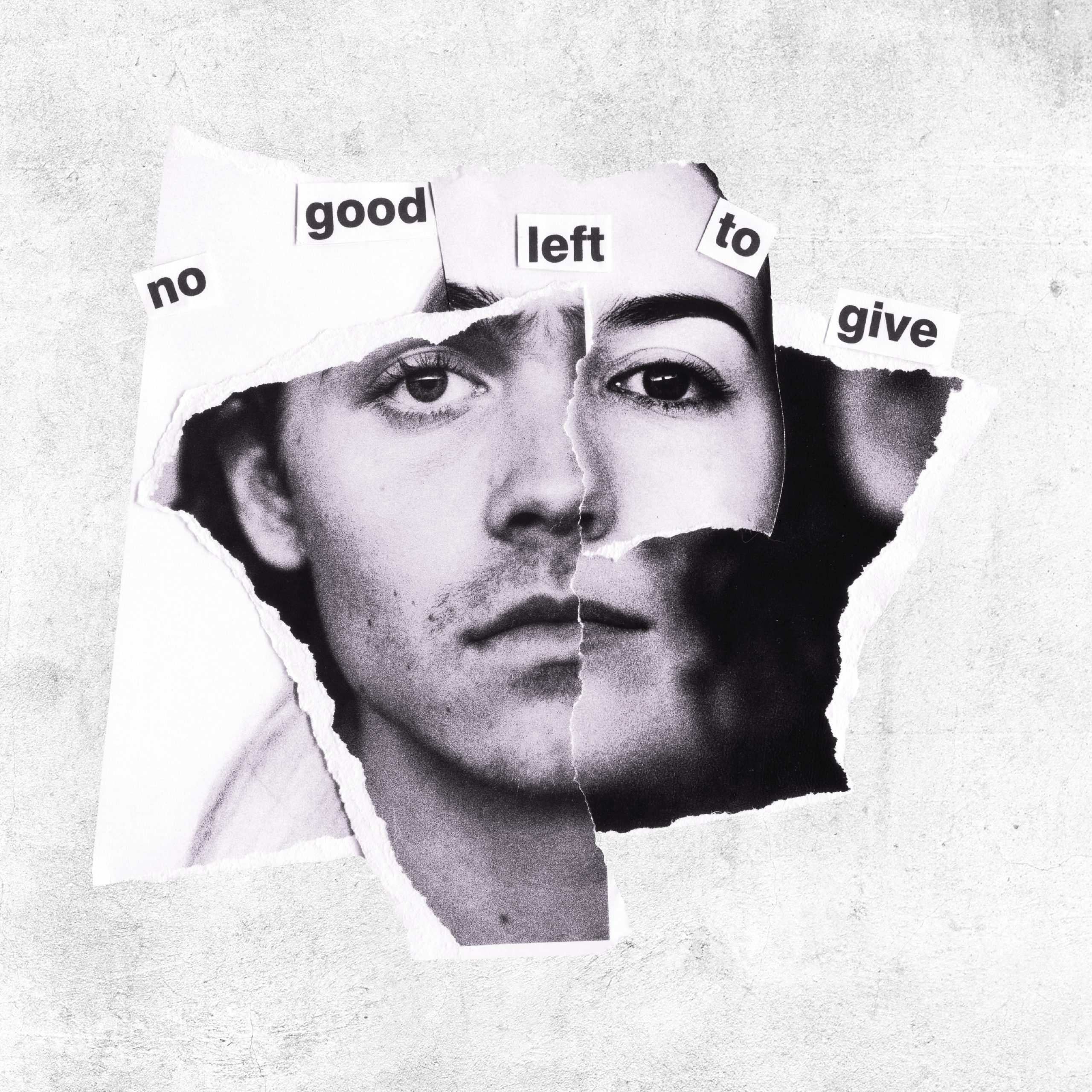 Track List

1. In My Blood
2. Skin To Skin
3. Don't Give Up Your Ghost
4. Tunnel Vision
5. Garden Eyes
6. 12 Weeks
7. Living Apology
8. Santiago Peak
9. Seneca
10. Moonlight Lines
11. No Good Left To Give
12. Love Took The Last Of It