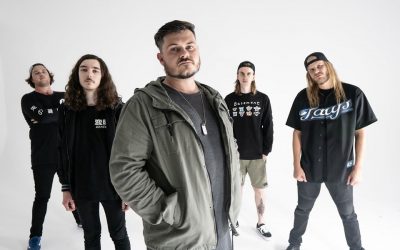 Review by Fluffy . Brisbane-based post-hardcore/pop-punk We Set Signals are serving up their long awaited full length ORDO. The band have been rising from strength to strength since signing to US label We Are Triumphant and have bought a large-sized serving of riffs,...
read more
Kia Ora!
This is Moments Passed!
Moments Passed is a New Zealand media site with a small team of people who are dedicated to keeping you up-to-date with everything new in music & other creaive industries. And as much as we love international, our primary focus is local (within NZ & Australia)!
Please feel free to contact us if you have something you want reviewed, covered, if you have any feedback or you just want to say hi.
Thank you for visiting! We appreciate your support!
IF YOU WOULD LIKE TO SUPPORT THIS SITE, PLEASE FEEL FREE TO DONATE! EVERY LITTLE BIT HELPS.
THANK YOU!
Shelley (Editor) also has a show on CRESCENDO which she uses to promote new music, interview artists, promote & review gigs and just chat about things on in NZ and around the world.
Shelley's Shuffle = Every Tuesday 12pm - 2pm