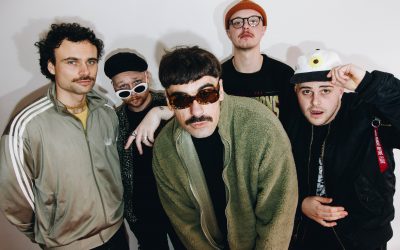 Photo Credit: Oli Spencer . Electric five-piece, Summer Thieves, release their long-awaited EP, Bandaids & Lipstick today. Laced with infectious melodies, guitar-driven rhythms, and rock-heavy riffs, Bandaids & Lipstick epitomises Summer Thieves' unique fusion...
read more
Kia Ora!
Welcome to Moments Passed!
Moments Passed was born from me wanting to post about shows that publications I work for didn't cover. It then became what you see here.
Moments Passed is not just me, there is a team to this now and I will introduce them properly soon. We are here to cover anything and everything. Whether it's music or theatre and it's not just the big stuff!
Everything I do was born out of the local music scene and I will give back to that as much as possible.
Please feel free to contact me if you have something you want reviewed, covered, shot, if you have any feedback or you just want to say hi.
Thank you for visiting! I appreciate your support!
Shelley Te Haara
(Editor)
Have a show you want covered or content you want to share? LET US KNOW!
IF YOU WOULD LIKE TO SUPPORT THIS SITE, PLEASE FEEL FREE TO DONATE! EVERY LITTLE BIT HELPS.
THANK YOU!