SELF CARE – the new album by Australian band Yours Truly comes out tomorrow. My review of the album is: It is SO great that I couldn't actually write a review. No but really, I got so into the album that I would forget to write anything. Then it just became something that kept happening. 10/10.

CHECK OUT SHELLEY'S CHAT WITH MIKAILA BELOW:
.
This is probably public knowledge that I just haven't been able to find, How did you get your band name?
I remember Teddie messaged me, we were all at school and we all went to different schools. I remember getting a message from him, he was like "I just had a nap in class and I woke up and thought of Yours Truly". At this point we had no band name and we couldn't think of anything we didn't hate. So we just stuck with that because we couldn't think of anything better.

.

'Self Care' seems like a timely title for an album, where did the album title come from?
We came up with the album title after we finished the album. I remember sitting a room questioning what to call it and then I just thought of it like "lets call it Self Care". Me and Teddie were like yeah lets call it that and Lachlan was just like lets not. Then we went back and fourth a little bit and spoke to a couple of people about it who thought it was cool. Then I think the more we sat on it, the more it started making sense. We were really close to calling it 'Nothing more than see-through". For me, I think it was because we sat down and wrote these songs, it was such a healing and cathartic experience. So I just felt like calling it Self Care made sense. Now they say it makes sense after listening to the album as a listener. 
.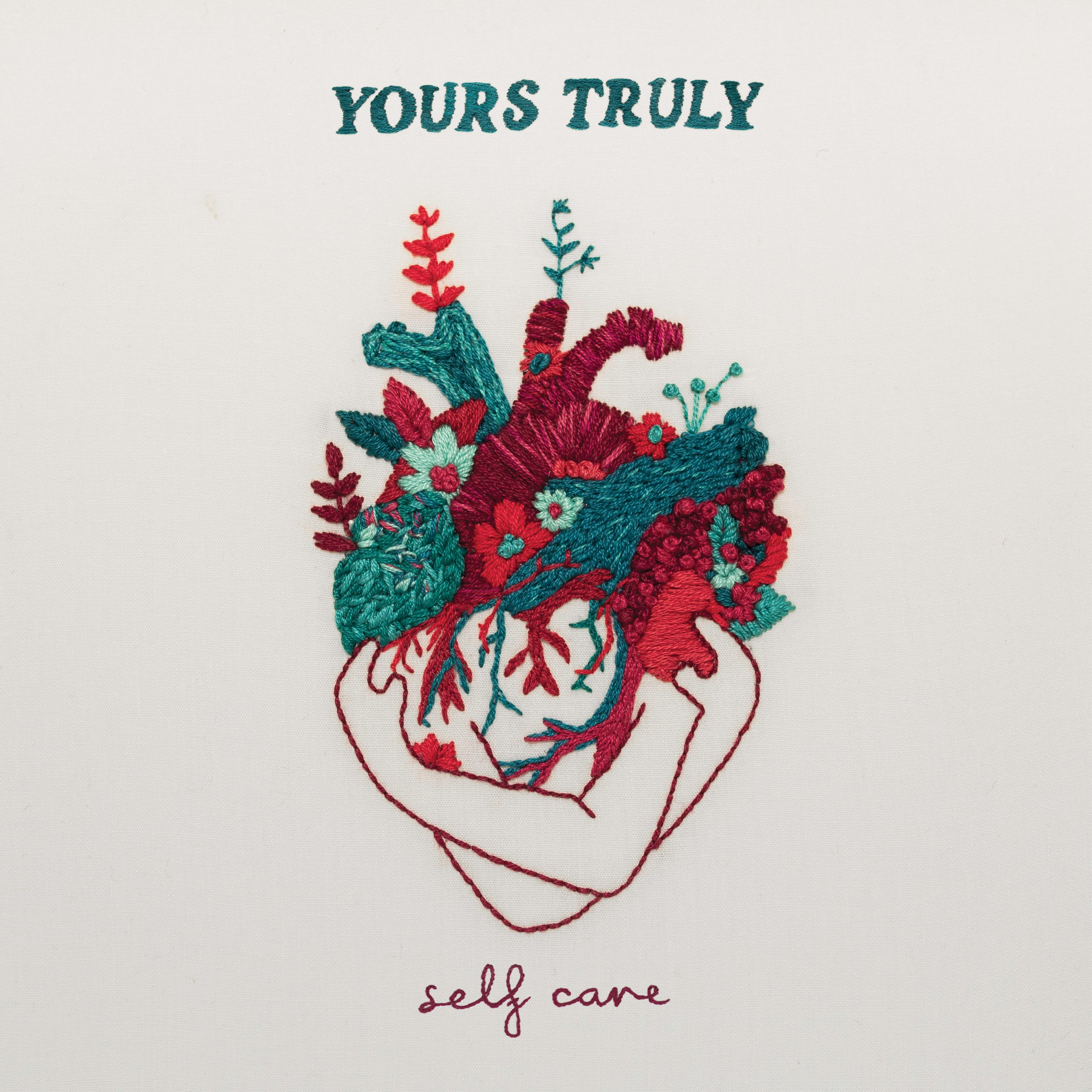 Where did the idea for the album artwork come from?
We were talking about having something that looked handmade, that was the main thing we wanted to convey. Because we wanted the album to have that handmade with love feeling. I connect the feeling of homeliness with embroided & crocheted pillows. Growing up, my grandmother had a lot of them in her house. So we had this idea of the the artwork being one of those pillows. One of our friends Georgia, she also did the Afterglow artwork, she was doing cross-stitch and stuff, so we said do you want to do the artwork? Then we spoke about the imagery and what we wanted to convey, we just wanted flowers and stuff like that but then we had the idea of the heart with flowers coming out of its veins and it just kind of all came together like that.
.
The album is out this week! How do you feel? Is there anxiety, relief, stress, all of the above?
The closer that we get, the things that push me more towards an exciting place is reading reviews and talking to people and them saying they've heard the album is really exciting. Getting that little bit of feedback has helped me get more excited about. I was quite anxious about it and I do have days where I'm like oh this isn't good enough and then there's days I get excited about it. I haven't had any bad days recently, more recently I've been like "Friday, Friday, Friday, lets get it out, lets go!". I think the boys are excited as well. I just wasn't it out, I'm kind of over waiting for it. But it is kind of scary thinking it's going to come out and we can't tour it and stuff like that. I'm hoping people are excited to hear it and will sit down and spend some time with it.

.

Favourite track on the album?
I think for me it's 'Siamese Souls'. It's one of the earliest ones we wrote for there album and I think it's just always stuck with me. It's the first song on the album so it's good when it comes in. It's hard to choose but I think my favourite is that one.

.

Track you're excited to perform live?
Probably 'heartsleeve'. We sat down and played all the songs live together and that songs just super fun.  Because the end is really epic and it has some different parts to it. So I think that one's enjoyable to play.We'd probably have it towards the end of the set.

.
.
I personally think I can hear the progression in your sound and your vocals as well. Was that just growth that just came out that way or something you focused on in the creation process?
I think we learnt a lot from writing 'Afterglow'. Then we took all of those things and sat on them for like year. We spent a lot of time trying to write songs and stuff. I think touring, playing with other bands etc, you learn things from everyone you meet. We didn't want to release Afterglow again, we wanted to release an album that has longevity. We wanted to release an album that people were going to listen to for years and it wasn't going to go old. I think that's where we pushed ourselves to release something that was going to stick with people and prove our worth. That was a big thing for us. To not just be the young band that released an EP with pop-punk songs on it, that people liked. To release an album that solidified our name and made us look like a mature band, not just a young band from Sydney.

.

I know you may get asked about this quite a bit but how I want to touch on being a female in the industry. In NZ for example there's been huge discussions around inclusion and sexism in the industry, particularly festivals. What has your experience been like?
It's not something I struggle with now as much as I would have when I was younger. I felt like I had to prove myself to be at the same level as the males in the scene. I think only recently I've been given a bit more respect because of where we are sitting now, we're older and we've got experience. It maybe should have been the respect I was given straight away. All the men are which kind of sucks. I think me being one women in the scene, with the other women in the scene, proving that we can be just as accessible as anyone else. That is helping with the whole thing. I'm meeting  so many women & non-binary people who come up to me and say they feel like they want to do this or thanking me for showing that they can do it too.I don't feel like I'm that influential. My band isn't that big like how people look up to Bonnie (Stand Atlantic) and international  artists like Hayley Williams (Paramore) & Lynn Gunn (PVRIS). All these women showing that you can be here. Those are the women that do that for me so I think if I can eventually be that for others, it will be my job done.

I grew up idolising Amy Lee of Evanescence. It's not what people expect, they expect pop-punk. I grew up loving Hayley Williams, I'm never going to deny that. I feel like people don't want to talk about it because they don't want the comparison but I don't really care. She was a huge influential person for me. Lzzy Hale (Halestorm) another inspiration for me. I grew up listening to these women. I think these women were way more influential then the male vocalists because I could relate to what they were singing about and how they dress. I've always felt feminine. I've never wanted to change the way I look to fit a style or genre. This is who I am and I don't want to be dishonest. That's why they helped shape me into the front women that I am now and I hope I can contribute in a similar way.
.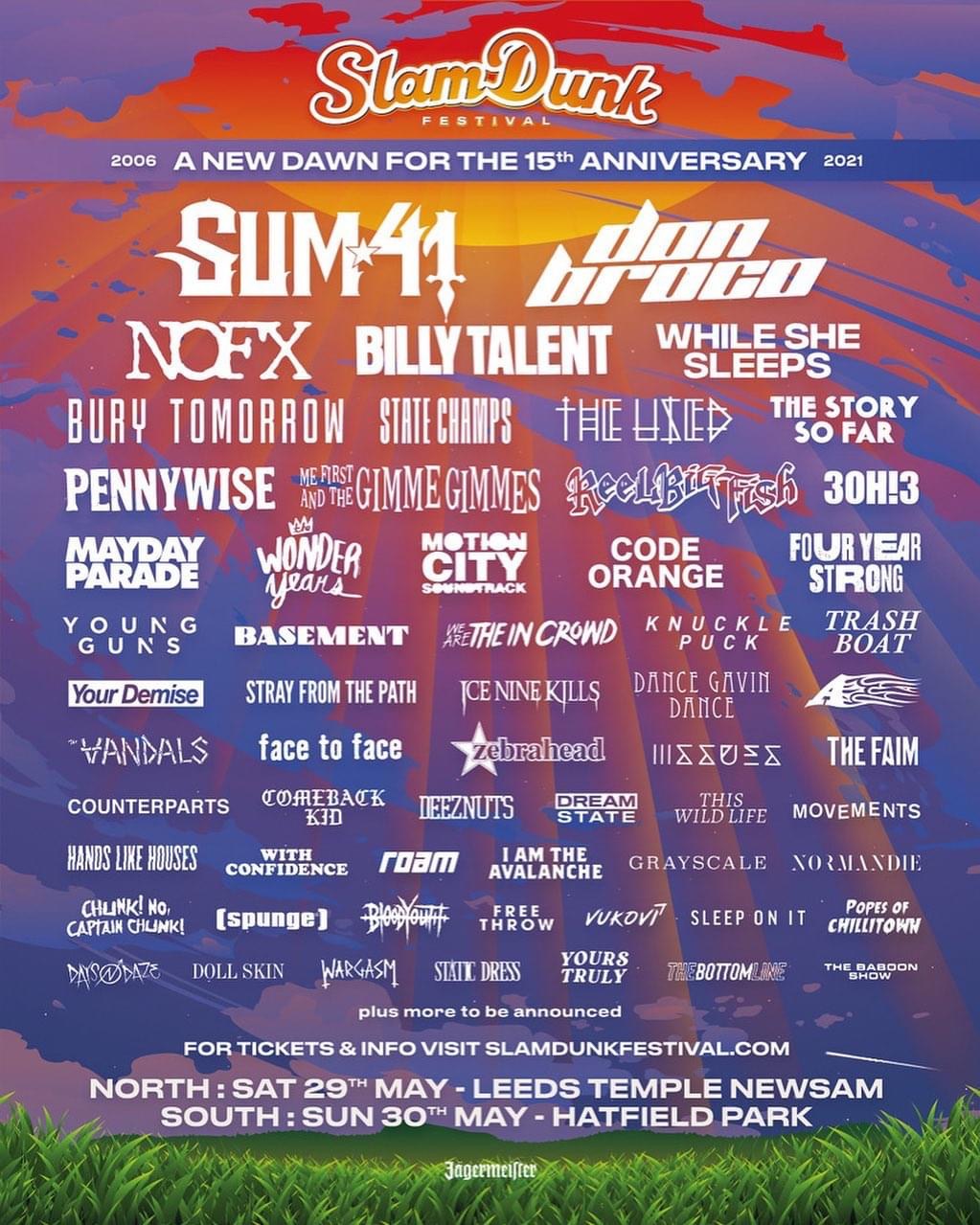 I first saw you guys play UNIFY. You're also on the lineup for SLAM DUNK. That lineup is insane. I definitely want to try go over for it. How does it feel for you being on lineups like that?
It's so wild, I still can't believe it. It didn't feel real or like it would happen. Then it didn't because of Covid which is sad. I was like of course we  don't get to play Slam Dunk, our lives. But we're playing it next year and all of your favourite bands are playing. Like we all love BASSMENT. SO we're so excited to play on the same festival as them. Slam Dunk has always been something we've looked up to and wanted to play, yeah it's surreal. I think when we get there it's going to be so weird but so cool. I'm going to be very nervous.

Yeah it seems crazy. I thought the poster was fake at first.
Yeah, it goes for 2 days and I was thinking "who am I going to watch?". It's going to be so hard to choose. As long as we don't play at the same time as someone I want to see then we'll be alright. I'll manage.
.
Do you have any plans for 2020 or are you guys just taking it as it comes?
We have the two socially-distanced acoustic release shows in October. We don't want to do shows if we can't do them properly and show people Self Care in the way it deserves to be shown. So we're trying to figure out what we can do. Hopefully opportunities pop up but it's so weird to plan things when you don't know what's going to happen.

.

RANDOM QUESTIONS:

Overused words or phrases that you use unintentionally?
I say "like" all the time. You'll probably just listen to this back and it'll be like…see I just said it then. I hear interviews of myself and it's just like this, like that, could be like. I use that word as a passing word obviously and I can't undo it or train myself not to do it. I hear myself and think you sound so unintelligent. It's a passing word, my brain is loading. 
.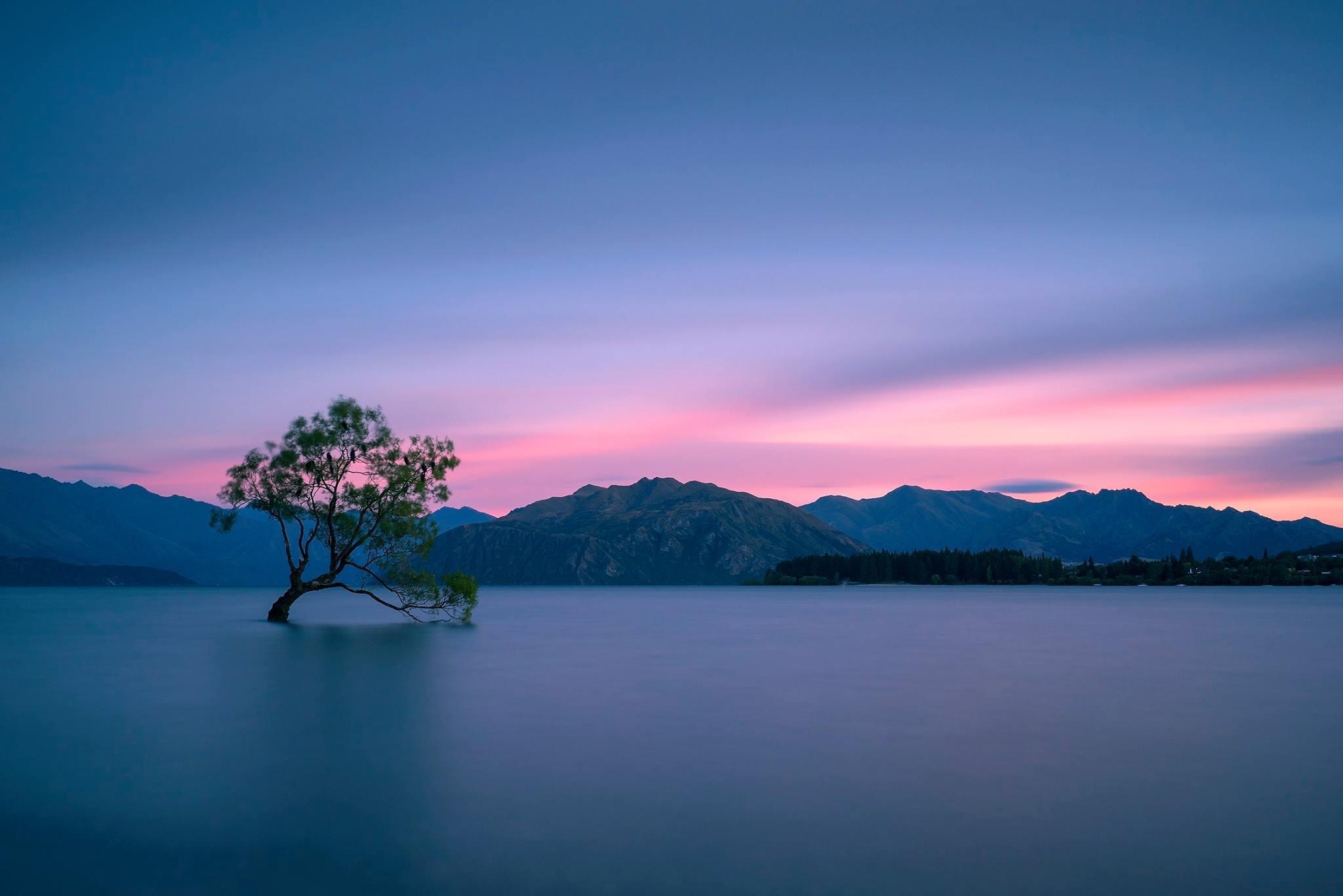 If I say New Zealand, what pops into your head? 
My parents just went to Queenstown. My parents kept sending me photos of that tree in the water so that's what popped into my head. My parents sent it like 10 times. But that's what I think of.
.
What is a song or artist you listen to that may surprise people?
One of my favourite artists, I don't know if it's surprising, but I really love Tori Kelly. She's an amazing singer. I listen to Tori Kelly a lot. I do take inspiration from her melodies like with 'Undersize'I was inspired by her melodies.

Favourite snack?
It changes all the time. I can't have the same thing all the time. Currently, one of my all times favourite snacks, Oreos. Everywhere around the world has different flavours. In the UK all I ate was birthday cake Oreos. In the US all I ate was double-stuffed Oreos, which are in AU now. So yeah I'll go with that.
.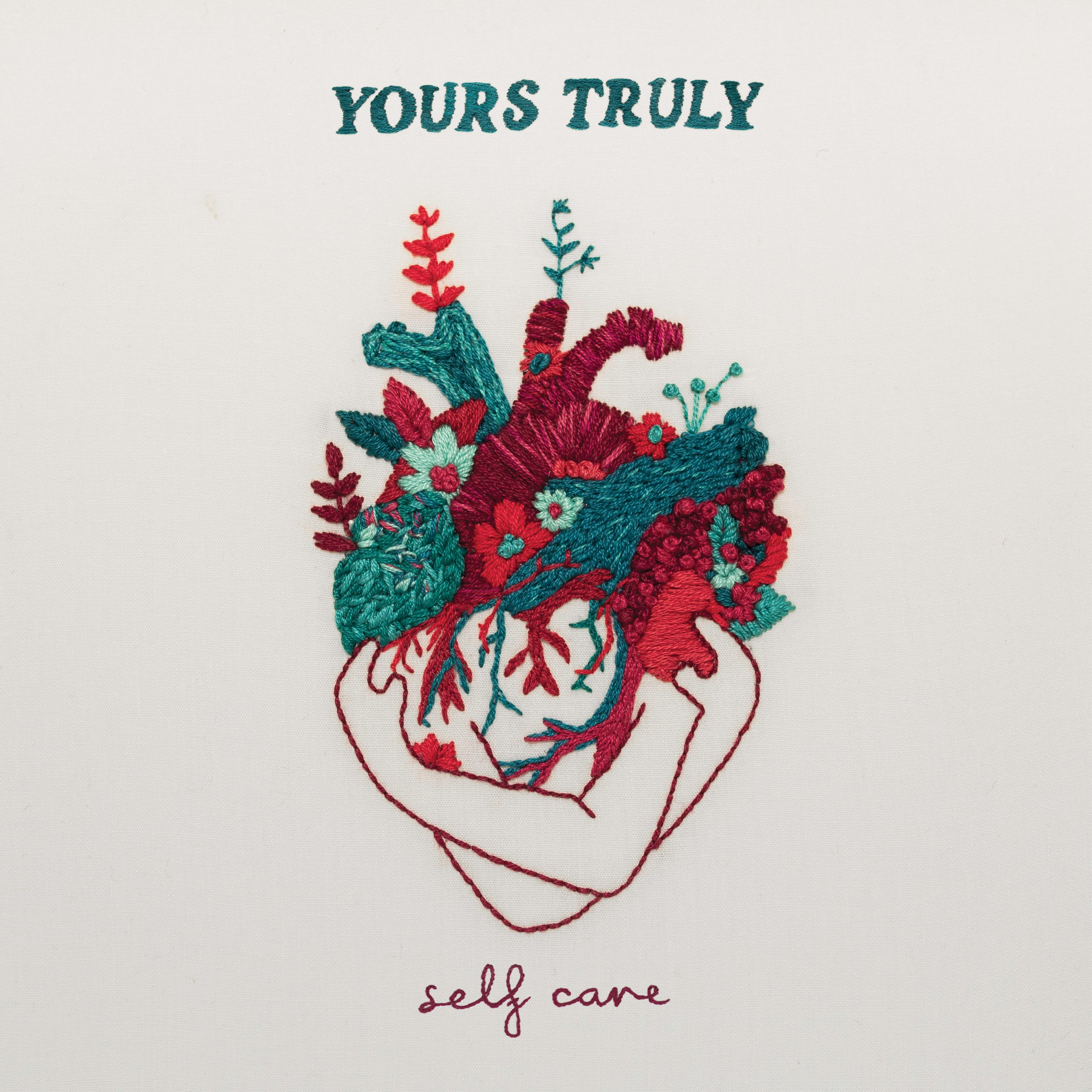 TRACKLISTING

1. Siamese Souls
2. Composure
3. Together
4. Vivid Dream
5. Undersize
6. Ghost
7. Funeral Home
8. Glass Houses
9. Half Of Me
10. Heartsleeve