Today, alt-pop trio almost monday dropped their new track "come on come on" (stream HERE). " we wrote 'come on come on' before quarantine dreaming about getting a break from the craziness of jobs, school, or whatever you're doing… little did we know… we're hoping this song will be a pick-me-up for people going through tough times. " – almost monday

'come on come on' follows the release of the band's (vocalist Dawson Daugherty, guitarist Cole Clisby and bassist Luke Fabry) energetic and genre-defying track 'parking lot view,' (watch HERE ) and 'broken people' (watch'HERE ), which was met with praise from multiple indie outlets. The Kollection called it an " indie-pop single showcasing Daugherty's powerful vocal abilities aside groovy guitar licks, disco strings and a rhythmic bass line " while UK's Indie Midlands said, " The Bruno Mars-like pin-sharp funk melds with a cornucopia of sumptuous MGMT-esque synths. The Indie-rock sensibility remains at its core but it has a layer of good-times and beach-party bristling on top."  The emerging band has racked up impressive stats for the track with just under 1.5 million Spotify streams and over 550k views on YouTube to date.
.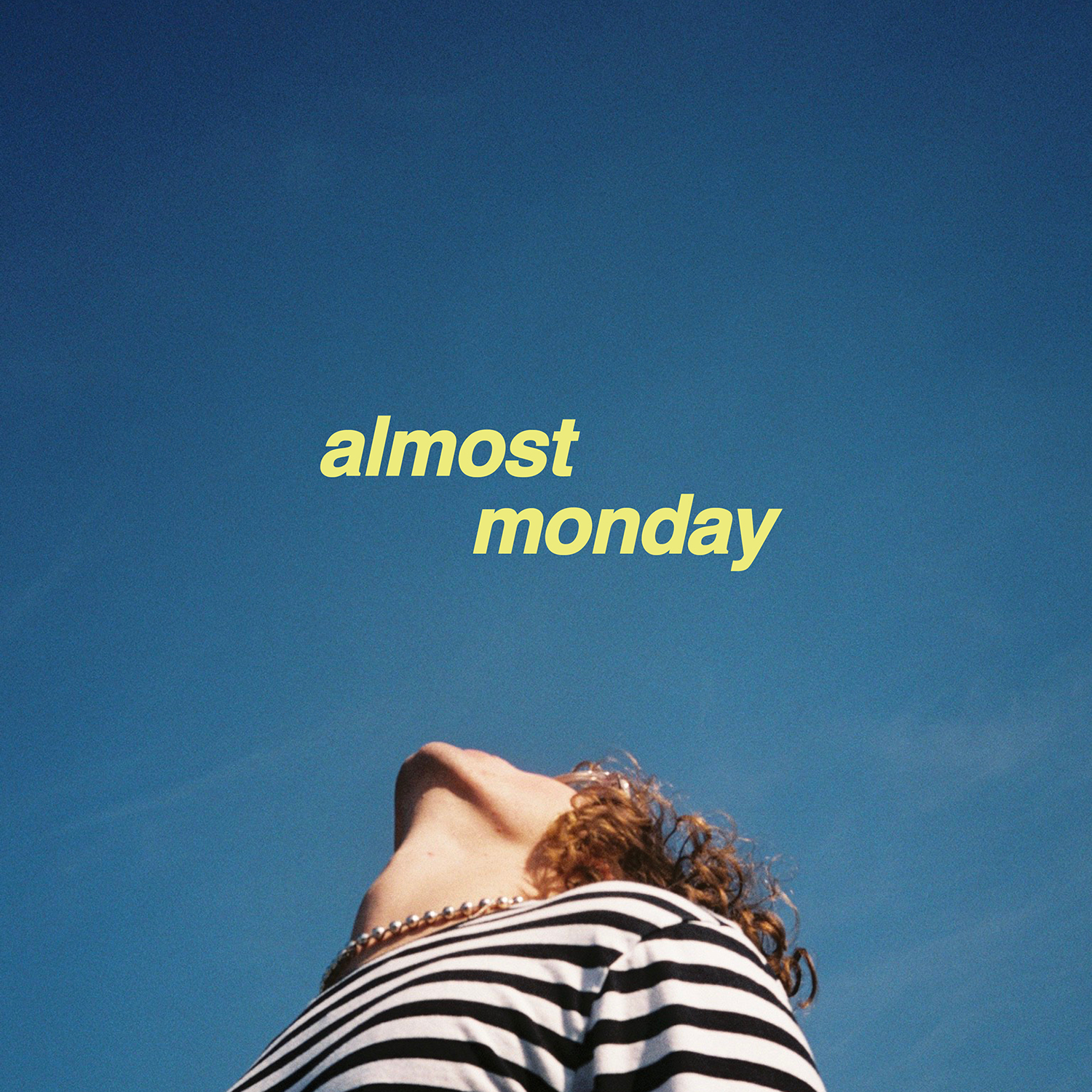 .
San Diego-based band  almost monday  got their start playing self-booked shows in their hometown, soon drawing a rabid following on the strength of their larger-than-life energy, effortless charm, and sing-along-ready anthems. since forming in 2015, best friends  cole clisby  (guitar),  dawson daugherty  (vocals), and  luke fabry  (bass) have gone from performing in the back room of a local surf shop to collaborating with mark needham (an engineer/mixer/producer known for his work with the killers and imagine dragons).

almost monday's debut material artfully mines such influences as Coldplay, Oasis, The 1975 and Frank Ocean while revealing the many eclectic elements that inspired them to make music: Cole's passion for punk (sparked in part by attending countless blink-182 and Foo Fighters shows as a kid), Luke's longtime love of The Beatles, and Dawson's childhood exposure to seminal alt-rock bands like U2 and The Smiths. almost monday instill each song with the same unstoppable exuberance they bring to their onstage performance. "At some point I started dancing really crazy at our shows, and I feel like it helps the whole crowd to put their guard down and let loose," says Dawson. "That's what we want for our music in general: to give everybody that feeling of dancing alone in your bedroom, where you're not self-conscious at all—you just feel completely free to be yourself."
.
For more information about almost monday
Website – http://almostmonday.com/
Facebook – https://www.facebook.com/almostmonday/
Instagram – ​https://www.instagram.com/almostmonday/
Twitter – https://twitter.com/almostmondayy
.