Snow White
Already announced, and undoubtedly one of the highlights of this year's festival, is Ballet Preljocaj's Snow White. High fashion meets iconic fairy tale in this darkly delectable retelling of Snow White imagined by acclaimed French choreographer Angelin Preljocaj with costumes designed by the legendary Jean Paul Gaultier.
Biladurang
Biladurang is an immersive and intimate encounter with proud Wiradjuri dancer and performer Joel Bray, in this hilarious and revelatory solo show exploring indigenous identity, queer sexuality and performing in a hotel room in Auckland. This award-winning confessional solo show is physical, tender, funny and dark. It's the perfect dance-theatre one-night stand.
Limbo Unhinged
Already announced, the mad geniuses behind 2015 Festival blockbuster Limbo are back with a brand new, wildly unhinged circus-cabaret extravaganza featuring sword-swallowing, pyrotechnics, aerial shenanigans and a live band. Limbo Unhinged is as sexy as it is mind-blowing, a high octane night not for the faint-hearted.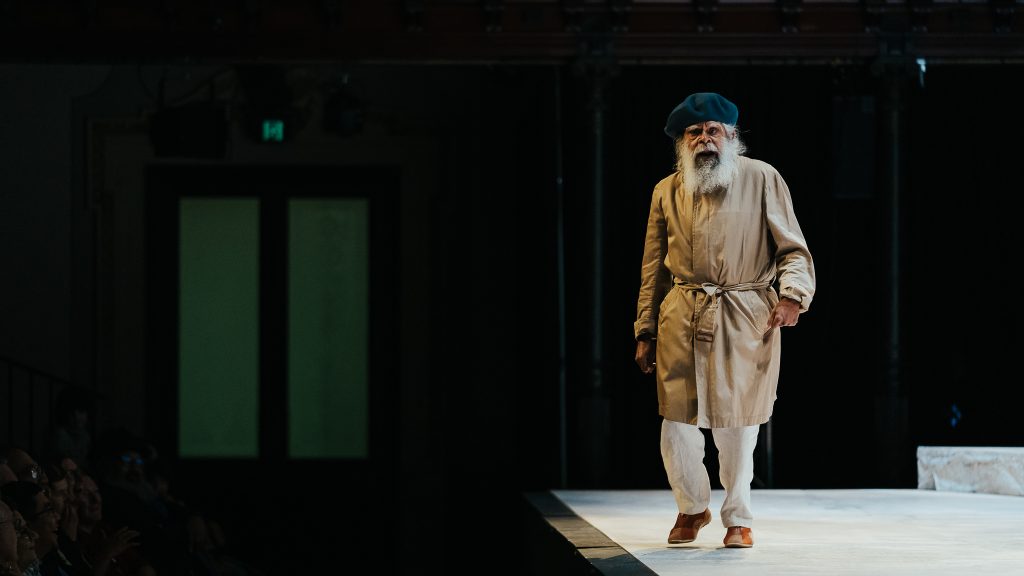 Black Ties
One of the most exciting theatre experiences in the AAF 2020 programme is Trans-Tasman production Black Ties, a collaboration between Australian and New Zealand arts festivals and organisations. It is an hilarious and heart-warming immersive theatre experience by ILBIJERRI Theatre Company (Australia) and Te Rēhia Theatre Company (Aotearoa/New Zealand) that reminds us the power of love can unite us. Created by a brown, bold and brilliant team of Aboriginal, Torres Strait Islander and Māori artists, Black Ties reimagines the popular rom-com wedding flick from a distinctively First Nation's perspective. Set to a live score of brown anthems and wedding classics, this will be a party to remember happily ever after.
Mouthpiece
Following sold-out Edinburgh Fringe Festival performances, Traverse Theatre Company's gripping, critically- acclaimed sensation about class, culture and appropriation, Mouthpiece, comes to Auckland. Winner of the prestigious Carol Tambour Best of Edinburgh Award in 2019, this powerhouse play is frank, unflinching and unexpectedly humorous and is the latest hit from the company which brought Ulster American to AAF 2019.
Black Lover
Auckland Theatre Company's Black Lover has its world premiere at Auckland Arts Festival. It tells the story of Sir Garfield Todd who was ousted as Prime Minister of Rhodesia in 1958 for being a "black lover". From award-winning Zimbabwean playwright Stanley Makuwe, Black Lover brings to life a great New Zealander and explores a stand of courage in a nation experiencing deep racial divides.
Upu
UPU is Silo Theatre's first production for 2020 and it brings the wealth and power of Pacific literature to roaring theatrical life. Curated by award-winning poet Grace Taylor and led by powerhouse director Fasitua Amosa, UPU gives the stage to Oceania's most electrifying poets; Ben Brown, Karol Mila, Albert Wendt and more. Co-produced by Auckland Arts Festival.