It's interesting when you think about the fact that shows ona Thursday night were always hit and miss but I think due to lockdown, people seem to take gigs where they can. In saying that, this show was already sold out, however due to lockdown it had to be rescheduled. After the reschedule they released a few more tickets and let people know that if they couldn't make it, to refund their ticket, so others could come bop! I really appreciated that because it made me see they wanted the crowd and energy more than the money. There was a line to get in as we arrived to the Tuning Fork but it's not surprising with a Sold Out show and also the extra check to get in – PLEASE SIGN IN ON THE APP OR ON THE FORMS PLACES HAVE! 

Lilly Carron was playing as we entered the venue. There was a decent-sized crowd there already with people still trickling in. The one thing I did notice though was how the crowd had formed that awkward half circle formation near the front. It was like no one was confident enough to go to the barrier. So between songs I actually jumped on the barrier and asked people to move forward, they did. The only downside was it was just before her last song. But it was still something I guess. The crowd seemed to enjoy her music though. I had never heard her music before but what stood out to me was her incredible vocals! Her set was an acoustic one with only a guitarist by her side. But I loved that! Definitely a short but great set! SETLIST: Talk to Me, Lonely Days, Isn't She Lovely, Evaporate the Rain, Superhuman, Anywhere & Ugly Cry.
.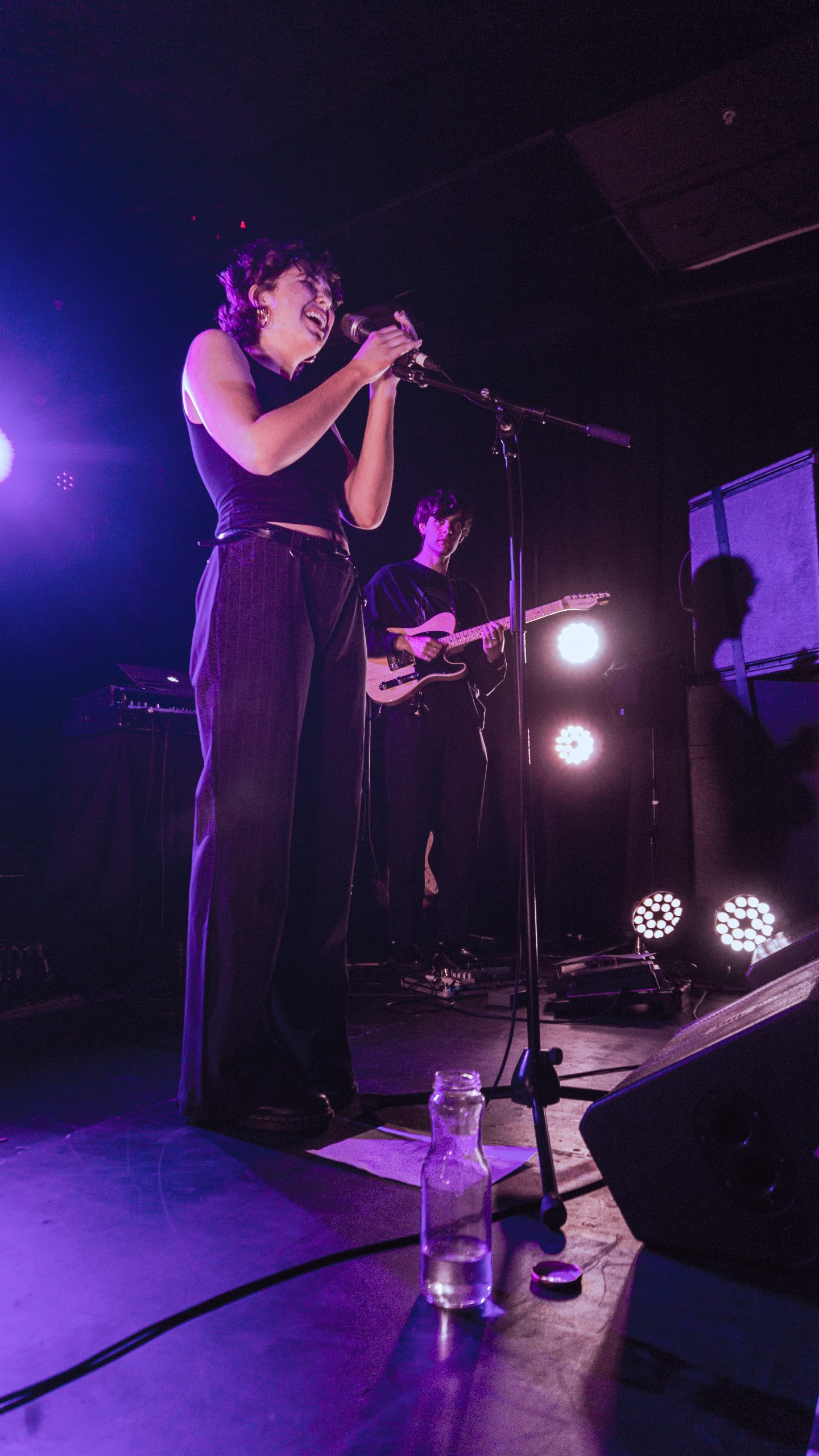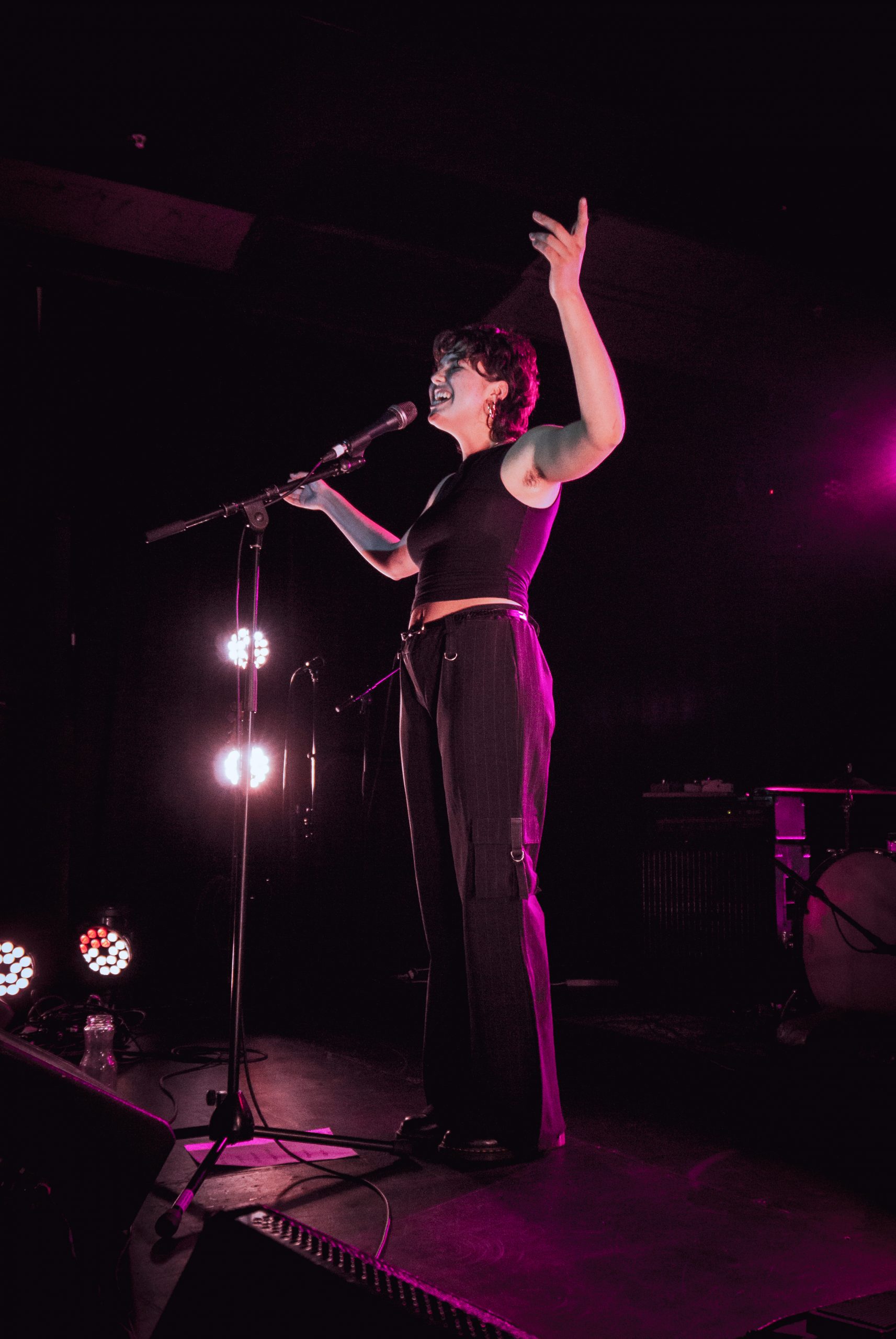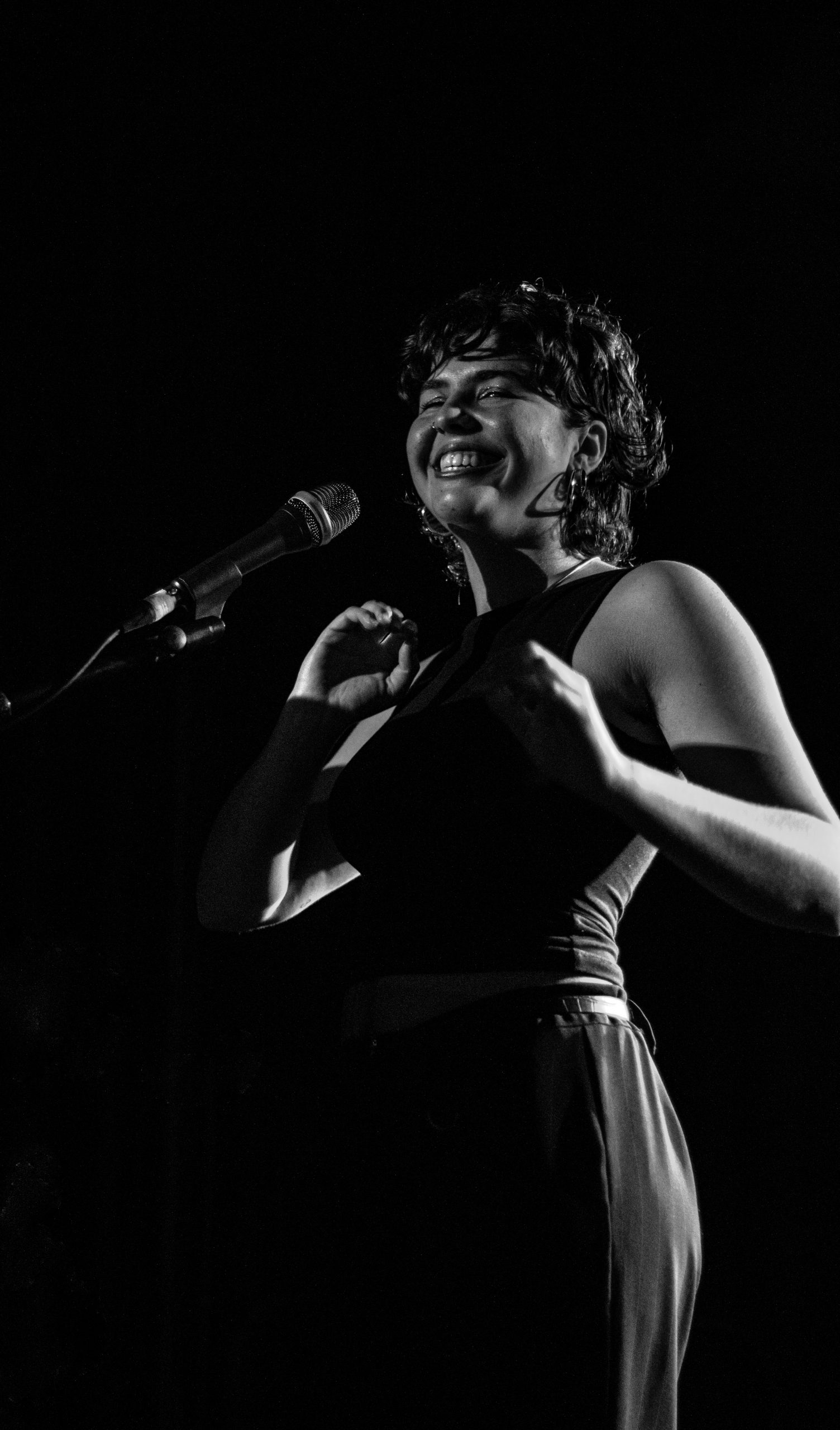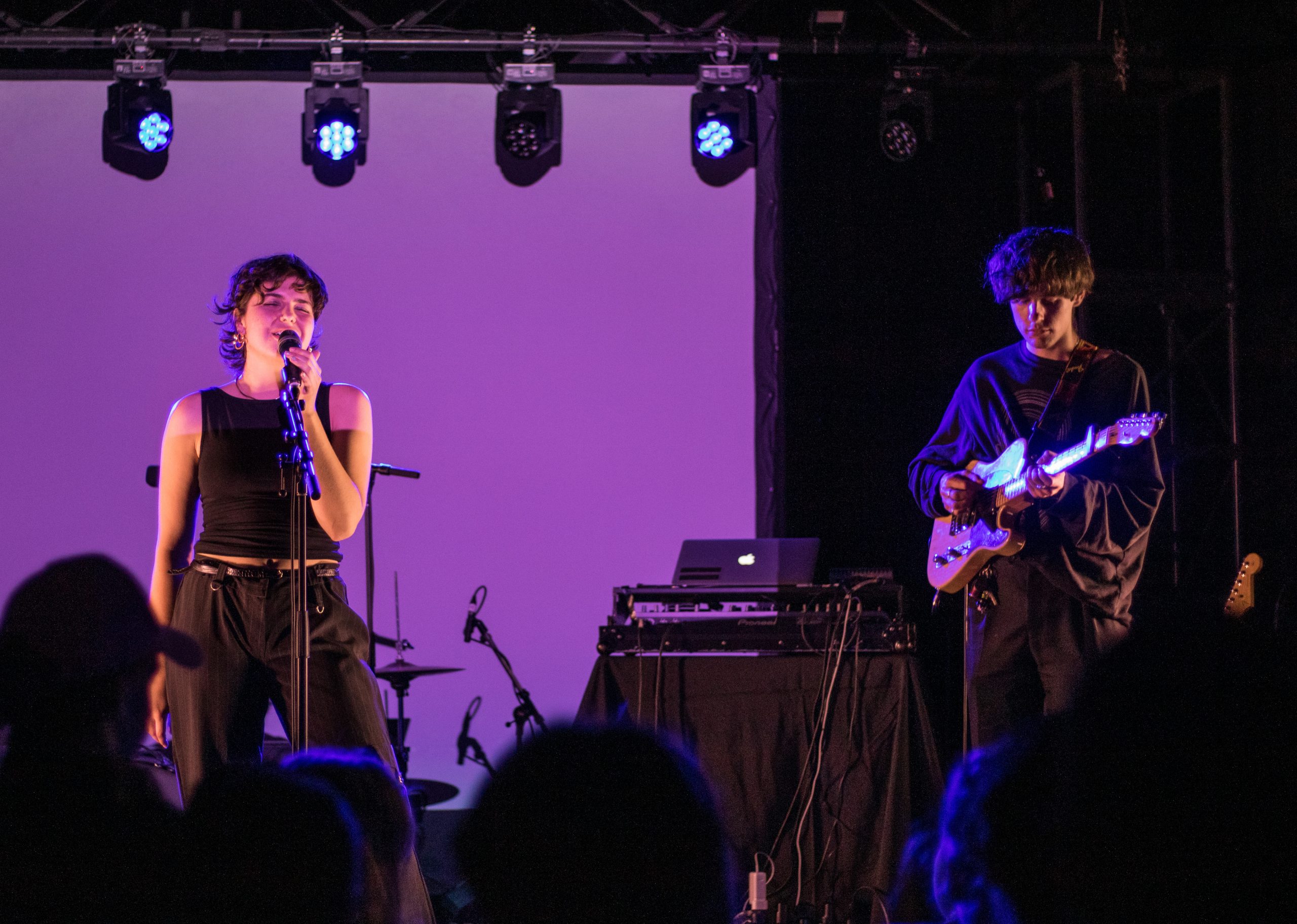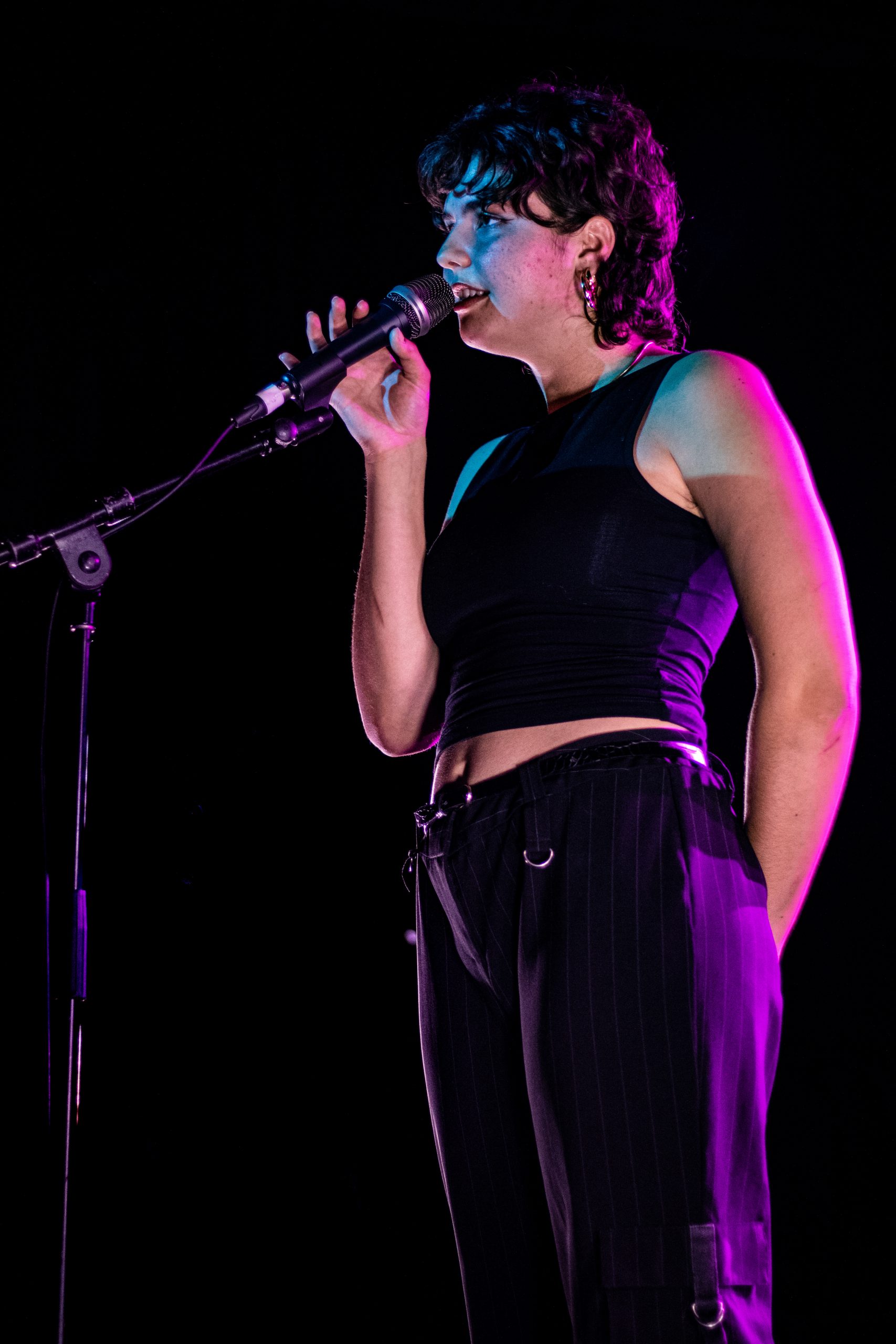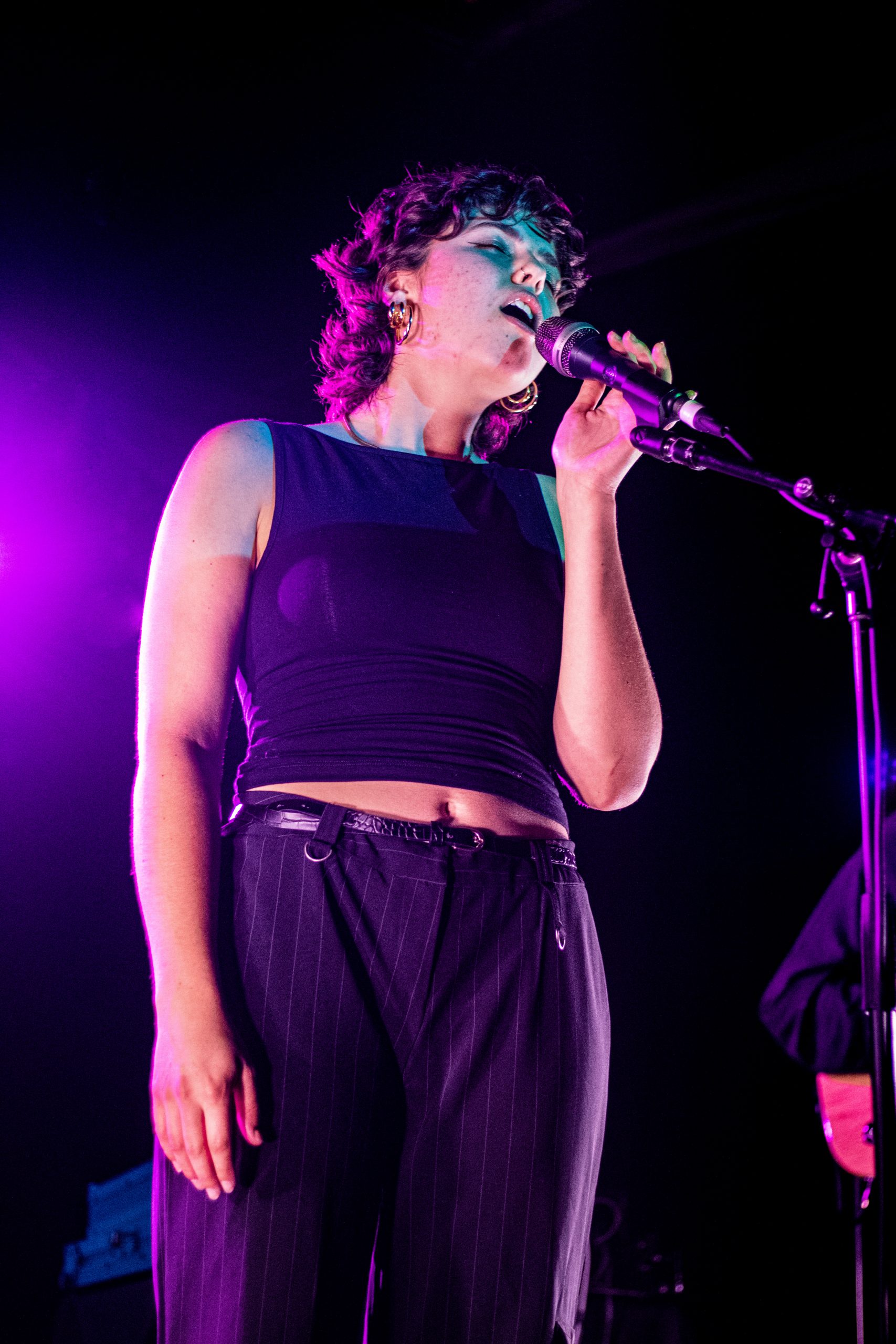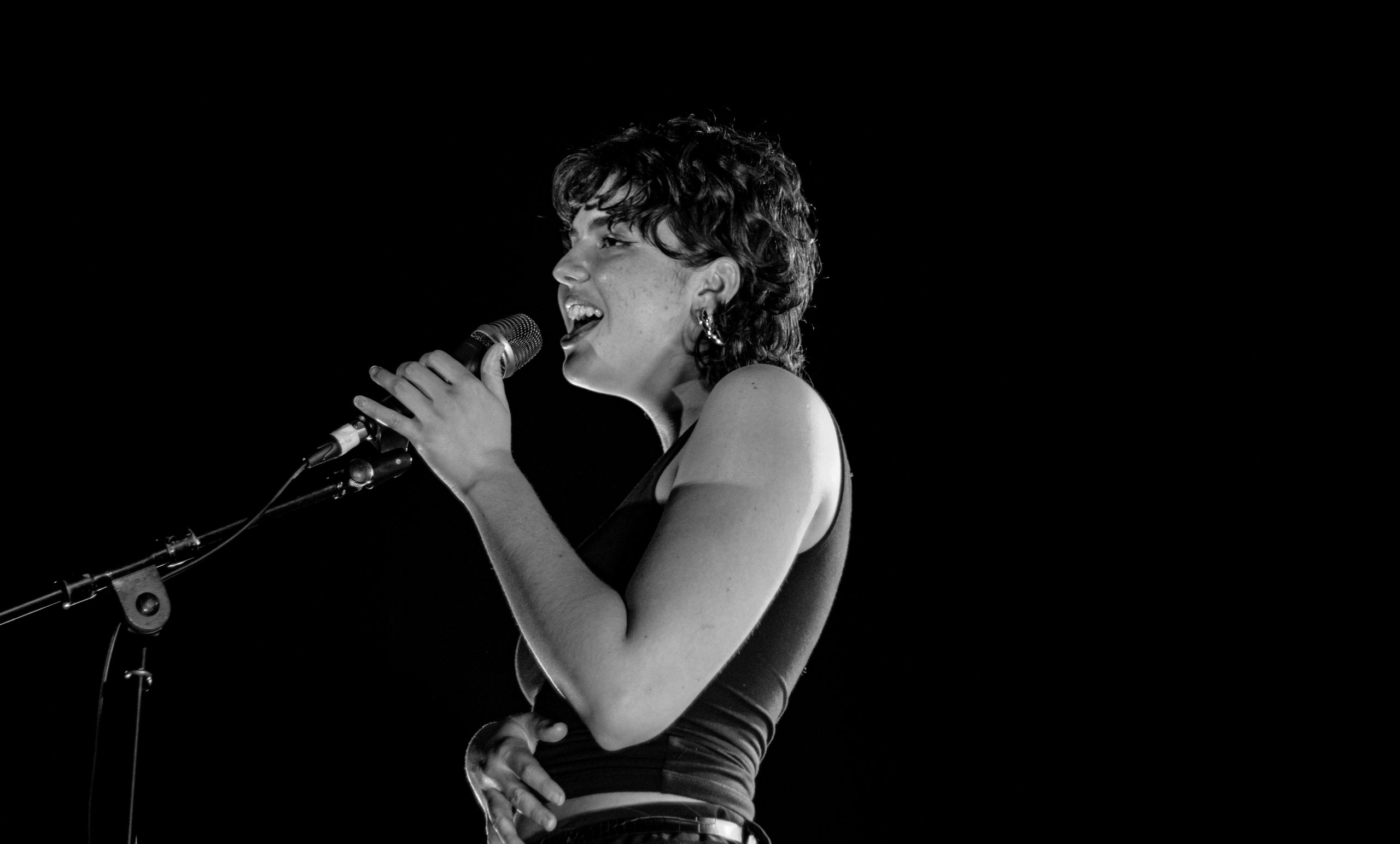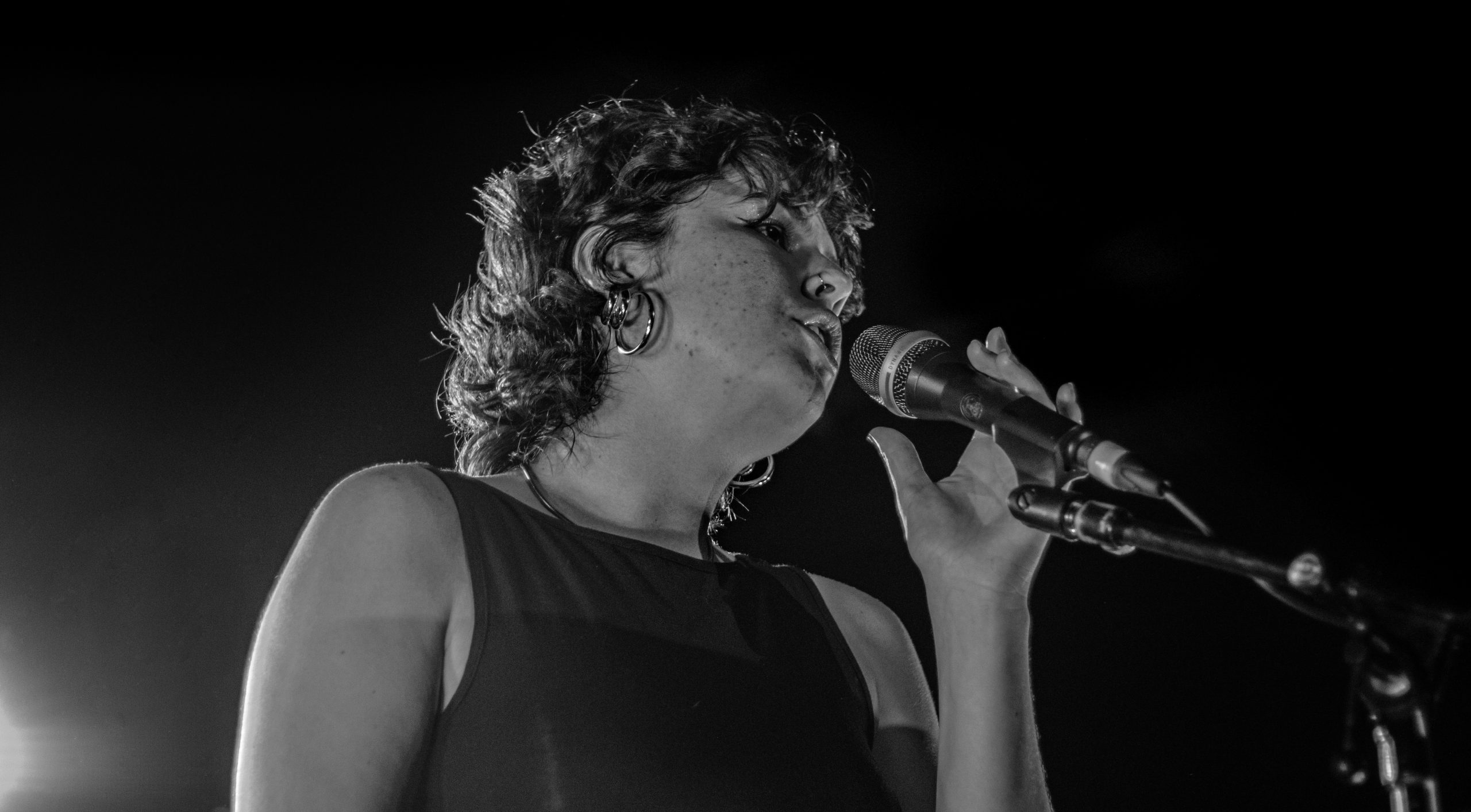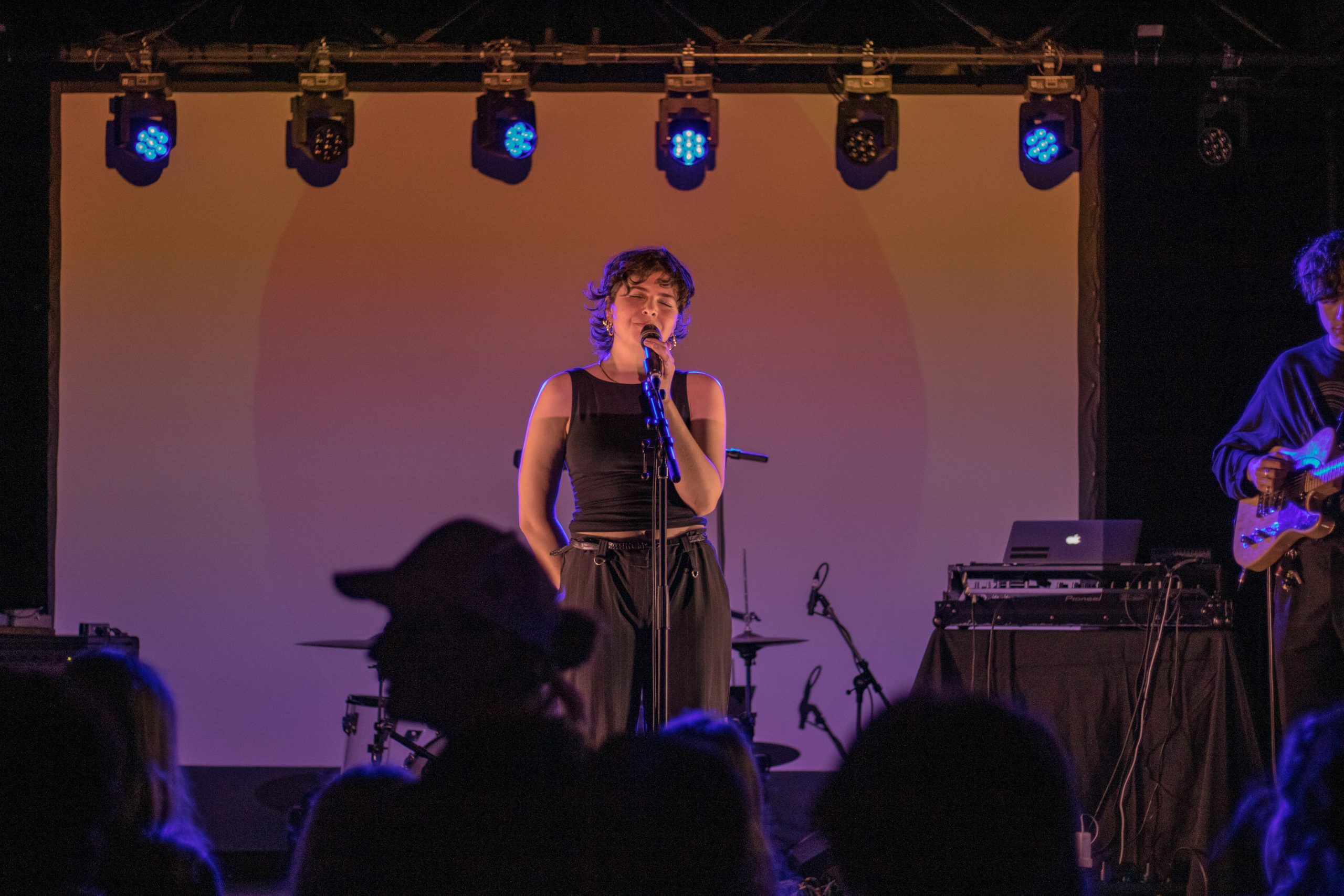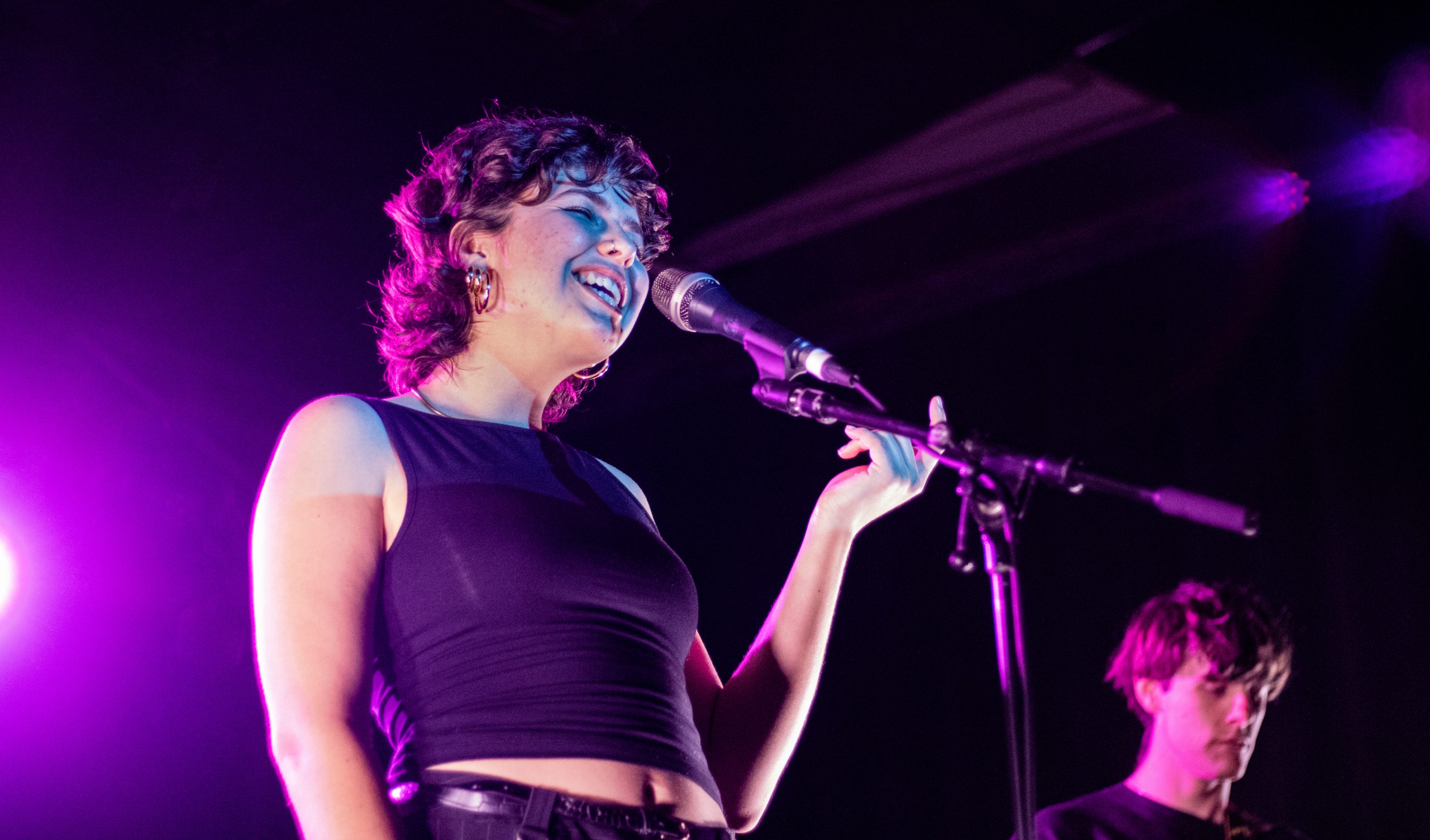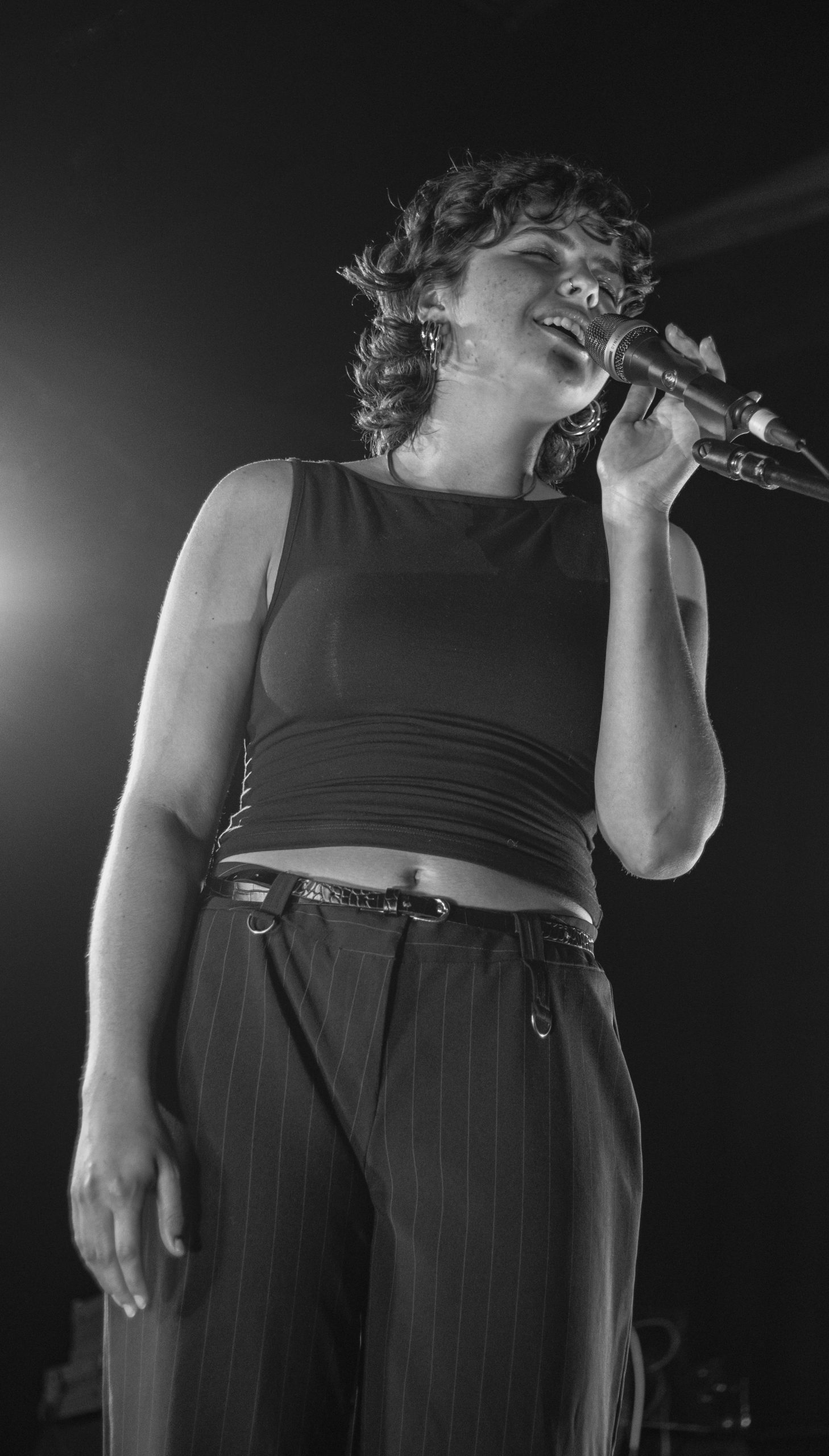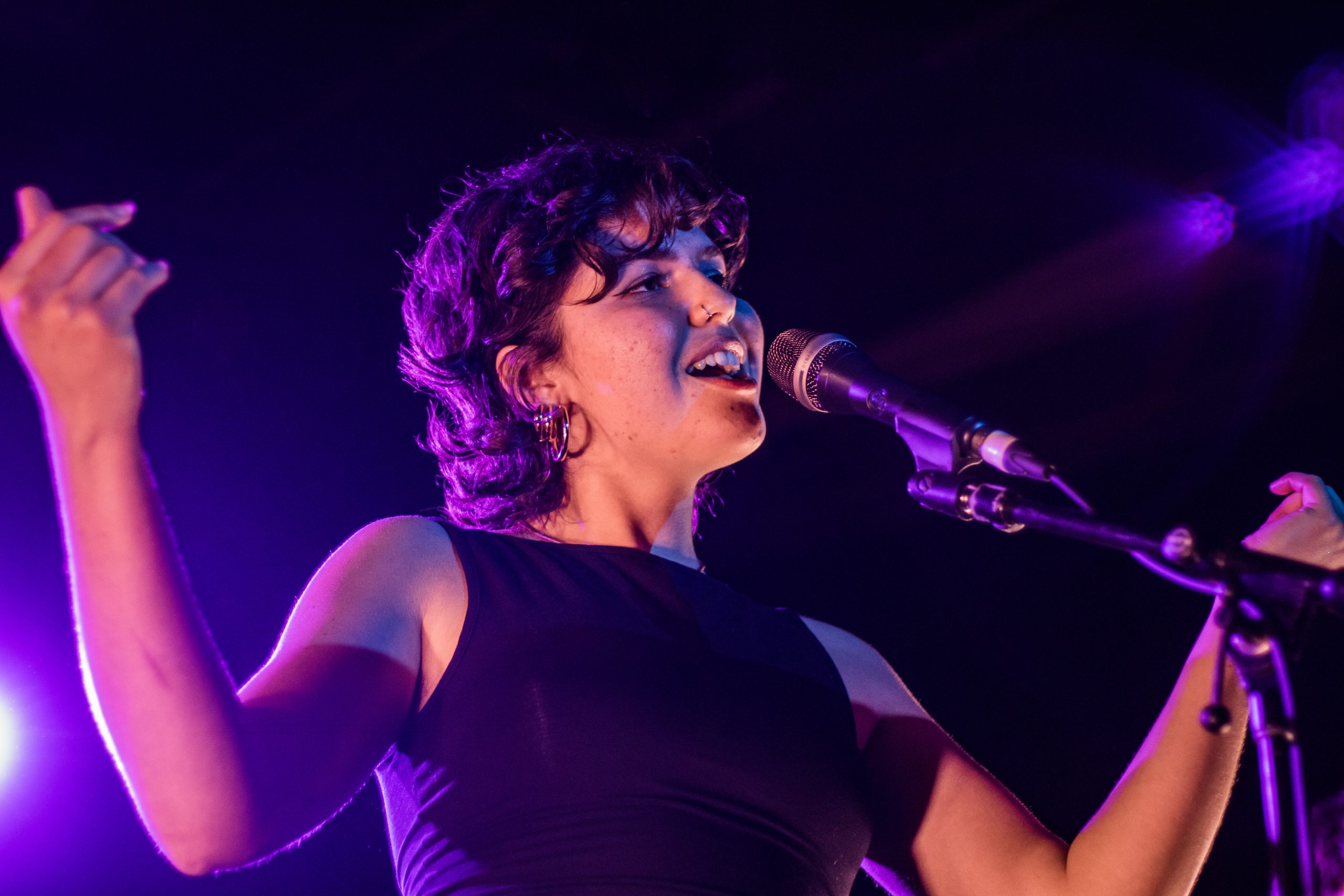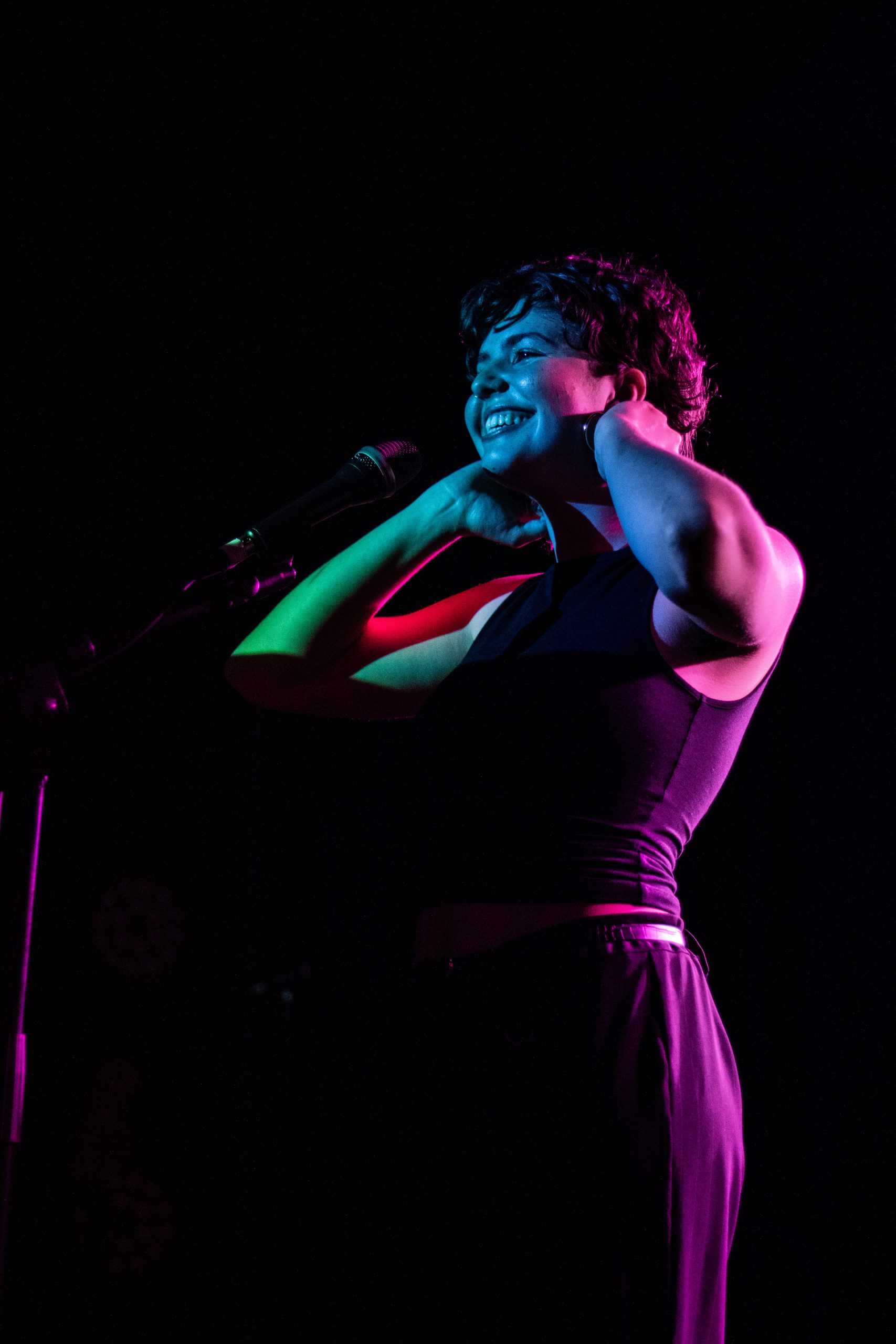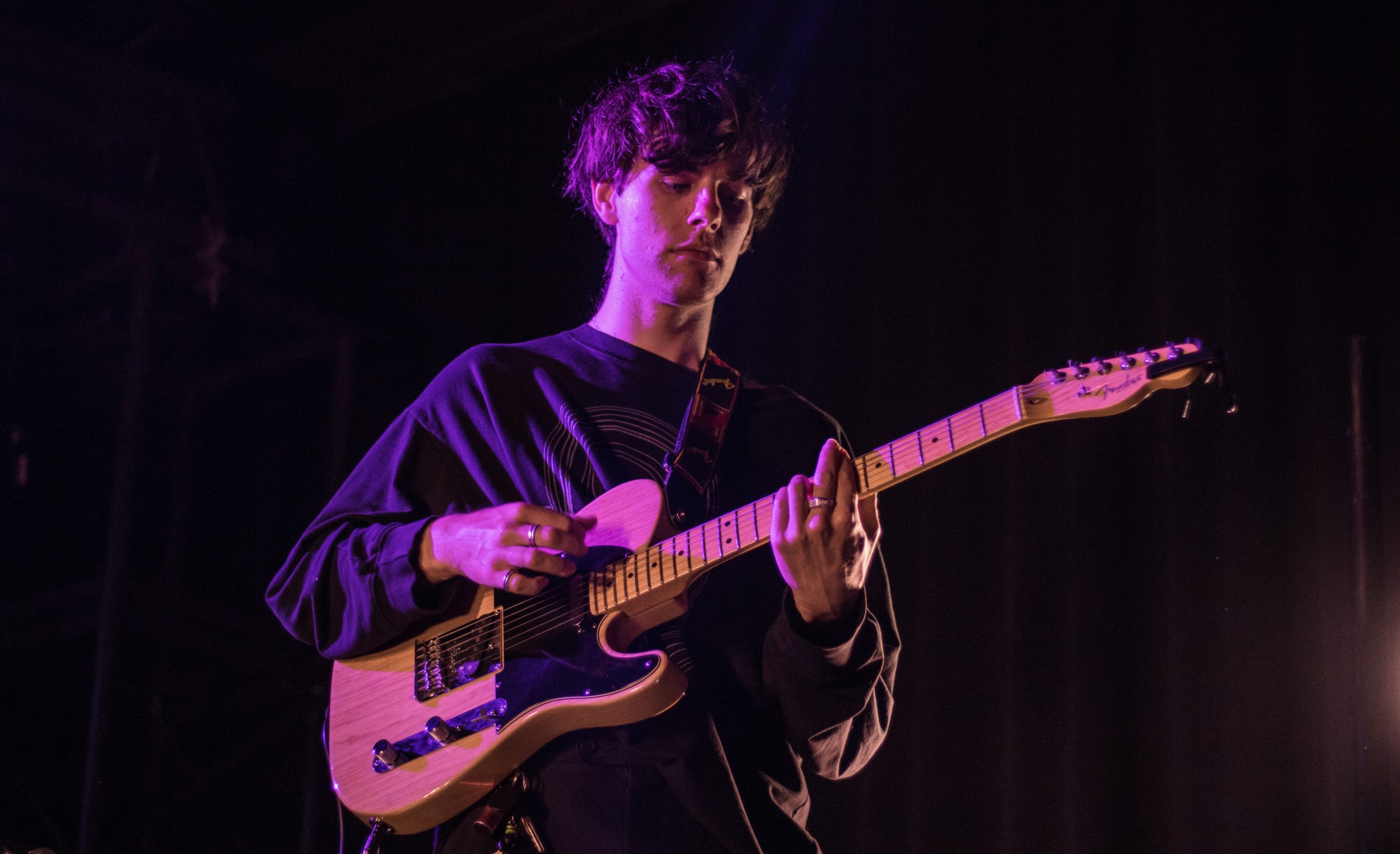 .
The crowd had really started packing in and people weren't leaving the barrier, clearly prepared to hold their spots for Balu Brigada. But next to take the stage was rap group 0800 – Which I found out Pierre of Balu Brigada is also a part of! This is no small group – There are 6 of them and the stage didn't seem big enough. They really had to figure out movements but each performer definitely had their chance to showcase their skills. "Yo what is up! We are 0800, nice to meet you all". The crowd didn't seem to get into it until a couple of songs in and then they seemed to get quite hyped and vibe along with the guys. I found it interesting seeing how each member worked the stage and they were definitely very aware of Pierre which seemed a bit strange. It was like they took a step back when he was performing. There was also quite a bit of backing track. It would definitely be cool to see them get to the point where they are confident to not need it. I also felt that a couple of them should actually go solo as they were a lot stronger than the others and they could definitely do well. As a group I think there is definitely some learning to do still but the potential is there. It was still a good set and the crowd seemed to love it.
.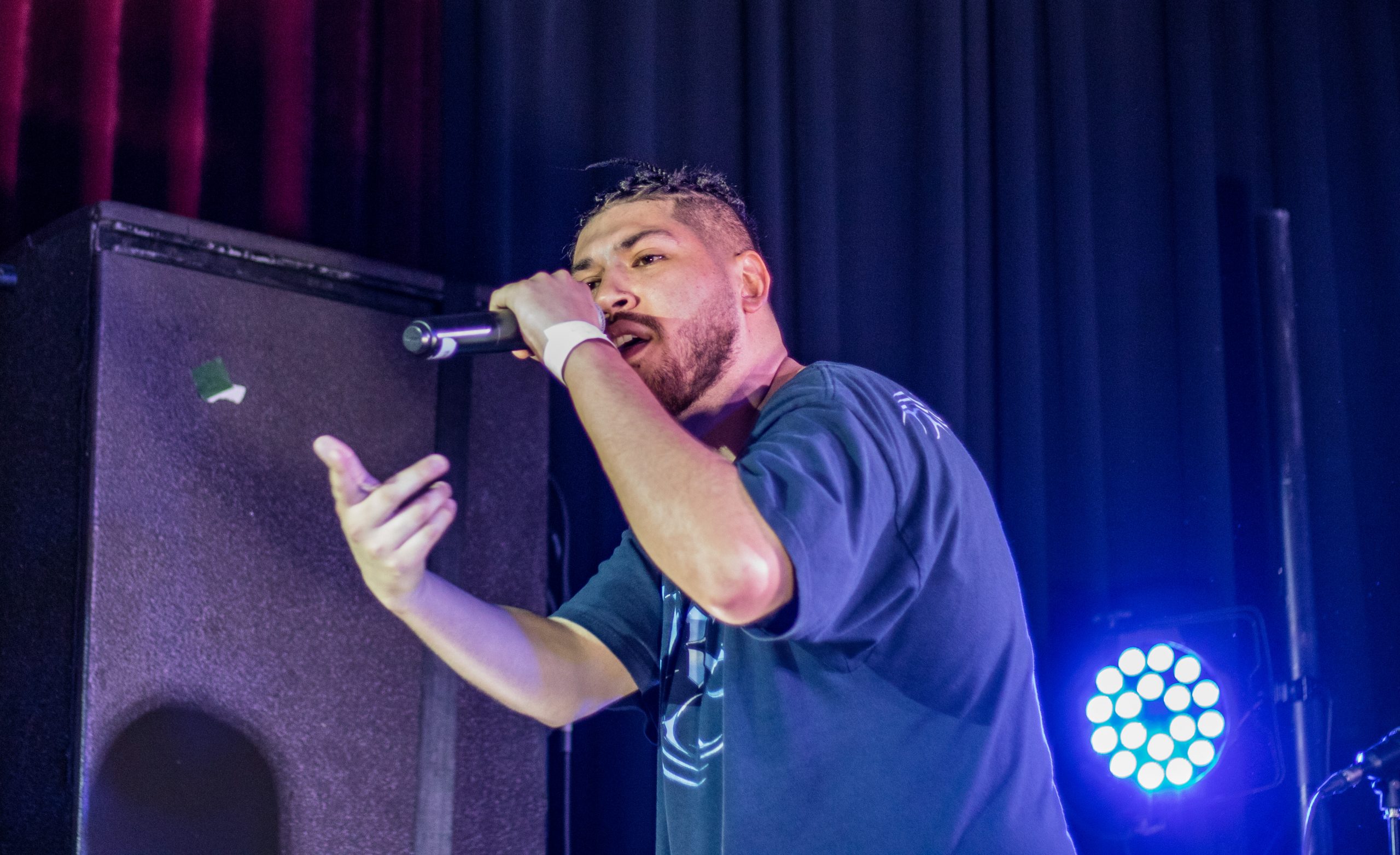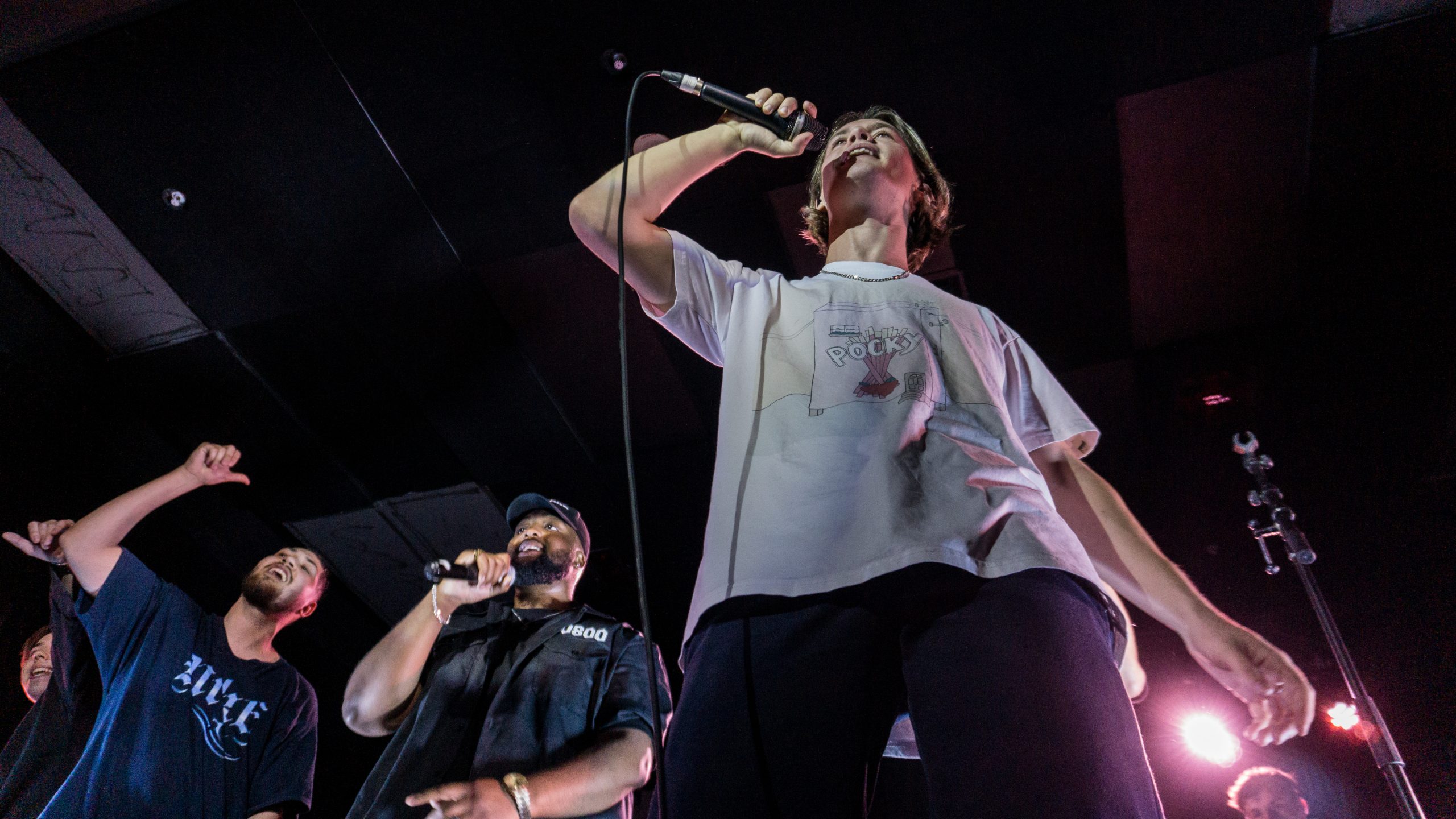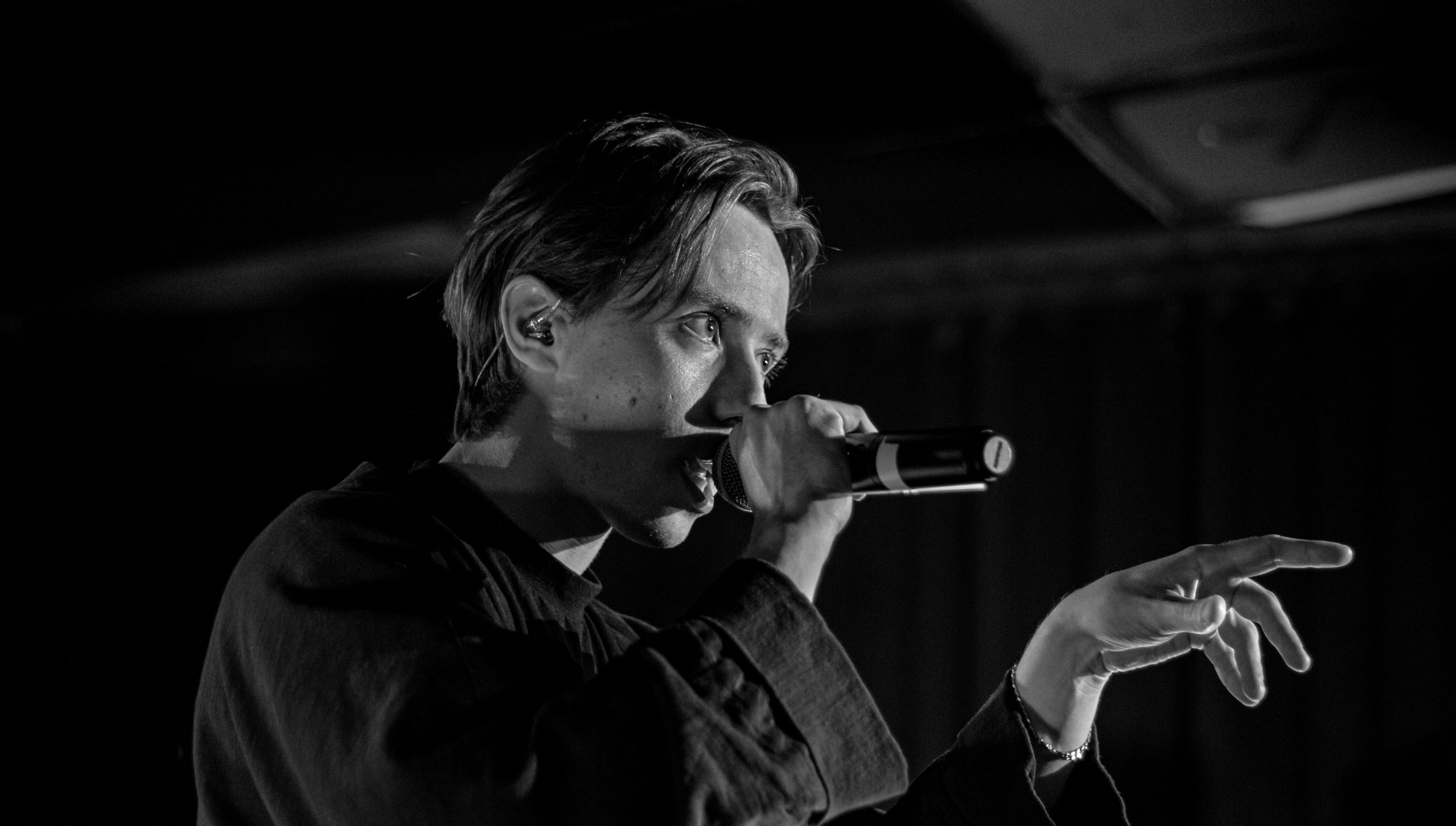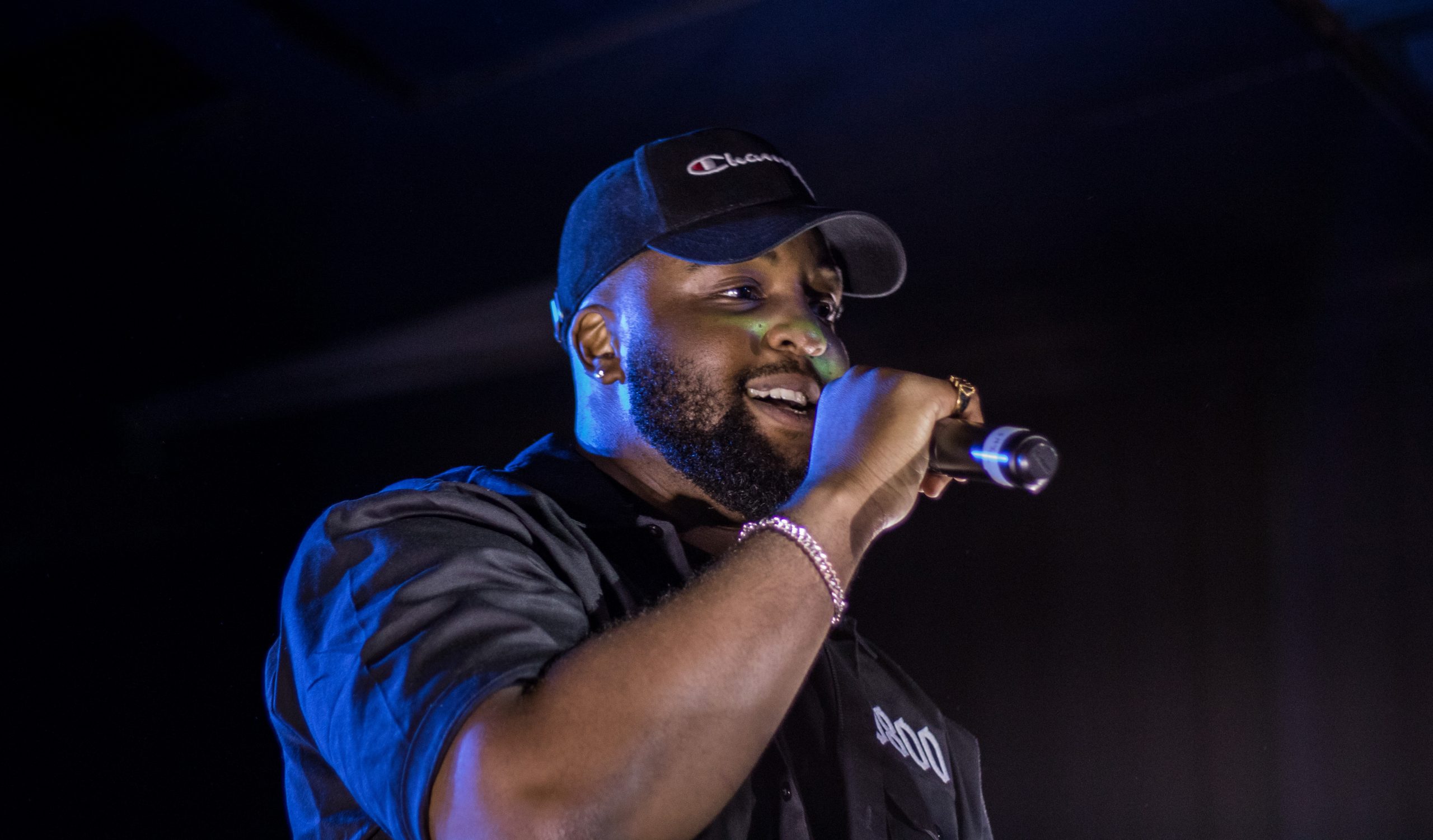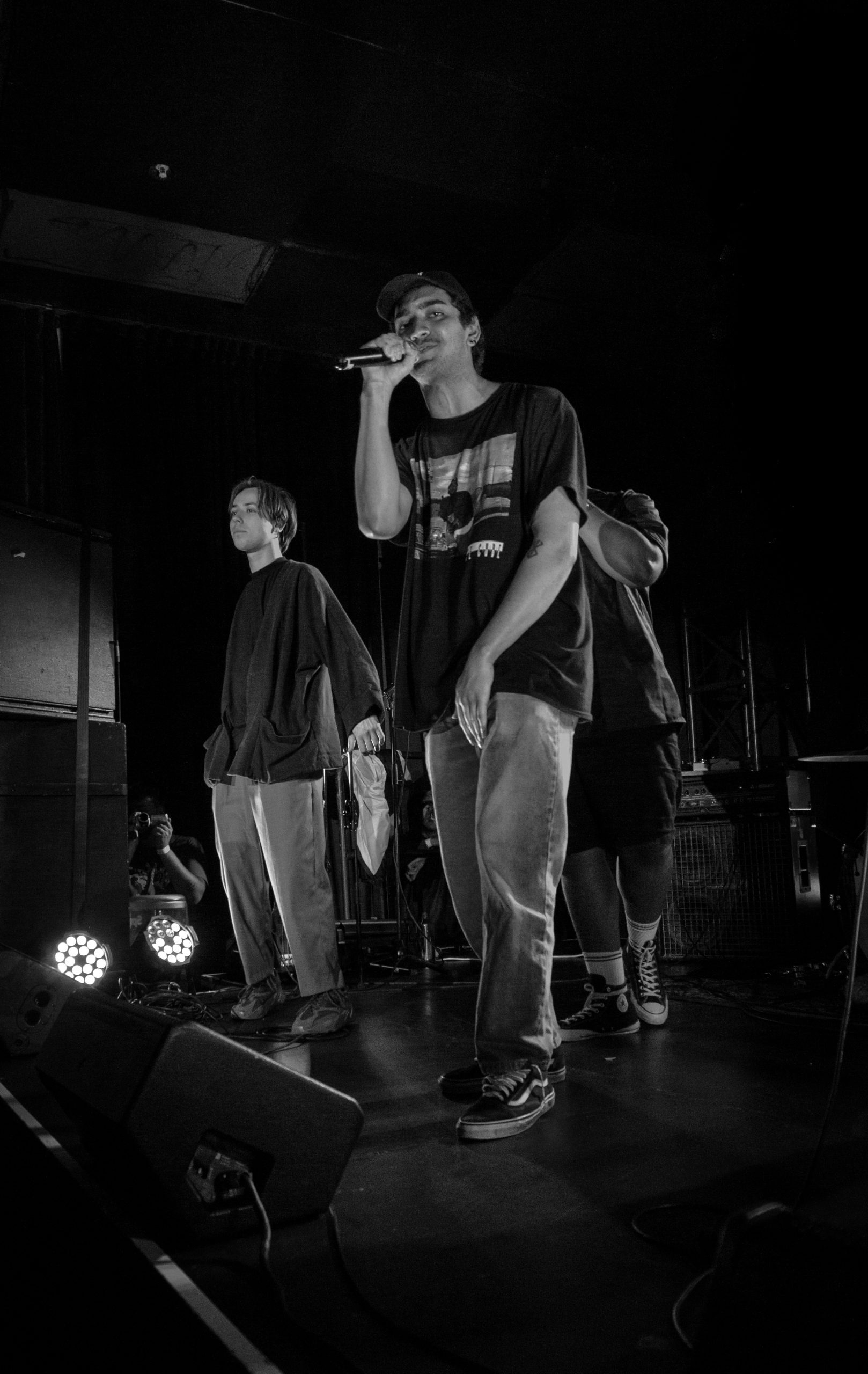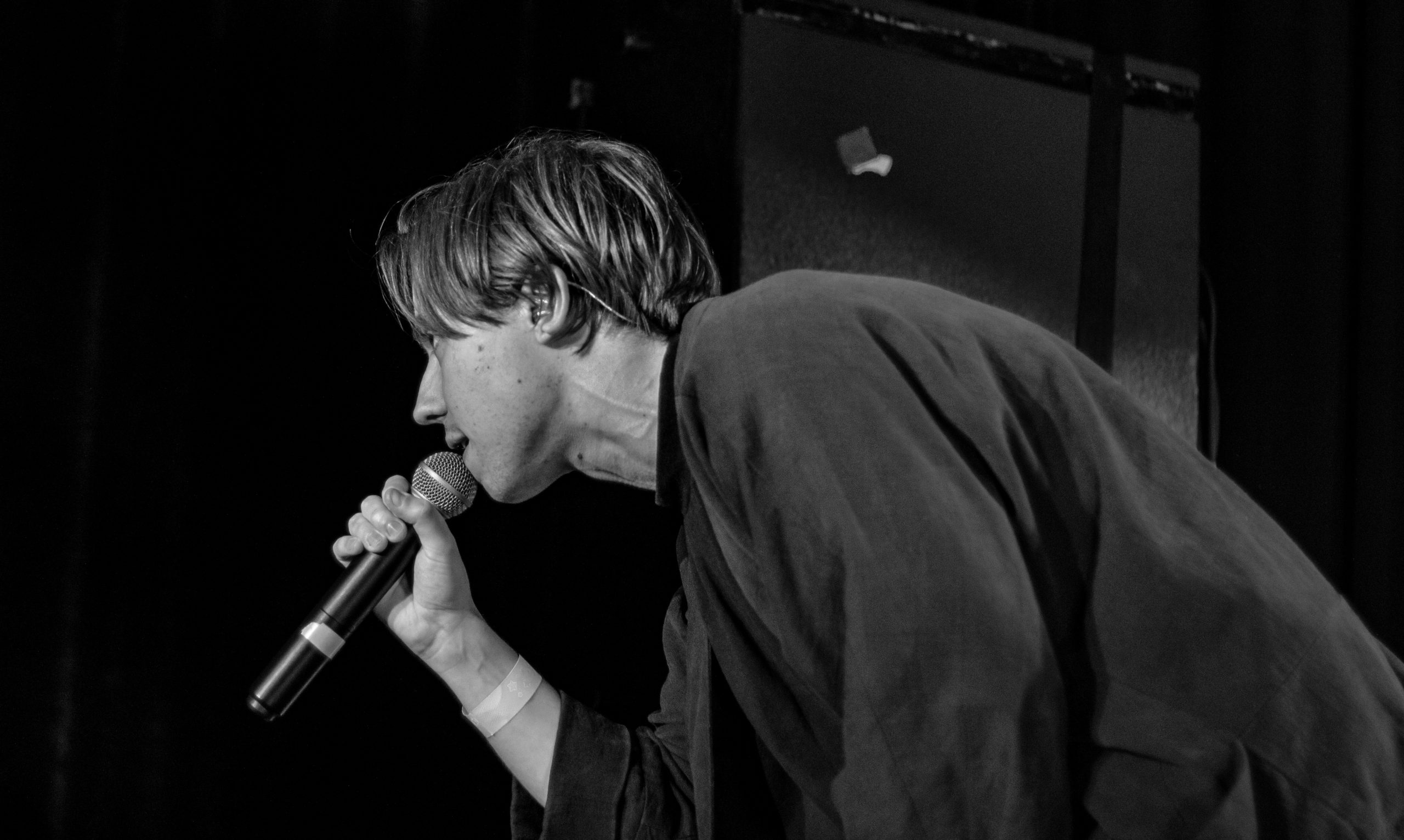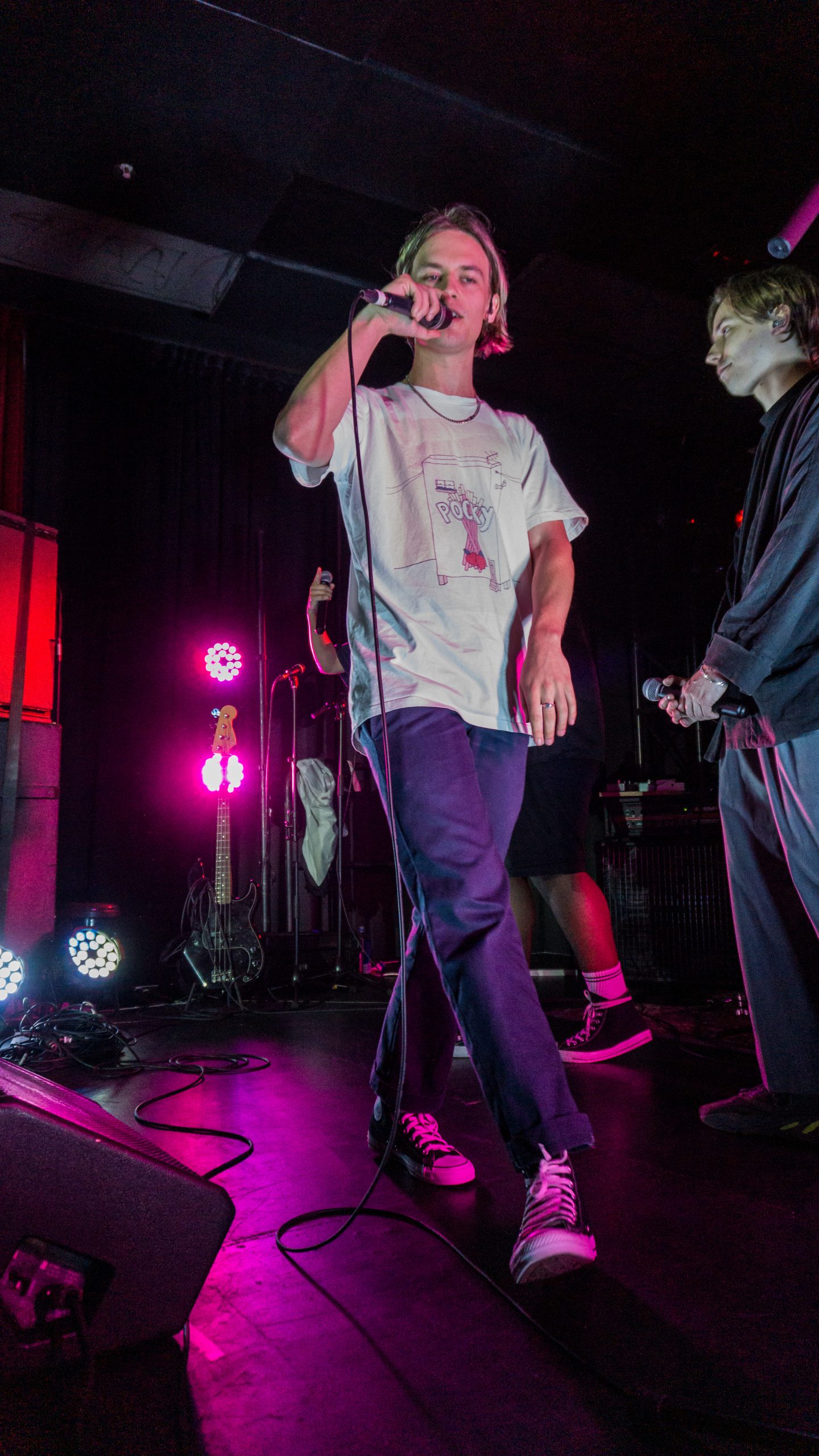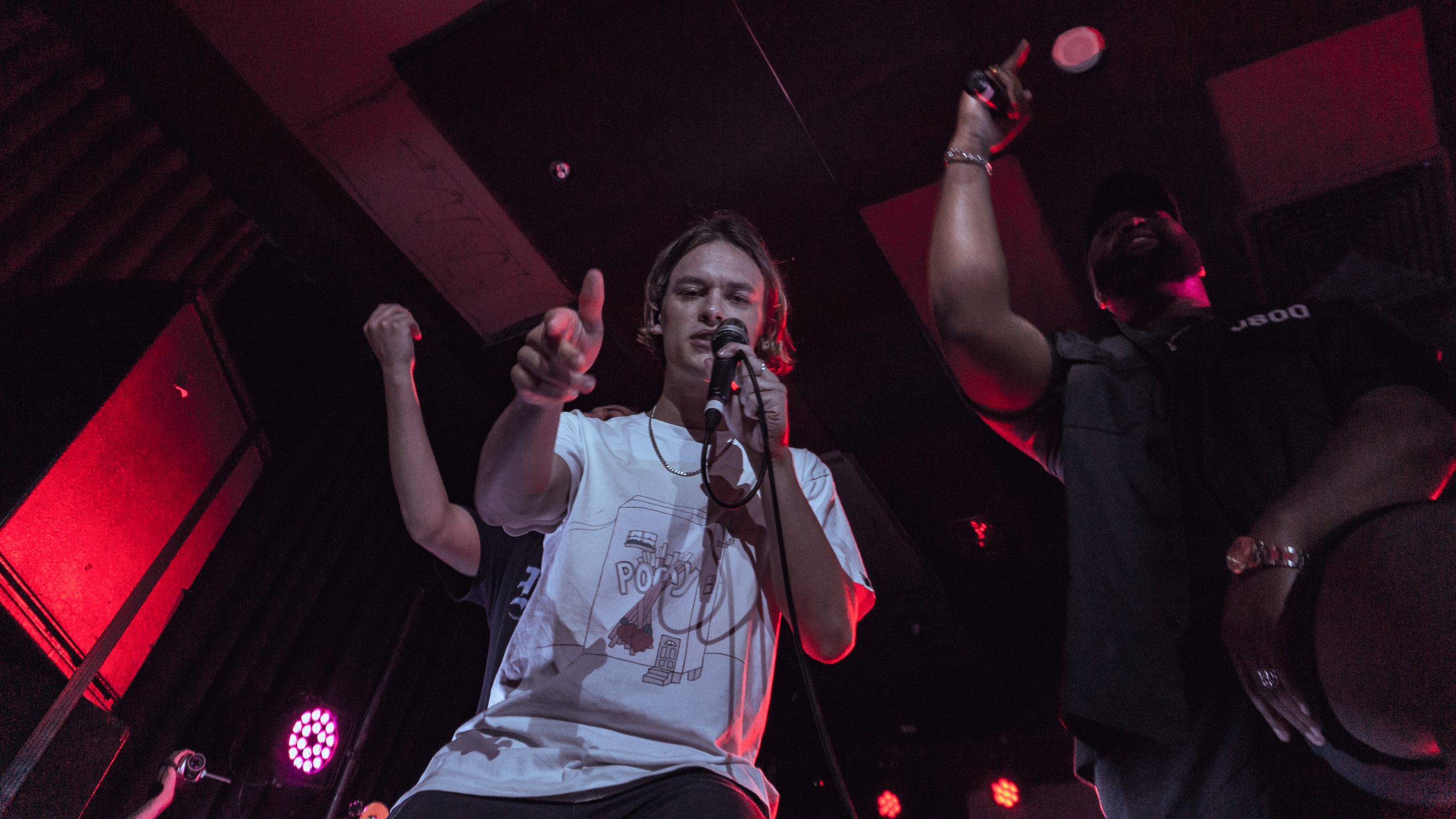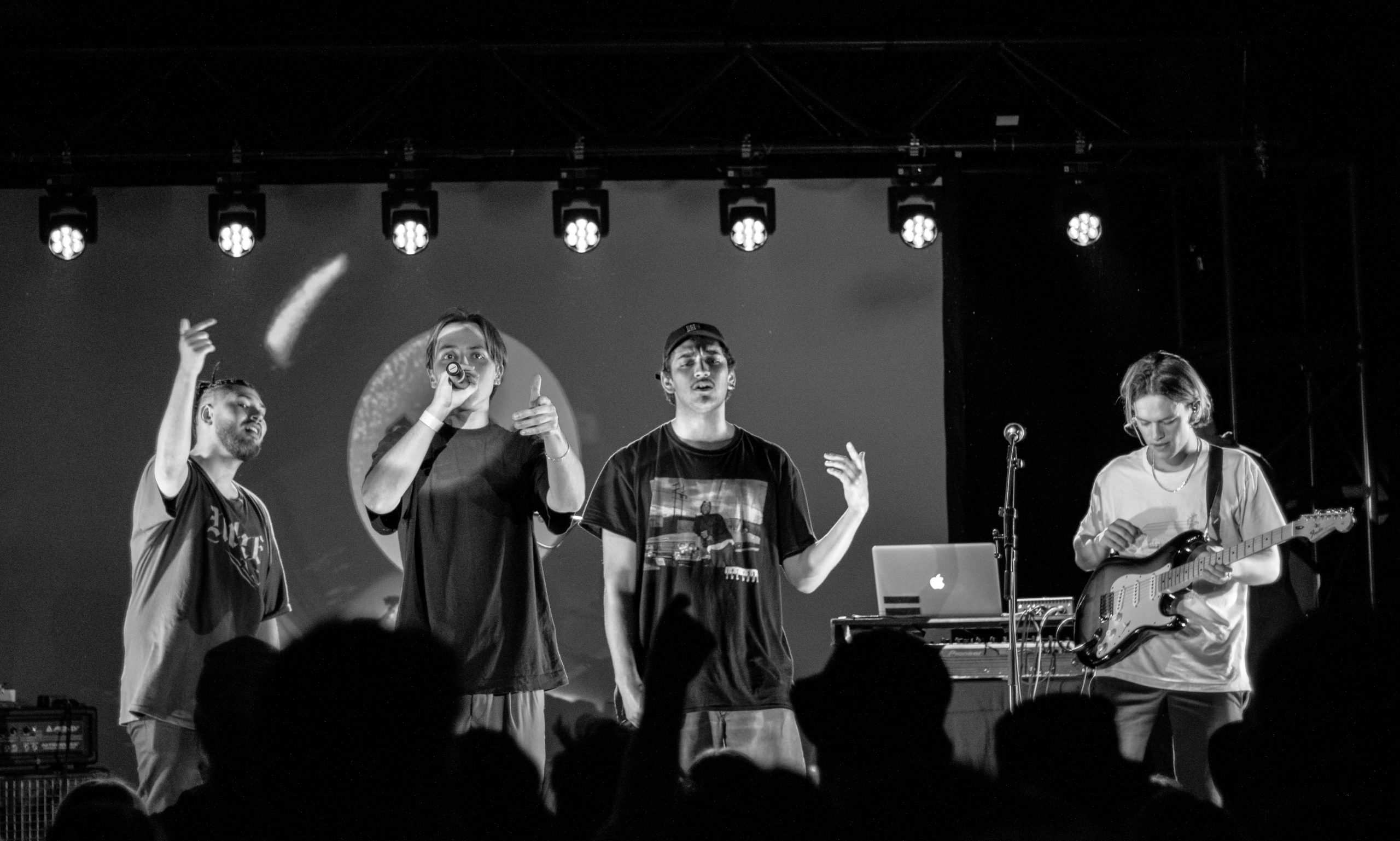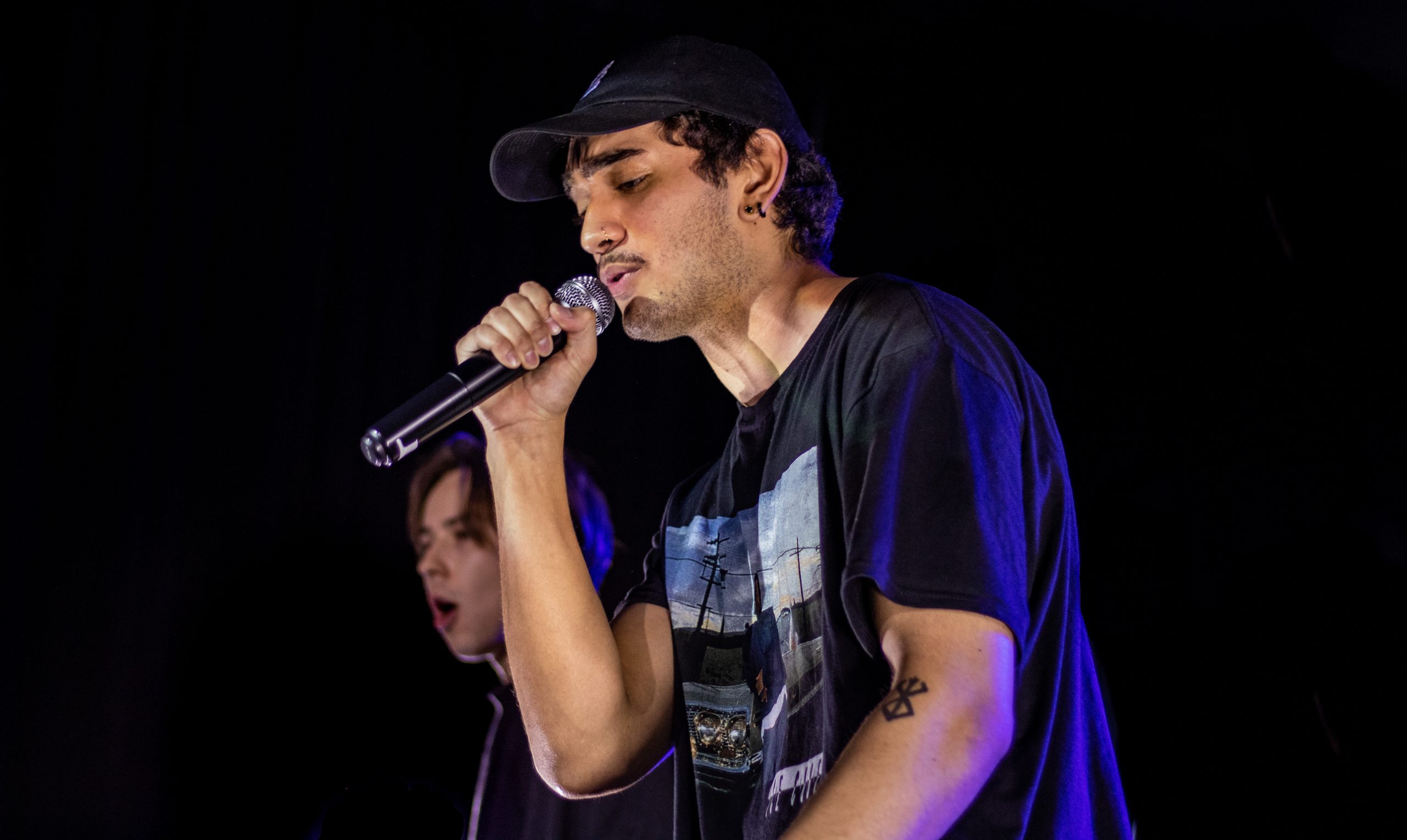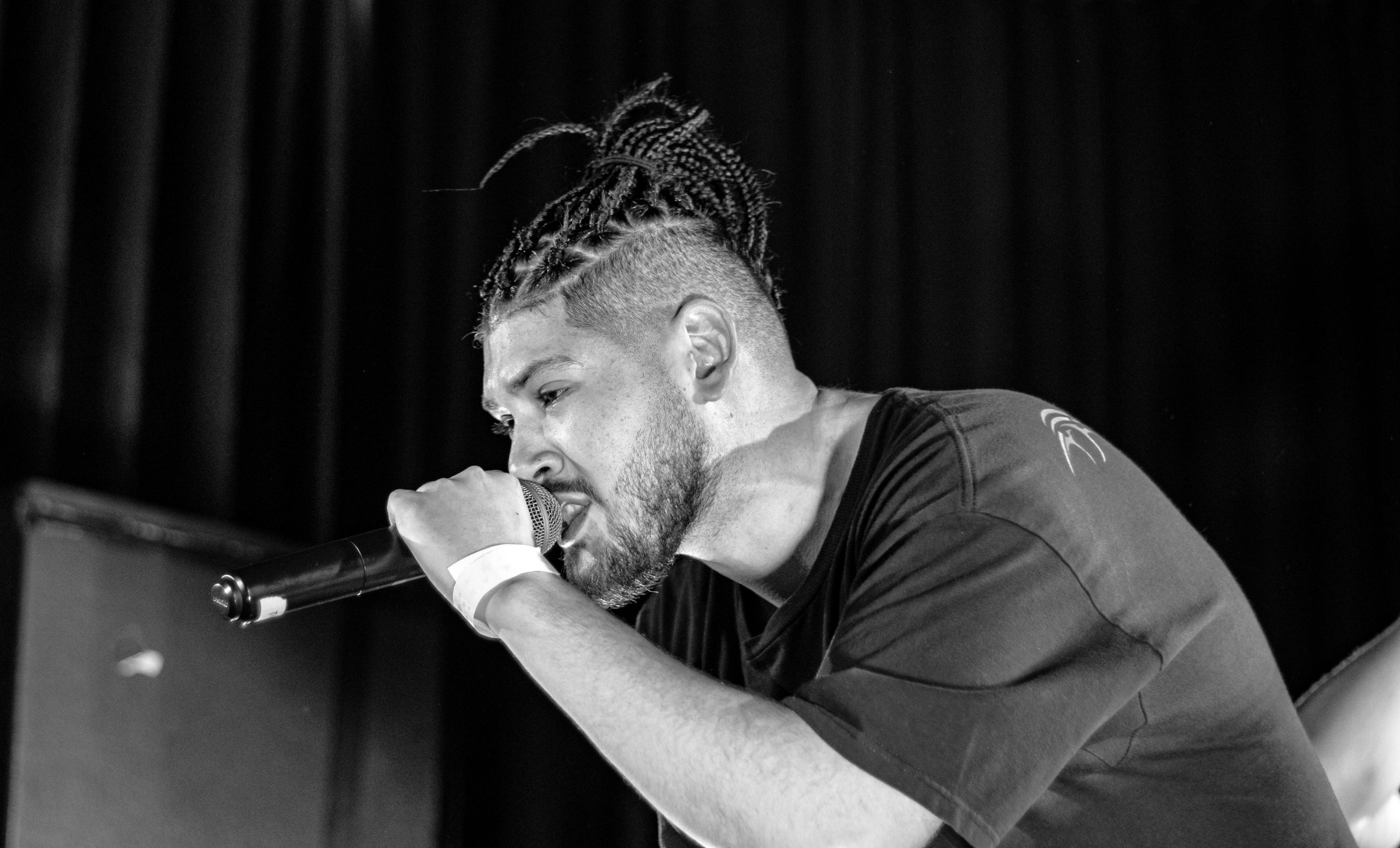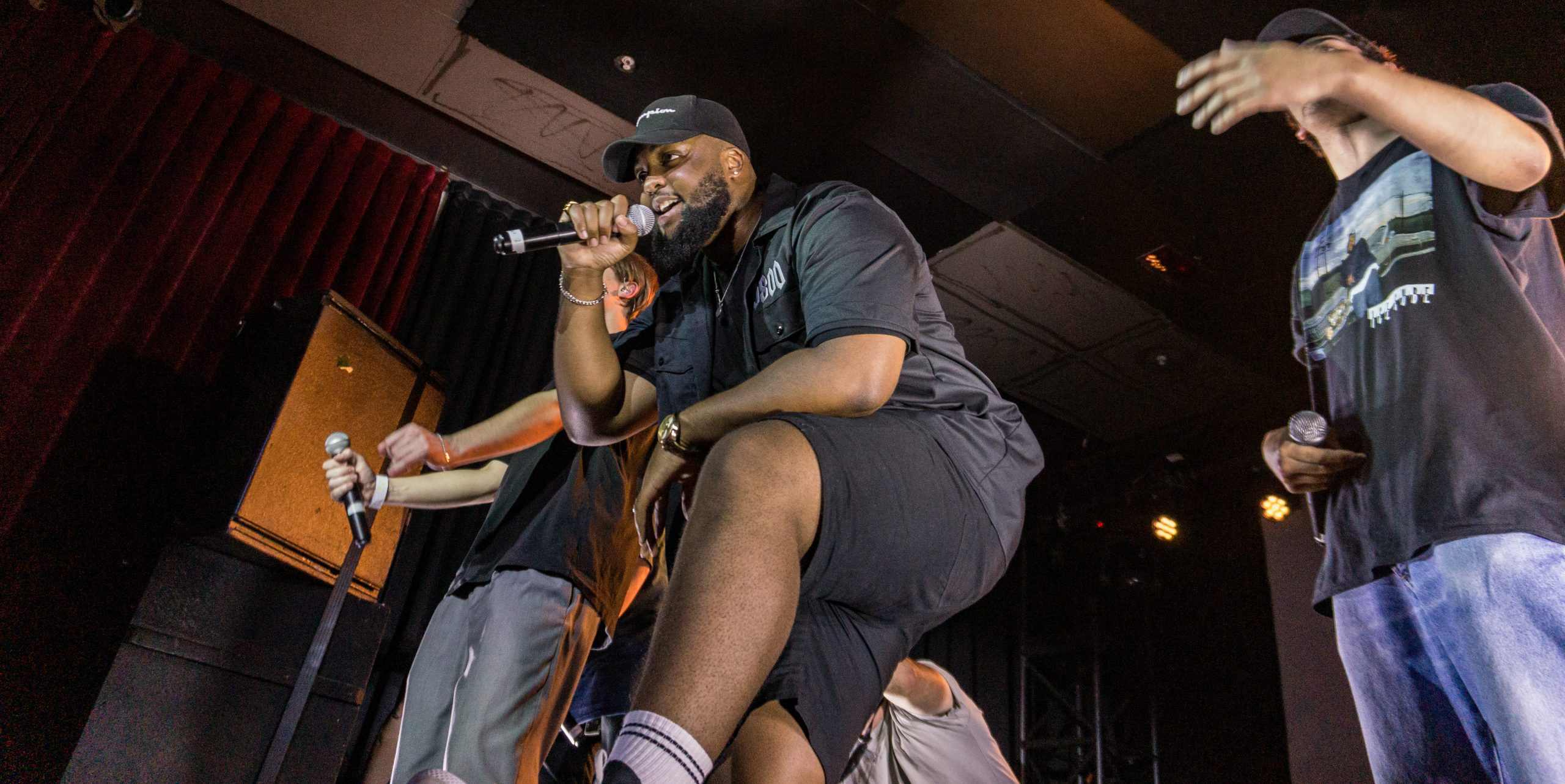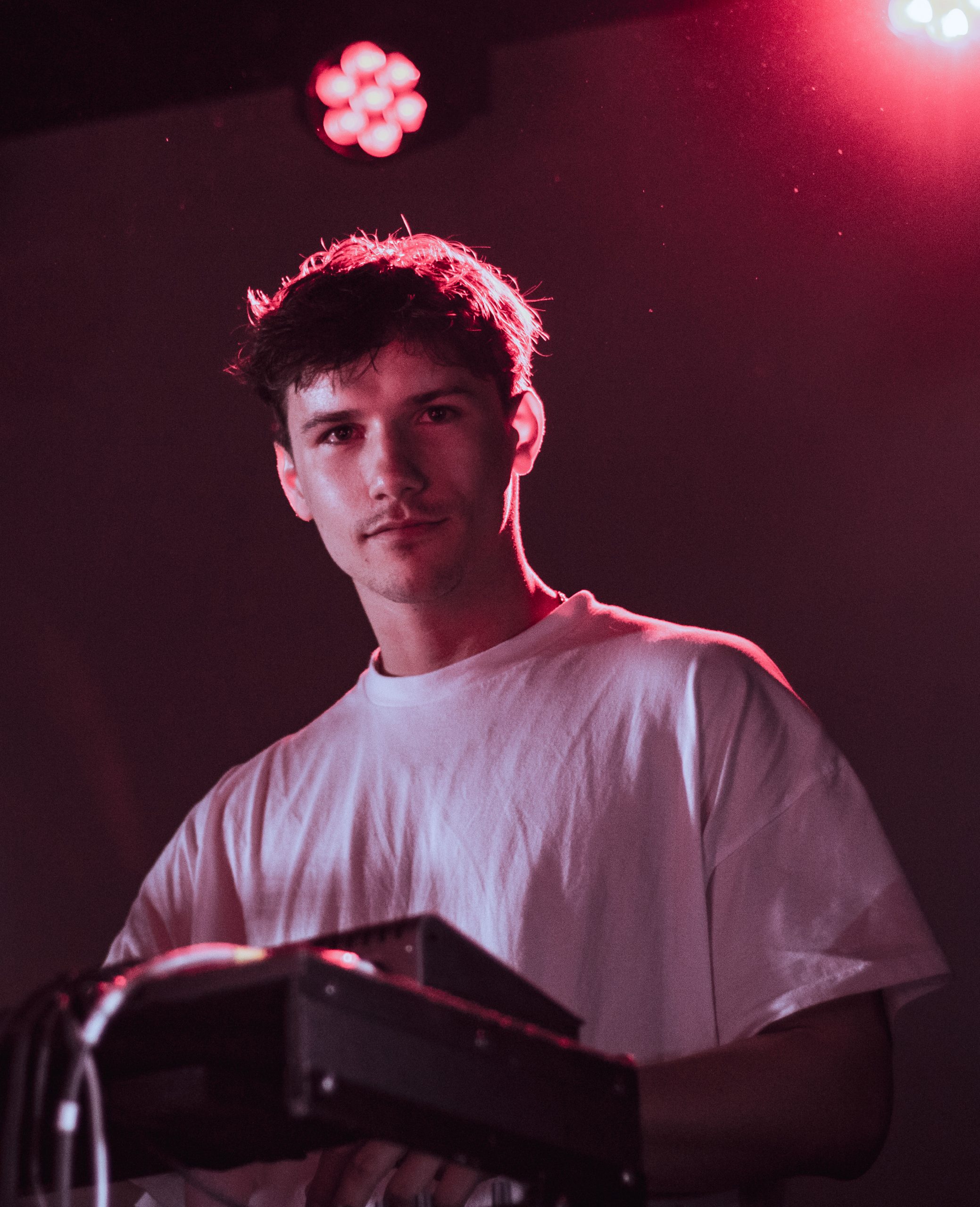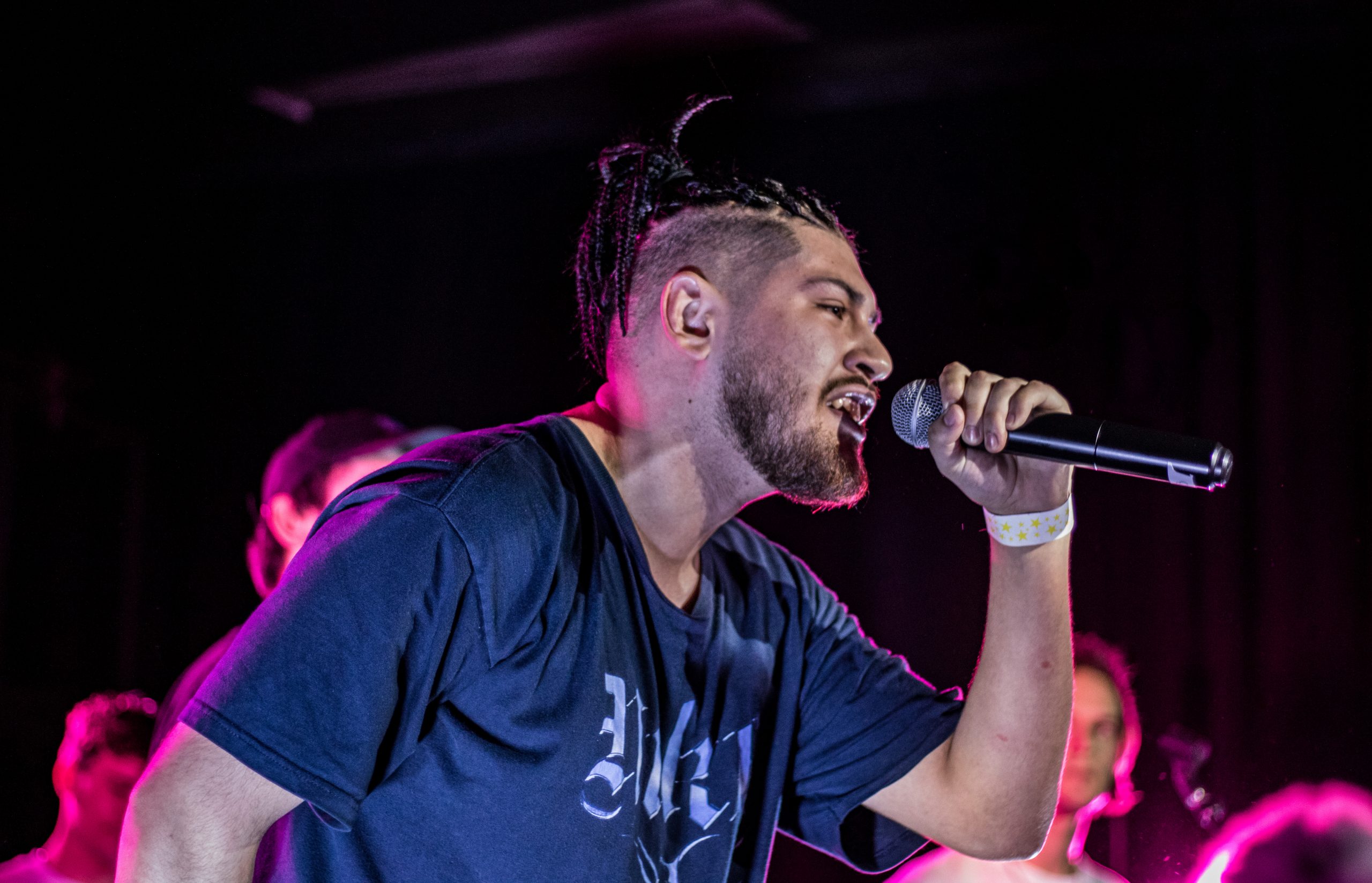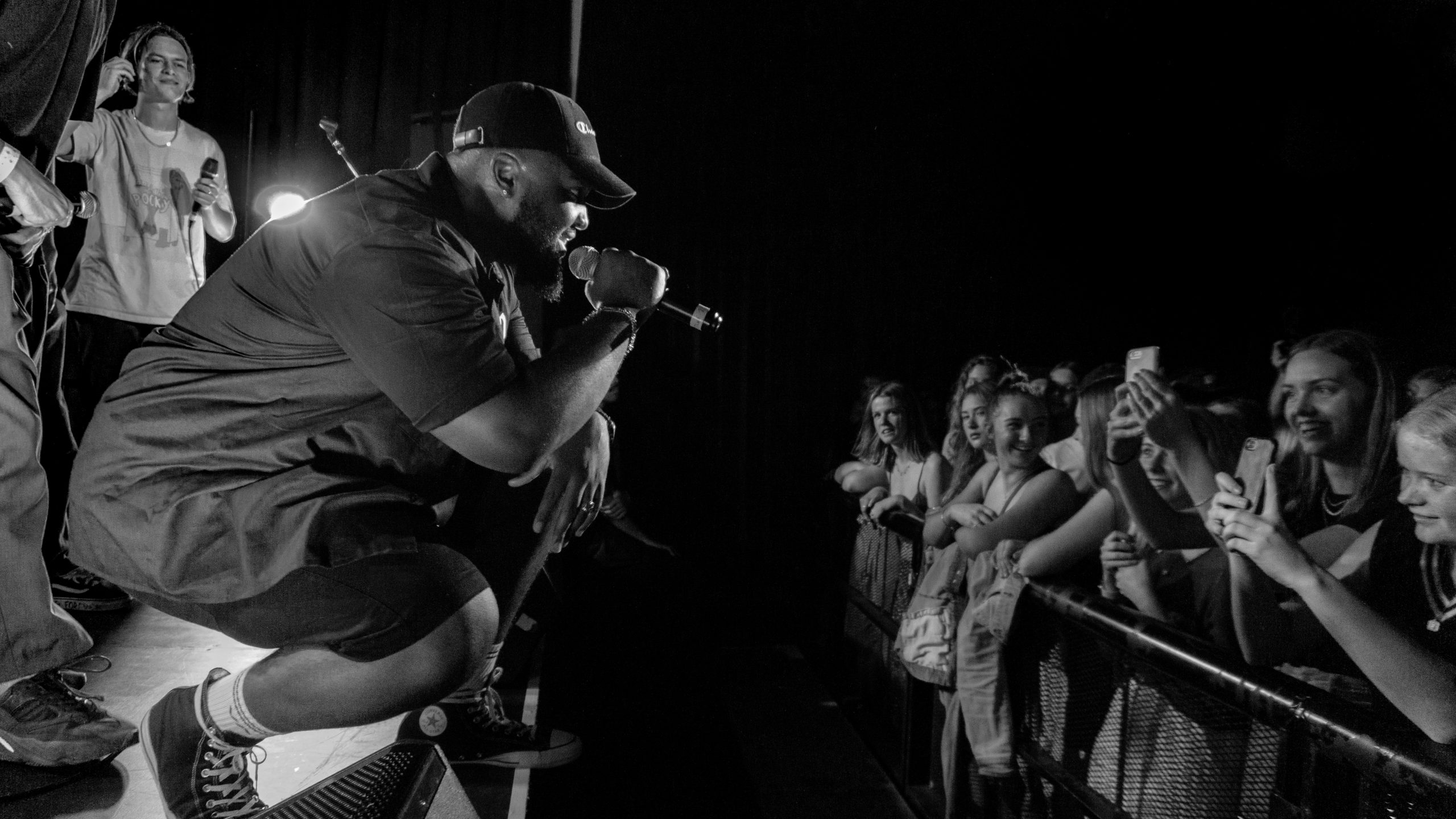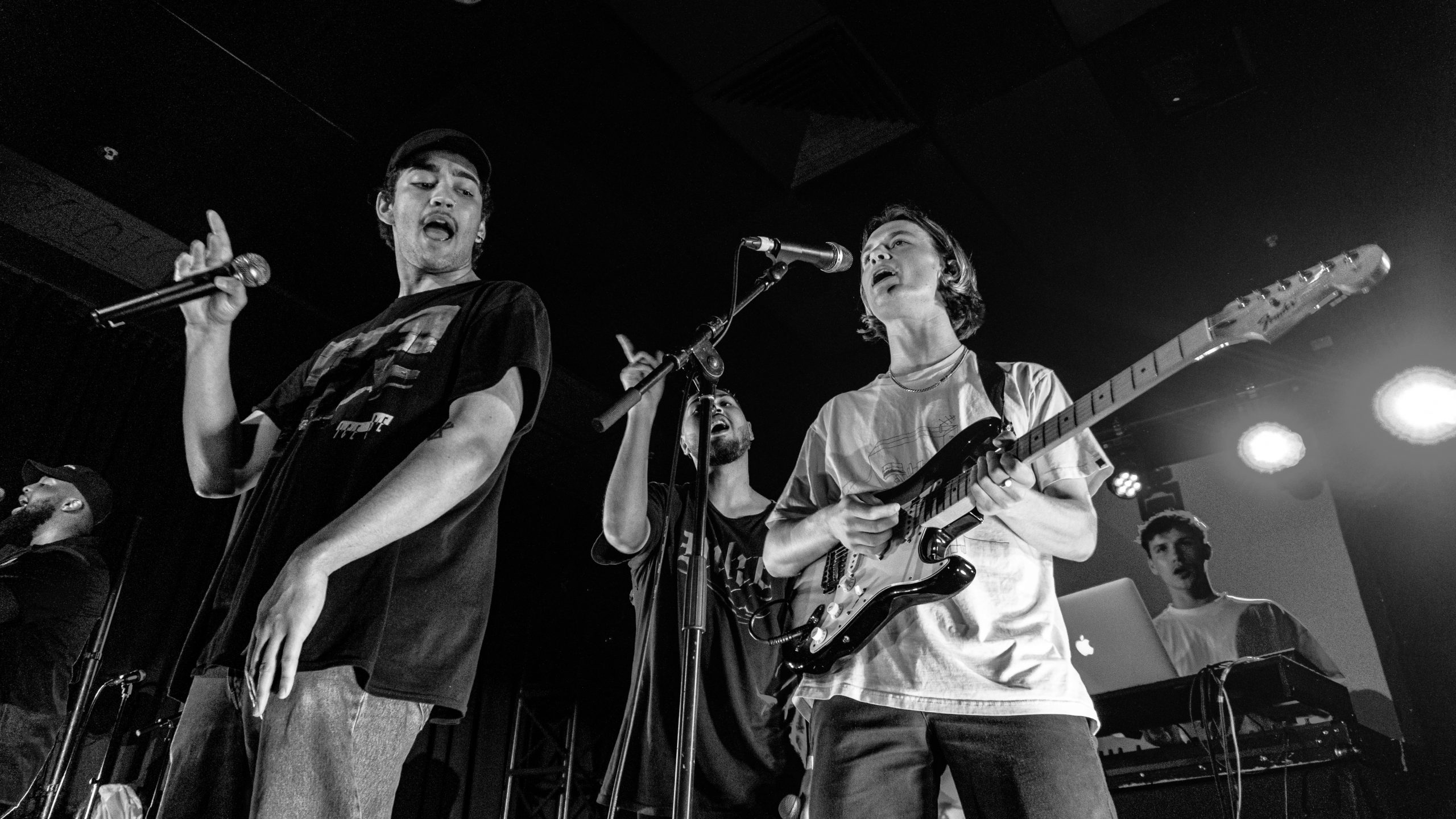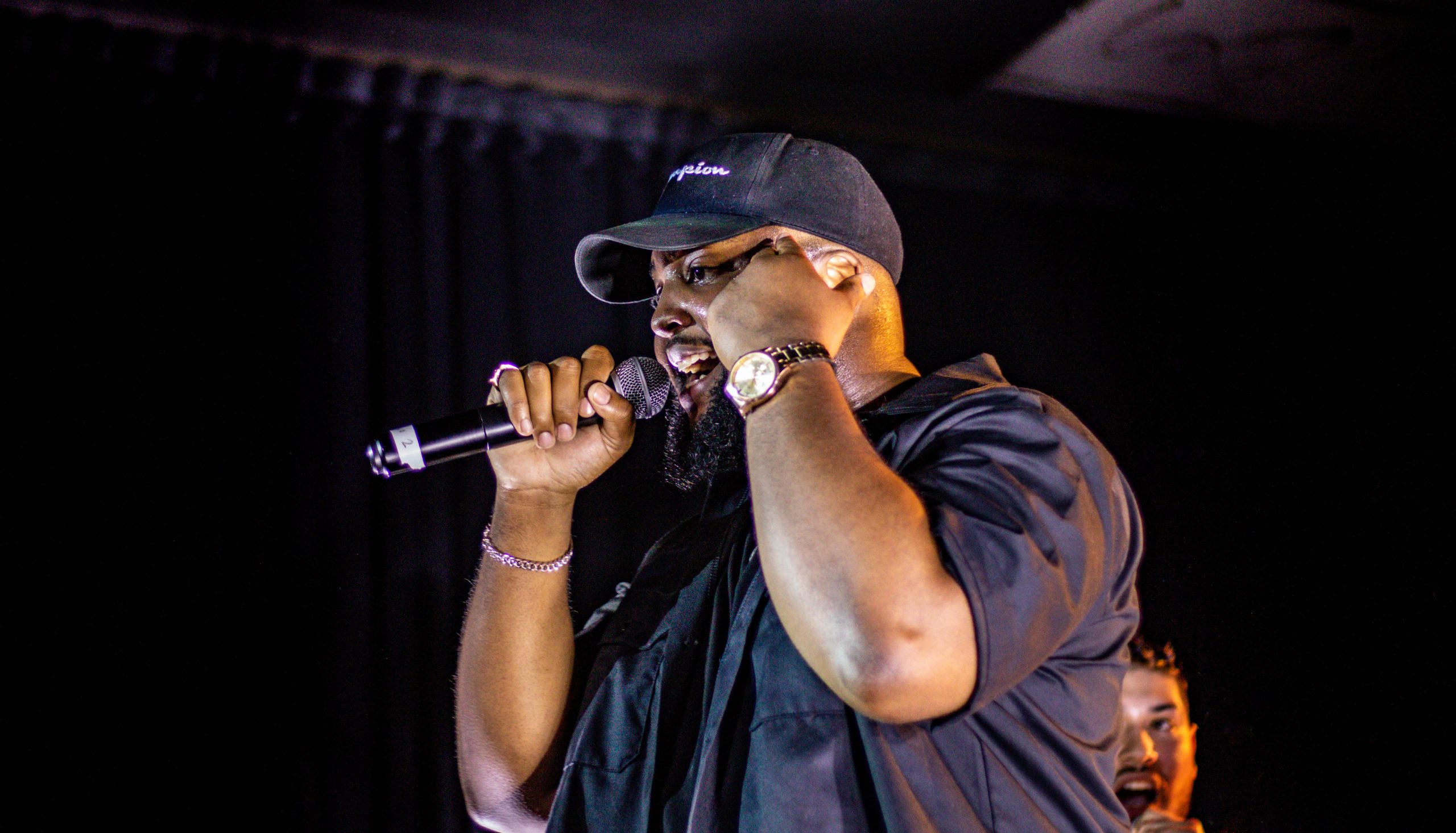 .
The Tuning Fork was packed and it seemed to be a crowd full of fans and friends with other musicians in the crowd as well (Members of Broods, Drax Project, Midnight Youth etc). Before you knew it, the room went dark and the intro played out. Henry and Pierre both took the stage in 2-piece red matching outfits which I personally thought were amazing. You can't not appreciate some outfit coordination. James Matteo joined them on the drums and it felt like he was actually an officially member of the band. Balu Brigada bought the energy straight away with Henry jumping around and the crowd following suit. The crowd also sang along so loudly throughout the night. It really just felt like good energy throughout the set. "We finally made it so thank you so very much for coming out tonight. It has taken us ages to actually perform". Along with the matching outfits there was also a large screen behind them which had the band name across it and changing colours throughout the set – Definitely a way to set the vibe. During their performance they also brought out a friend to play trumpet (Jack I believe was his name) and also one of the guys from 0800 joined them on stage to perform. Like I said, it really was that friend & family vibe! Now being a Thursday, their new single 'moon man' was due out the next day, so the crowd got treated to a live performance of it before it came out! "New song out tomorrow – LETSGO!". As the performance came to an end, they performed their "last song" 'Old Love'! "Thank you so much for the love and have a great night". But they gave me an encore vibe and I was right – After the crowd chanted "one more song!" Balu Brigada returned to the stage. "On the provision you move – one more song". They finished their set with 'Could U Not' before taking a "family selfie" and leaving the stage.

I really couldn't fault the performance or vocals, it really was a great performance from Balu Brigada and honestly I'm surprised they aren't bigger than they are. . .yet! Bop Fiasco is definitely something I think that needs to be a reoccurring event for Balu Brigada because it really was a great night!
.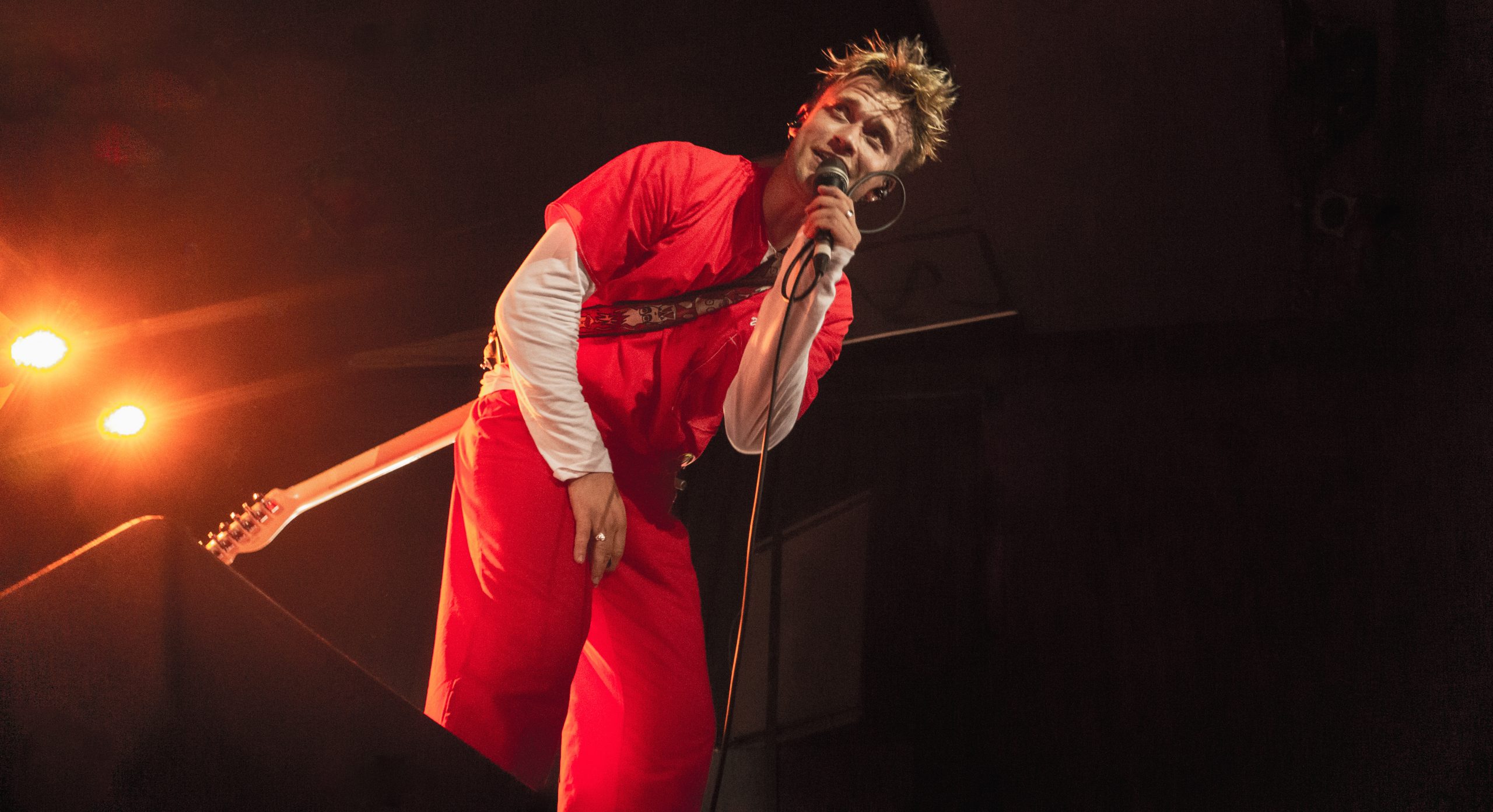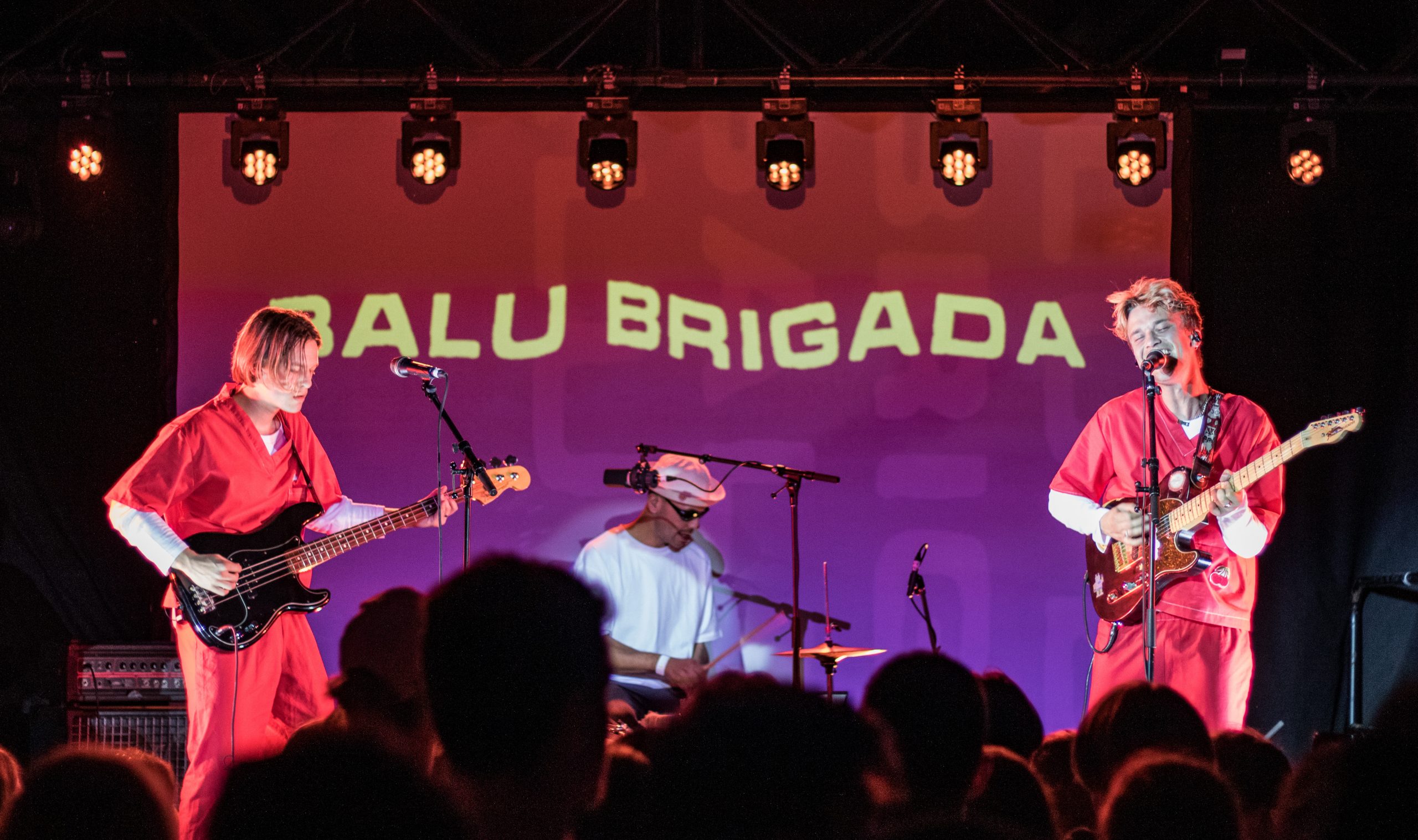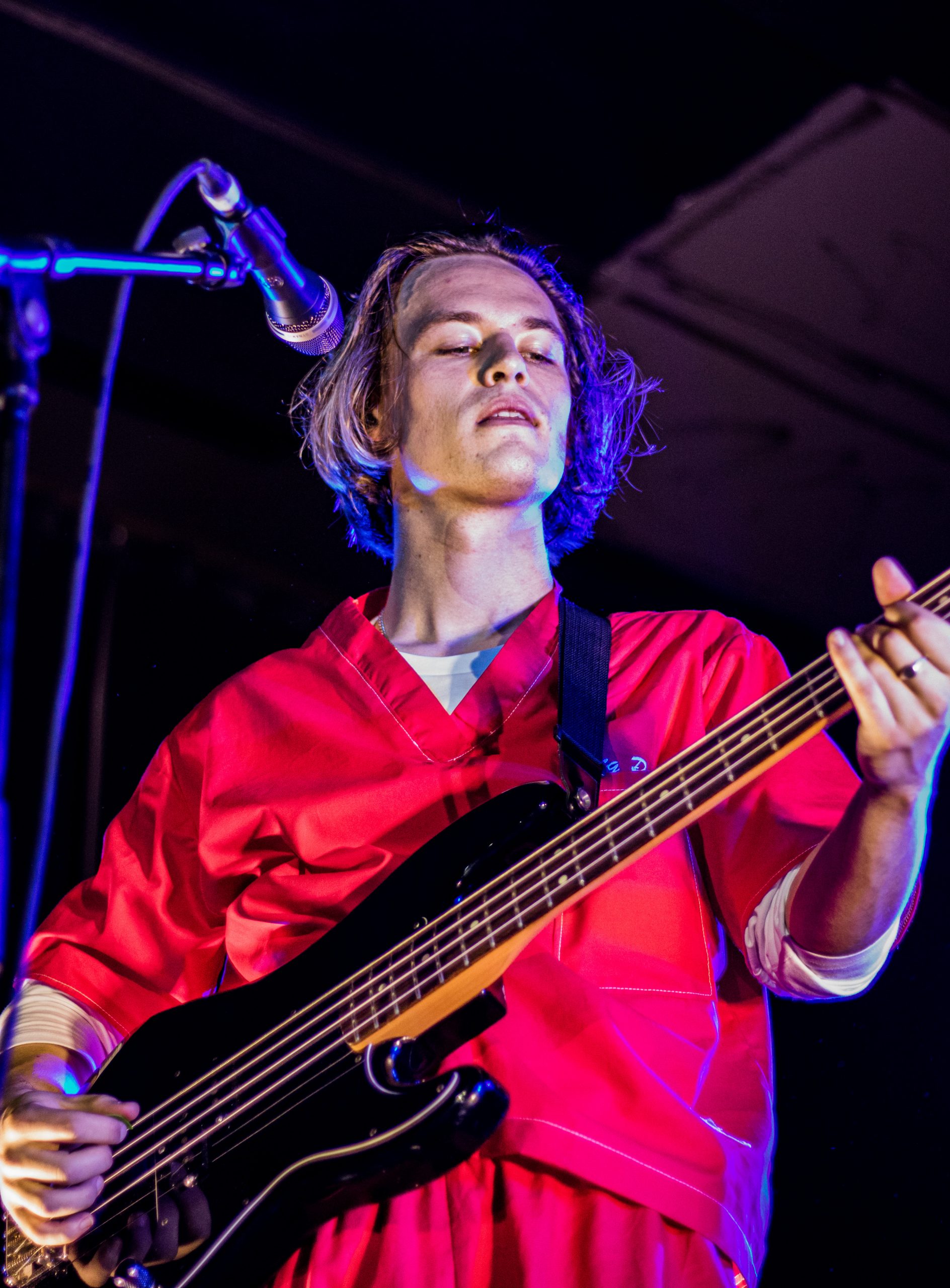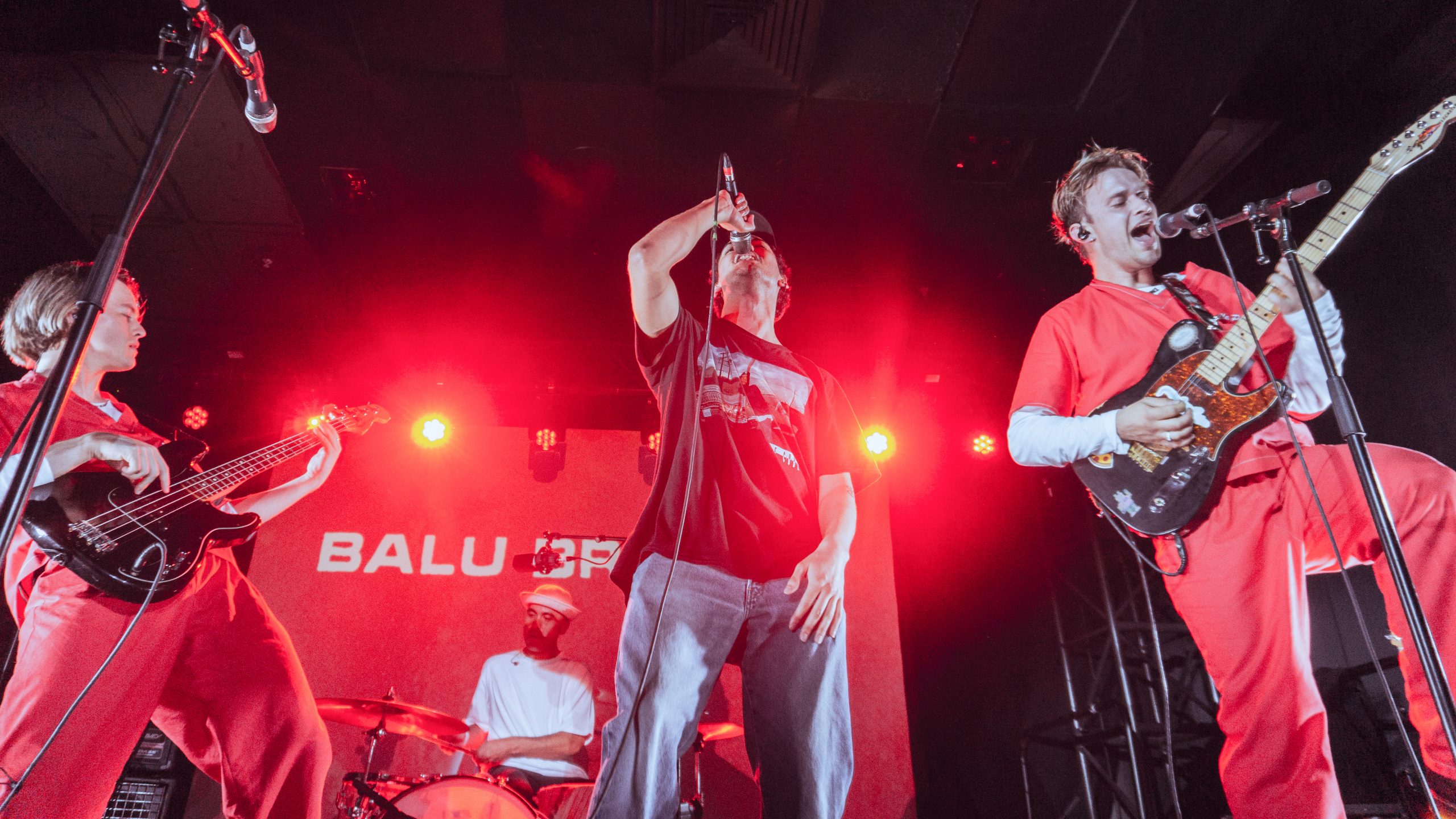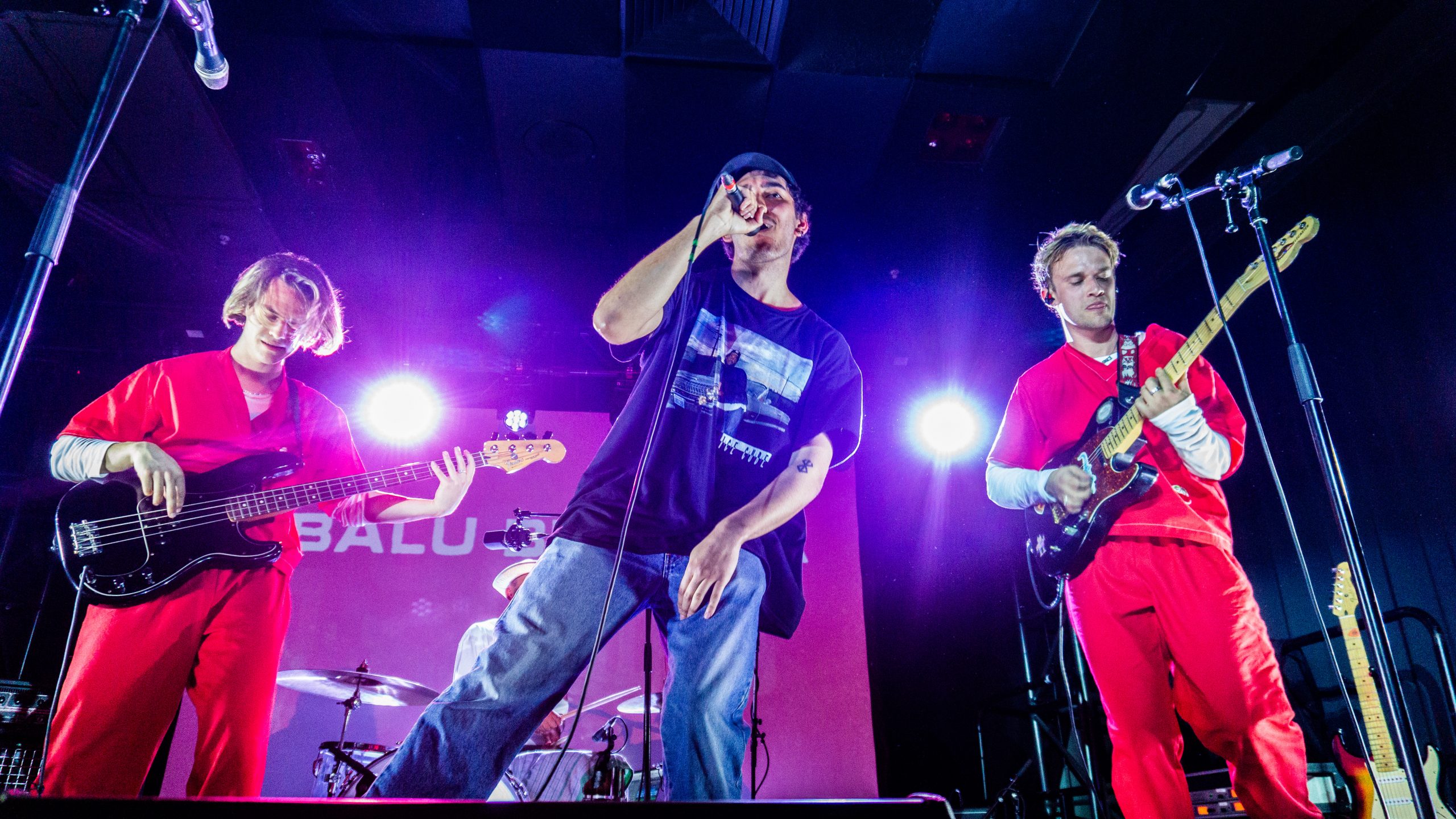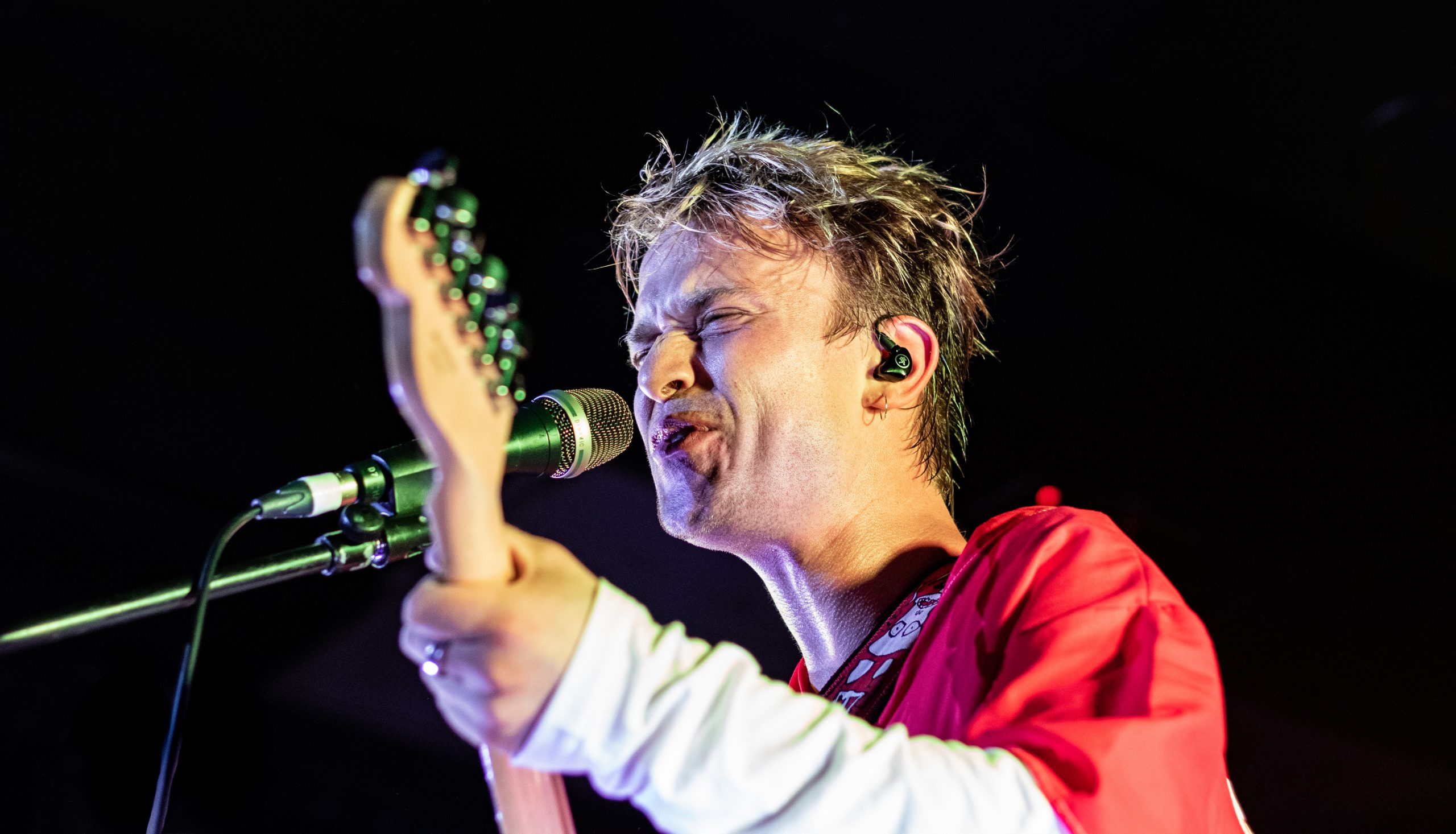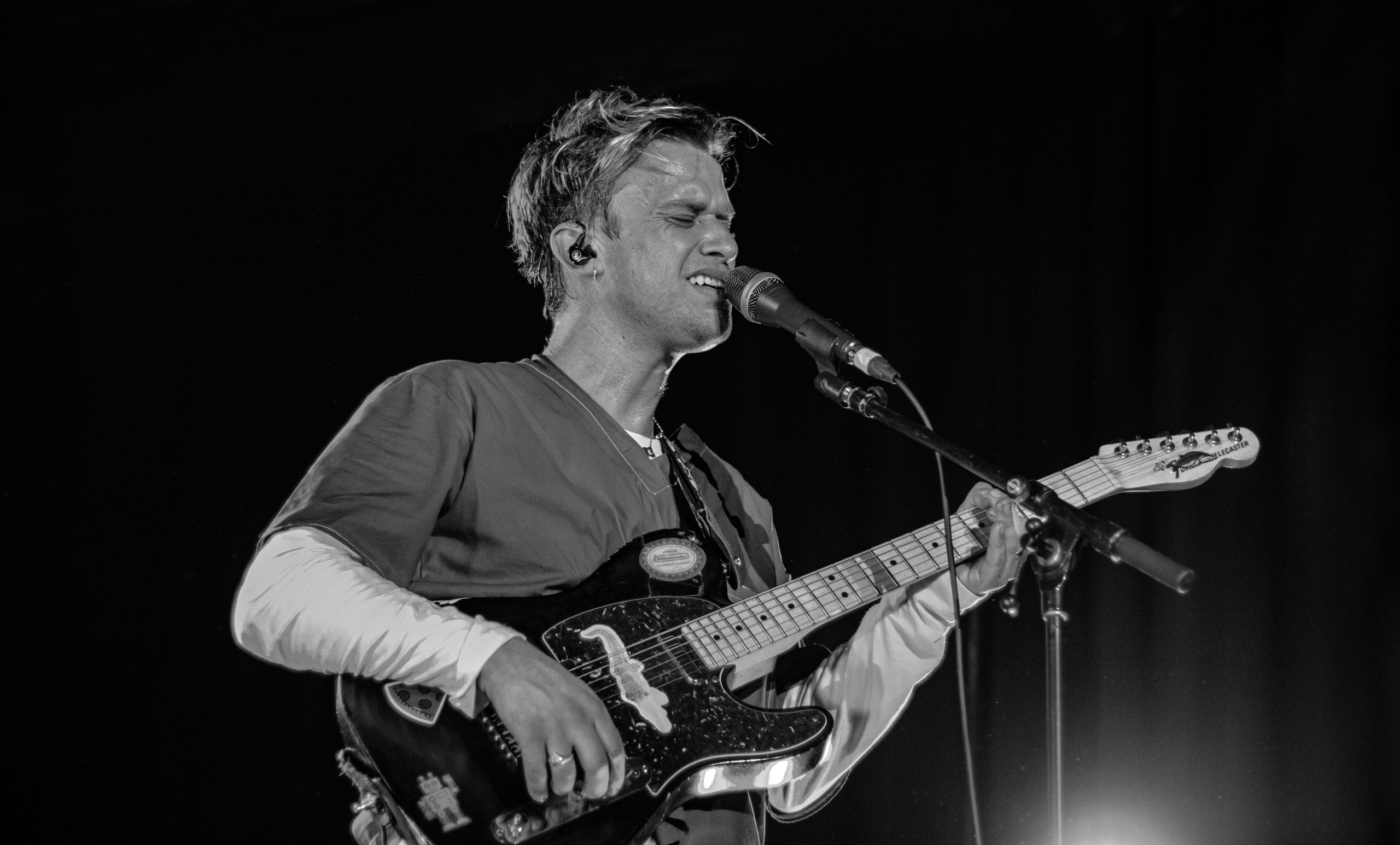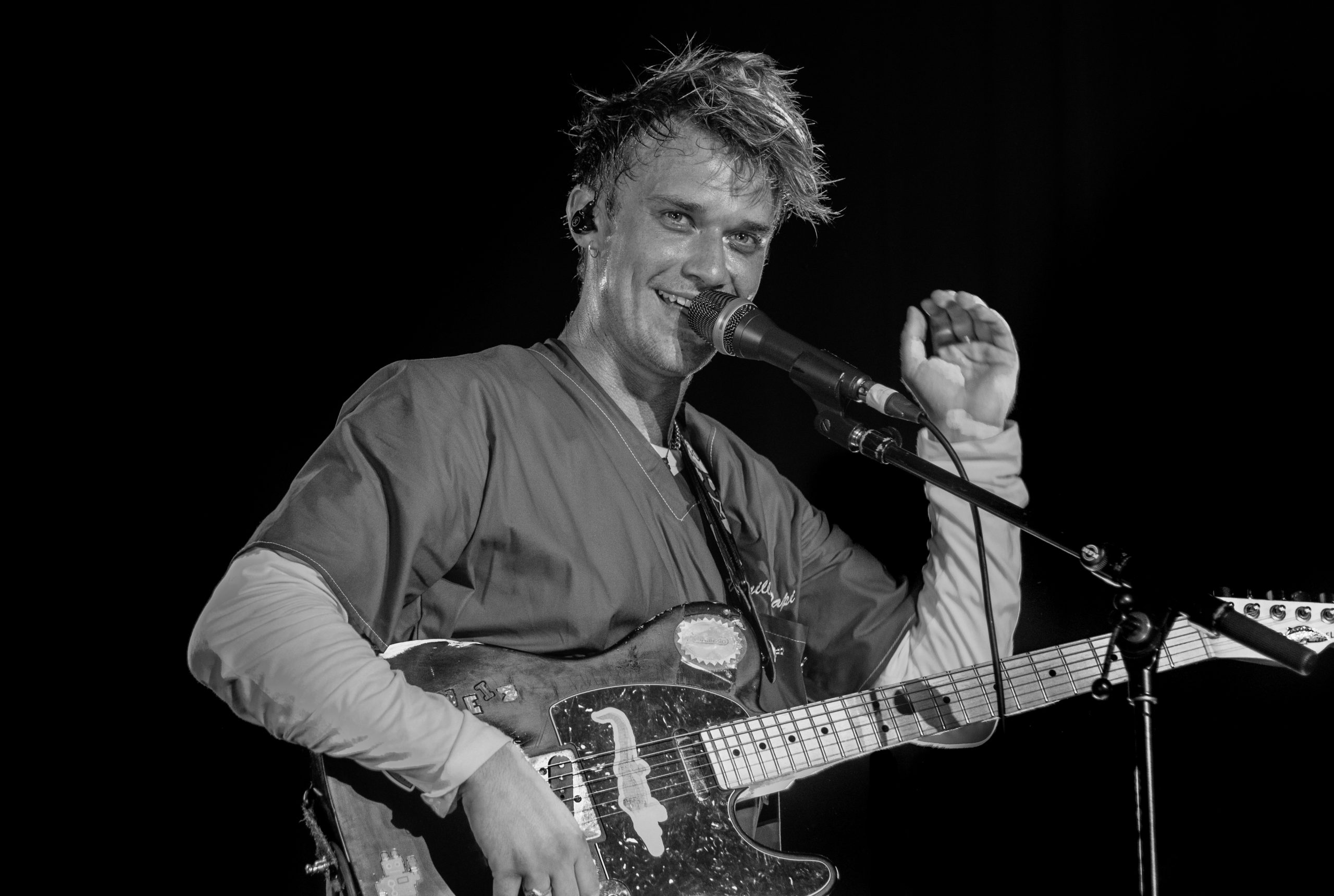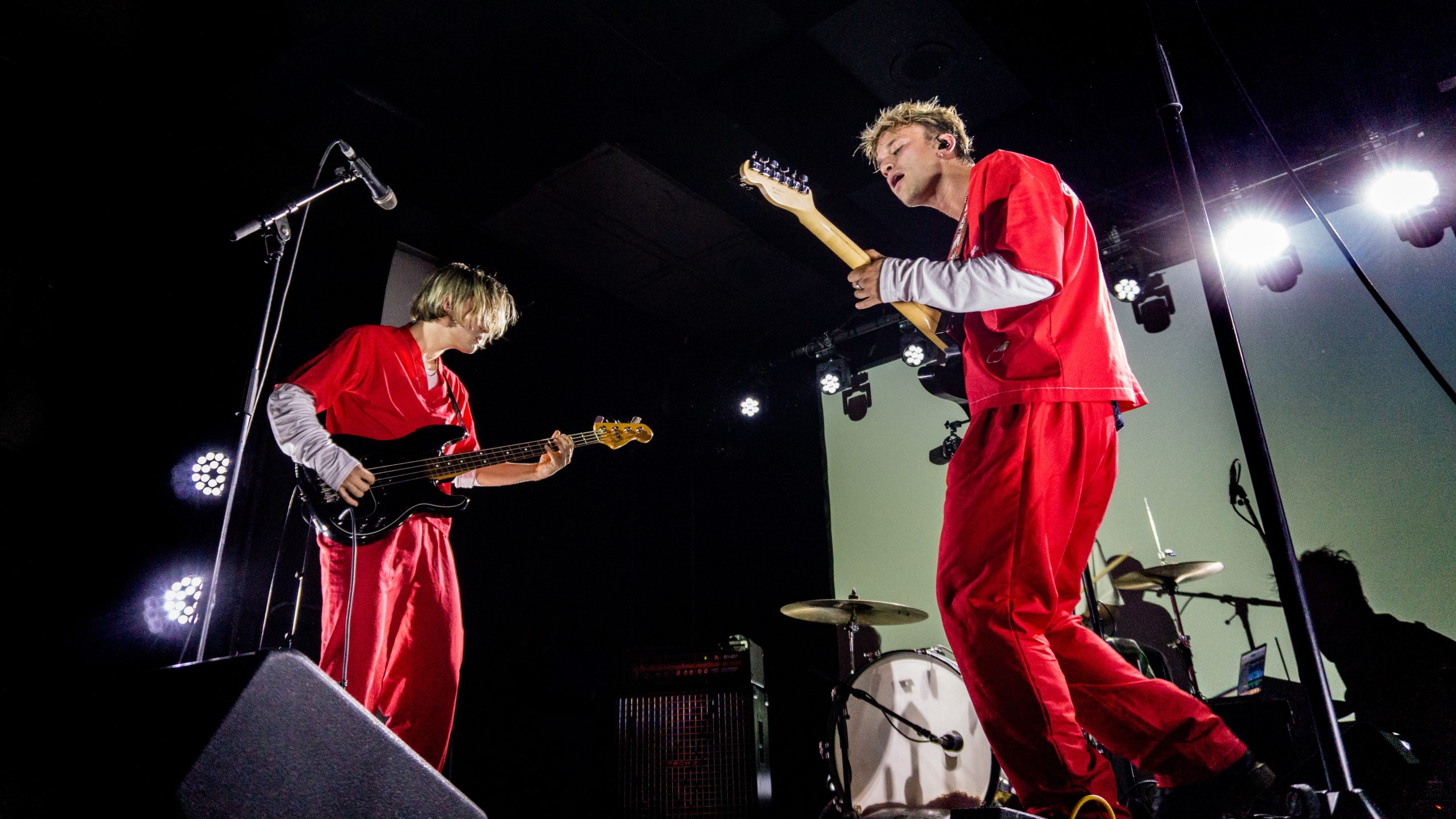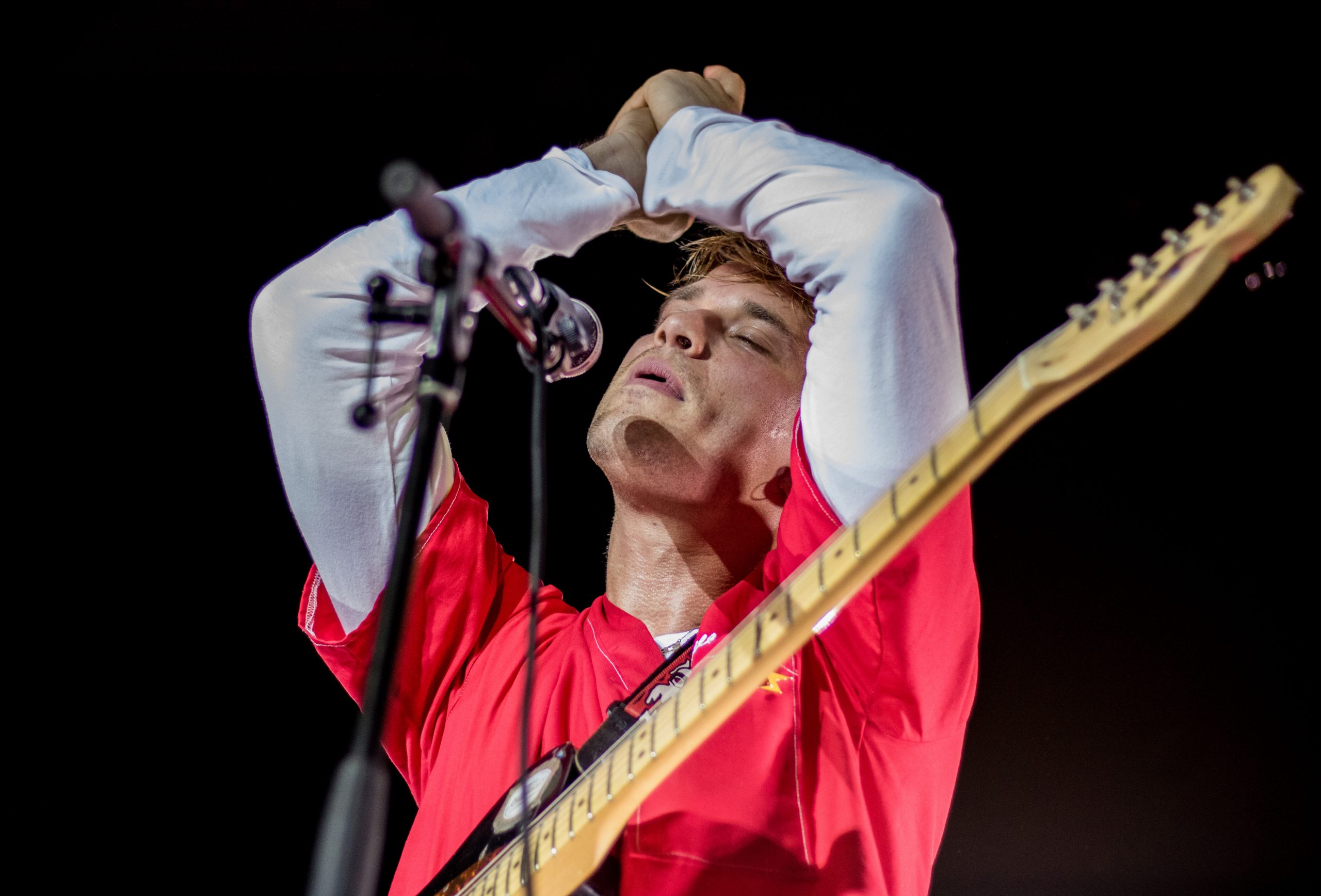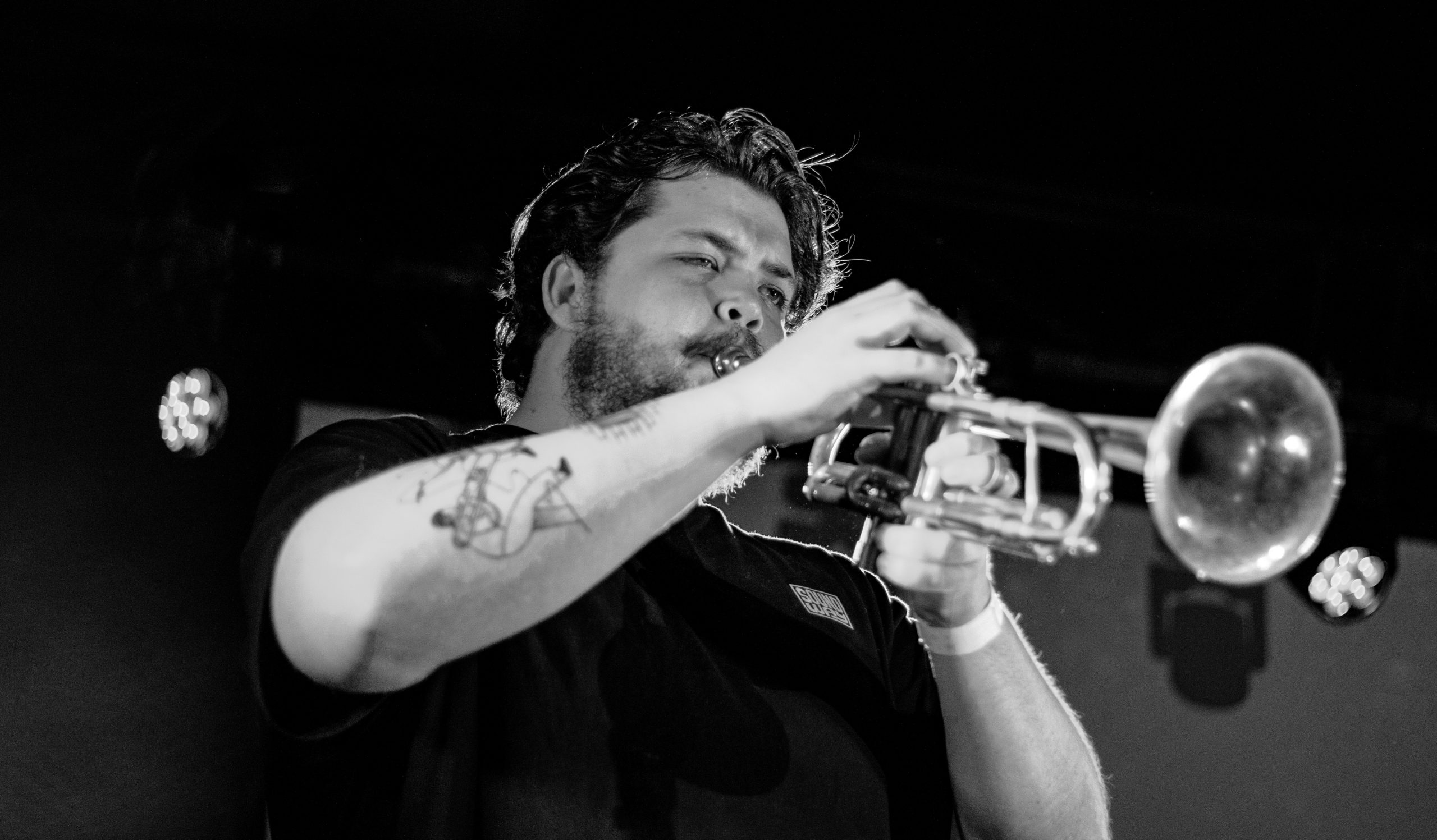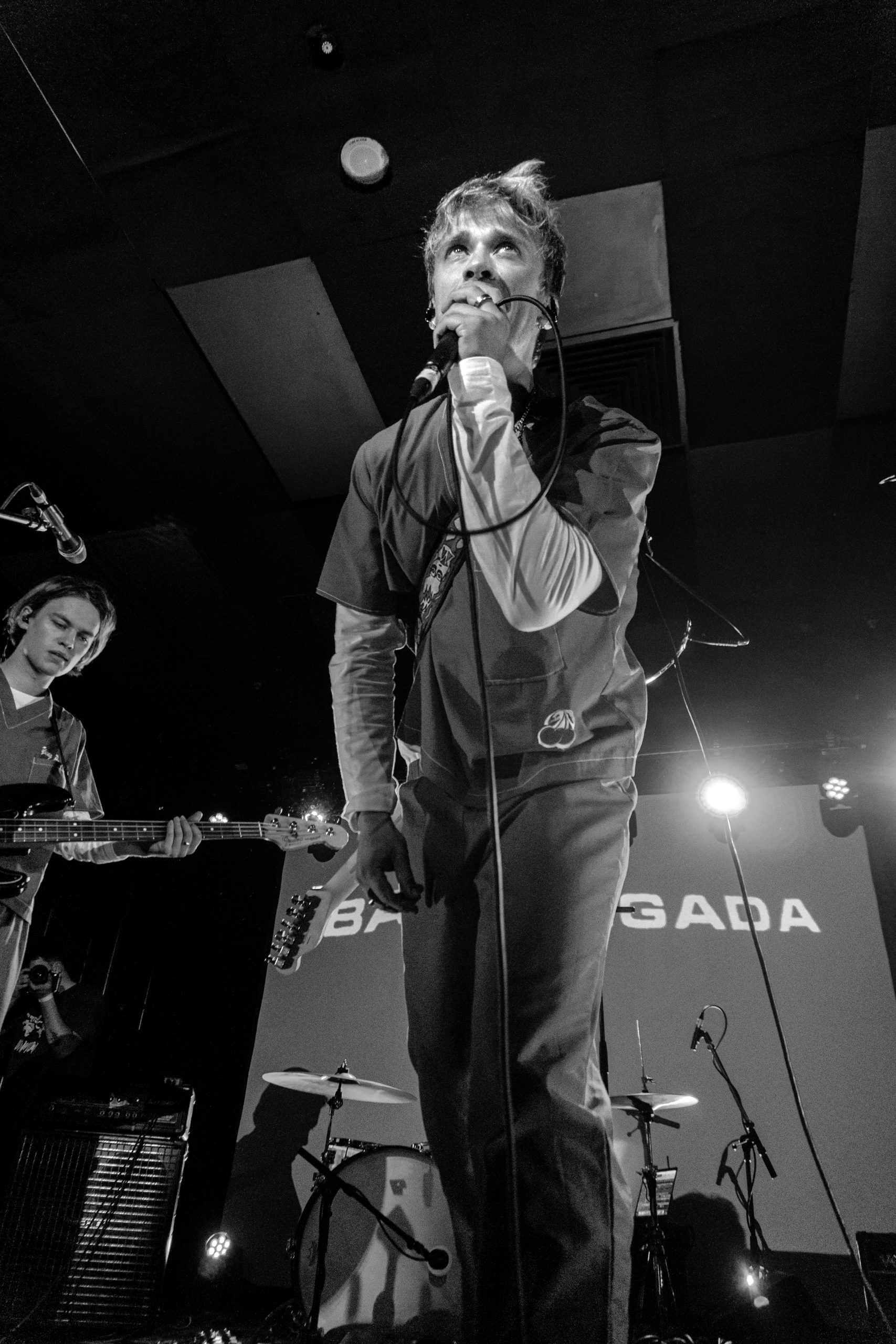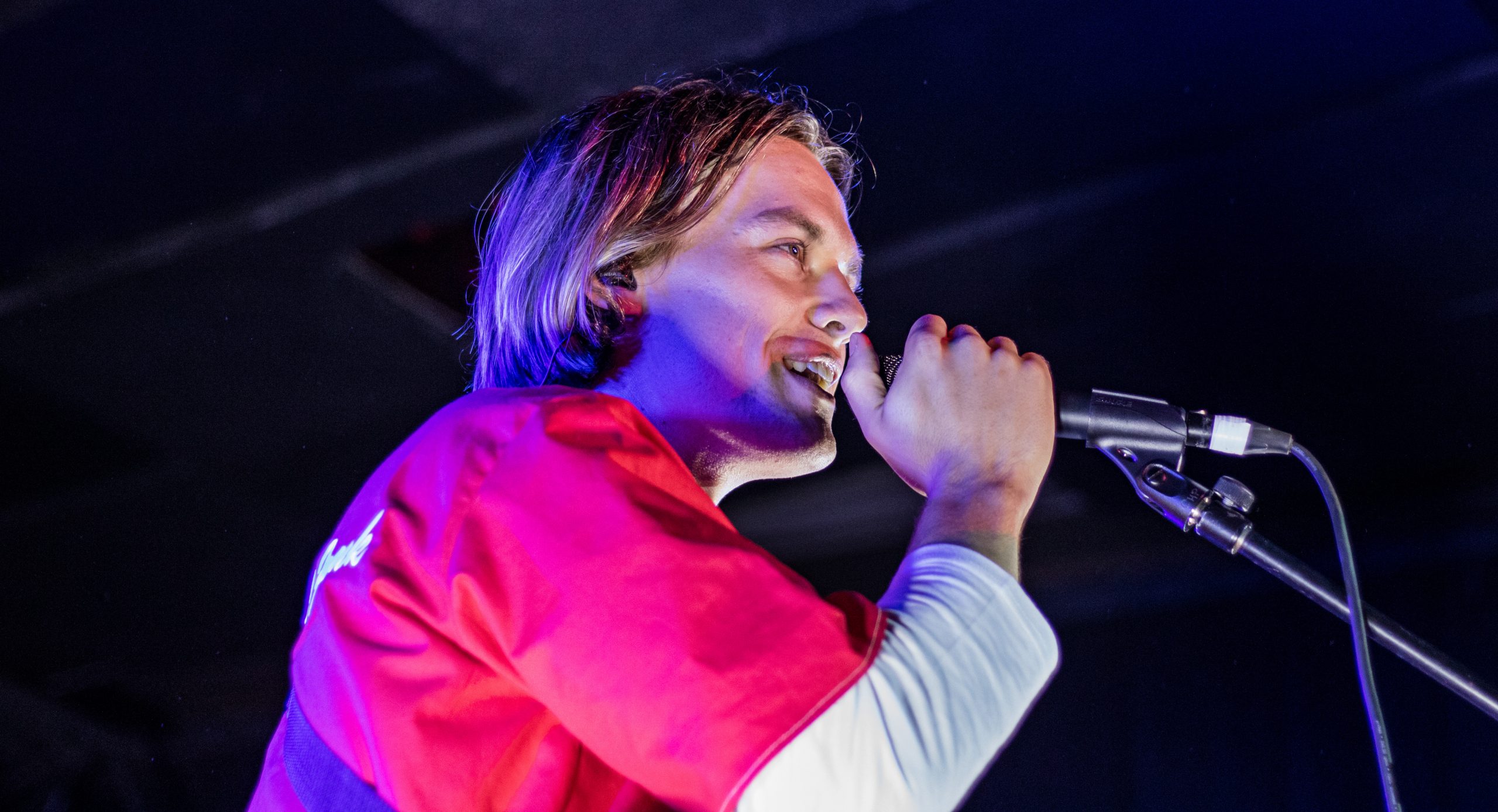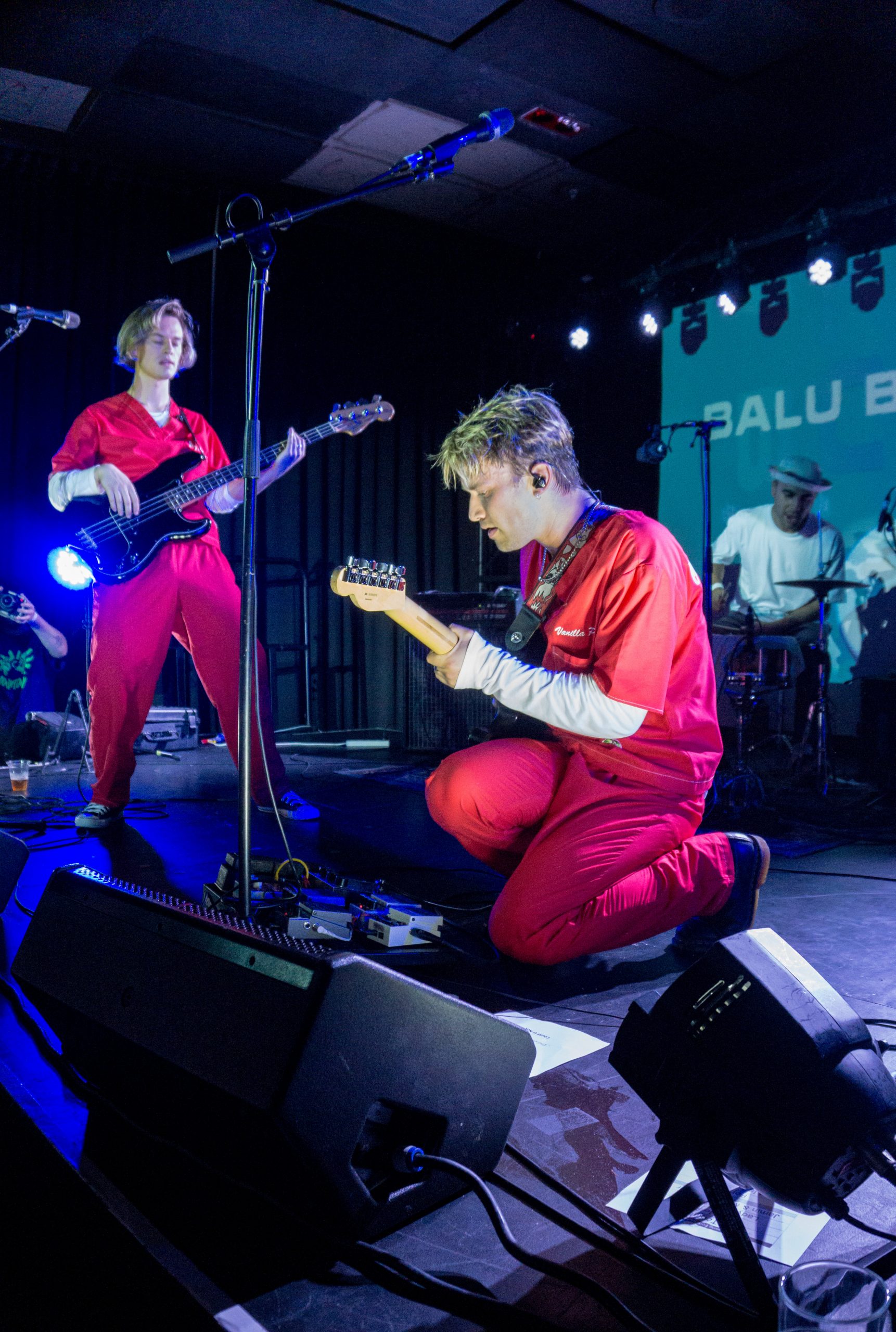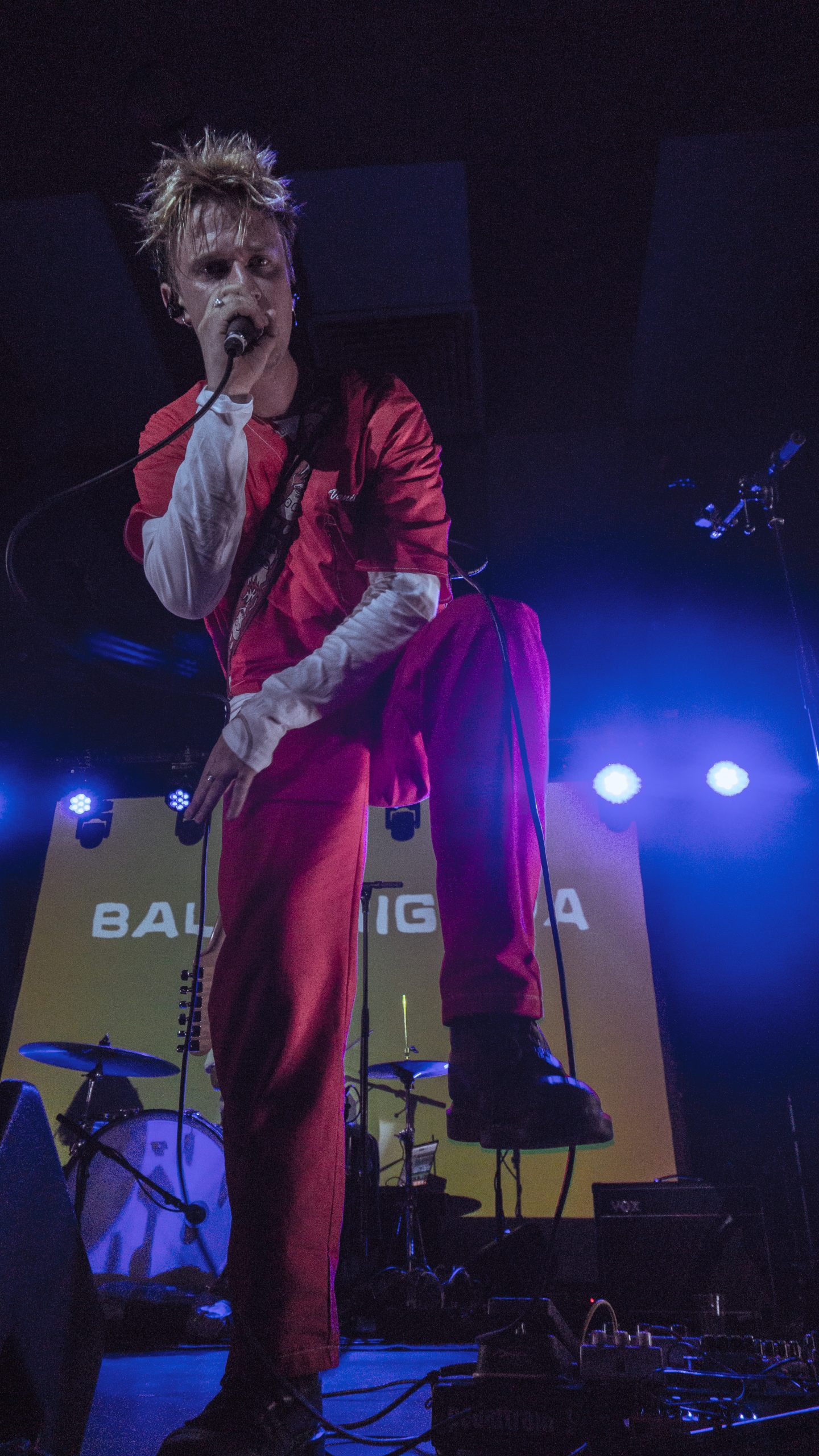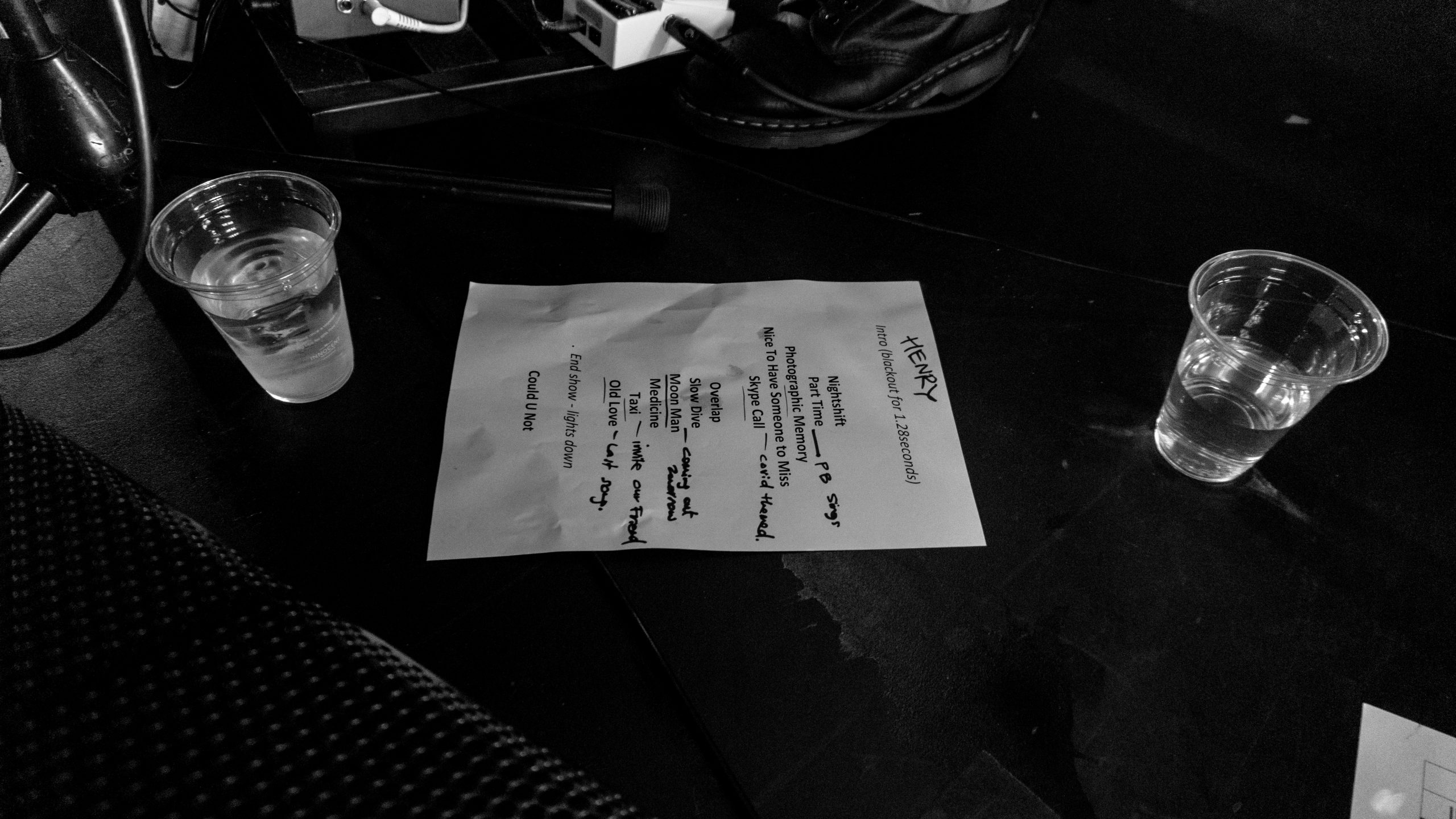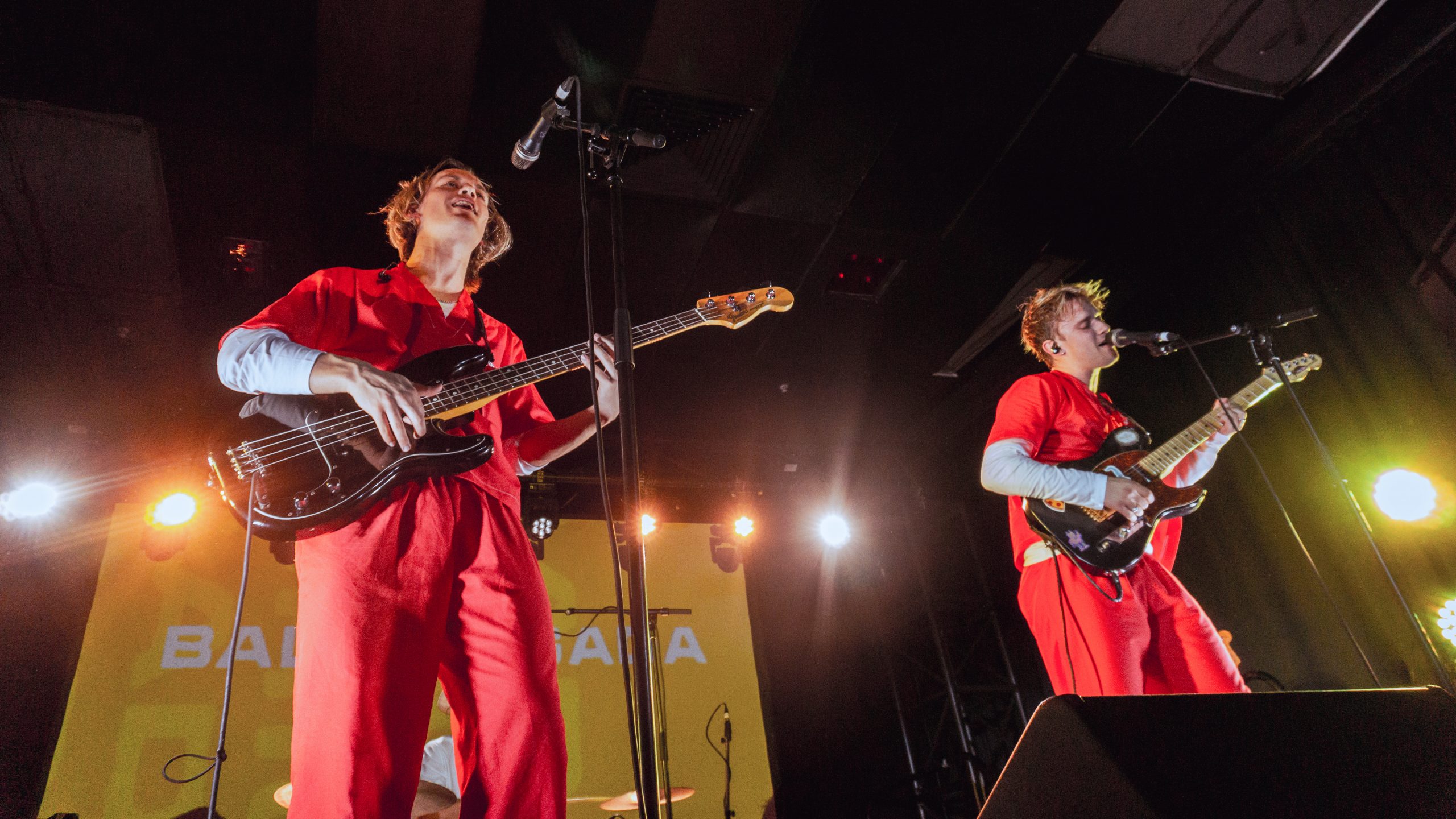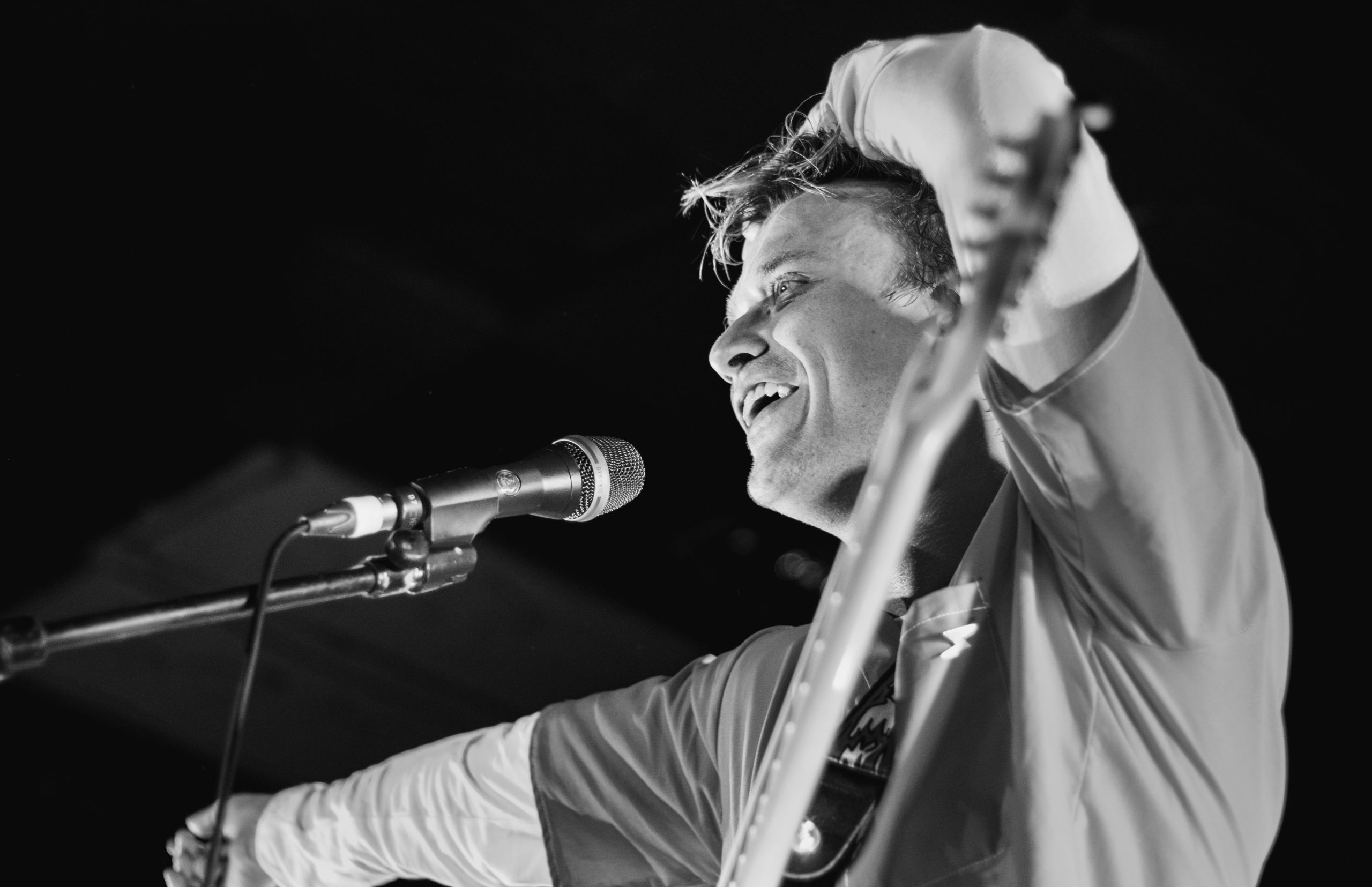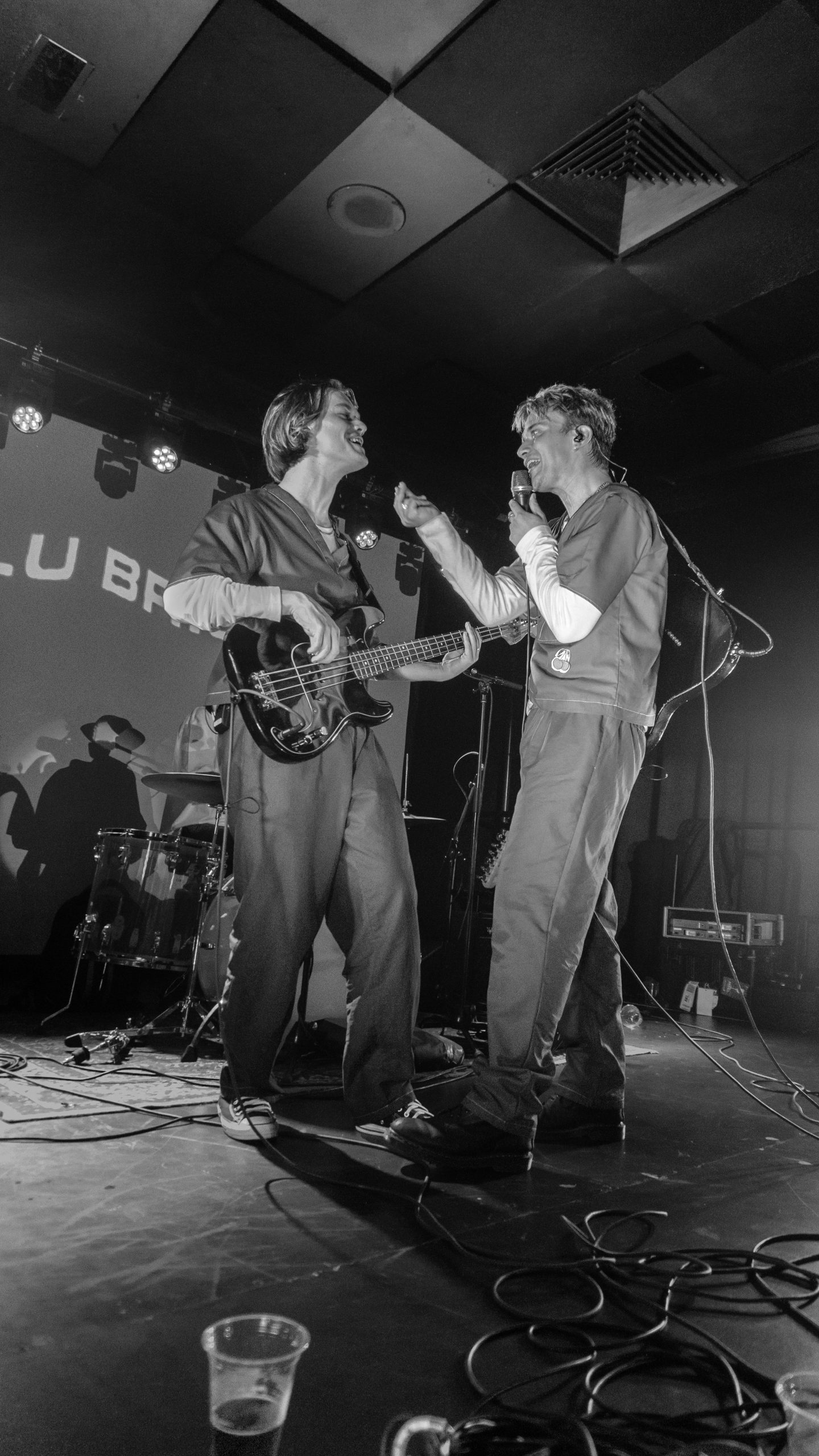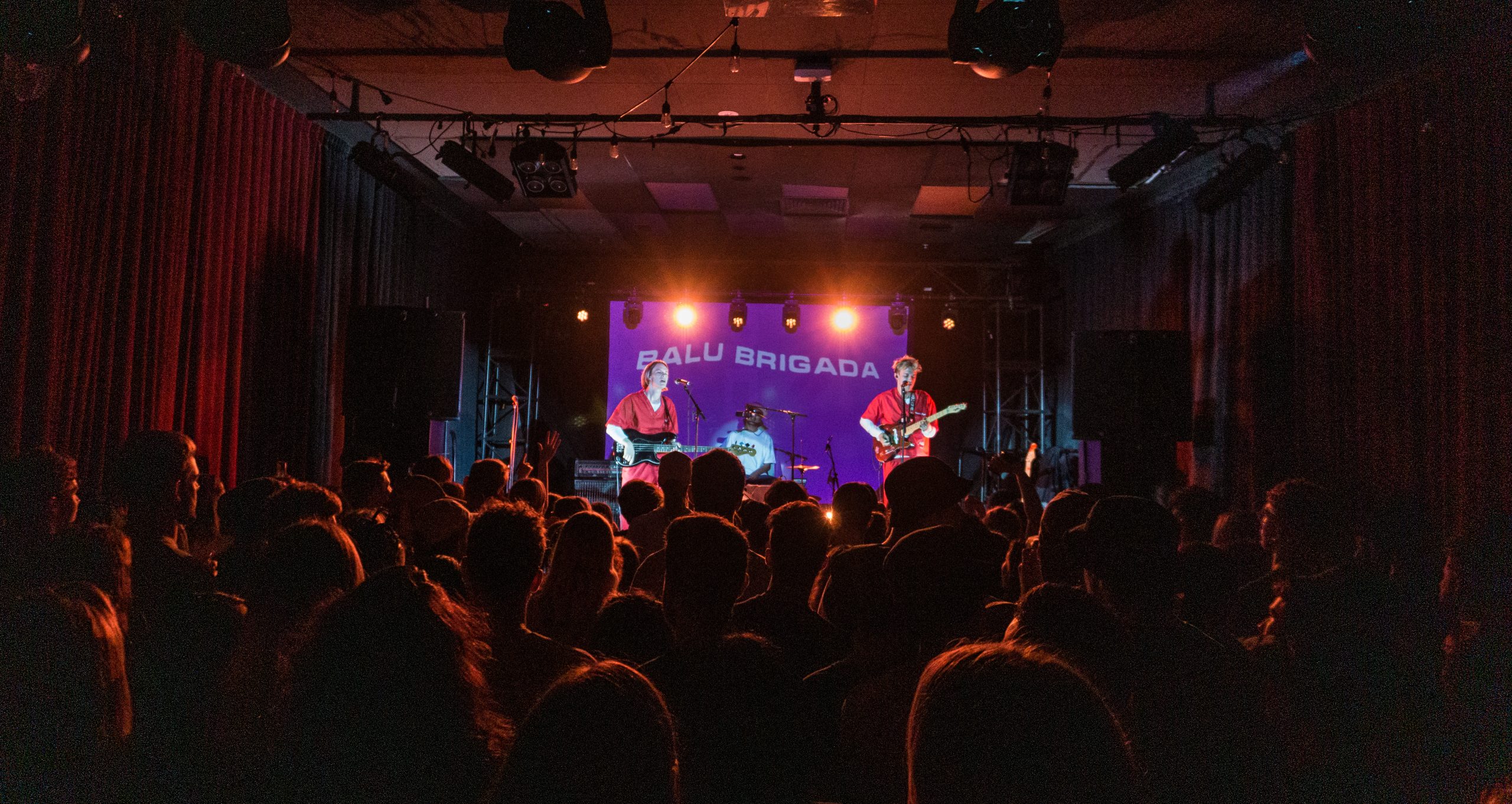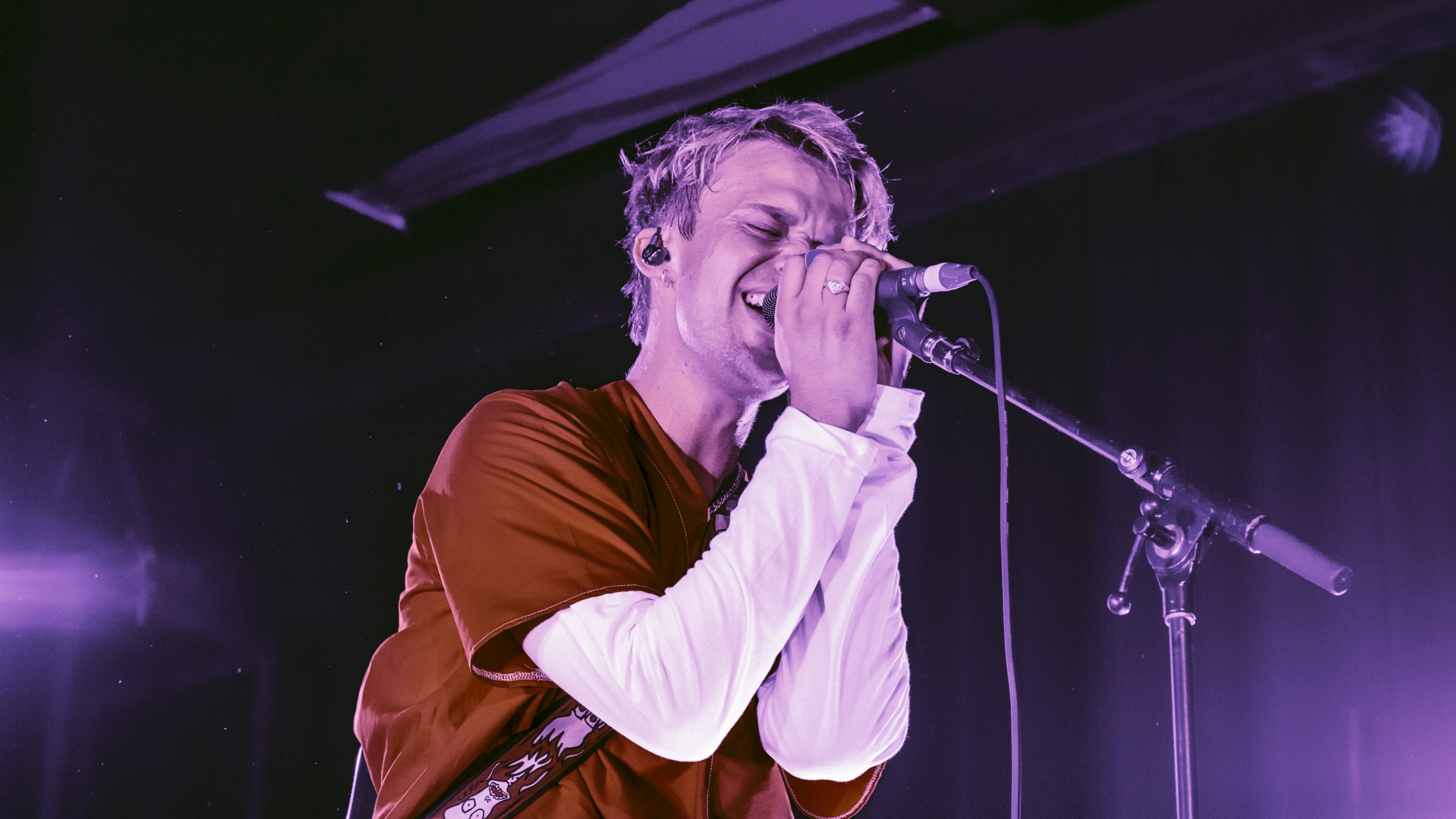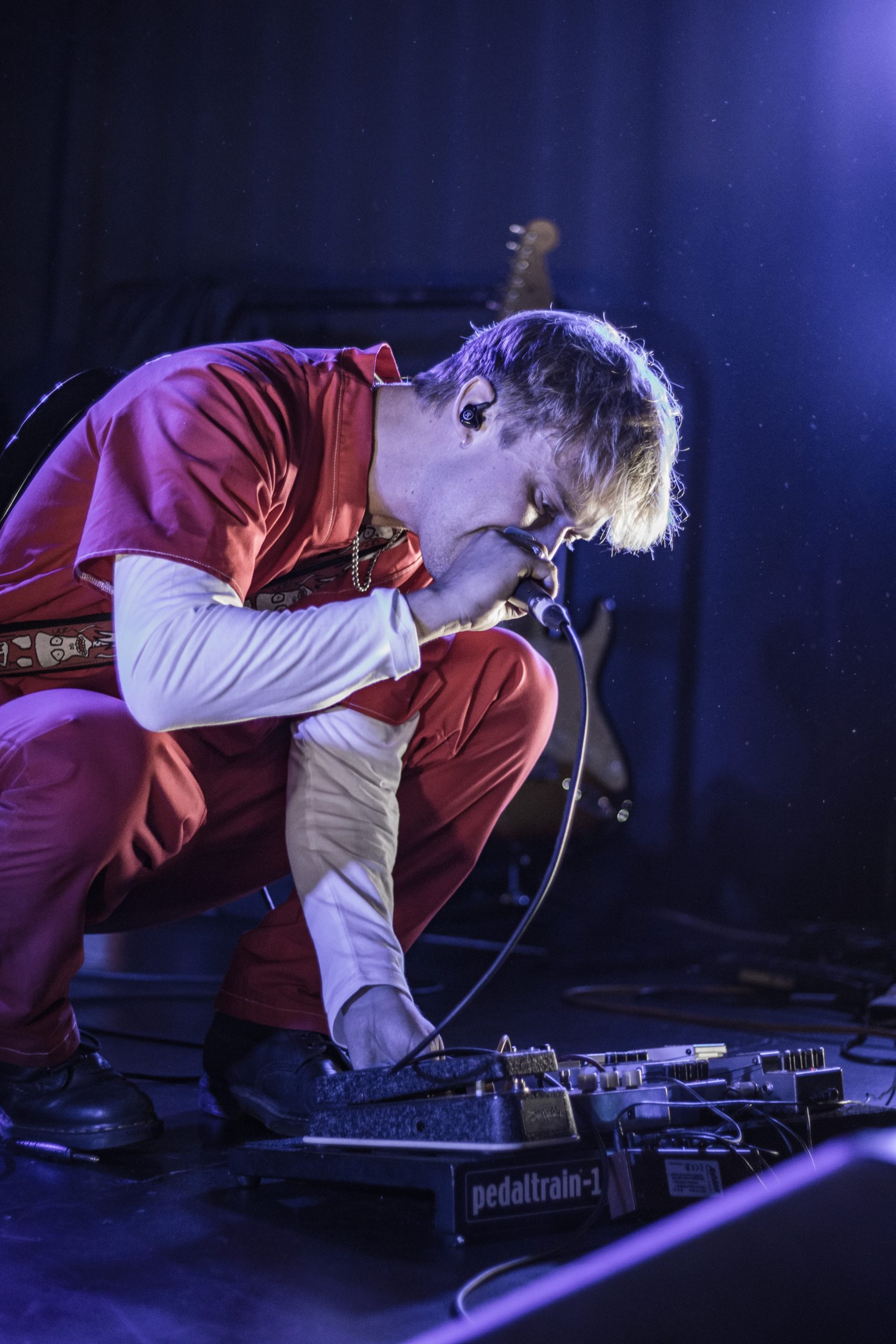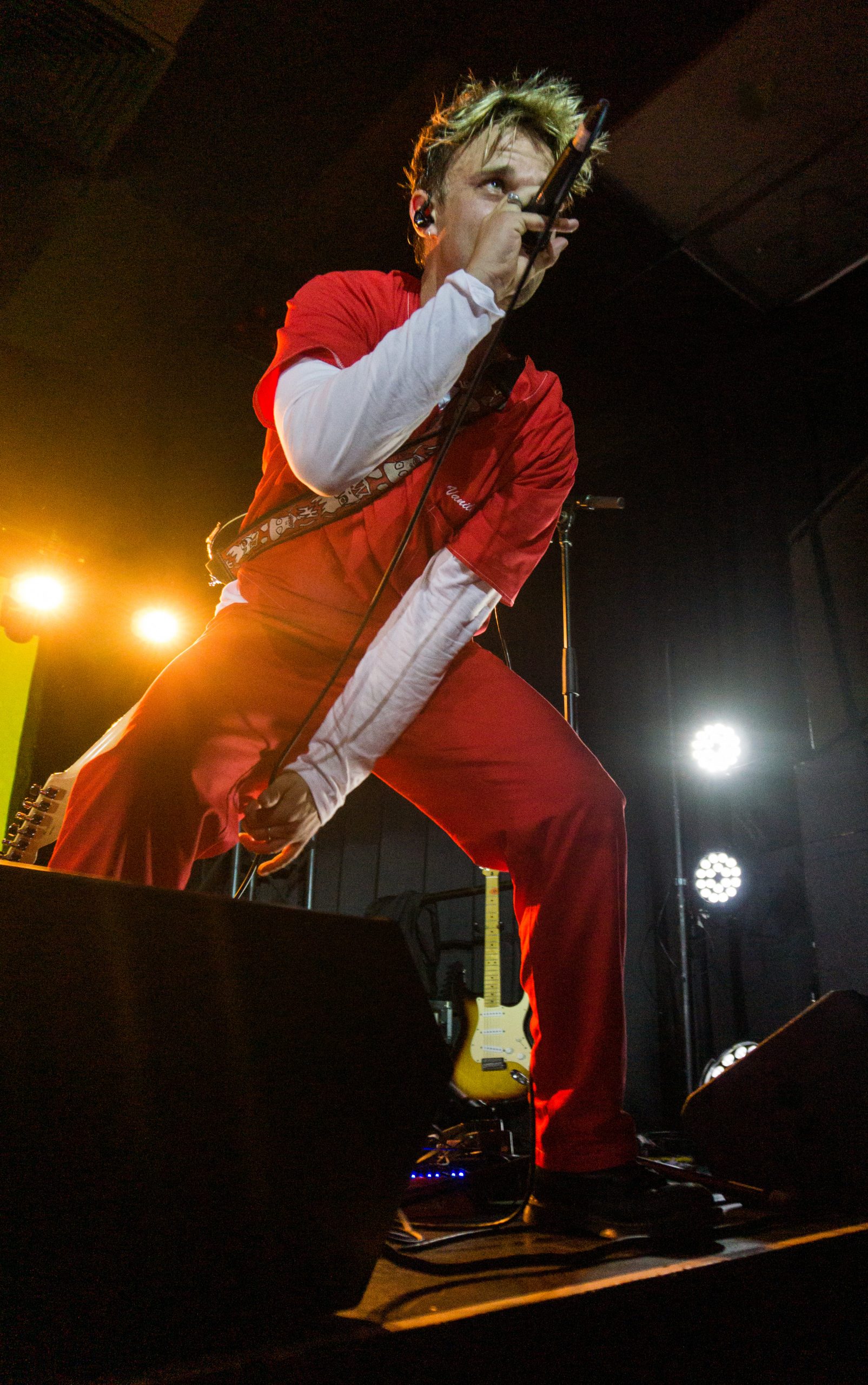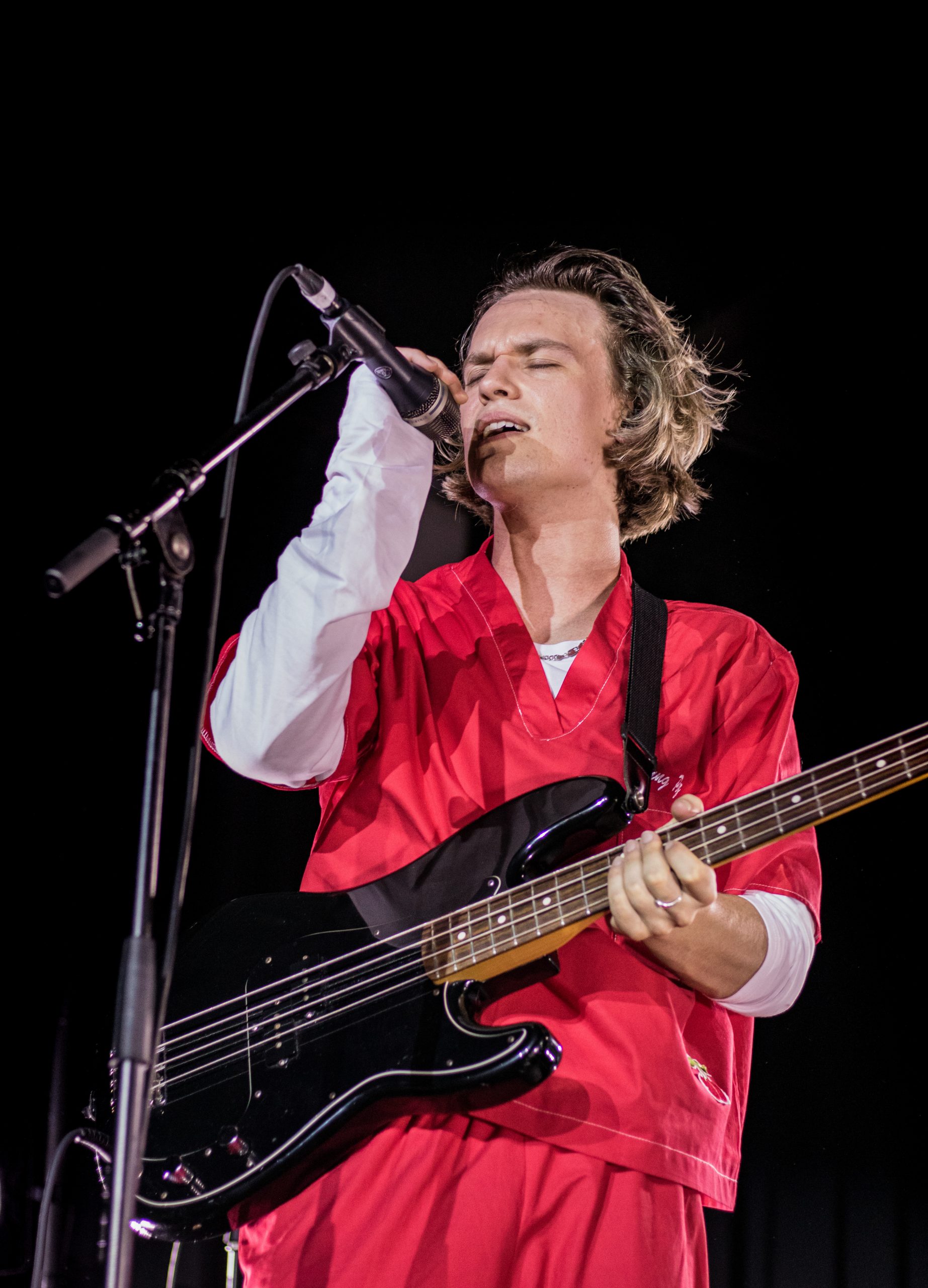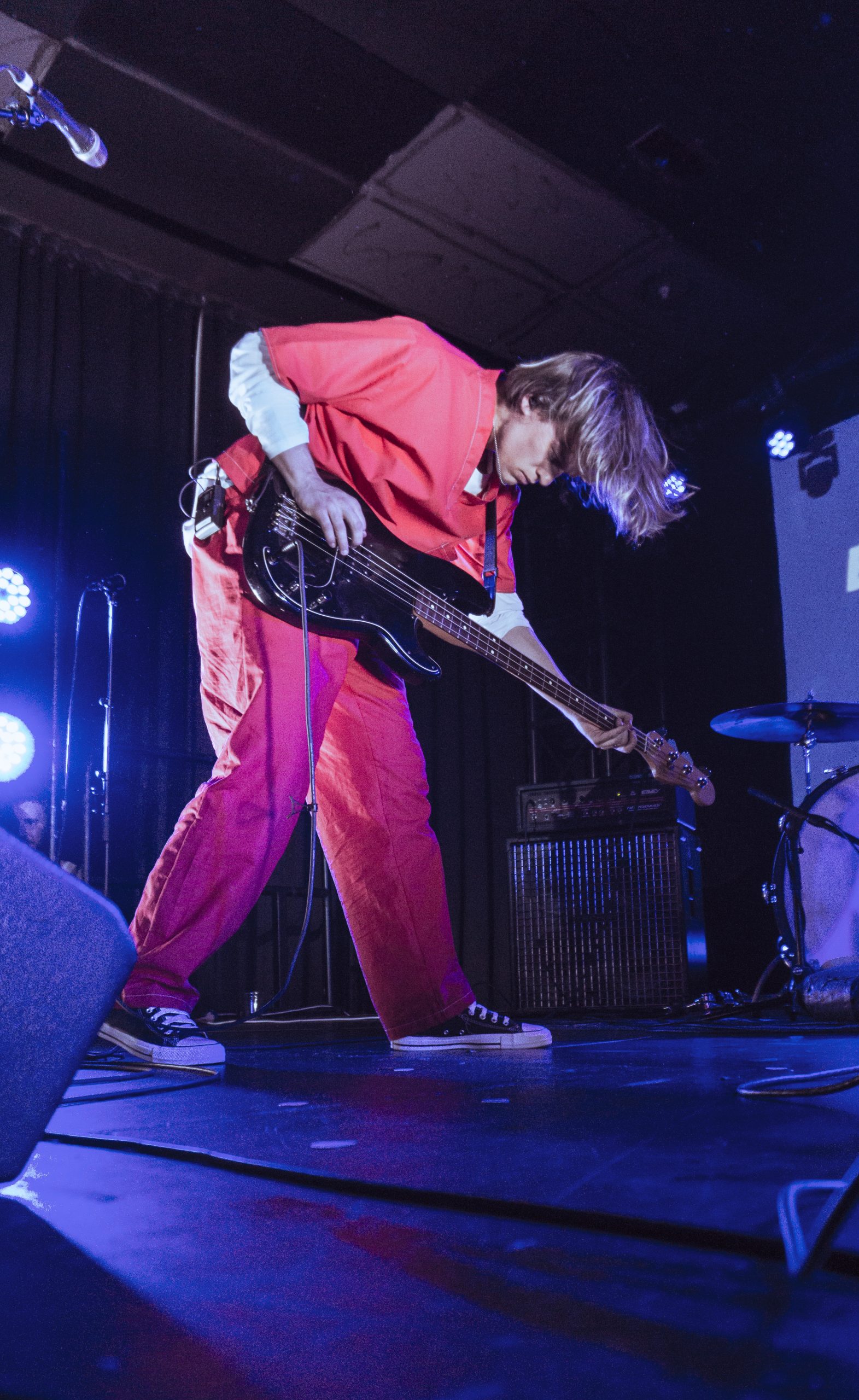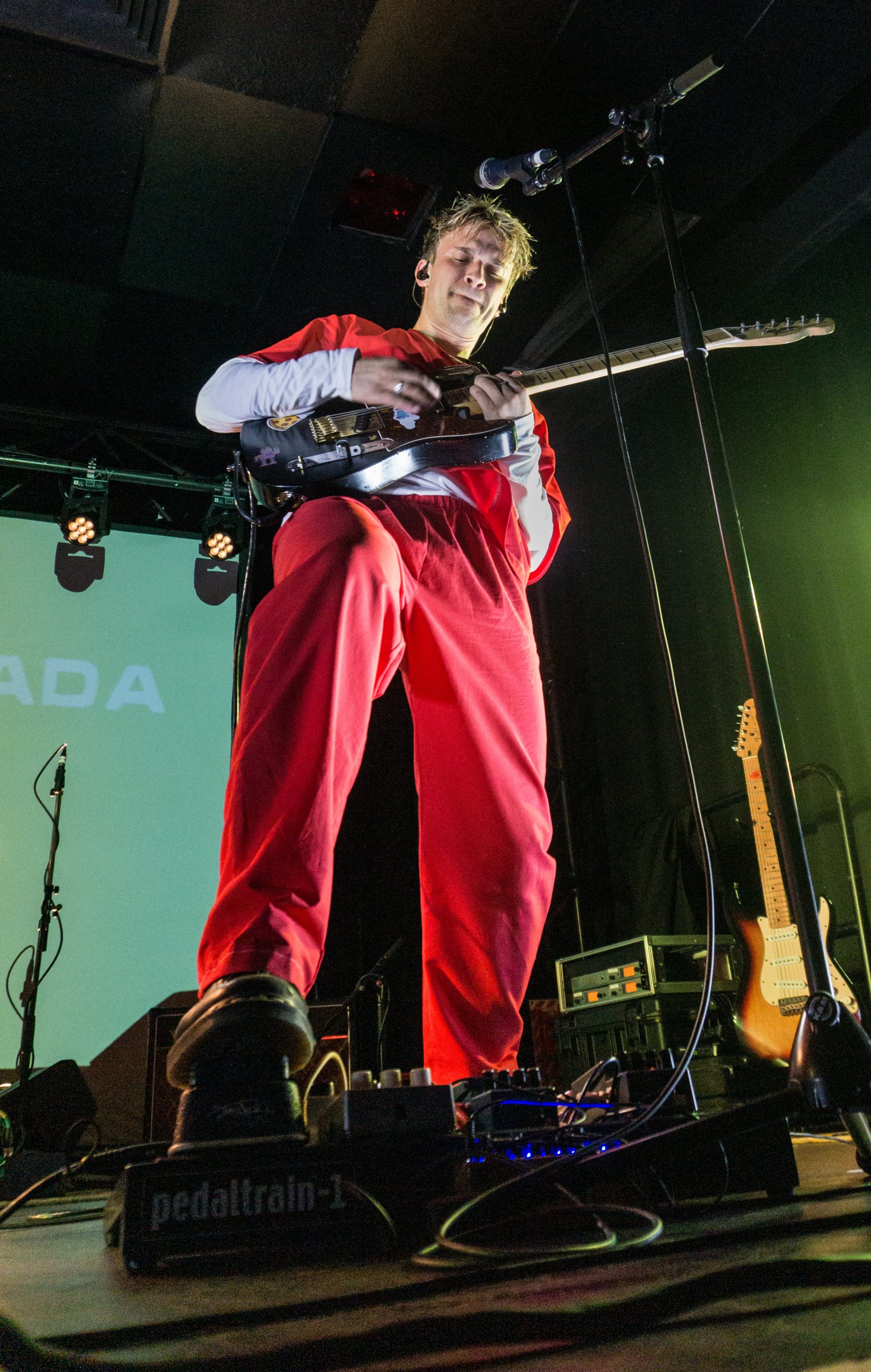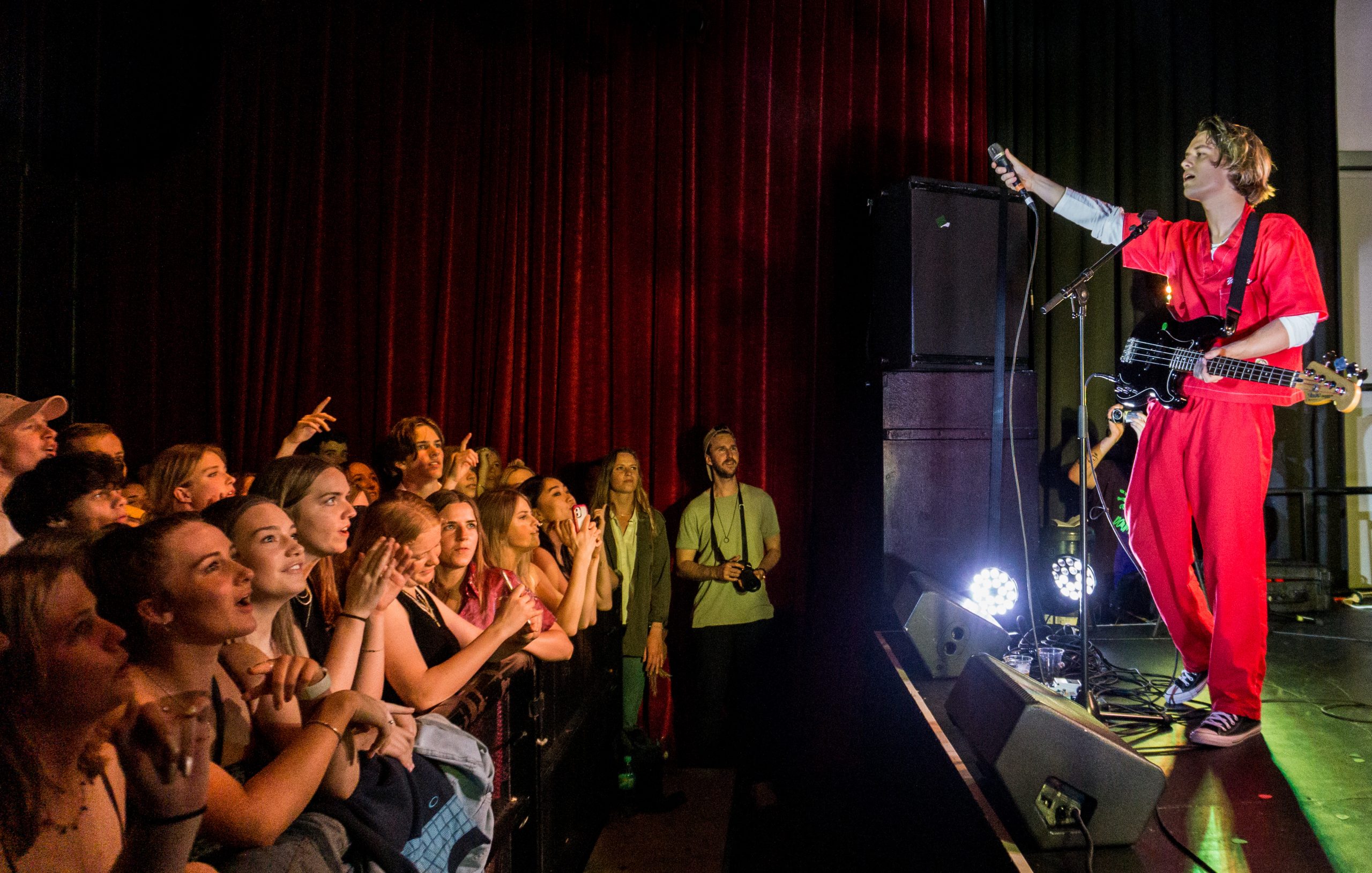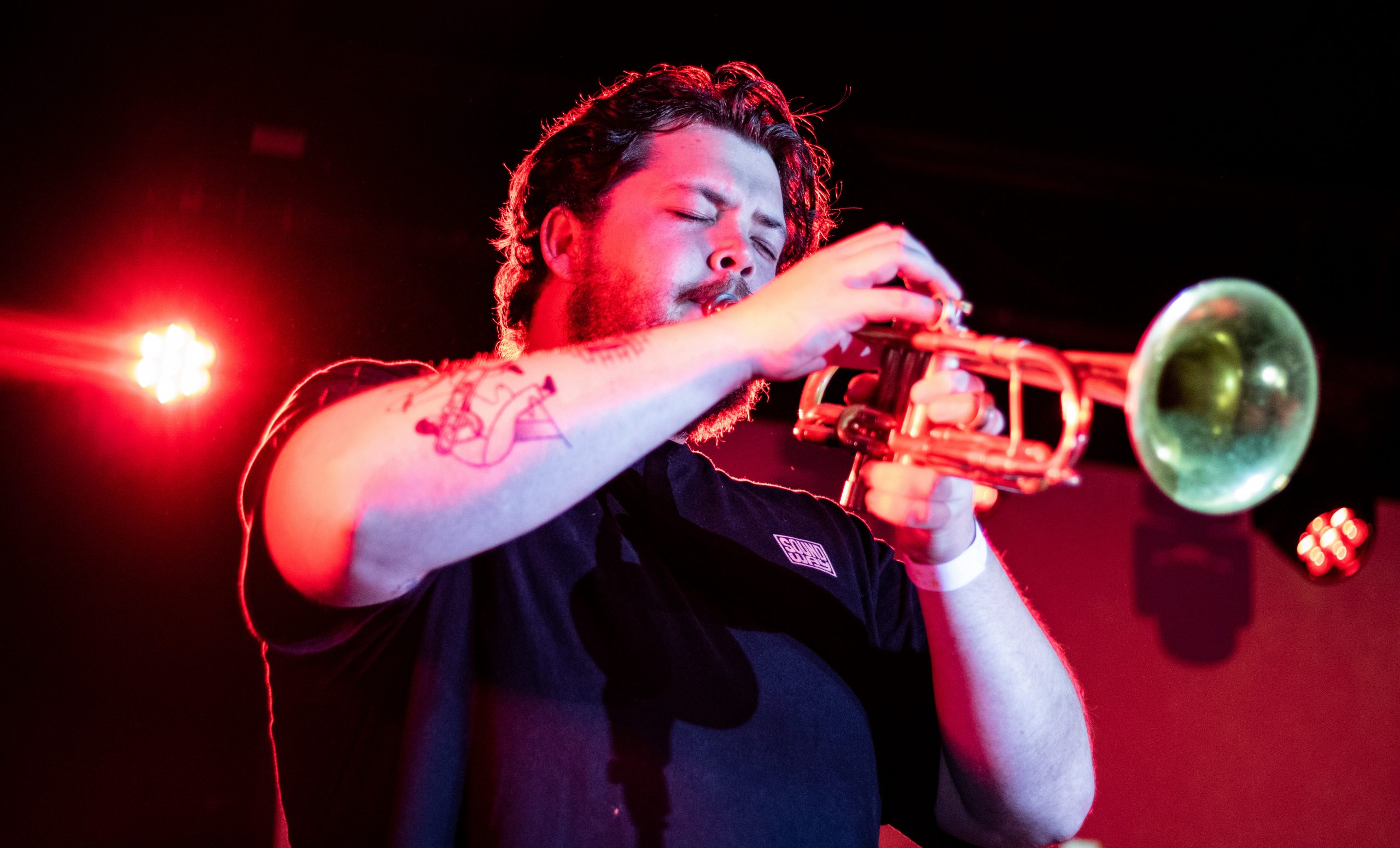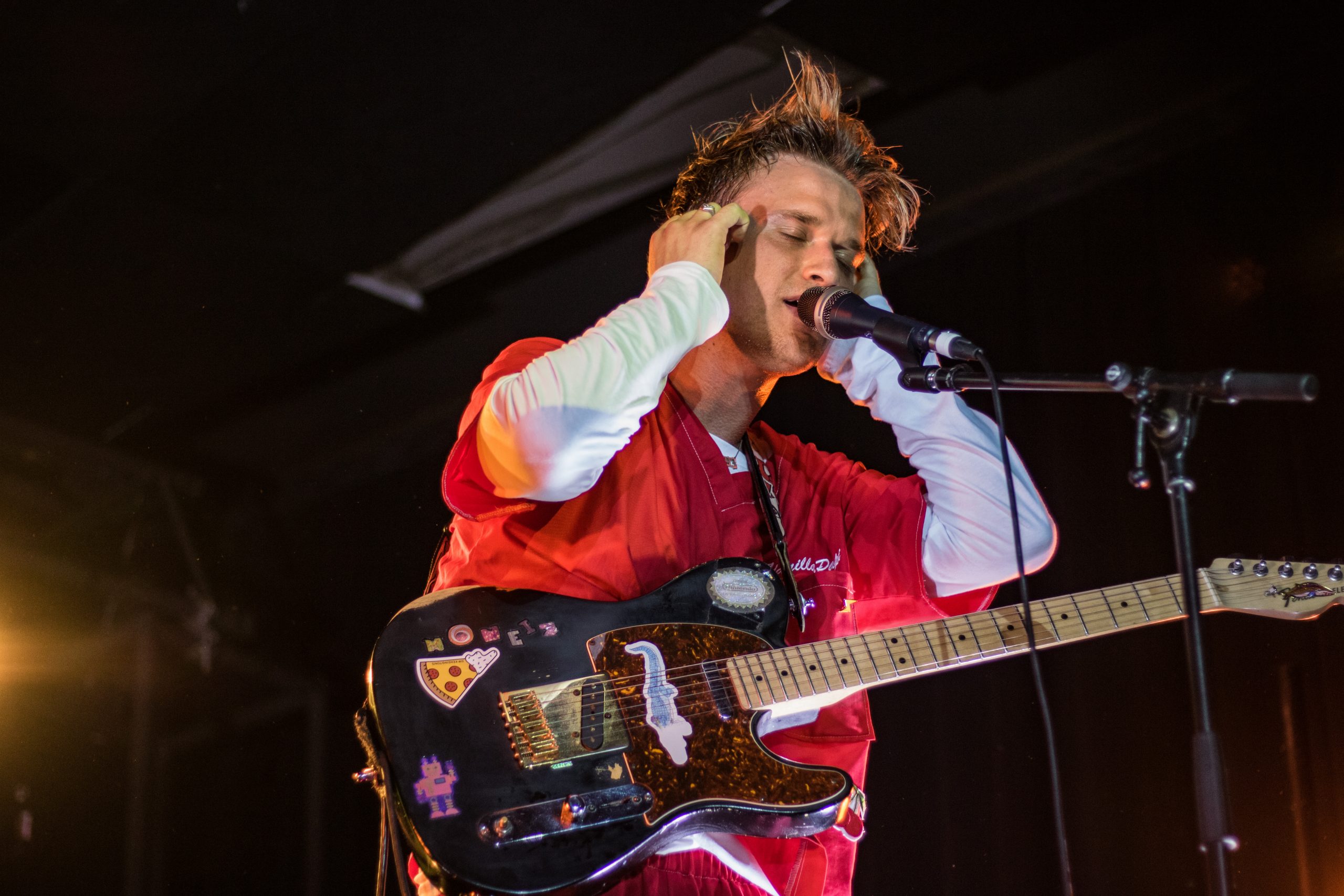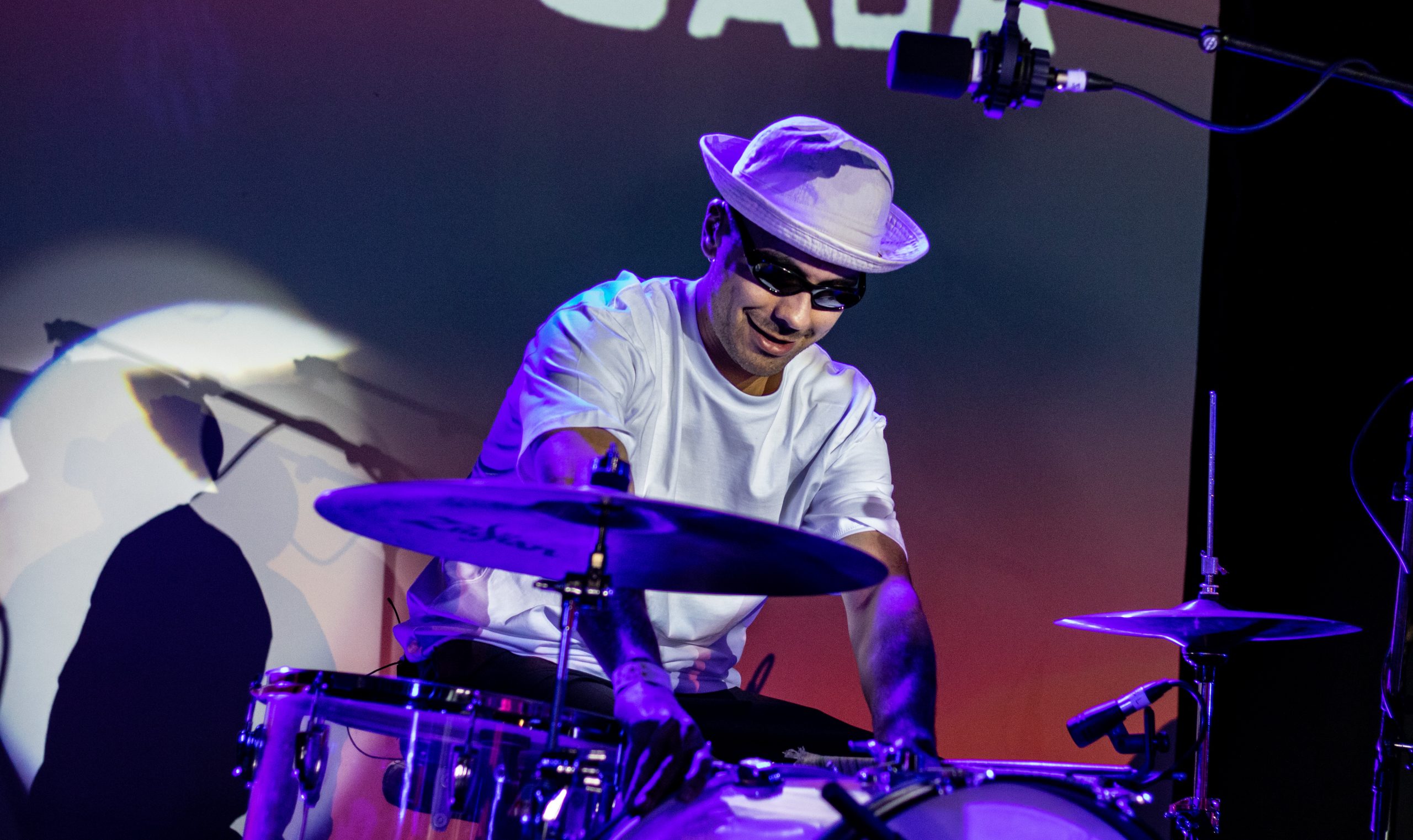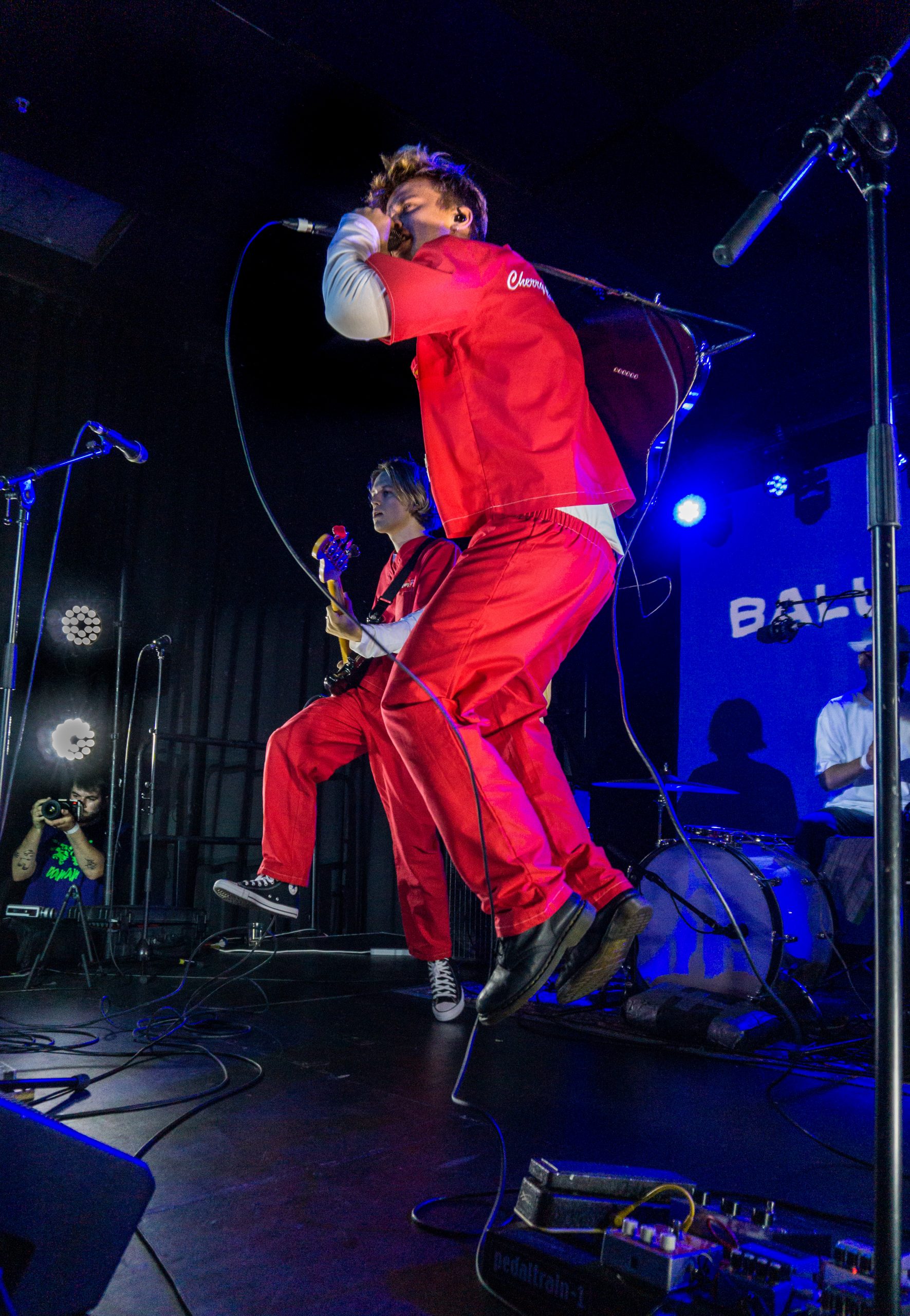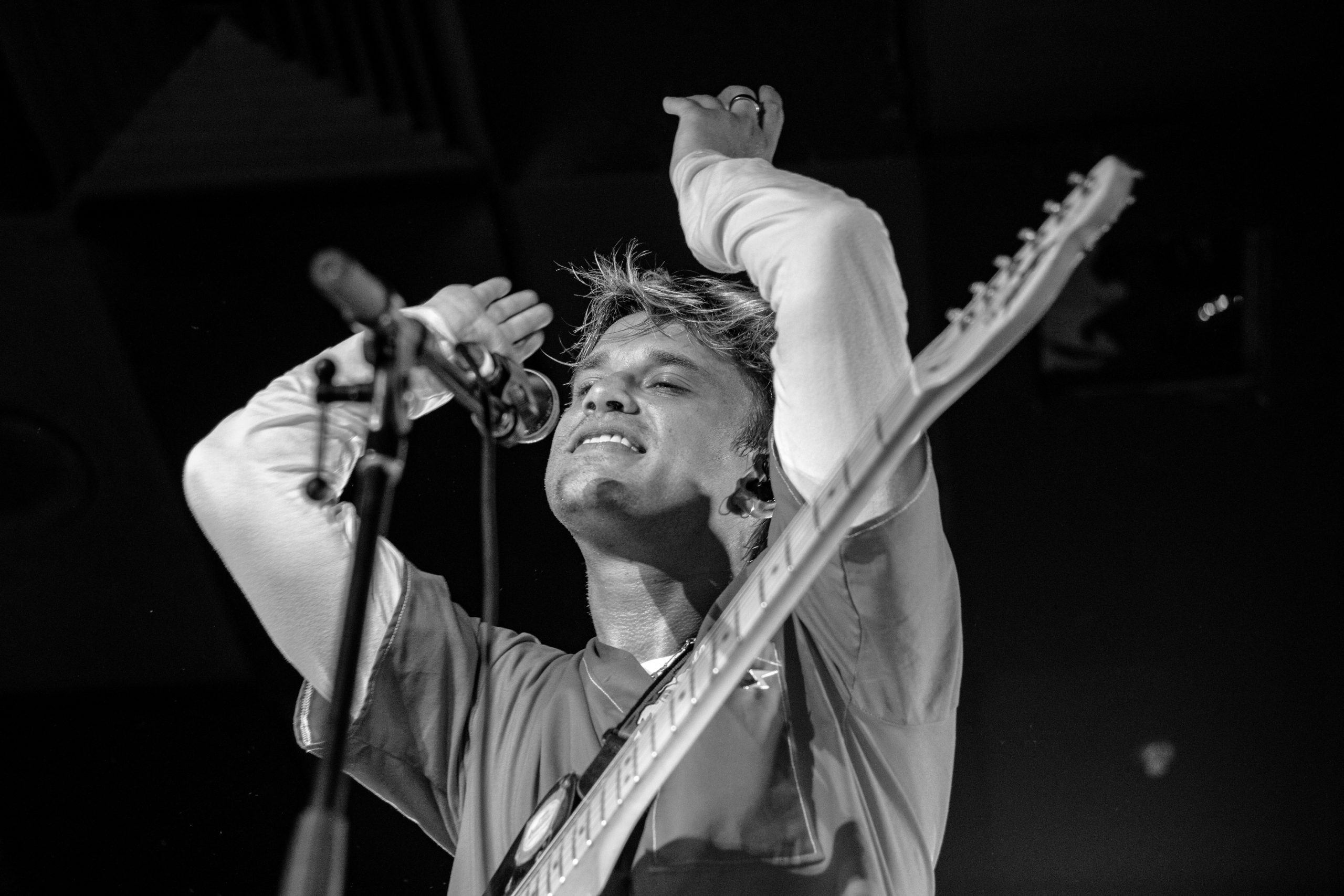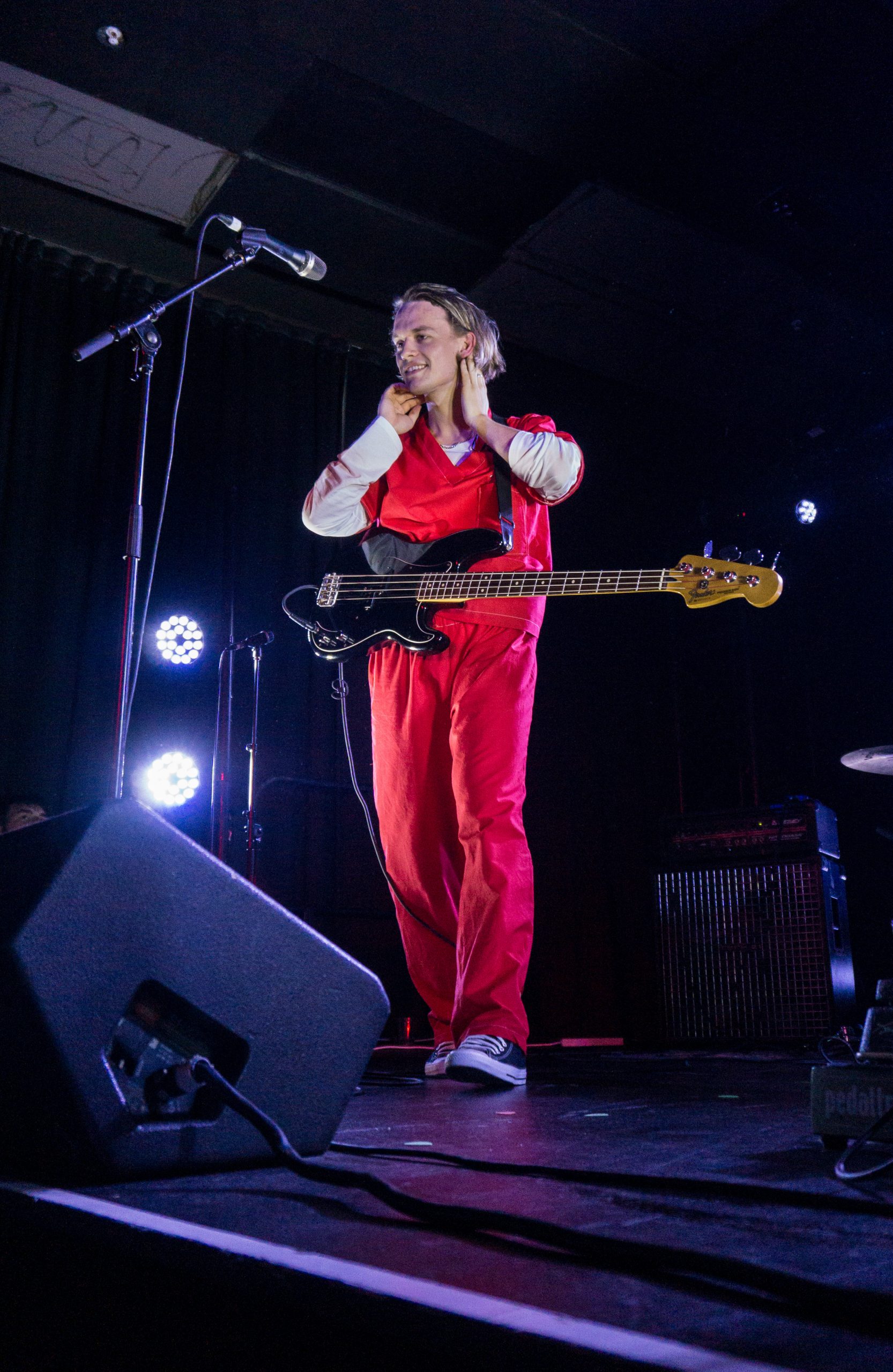 .