WRITE-UP BY SHELLEY TE HAARA / PHOTOS BY ANTONIA PEARL PHOTOGRAPHY
Friday night was night 1 of BENEE's two Spark Arena shows! Spark Arena was set up to be half capapctiy and was free-flow which meant you could either take a seat or stand on the floor and have a dance. The crowd was very mixed in regards to age. There were some adults who were fans and some families with young kids attending their first show. That was so awesome to see as they really did not know what to expect but were clearly so excited!

TOM VERBERNE was the first act to take the stage. Tom was added onto the Auckland show lineup only a few days or so before the show itself. The crowd was flowing in at this point, clearly just eager to get a good seat and enjoy the show fully. I'm definitely a big believer in seeing support acts, so it was awesome to see so many people doing that. Tom played a good set and the crowd seemed to really enjoy it as well.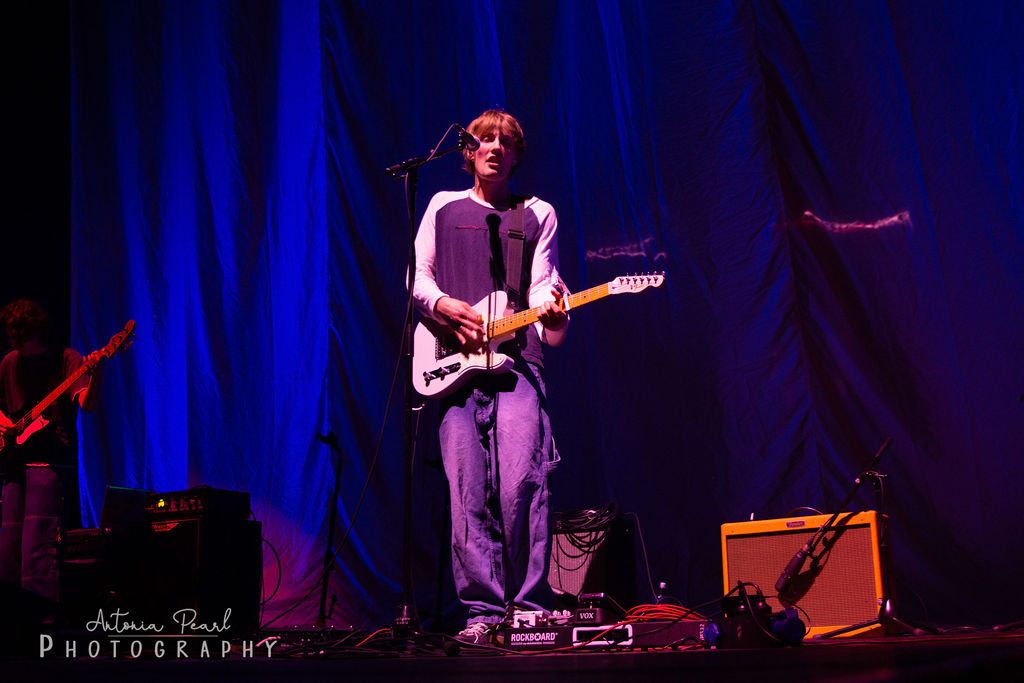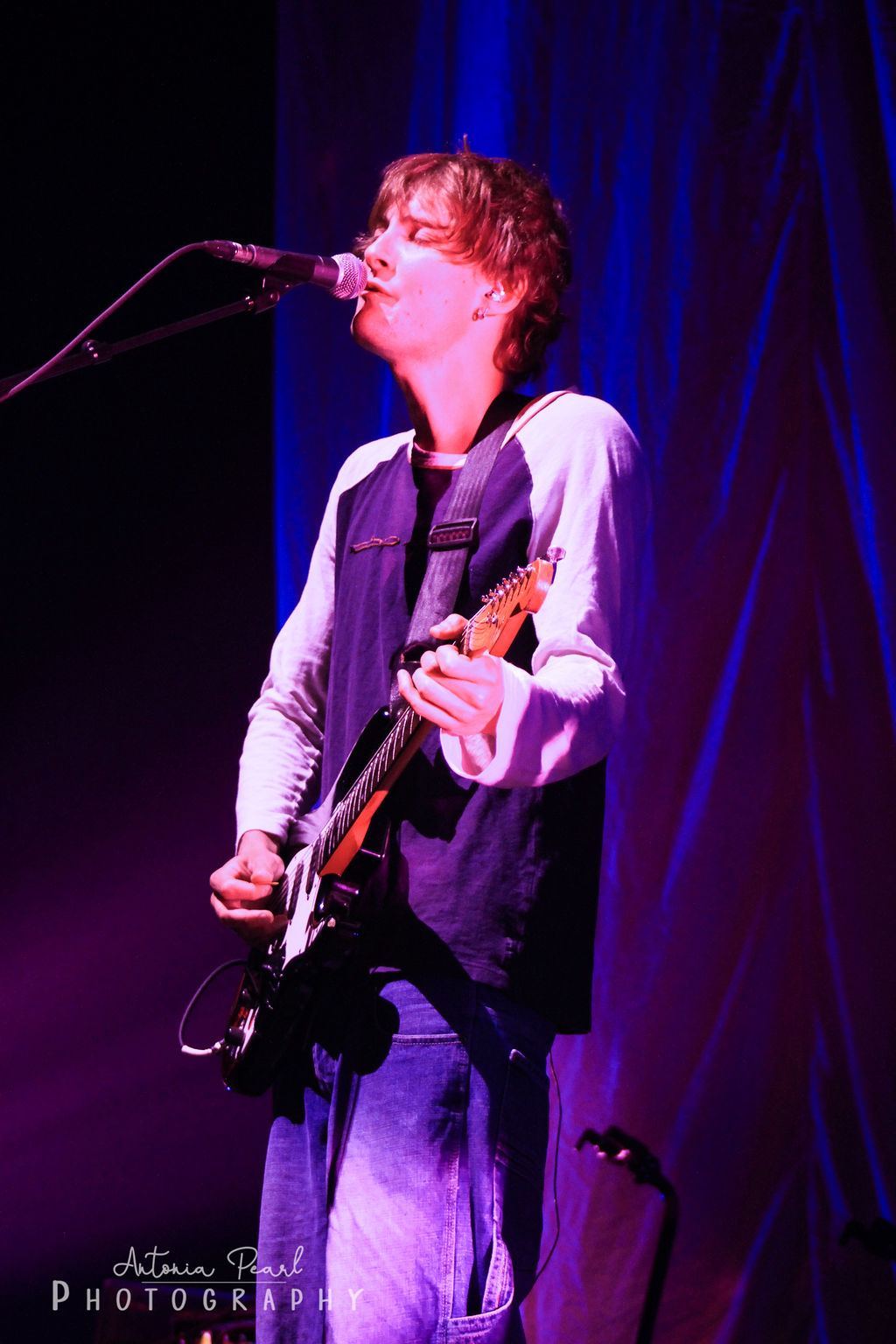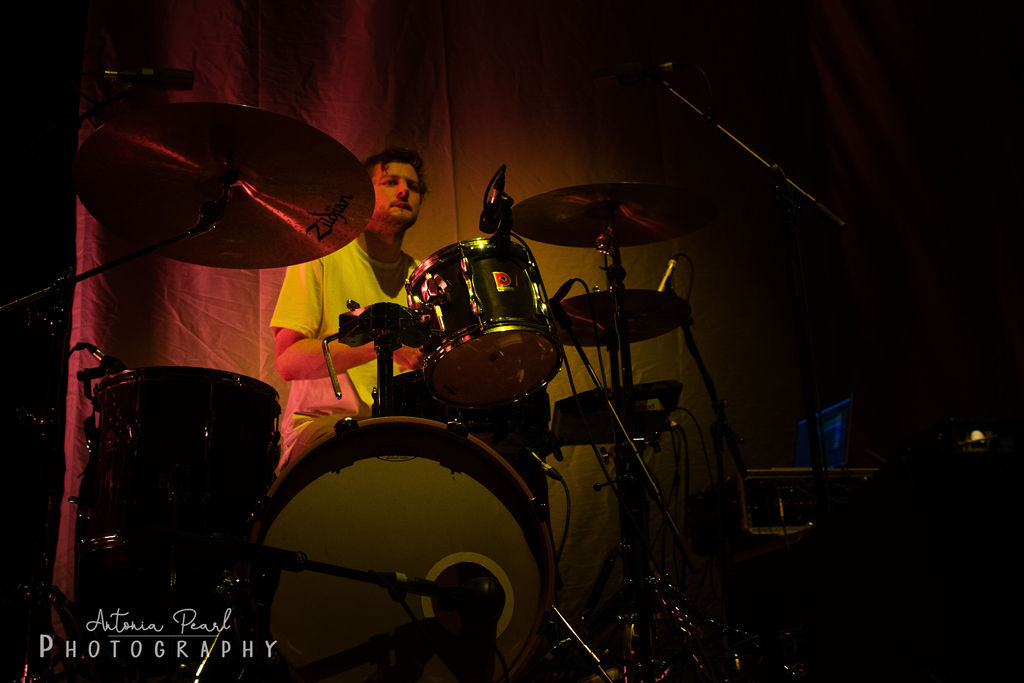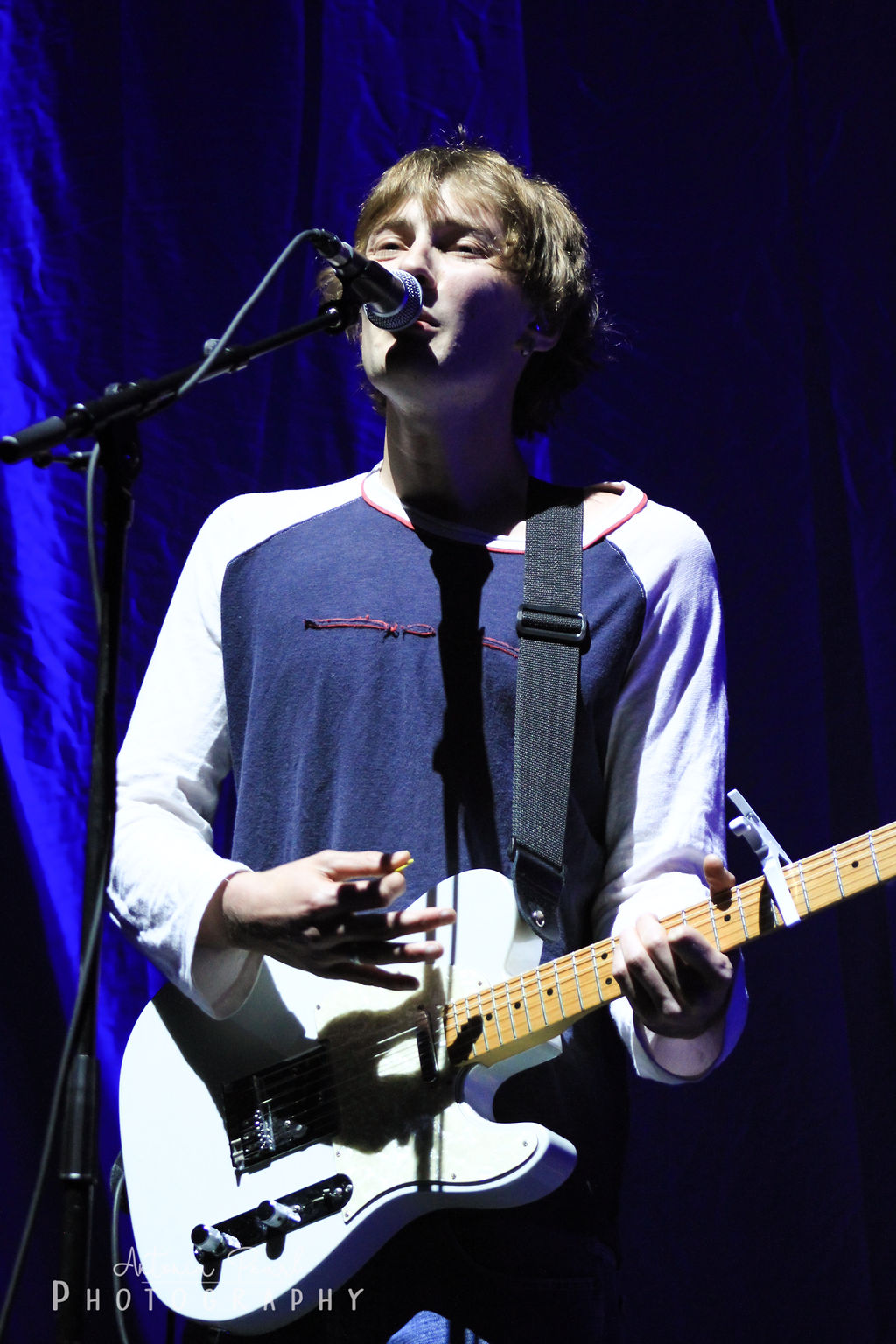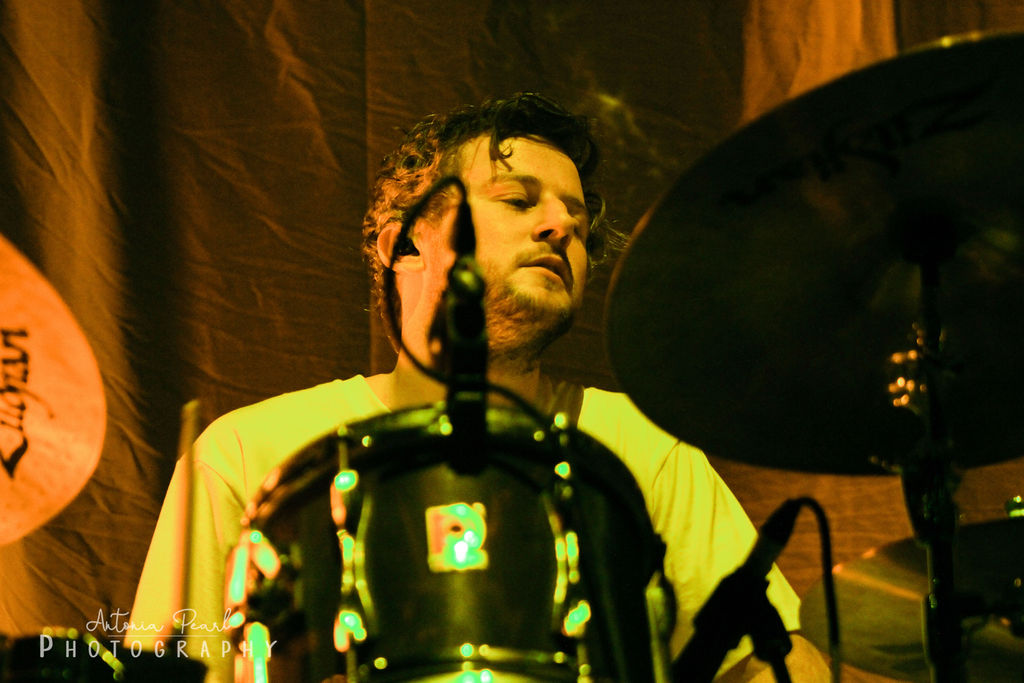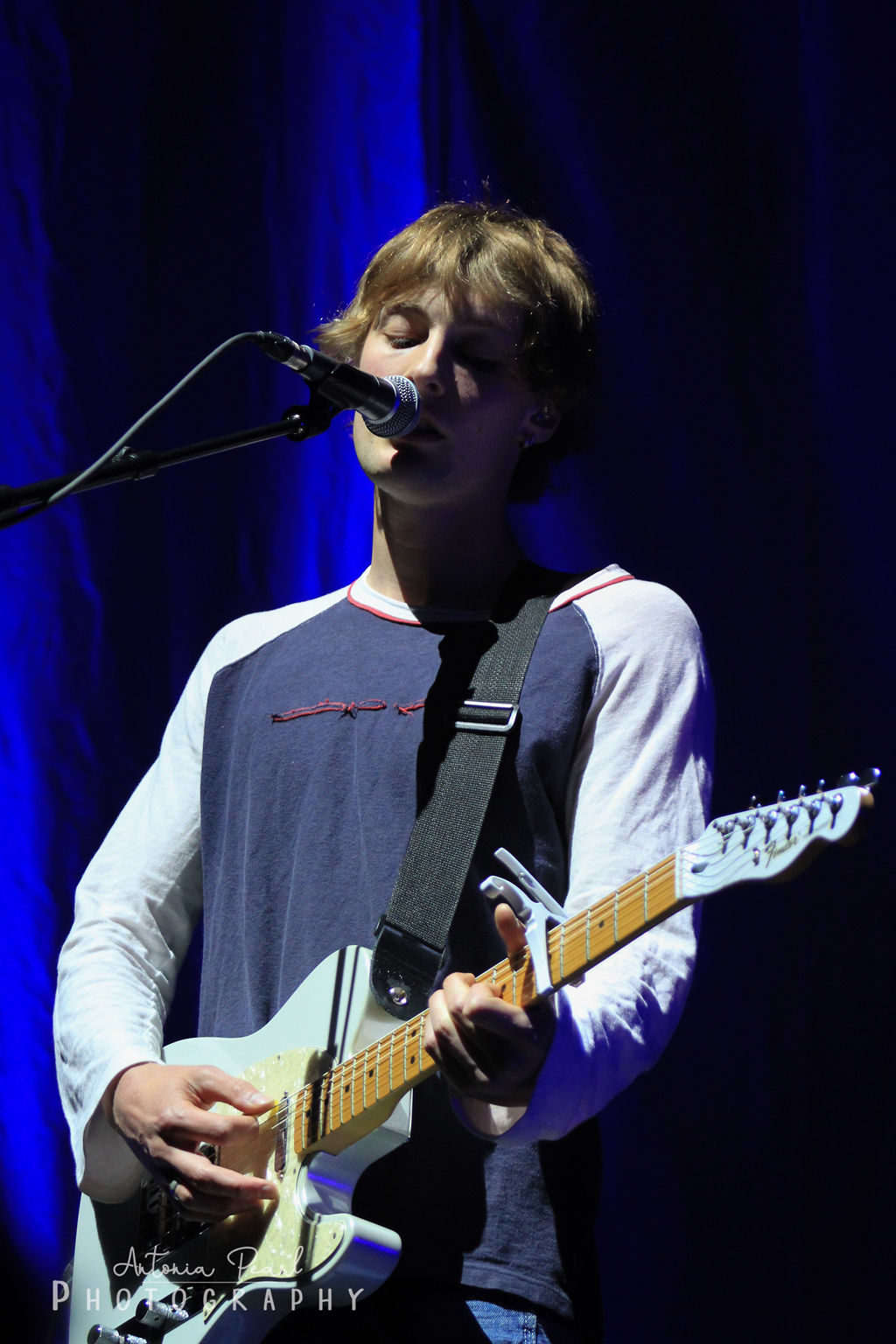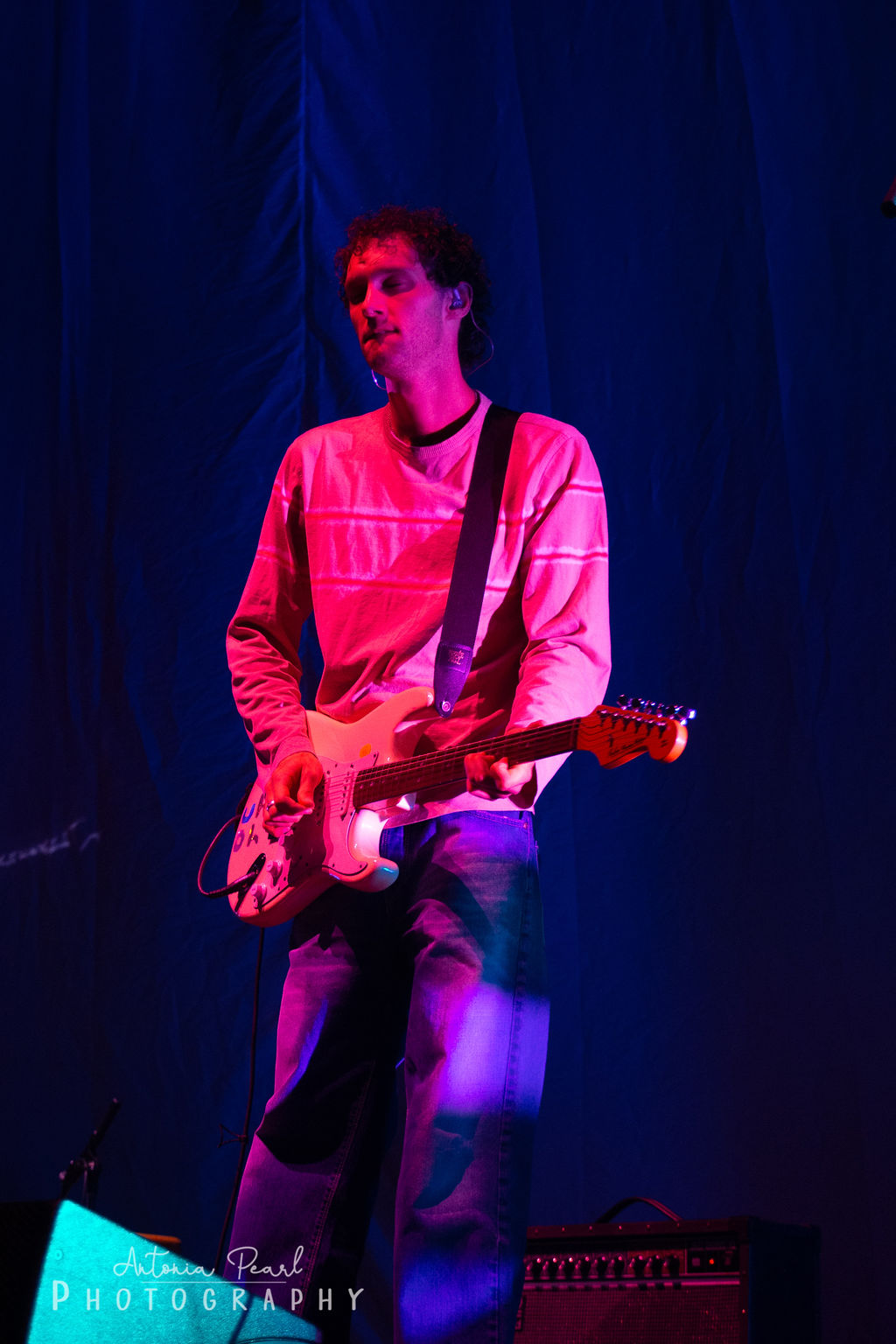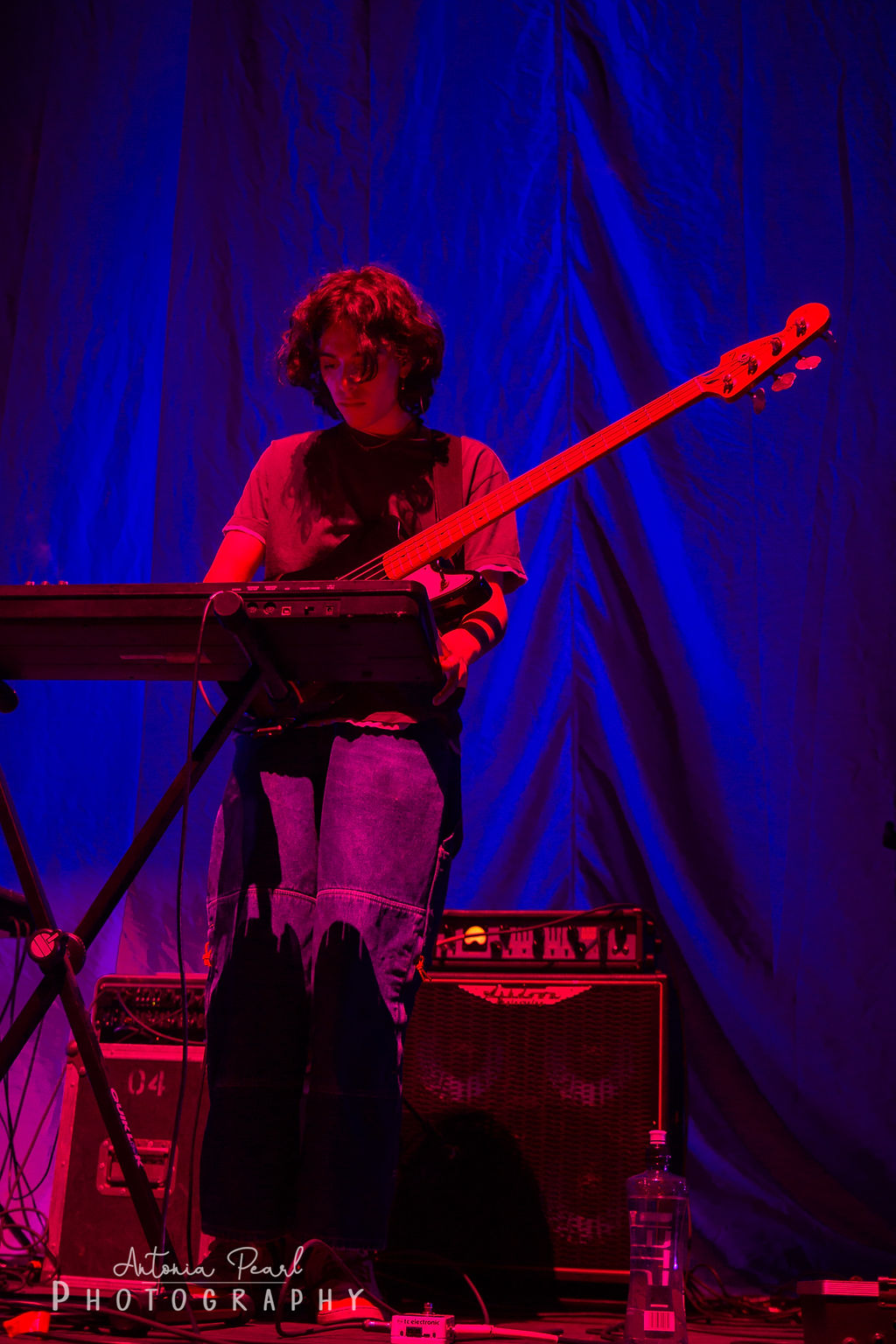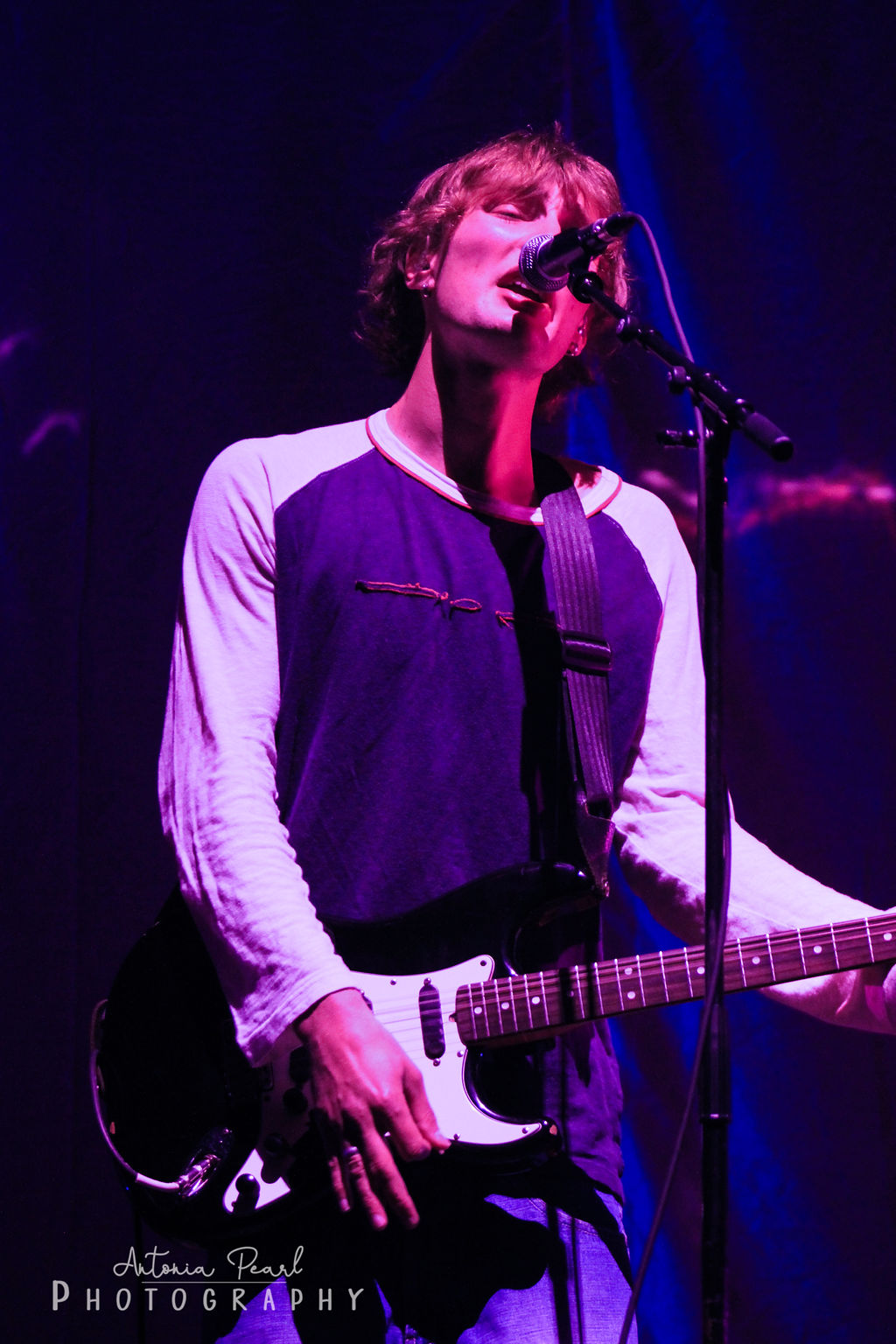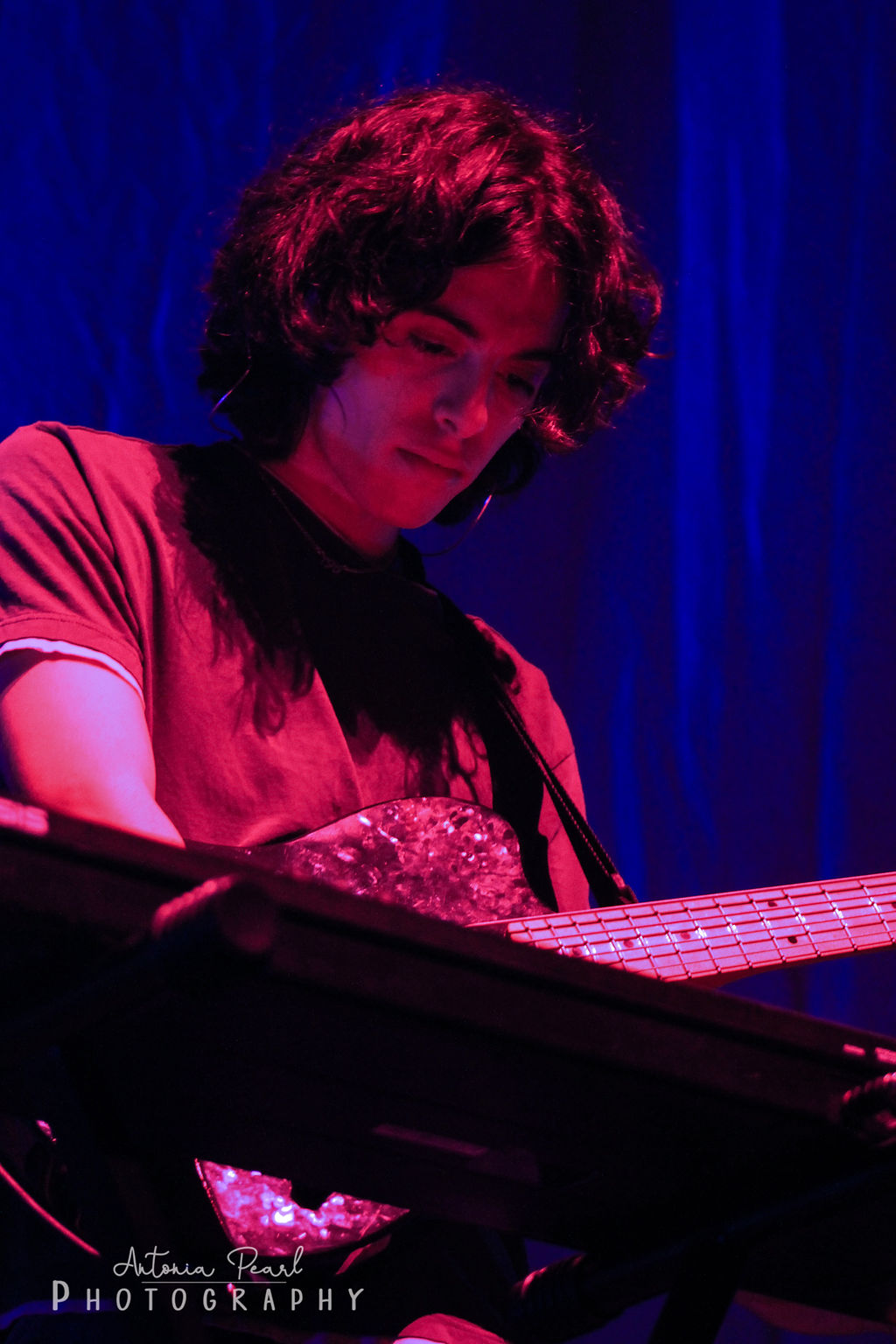 MUROKI took the stage next and the crowd was well and truly in by this point. Muroki has been opening the shows on the whole tour and was recently announced as the first signing to BENEE's new label OLIVE! I hadn't heard of Muroki before these shows but it didn't take long to see why he was her first signing and also opening the shows.
Though it makes sense to have the same label mates on the show, Muroki definitely was made for the stage. He had a good stage presence and gave a great performance. He also has quite an infectious energy the way he interacts with the crowd and performs while rocking out on the guitar. He is definitely someone to keep an eye on!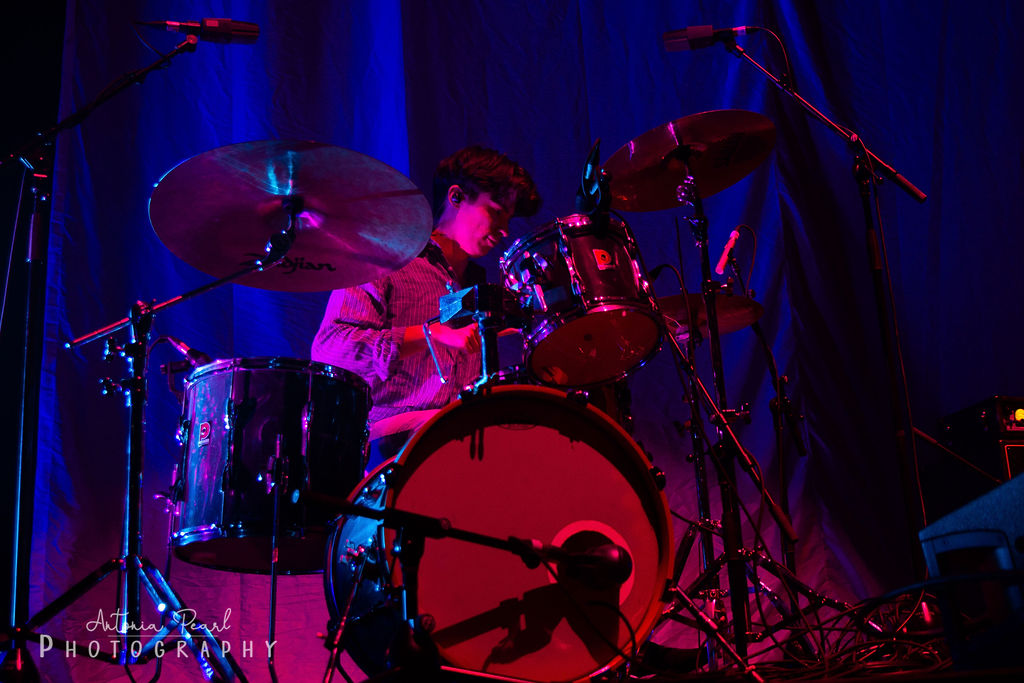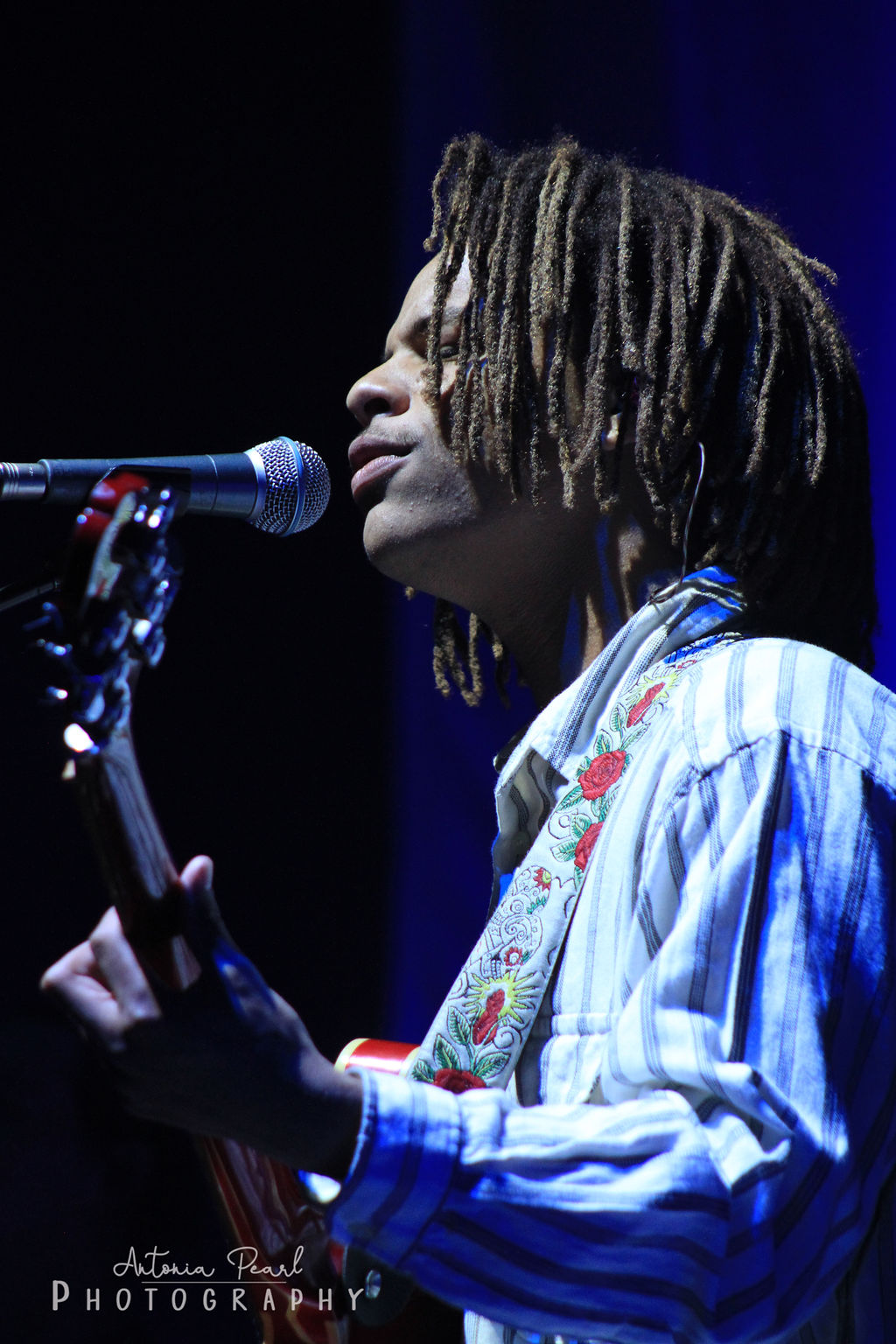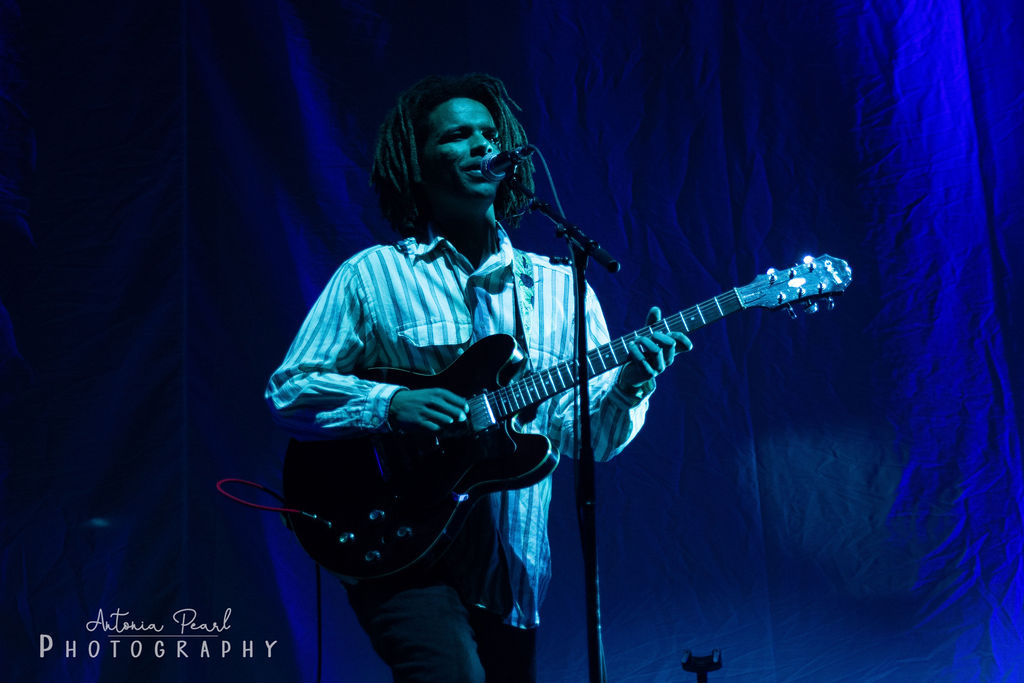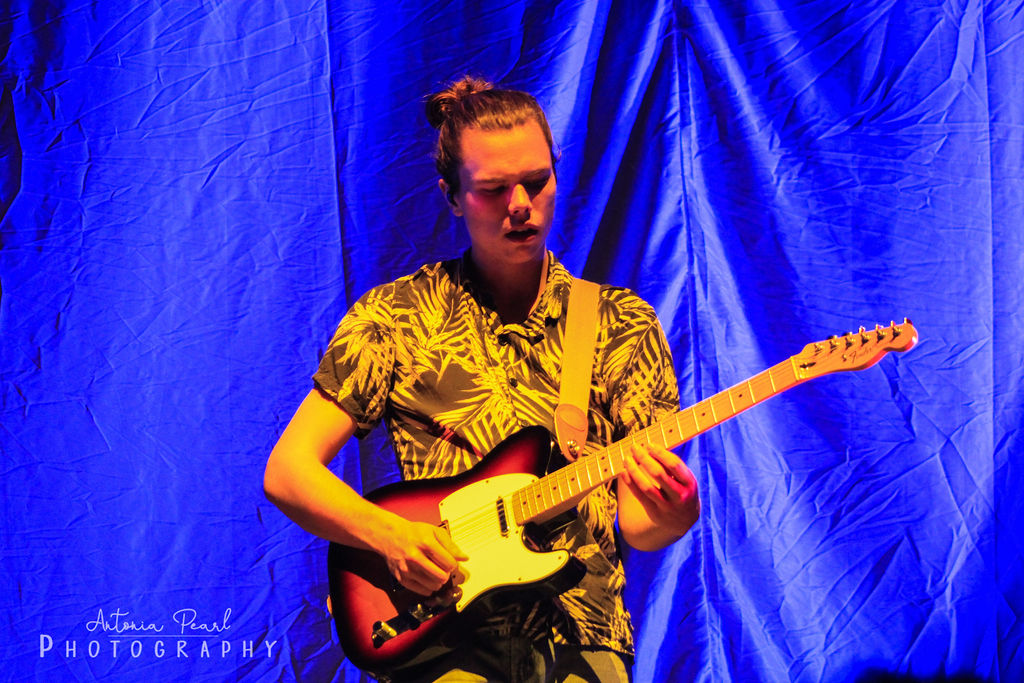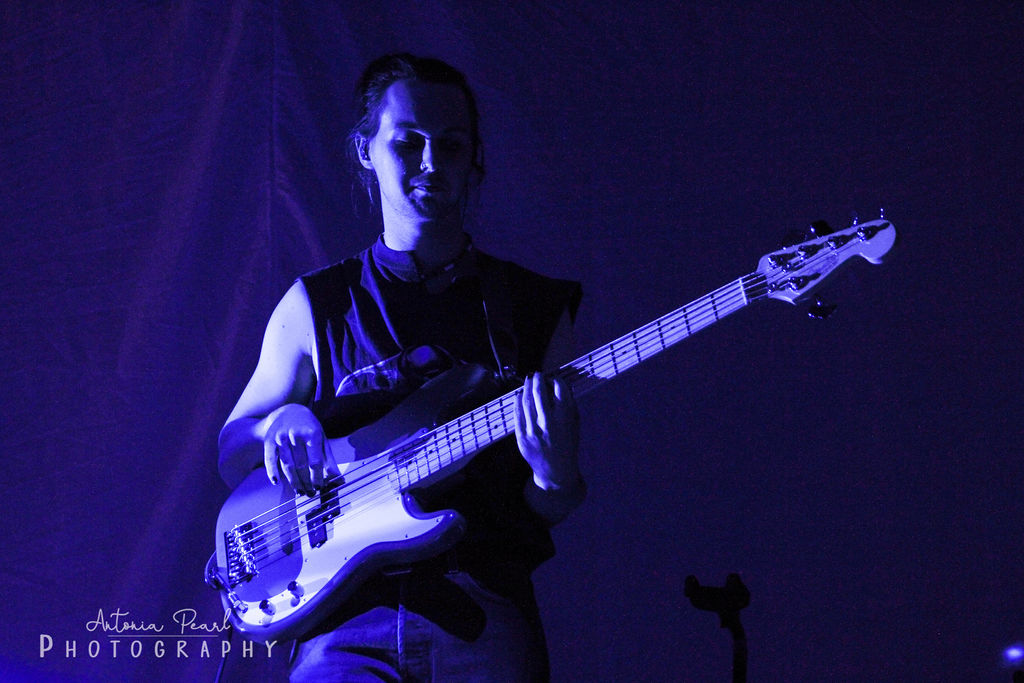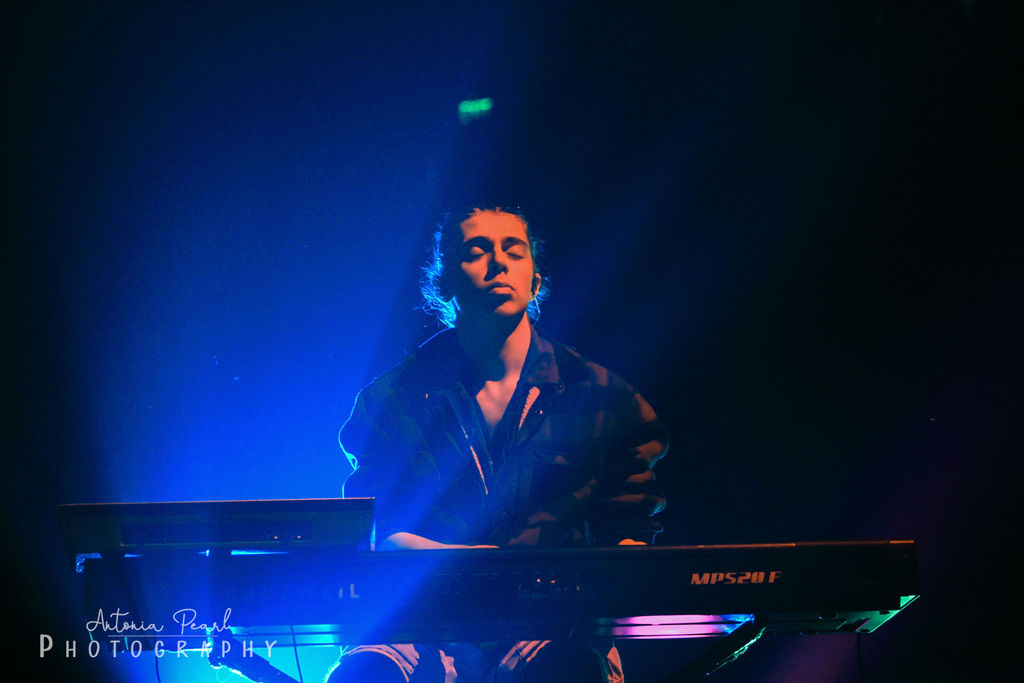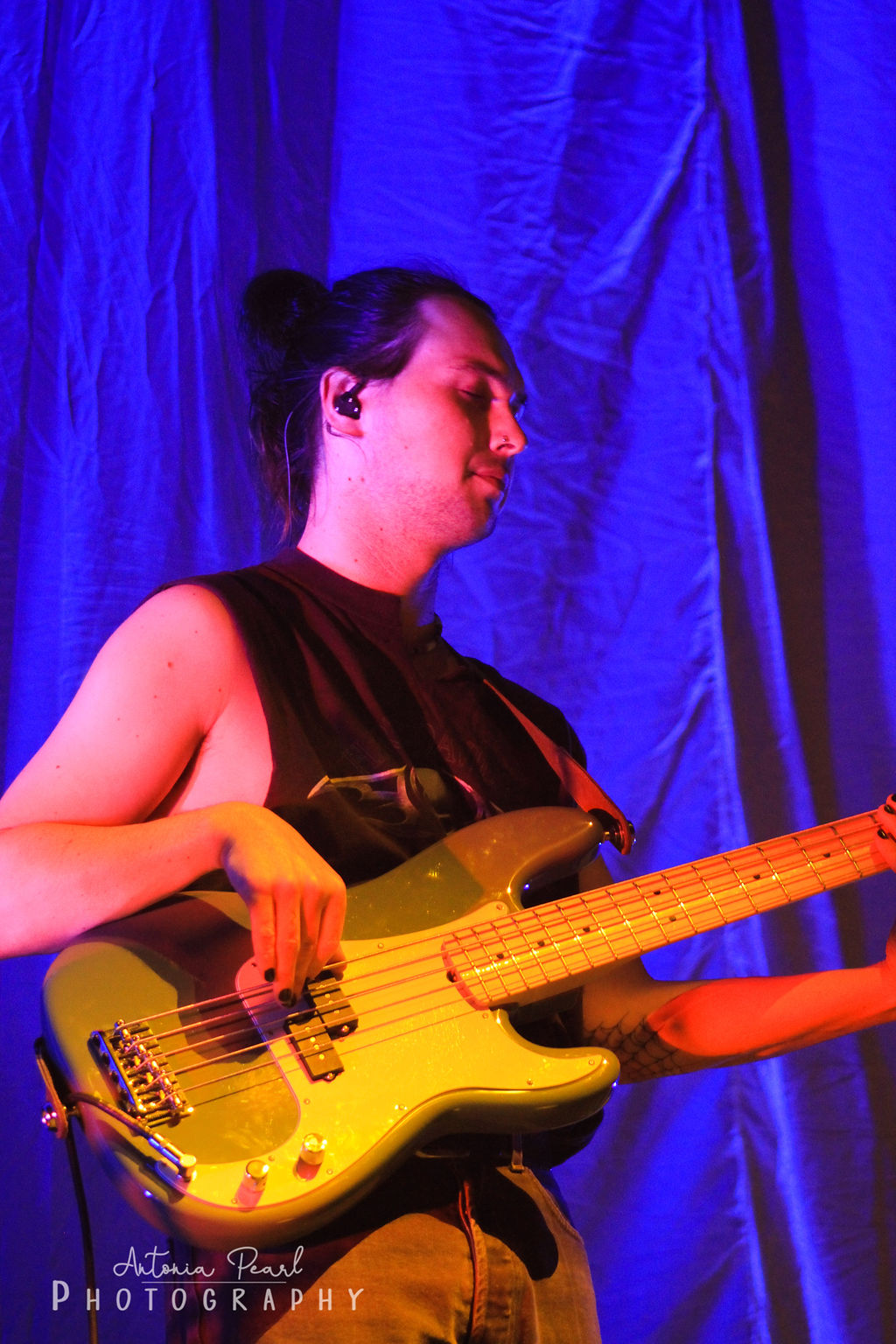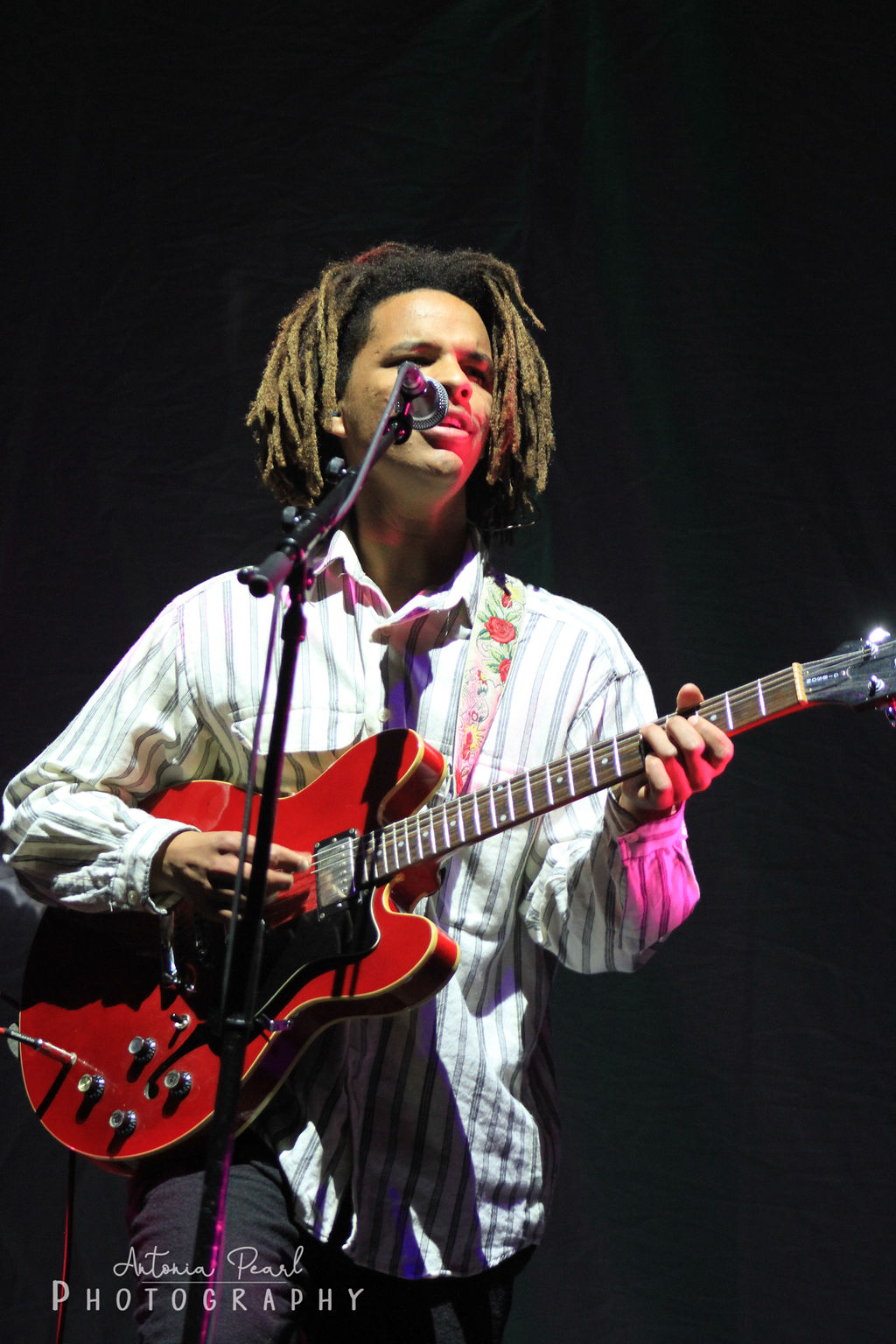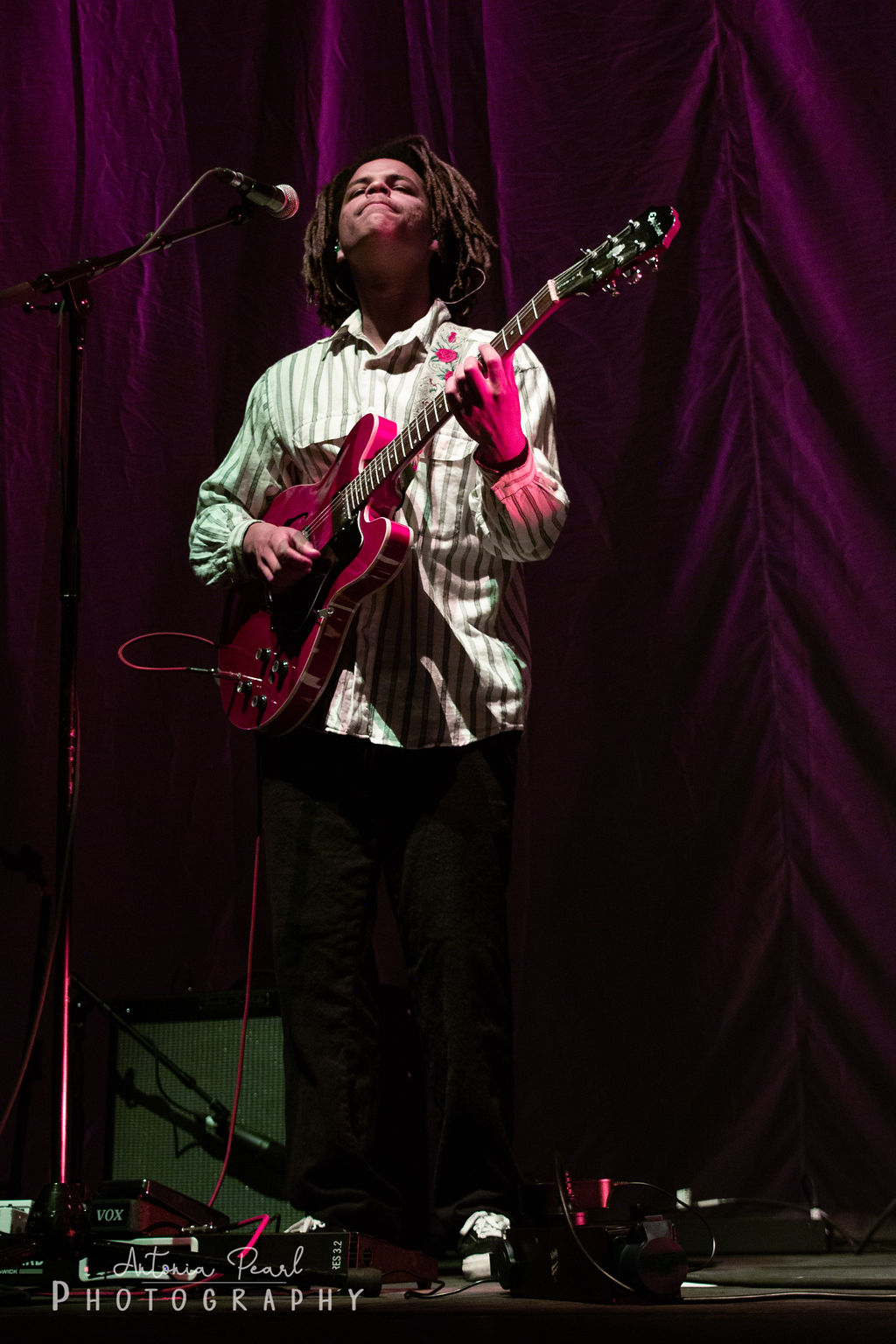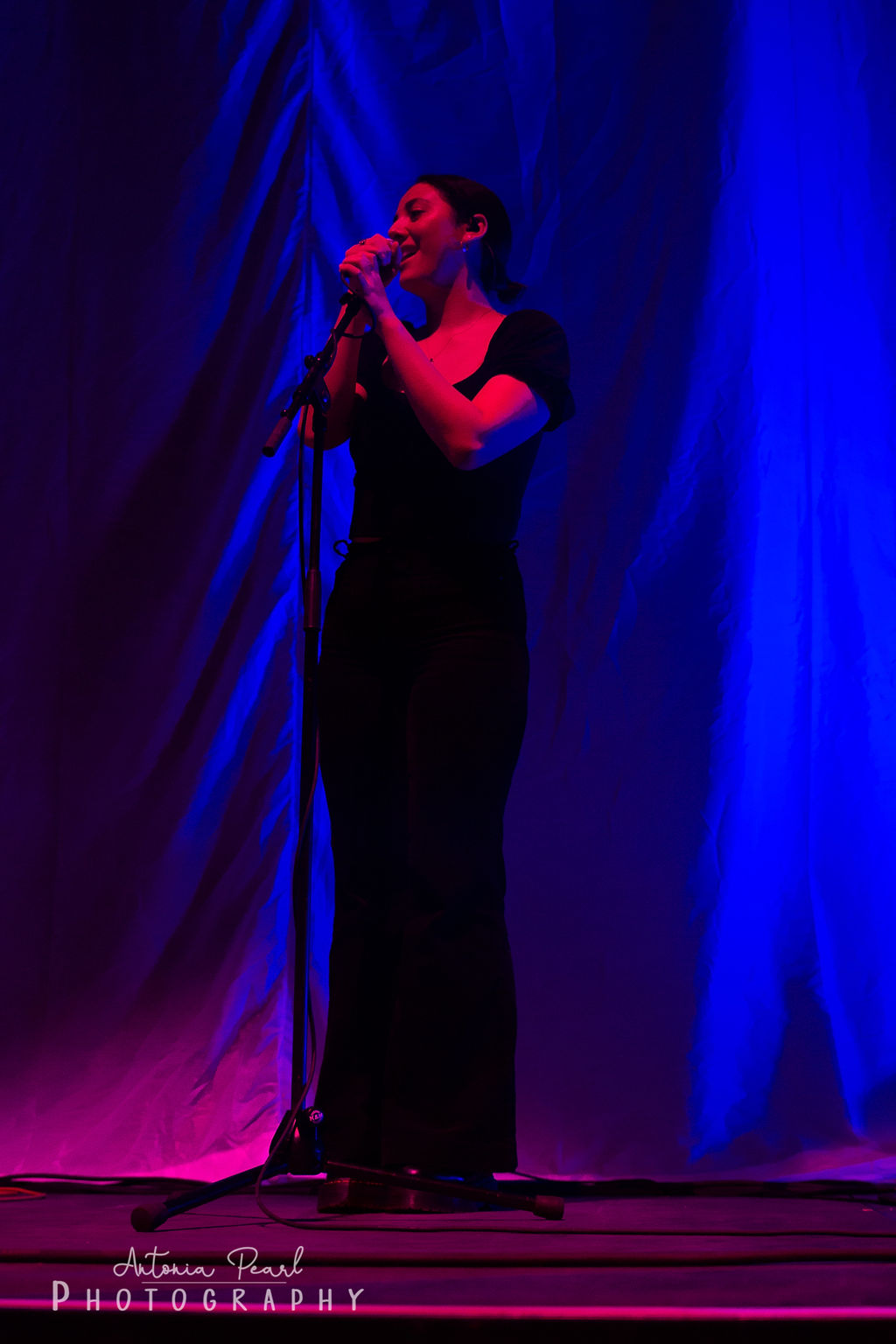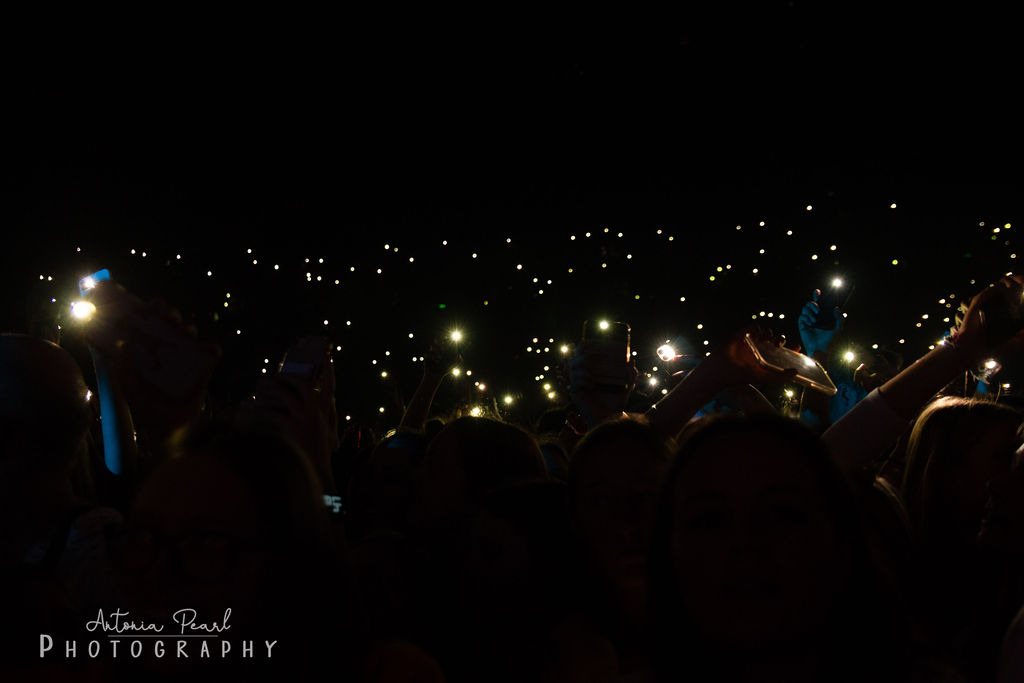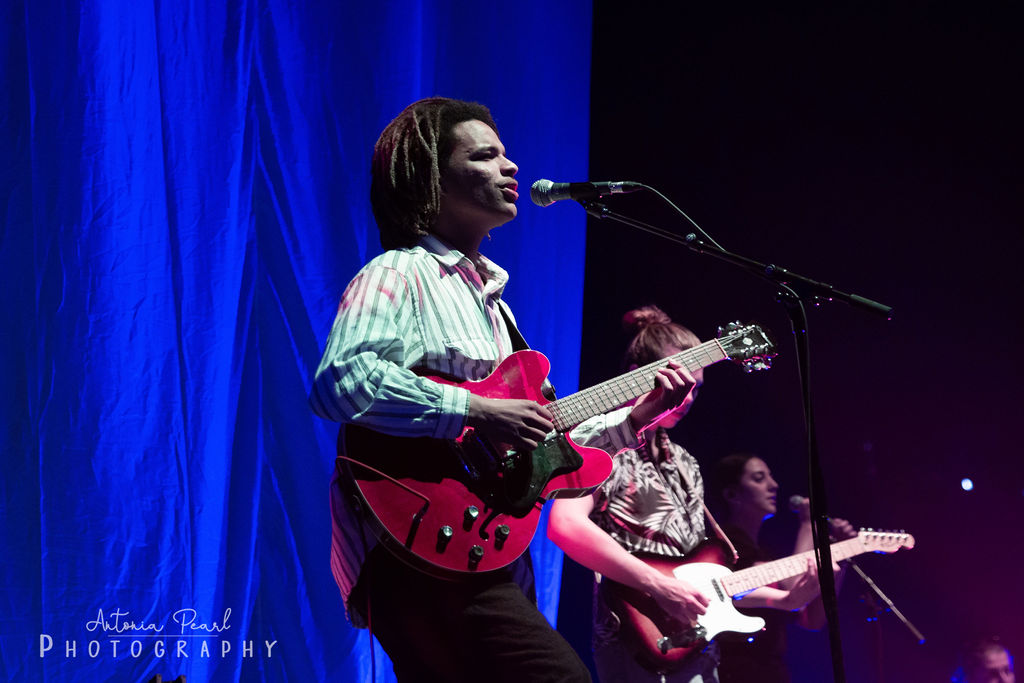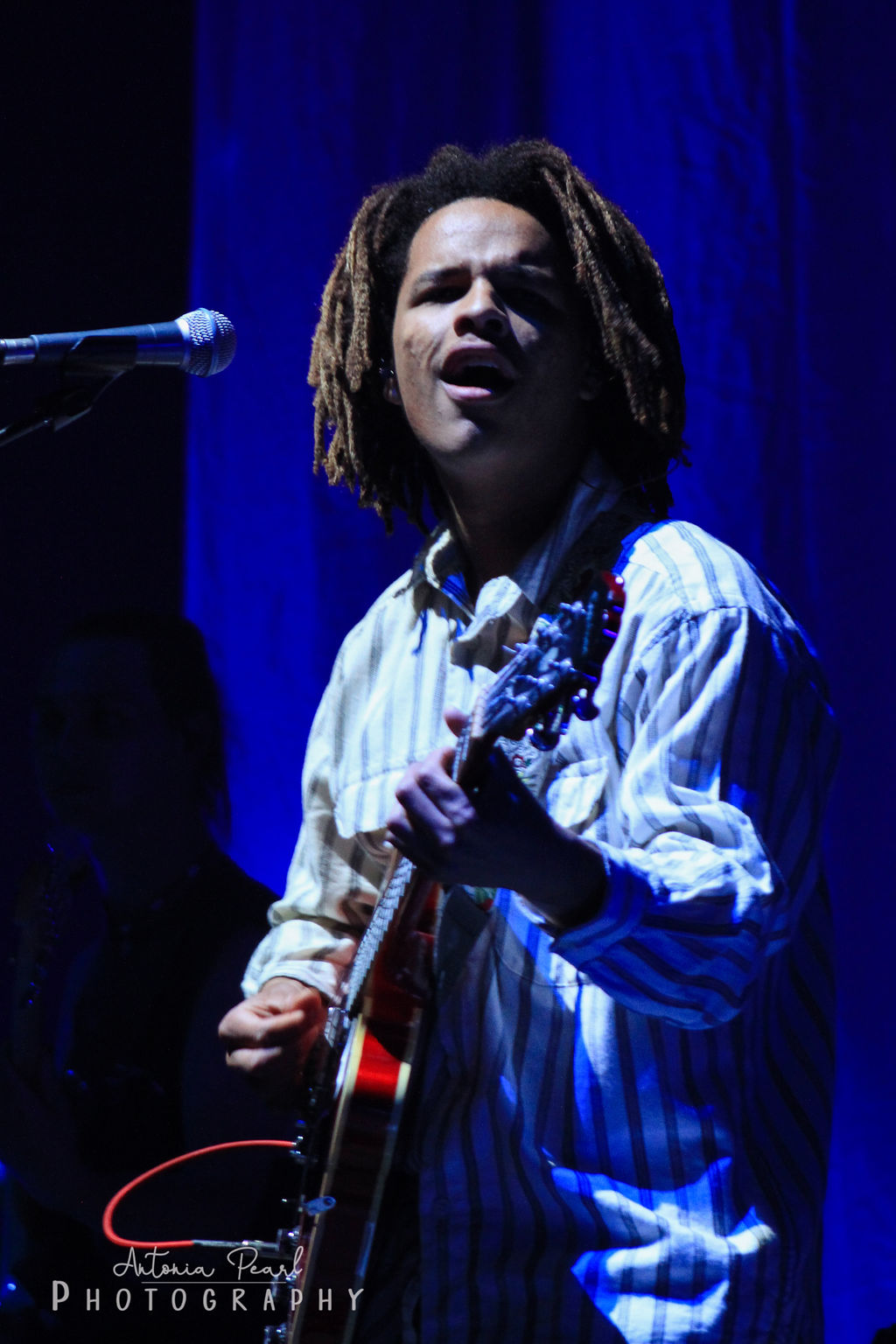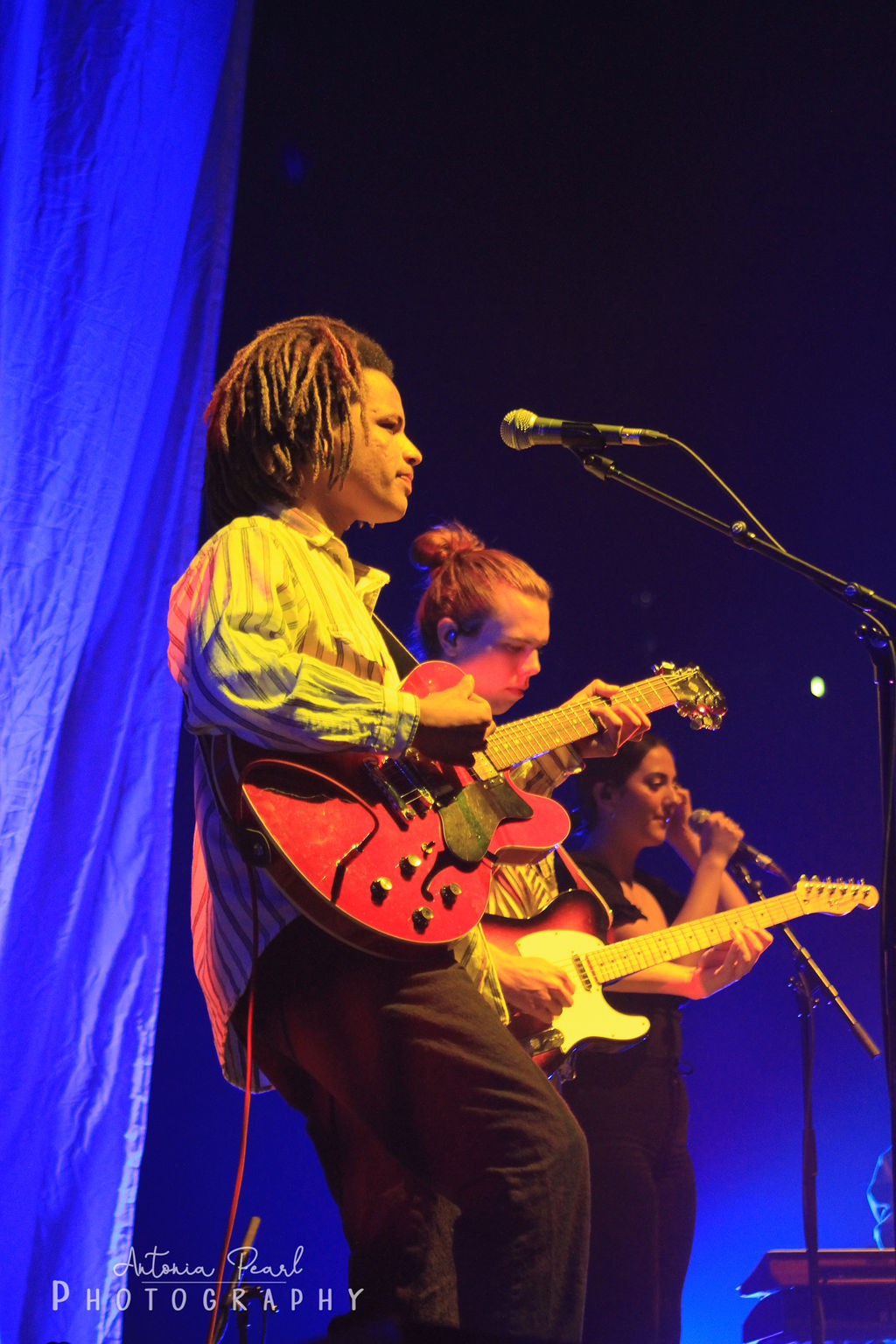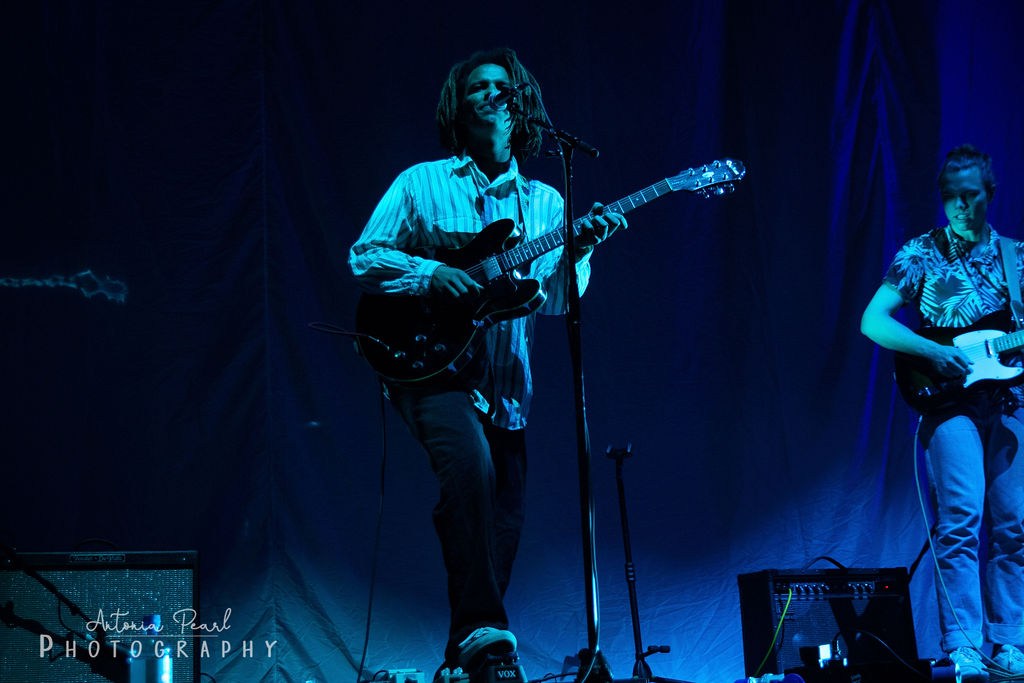 Now was I at a local show or an international show? Because the production BENEE had was insane!
Lighting designer Ben Dalgleish had really outdone himself with this and really created something that accompanied her performance so well. But with credits such as Post Malone, it's not surprising Ben was able to take this production to such an international standard. Also there's no doubt she's got a very strong show team behind her.

Now I love a good kabuki drop personally – A kabuki drop is when there's a large curtain that drops to reveal the stage and artist. That is how BENEE's show started. You first saw a silhouetted BENEE with wings and then when the curtain dropped she emerged with her band, a large backscreen, a couple of trees that adorned the stage and all surrounded by colourful lighting. It was epic!

The visuals that played out on the screen behind her were a range of different animations, music videos and live footage. It really complimented and mixed into each track really well! One thing I love about BENEE is I find her quite random but in a funny way. She would stop occasionally between tracks to say hi and acknowledge people in the crowd, but it really was like she was just having casual chats with mates. There was even a couple of times where she just randomly screamed. I don't know if she wanted the crowd to join in or just felt like screaming in weird tones. But it was great nonetheless.

With the crowd being so young I wasn't sure how loud they would be or if they would get into it as much, but they did. The crowd sang so loudly! You could also see they really appreciated the costume changes she had.

With only recently announcing the title of her new album 'HEY U X' the crowd were treated to a few new tracks, including 'Sheesh' Ft. Grimes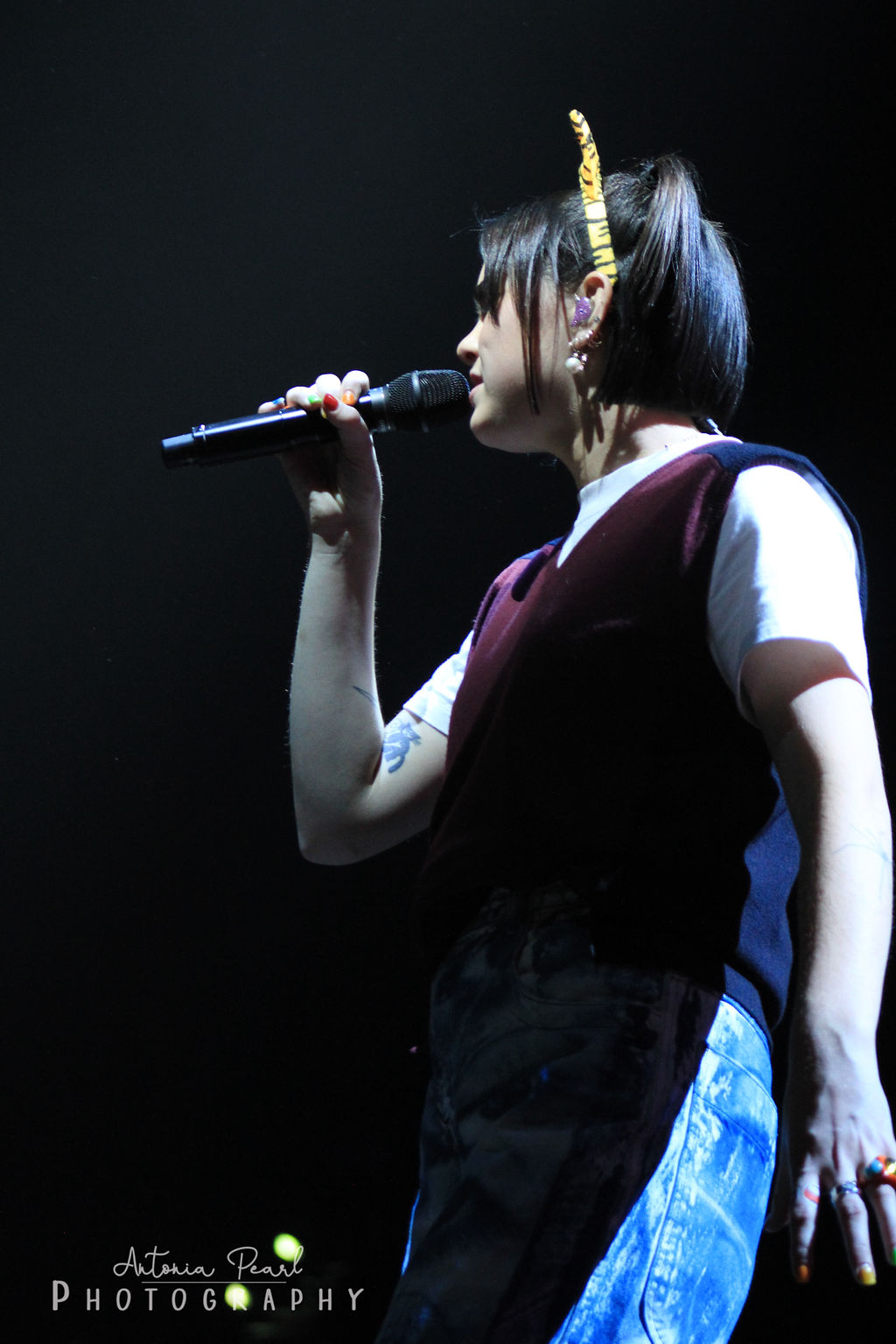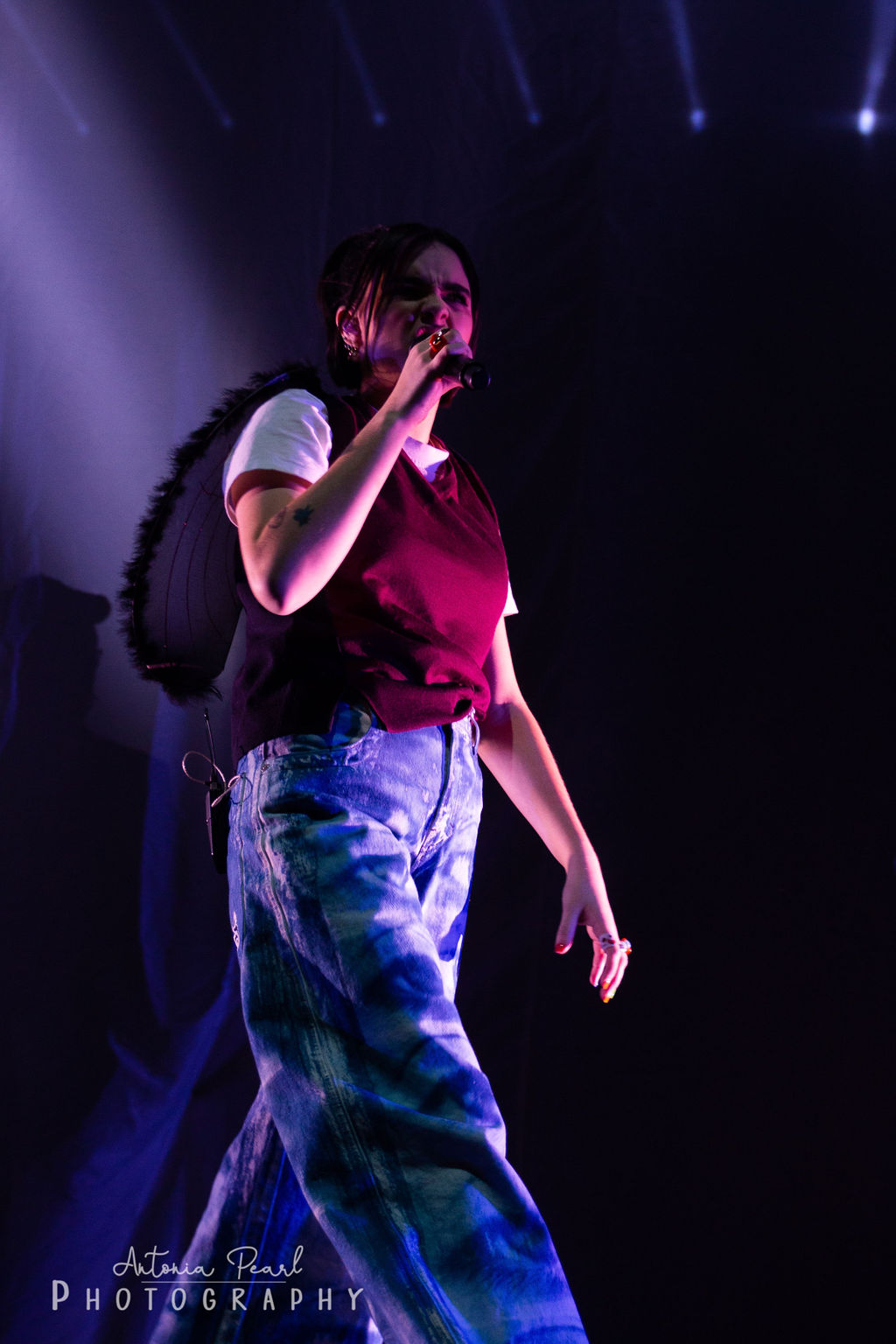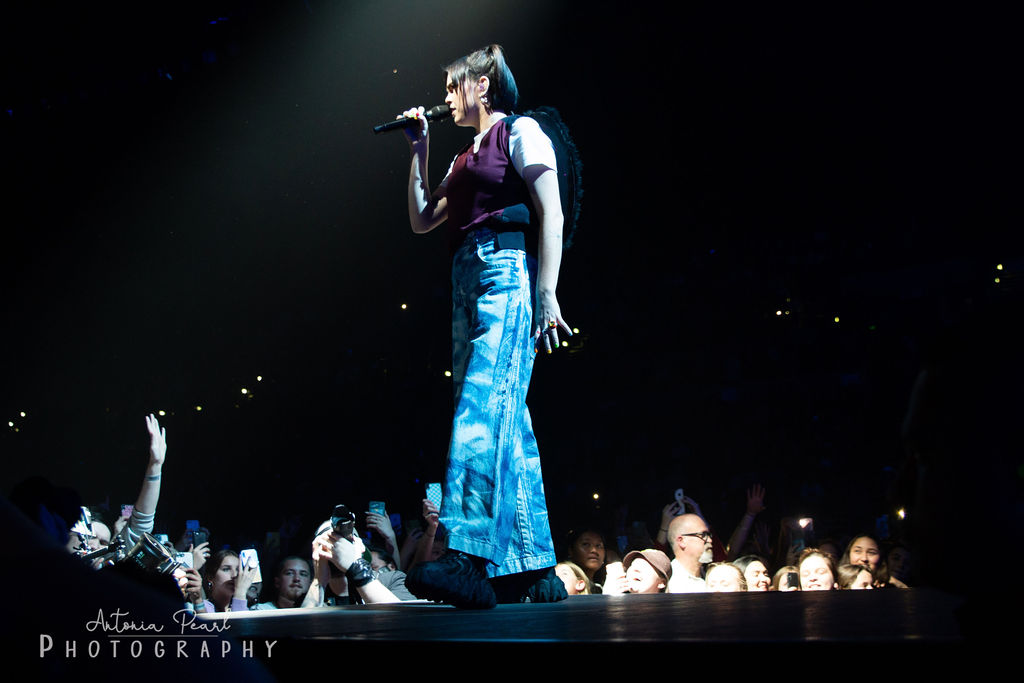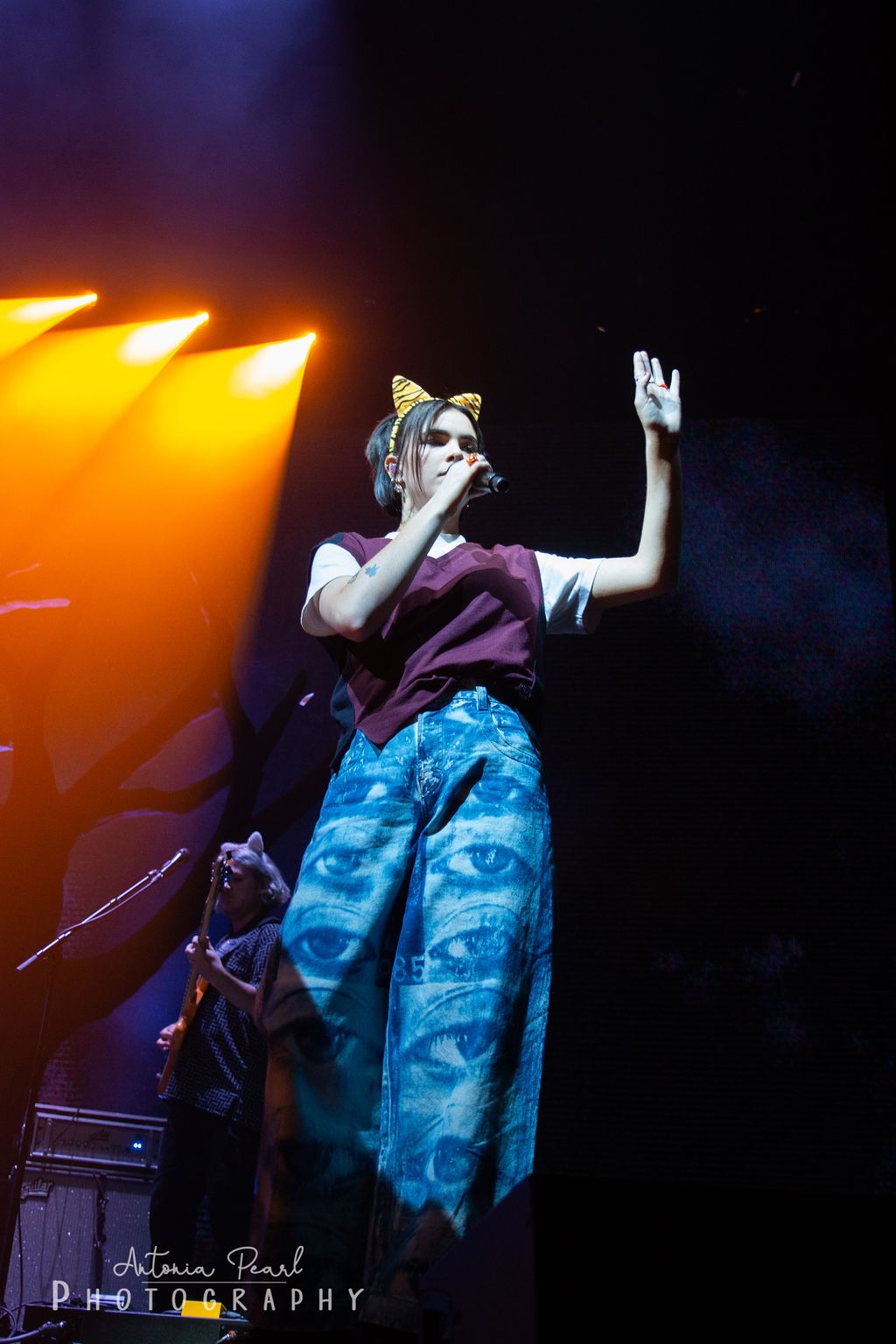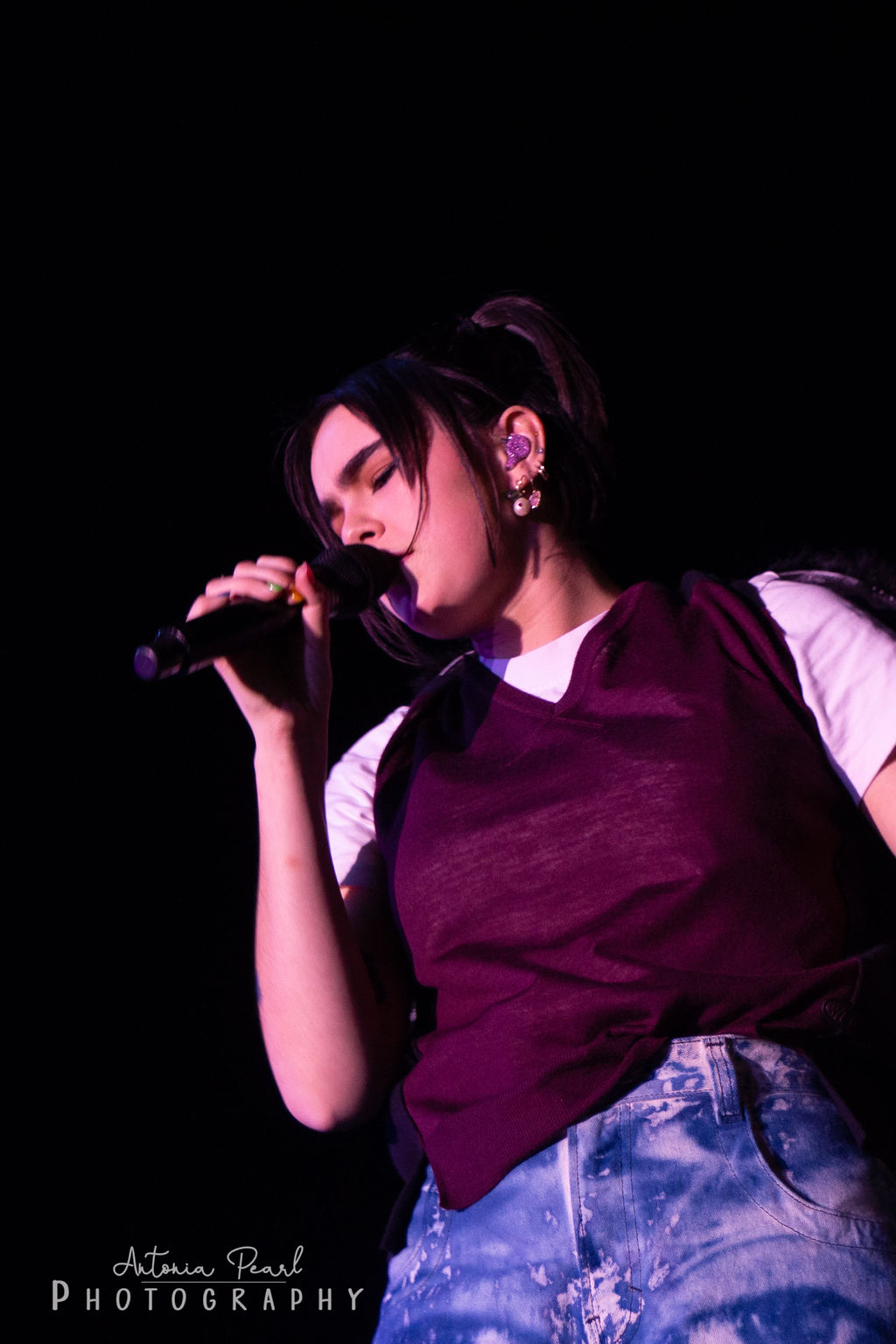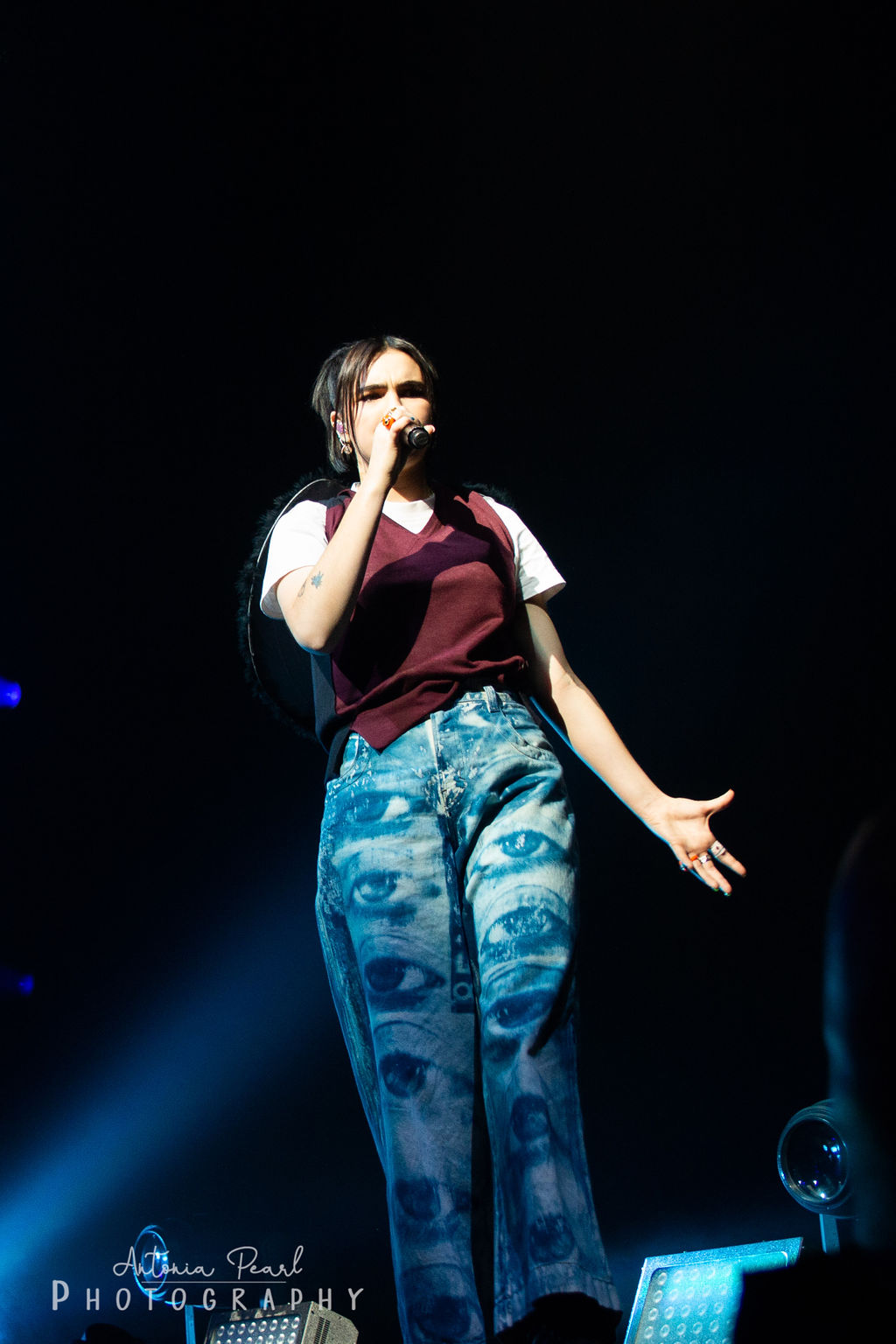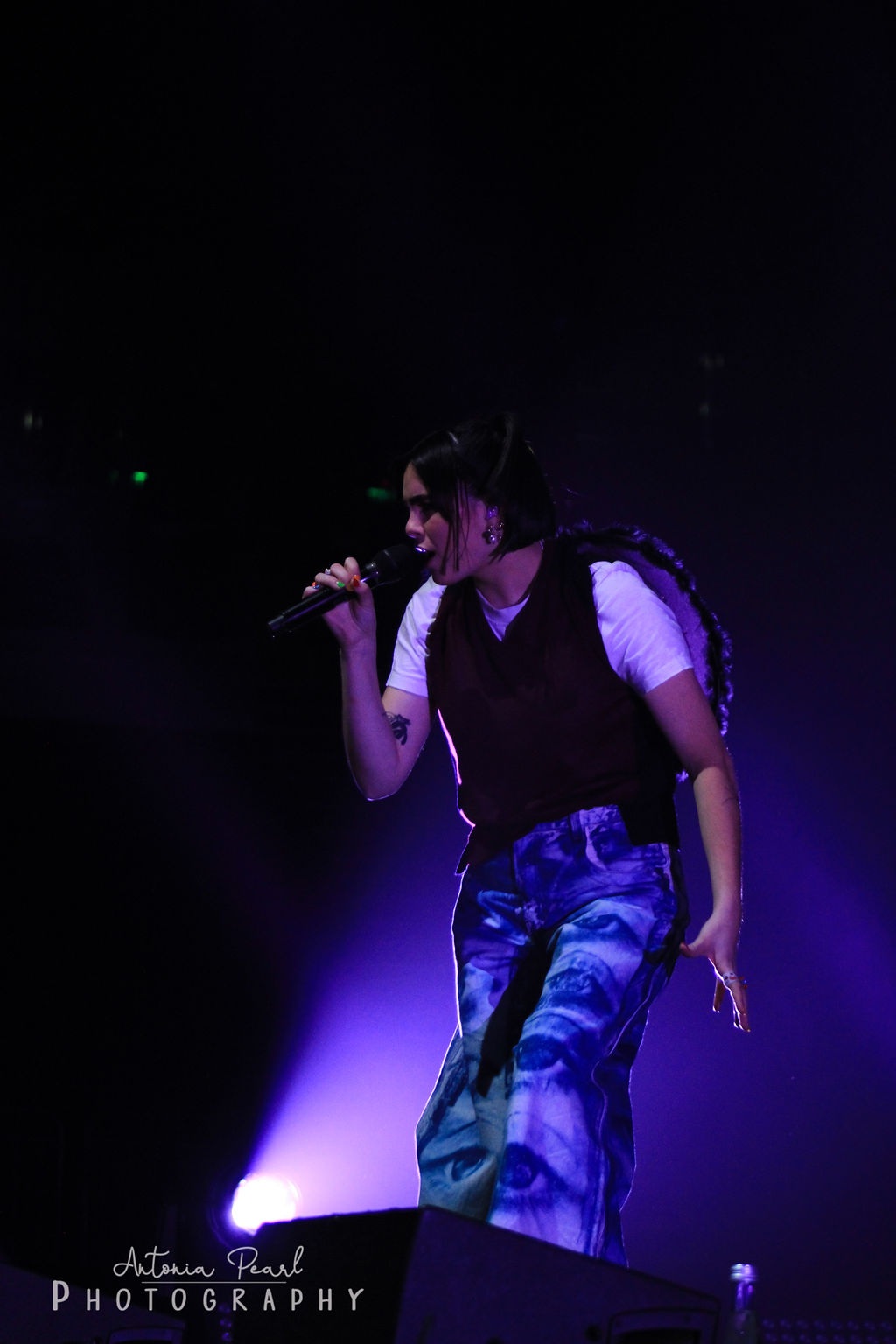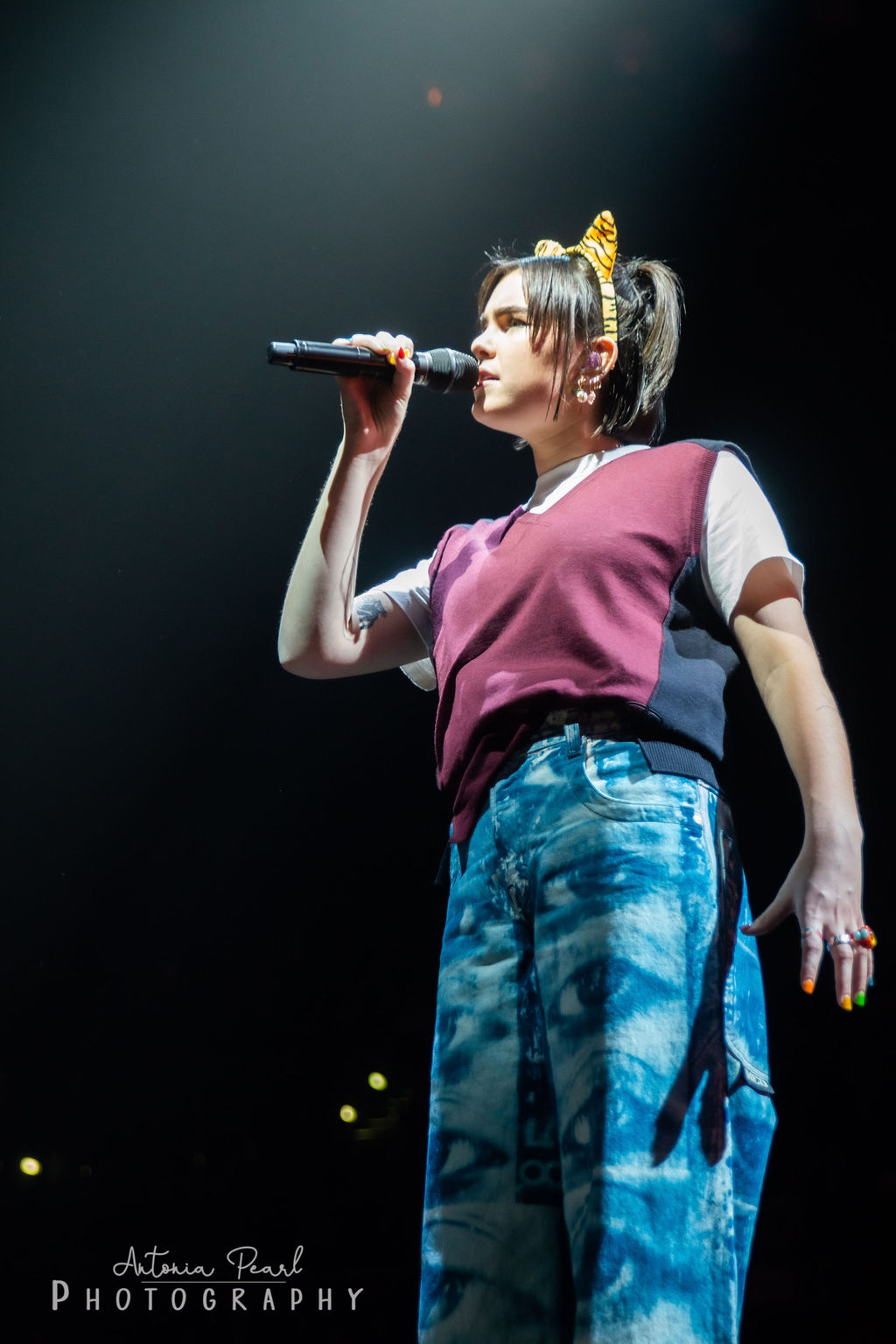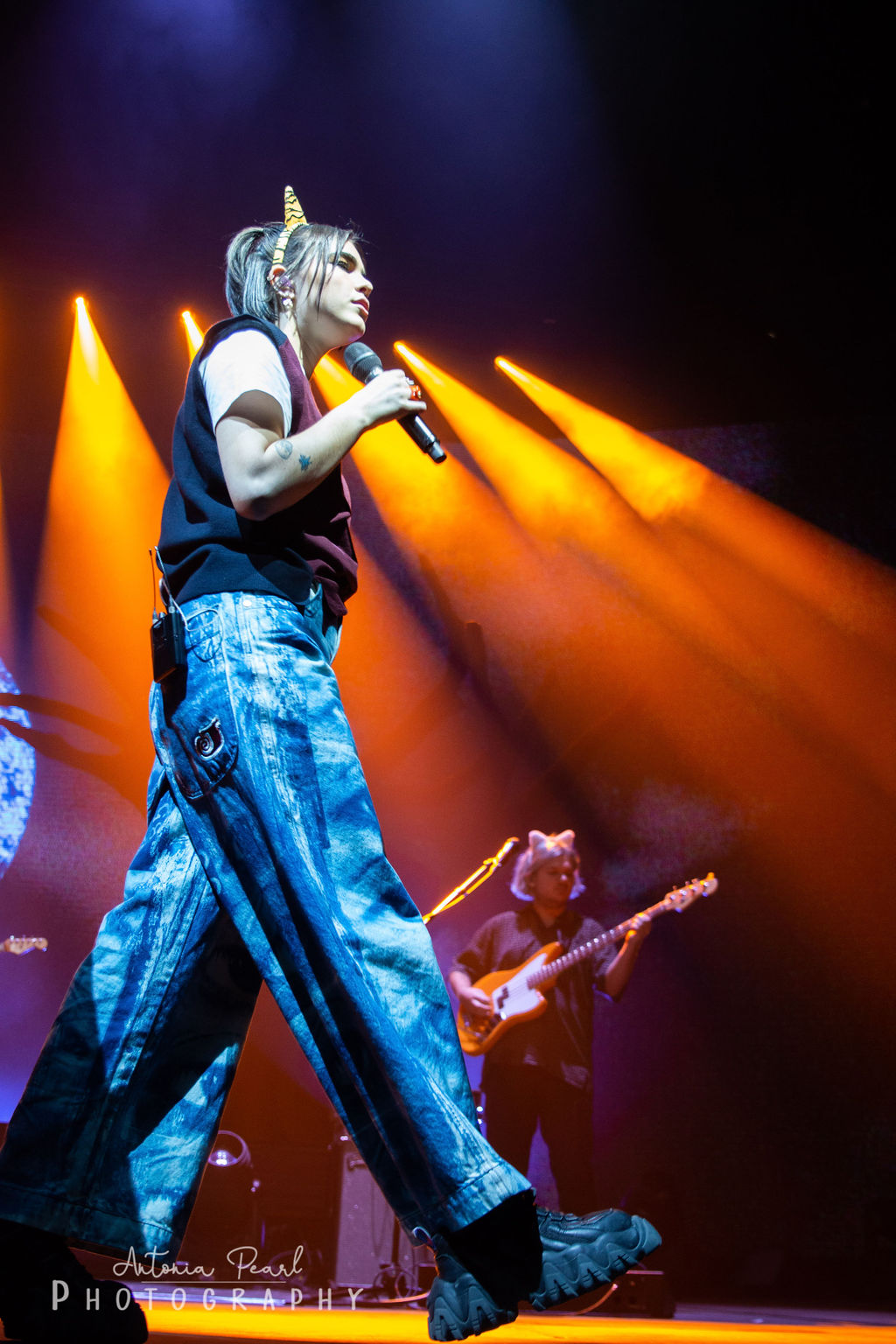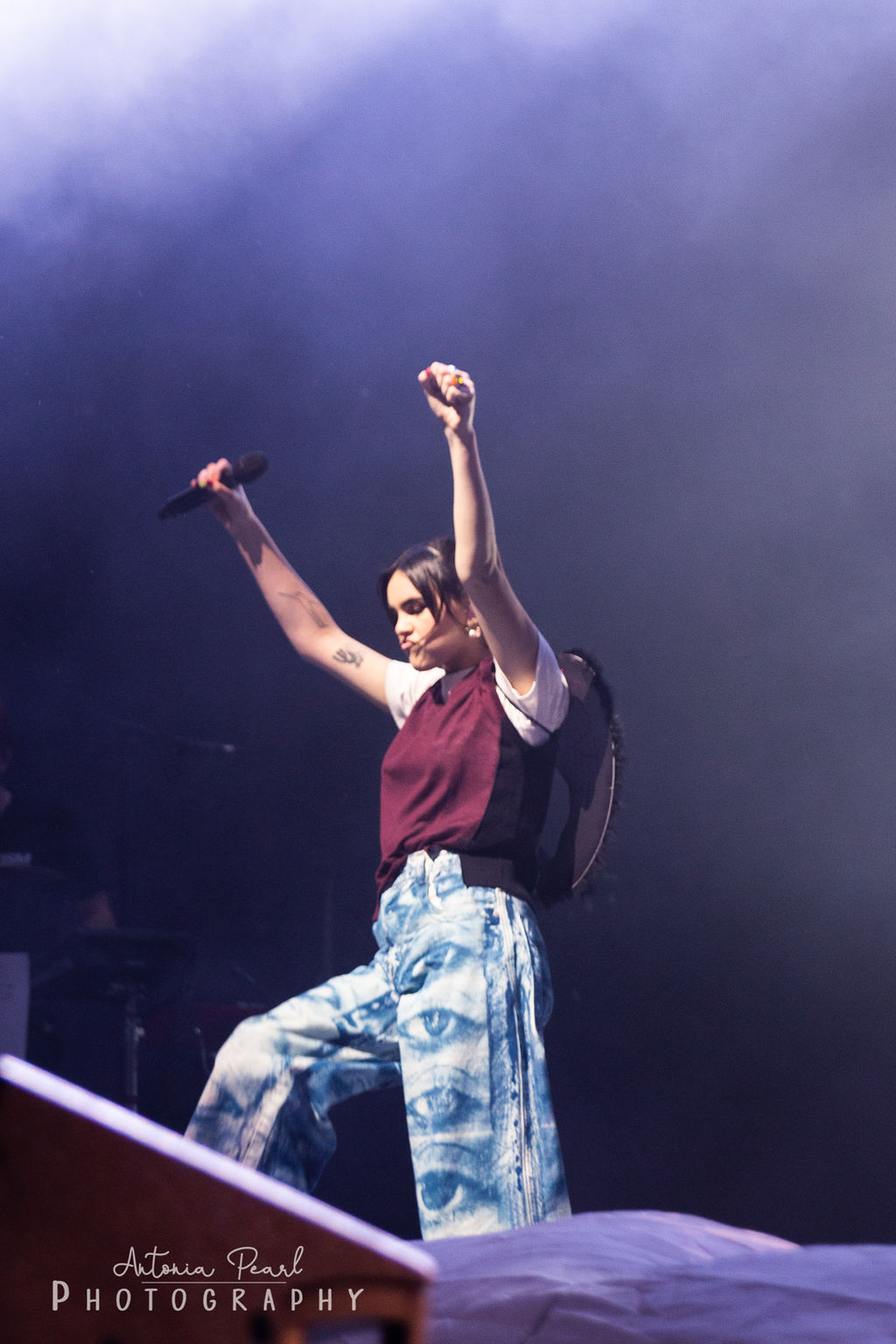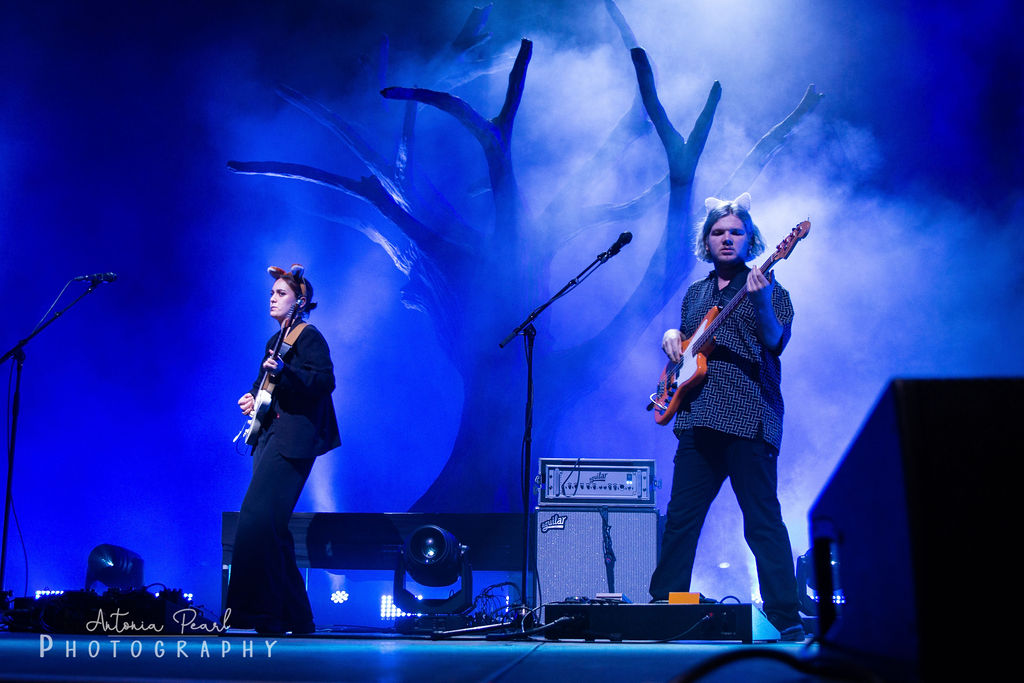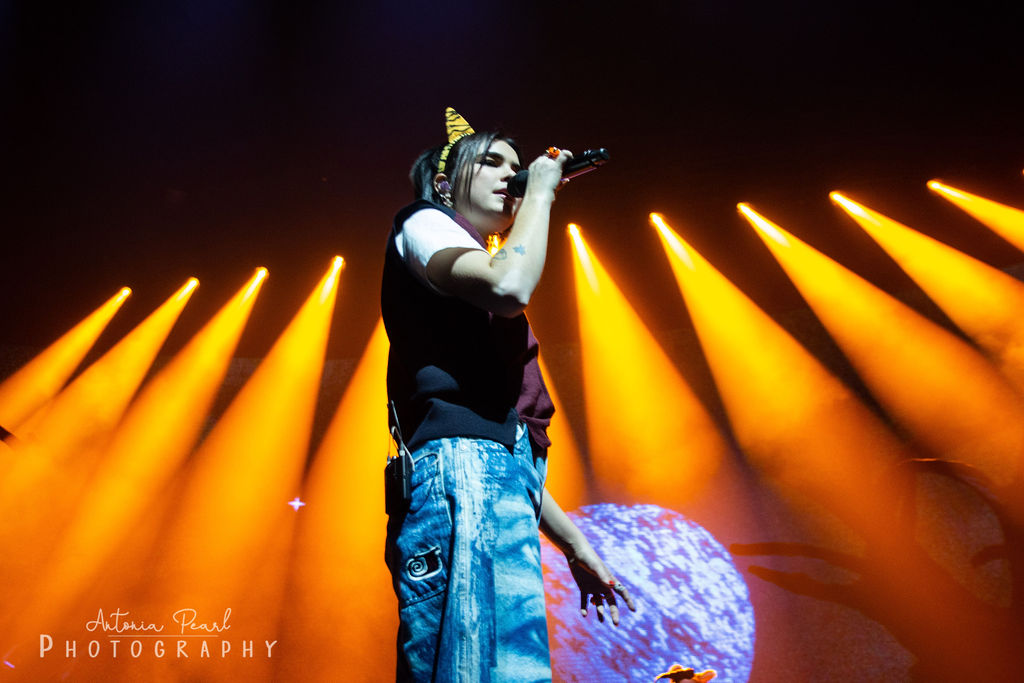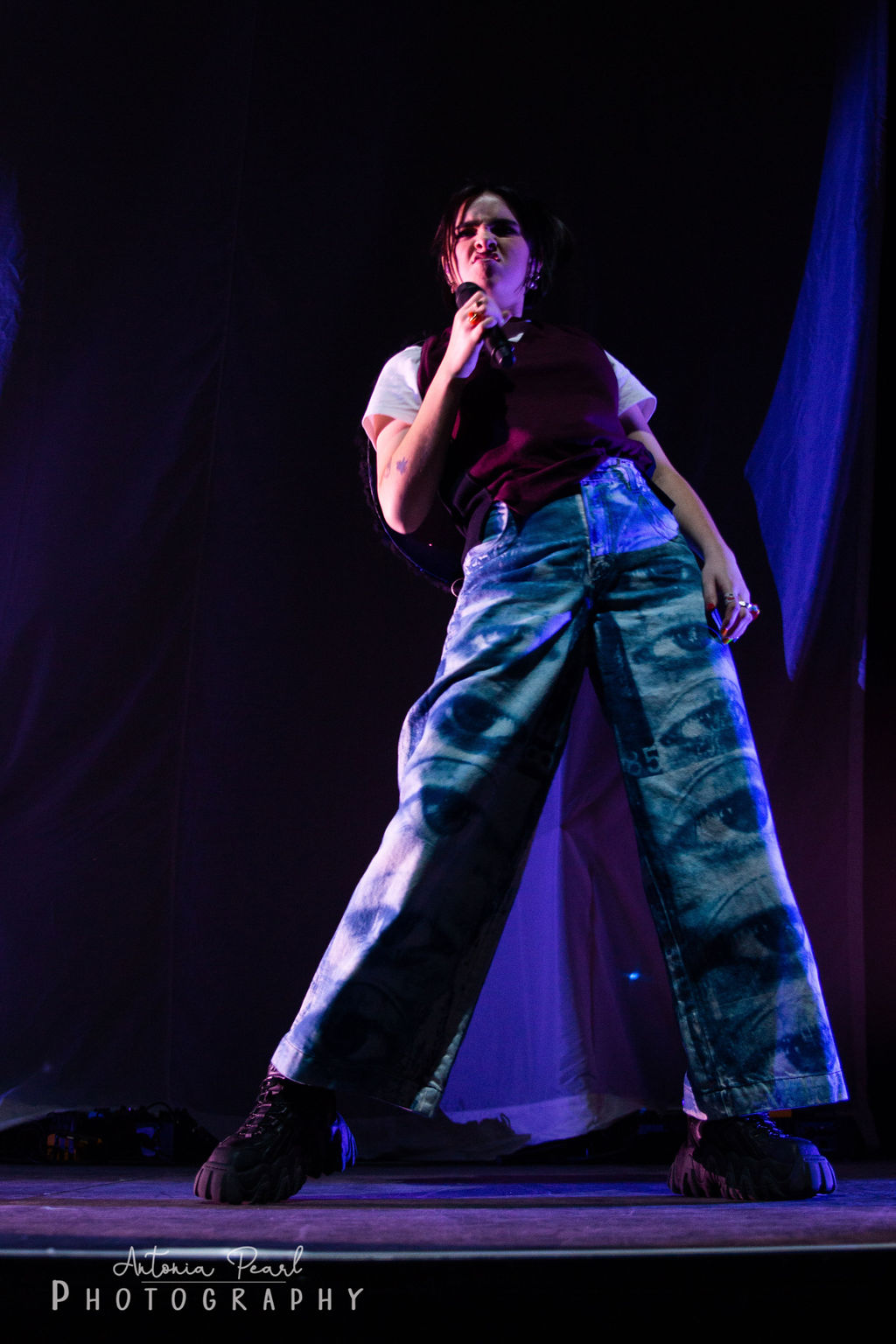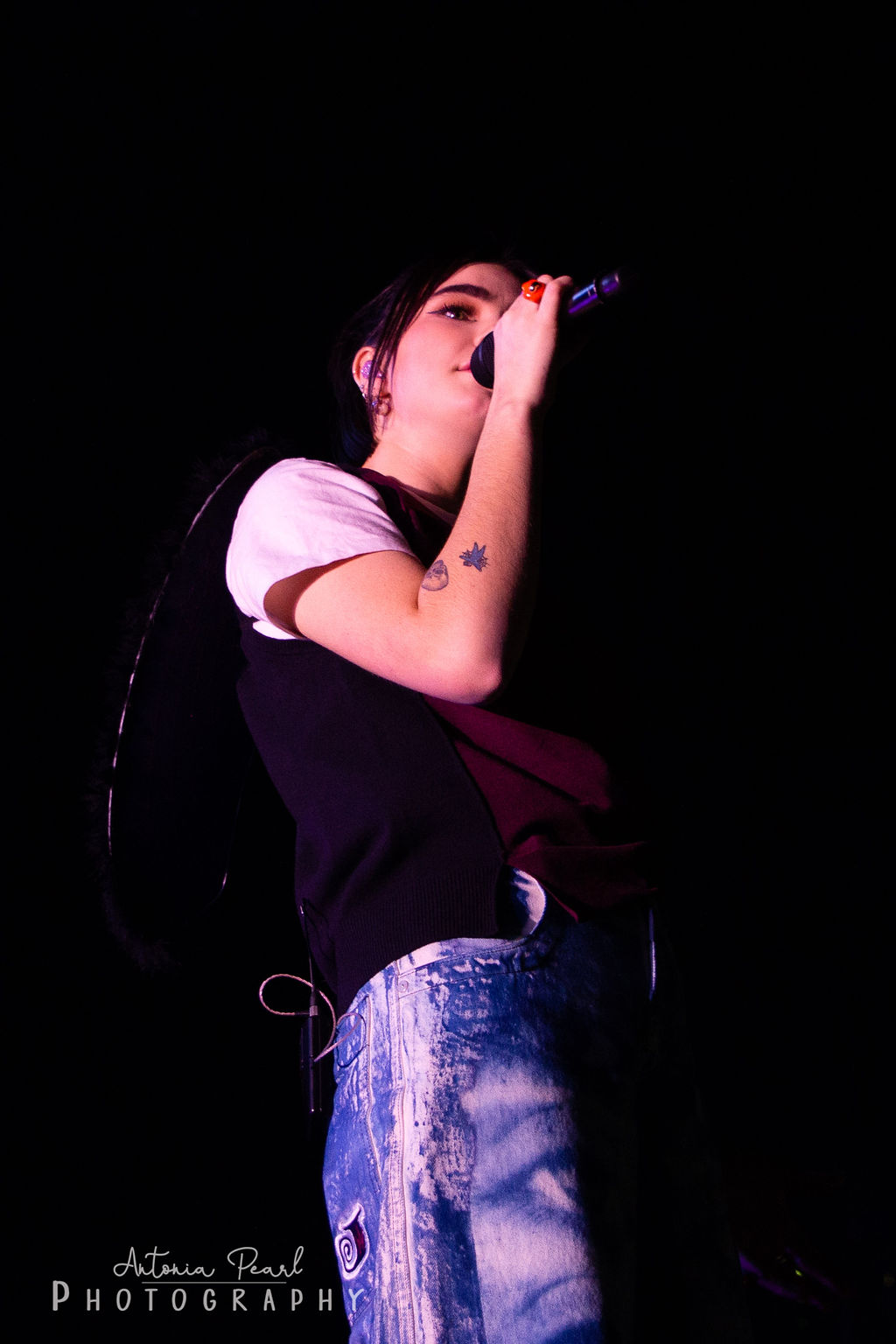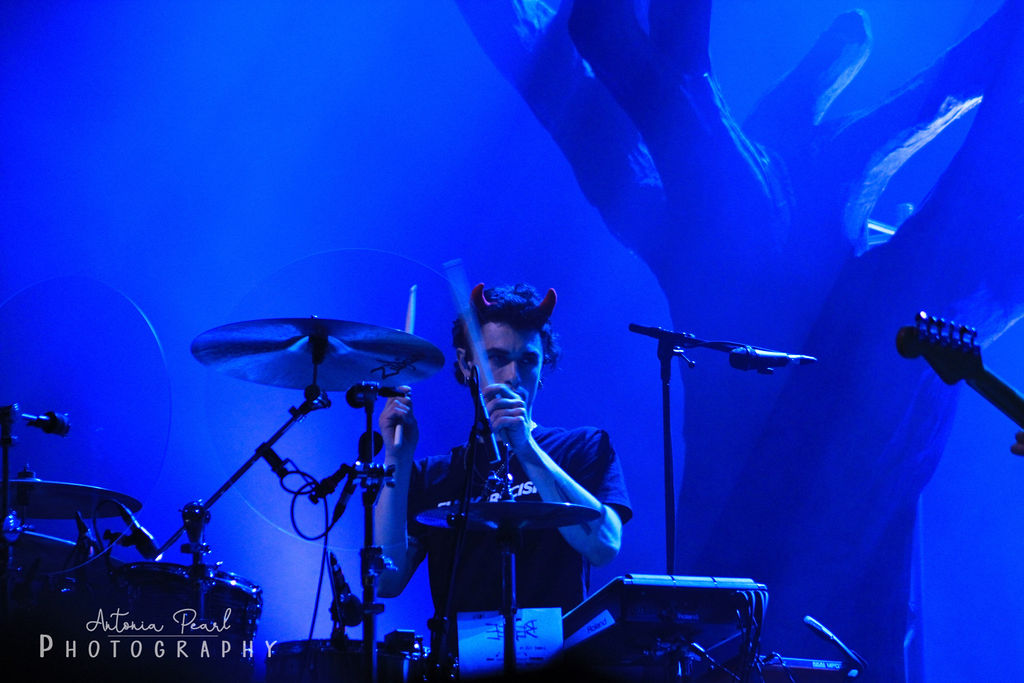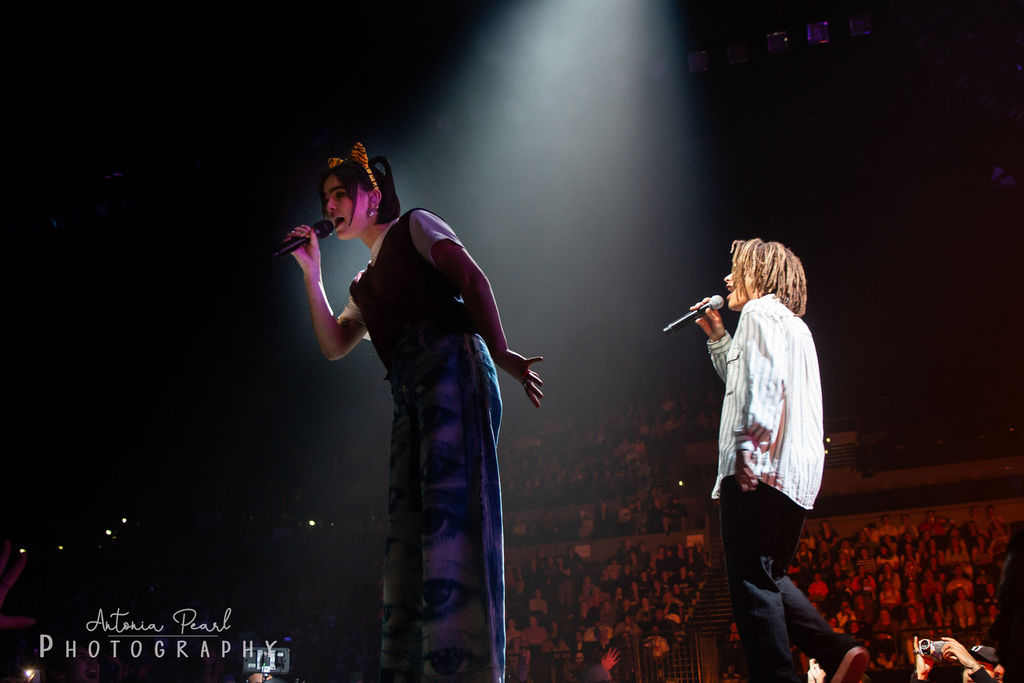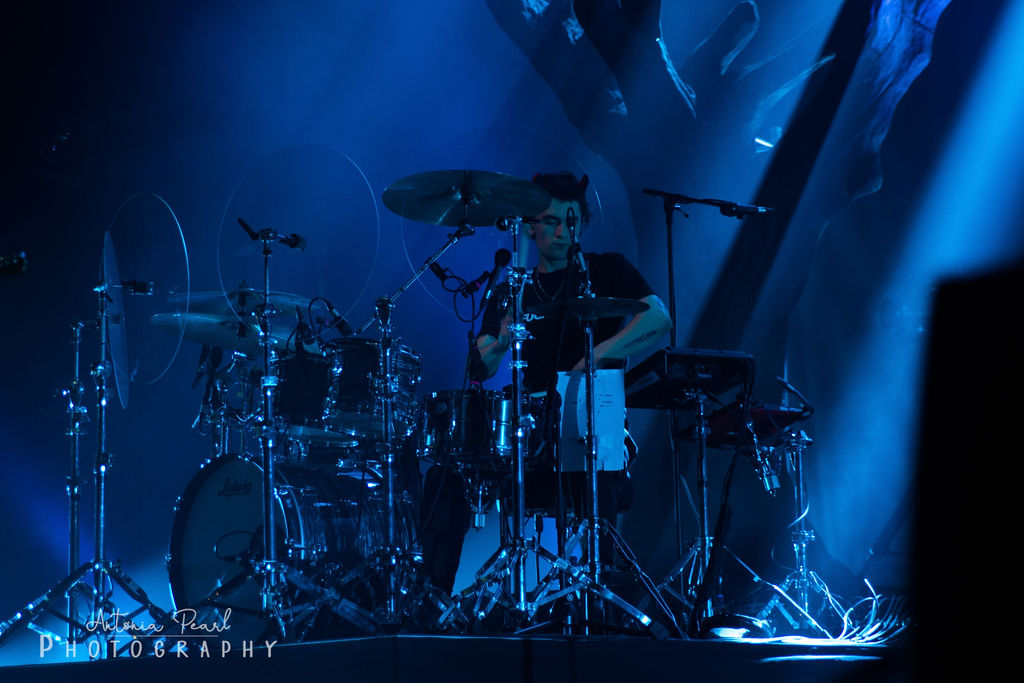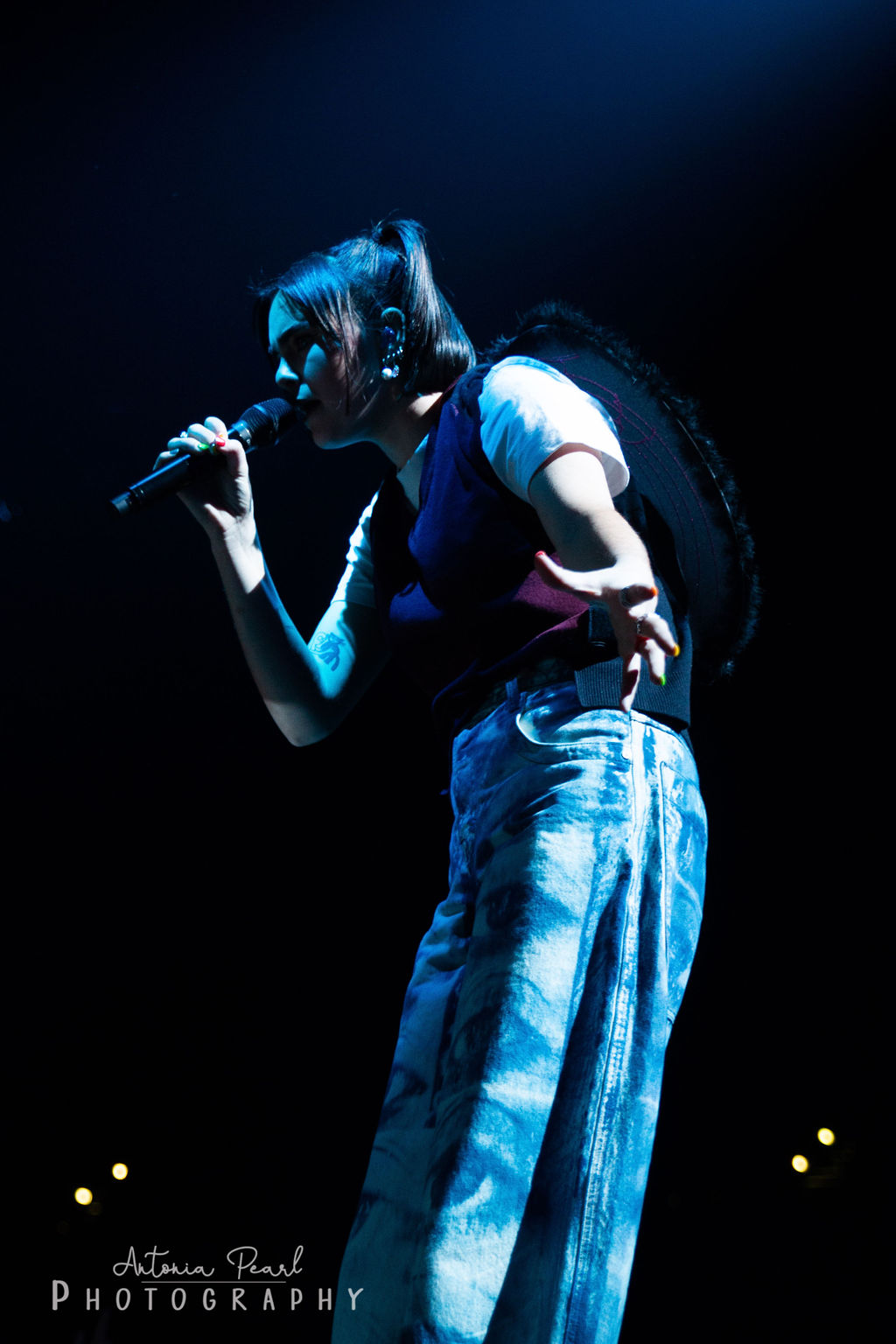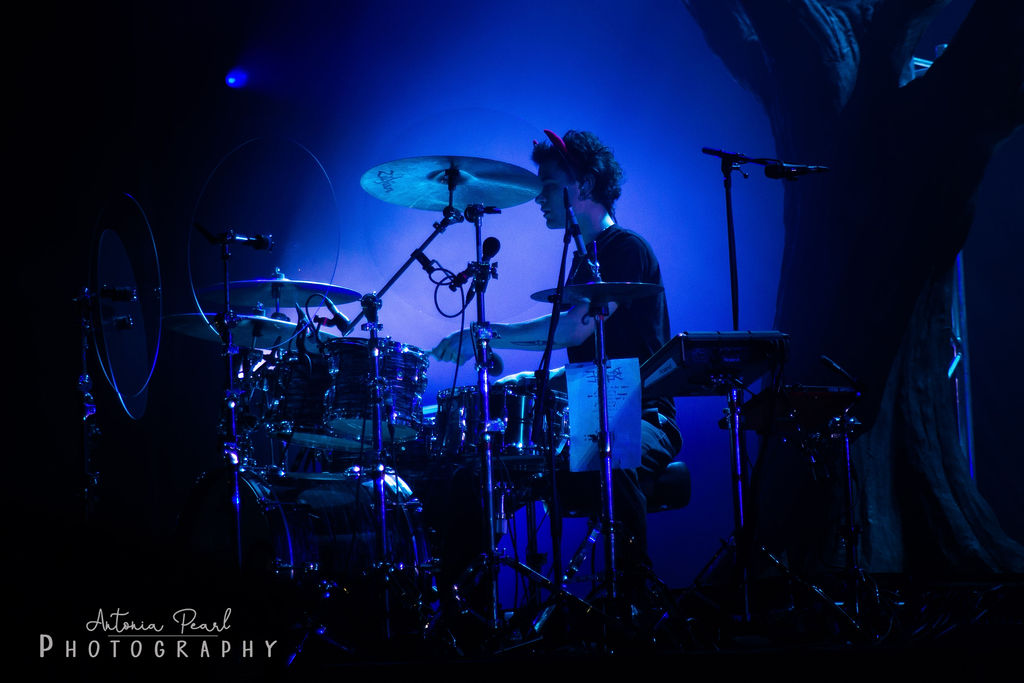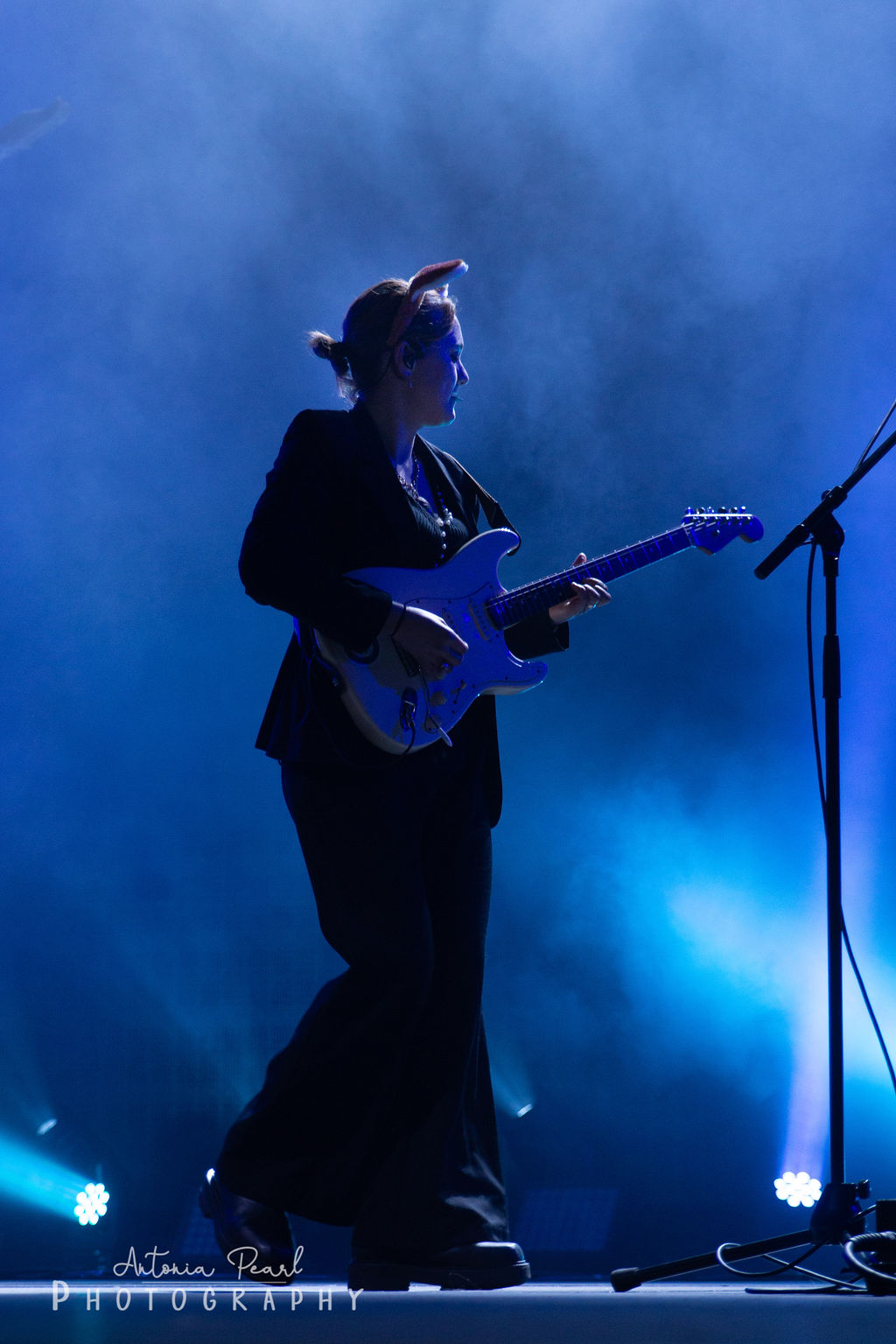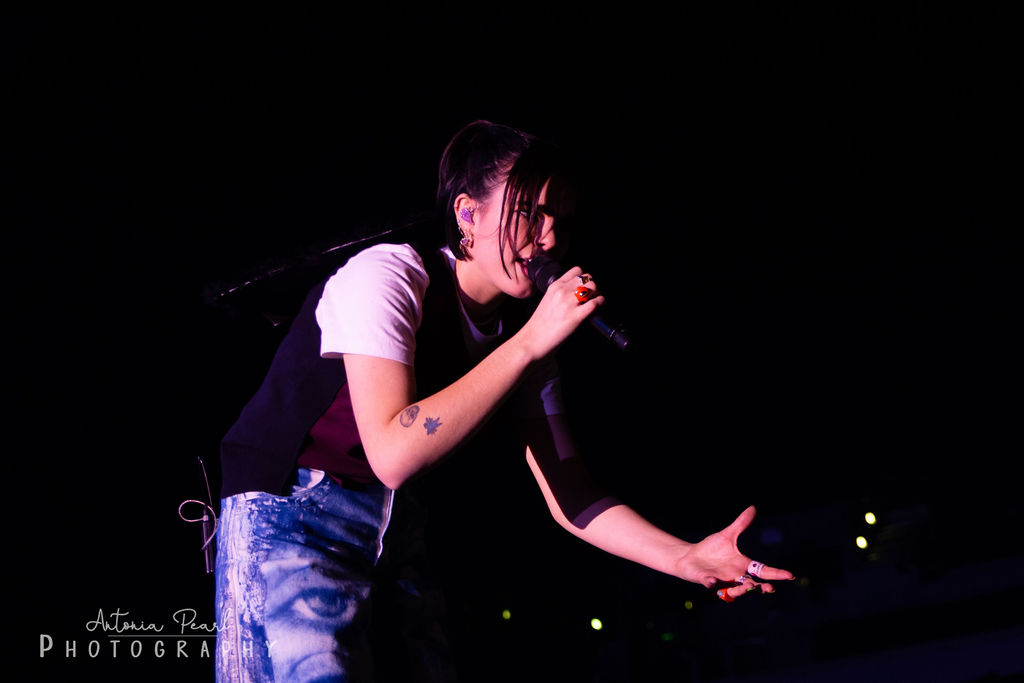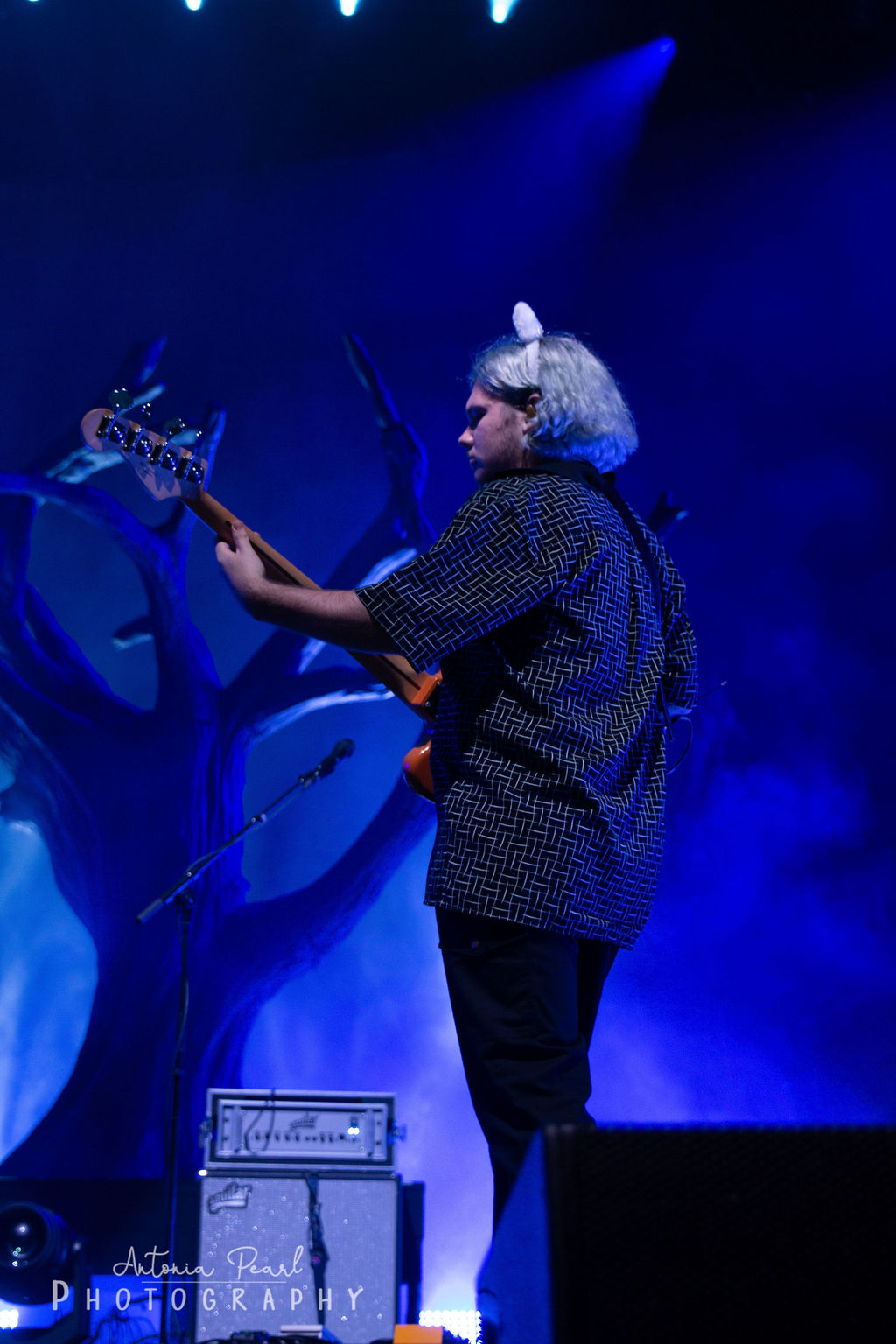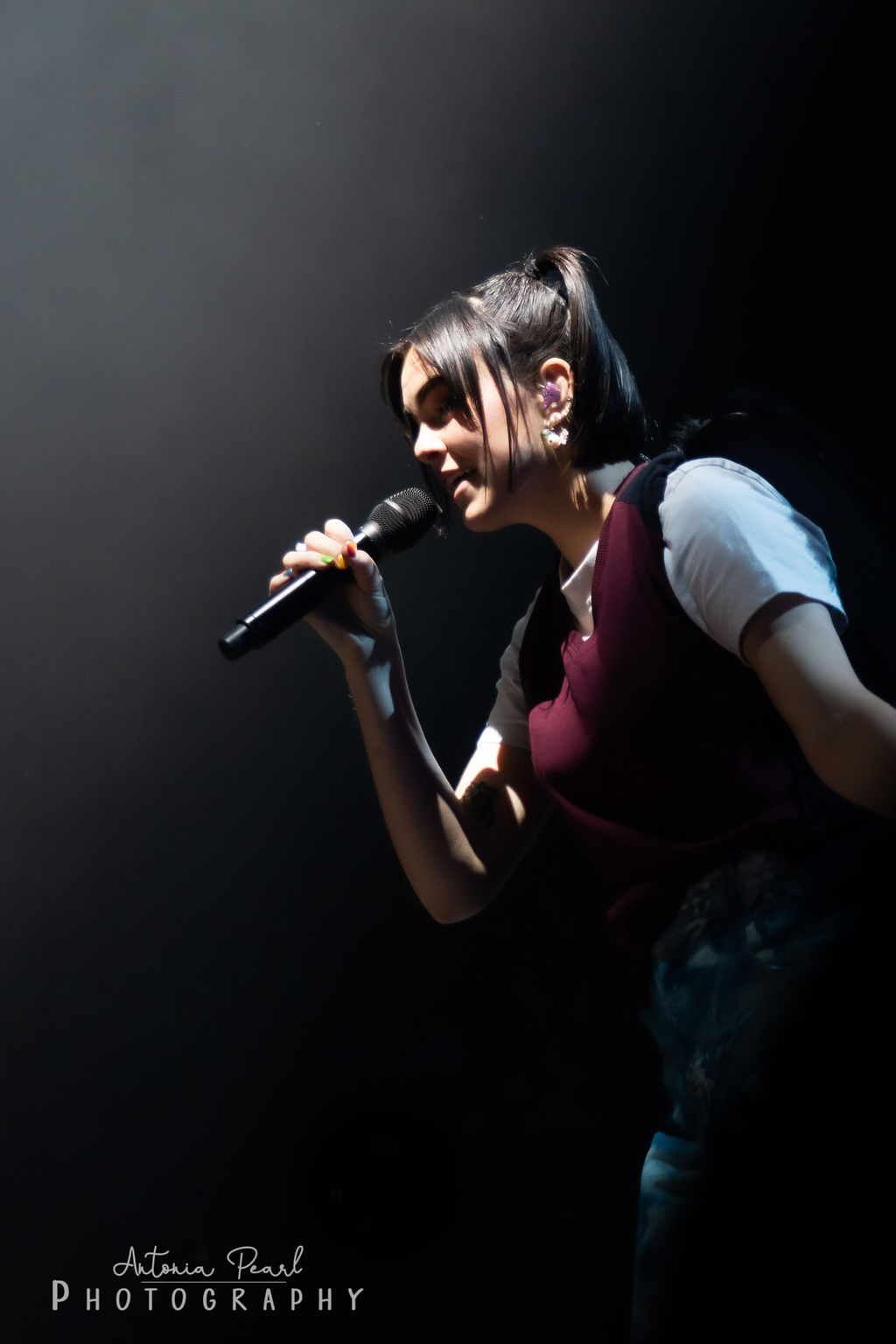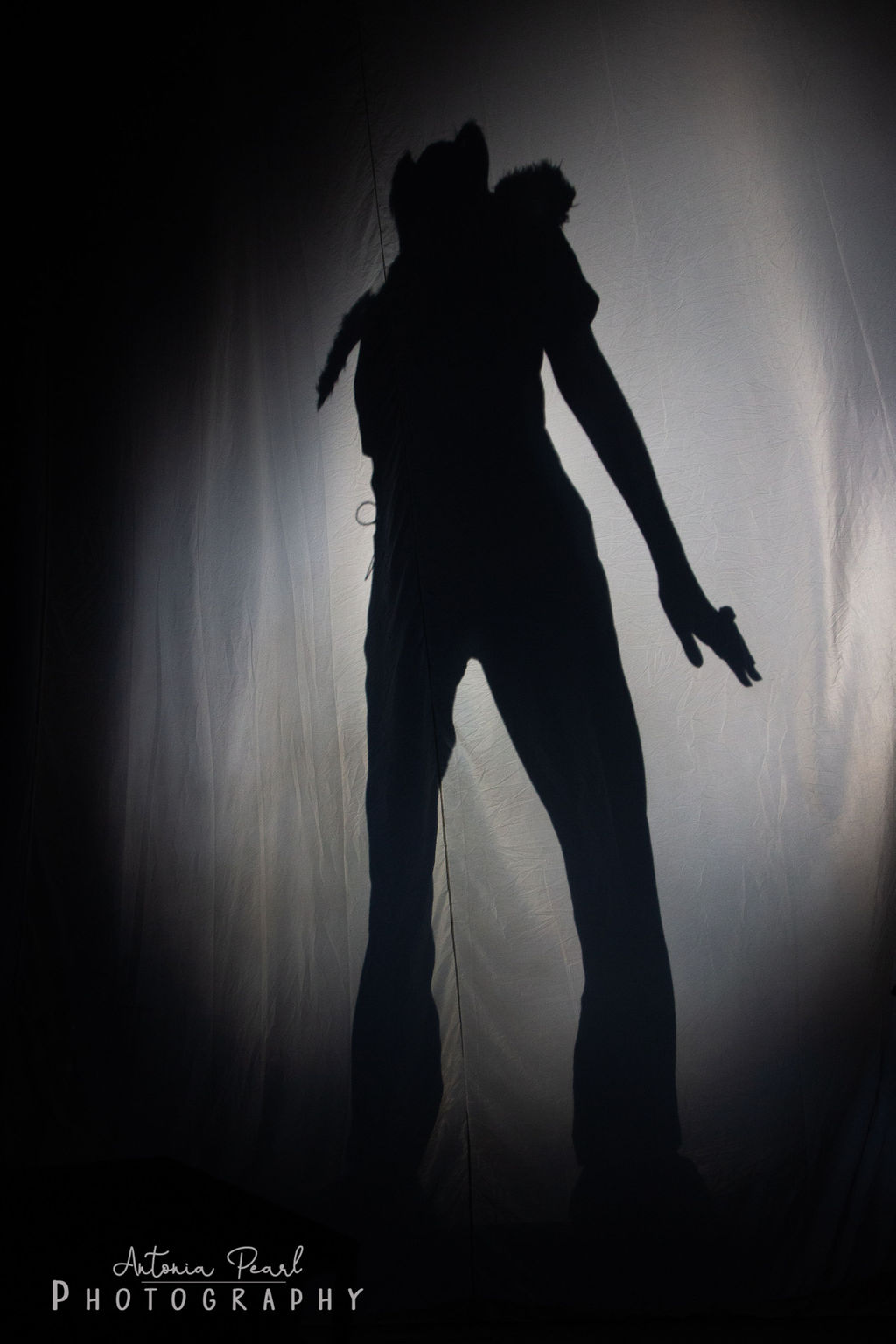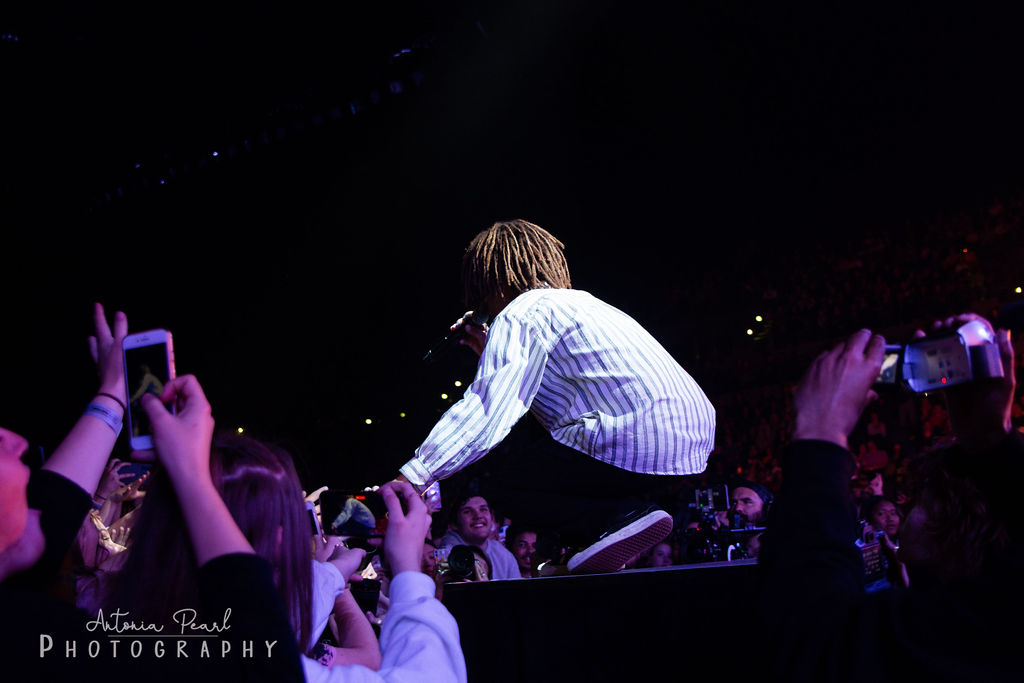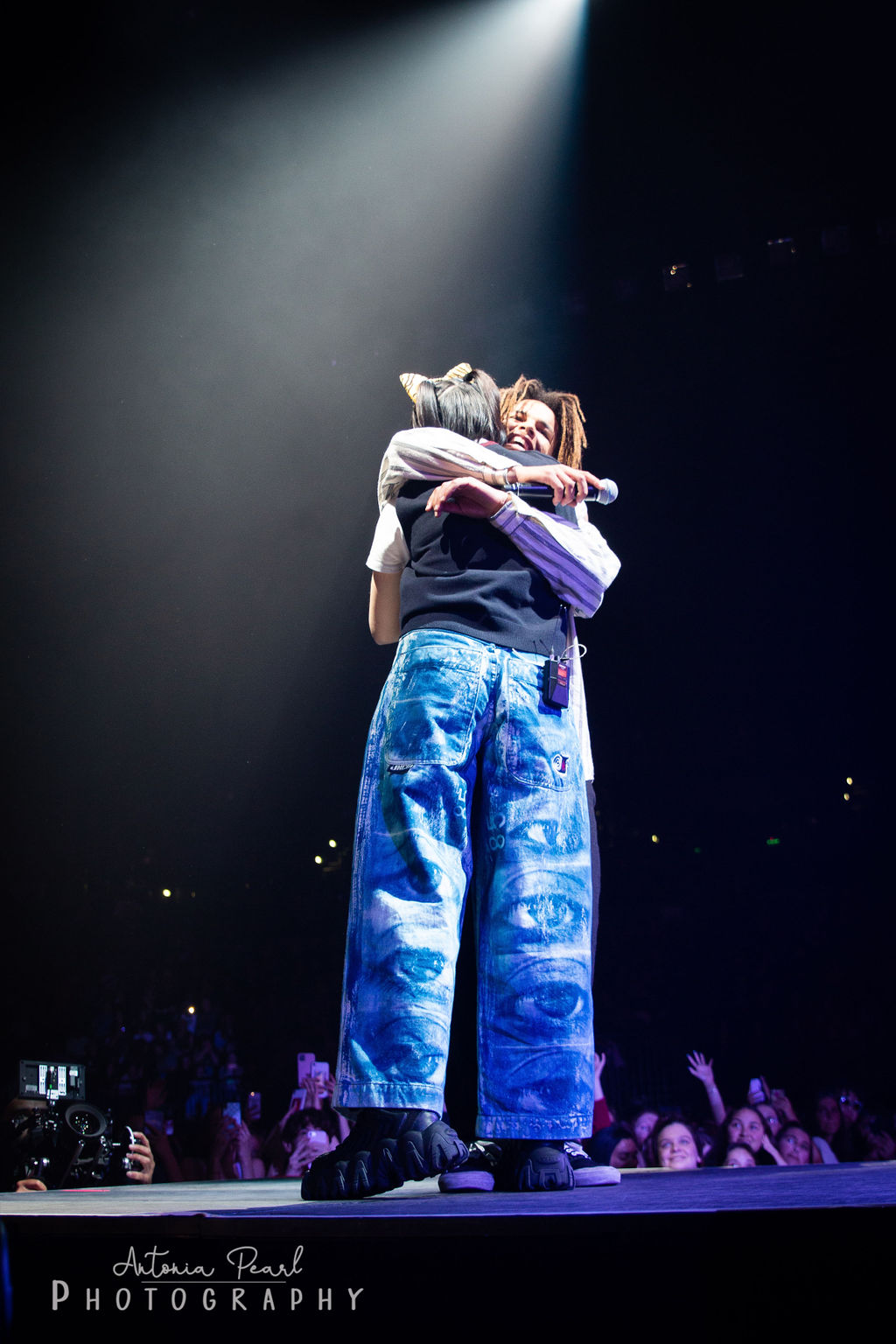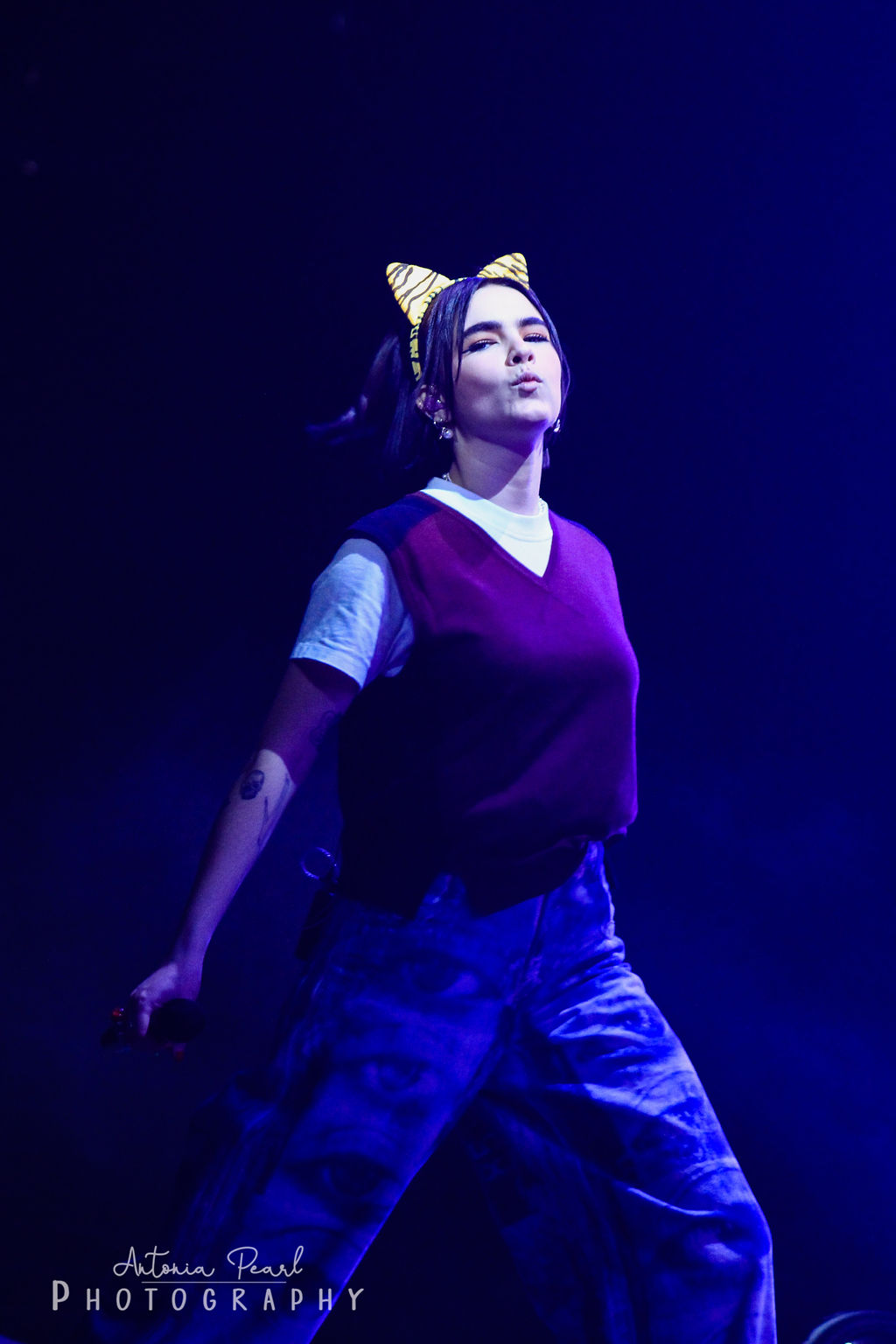 Overall it was an incredible show and I felt it also helped fill the gap I had for seeing a big international show. Hopefully she can share this to the world – in person – soon!

If you didn't get to see the show, she did do a livestream of her second show which was sold out. It is still available online for viewing!