It's not everyday I'm heading out west for a show but I also don't think anything is surprising this year. I've always known Hollywood in Avondale as a cinema though I knew it had shows, so I was excited to finally witness one there. As I arrived people were already waiting outside as doors had been delayed. But when we finally got let in, it wasn't long before the first act took the stage.

I didn't know who Aidan Fine was. But there were clearly quite a few people who arrived early to see him so I was even more intrigued. As the 4-piece band kicked off, he took the stage in workers overalls.The first think I noticed was that he had a good stage presence and performed as though it was already packed, which I think is the best way to do it. He paced the stage and interacted with the crowd, with a Cappella moments and stories. The story about how his friend hooked up with his ex after he left is particularly brutal. But hey most music comes from those personal experiences right? But it's not to say there weren't people there to see him, some in the front rapping along with him and he noticed. A good way to kick things off!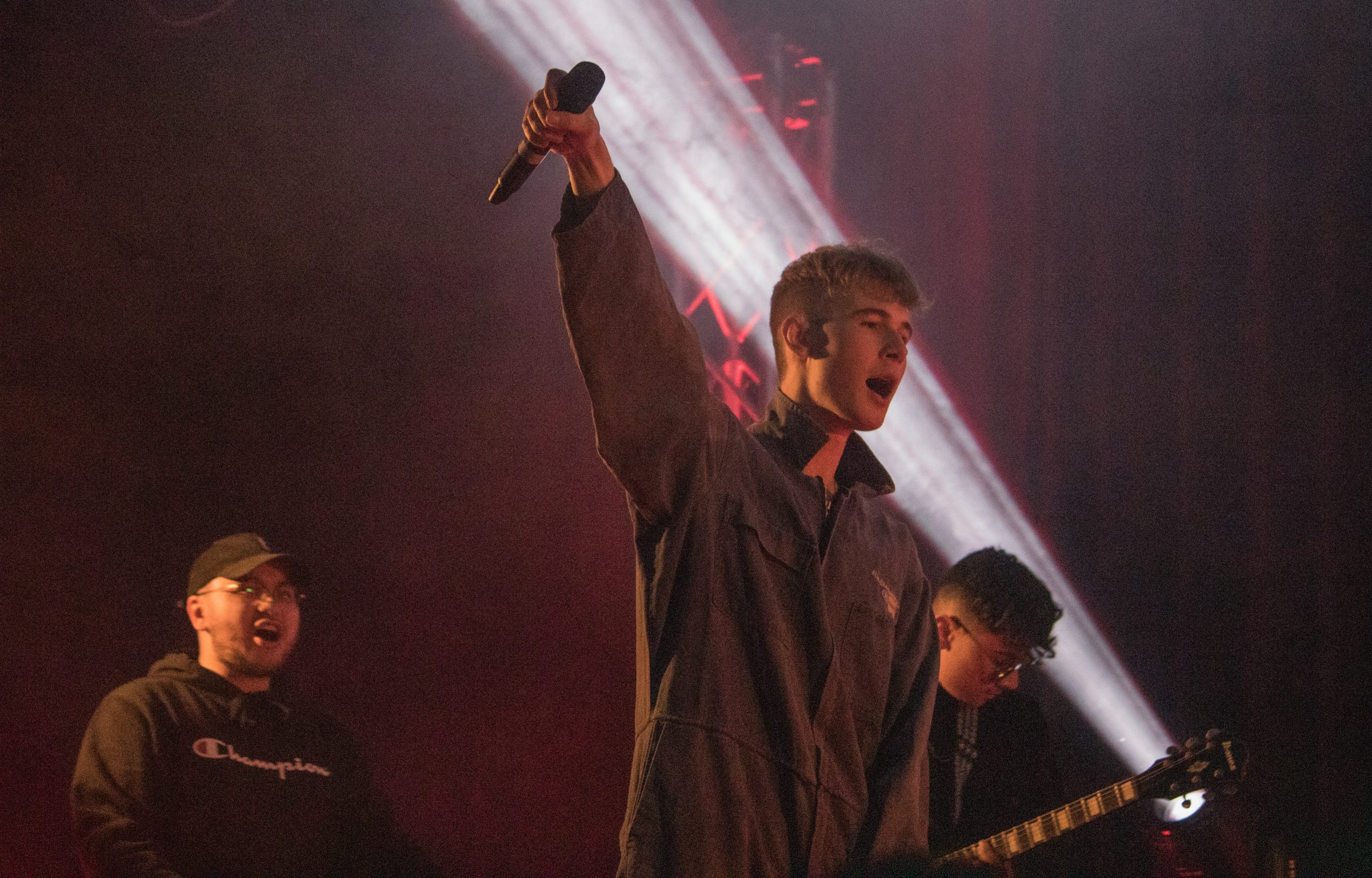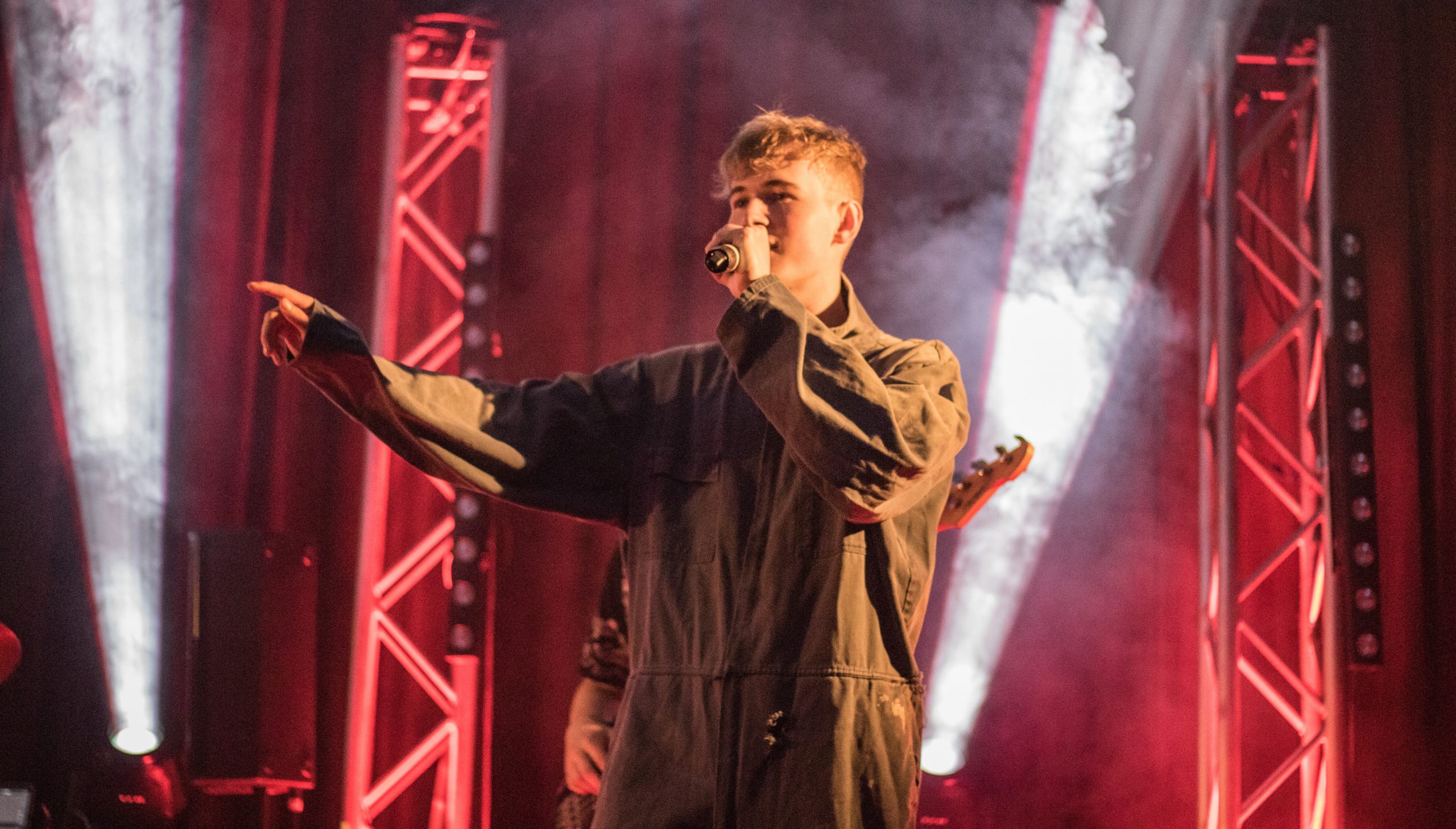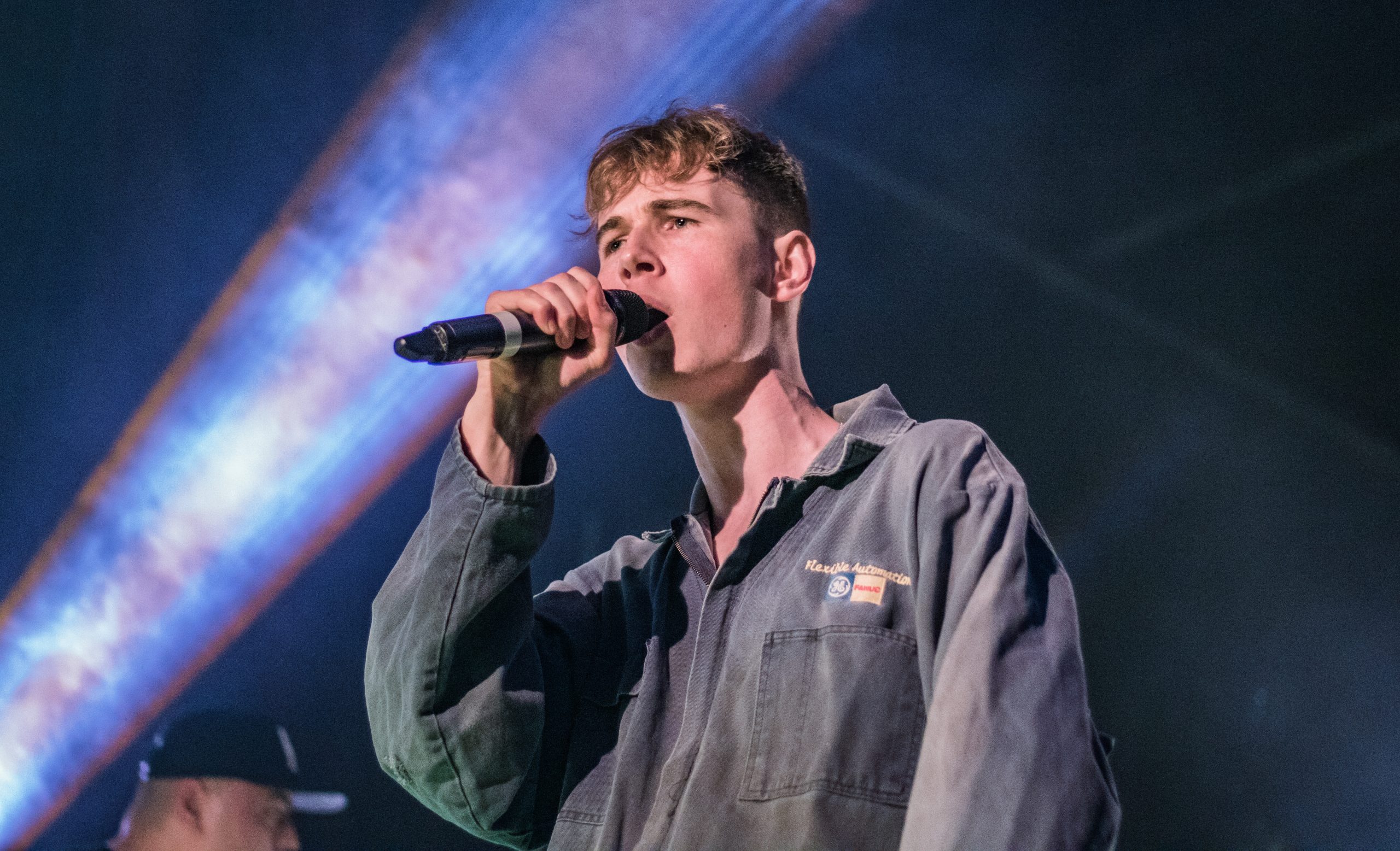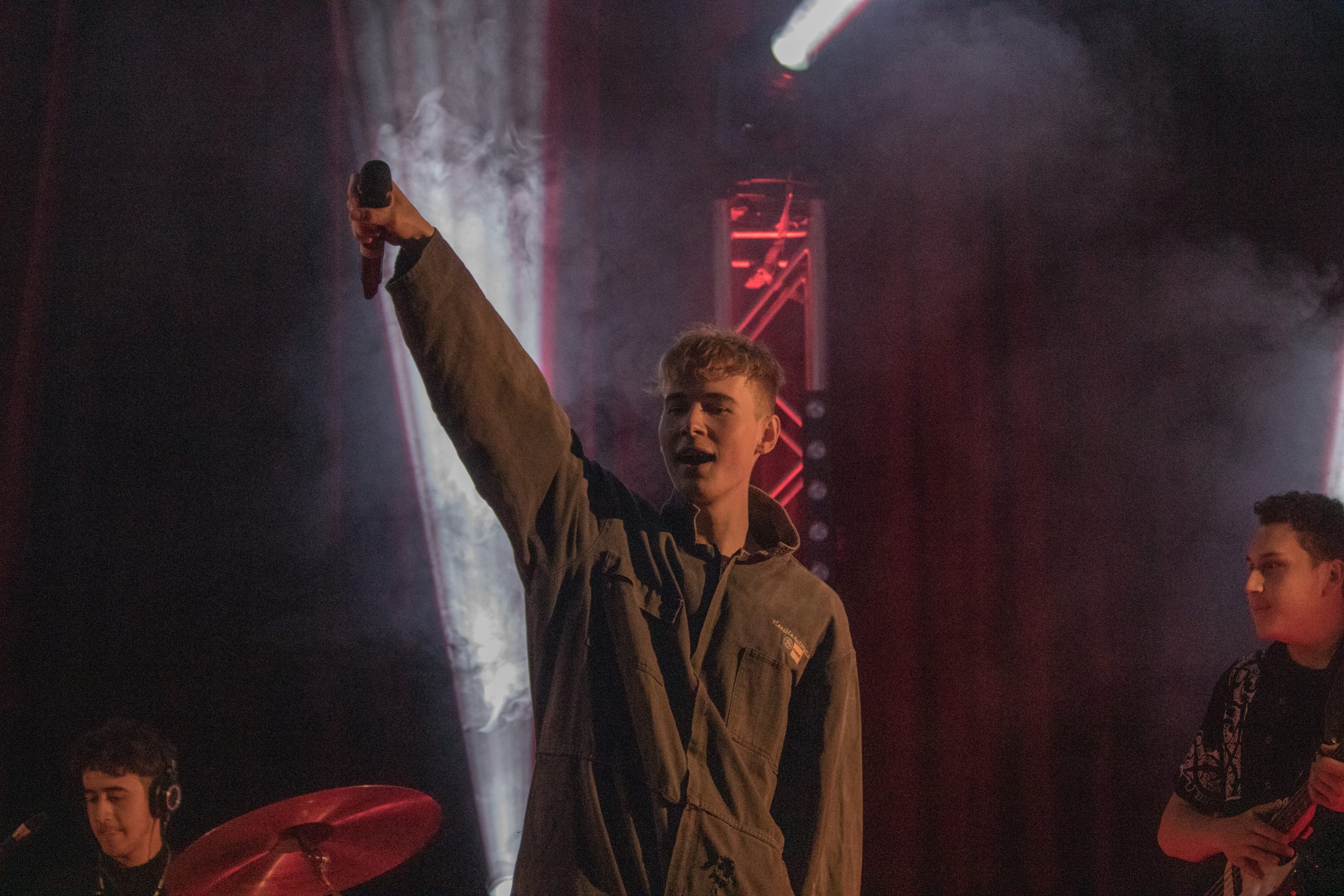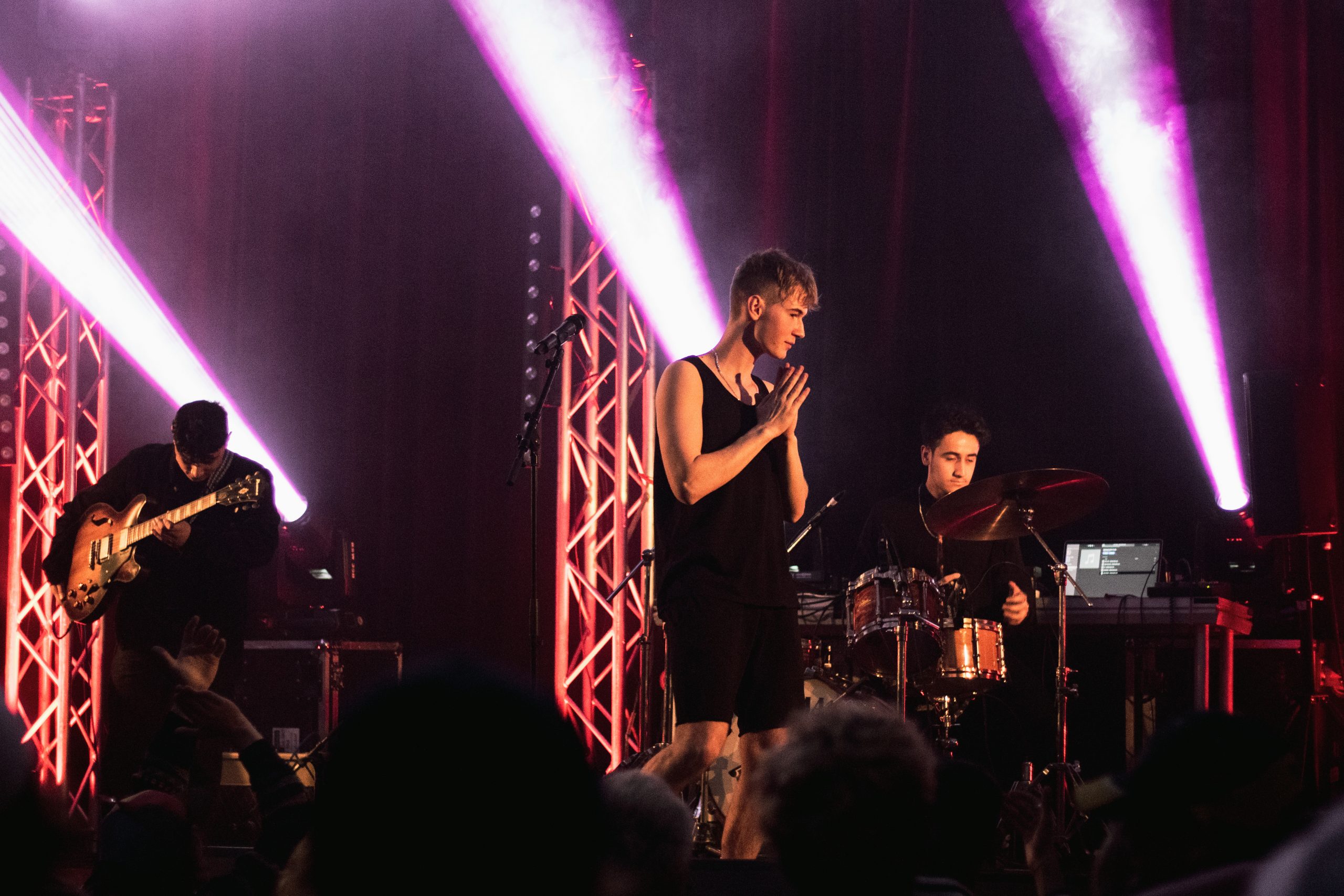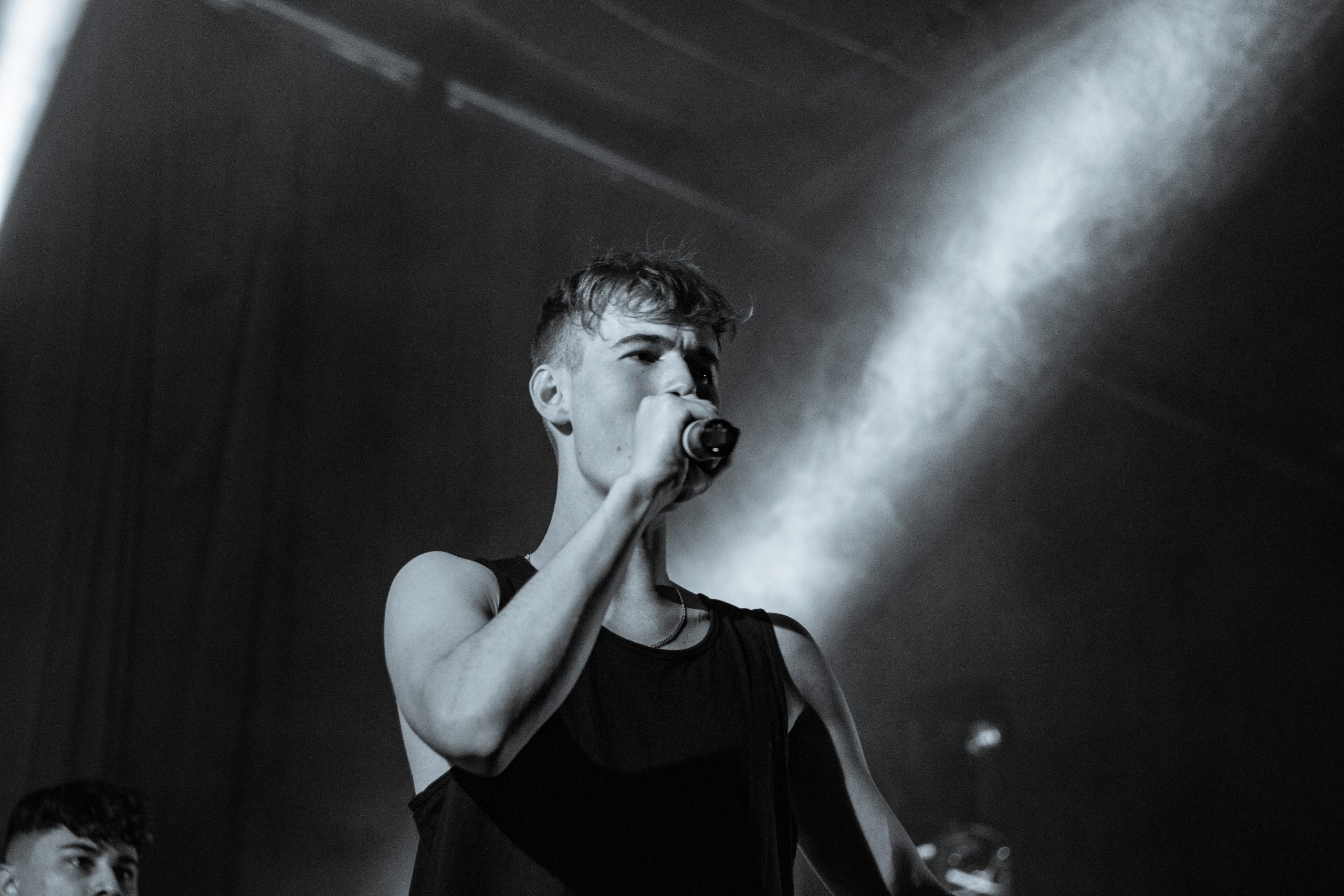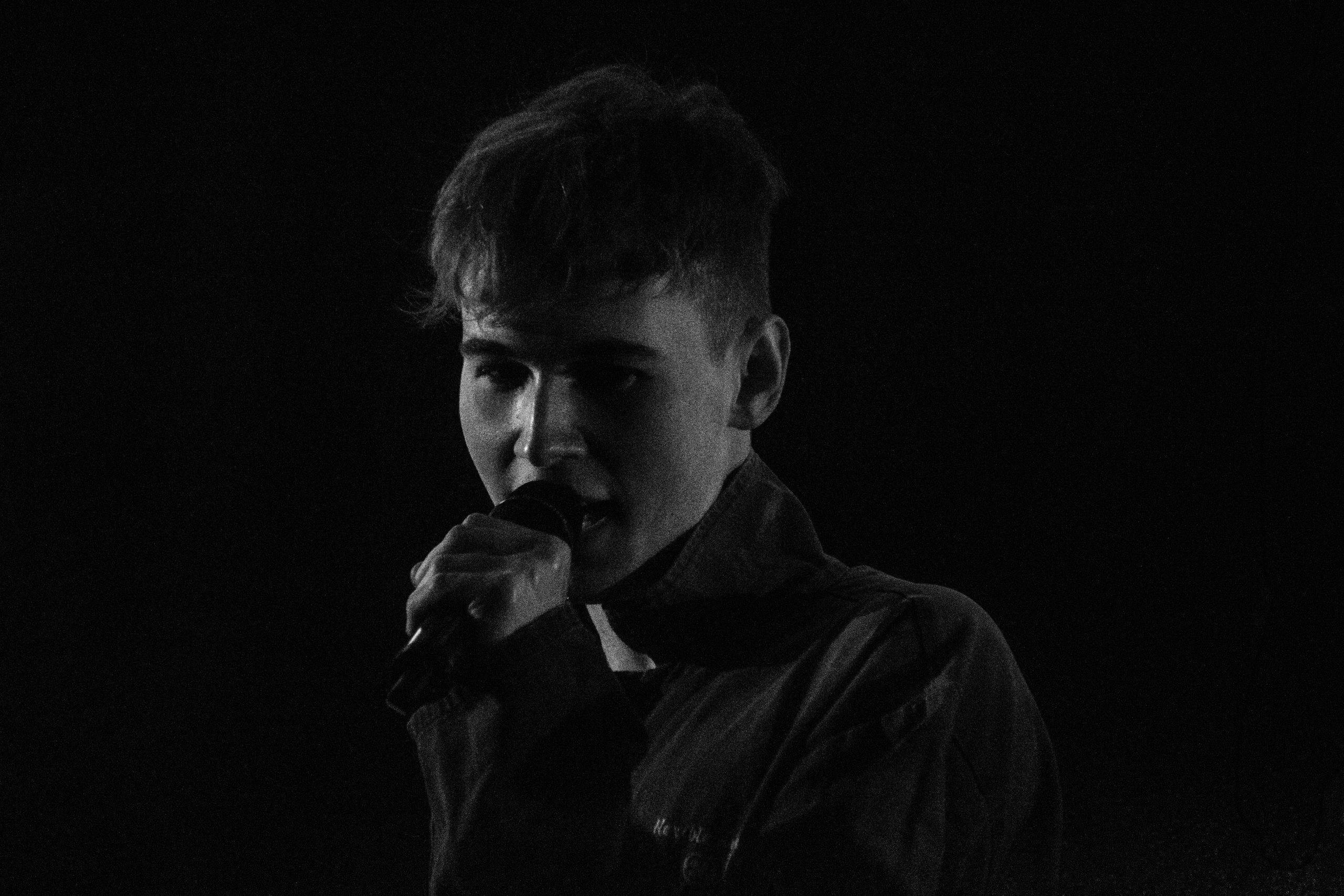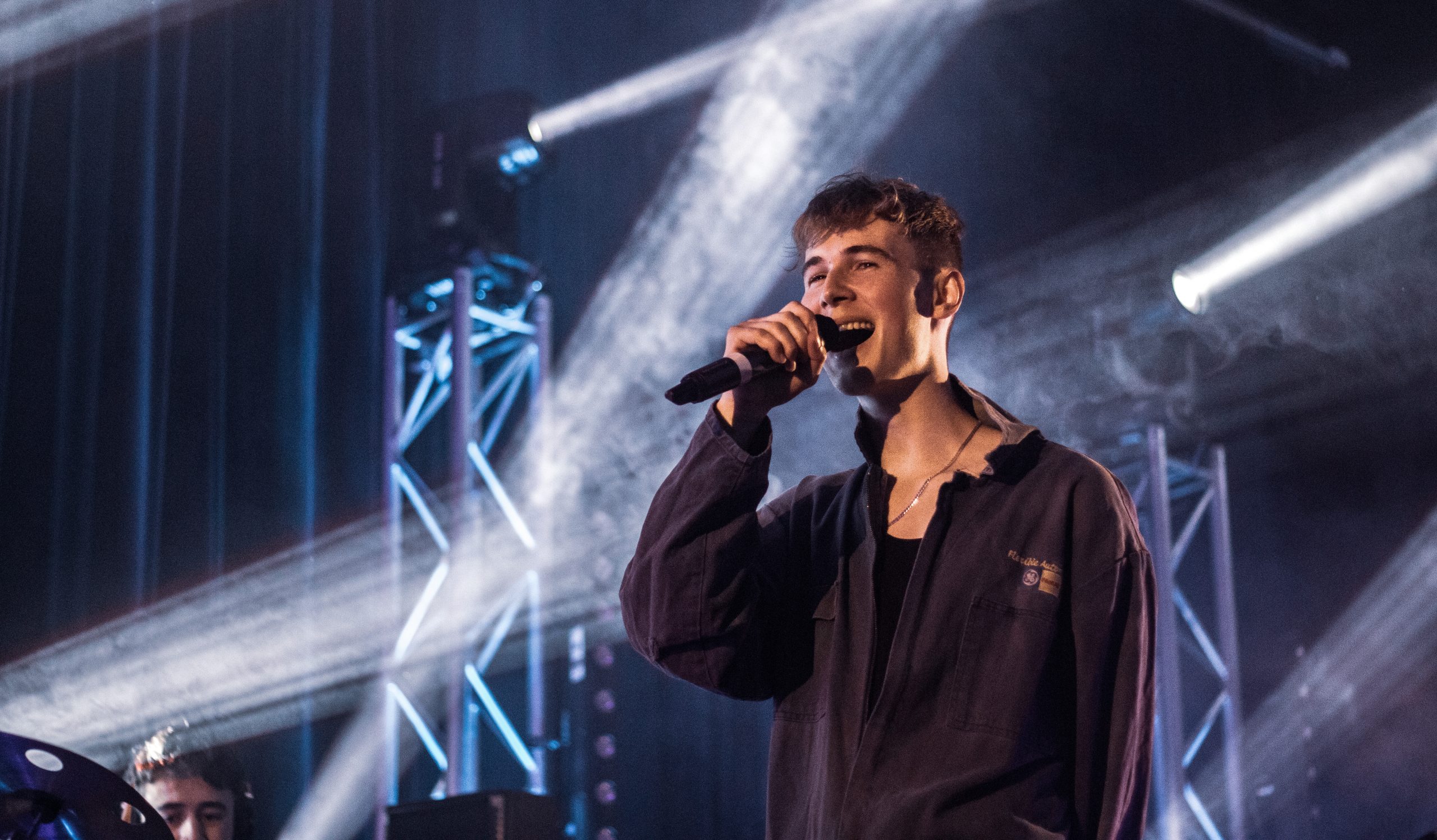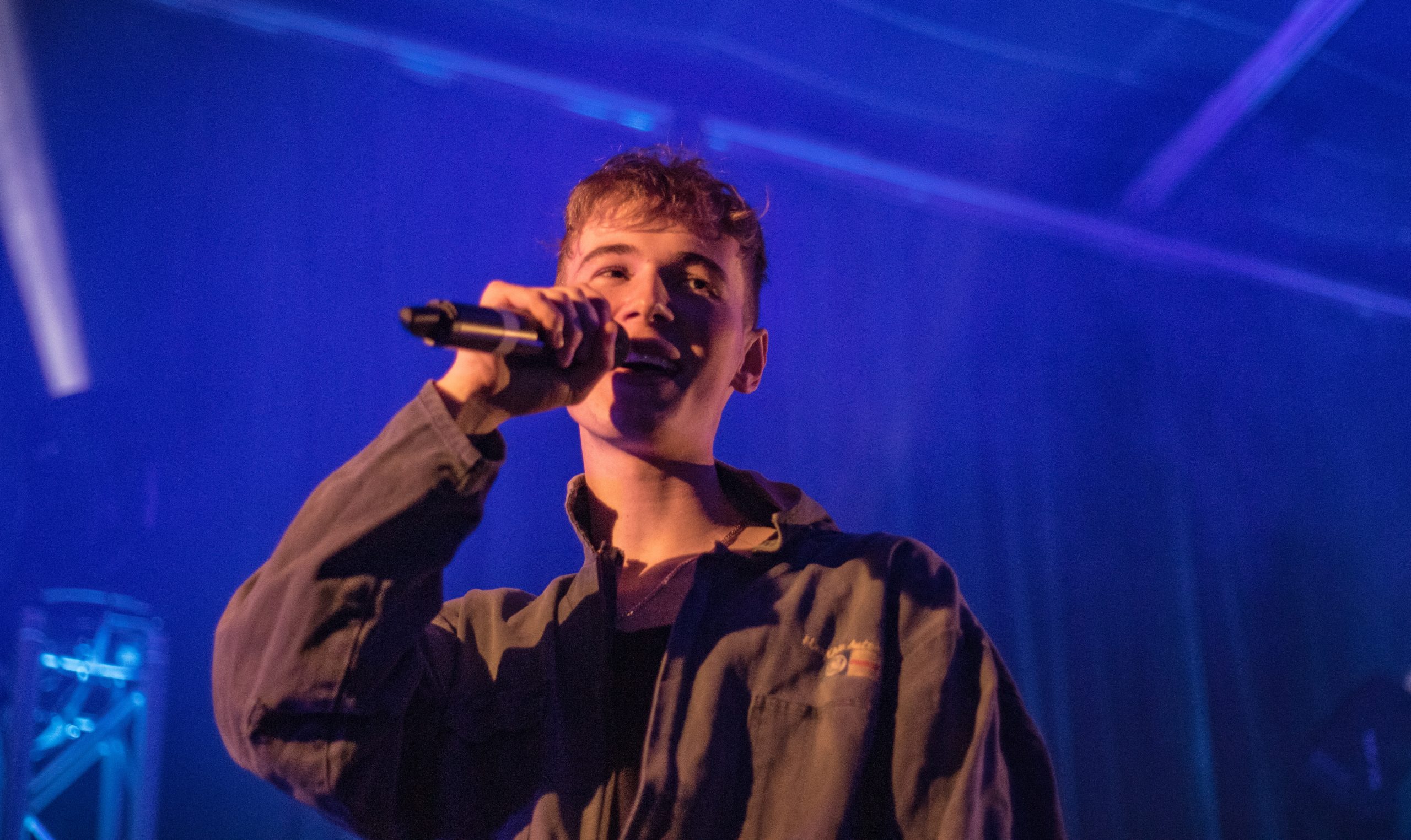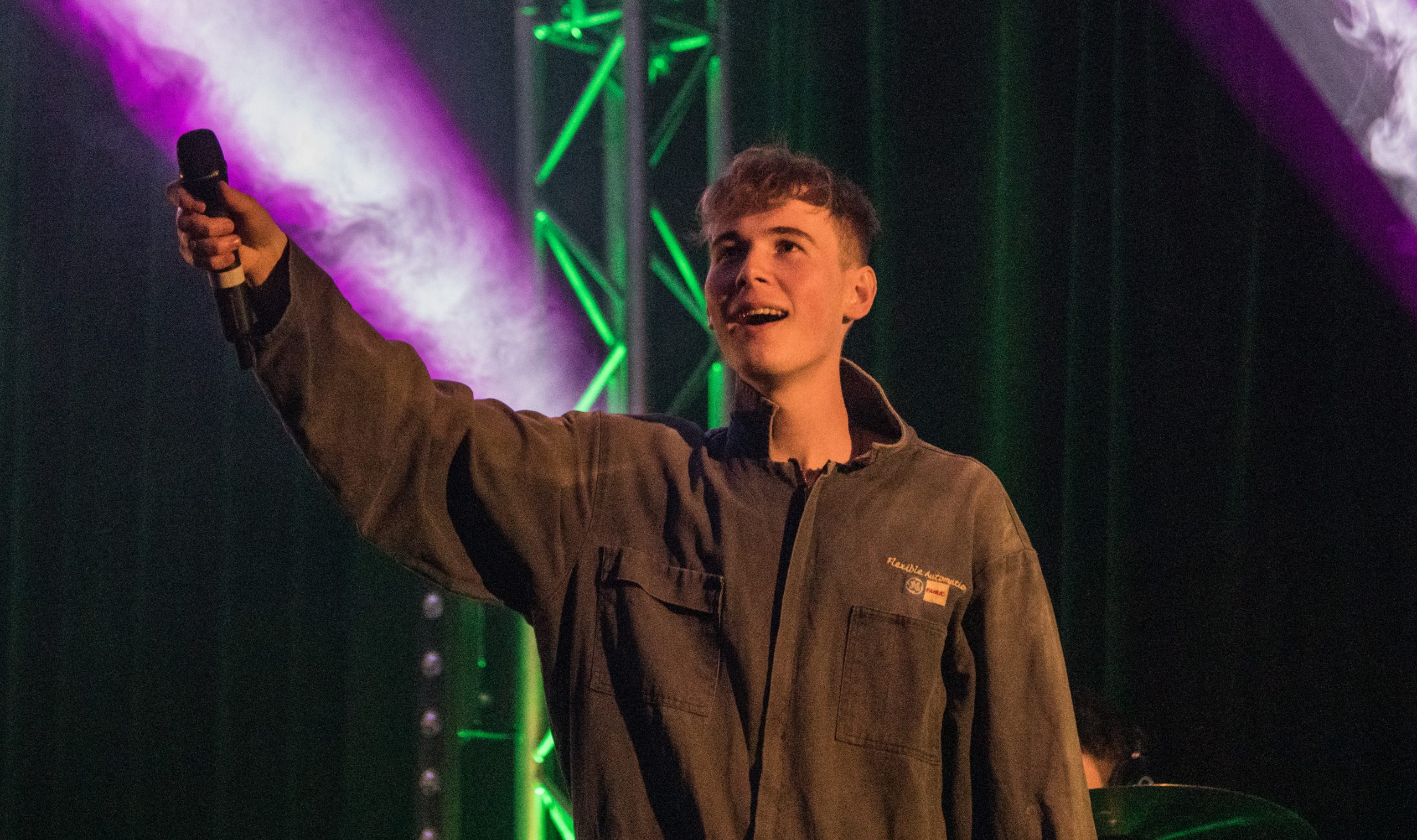 Half Queen jumped on the decks next to keep the vibe going. I always love her style and being the Gaga fan I am, I couldn't not help but notice the 'Stupid Love' shirt she was rocking. There's no denying Half Queen plays a great mix of tracks and it's not just your Top 40 stuff. I also love the amount of wahine she plays from Rico Nasty to our own locals like Vayne. There was definitely a crowd for her set as well who were just there to move to the music and have a good time. You can definitely see why Half Queen is becoming more and more in-demand.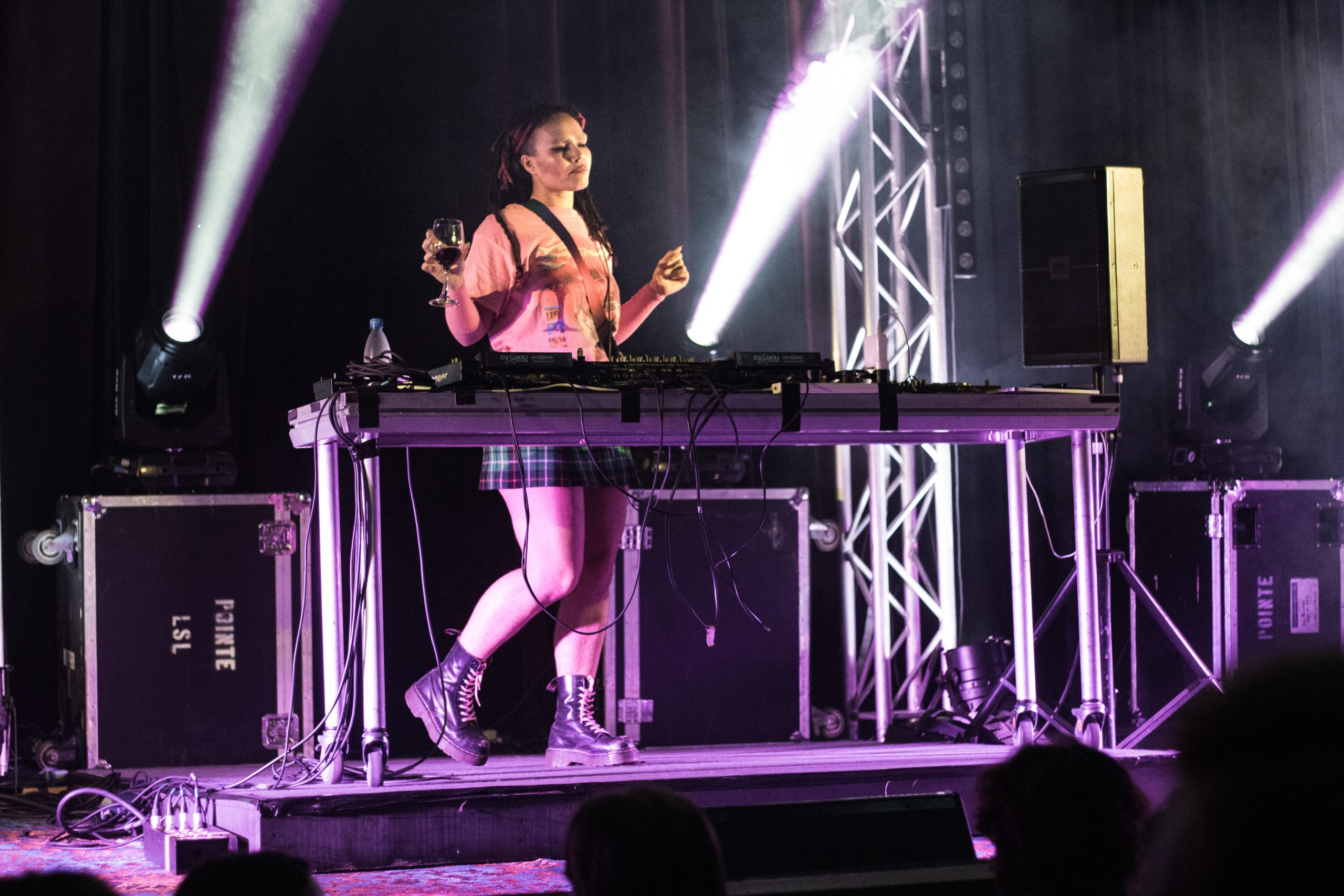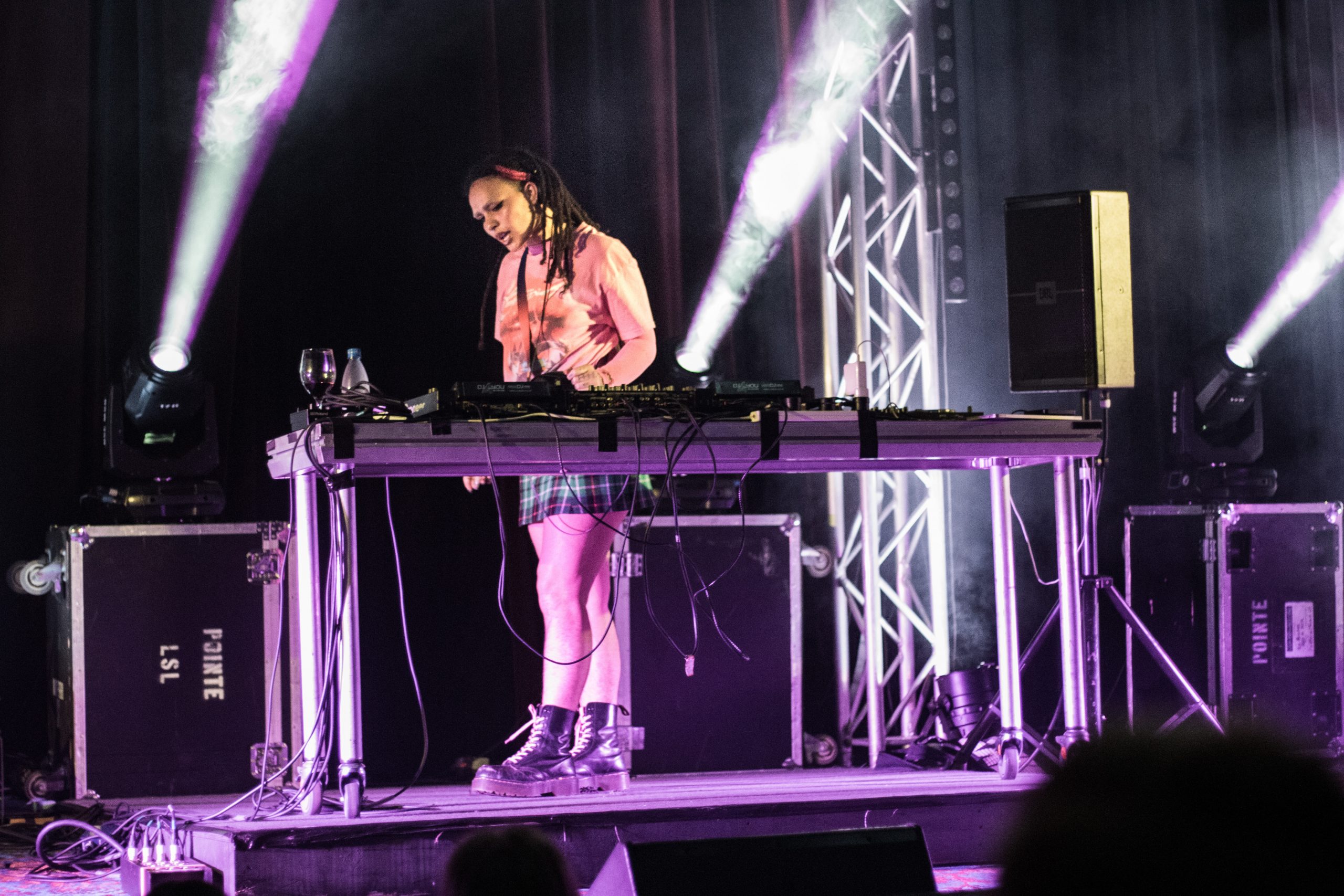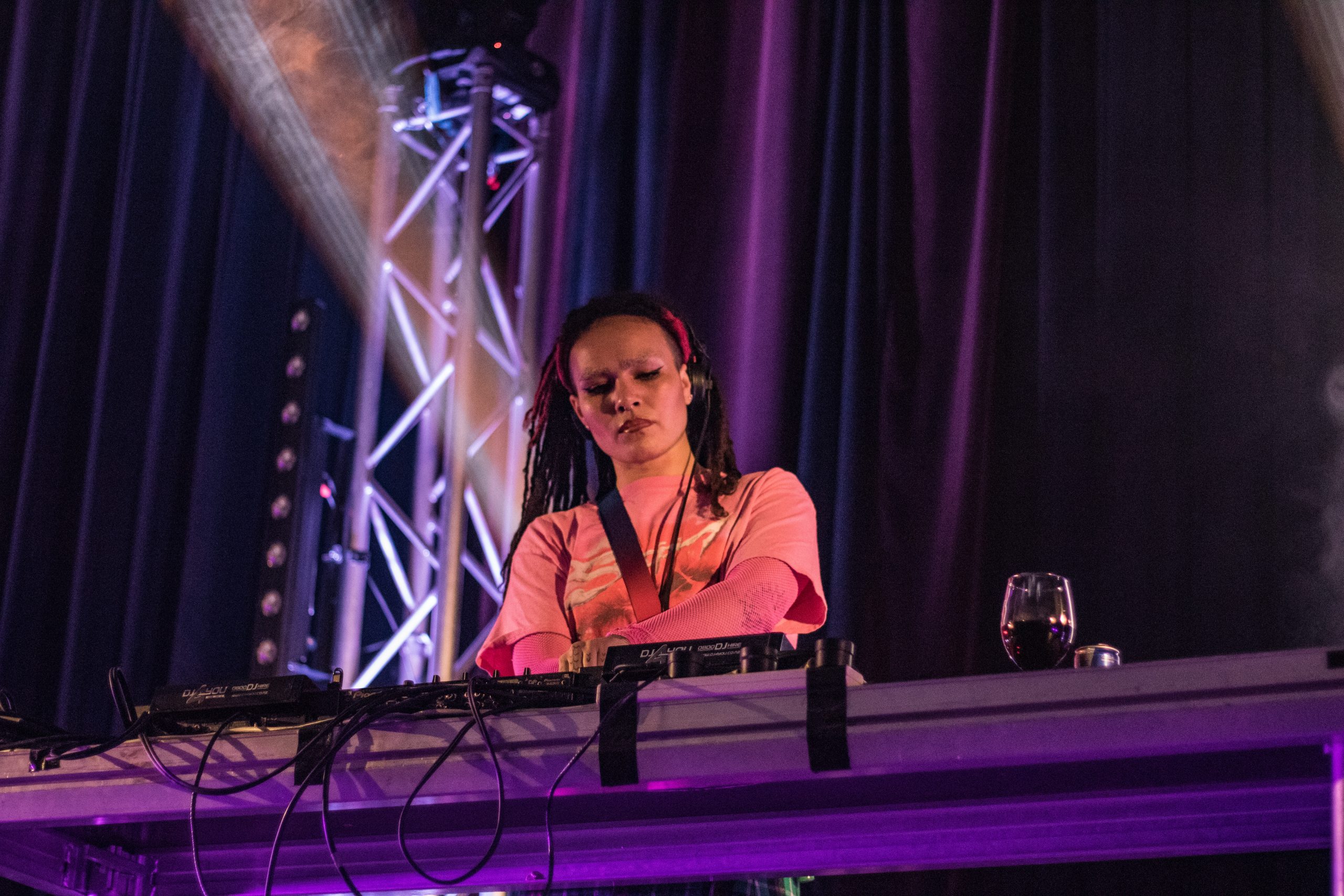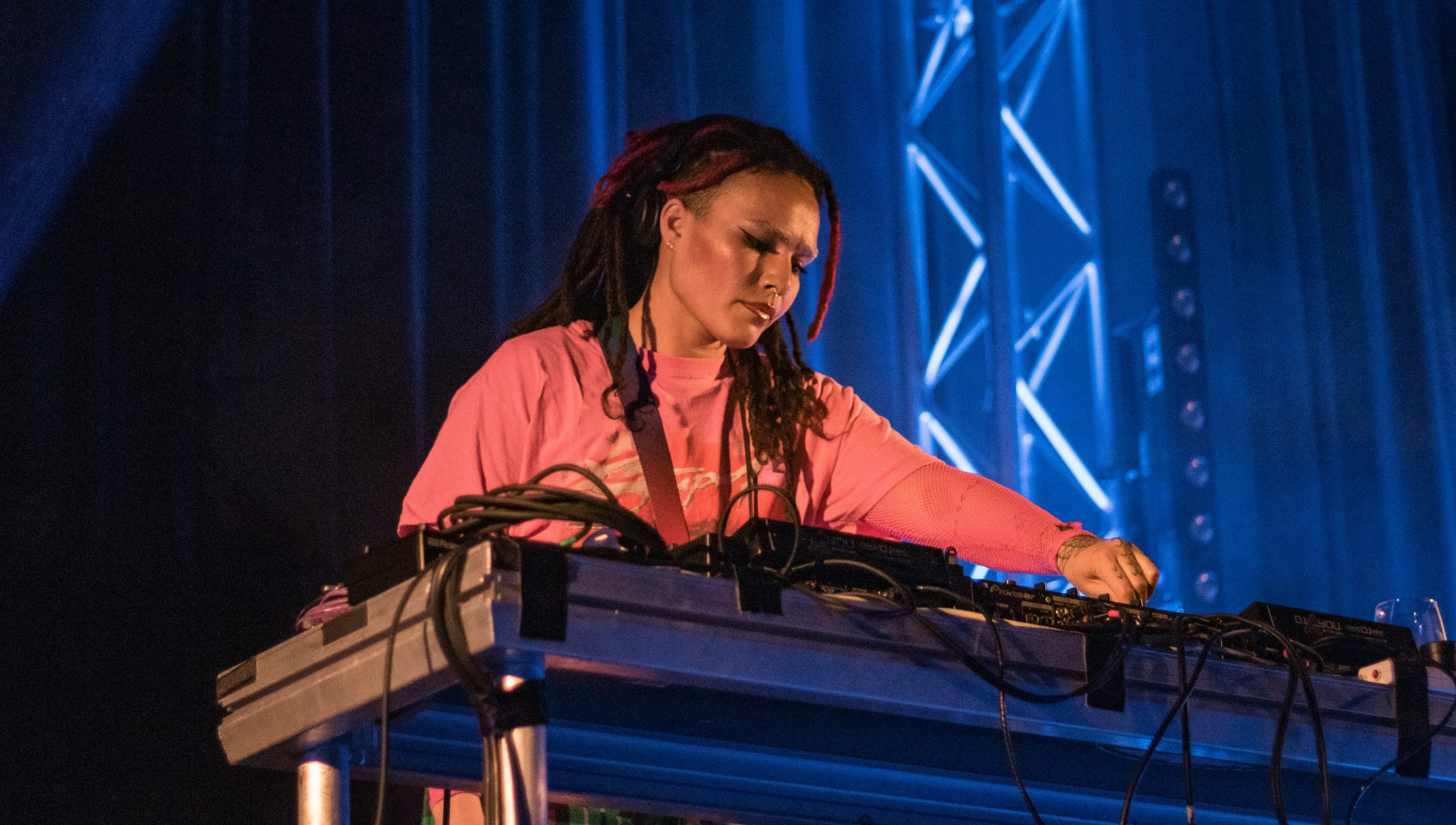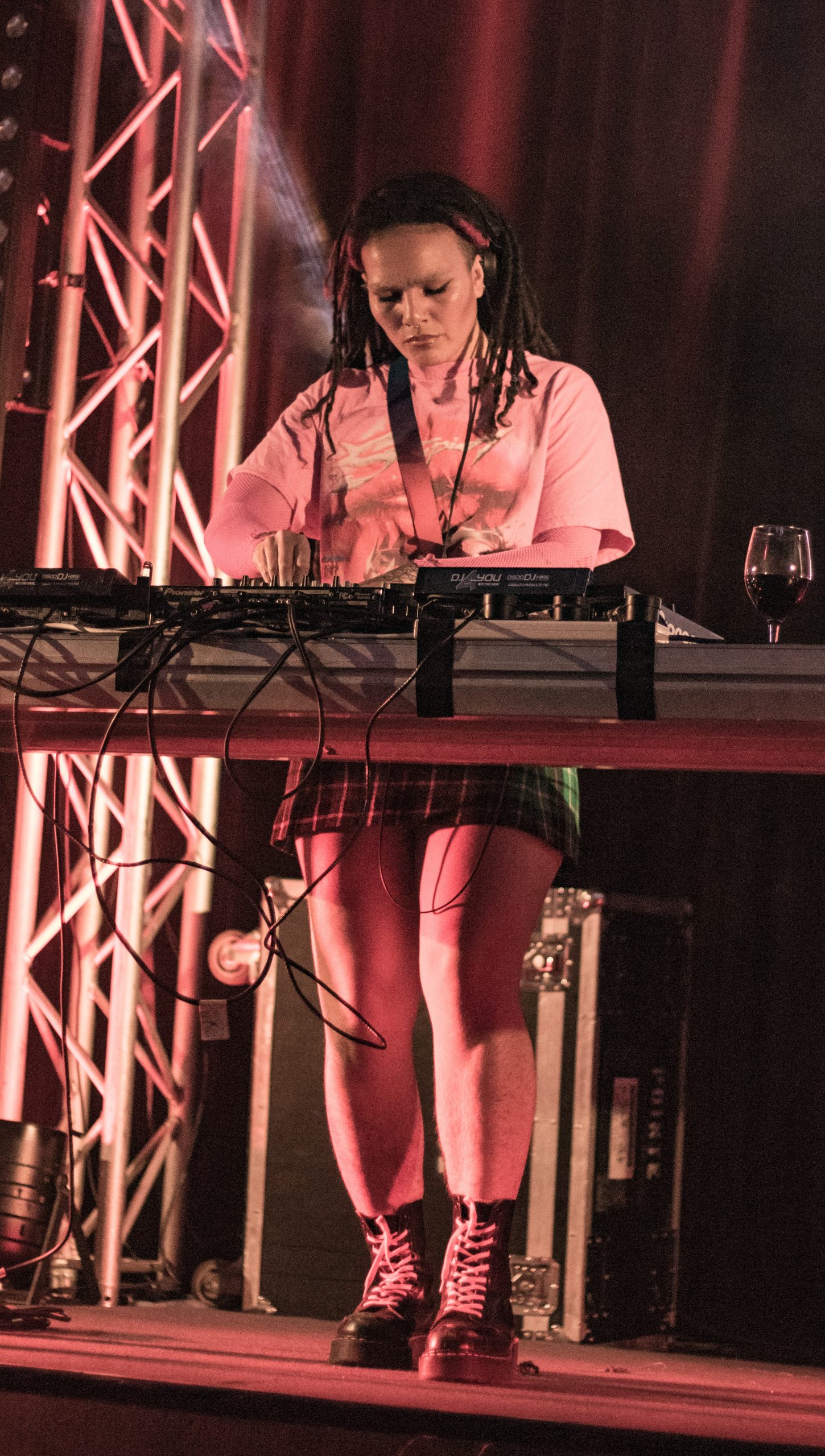 Next to hit the stage was Deadforest who had Dera Meelan with him on the decks. The crowd had really packed in at this point and just ready to go off. With a stage presence just as hype as the tracks he was performing, the crowd got what they wanted. Deadforest even realised he was getting super hyped, having to strip down a bit from the heat. I personally was excited to hear 'PACK-A-PUNCH' live finally, but there's no denying that ending the set with 'Fire Sale' took the crowd out on a huge high.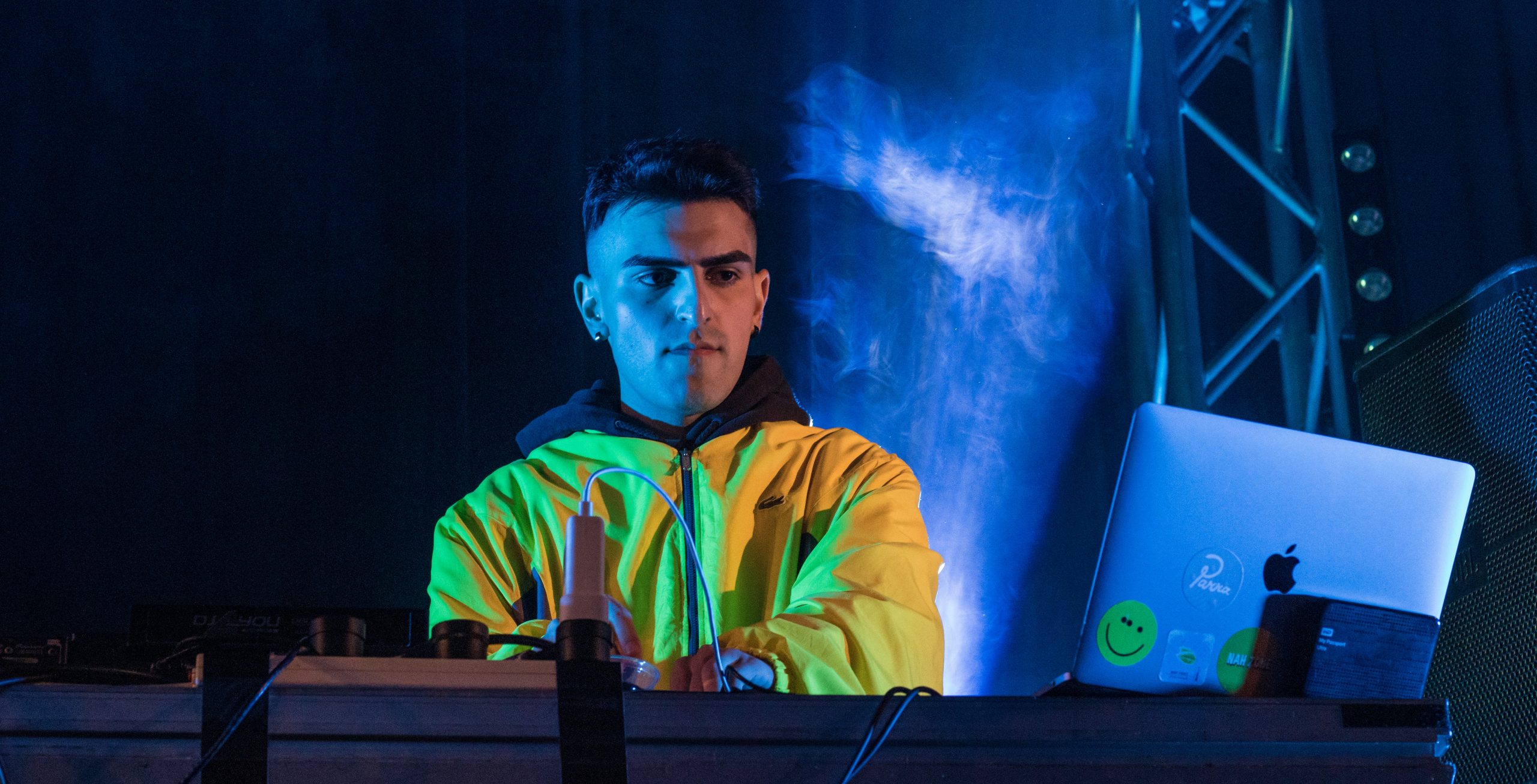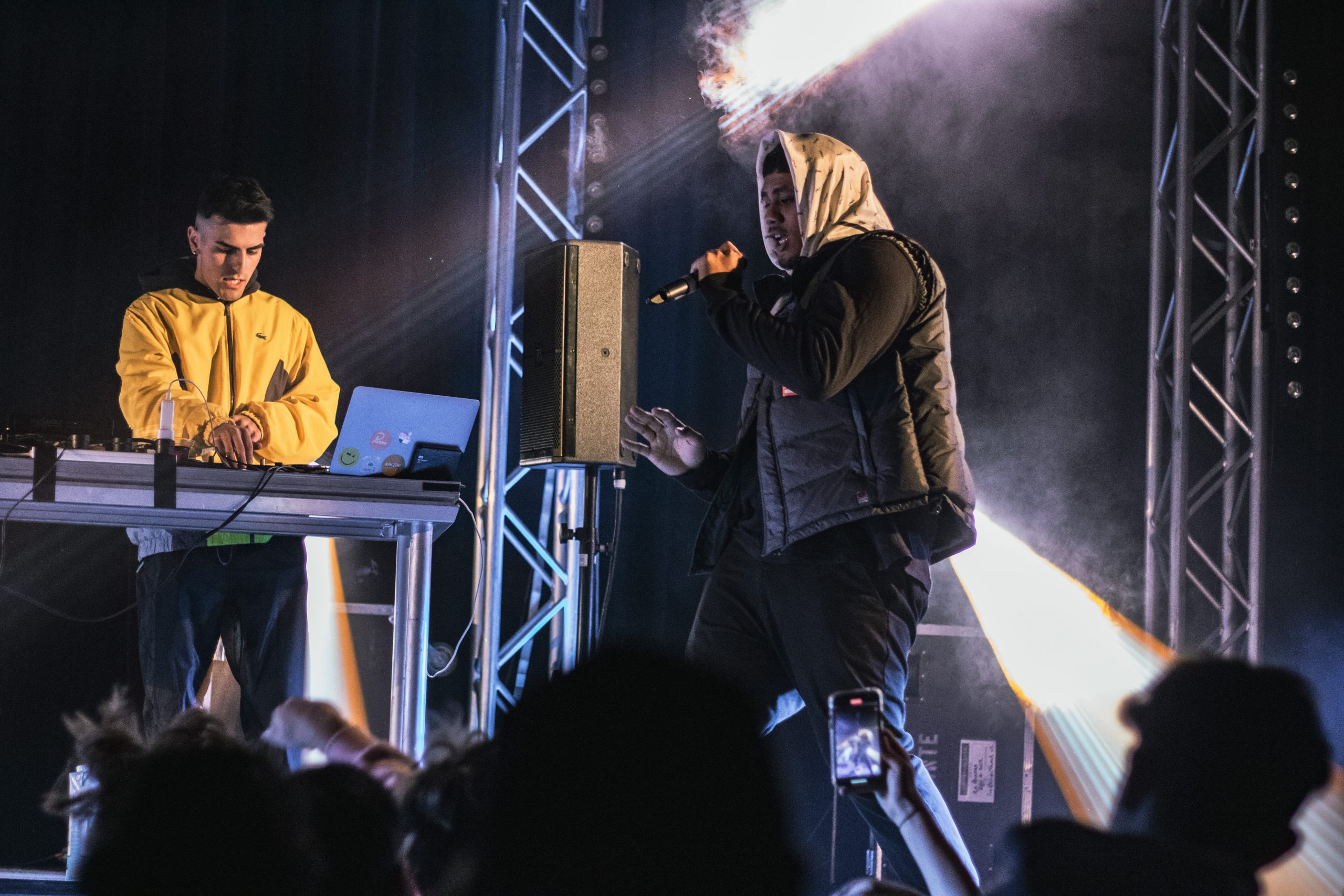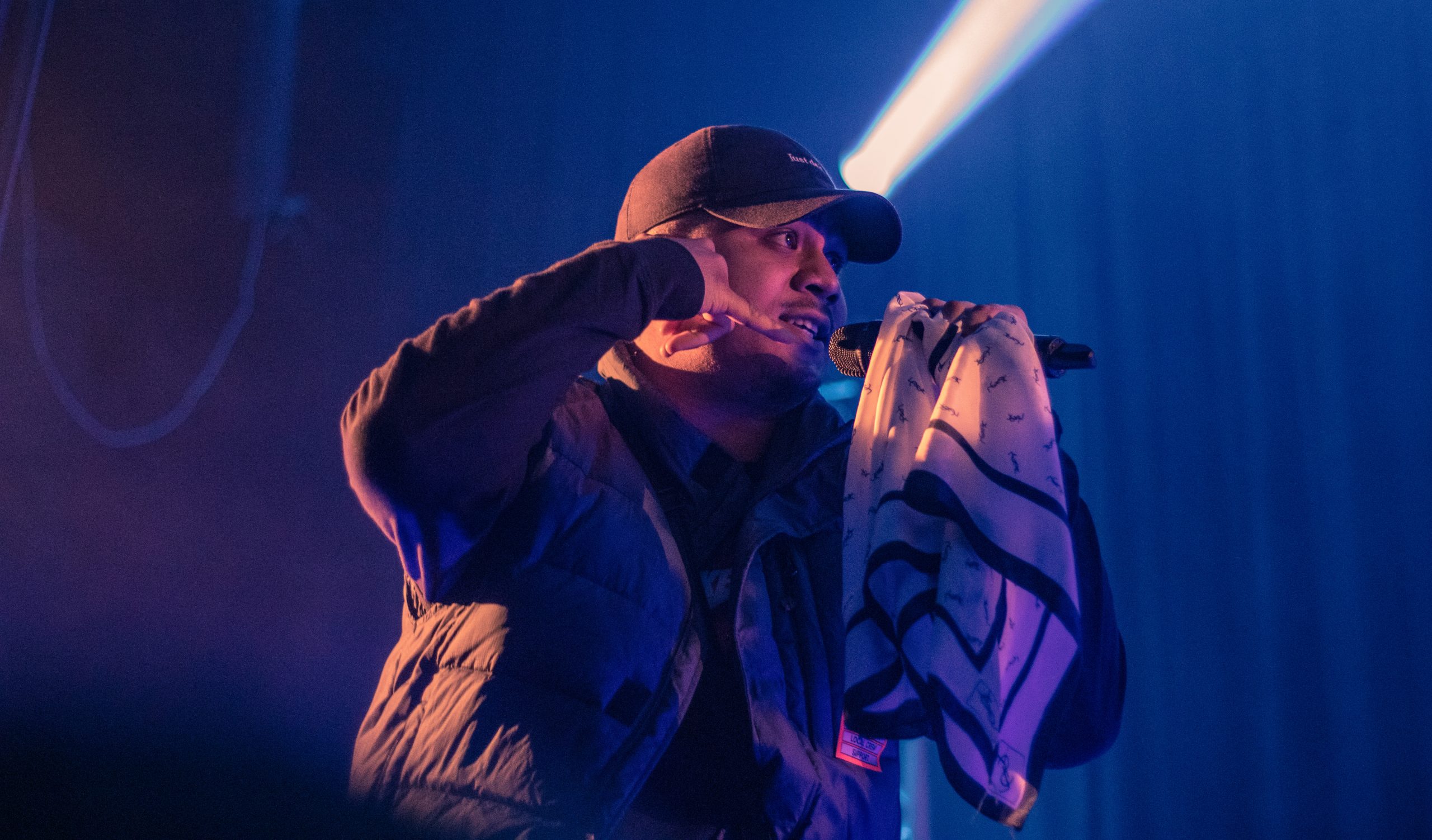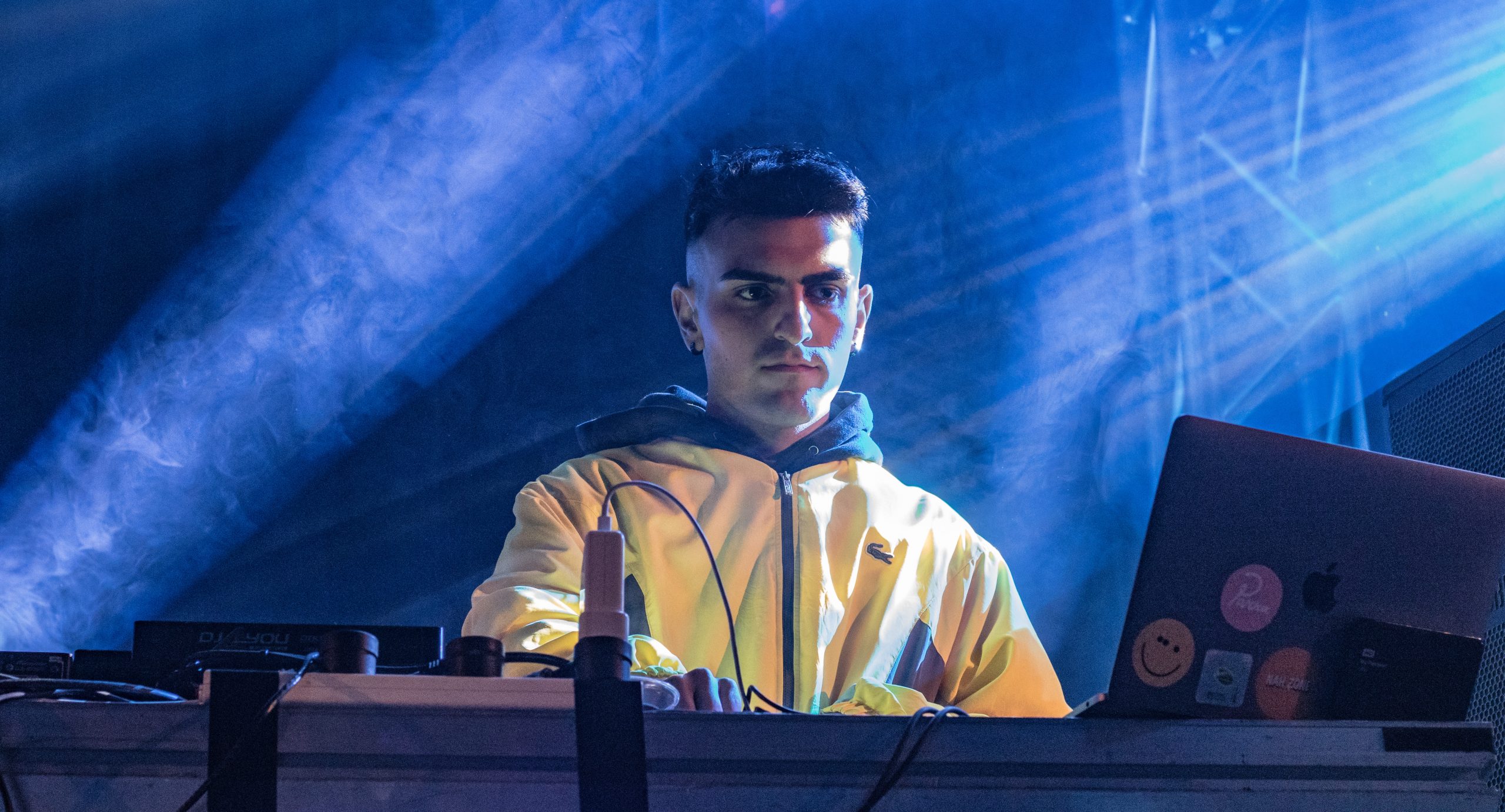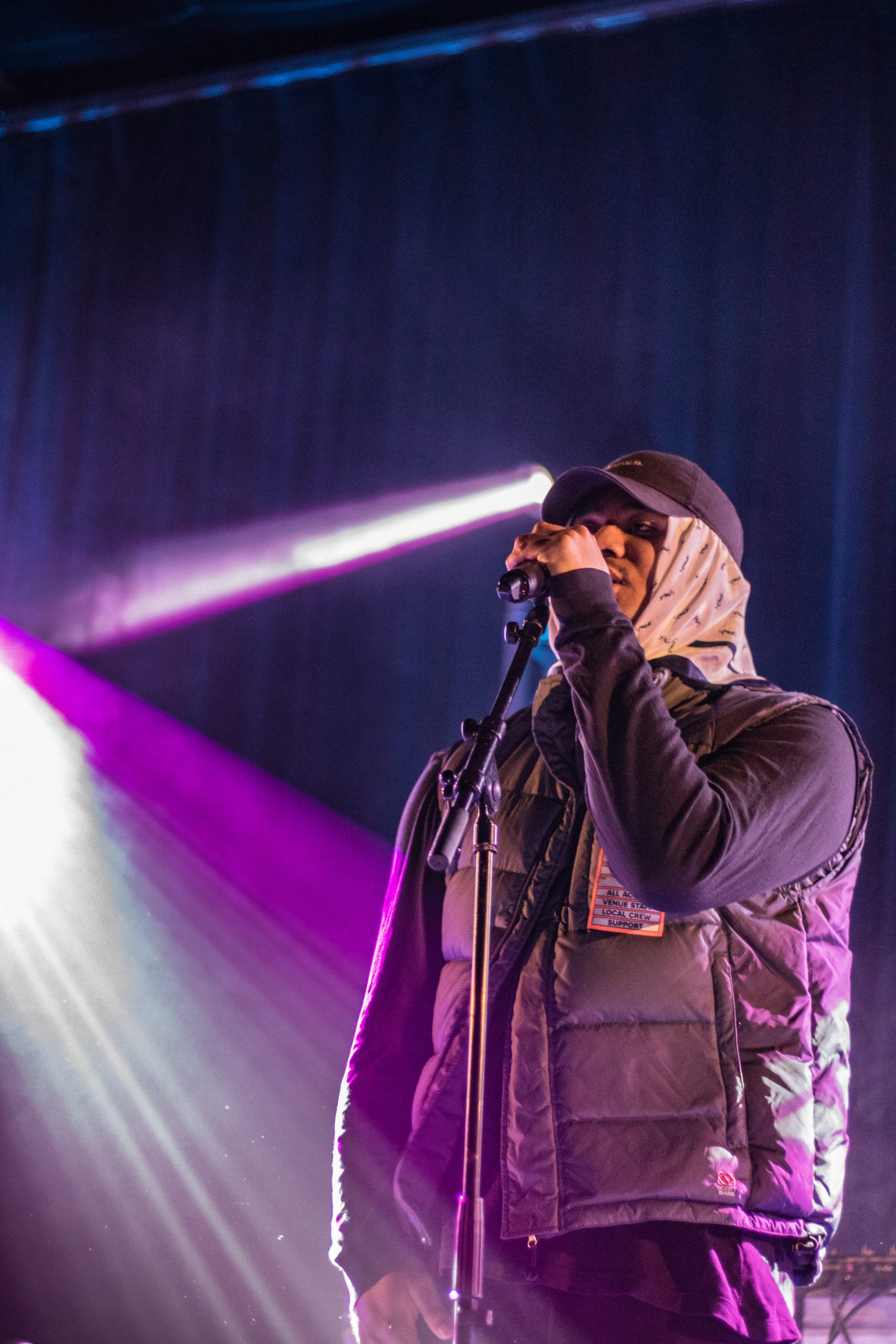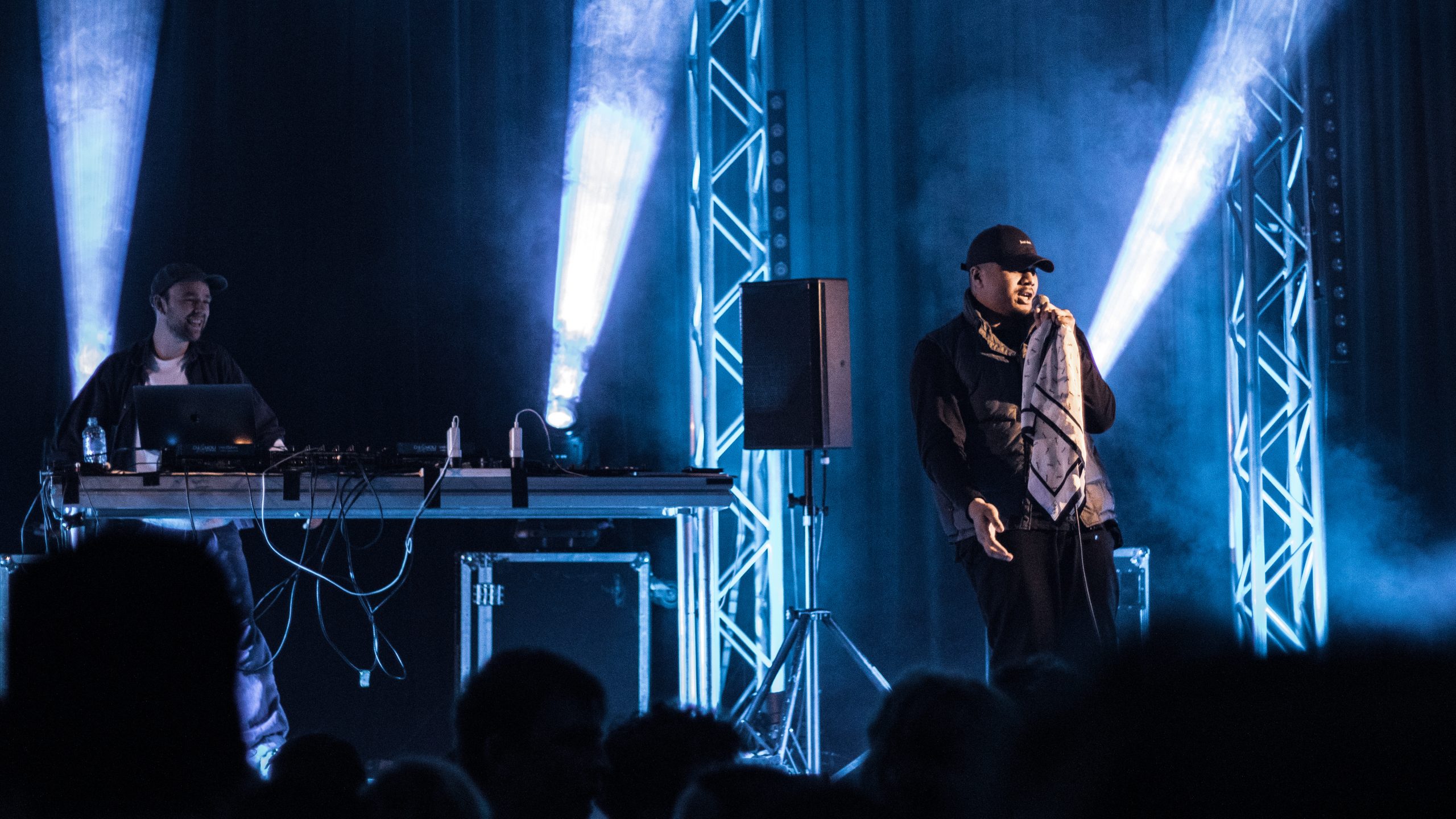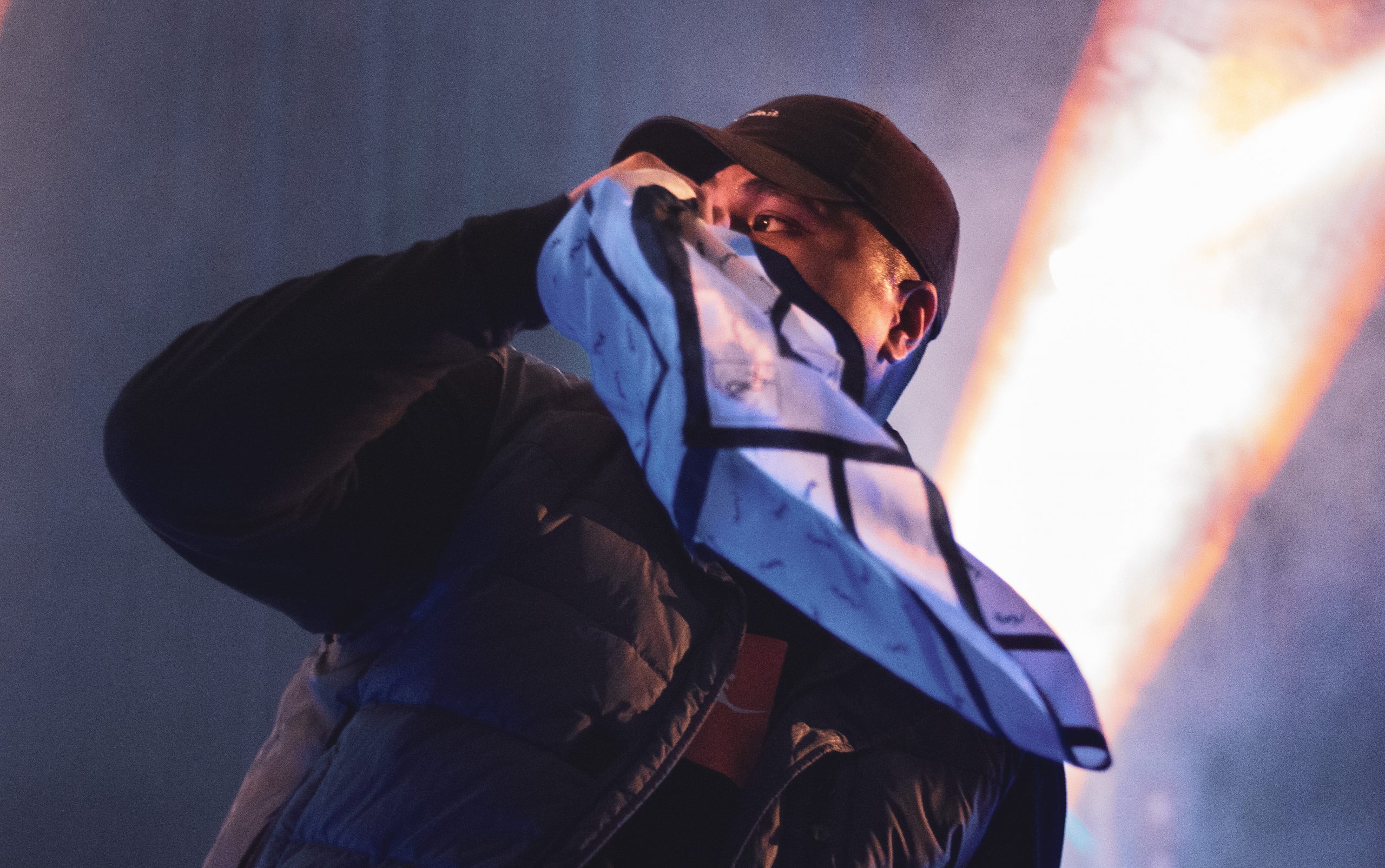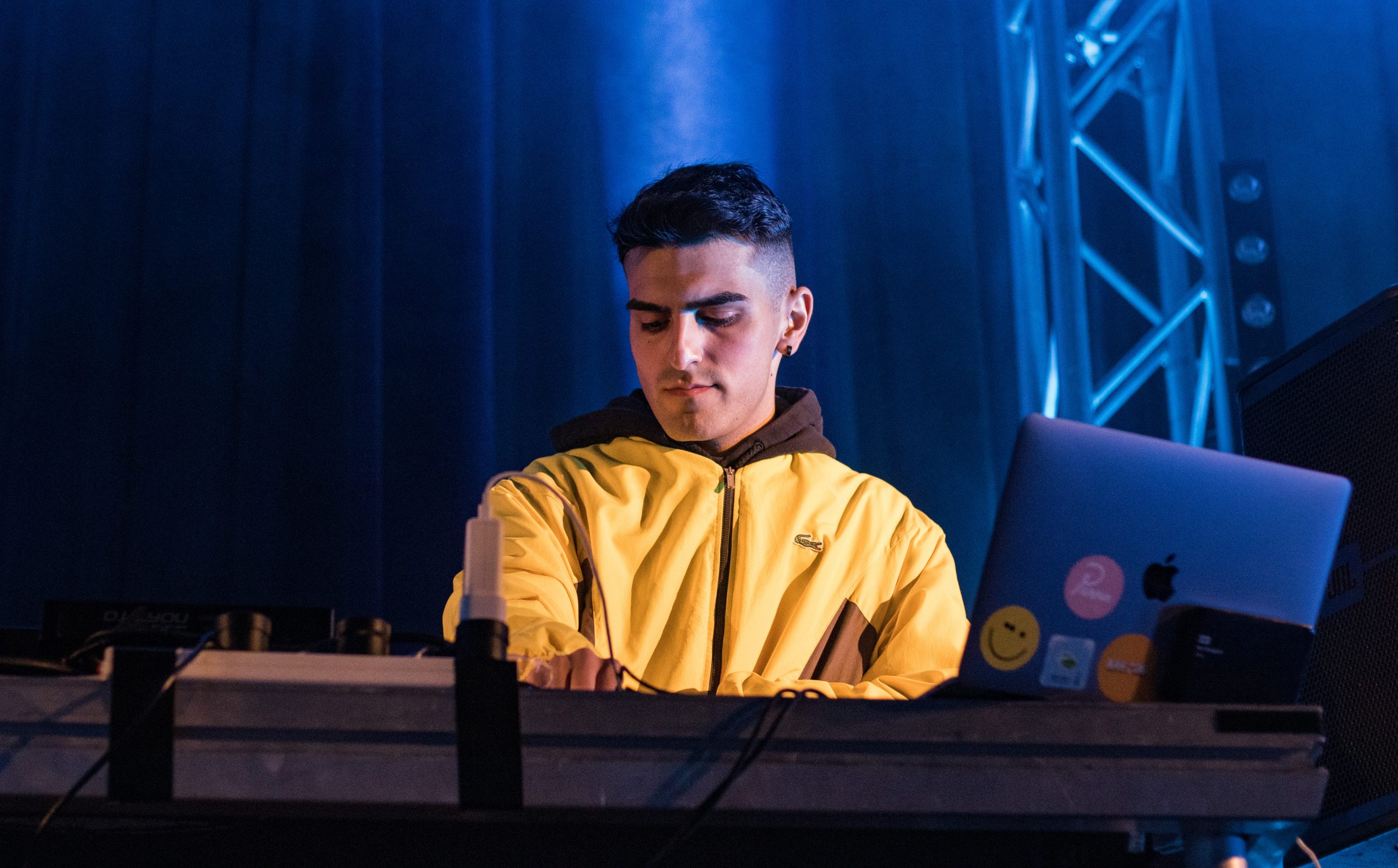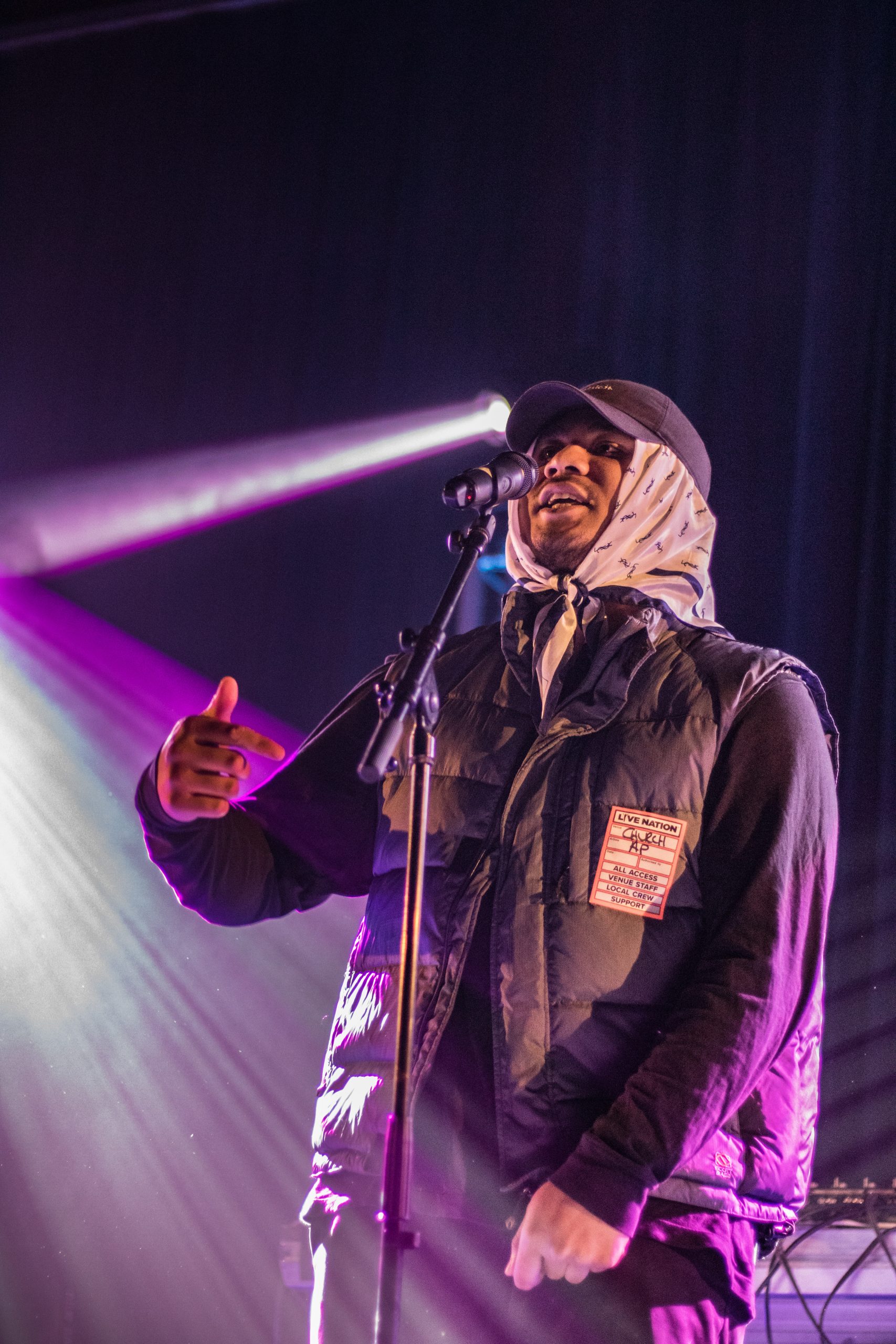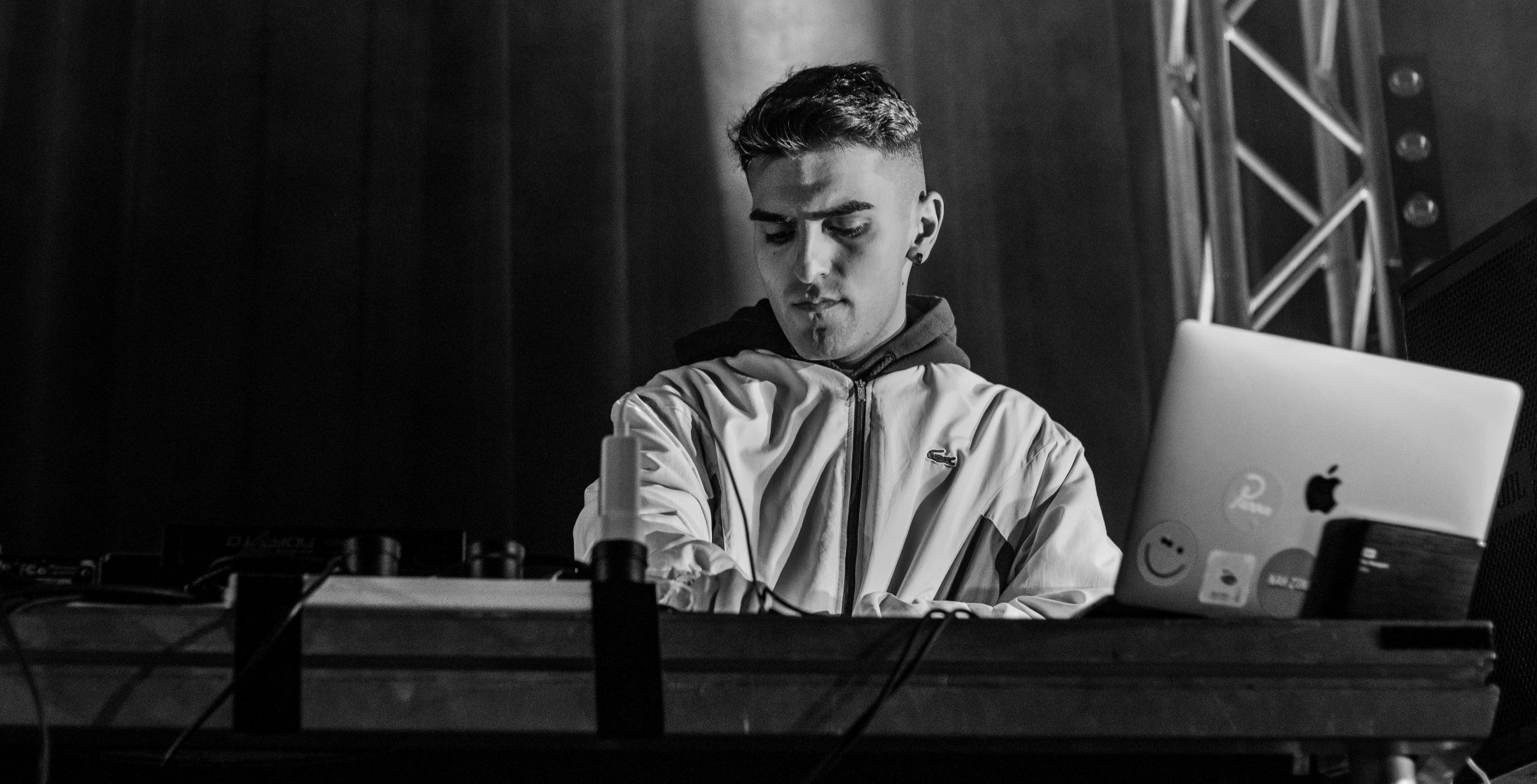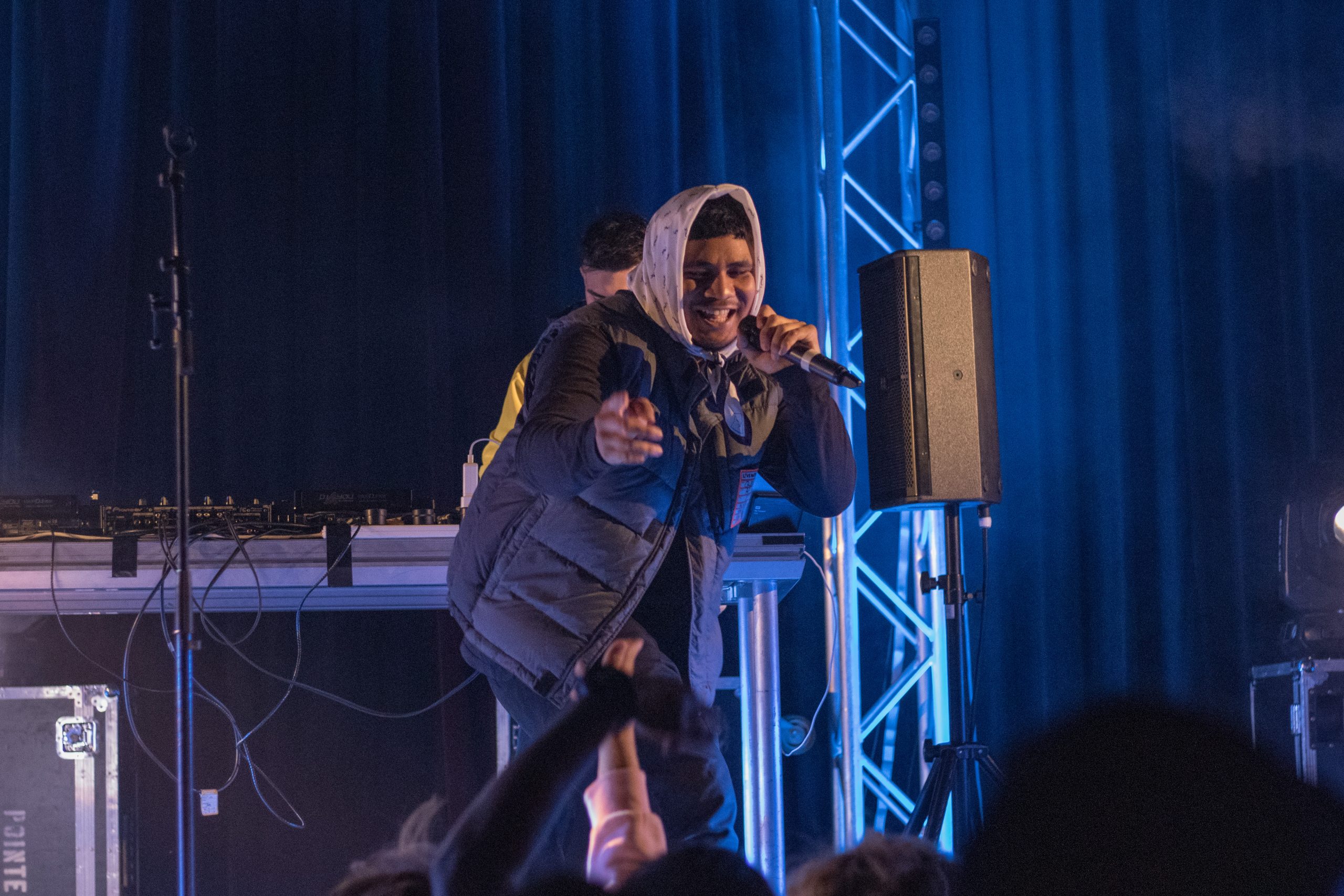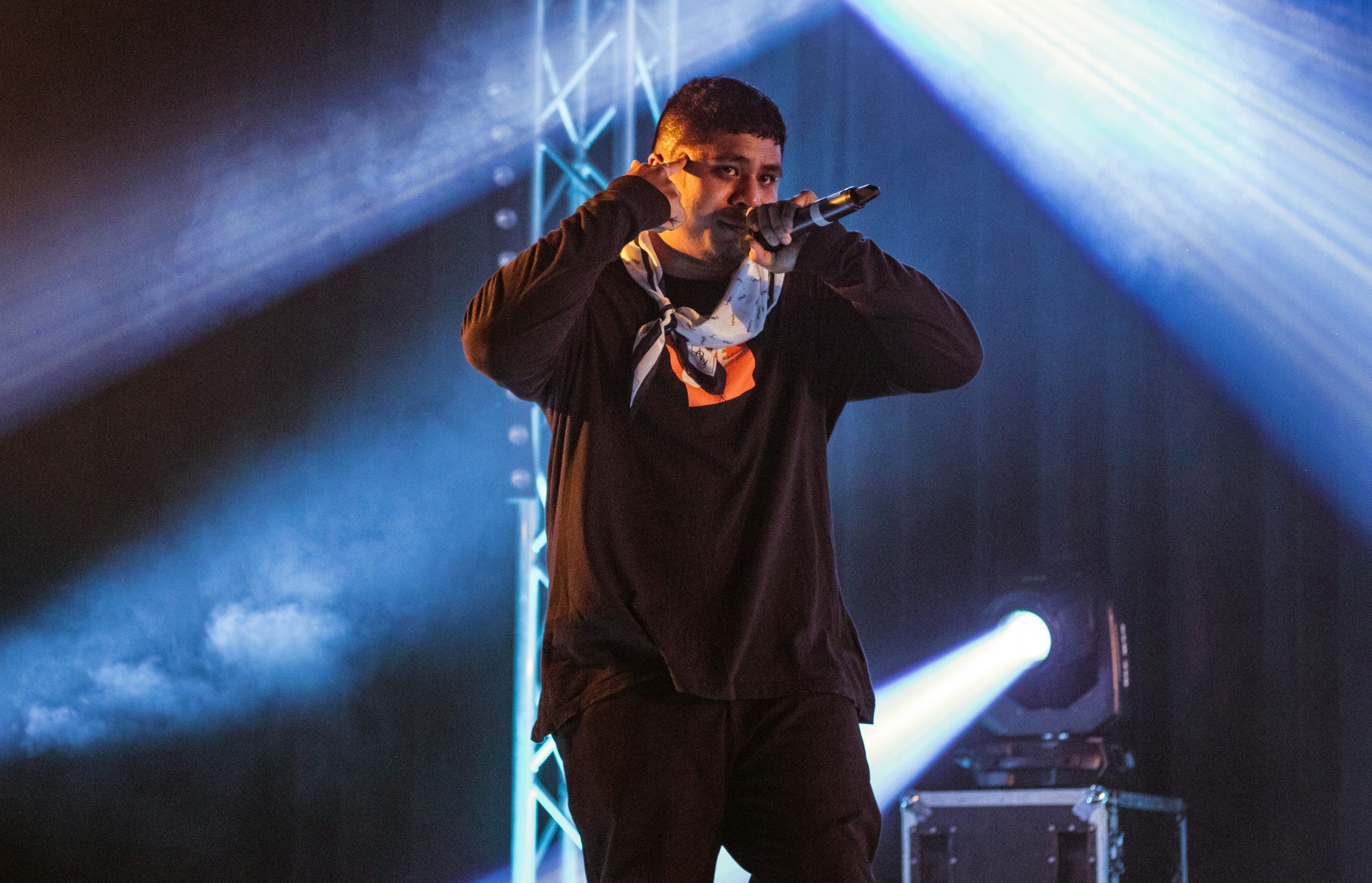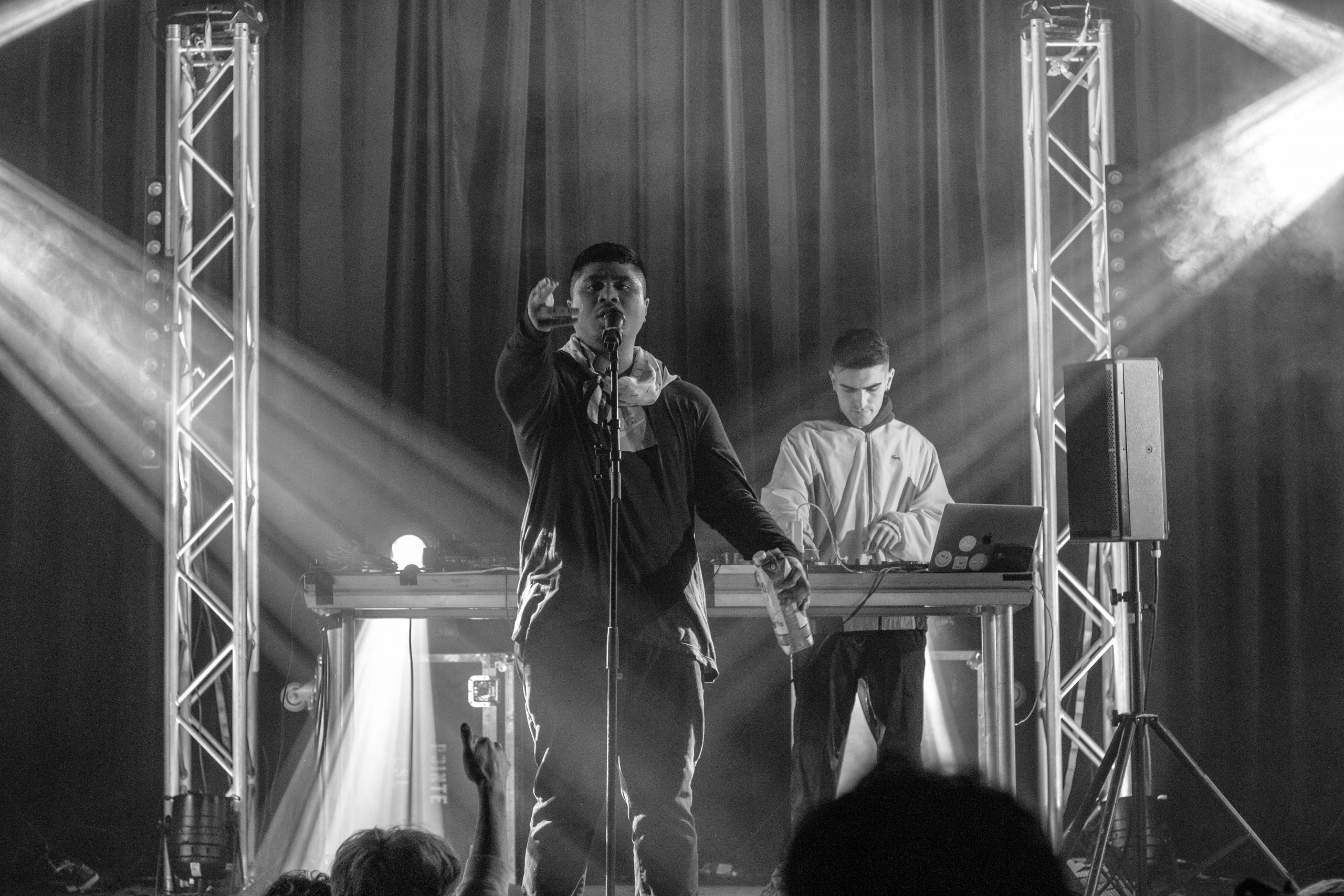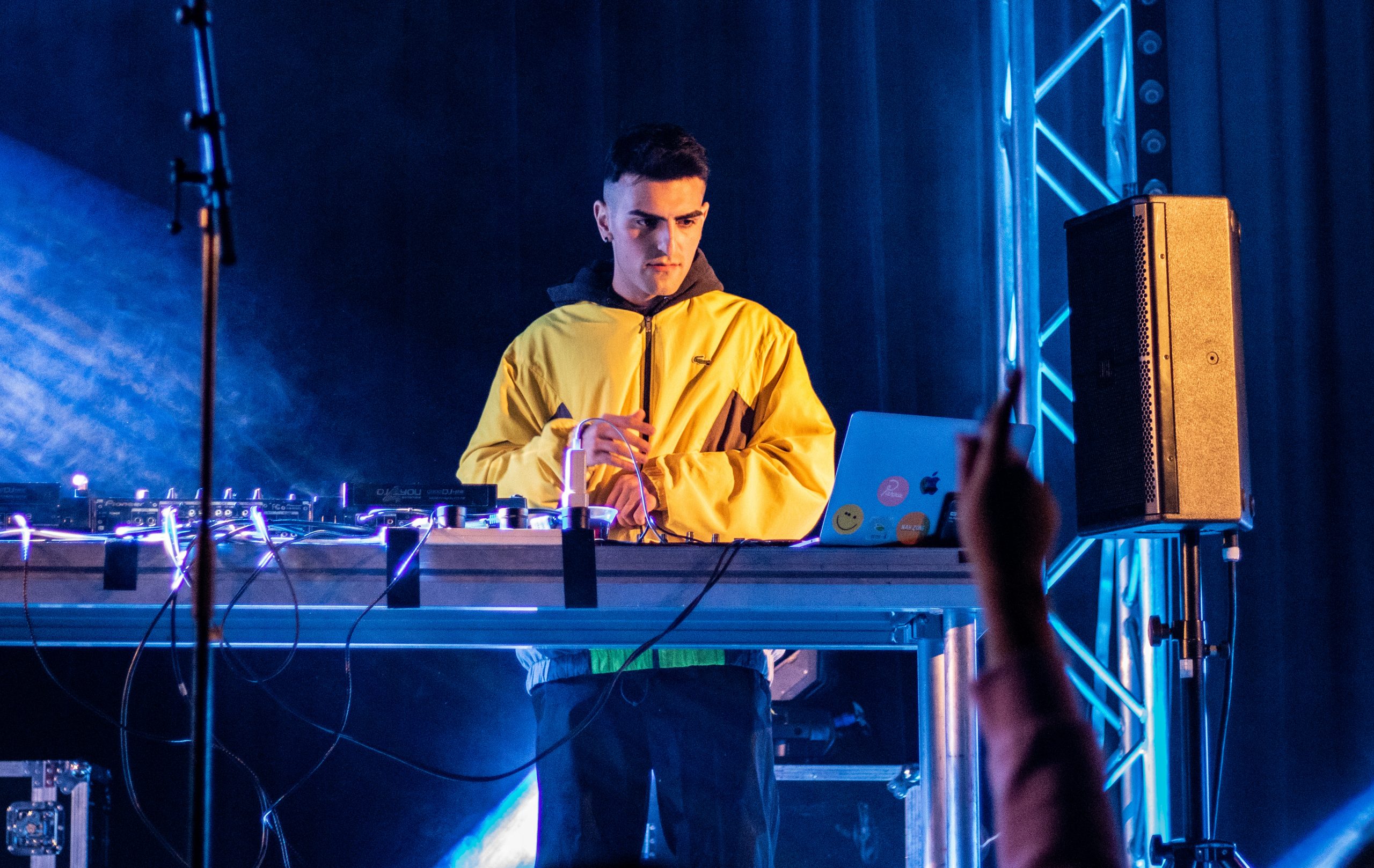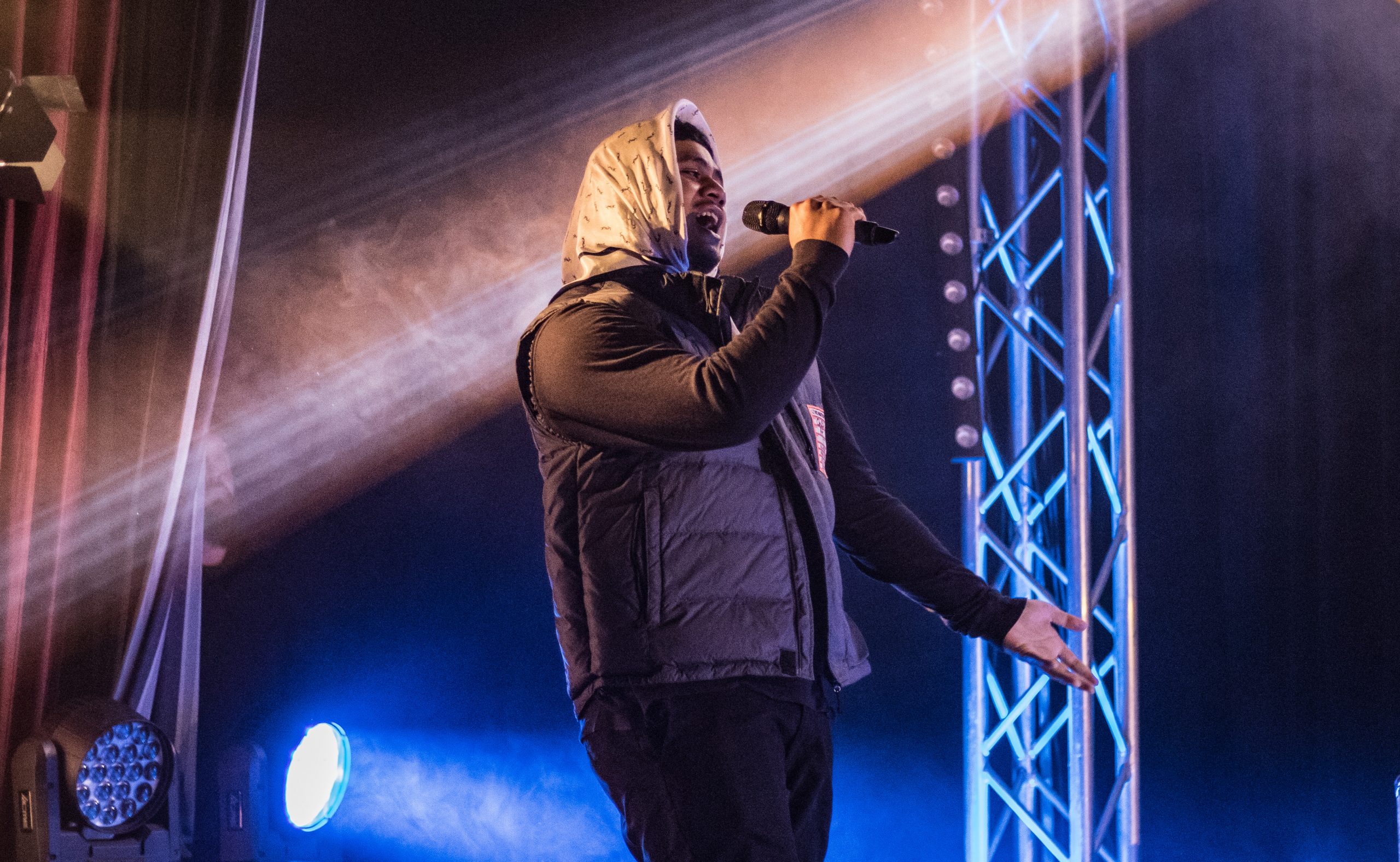 Half Queen took the stage again to keep that energy going. She remained onstage as PollyHill took the stage! I was looking forward to seeing PollyHill, especially after she released the incredible track 'Spooky'. With seeing people live for the first time, I always find it interesting seeing how people handle crowds and their stage presence. PollyHill seemed to be comfortable on the stage, pacing back and fourth as she performed. She spoke of a couple of riddles which were actually bars from the track she would follow with. Her delivery can't be faulted and she gave a great performance, including unreleased tracks and even had Church come out to join her on the last one!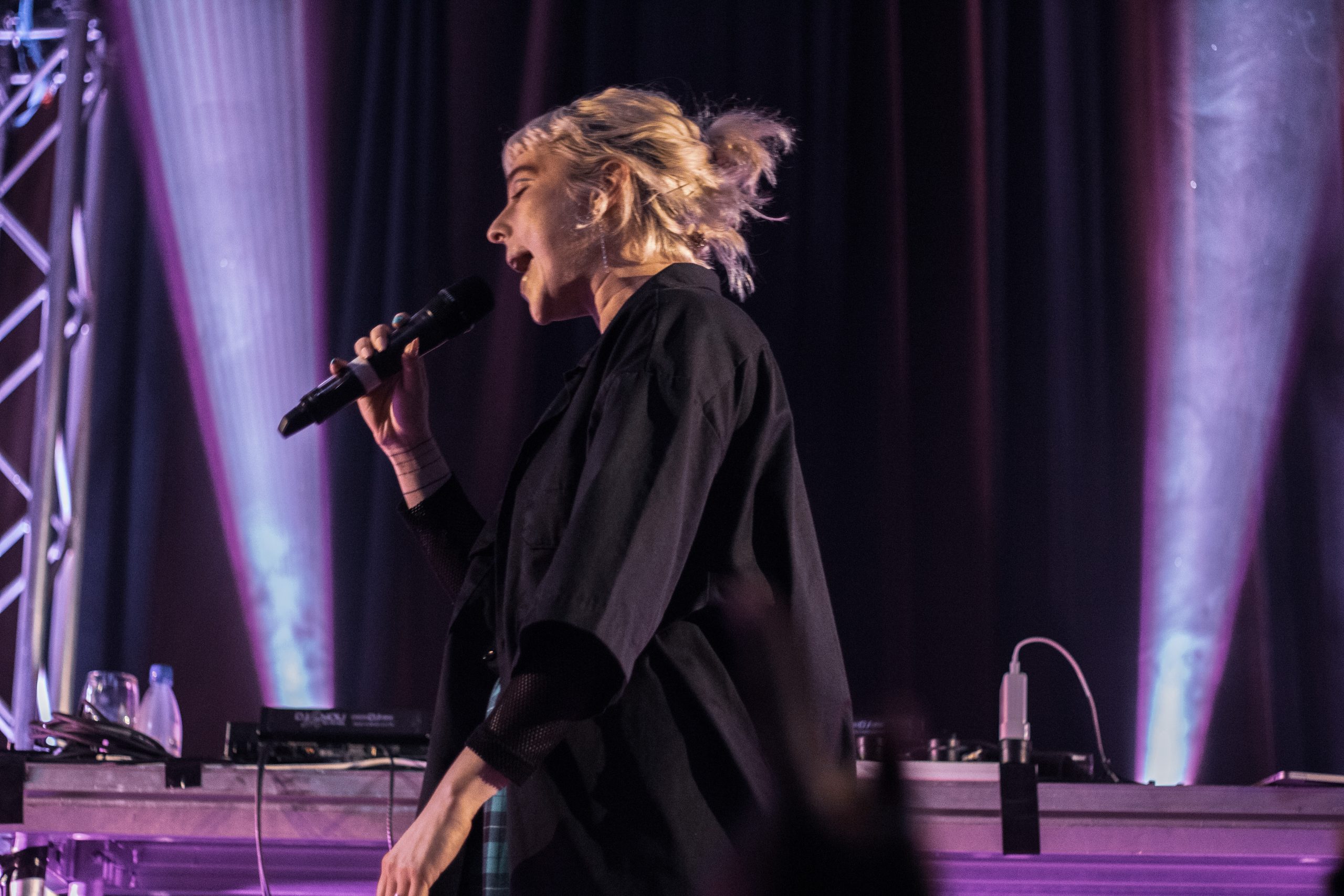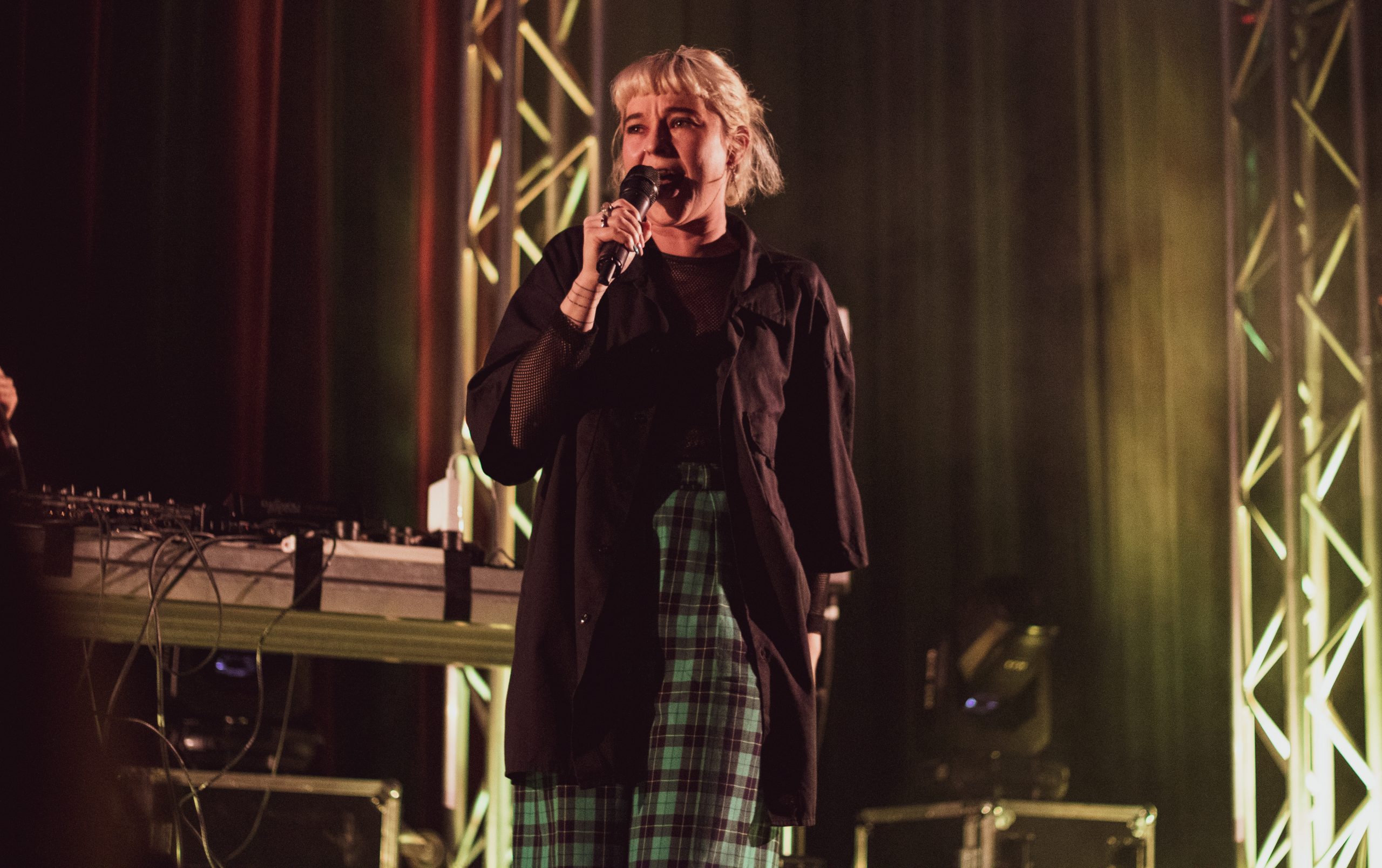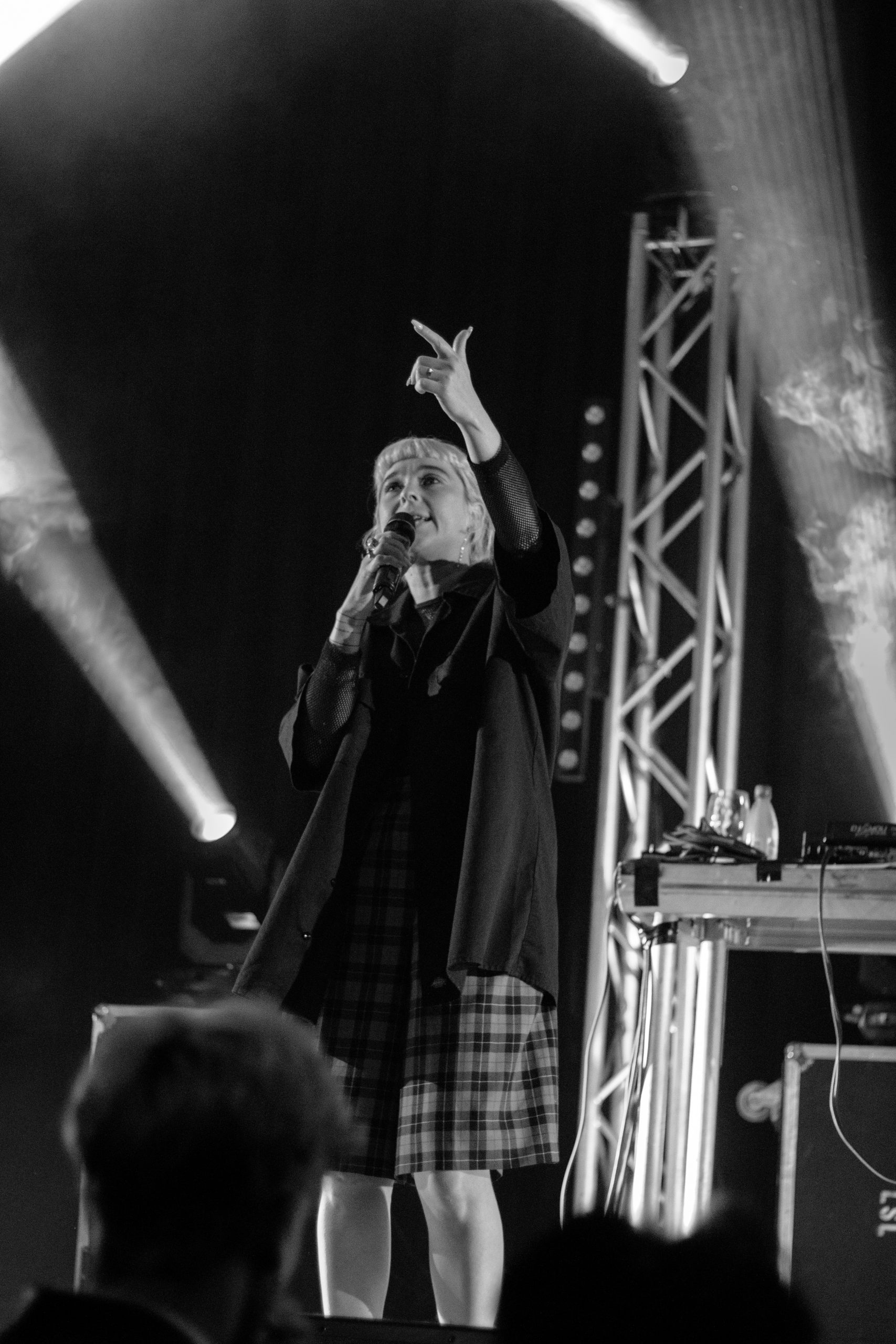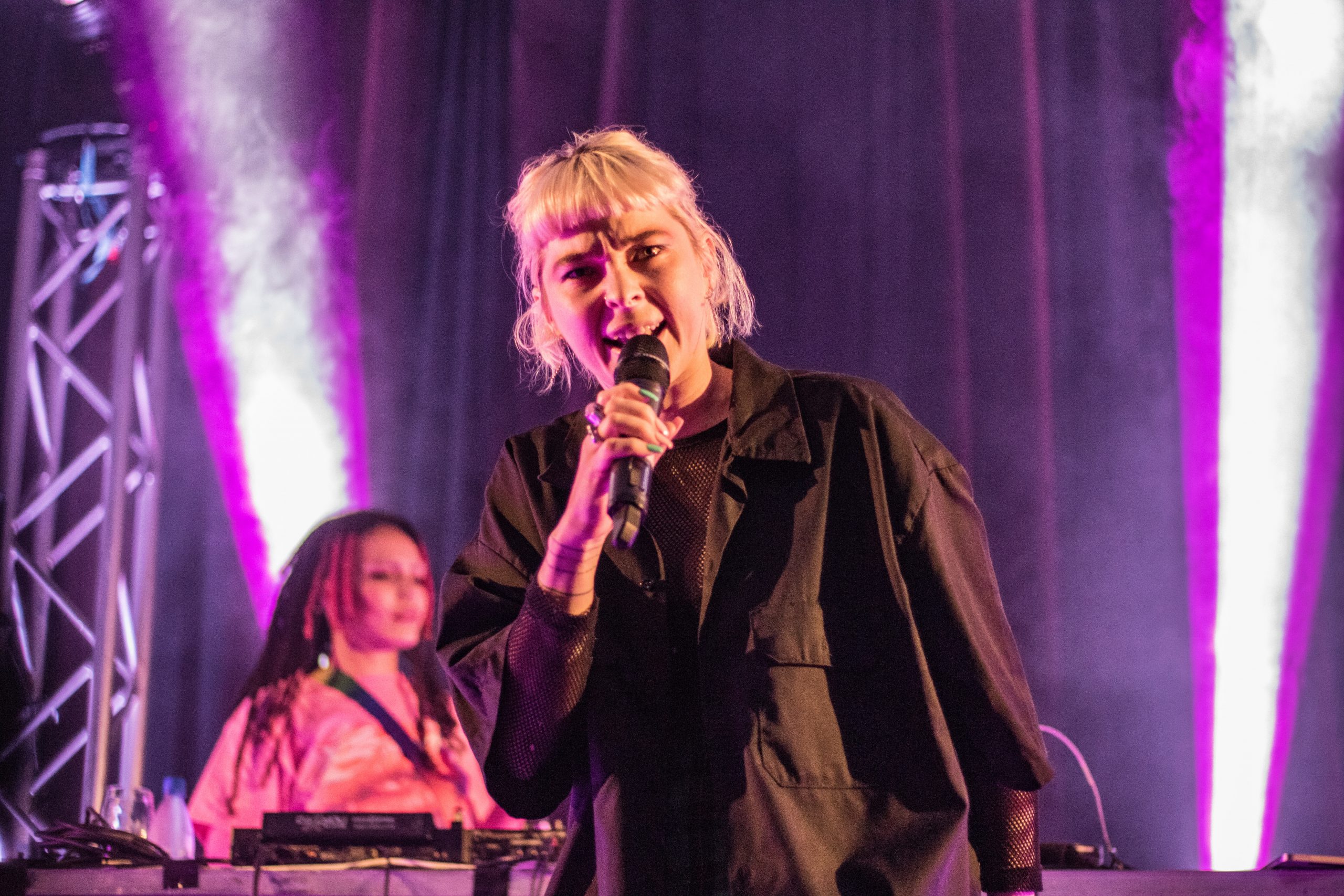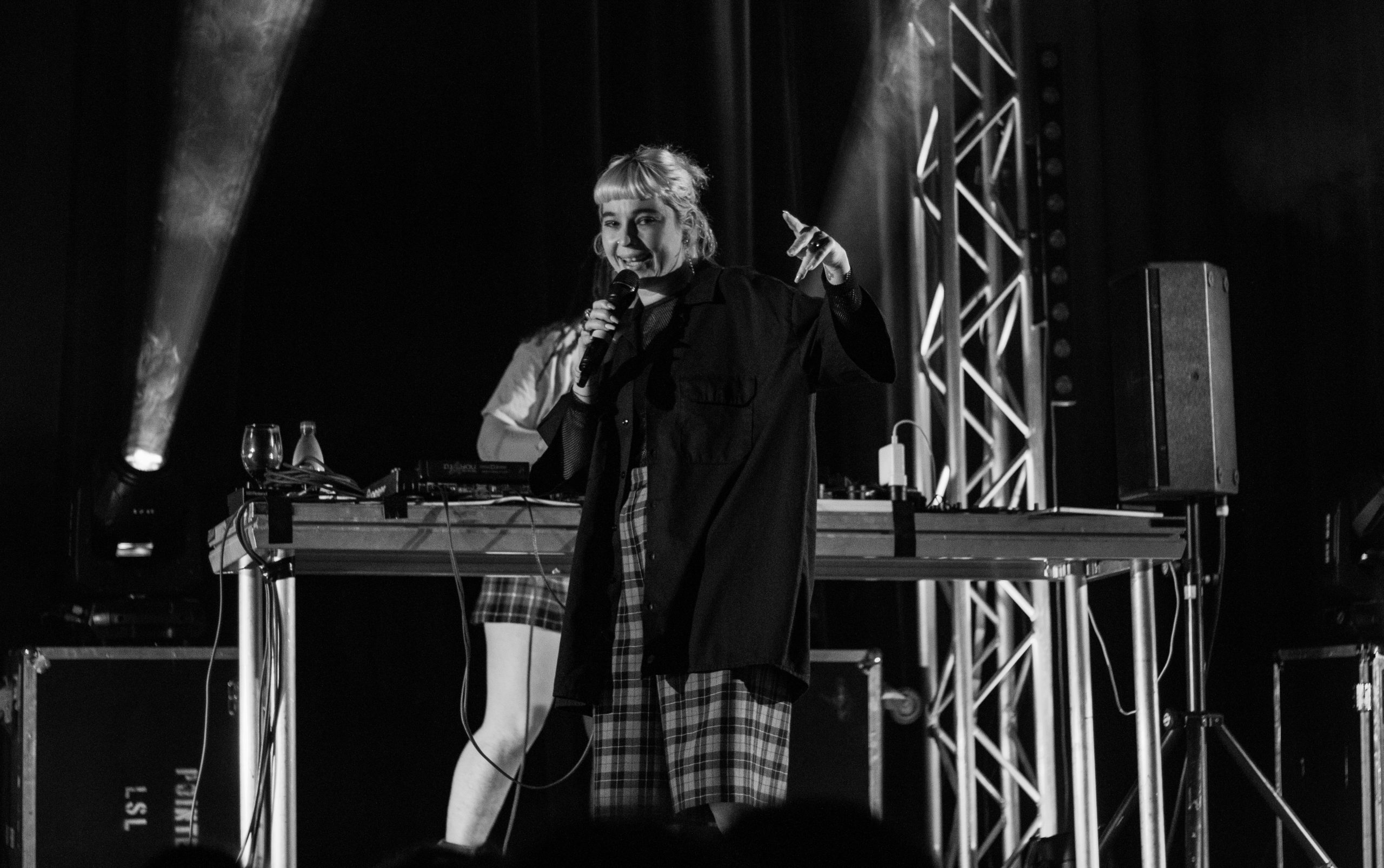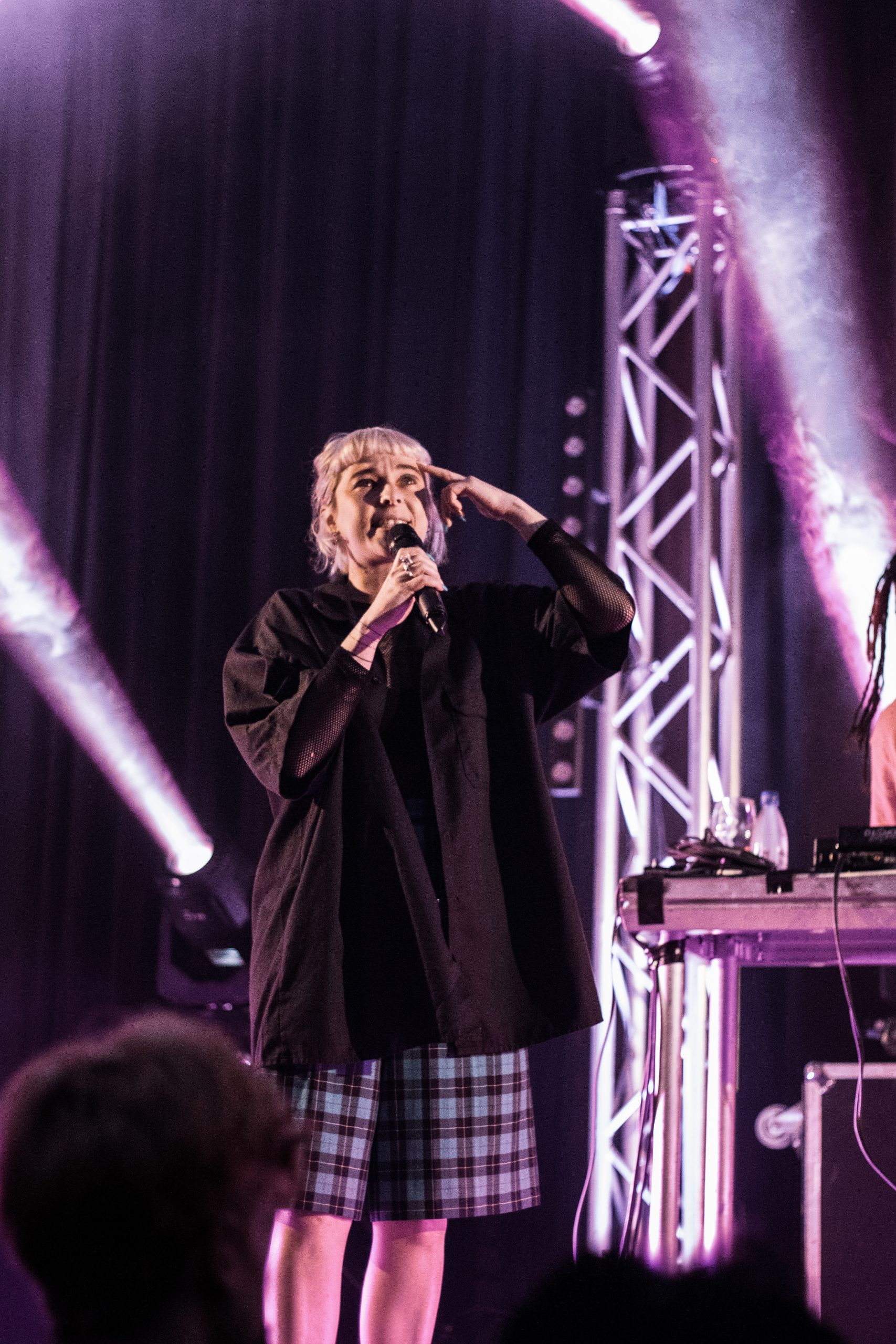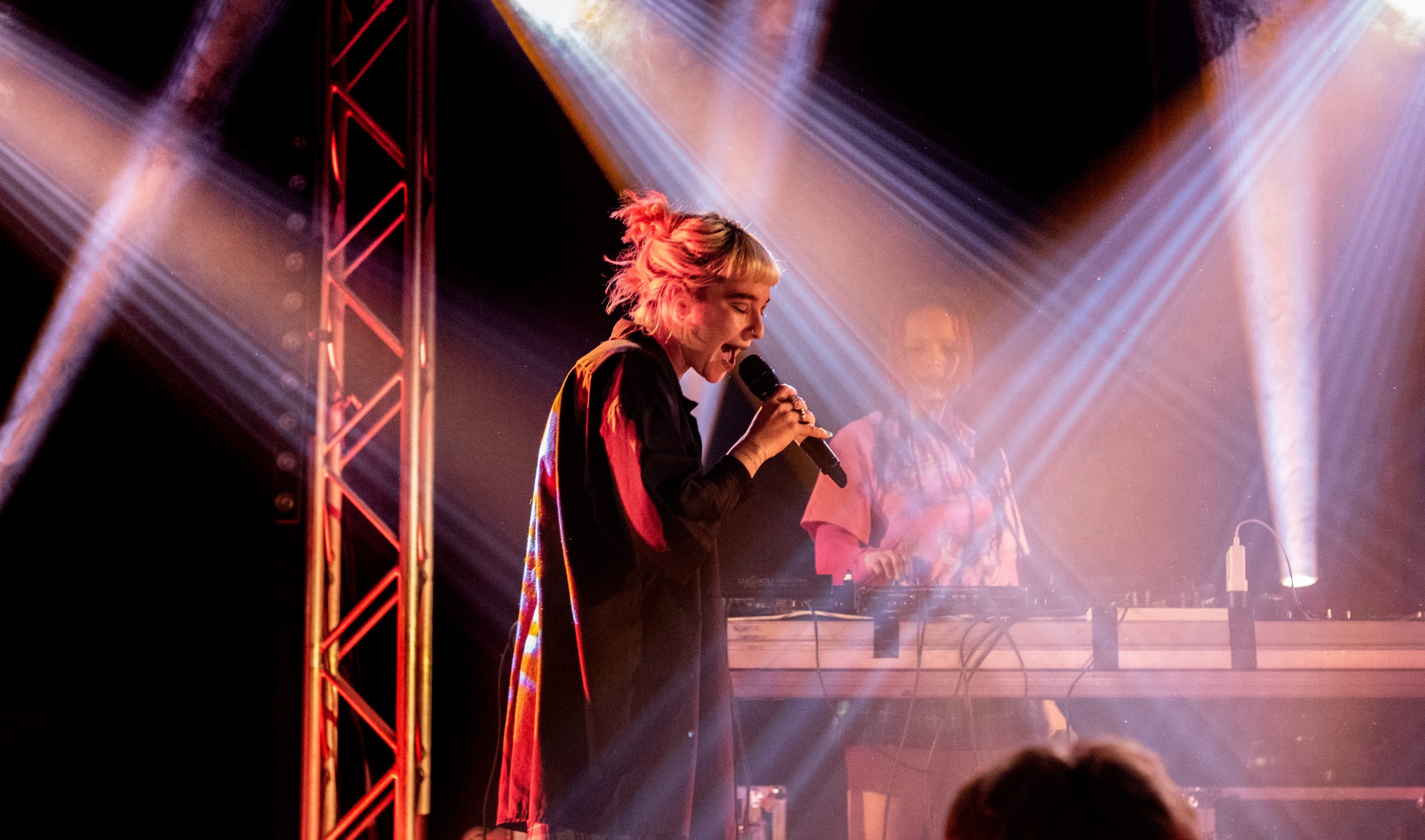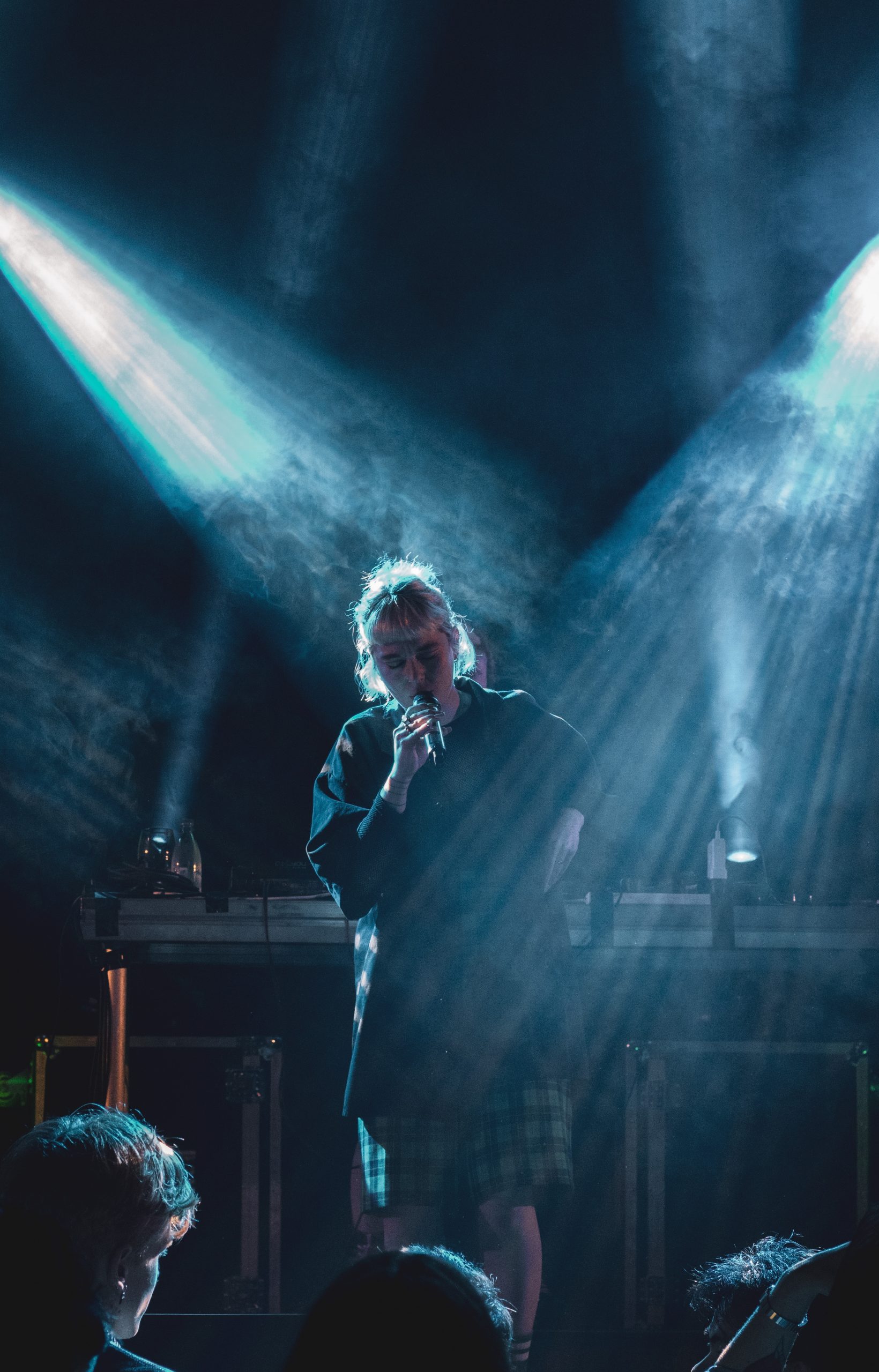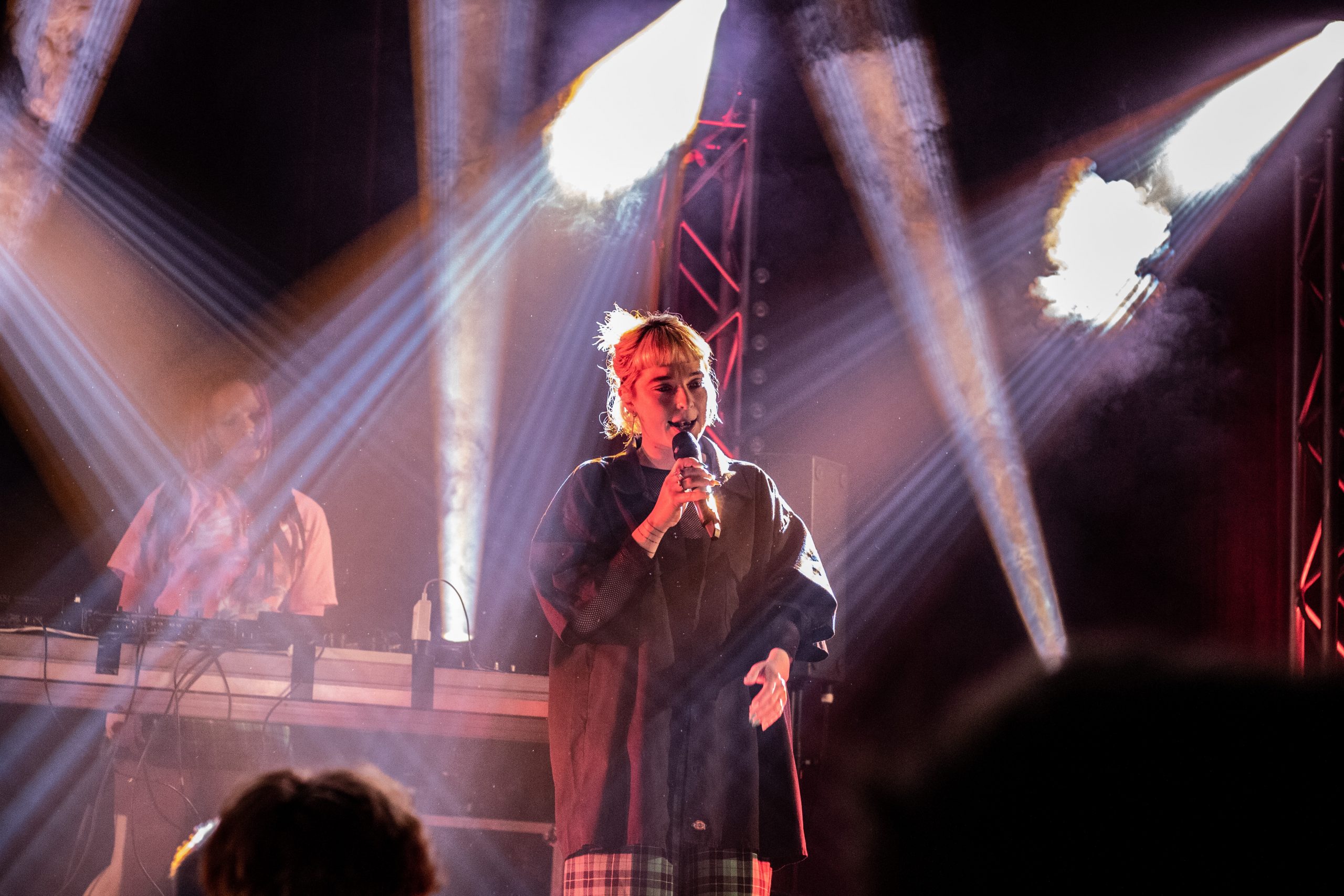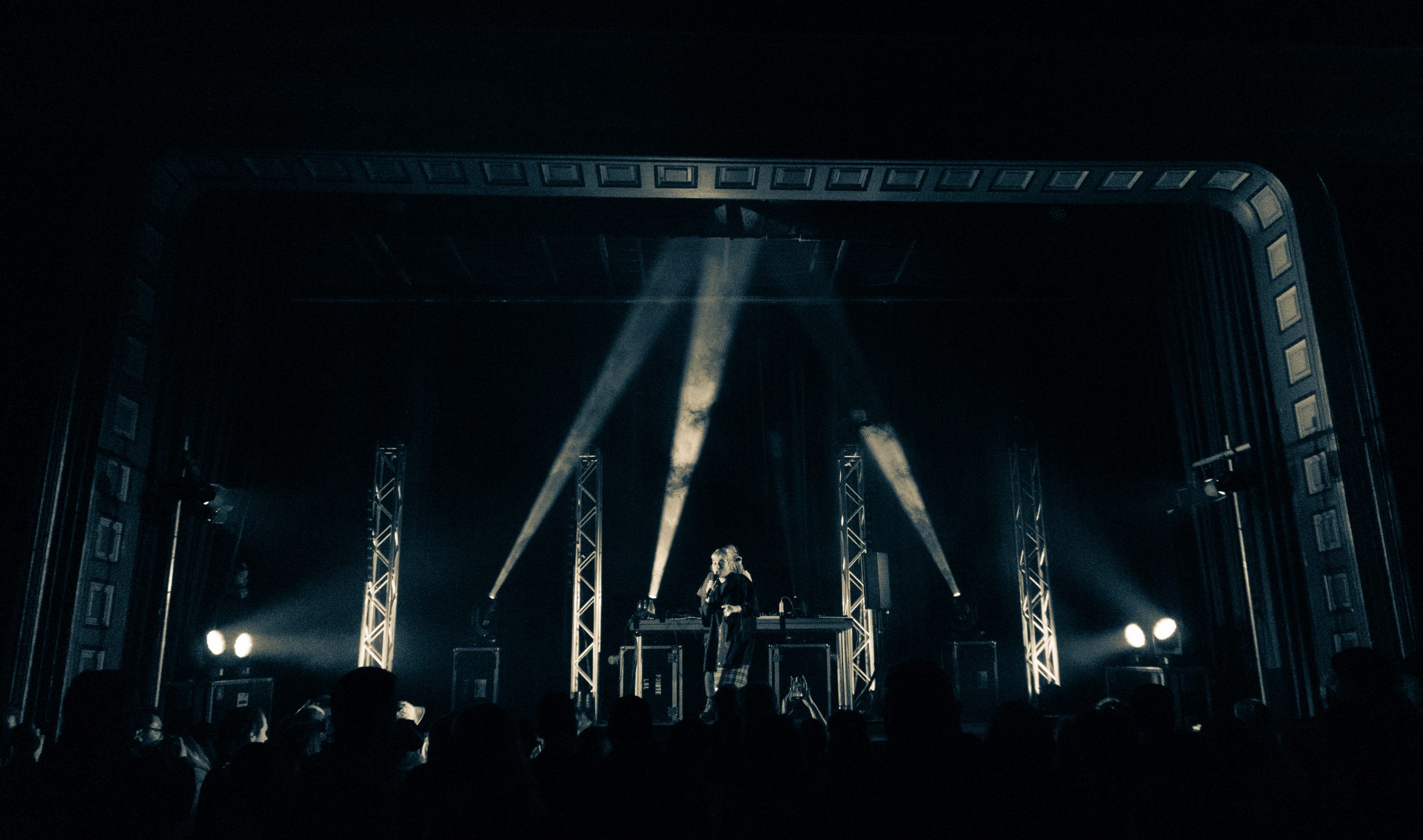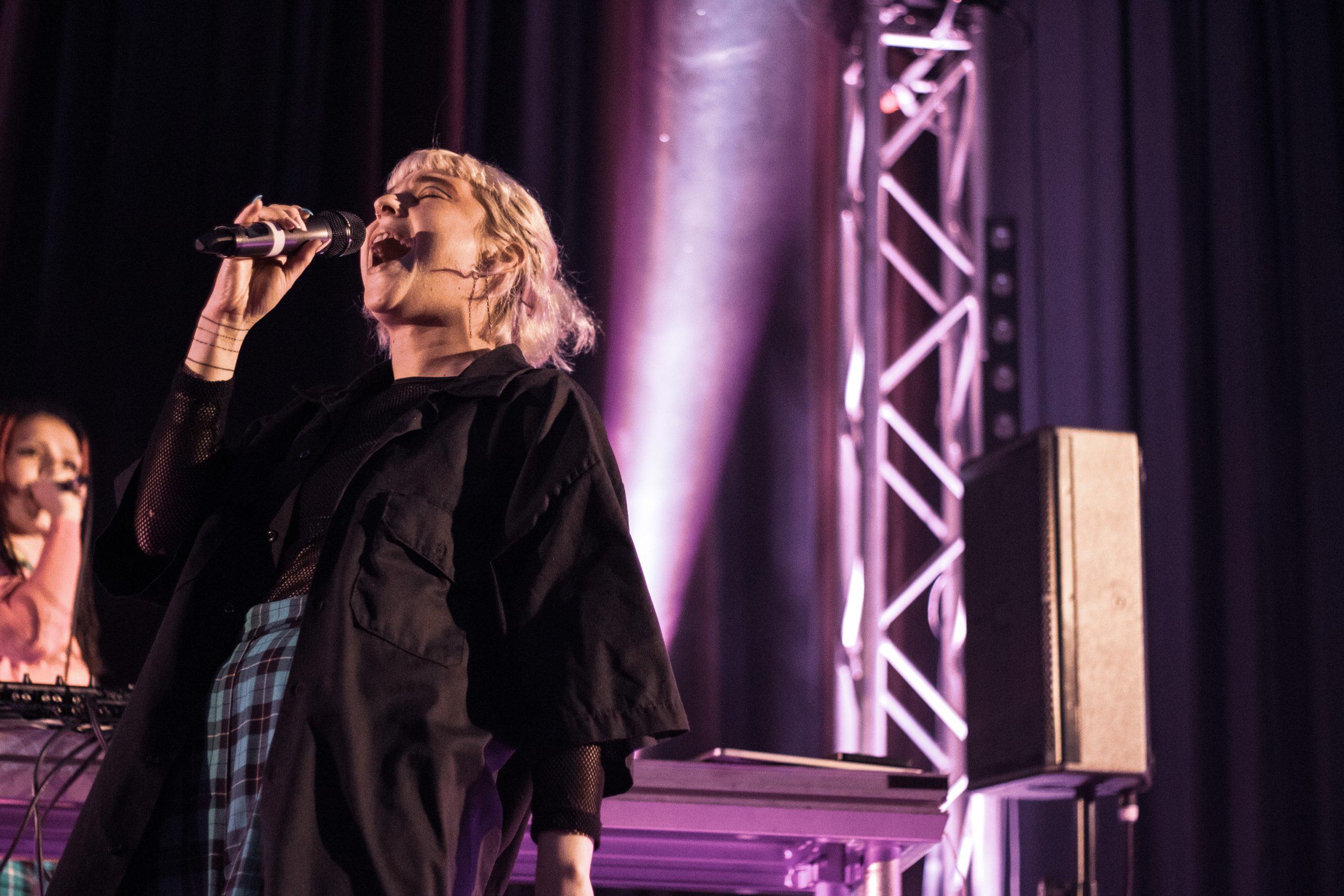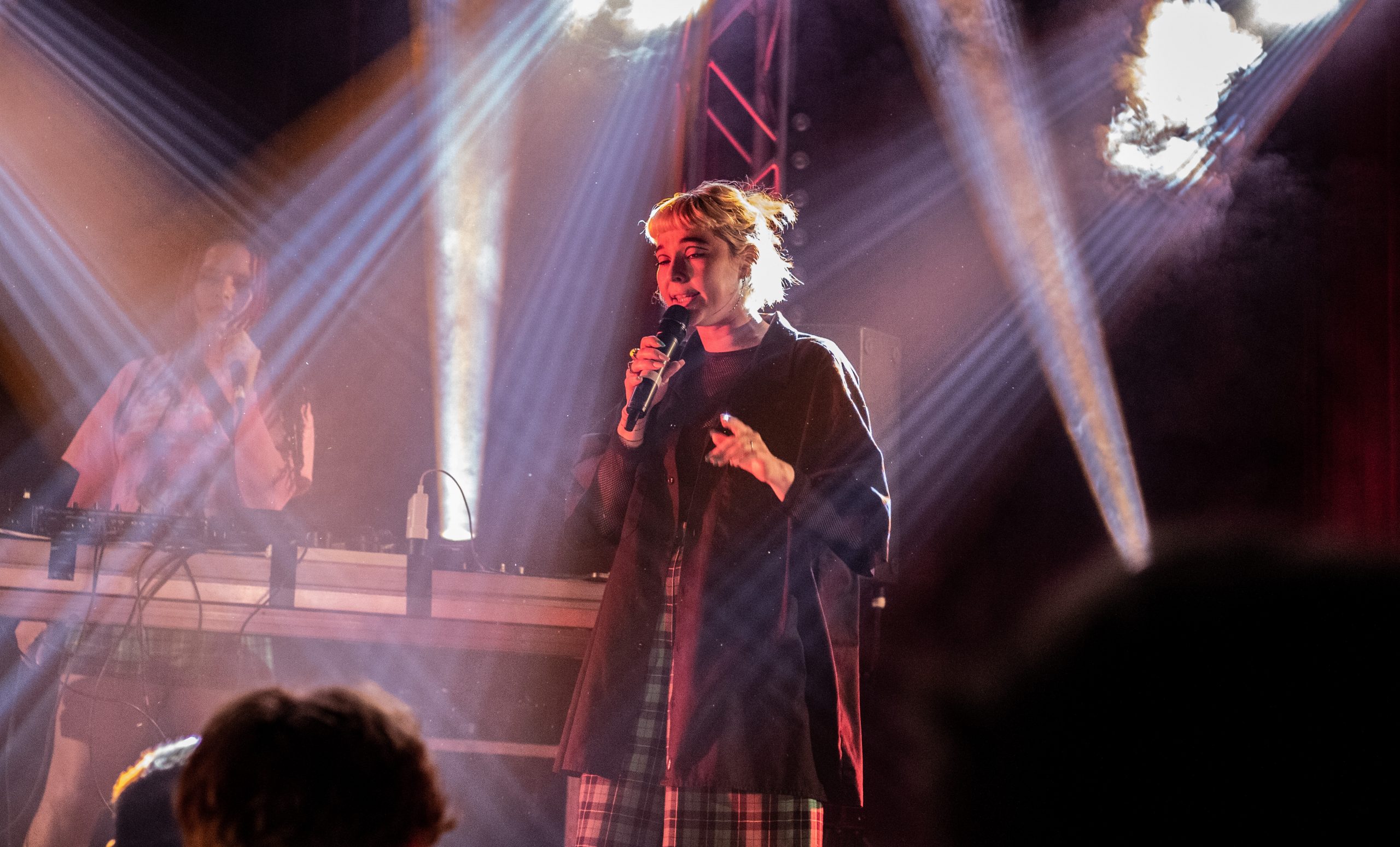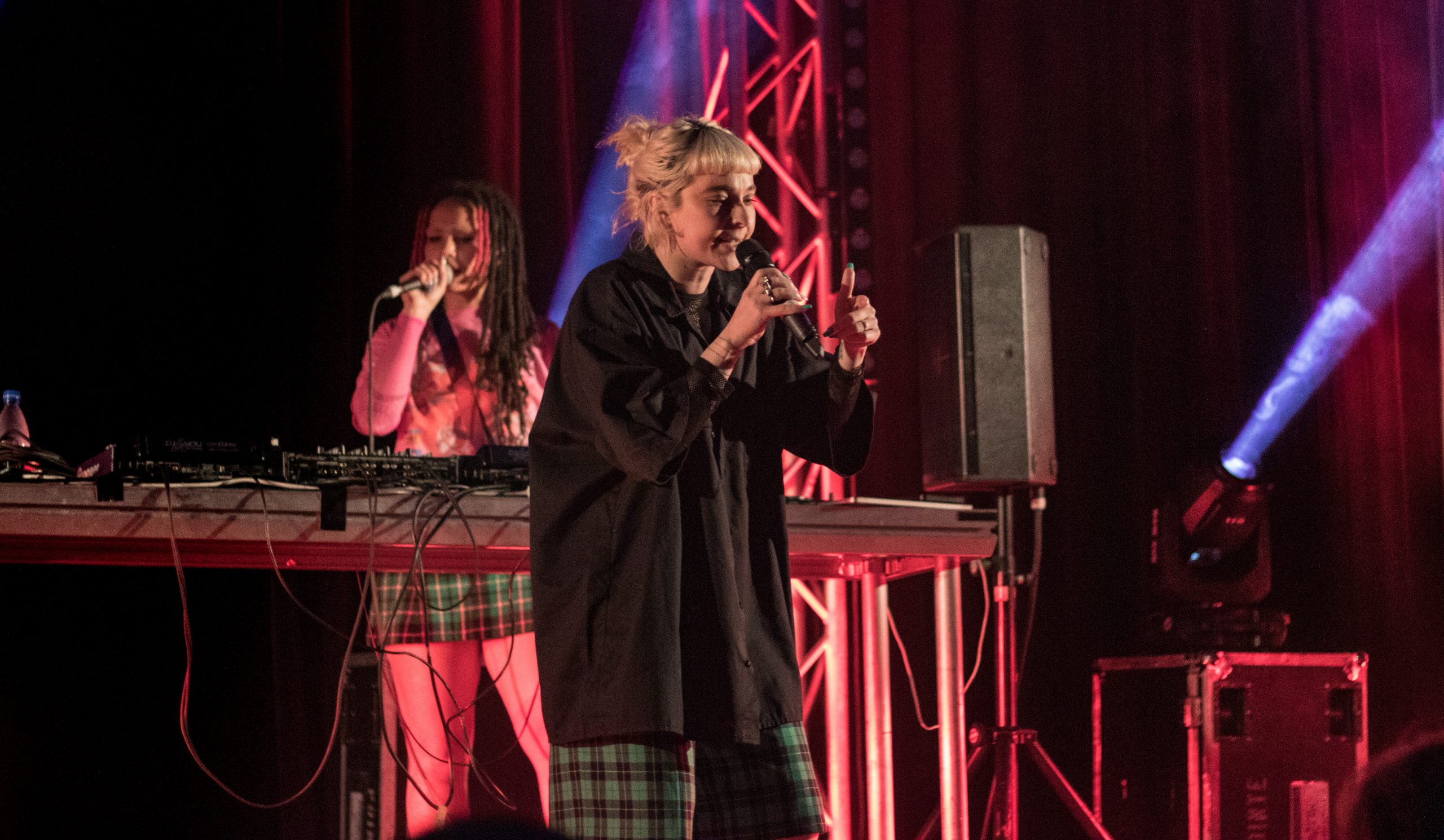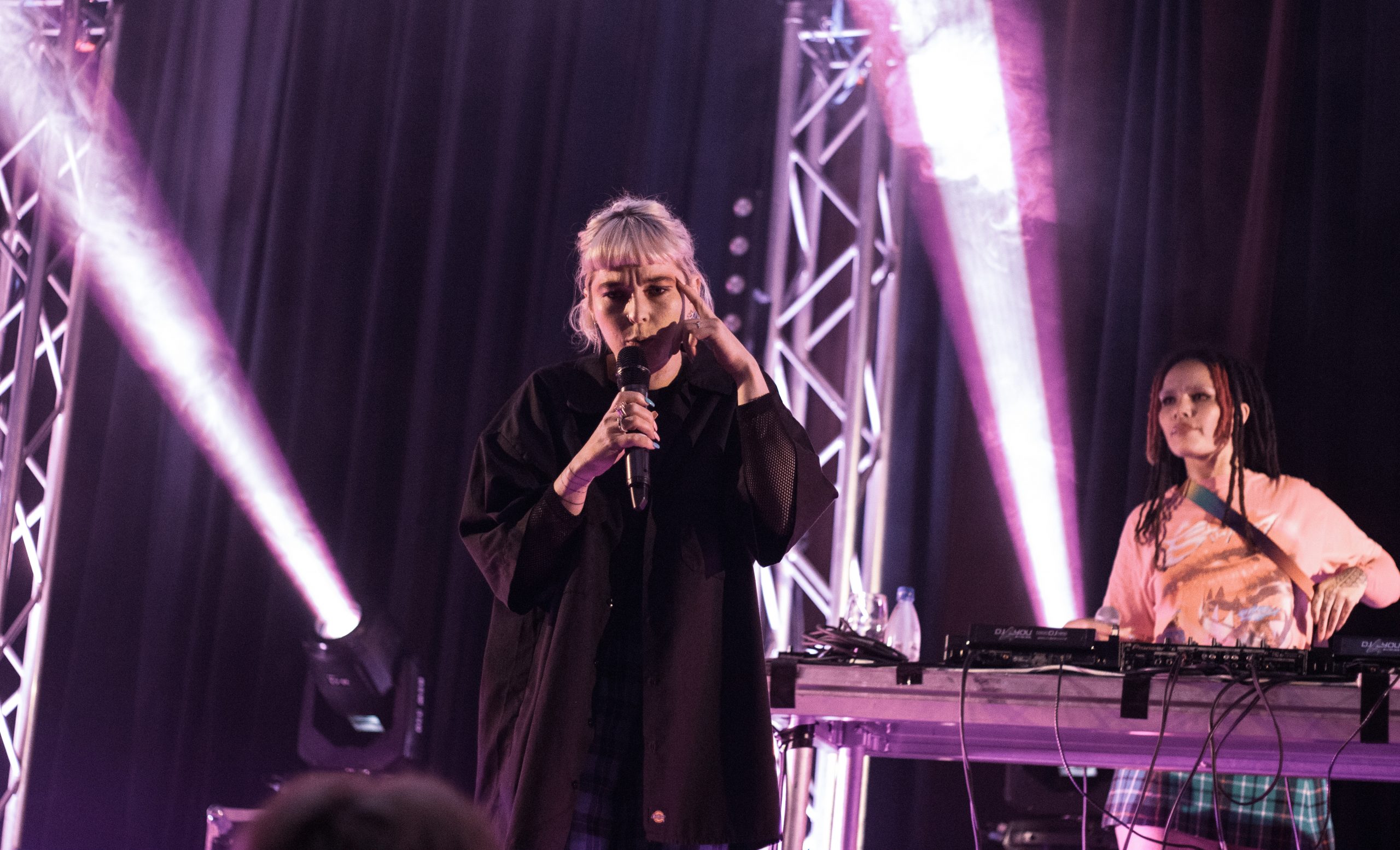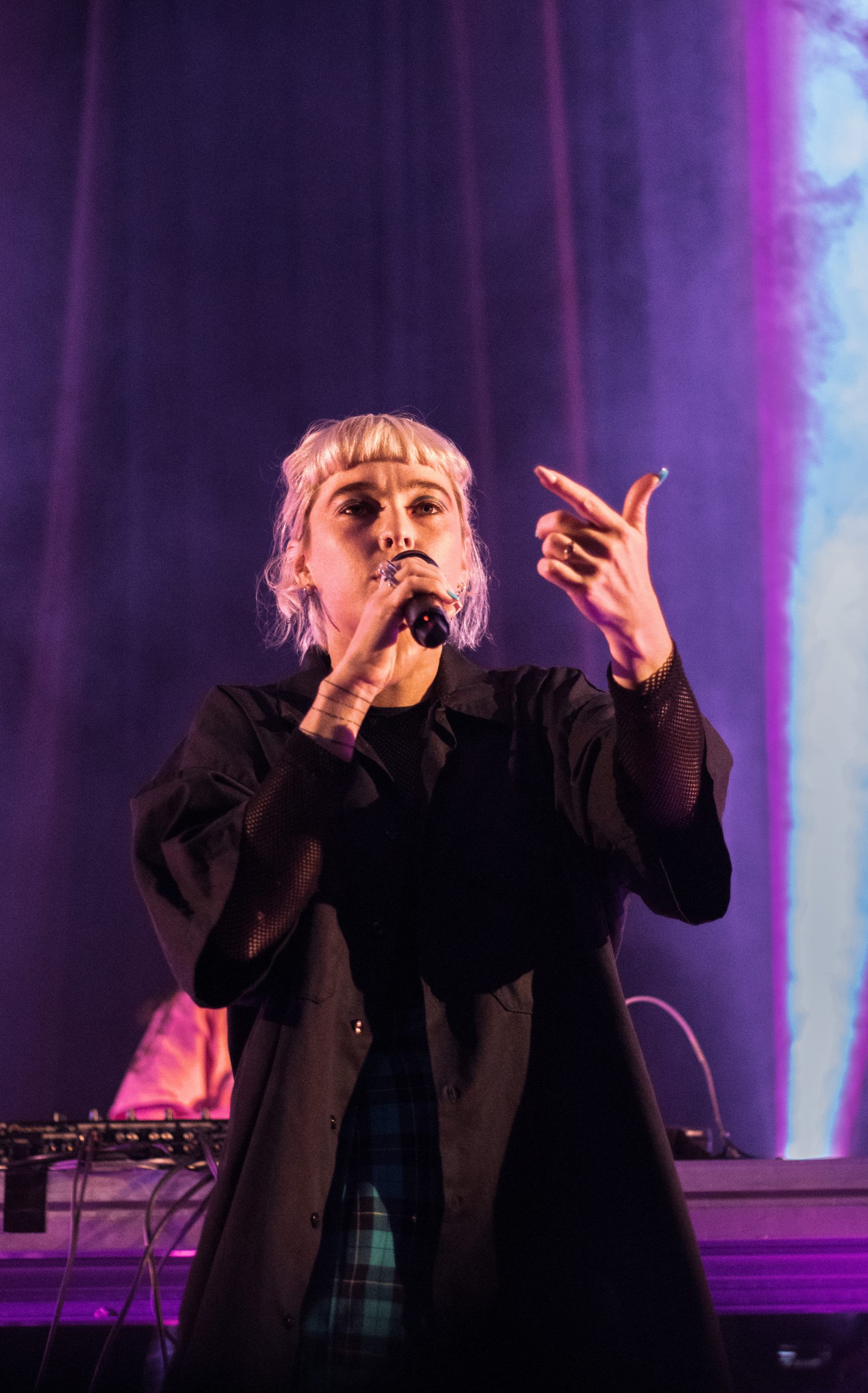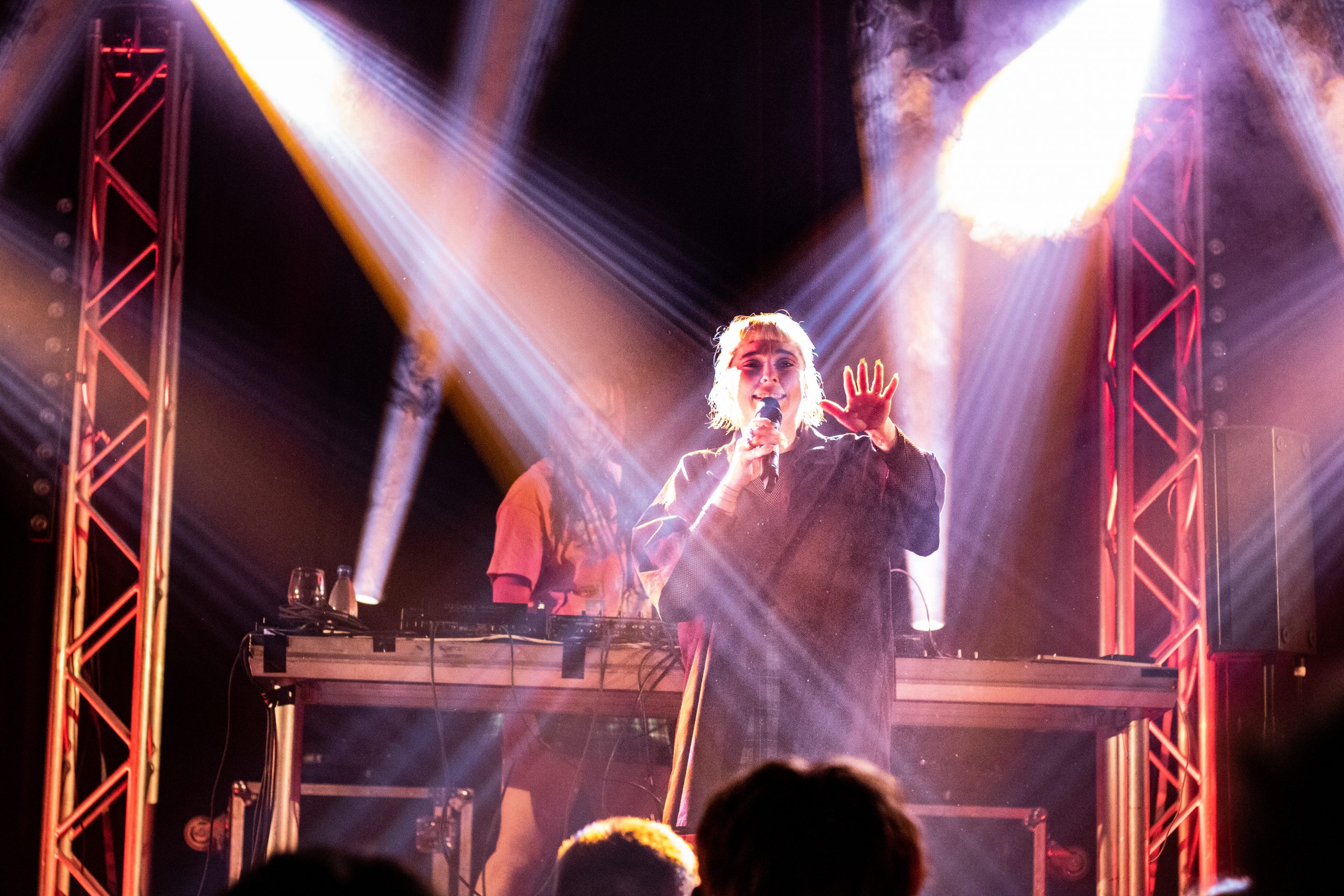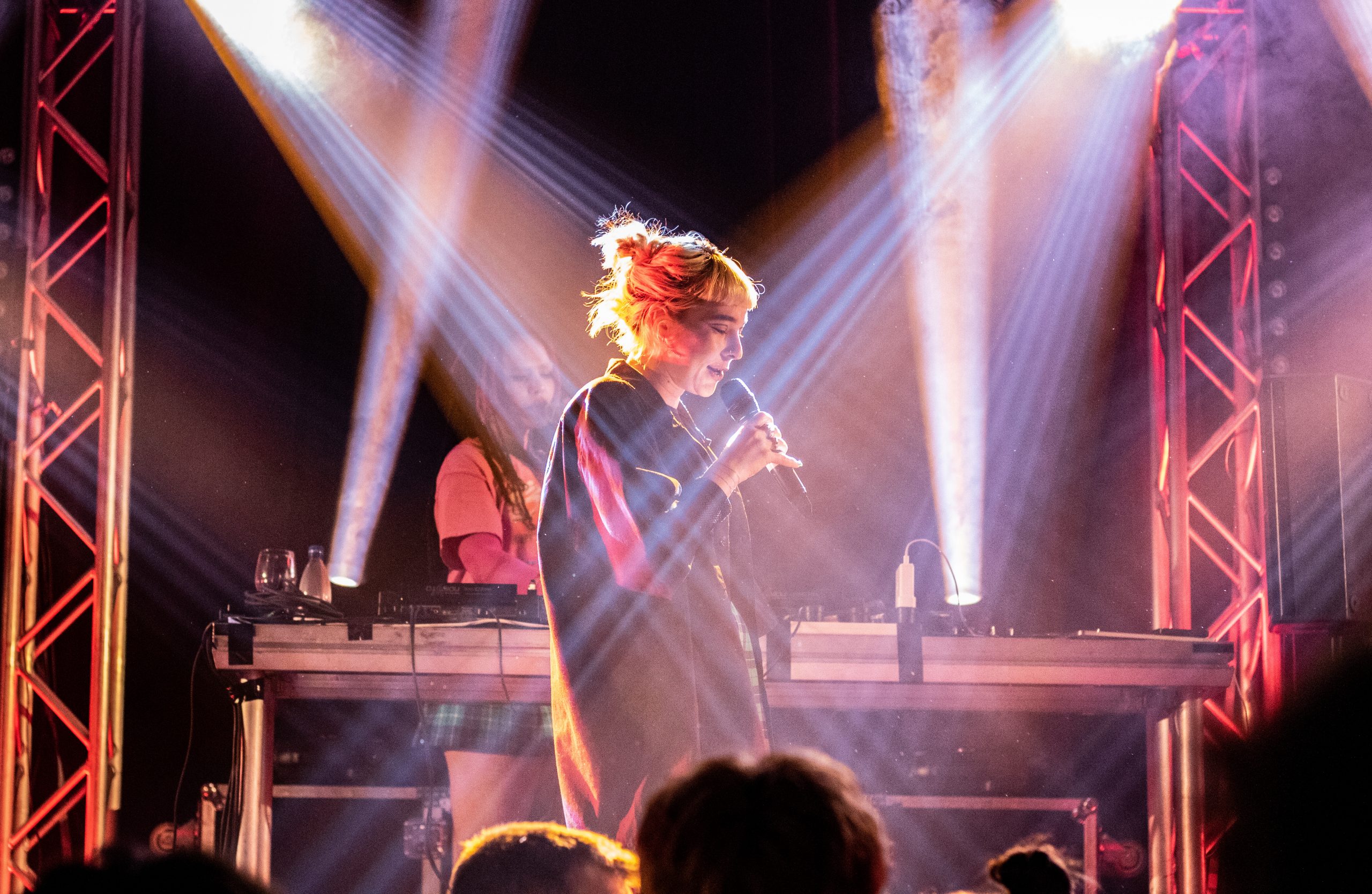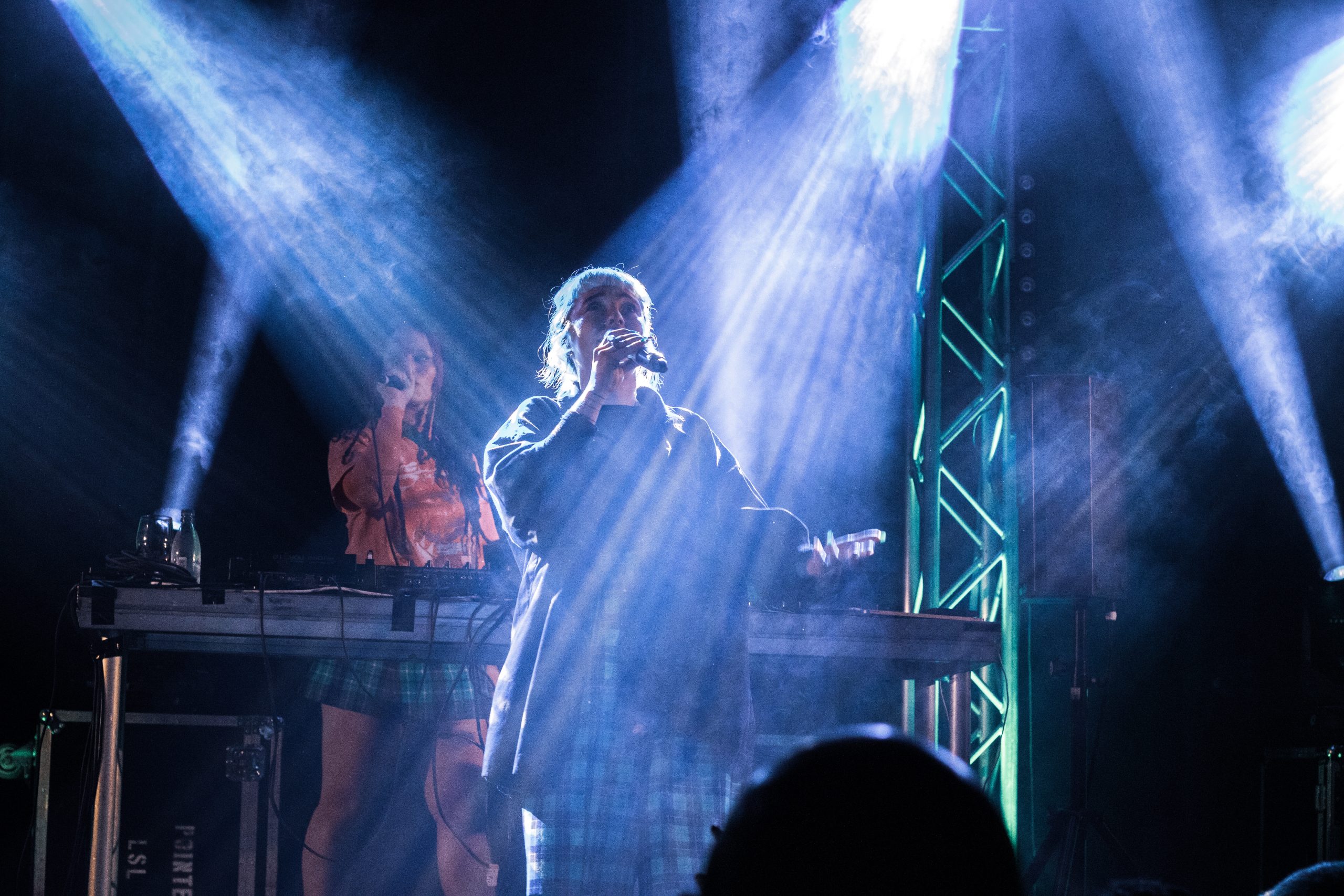 Fable took the stage next. His music is a bit slower than what had been performed prior but I think that was perfect as it gave people time to just vibe and catch their breath before Church & AP. Fable was accompanied by Silas Futura who performed with him and was just an all-round great hype man. Rocking a custom balaclava made by YOHOZO, Fable gave a great performance of tracks, including quite a few off his EP 'A Place Called Home'. Though some of the crowd used this time to get some air etc, Fable still performed as though the room was full. It was definitely a different vibe from his EP release show but still an awesome set nonetheless.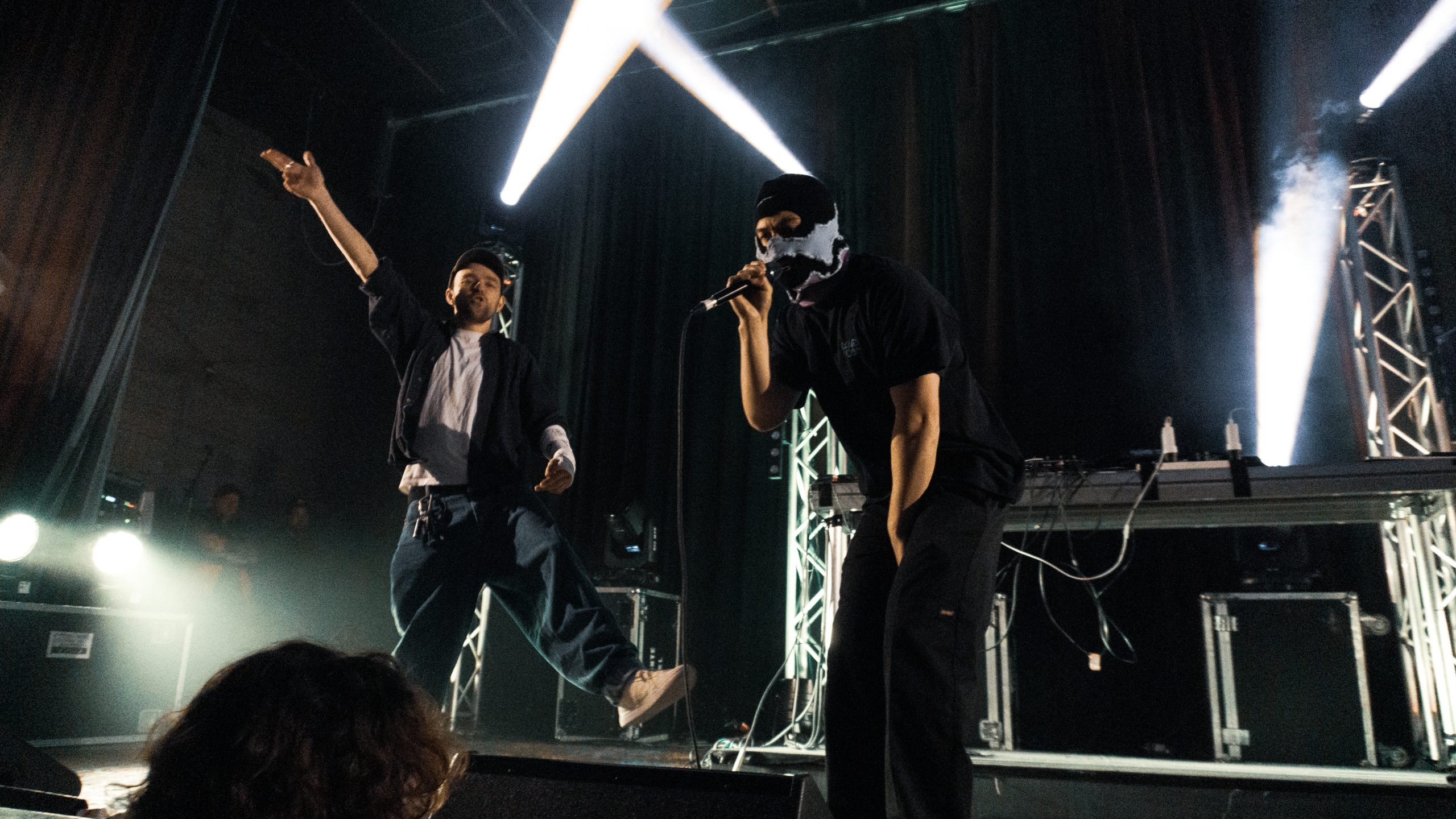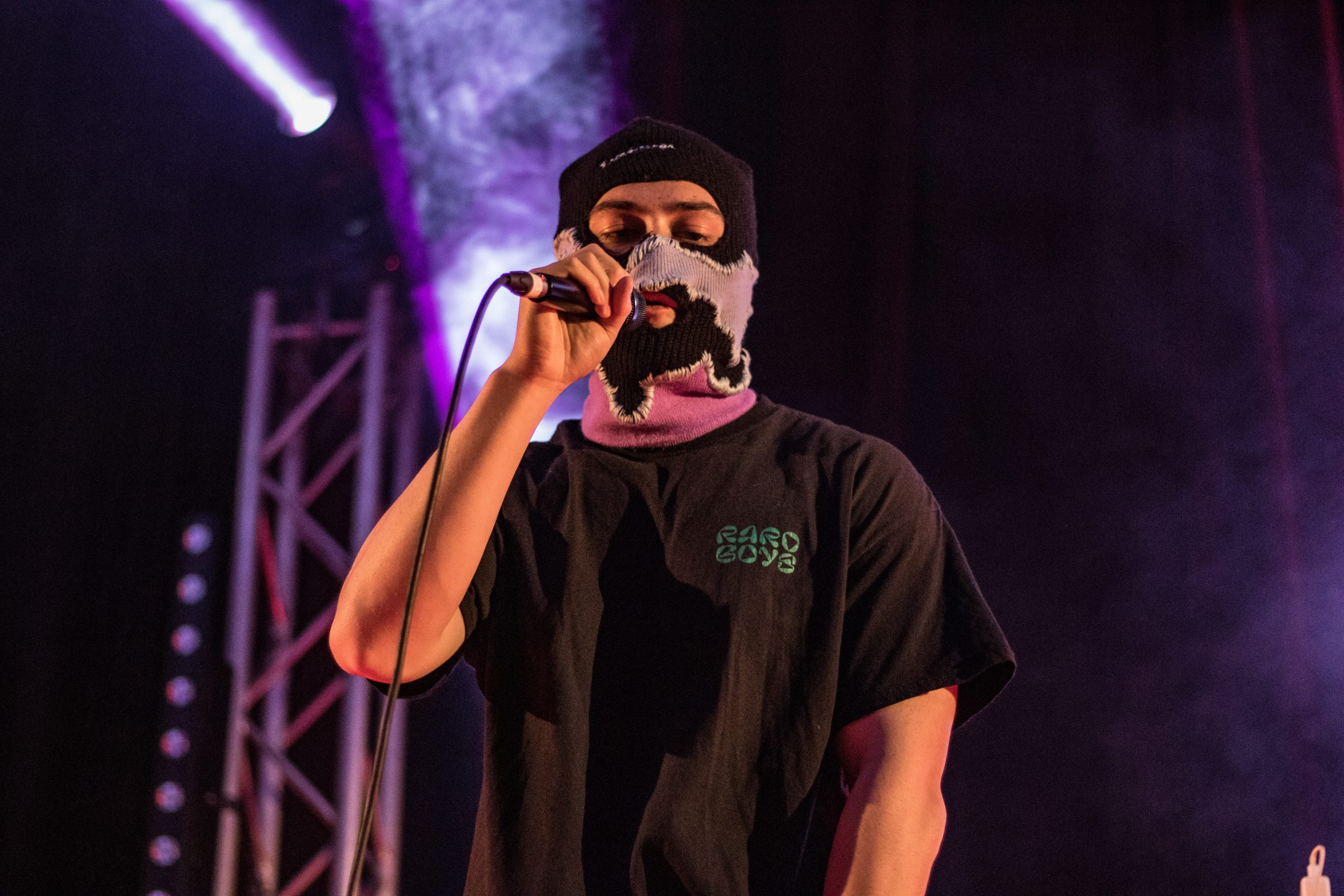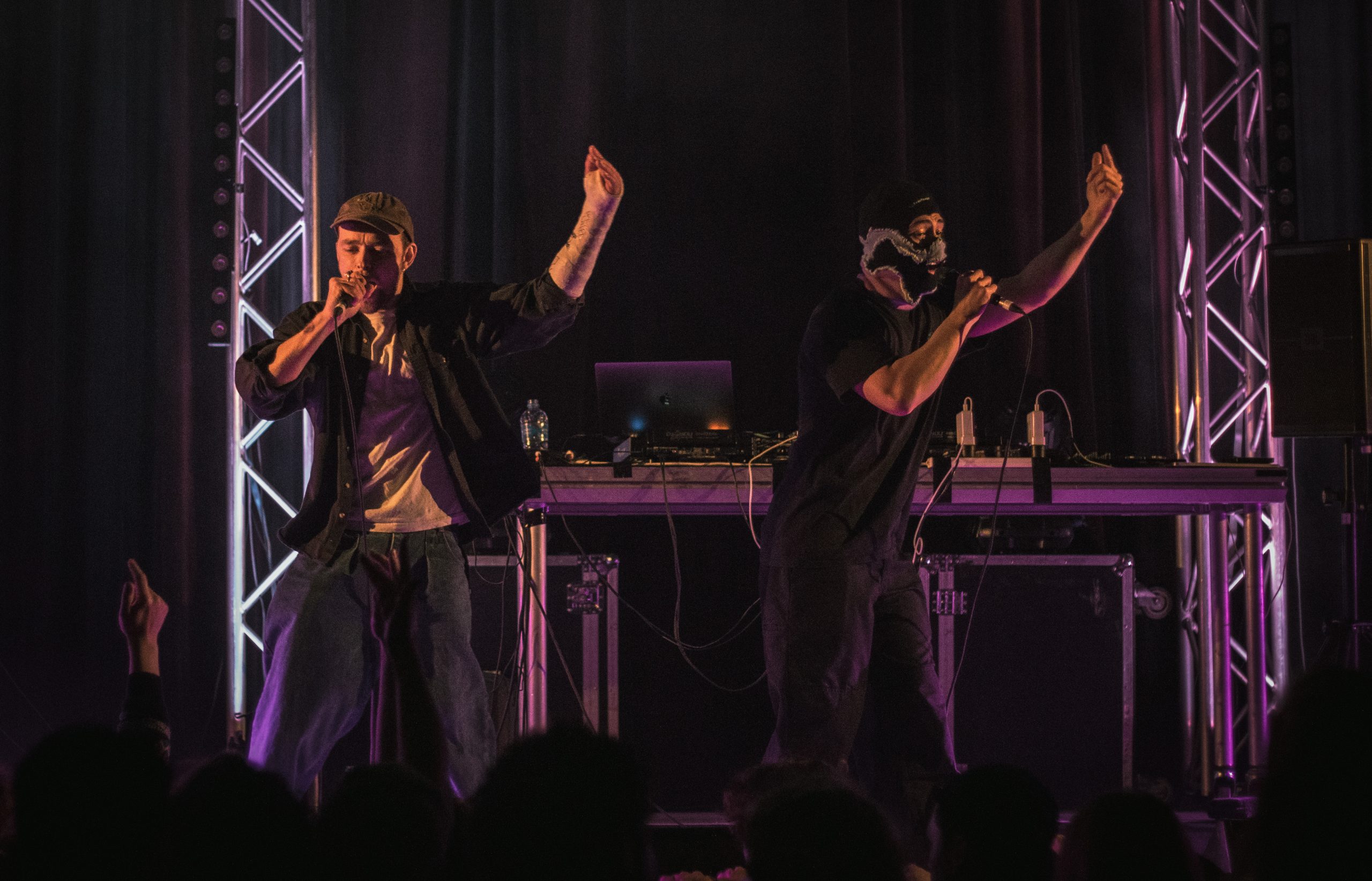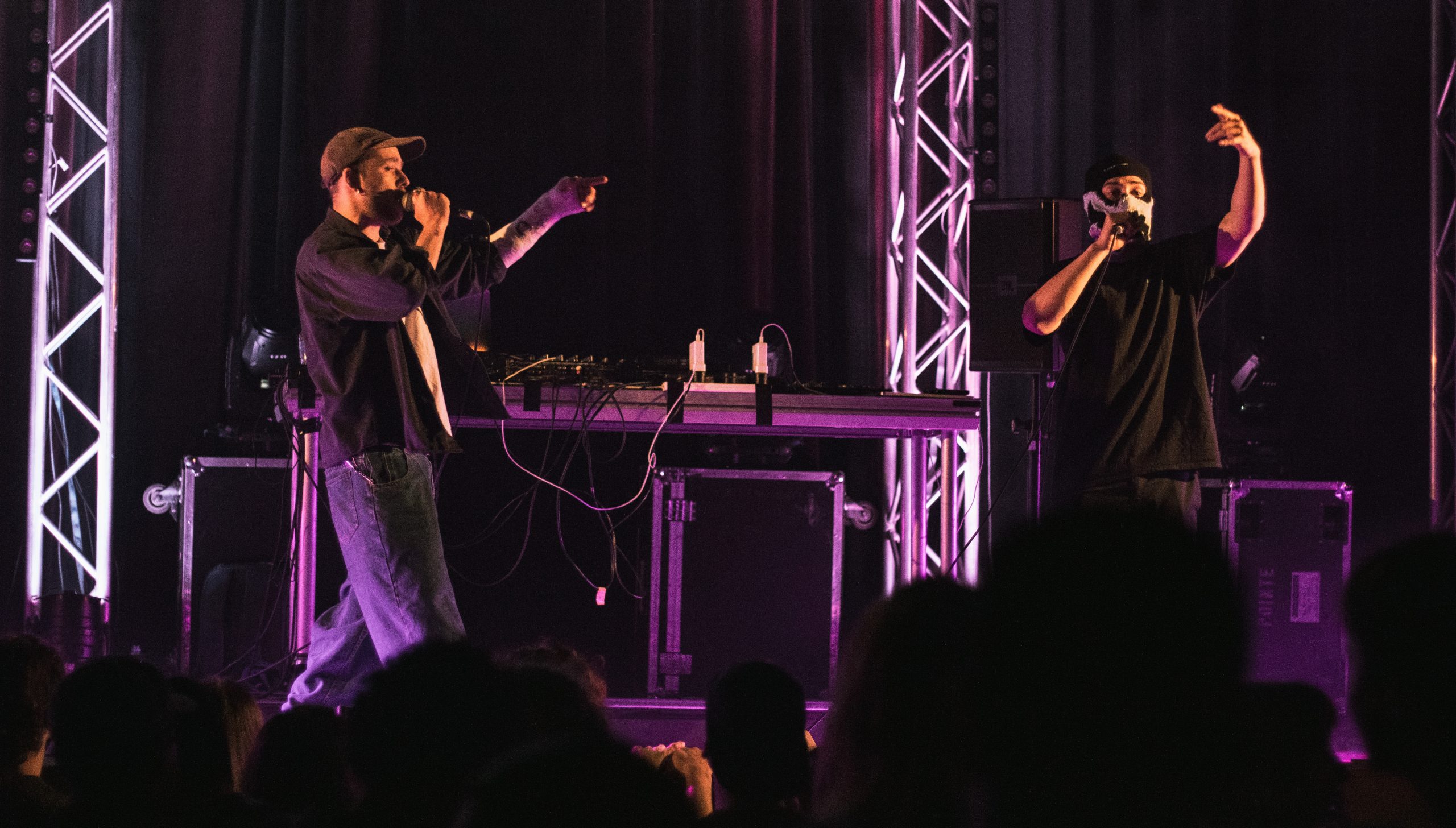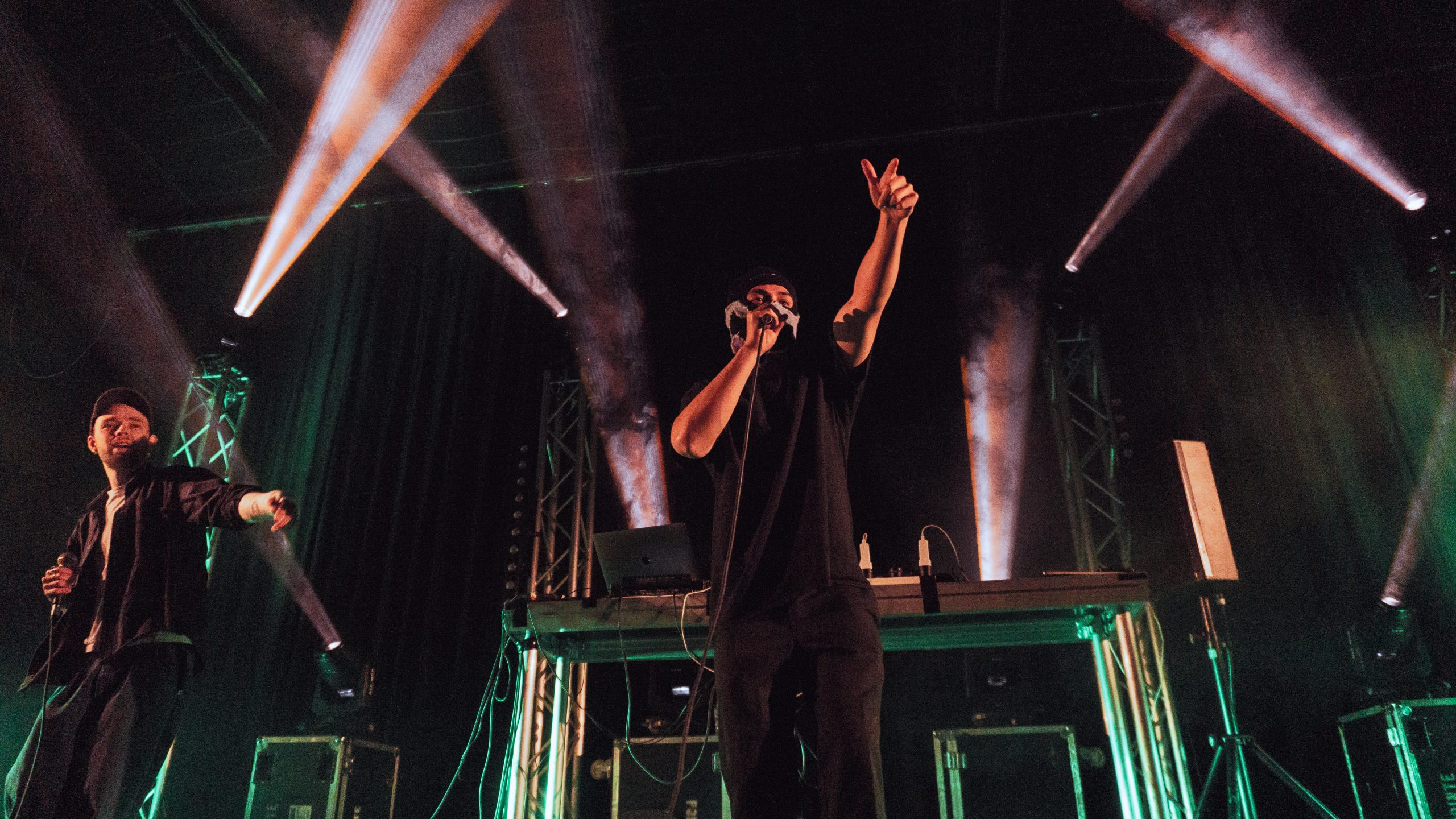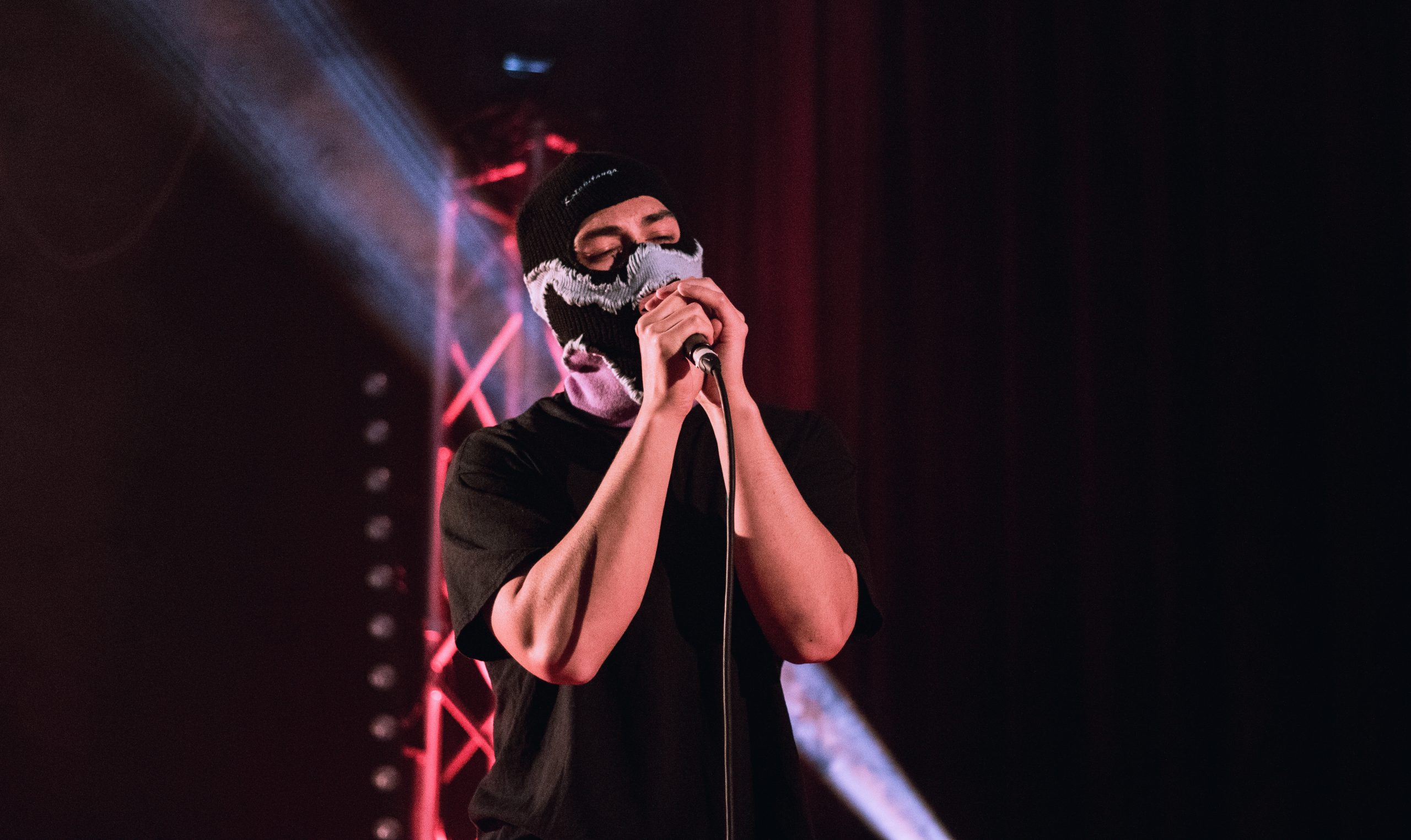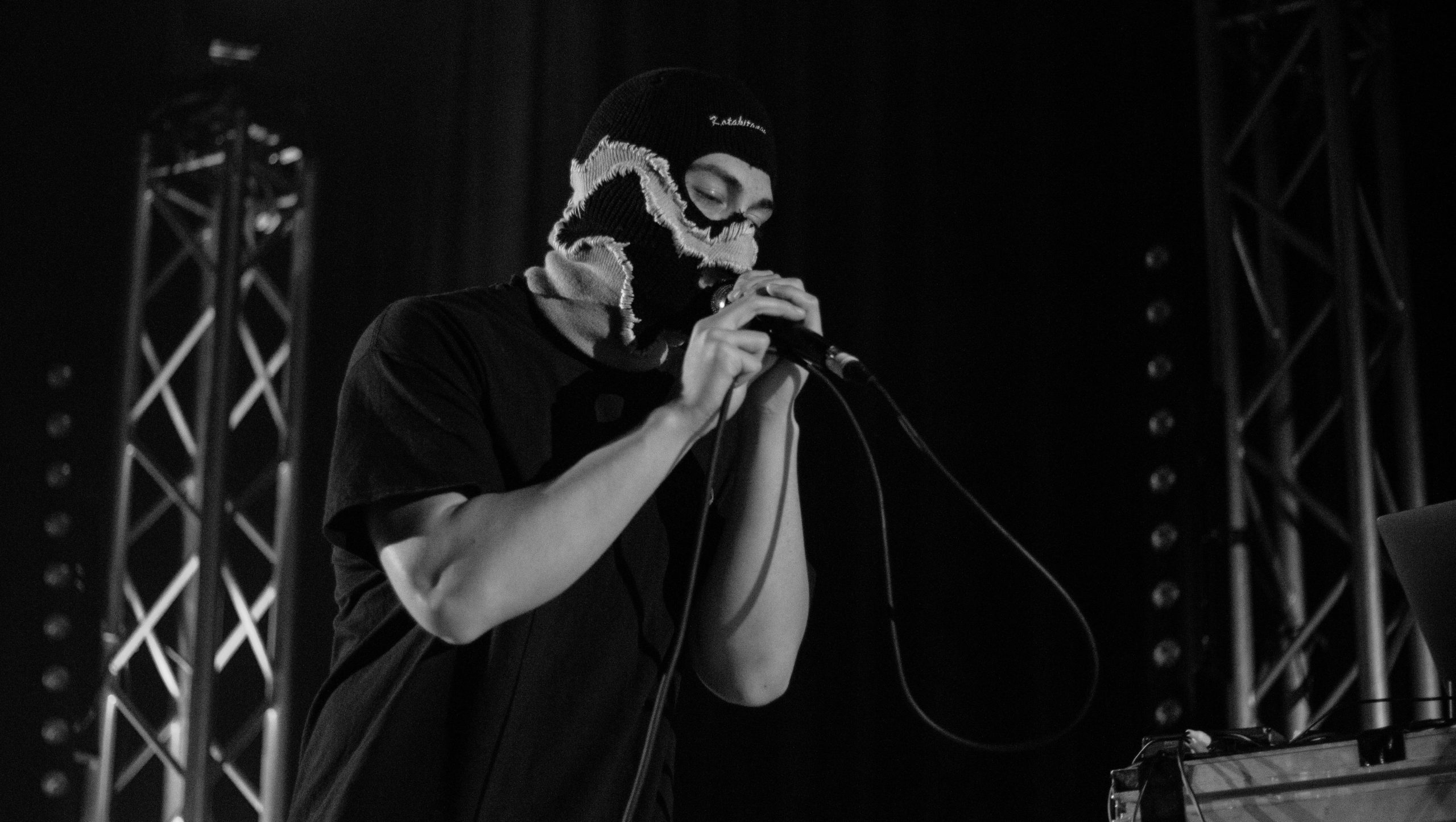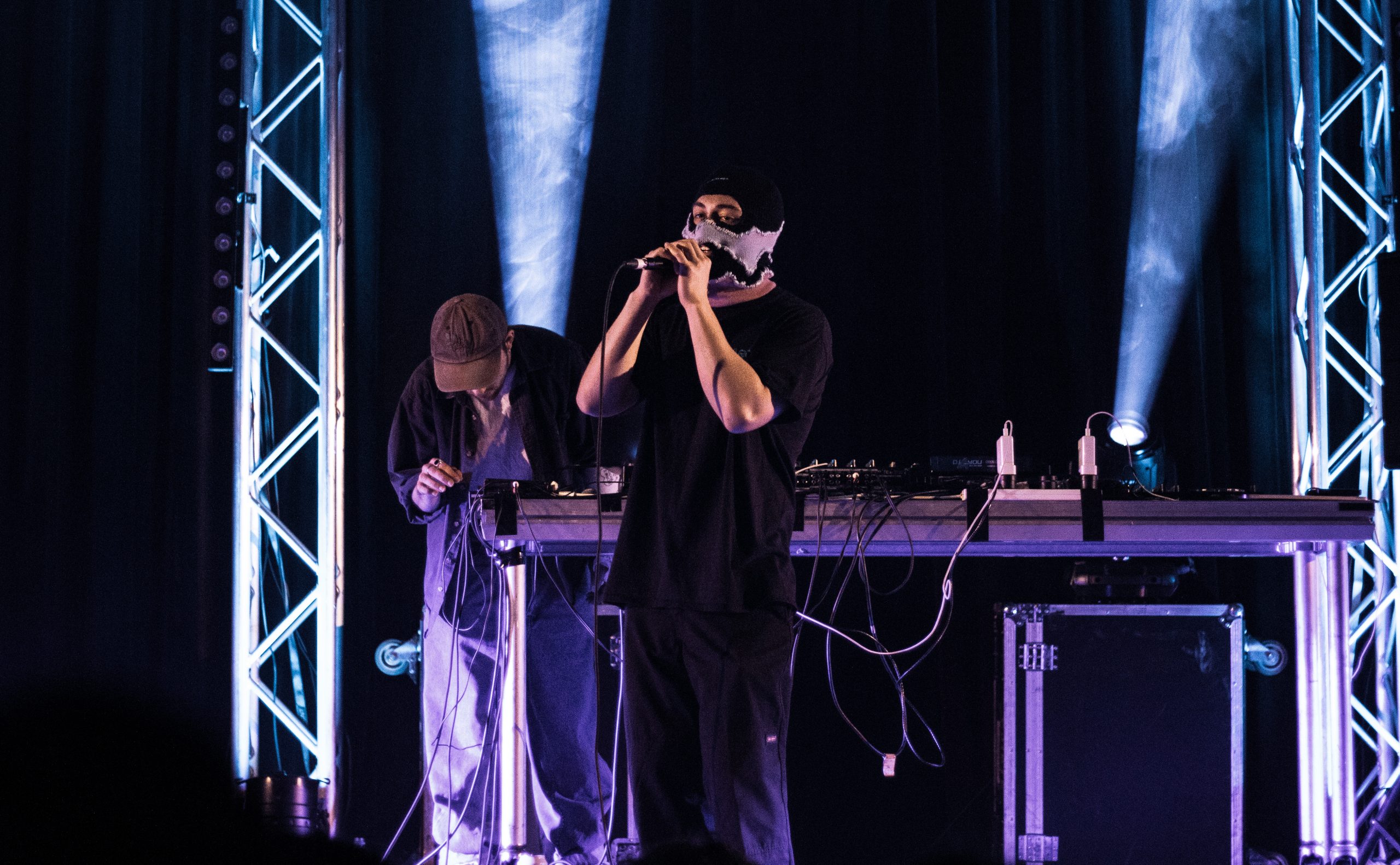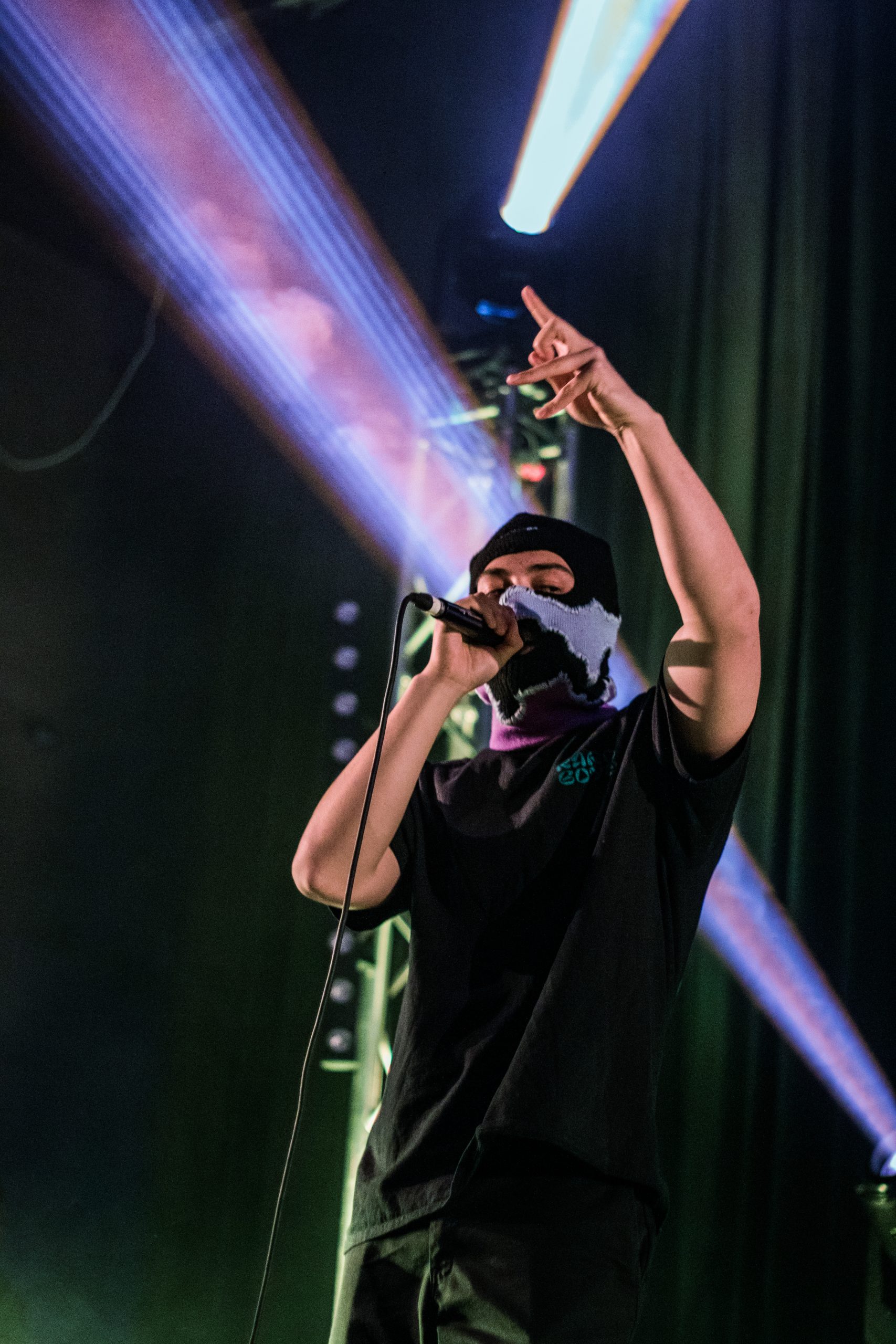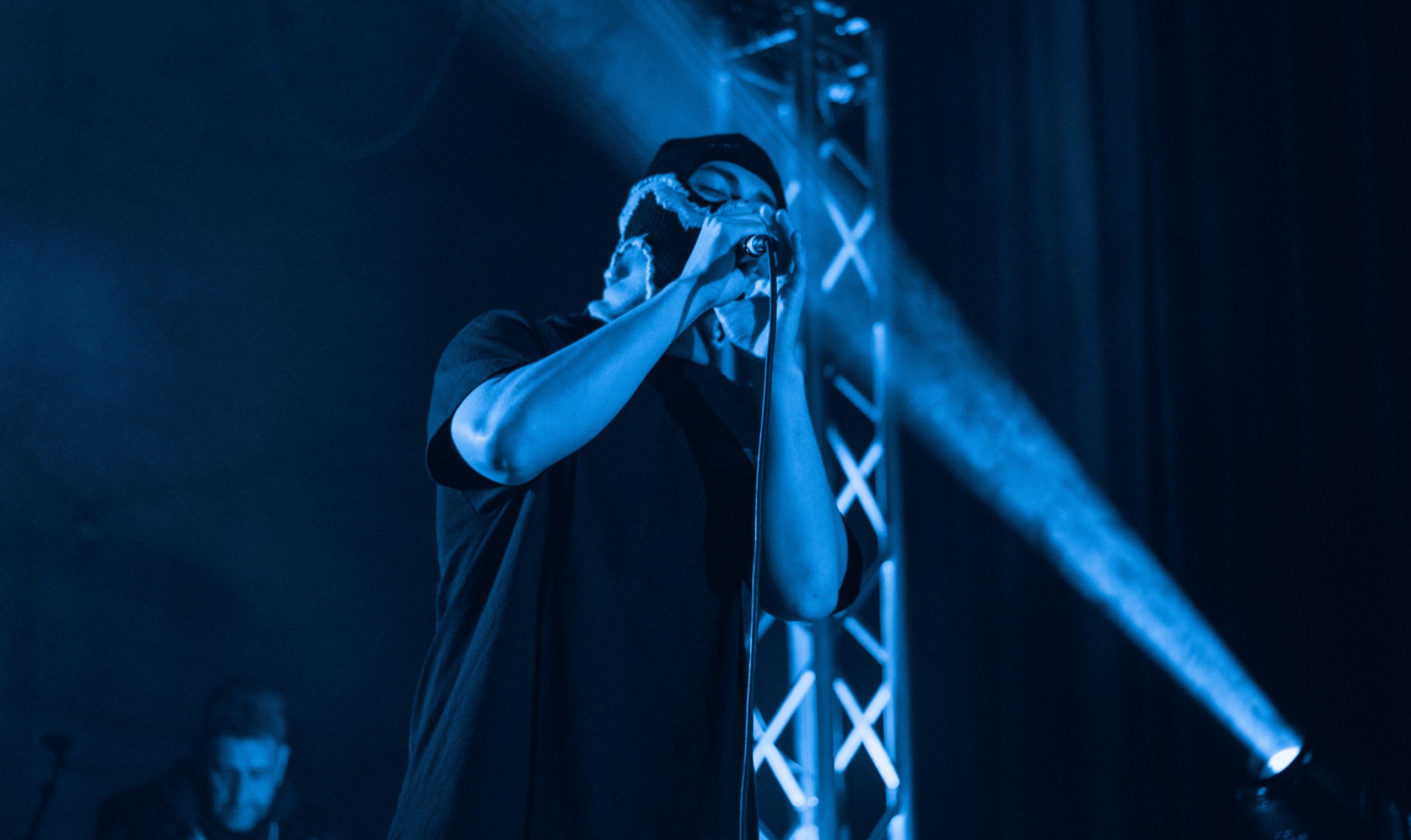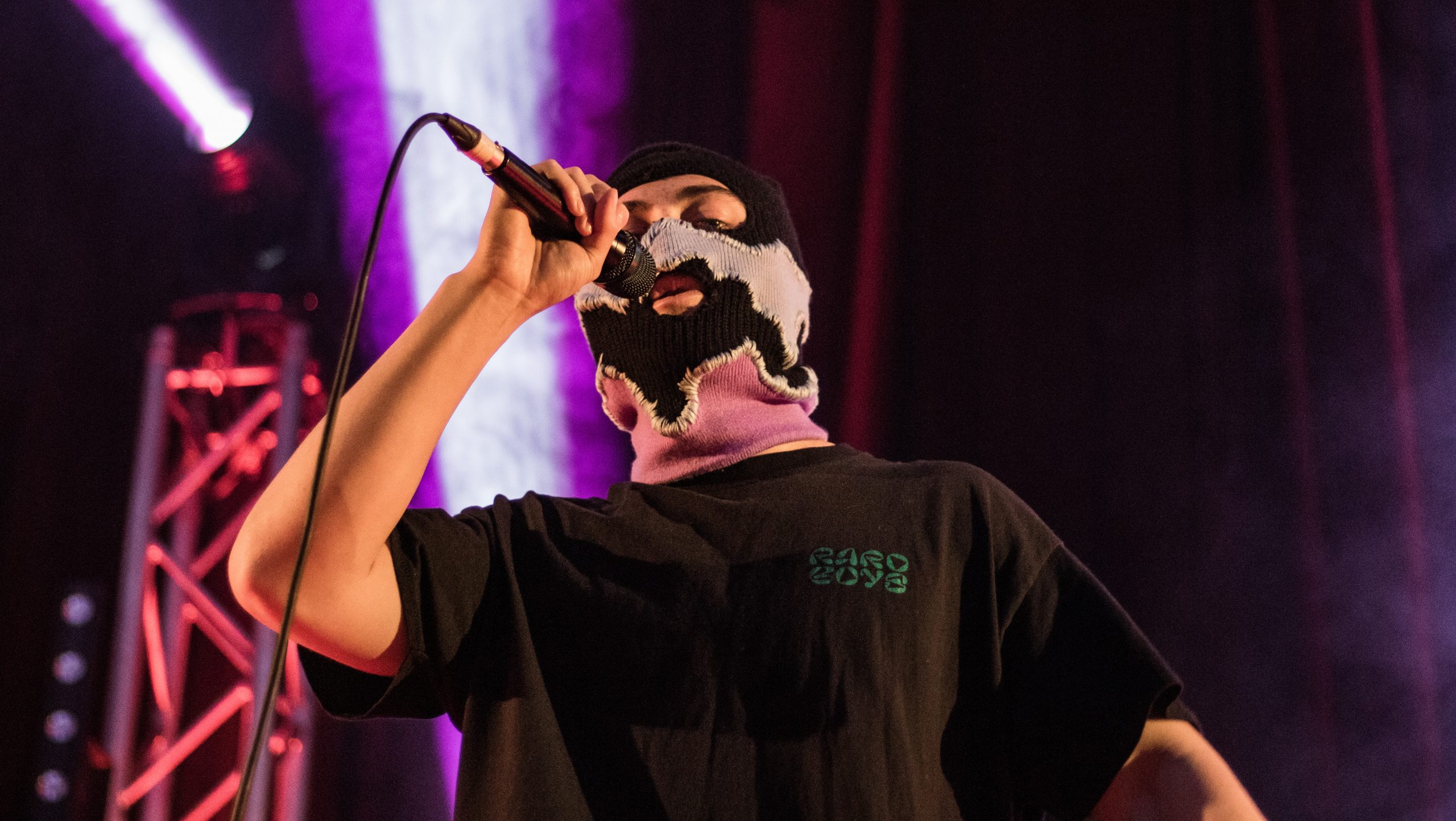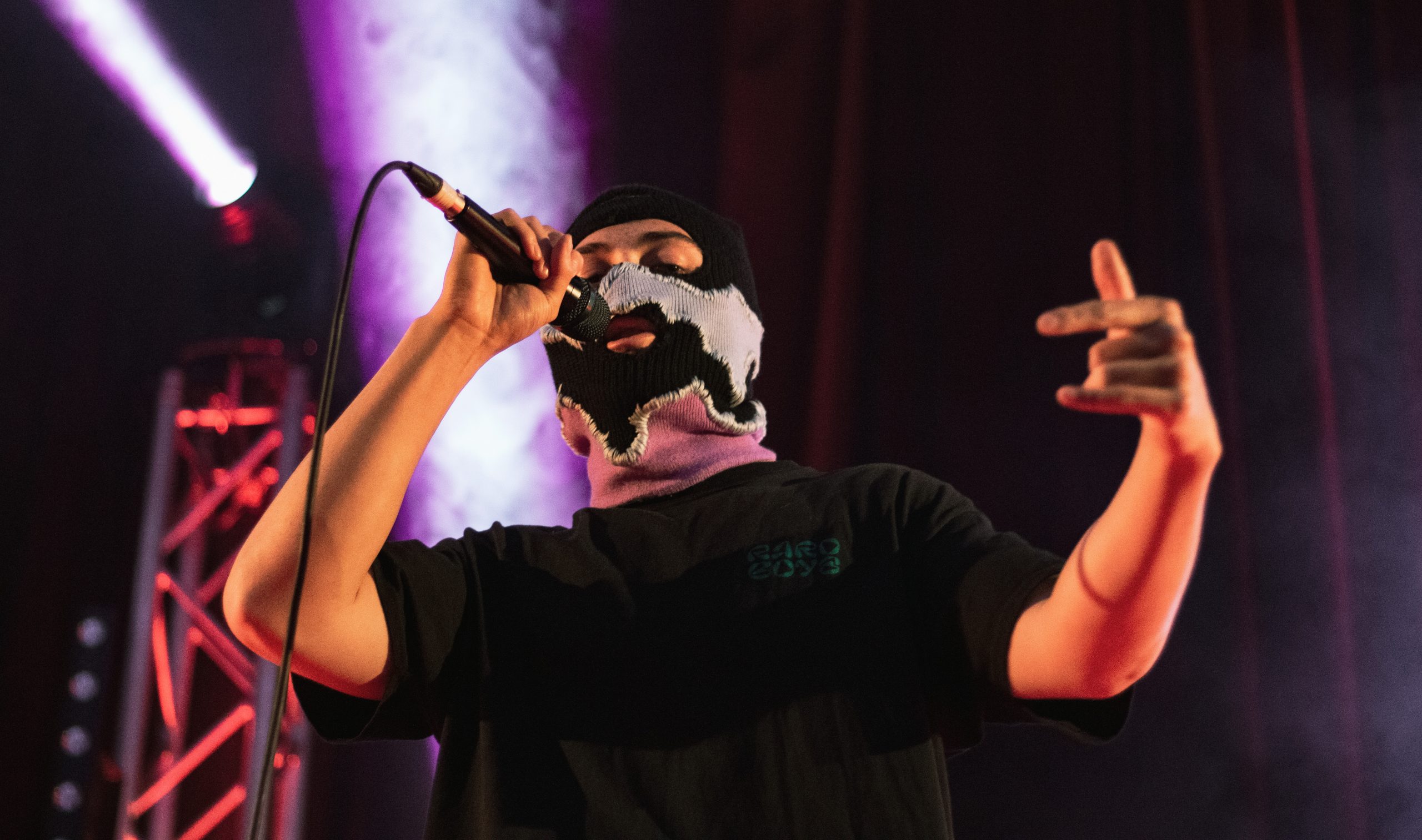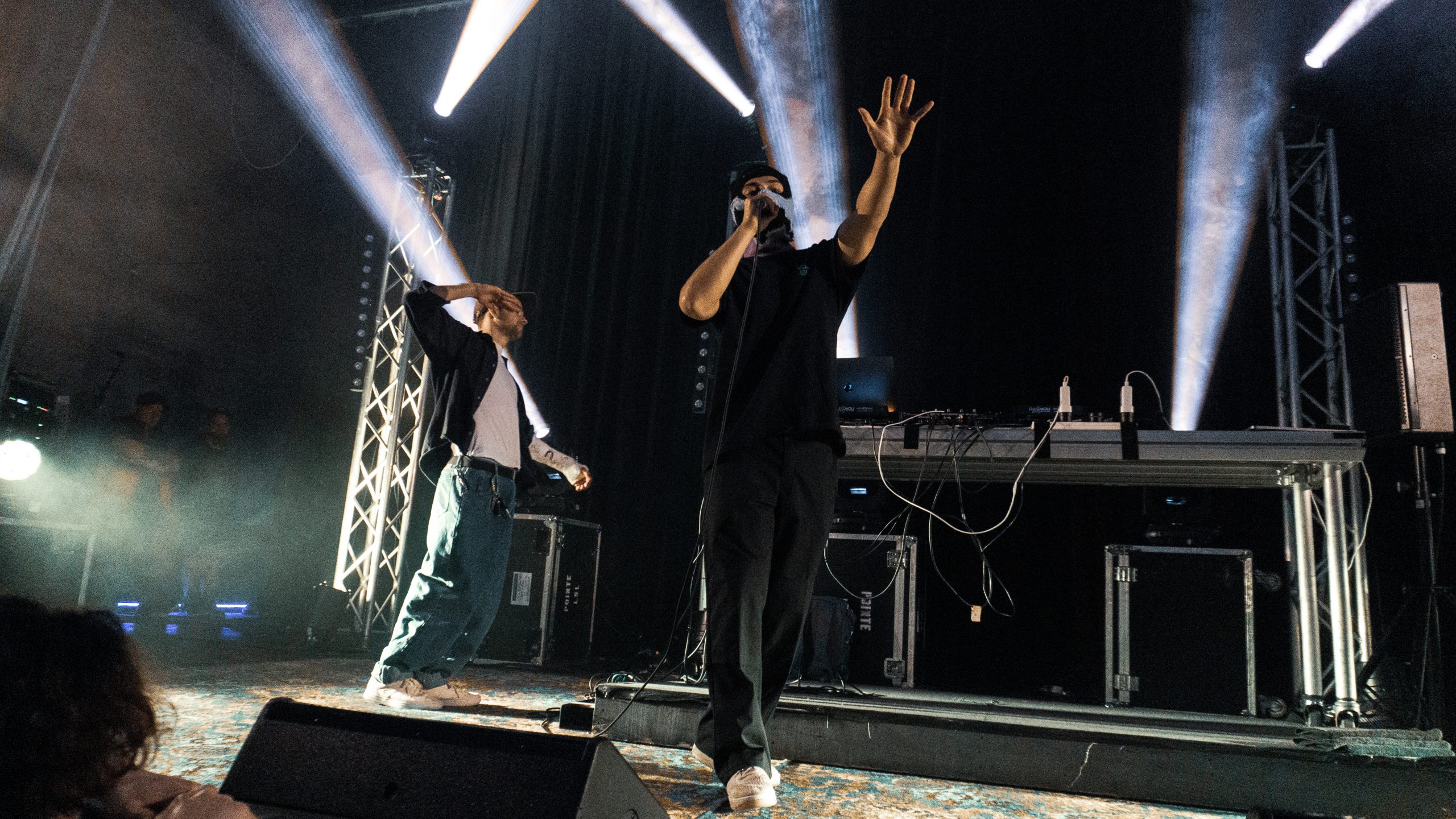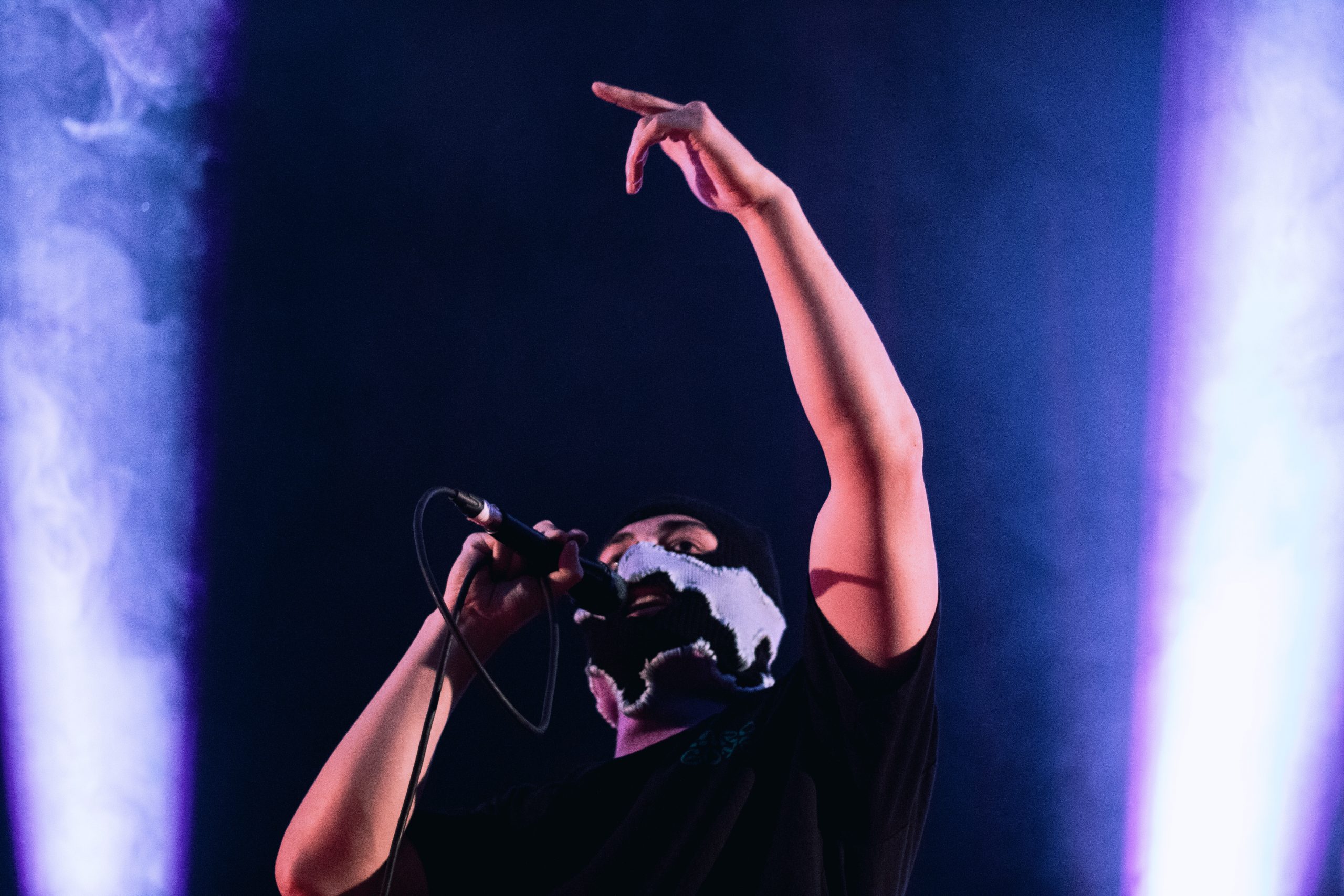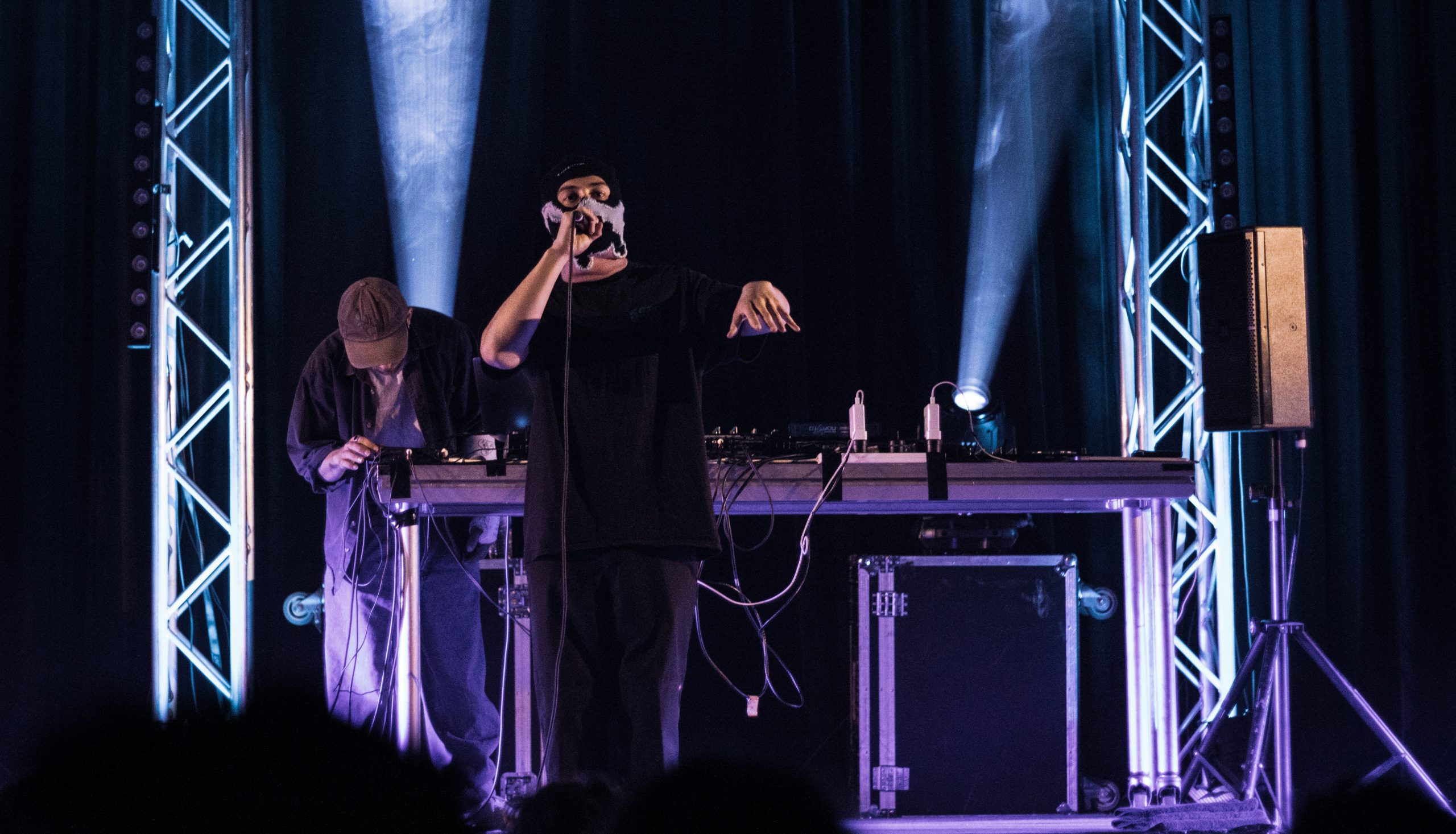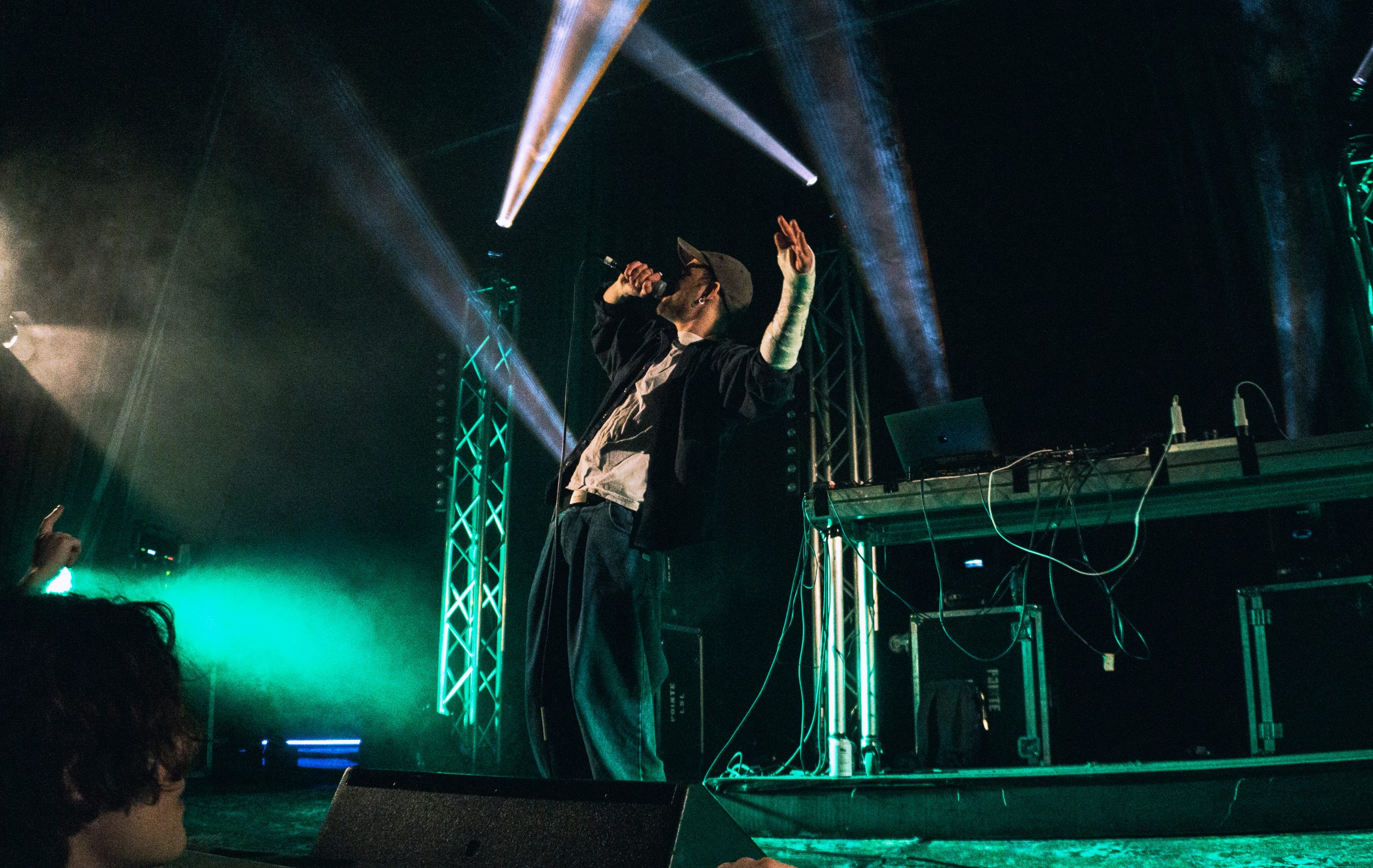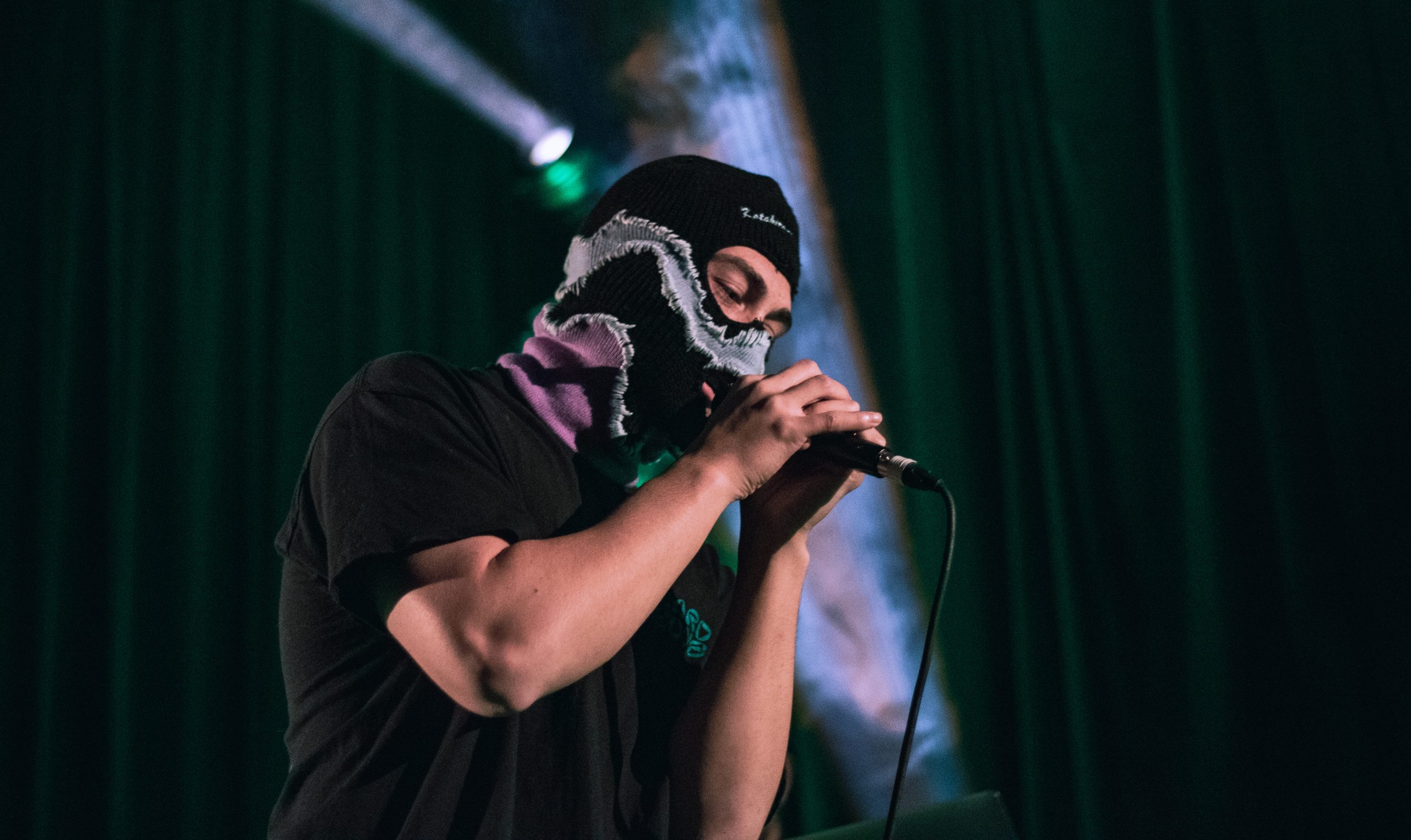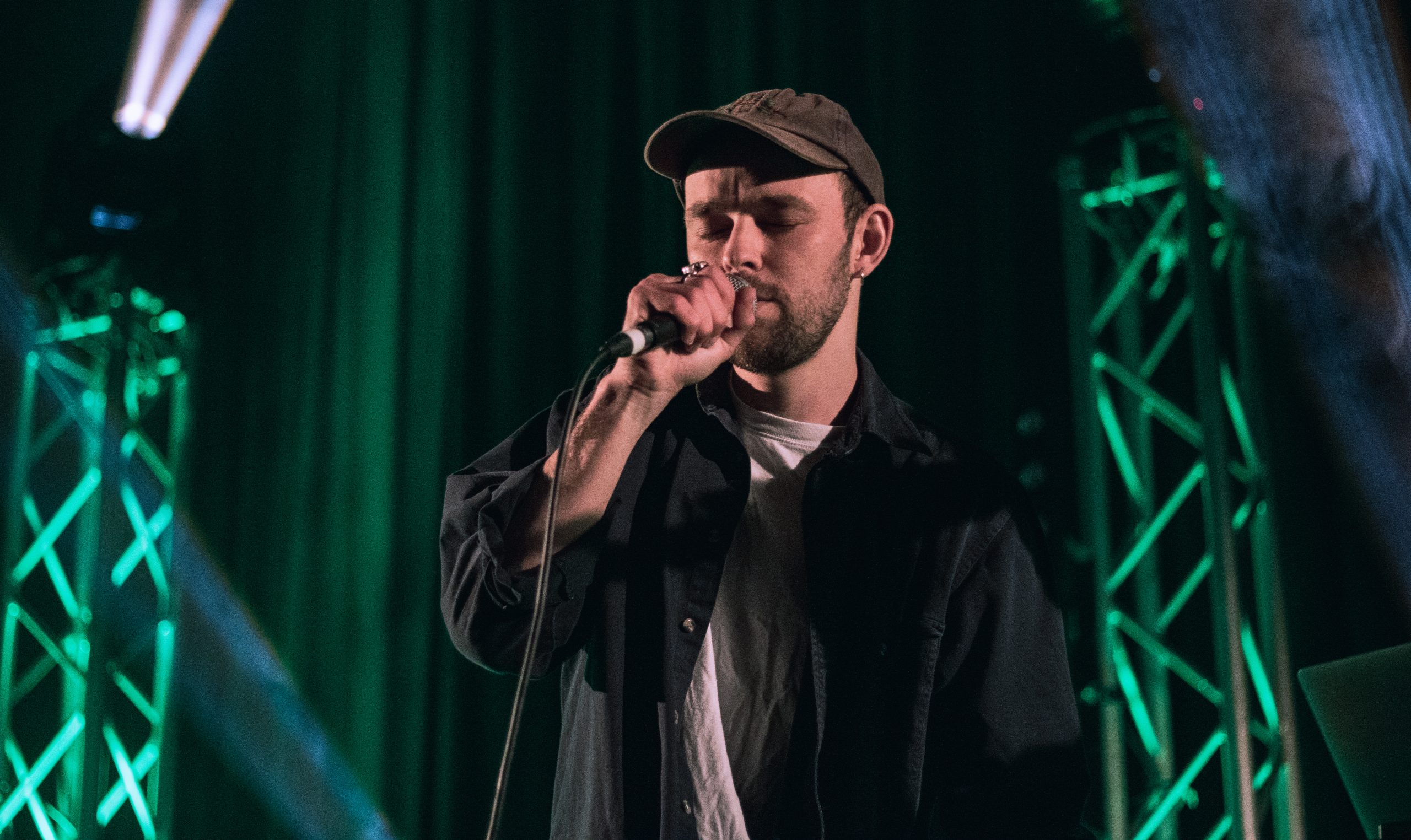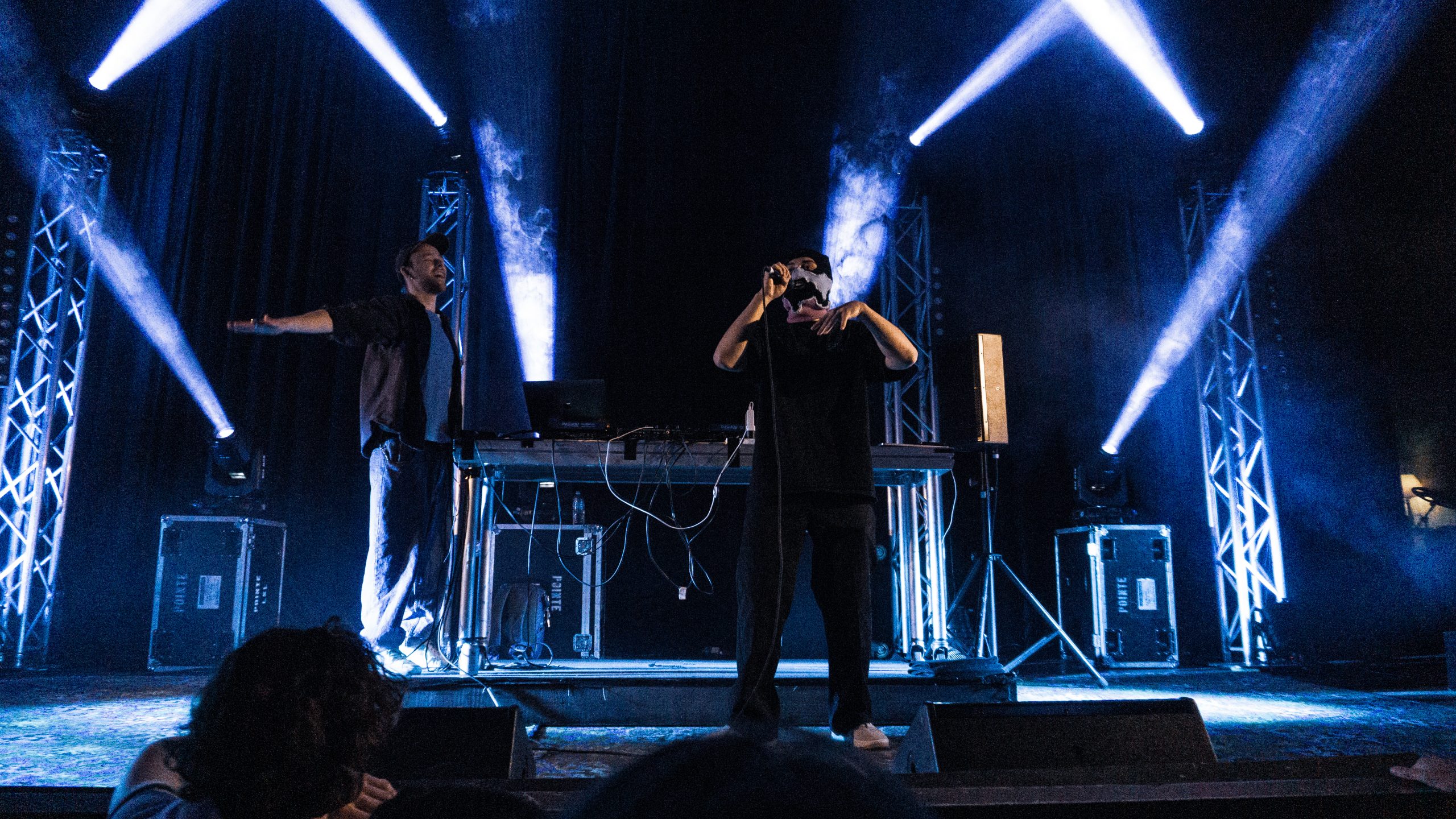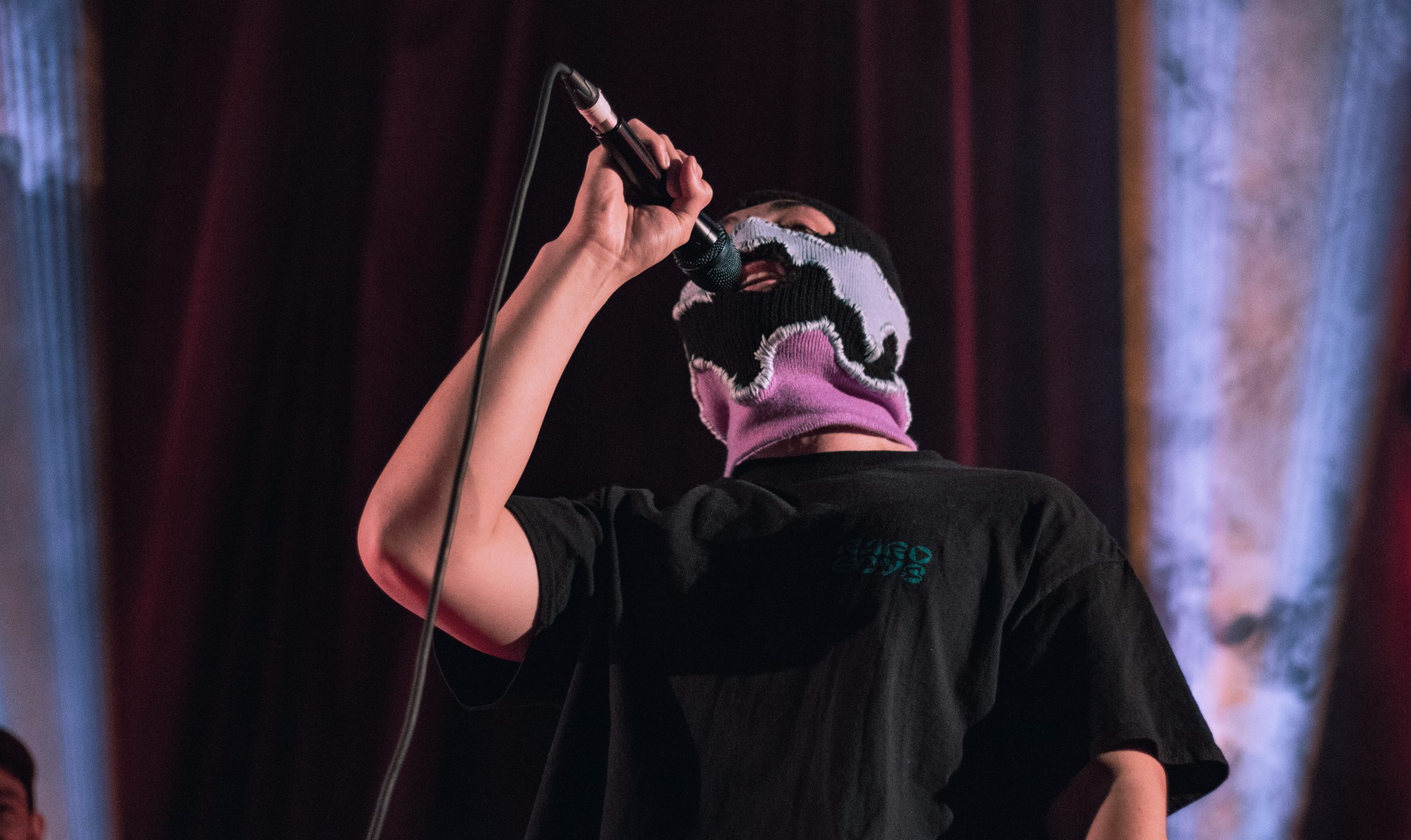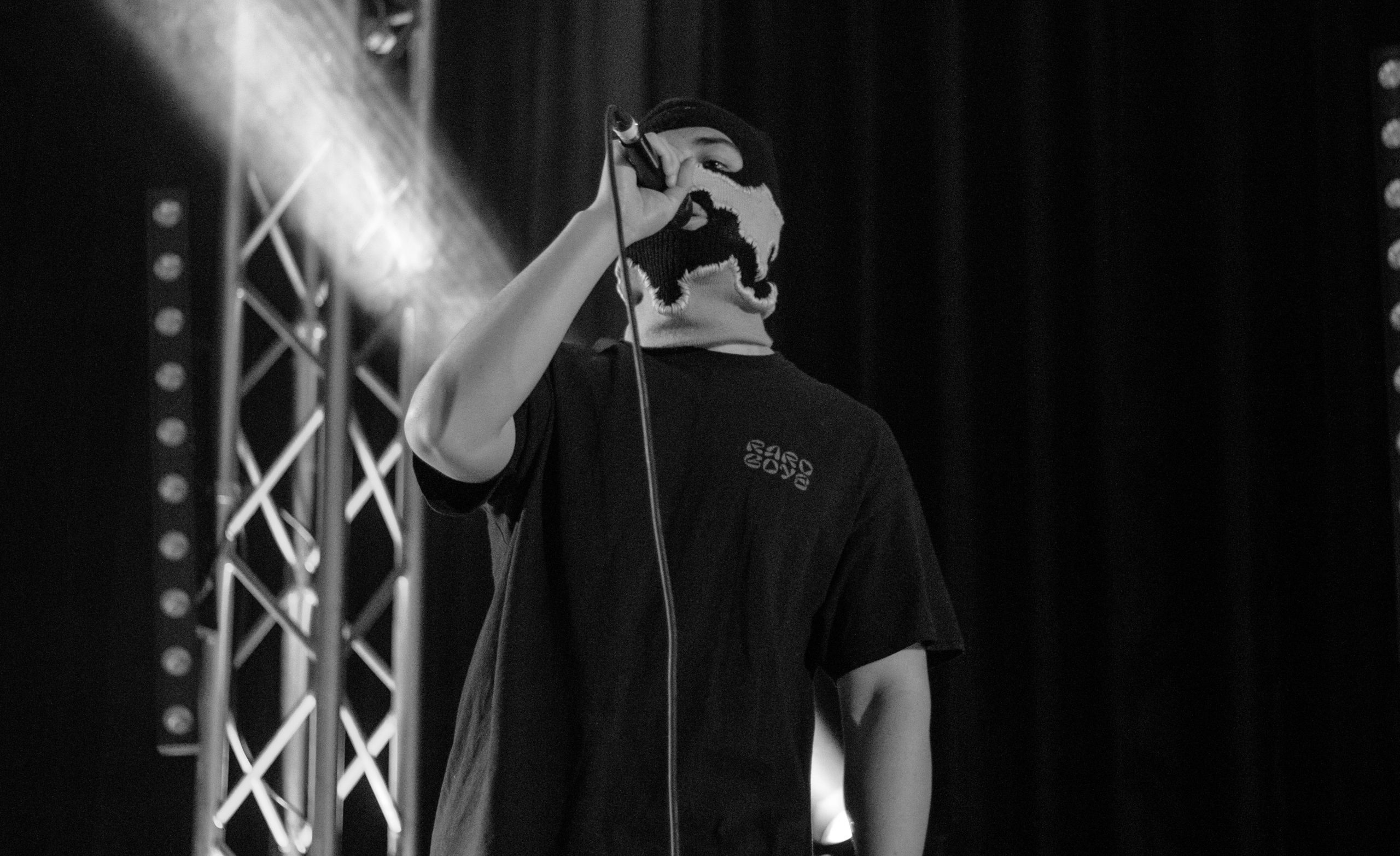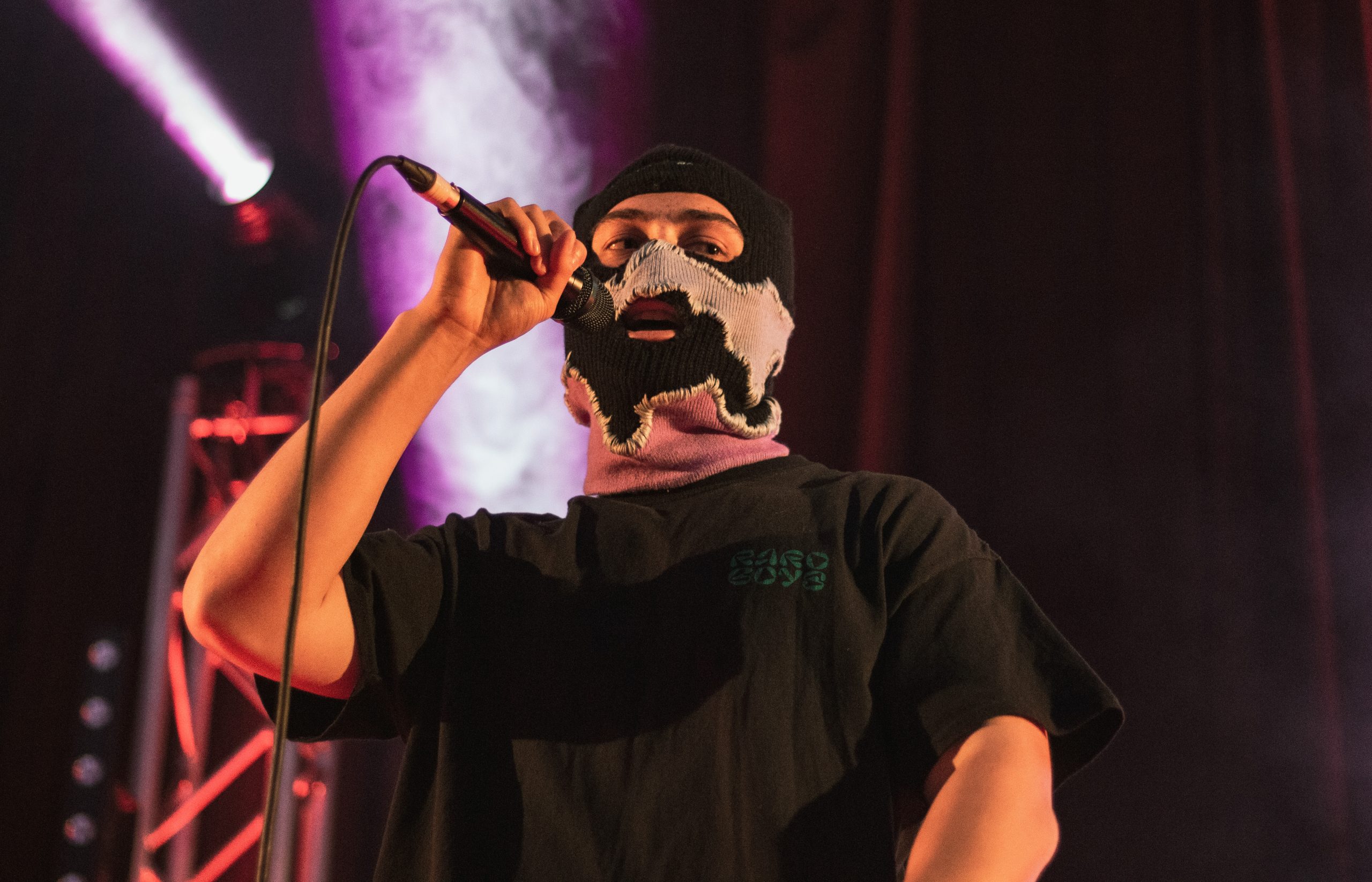 The crowd intrigued me as it was quite the mix of people and I wondered if location made a big difference to that. The way the crowd vibed to certain artists and tracks was interesting as it felt like when they got hyped THEY GOT HYPED otherwise they just sort of bopped along. It may be also because it is my first gig in a while or I'm just too used to small rap shows but still a good crowd regardless, especially for Church & AP.

Dera Meelan took control of the decks as again as it was time for Church & AP to take the stage! With a bit of a tease to the crowd, the guys came out flying. The energy from Church & AP was high right off the bat and the crowd fed off it, with it practically turning into a bit of a mosh pit. There is no denying Church & AP's electric stage presence! Everyone packed in to get close and join in the fun.
Church touched not he location choice in it's relations to the local legends they look up to such as Tom Scott and Melodownz. Avantdale Bowling Club (Tom Scott) will actually be performing at the same venue next week! But it was awesome for them to acknowledge that. On top of that they also mentioned family and team with friends joining them on stage just to vibe along.
The duo performed tracks from their debut album TEETH as well as the tracks off the SILHOUETTE SERIES and their recently released AT THY FEET (SIDE A). It really was a great display of their catalogue and journey, with it coming together at the end as they performed 'Ready or Not'.
Church mentioned that they will return to that venue and it will be sold out next time. I'd be surprised if it's not to be honest. So many of these artists deserve to be at the top and there's not denying that they will be soon!