The EP is a great little collection of Alt Bloom's vocals and the type of music he can create. I think the tracks a re great and it is an EP you can just chill and listen too. But definitely add 'Get Back' to that dance/party playlist because it is a fun one!
.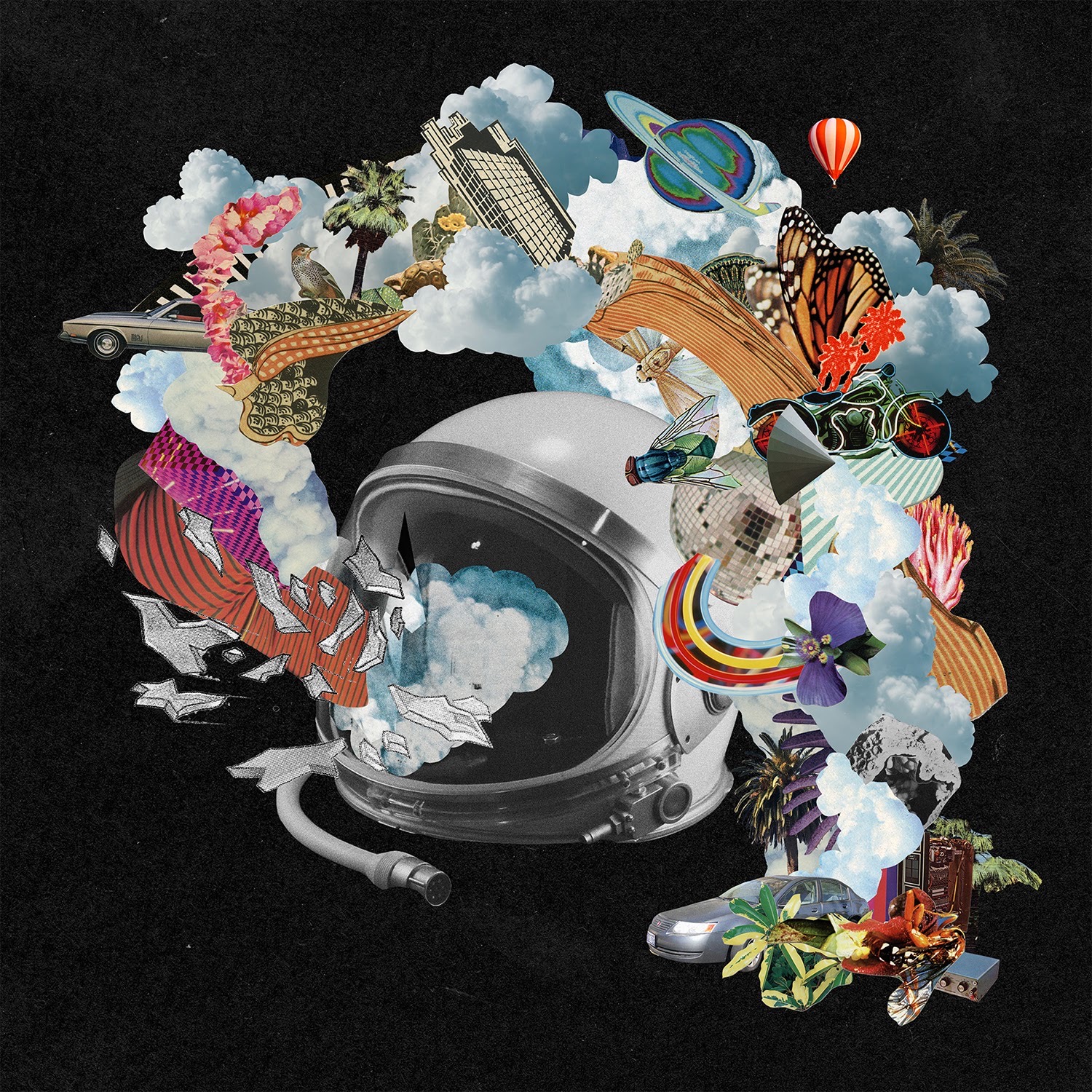 .
Press Release
Today, LA-based Alt-R&B artist Alt Bloom unveils his debut EP – Astronaut Complex – out everywhere via Big MTN Records (his imprint in partnership with Hollywood Records). The collection of songs exudes an overarching theme of nostalgia for LA weather, honesty and summer romance. " In life we all build walls around us, afraid to take them down to truly get close to someone else, " explains Alt Bloom's Ethan Thompson. " The songs of Astronaut Complex are tales of letting your guard down (from the seed of hope in 'West Coast' to the ending heartbreak of 'Our Love')."
"The Astronaut Helmet metaphorically represents the protection built that is shattered by art and music breaking through those protective self-built emotional walls, " Ethan explains of the artwork, designed by Dewey Saunders. Saunders, the artist who created the cover for Anderson Paak's Malibu , worked together with Ethan to create this custom collage that represents his vision and incorporates personal images and items that hold special meaning.
The EP starts off with " West Coast ," Alt Bloom's ode to Los Angeles. With its shimmering synth and mellowed-out groove, the track smoothly captures the tension between chasing your passion and surrendering to love. " It's about living in the city and working and grinding, then having this person come into your life and trying to decide what to do ," says Ethan. " It's me asking, 'Do I jump into this, or do I fight off those feelings and just keep doing my thing? '"
Next is the " playful and charming " track "Damn Baby," which was written top to bottom on a flight. " I still have a voice memo of me whispering the lyrics into my phone, trying not to tick off my fellow passengers. Hence the line "I'm writing songs 'bout you on the back of a plane," Ethan remembers. "It ended up being one of my favorite tracks to play live."
Described by Popular TV as the "perfect mix of R&B and pop," "Get Back," was inspired by post breakup feelings; " Myself and so many of my friends have gone through the one time, two time, three time, get back together in dating ," Ethan explains on the inspiration behind the song.
Nostalgic for a past relationship, "Our Love" has Ethan crooning, " the bed in the morning / that was our love / kiss in the shower / that was our love / laugh in your story / that was our love, " Ethan croons throughout the song.
The EP concludes with Alt Bloom's newest single, "Sway," a song that was originally written and recorded over two years ago. "' Sway' started off as a single word lyric and melody sung over guitar that developed into a song about wanting to be held and to hold onto somebody honestly, without the pressure of what 'could be next, '" Ethan recalls. "Wanting to be with that person in the moment. In the moment of; I'm human, you're human and it's okay to show love without it being anything more than that. Instead of being blinded by chasing other things, stopping for the instant and exploring that connection in front of you, no matter how fleeting or short-lived that may be. " The song was re-worked with collaborators Brian Phillips and Devin D'Amato to create what you hear now, "a hopeful moment of trust and love in a nonsensical world."
.
.
About Alt Bloom
With its endlessly unpredictable fusion of alt-R&B and classic singer/songwriter pop, Alt Bloom offers the sonic equivalent of that purposeful escape: warmly textured and wonderfully unhurried, its songs unfold with a subtle hypnotic power, and ultimately invite the dreamy introspection that leads to much-needed self-discovery.
Alt Bloom represents the joyful outcome of a lifetime of soul-searching for Ethan Thompson, a multi-instrumentalist whose first musical creation was a handmade songbook assembled for his piano teacher when he was just seven. Collaborating with his close friend Brian Phillips (a producer/engineer known for his work with COIN, Walk the Moon, and Saint Motel), Thompson trusted his musical intuition with more boldness and imagination than ever before. Along with embracing the eclectic influence of the artists who've shaped his sensibilities over the years—everyone from Tom Petty to Stevie Wonder to Red Hot Chili Peppers to Mac Miller—Thompson reached a new level of open-heartedness in his lyrics. But while his storytelling reveals sometimes-painful truths about his dreams and frustrations, an utter lack of self- seriousness often finds Thompson packaging those confessions in tongue-in-cheek wordplay, and infusing a certain humor into each track.
Now based in L.A., Thompson hikes the local mountains at least once a week but continues to name the 10-hour-long, largely off-trail trek up Mount Siyeh in Montana, as his all- time most treasured journey—and a perfect metaphor for the instinct-driven creativity he brought to his new project. "For about a third of the hike you're mostly guessing your way up the mountain," Thompson notes. "You're just scrambling and scrambling, and at some point it seems impossible that you'll ever get to the top. And then once you finally make it there's such a feeling of serenity, and it gives you a bird's-eye view of all these things that usually weigh so heavily on your mind. Everything else falls away, and all that matters is that feeling of connection with this beautiful unknown that's so much bigger than you."
.