After releasing an EP and following with a couple of incredible singles, we caught up with deadforest to find out more about his mahi and what's to come.
---
SO PEOPLE PROBABLY DON'T KNOW THAT YOU'VE BEEN CREATING MUSIC FOR QUITE SOME TIME. YOUR OLDER RELEASES WERE UNDER THE MONIKER JINZO. WHY THE CHANGE & WHY DEADFOREST?

The name Jinzo comes from the cartoon Yu-gi-oh. Me and my older brother would play non-stop when we were younger. After RnV 2018, I really wanted to re-invent myself as an artist. I wanted to change it to something that meant as much to me as 'Jinzo' and another game I love is 'Tekken'. Forest is my favourite character from tekken and the dead part comes from me just being sleep deprived a lot at the time. I owe a lot to Dera and my frequent collaborators (Kome, VSB)for helping the new name stick just as well.

. . .

HOW LONG HAVE YOU BEEN CREATING MUSIC FOR?

I would say I've been creating music since I was 12/13, when I first got a copy of FL Studio

. . .

WHAT IS YOUR CREATIVE PROCESS FROM WRITING TO FINAL PRODUCT?

The process for each song is different every time, although I do have a few formulas when it comes to creating the framework of a song. I'm a firm believer in "going with the flow" sonically anyway haha.

. . .

YOU'VE DONE A LOT OF YOUR RECENT WORK WITH DERA MEELAN. HOW DID THAT COLLABORATION COME ABOUT AND WHY IS IT YOU CONTINUE TO WORK TOGETHER?

Dera and I have known each other for a long time now – we actually went to the same kindy and high school. One of the main reasons I think we'll continue to work together is just how well we synergise. Also just seeing his growth and being able to learn and grow along side him.

. . .

LAST YEAR YOU RELEASED 'THE 75 EP'. HOW WAS THAT RELEASE FOR YOU?

The 75EP for me personally wasn't anything I wanted to be hype about. At the time of its initial Soundcloud release, I was homeless and going through a real rough patch. So I wasn't really paying attention to anything in the music scene.
. . .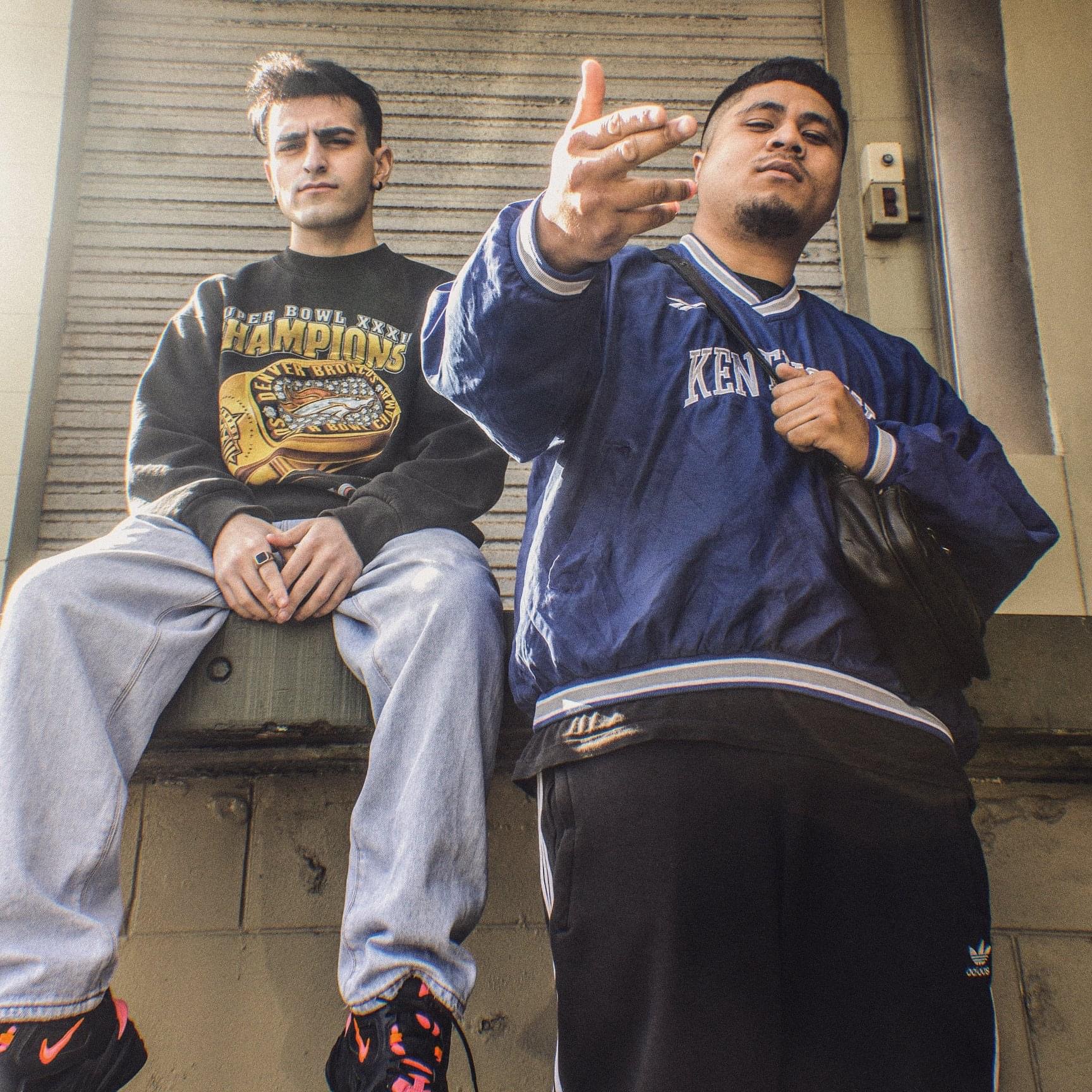 . . .
'FIRE SALE' NOW HAS OVER A MILLION STREAMS. HOW DOES IT FEEL AHVING A TRACK GET OVER A MILLION STREAMS?

It's an amazing feeling for me, especially because I had no idea the potential of that track. Also people don't really know but I wrote and featured on an EDM track in 2017 that has since racked up over 4 million plays. So I'm just stoked to have my voice heard.

. . .

THAT EP WAS A BIT MORE RAW IN IT'S SOUND AND MORE OF A STANDARD TEMPO. BUT YOUR RECENT RELEAWSES, LIKE 'SHRAPNEL', ARE A BIT MORE UPBEAT AND COMPLETELY DIFFERENT. WHERE DID THE IDEA FOR SHRAPNEL COME FROM?

The idea for 'Shrapnel' came from me just getting bored of rapping over standard tempo beats to be honest. Dera and I were huge EDM& @ DnB heads in high school to, so it wasn't anything too far out of our comfort zone.

. . .

'PACK-A-PUNCH' IS A GREAT TRACK. THE TEMPO IS STILL UPBEAT BUT FEELS A BIT MORE SUBTLE IN THIS. LYRICALLY IT FEELS MORE RAW & BLUNT. WHEN DID YOU WRITE THIS TRACK?

'Pack-a-Punch' was written over a period of like 2 months. I had written the first verse to no beat but I had the tempo locked in my head. So when Dera played the instrumental, I wanted to jump on immediately.

. . .

I FEEL LIKE QUITE A FEW PEOPLE HAVE RELEASED TRACKS THAT ARE VERY STRAIGHT UP AND JUST TELLING IT LIKE IT IS. DO YOU THINK PEOPLE HAVE JUST HAD ENOUGH AND DECIDED TO SAY WHAT THEY WANT TO SAY? OR WOULD YOU SAY THAT'S ALWAYS BEEN THERE?

I think in the hip hop scene it's always been there but here in NZ we don't really like to challenge the status quo. So I think a lot of what's being said is just the reality for some.

. . .

YOU'RE PLAYING THE R&V WAIOHIKA WARM-UP. ARE THERE ANY OTHER SHOWS OR TRACKS COMING IN 2020?

So Church & AP drop their album soon and are about to tour. I can't chat much on that except to keep an ear out but also Dera and I have plenty of bops on the way before the years over so watch this space!

. . .

ANYTHING TO ADD?

Shout out all the homies 23VSB 777GZ KOME YKK
. . .