Who is FABLE?
I guess I'm a young Māori artist from Papakura, who loves to pop manus haha. Nah damn that's a hard question haha. I guess in a way FABLE is a voice for regular, 9-5 people if that make any sense.
.
Why do you wear a mask and why is that like a symbol for you?
I wore a balacalava to hide my face on 95bfm's Fancy New Band livestream. It was custom made by Yohozo and she stitched "kotahitanga" on the front which I was super proud to wear. To be honest I just don't want to see my face on my art, I'm not an outgoing person and prefer to fly under the radar. That's why I stay anonymous, especially online.
.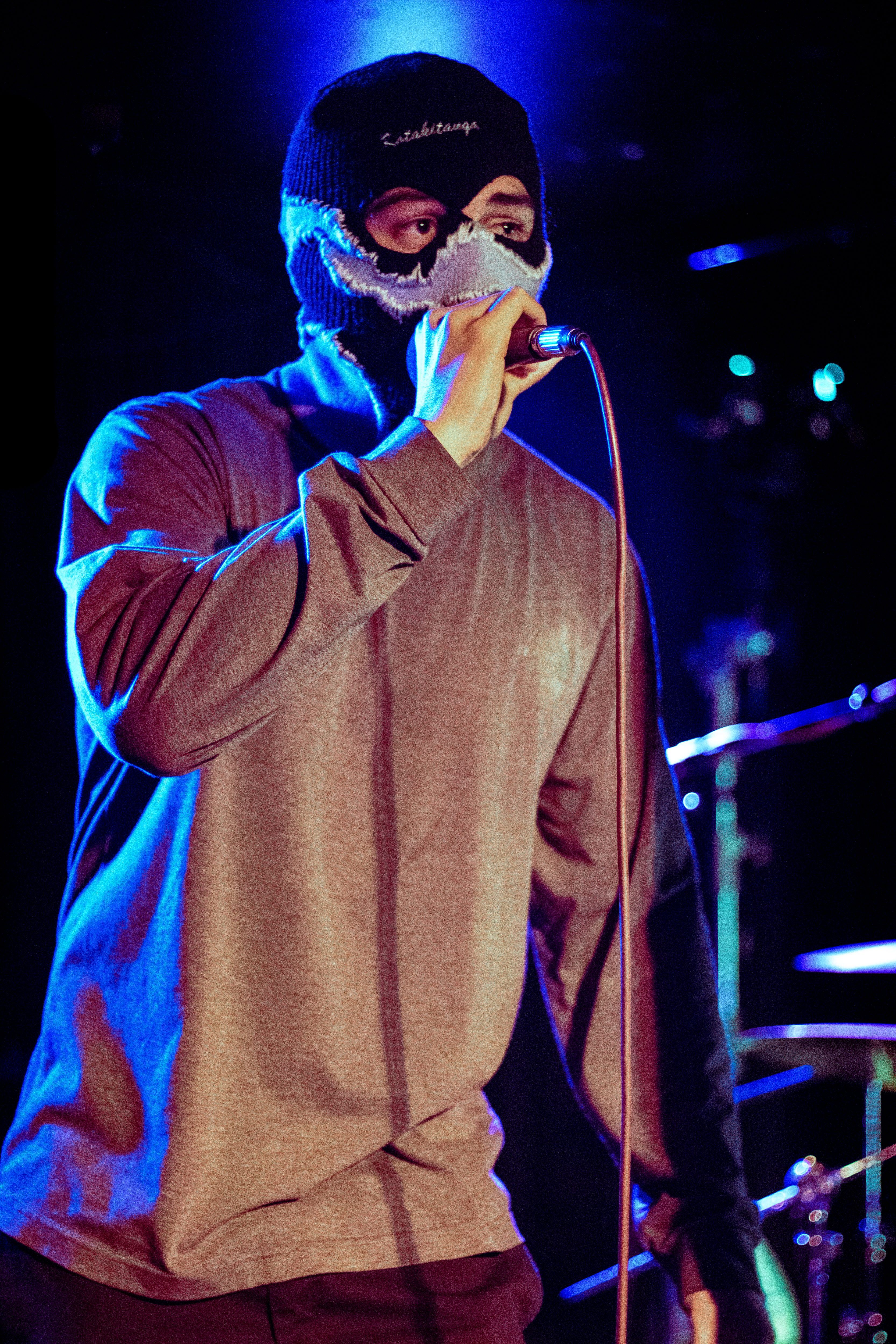 .
You've said 'A Place Called Home' is personal to you and you hope it helps others get through tough times, like creating it did for you. Did you feel any hesitation in releasing it due to how personal it is?
I think I definitely put off releasing the project for a while, it could've been out last year really, I just never found the right time to release it. With the whole COVID thing and all the crazy stuff going on at the moment I felt like I shouldn't be out there saying hey listen to my music. But in the end I thought that these are tough times, especially with all the uncertainty around job security and the stress and anxiety that comes with that, so we just sussed it and here we are.
.
How important is it for you to incorporate your culture and the community you surround yourself with?
I think it's super important, that's my pocket to tell our stories from a culture and community perspective, but in a way that I can relate to you know. I've always been quite an alternative listener and an oddball out South. I didn't really get into the tough in your face rap music from the South growing up but I love my community and the people. I'm trying to push a sound that's not very prominent out in South Auckland.
.
Where did the idea for the EP artwork come from?
That's all DNP (DeadNakedParty). He's the mastermind behind the artwork, and the one that noticed me and really put me on the local scene. We've always worked in a way where I'll create something, and I trust him fully with the art, and he recreates what he hears visually. I love working with that guy, we're overdue for a bakery run tbh.
.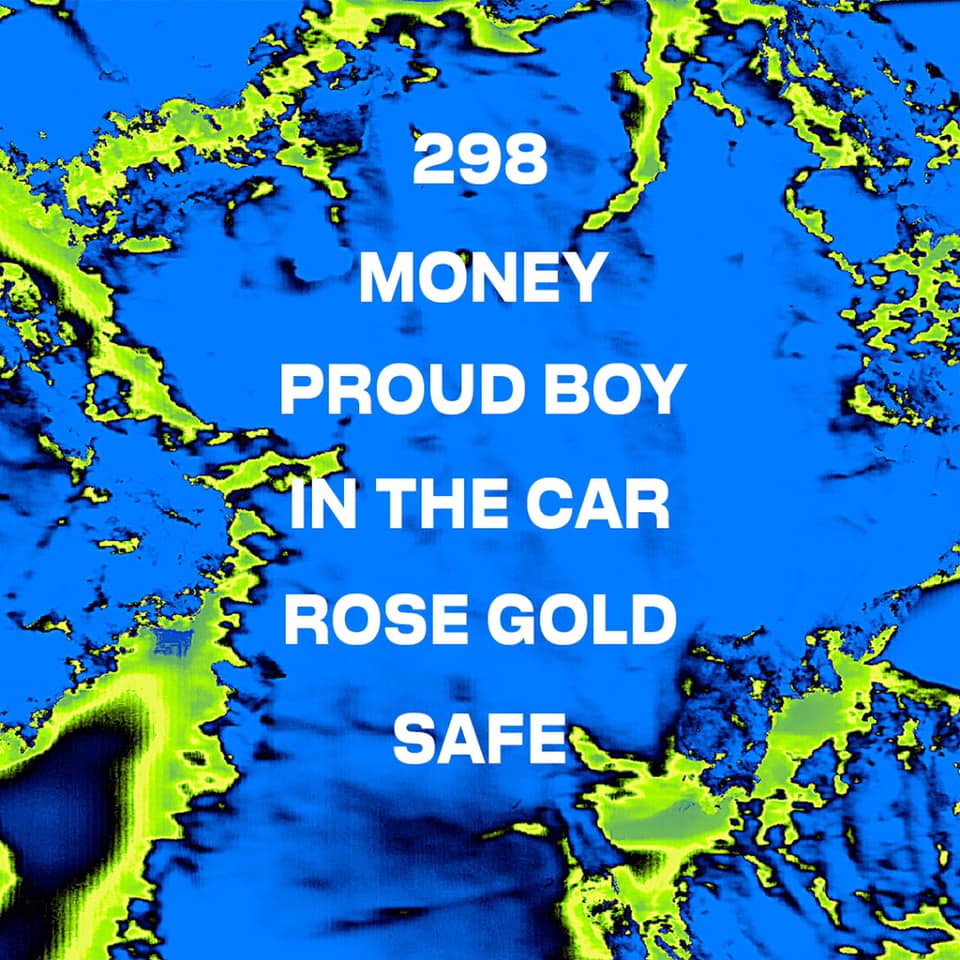 .
What has the journey been like for you in the lead up to this EP?
It's been pretty busy, pretty up and down, bumps along the road sort've thing. But I've always had great support from family and friends like Silas Futura. He really helped me get comfortable with making music and really believes in the music too, so I'm super grateful to have him in my corner.
.
How long has it been in the works for?
The idea and concept 'A Place Called Home' has been around since before I was making music, I always knew I wanted to do a project around this idea of home and what that represents to people.
.
Why did you choose to use the snippet from the movie 'Beautiful Boy' (incredible movie) on 'In The Car Ft. Silas Futura'?
That's a buzzy story, Silas actually had the idea of adding it in, and we started talking about the movie. I hadn't seen it before and he was telling me what it's about, for some reason it didn't fully sink in and I just really loved the snippet that Silas picked out. It wasn't until I saw your tweet actually that I went back to check it out and it sort've completes the whole picture of the song for me. That song is really special, shoutout Akshay for producing it.
.
.
'Money' was just recently announced as number 1 on 95bfm. What was your reaction like when you first saw that?
I was listening in at the time but I sort've missed half of it so I was like damn I'm probably like 10th or something lol. When I heard it play I was super stoked haha but I was like super shocked too.
.
You recently performed at 95bfm's Fancy New Band. With the new Ep can we expect more performances from you this year?
There are a few things on the cards at the moment which is pretty cool, too early to say but things are heading on the right track. Stay tuned haha.
.
Anything else you want to add or shout outs?
Shoutout my my fambam, 2047, Enāvy, Silas Futura, Akshay for producing, DNP for the art and Papakura for Satay Noodle House and Callum's Bakery.

Thank you!!!
.