Photo Credit: Tom Grut
.
Following on from the release of his EP 'Act I', Shelley caught up with Phodiso to dive in depth on the EP and the process of it all.
---
How are you?
I'm alright, all things considered. The second lockdown kinda messed up my work flow but it hasn't been all bad, I'm grateful all the same for the time, warm reception, support and for all the helping hands that aided in the making of the EP.

.

How long have you been creating music for?
I started writing raps seriously back in 2011 but they were terrible tbh. 2013 was a better year. I had like 3 or 4 solid raps. I wrote every day without fail. About 2016 I started really pushing to complete tracks I was working on. Again, they were terrible. Fast forward to 2018 where I had finally figured out how to craft a song. And here we are.

.

You take influence for your music from different genres and cultures. Is that an important element for you to have in your music?
I am Tswana, and I am nomadic. It only feels right that I weave in aspects of what make me the person I am.

My whole family has very eclectic tastes in music. I have vivid memories of dancing with various family members to just about everything from Dolly Parton to Jabu Khanyile. My dad was huge on Julio Iglesias and Shumba Ratshega. My mum loved Tracy Chapman and Salif Keita. One of my sisters listened almost exclusively to Tswana Folk and traditional Zulu music. Another sis listened to a lot of Oliver Mtukudzi. My tastes were heavily influenced by those around me. An older cousin of mine used to steal dad's car for joy rides when I was 10yrs old, I'd come along and we'd blast Tswana Kwaito and Motswako the whole time — that led to freestyle sessions with the neighbourhood kids. We'd have competitions on who could come up with the best hook just vibing over my older cousins CDs. As we got older we'd experiment with genre-bending sounds on a friend's cracked version of fruity loops. It wasn't necessarily on purpose, just the product of having grown up on such a wide range of sounds.

I also spent three years in an Auckland band called the New Telepathics — which did just that under a slightly different context.

My approaches to music are very much moulded by those experiences.

.

What is your creation process like?
It either begins with a melody or a line, and then I go from there. I write more than I produce, so it's been great collaborating with people who know more than I do in that part of song-making. I'd say about 3 out of 5 songs of the EP were mostly written before there was ever an instrumental. The other two came from me feeling out the beat till words started forming.

.

How has the reception been for your new EP 'Act 1'?
I'd say it has done really well! I've managed to widen my audience and strengthen my online presence. It has also put me in view of people I plan to collab with in the near future, which is great.
.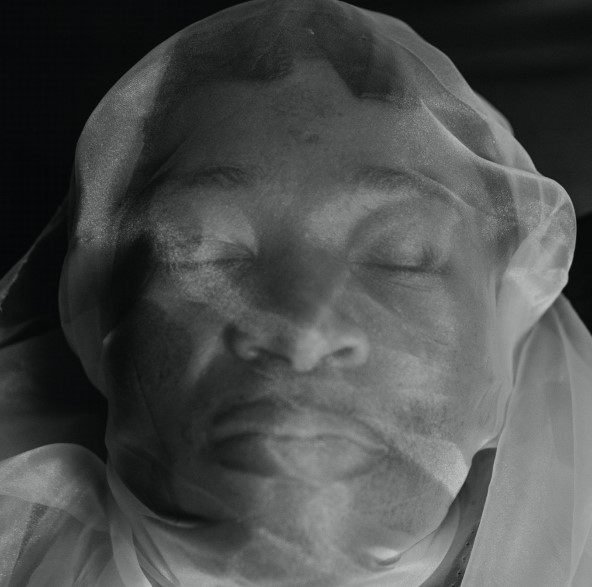 .
Was there any hesitation with releasing the EP due to lockdown and covid?
Oh yes. Painfully long road to get this out. I wanted it out in March. There was a time I thought that there'd be no point to releasing it. I couldn't fathom how people would have the energy to make time for it. I'm glad I managed to kick the pessimism.

.

How long has this EP been in the works for?
Most of the demos were done around the end of last year. I spent most of the beginning of this year re-recording and fixing up bits here and there before passing it on to get mixed and mastered.

.

Do you have a personal favourite track on the EP?
I like Sô Rite cause it feels like home to me. It's also probably my favourite one just cause of how quickly the second verse came to me, which also happens to be my personal favourite of all the verses on the EP. Springfield was the most fun to write but this felt fun in a different way. It felt like a more direct reflection of my state of mind during that whole process.

.

The cover art is a very strong image to me. Where did the idea for the cover art come from?
Yeah, even for me it's confronting. My good friend Diana Simumpande did the 'Act I' artwork. I had told her I wanted artwork that didn't feature my face, or that at least we'd have my face obscured somehow. When I showed up to the shoot she took a whole bunch of photos of my face and nothing else. I figured I'd roll with it.

.

Your lyrics are very raw and seem to be so true and relatable to you. Where do your lyrics come from? Is that more personal experience?
My journey in writing began with poetry, which requires one to be introspective to some degree. When I switched to songwriting I came with that same approach. For all things I've lived, I have also put in writing.

.

Your video for 'Respek' has a very classic and documentary-style feel. Where did the idea for the video come from?
All props to the bro/director/dp James Moore. He asked what kinda feel I had in mind, we talked ideas and he led it from there. Solid dude. Great talent.

.

2020 being as crazy as it is, is there much planned ahead for PHODISO or just taking it at a step at a time?
'Act II' is quite close to being done. Other than that I'm just working on improving so I can level up with each release.
.