Kia Ora Taylor! How are you doing?
Kia Ora team! I'm doing great thanks, wicked to have the chance to talk with you!

.

Who is Taylor Roche?
A boy who discovered his dream to be a Pop artist back when he was 7, first singing a Backstreet Boys song on the back of a storage truck at a school fair. Fast forward 15 years and he now makes a living travelling the world with his band, writes music and still grinding for that dream. No stage name, just me and my music driving to make people feel something when they listen to it.

.

How would you describe your sound?
It's very synth pop, meets minimalistic, meets ballad….I've got so many genre influences within the Pop spectrum, I can never really pinpoint exactly what my sound is, but I like where it's going anyway haha. I'm really into that minimalist Pop sound which artists like Billie Eilish and Conan Gray do really effectively; basically stripping everything back to give the vocals heaps of space to just paint the journey of the song. I also love that analogue bass sound which was heavily used in the 80's which you can kind of hear that sound influence in the chorus of 'Never Like That.' Some of the recent stuff I've been working on has quite a Hip-Hop influence to it as well which is really different for me but is a sound I'm really loving at the moment.

.

Who are some of your musical influences and/or inspirations?
There's so many influences on my music it's crazy haha. I'm a massive fan of FINNEAS…. His production and song structuring is insane! I've also recently been listening to a Pop duo called Joan; they have this huge Pop sound that sounds like a mix between The 1975 and Phil Collins haha. I think though in the past couple of years, I've been really inspired by that Pop/Hip-Hop crossover sound, I think it's such a slick vibe and it's certainly something I'm currently influenced by in the studio at the moment. Bazzi and The Weeknd are a couple of artists that blend these two genres together super effortlessly and I'm obsessed with their sound. I was also brought up listening to the Australian band INXS which have had a huge inspiration for what I do…their lead singer Michael Hutchence could just keep an audience in his hands the second he walked on stage. I used to watch videos of him performing live and there was something quite mesmerizing about him on stage – and that's how it should be really, people want to see artists live for the experience and to feel something.

.

You have been travelling all over the world but are now back in NZ, are you here to stay or just in the meantime?
Initially I was hoping to be back in America by the end of the year but now that's looking highly unlikely. However I've been really busy here in New Zealand with a few projects lined up so I'm actually not in a rush to go anywhere right now….plus we're pretty damn lucky to be here in New Zealand during these wild times.
.
.
You've played shows and have been a part of other acts. How does it feel to be releasing some of your own music?
It's a really cool feeling to put everything I've learnt the past few years being on stage and incorporating it to my writing process, as well as myself as an artist. The gigs I do in America are often genre specific, so some nights we're an 80's band and another night we'll be straight-up funk and motown – we learn about 60 songs for each set. That alone has been a huge challenge because I've never really been trained to sing half of those genres. It's something you adapt purely from just jamming with the band and finding ways to bring your own personality to a song. This gig basically means I've had to dive in and learn an enormous amount of tunes from the past 40 or so years which has actually had a huge impact in my writing and creating. I started really digging into lyrics of iconic artists such as Prince or Marvin Gaye and especially got super into song structures and instrumentation from the 80's – these are factors I find that I carry into the studio with me now which I think is actually really cool.

.

I have always been interested in how people study creative industries. I don't necessarily feel like people always feel like they need to take that path. Do you feel like studying music was beneficial for you?
Yeah this is always one of those touch and go topics when it comes to studying music…in the end I think it really depends on what you want to get out of it. I went to Otago University back in 2016 to study music (I basically panicked coming out of high school and assumed I should go to Uni like everyone else haha). I knew within the first month that it wasn't for me and all I wanted to do was just gig and make music (the dream haha). Sometimes instead of going to lectures, I'd go to a practice room and learn more songs on the keyboard and write music. I was a terrible student. I decided to leave at the end of that year, moved back home with my Dad in Christchurch and chucked up an ad online "looking for a guitarist to jam and get gigs" haha. Within a year from that, I was booked most weekends with gigs, playing on cruise ships and started writing and recording heaps of early demos. The thing with this industry is that there is no text book or structure into how you 'make it as an artist', you've literally just got to hit the  ground running and you'll find yourself learning every day. I'm super blessed to have been able to do music full-time for the past 3 years and every day I'm still learning. I guess in short, as an artist, if you really want to study then I would highly recommend studying a marketing course, or music production because those avenues are crucial to your music, but don't fall into the belief that you need a music degree to be an artist, that comes organically with time and hustle – a process I'm still going through.

.

Though 2020 is quite the write-off, what do you have lined up?
I've got a few things keeping me busy at the moment! I've actually just finished my next single which I'm super excited to follow up Never Like That with. I've recently been working on a band project with some dope musicians in Auckland as well which is sounding really tight, plus I'm also putting together an original live set! Being on stage is obviously a massive part of my journey, so working on putting together my first show to my own songs is an ecstatic feeling.

.

Anything to add?
A huuuuge shout out to my producer/pal Sam Jones; arguably one of the most talented musicians I know. An incredible producer but equally as insane on the keys, sax and flute…boom. Also big thanks to Jacob Rush, our good friend and sound engineer from Big Pop in Auckland – he did a wicked job on this track.

.

Thank you Taylor!
Thanks so much guys! Appreciate you!
.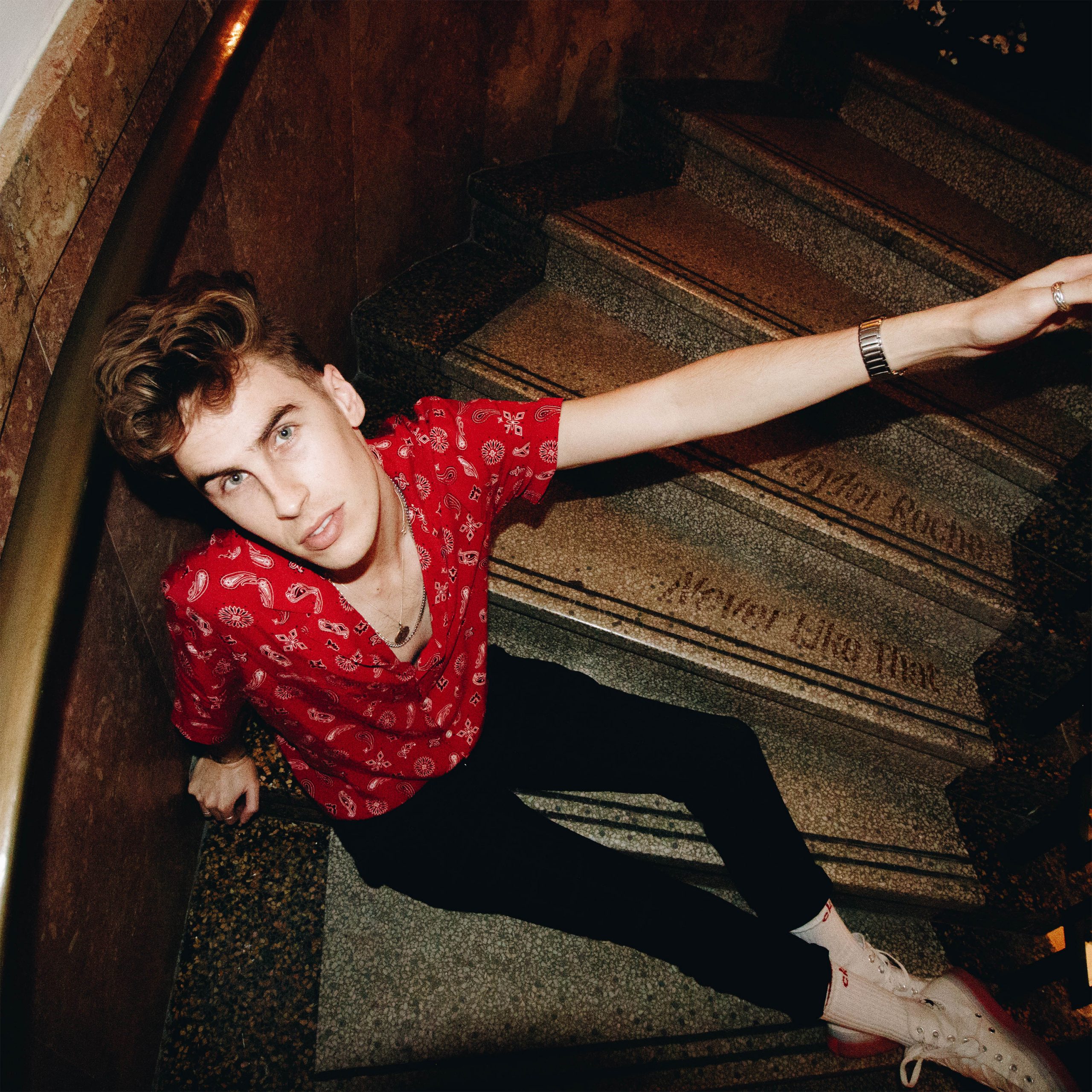 NEVER LIKE THAT
.
"The first idea that surfaced was the emphasis on the 'you were never like that' chorus, inspired by the change we have in response to a break-up. The song explores the concept of how some people can completely change their personality and surround themselves with people they once never associated with, as a form of escape from the pain they feel inside after falling out with someone they once/still loved,"
.