How are you?
Hey! I am great, thank you for asking. How are you?

Where does the name VIKAE come from?
In Primary School I was always fed up when my classroom teachers would spell Veronika but with a 'C' not a 'K' so I would always introduce myself as 'Veronika with a 'k''… it sort of became a trademark hello when I met someone new or had a new teacher. My friends started calling me 'V-kay' which many years later at uni then became 'VK' for short. It was really important for me to continue the legacy of this nickname but in a reinvented way. VÏKÆ is a nod to my transition from Classical singing to contemporary. The use of the phonetic alphabet is something used when learning songs in different languages. I would always get the sounds wrong despite countless hours practising… so it's sort of an inside joke with myself. It is pronounced 'VEEKAY'.

How long have you been creating music for?
Ever since I was a child. I remember the first piece of music I wrote when I was five years old. Essentially it was just broken arpeggiated chords up and down the piano but I hadn't learnt the piano before. Obviously it caught the attention of my mum and babushka both of who finished musical school training in the former Soviet Union. It was important to carry the family tradition of learning music so it just seemed fitting that I already had a natural gravitation towards the piano from the get go.

How has the reception been around releasing 'Finelines'?
For the most part it's been really awesome actually! Far better than I anticipated. The single debuted at #6 (respectively) on the NZ Official Hot 20 charts which blew me away. The song has some pretty heavy subject matter so the fact that people are listening and resonating with my lyrics means the world to me.
.
.
Was there any hesitation with releasing 'Finelines' or your upcoming EP due to lockdown and covid?
Oh yes absolutely. I had anticipated this release to release around my birthday in mid-March with the original name 'VIRUS'. I thought it was a pivotal theme tying all the songs together; the idea that mental illness is a virus in ones mind… buuuuut… I felt that it was far too ill taste to keep the original name. 'Finelines' seemed like the next most logical option. I left it as late as I possibly could, putting off the release again and again until I realised that in a covid-world, this IS unfortunately the new normal and people were needing music to get them through these difficult times. So I bit the bullet and picked September the 4th as the release date for the EP as it comes around nearly a full year since the release of the first single off the EP, 'Truth'.

How long has this EP been in the making for?
The best part of two years. Mind you, some of the poetry that inspired these songs were written years before the fact so you could say that this is an accumulation of my thoughts and feelings from the last five years with the last two being spent solely on perfecting song writing (which is arguably never completed), learning production and honing in on my musicianship and vocal delivery.

Are you excited for it to come out?
Sooo excited. But really nervous. My deepest darkest secrets won't be my deepest darkest secrets anymore!

Do you have a personal favourite track on the EP?
Honestly 'VIRUS'. Yes I know the name is jarring and a bit of a touchy subject at the moment and probably for years to come but this song really is the most intimate on the record. It's got more hidden meanings than any other track on this record secondary to 'Finelines' (the lead single) and is possibly the most emotional to sing. It's hard not to get choked up sometimes.
.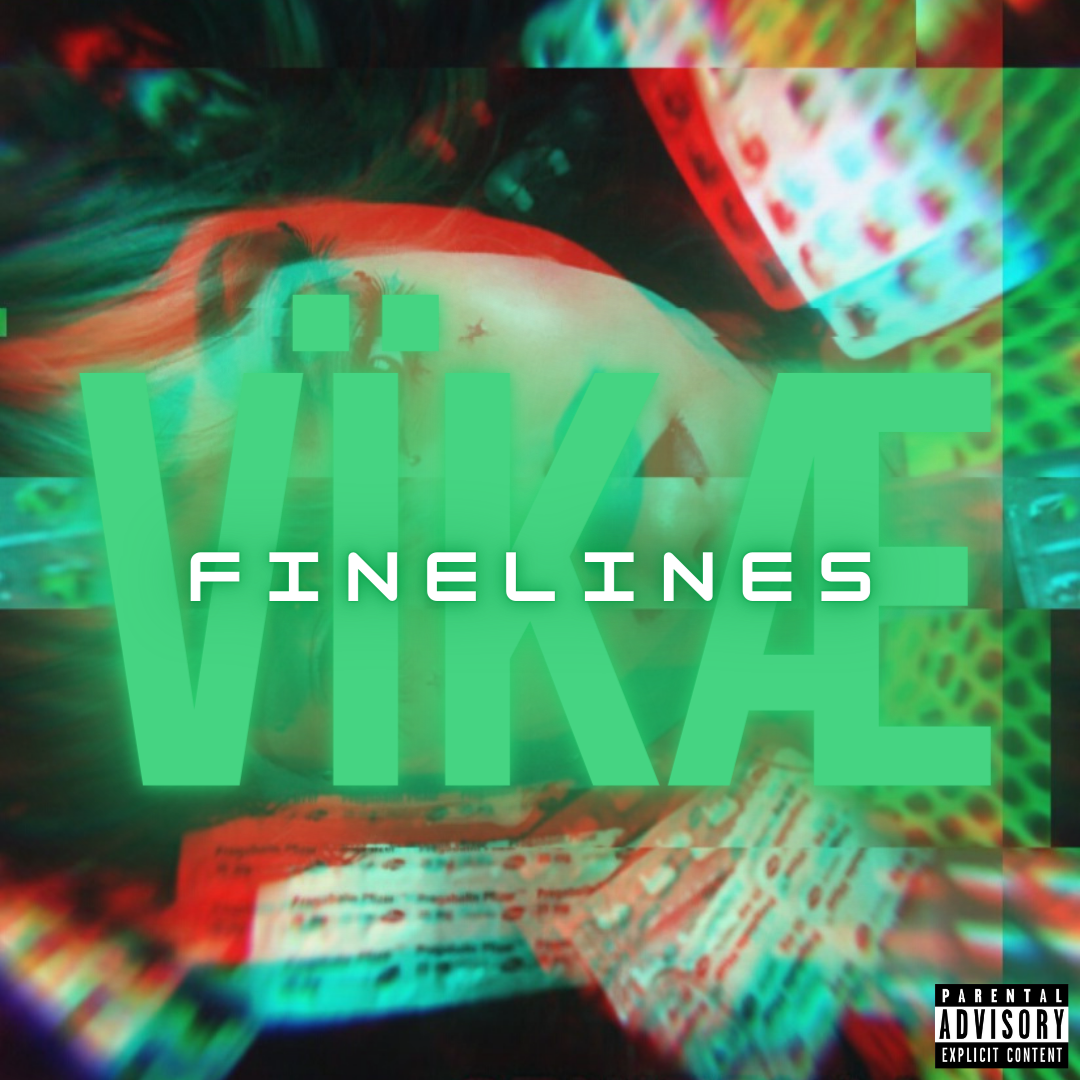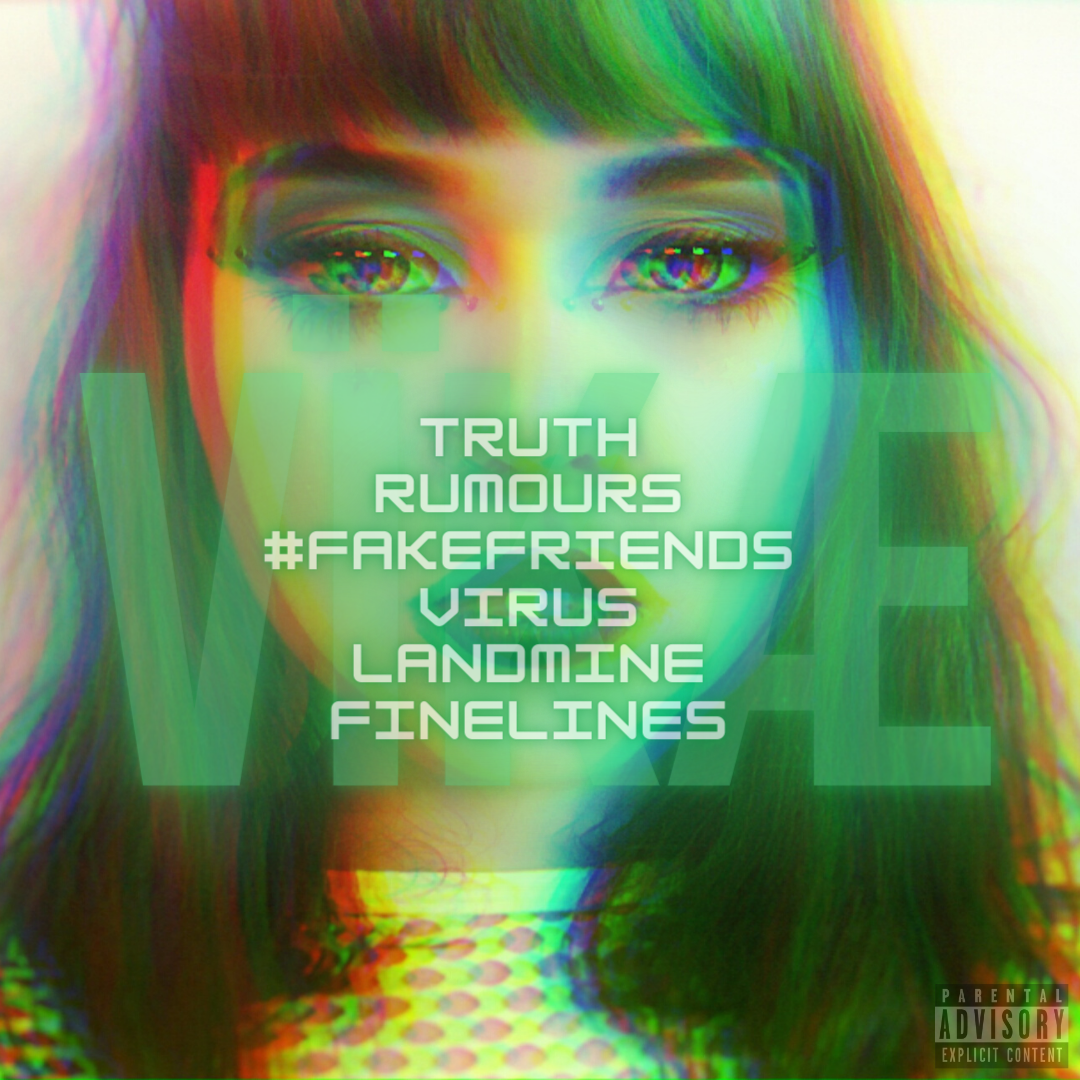 .
I find your sound to be quite unique and it feels like it's all quite different. How would you describe you personally describe sound?
Aaw! Thank you! That's really kind to say. I guess I'm leaning more towards 'industrial pop'. My sound includes samples from my everyday life; pill bottles (prescription), ripping paper, the sound of a lighter and even a washing machine was sampled at some stage. I like to think of my lyricism as a rebellion against what I hear on the radio. I wanted to talk about some 'real sh*t' instead of going from the angle of romance… that would have seemed disingenuous to me personally. Not saying that's a bad thing… that sort of theme just didn't seem like it would fit on this record. I wanted to pay homage to the underdogs and provide a voice for the voiceless. Just like I would have wanted when I was young.

There's a lot of truth and reflection of issues and reality in your songs. Do you write from personal experience and things you witness or is it more just ideas you think of?
Definitely personal experience. Occasionally I write objectively but in order to create a sense of 'relatability' for my for my listeners I have to add something personal in each song. I'm quite an emotional personal so it's hard for me to write about things I haven't been through. I feel like I can't write an appropriate description of something without 'proper research' ie: personal experience.

What is your creation process like?
It chops and changes regarding on the circumstance. Sometimes I'll write a piece of music and bring it to my producer, Abigail Knudson, and record what I already have. Sometimes I'll come into the studio and Abby is vibing with a beat that she made that morning which I might feel inspired to write over – or there have been countless occasions where a song I have brought to the studio inspires an entirely new song. All I know is that I have to write. Constantly. I have diaries in different places around the house including my handbag and my car. I operate on a pen/paper basis. There's something magical about reinforcing the ideas that flow from my head with a pen to a page. I try write a few new songs weekly but it's unrealistic to have that expectation of myself at the moment. Especially with the world being such a weird place right now. So, at least if I'm writing poetry or my thoughts down I have material to come back to when I do feel inspired to make some new music.

You are heavily involved in the creation of your music and visuals, essentially doing most of it yourself. How important is that for you and why do you choose to do a lot of it yourself?
Two reasons: 1. I'm obsessed with making sure that what I am singing about is appropriately visualised with no mistakes. There have been times in my career where I have entrusted somebody else to do a video for me and it just didn't look at all like what I had imagined in my head. I'm always so grateful working with other creatives but it's hard to not be disappointed when the final product isn't what you wanted it to be. I wanted to make sure that didn't happen again. 2. I need to be cost effective as I work on a really tight budget. Being a full-time musician means money is tight. Every cent I make goes back into my music. I'll often compromise my grocery list so that I have enough money to pay for everything else I need to. Especially in a covid-world where the guarantee of live shows is constantly changing – I need to make sure that I save money where I can. Paying artists and producers is something of paramount importance to me so if there are things that I can do myself and spend more money on making the music… I'm all for it.
.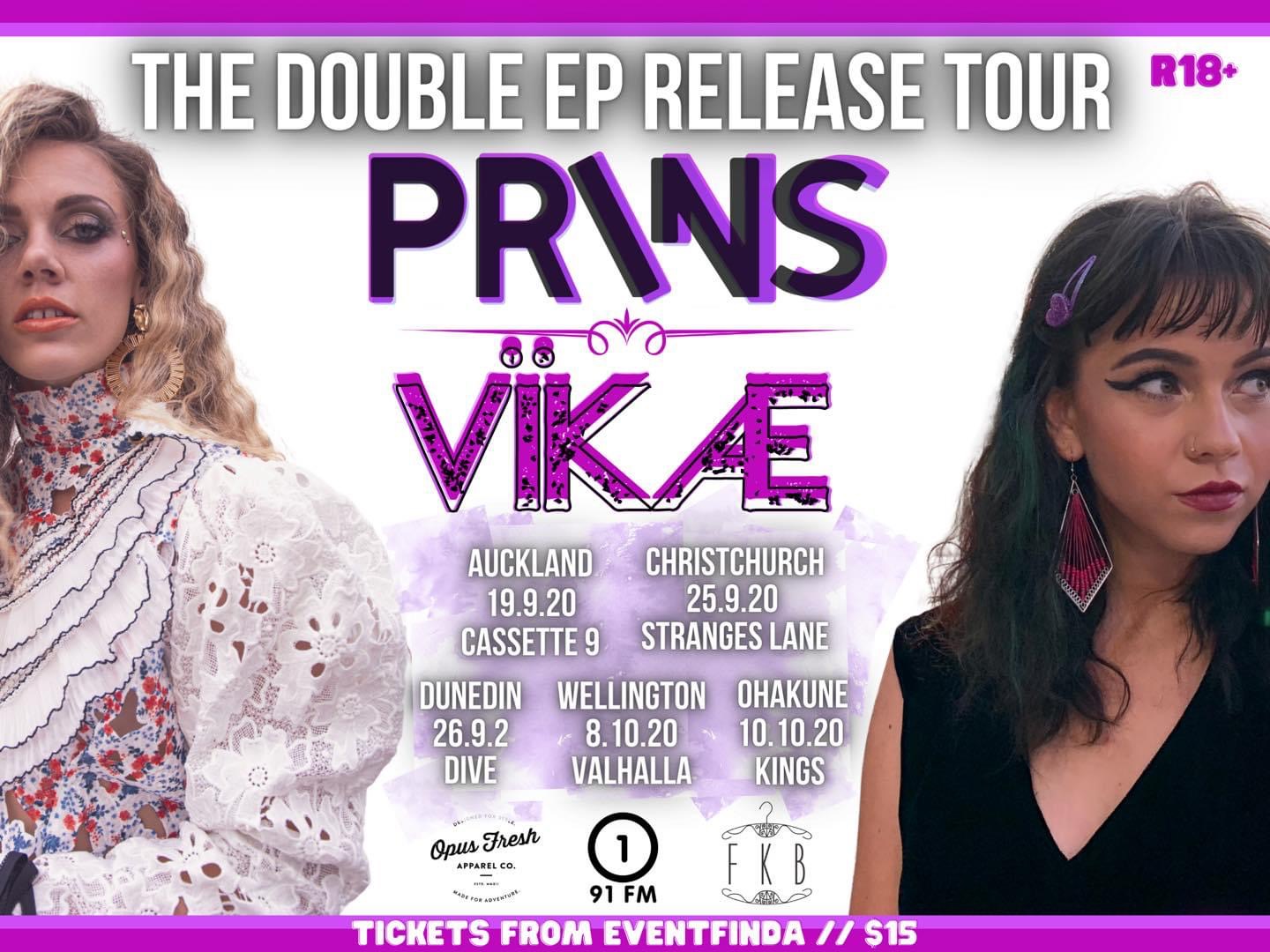 Are you looking forward to your upcoming tour with PRINS? What can people expect from your performance or the show (without giving too much away)?
I am SO excited. I've been a fan of PRINS for a really long time. Being able to tour with another woman who is absolute powerhouse, business lady and fiercely hard working is really inspiring to me. I always say: 'you are the sum of the people you surround yourself with'. I've already learnt so much from her experience in the music industry and she is never shy to share her knowledge with me. I am very grateful. My performance is an encapsulation of VÏKÆ. It's important to showcase that I am a multifaceted artist who has a story to tell. Naturally I will be performing the EP but the audience can expect unreleased material from me too – acoustic and production heavy beats to accompany the storyline of the EP.
.
2020 being as crazy as it is, is there much planned ahead for VIKAE or just taking it at a step at a time?
My life is spent living six months in advance. I need to have things constantly happening or I fall stagnant and become really unmotivated and depressed (real chat). I've written countless songs this year already and I am working towards a full length album to be released sometime in 2021. There are other things and shows that I have planned for VÏKÆ but I love surprises. However, our world is constantly changing so I've given myself some grace to 'go with the flow' when necessary. Fans and listeners can expect plenty of Easter Eggs in the coming months. Taking inspiration from the legendary muse that is Taylor Swift (one of my biggest idols), she leaves clues for her fans to find which elude to upcoming music and shows. I thought it could be fun to carry on that narrative with a  VÏKÆ twist. So watch this space…
.
.
---
.
EP PRESS RELEASE
.
New Zealand independent pop artist VÏKÆ makes a powerful statement today with the release of her debut EP FINELINES,and new single #fakefriends

An EP of empowerment and strength; with clever lyricism set against a backdrop of bold and quirky production, FINELINES includes the already-released singles Rumours, Truth and Finelines. Collectively the tracks have clocked up hundreds and thousands of streams across platforms and secured VÏKÆ prime positions in the official charts, including 'Finelines' which debuted at #6 in the Hot 20 NZ Singles chart.

For VÏKÆ, FINELINES is a deeply personal record, which marks the end of an era and the start of a new beginning. "Coming from such a dark place two years ago, where I literally loathed my existence, to a place of empowerment is a really emotional feeling," she explains. "This EP outlines all the struggles that I have had during my diagnoses with mental and physical illnesses, and how they have really changed my life."

Co-written and produced with Abigail Knudson (MISSY), VÏKÆ describes their working partnership as "magical". "I am so very privileged to have been under her mentorship for the last two years. She has taught me so many invaluable lessons about technique and songwriting. Her ability to see my vision clearly as well as adding her own nuances and flair just worked flawlessly."
To support the release of FINELINES, VÏKÆ has also teamed up with another talented New Zealand artist, PRINS, for a nationwide tour. Playing back-to-back, the double-headline tour takes in Auckland, Christchurch, Dunedin, Wellington and Ohakune and VÏKÆ cannot wait to hit the road. Get tickets HERE. See dates and venues below.

"I'm ready to confront some cities, where I may have sinned, and sing my songs and move forward as not only an artist but a human being. Music-making is a cathartic process and it's never really 'finished' (if arguably ever, but particularly) within the production and writing phase. I think there's something really therapeutic about actually going ahead and singing these songs in public too. I just hope people resonate with it. Even if it's just one person, that would mean the world to me!"

Born in Ukraine and seeking refuge in New Zealand post-Chernobyl, VÏKÆ is no stranger to adversity. Her music openly talks about her struggles with bipolar, addiction and poor judgement. Honest and raw VÏKÆ describes her artistry as being "brassy to purposefully make the psyche uncomfortable". In an attempt to steer clear of coming across disingenuous, her unique "DIY" approach to making music, costuming and directing and editing her own music videos allows her to have complete autonomy of the authenticity of her artistry and music.
.
Catch VÏKÆ on tour with PRINS:

September 19 – Auckland at Cassette 9
September 25 – Christchurch at Stranges Lane
September 26 – Dunedin at Dive Bar
October 8 – Wellington at Valhalla
October 10 – Ohakune at Kings

Get tickets HERE