'Punch Cones' is the debut track by Tāmaki Makaurau-based producer Lemon Pepper (aka Flint Jackson). The thumping leftfield electronica stomper defies classification but if we had to put it somewhere, we'd gingerly place it between the relentless plod of industrial techno and the hacksaw vocal sample-chopping of juke/footwork – and even then we're sure 1000 genre nerds would fight us on the internet about it. The aural embodiment of too many space cakes around a drum machine; the hazy fog of textures would almost be quizzically beautiful were it not for the relentless smashing of the anxiety-ridden kick drum. 'Punch Cones' is both a reaction to and a bittersweet welcome home to the mandatory, state-sanctioned introversion induced by Aotearoa's current level four lockdown, chuckling all the while at this timeline's surrounding surreality and absurdity and channeling it inward.
Released, in true stoner fashion, only a few days late for 20/04/2020 'Punch Cones' is available for 'Pay What Thou Wilt' via Bandcamp. We suggest donations of crack up denominations such as $0.69 et al. Is it an anthem for the impending legalisation that's desperately required to help the economy recover from the COVID-19-induced financial crisis? Is it a laugh a minute soundtrack to the zombified hoards returning to the clubs? Is it a flaming pile of self-indulgent garbage? You decide! Either way, we expect the TikTok debut will be imminent.
.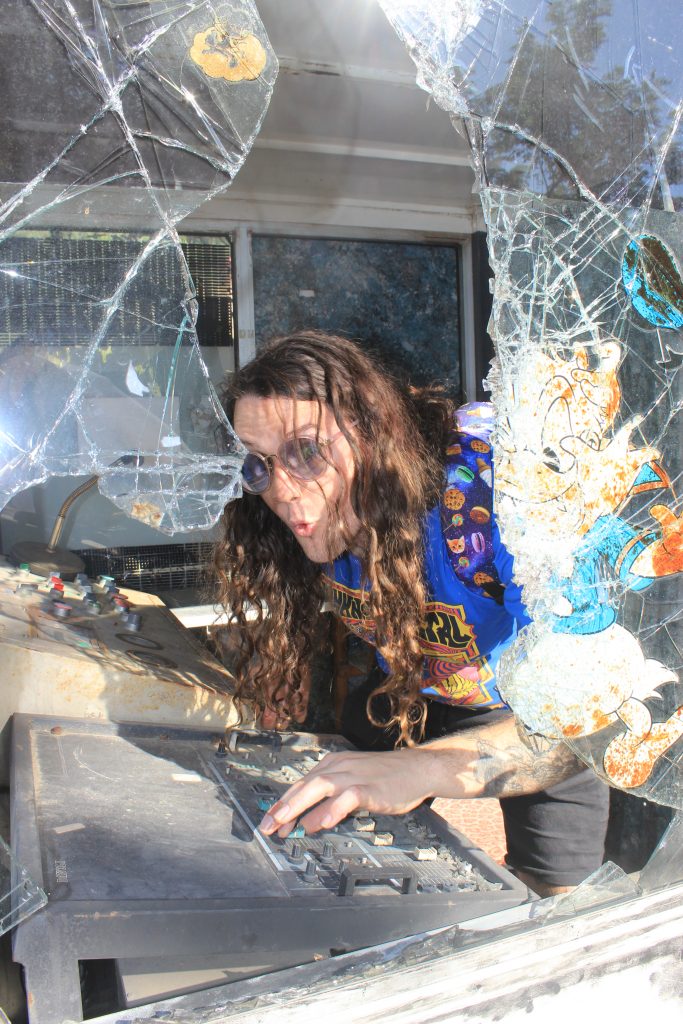 Lemon Pepper (aka Flint Jackson) is a producer and multi-instrumentalist currently based in Mt Albert, Auckland. Inspired by the mind-boogling sound-chopping skills of Australian sample-sculptors The Avalanches, the pan-dimensional jazz expressions of Sun Ra and the polyrhythmic exactasy of Aotearoa's own Amamelia and Liam K Swiggs, chaos has always permeated through the life and times of the eclectic tune-consumer, so it stands to reason that it permeates deeply throughout their musical output. When not dissecting audio waveforms like an unfortunate frog on a high school science student's laboratory table, they're soaking up sunshine, listening to records and amassing as much feline affection as possible from an illusive Burmese named Blue.