Lewis Capaldi, the artist you may not know but once that particular song plays, you do. This particular show sold out very quickly and I was quite surprised a second show was announced, though who knows how that one may have done. But you can't deny there was clearly a demand.

Arriving to the Town Hall, the line went down Queen St. Not only had people been lined up since early hours of the morning but the numbers grew throughout the day and even more so in the evening closer to doors. People were still flowing in as the first act took the stage.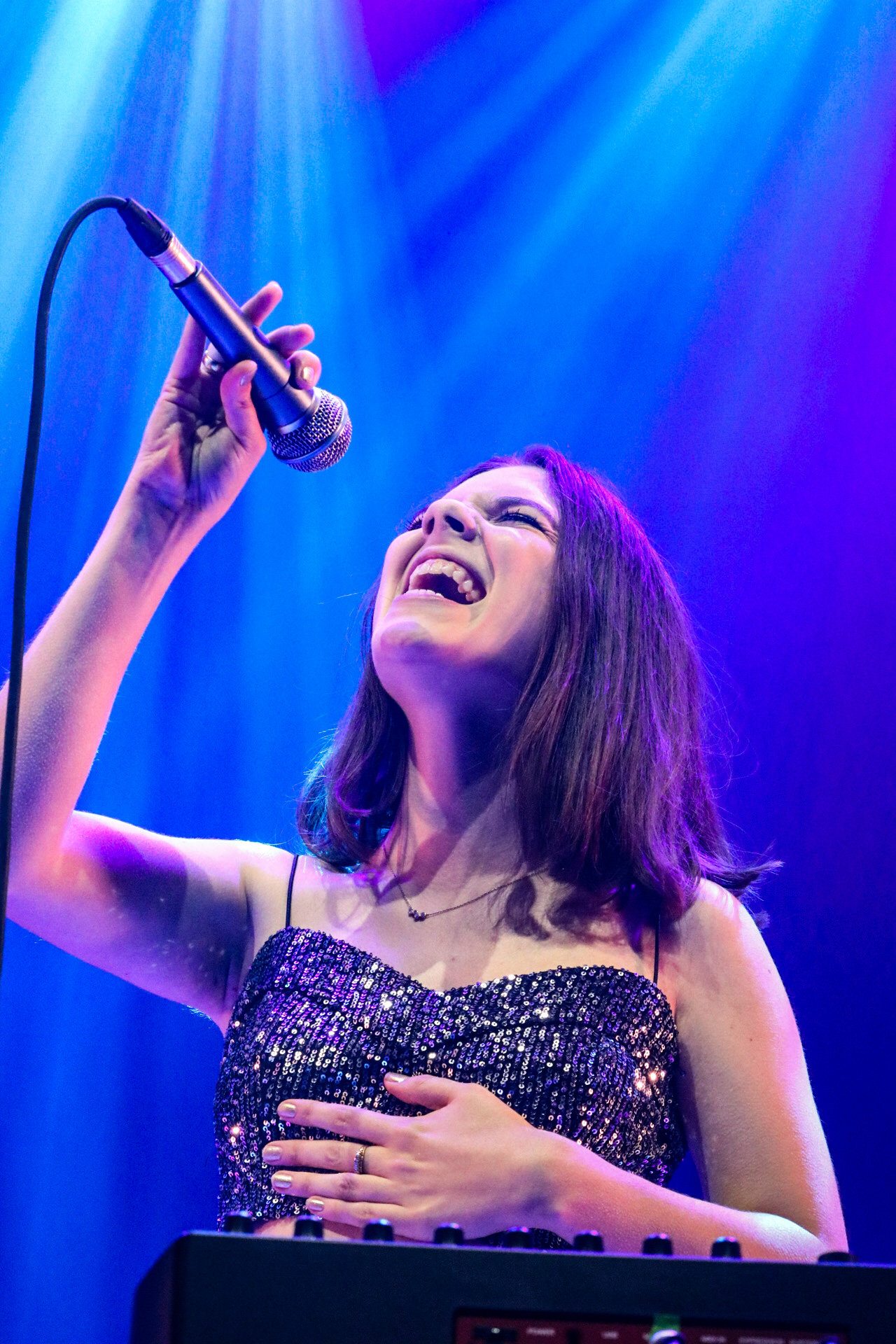 Yorke, the young Australian wahine, had opened for him at the Australian shows and was now playing her first international show. It must have felt pretty surreal to be playing to such a big new audience that continued to flow in and fill up the Town Hall. She took the stage in a sparkly crop and a sheer long skirt which flowed as she moved. Under the colourful lights that shone down on her, it was almost angelic. She had one person accompanying her onstage who, though was at the shadows in the back, seemed to get his own spotlight. I thought she had an incredible voice! Her confidence seemed to shine through and she played a set like it was her own headline show. Then to win me over even more, she covered 'Summertime Sadness' by one of my favourite artists, Lana Del Rey.
The only bad things I have to say is aimed at the crowd. They would not stop talking and were quite loud which I found so rude. Now I have mentioned this before, NZ crowds can be like this when it's a more acoustic act, especially one they don't know. But Yorke was amazing and just gave an incredible performance regardless.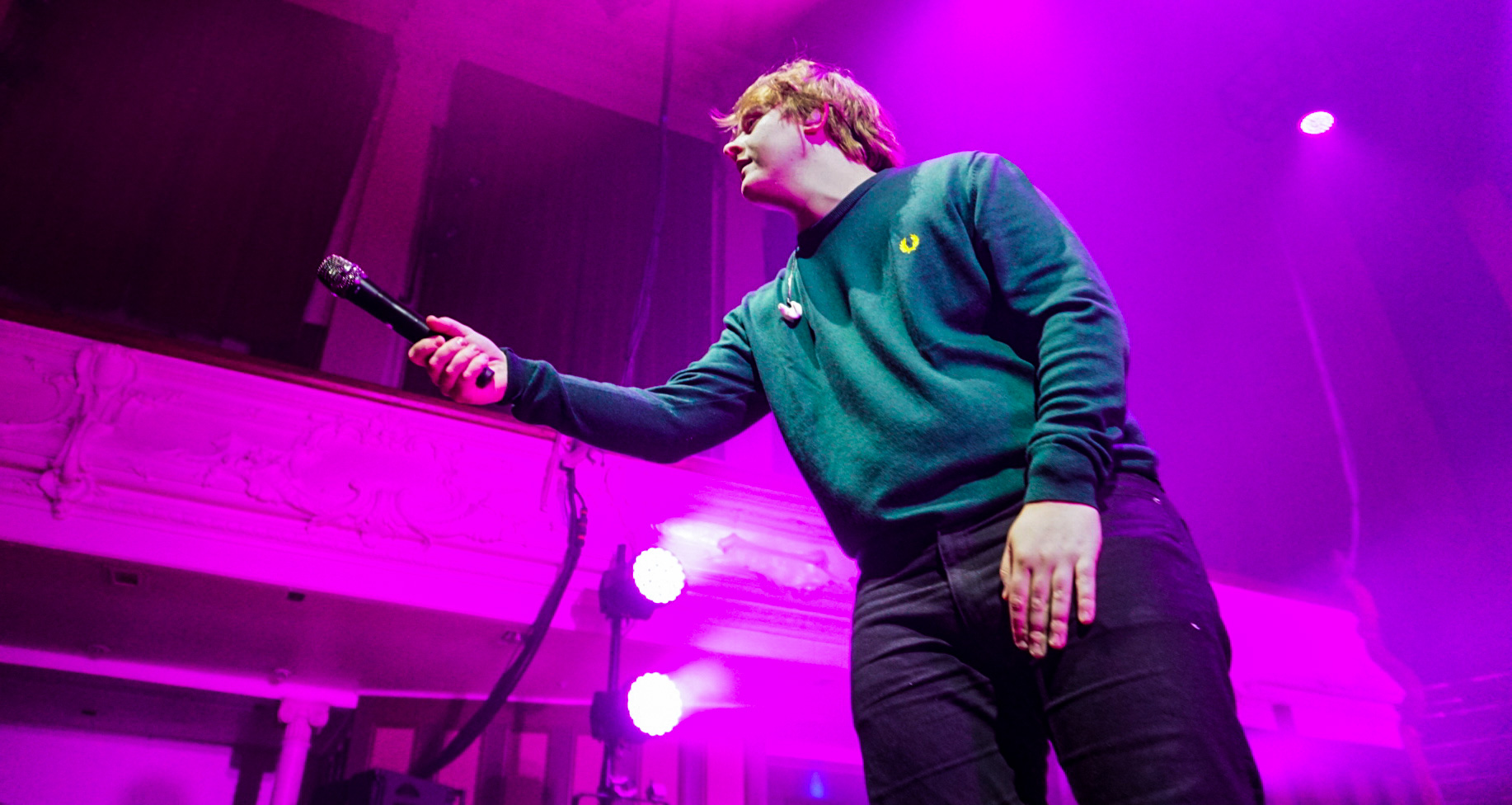 Now I don't even know where to start with Lewis Capaldi. Firstly, his 5-piece band took the stage first before he strolled on stage. Lewis was dressed causally in a green crew and blue jeans. Lewis gave an incredible performance and I really couldn't fault his vocals. He really gave such a powerful vocal performance and and with the harmonies of the crowd, it was beautiful. The crowd sang so loudly to some of the tracks. But sometimes the crowd got a bit loud and started shouting while he was talking "Shut the fuck up! You can shout what you want later but right now I'm talking". It was quite funny. "If it's your first time seeing me, I'm sorry for all the swearing. But if you follow me on Instagram you should know". Apparently people actually complain about how much he swears during his shows. They know it's HIS show though right? I mean sure this crowd was quite mixed. From very young kids who had obviously been brought along by their parents to more elderly people. But he can really do what he wants.
I do have to say this, Lewis Capaldi I super funny. I love his Instagram stories but the fact that it came through at his shows as well was amazing! "Do you like Rock n Roll?! . . . Well you won't like this". Some stuff was probably inappropriate for the crowd but I guess that becomes more for the parents to worry about. I also love that he called out his label/team for getting him to re-release his album as an extended edition "More like the money-grabbing bastard edition". He really is that type of guy you just want to hug and/or hang out with. Honestly he seems like the best dude (in my opinion).
Lewis really had an incredible live voice. It almost felt like you were listening to the CD but it was so much more raw and powerful than that. Hearing the crowd sing so loudly to nearly every song was crazy. "It's mental to come to New Zealand for the first time and have this many people come to see me. I never thought I'd be here".
The Town Hall really held his voice and the crowds sing-a-long well. But obviously the crowd sang loudest to the last song of the night 'Someone You Loved'. "Apparently I'm a one hit wonder so here's that one hit".
It really was an incredible show. "This is my favourite tour I've ever done". His show in Australia had pyro and confetti but I am assuming, due to the venue, he couldn't have that. But I quite enjoyed how simple and stripped-back it was. It was all about him and the crowd and that is all I needed. AMAZING!
SETLIST
Grace
Forever
Don't Get Me Wrong
One
Maybe
Before You Go
Bruises
Hollywood
Fade
Hold Me
Someone You Loved