Lux Graves is an all female electronic band from Auckland, New Zealand. Influenced by the genre witch-house, low-fi production & sad girl aesthetics, the duo delivers distorted, raw renditions of human emotion through melodic vocals. Their first single 'Girl With A Gun' and accompanying music video has just been released.
.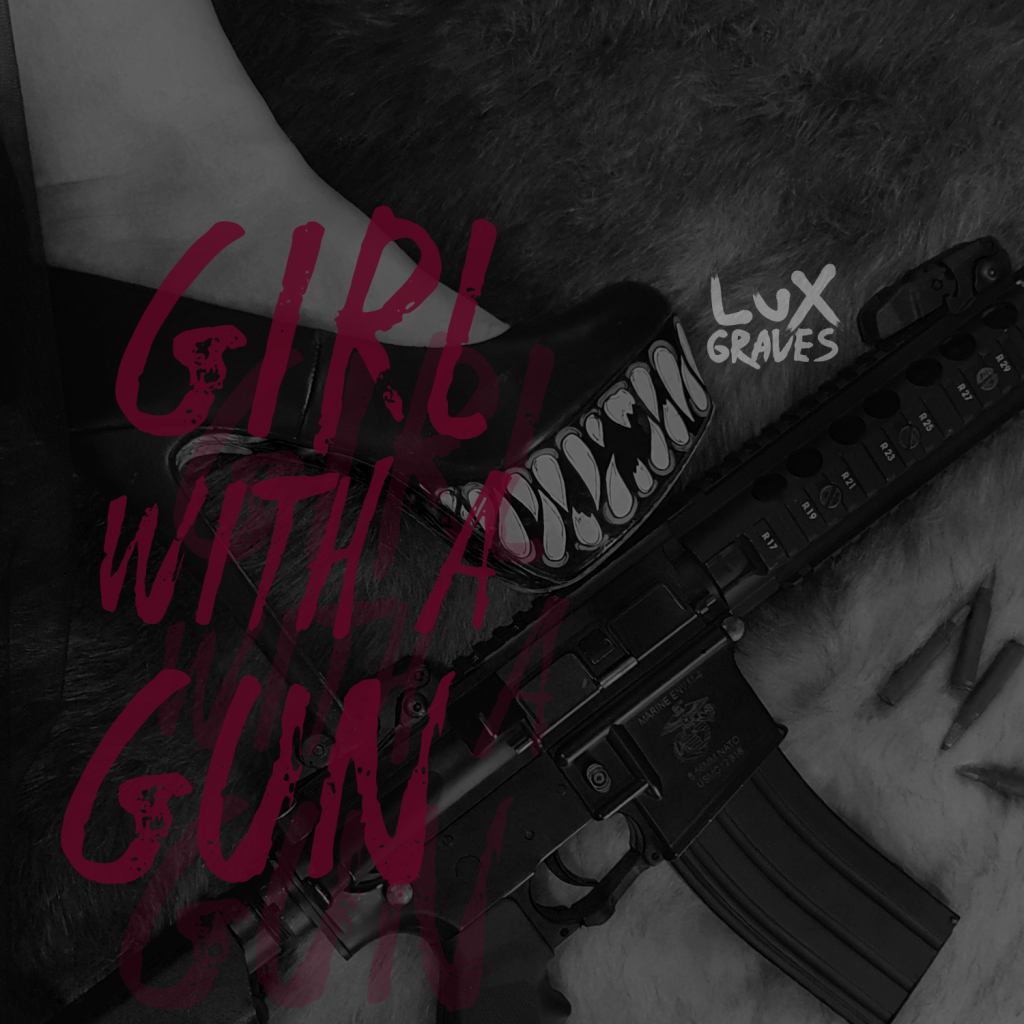 GIRL WITH A GUN
Singer, Missi states the song is about: "The fine line between having fun and ruining your life. Taking risks and being reckless without thinking about the consequences, and eventually having your actions catch up with you." As both members of the Lux Graves duo have the same diagnosed illness, which includes symptoms of impulsivity, the two worked together easily, blending ideas into dark pop songs. In fact, the pair have built a very strong friendship, bonding over navigating invisible illness, in a world that often doesn't accommodate.
'Girl With A Gun's' sonic aspects were created by the other half of the duo's production project: Anti Matter. The song, and the upcoming songs on the yet-to-be-named EP, hone the skills of the last year and a half, post Courtney New old 's solo EP release: 'Phoenix'. "I felt like 'Phoenix' was the beginning of my production, but this stuff is next level, the synths are evolving and every sound has its own space."
Doubling as a video editor Courtney displays the idea of duality, the dark and the light, and the monster in everyone's heads. The video takes inspiration from early videos from independent underground acts Wicca Phase Springs Eternal, Lil Peep & Ghostemane. "I love the homemade video aesthetic, the shot in a magic forest vibe."
.
.