Photo Credit: Tom Grut
.
After a full-on few months in which he released a critically-acclaimed EP and teamed up on collaborations with international artists, Auckland hip-hop sensation Mazbou Q is back with a fresh tune, 'Icon Status'.

Listen to 'Icon Status' here.

'Icon Status' takes inspiration from Mazbou's passion for social and political activism, most notably his recent involvement in the organisation of Aotearoa's first Black Lives Matter Solidarity protest, which drew thousands of people onto the streets of Auckland on June 1, 2020.

"This song is a declaration of my intent to move beyond being just a music artist in Aotearoa and pursue being an 'Icon' – someone who will go down in history," explains the UK-born, Tāmaki Makaurau-based Nigerian-Kiwi rapper and producer. 
.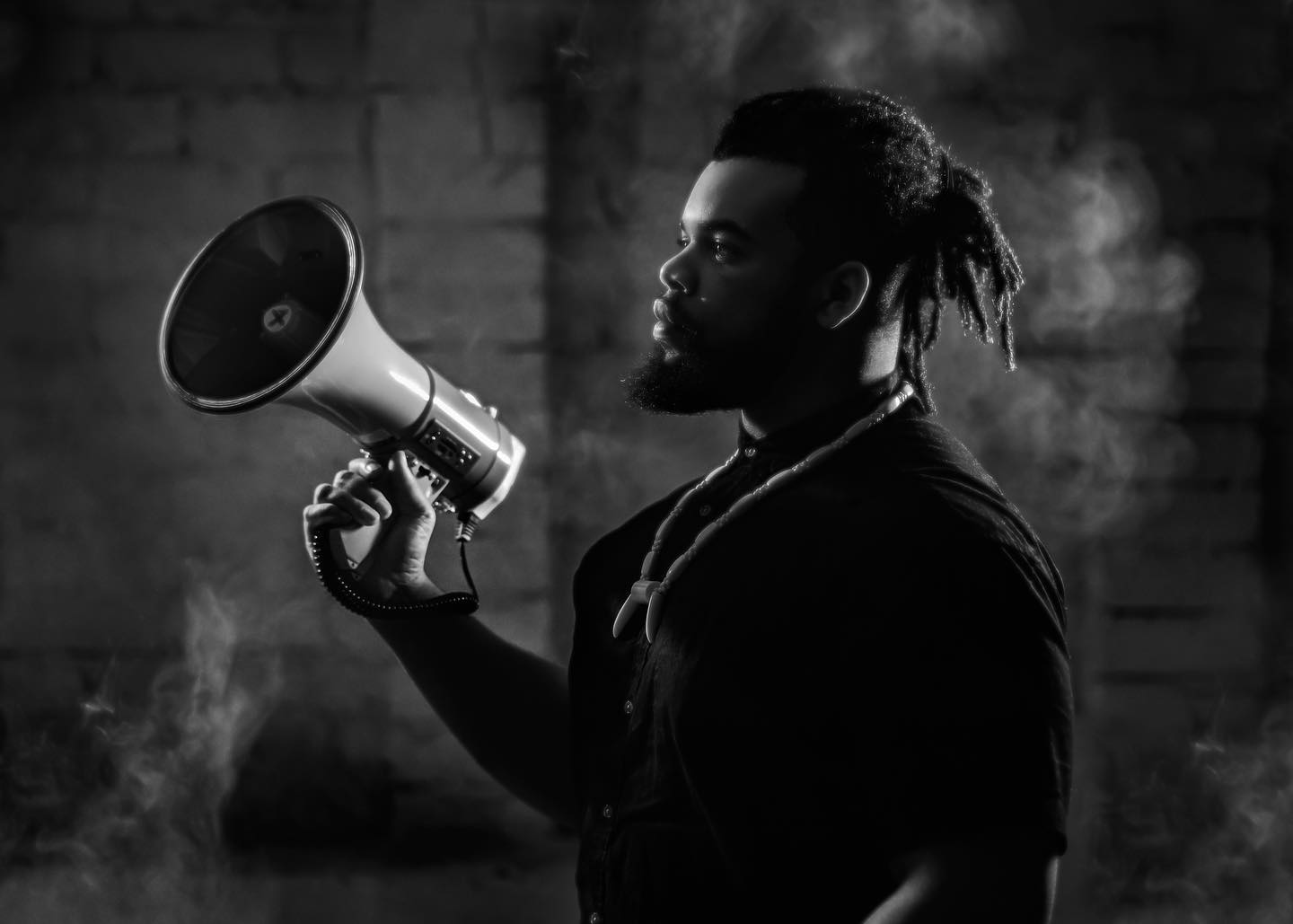 .
'Icon Status' is a continuation of the ongoing theme in my music of the significance of being a first-generation black New Zealander, as well as somebody who is socially conscious, politically active, community-involved – all building blocks for creating a lasting legacy for the next generation."
Written and produced by Mazbou Q, the track is heavy with bass and layered with his signature conscious stream of lyrics over the top. 

The video for the 'Icon Status', also out today, is a juxtaposition between footage filmed at the Black Lives Matter Solidarity protests in Auckland and Wellington and a to-camera performance captured at Poyton Studios. He is joined by key people involved in the organisation of the protests, whom Mazbou also considers on their way to becoming black New Zealand Icons.

.
.
Not one to rest on his laurels, 'Icon Status' comes hot on the heels of Mazbou Q's EP, AFROTERNITY featuring the single 'To The Gates', which was accompanied by an exquisitely shot video. Watch here. Mazbou also teamed up with New York-based Regi Angelou on the song 'Bruised Soles' and two tracks ('Your Shine' and 'Enrgy'). on Oklahoma-based Kevin Posey's album BREATHE. 

Hard-hitting, thought-provoking, 'Icon Status' is just another example and an extension of what is at the core of Mazbou's music, which is in itself a form of public activism and social commentary.  

"My music remains unapologetic in its political message – one of anti-racism and black consciousness. On previous records, it hasn't left much space for confidence in self, perhaps as a subconscious concession to New Zealand's tall poppy syndrome. In AFROTERNITY, I evolve past that – I'm not afraid to shine on this EP."

Mazbou Q will also be touring on the back of this release. 
.