Moses Sumney released his double album græ on Friday. Out everywhere via Jagjaguwar Records/Rhythmethod, the album is a conceptual patchwork about greyness and expands upon the sonic universe built in Sumney's critically-acclaimed debut LP Aromanticism and subsequent EP Black In Deep Red, 2014. The album features collaborations with a diverse array of contributors and is Sumney's first work to be written in his new home of Asheville, North Carolina. The album also includes previous singles "Bless Me," "Cut Me," "Virile," "Polly," and "Conveyor" (which Sumney debuted in the form of a Moog Sound Lab session) and arrives after his COLORS performance of the aforementioned "Cut Me."

Listen to græ now and see below for all album details.
https://mosessumney.ffm.to/grae
.
ABOUT:
Moses Sumney evades definition as an act of duty: technicolour videos and monochrome clothes; Art Rock and Black Classical; blowing into Fashion Week from a small town in North Carolina; seemingly infinite collaborators, but only one staggering voice. A young life spent betwixt Southern California and Accra, Ghana – not so much rootless as an epiphyte, an air plant. The scale is cinematic but the moves are precise deeds of art and stewardship. Sumney's new, generous double album, græ, is an assertion that the undefinable still exists and dwelling in it is an act of resistance.

There's probably a biblical analogy to be made about a person who just happens to be named Moses, who flees the binary, splits a massive body into two pieces, and leads us through the in-between – holy and wholly rebellious. By breaking up græ into two multifaceted, dynamic pieces, Sumney is quite literally creating a "grey" in-between space for listeners to absorb and consider the art. Not strictly singles, not strictly albums, never altogether songs or spoken word segments on their own. It's neither here nor there. "Neither/Nor," if you will.
.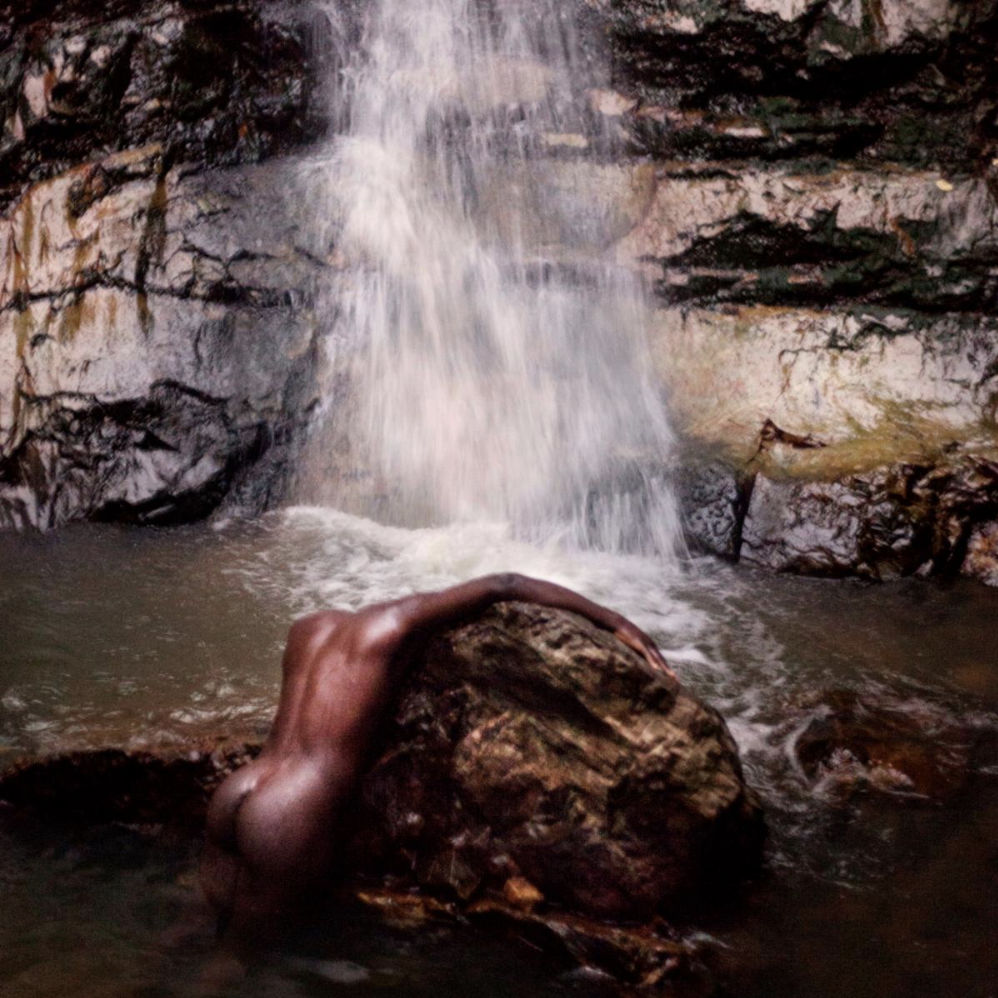 Part One:
1. Insula
2. Cut Me
3. In Bloom
4. Virile
5. Conveyor
6. boxes
7. Gagarin
8. jill/jack
9. Colouour
10. also also also and and and
11. Neither/Nor
12. Polly
Part Two:
13. Two Dogs
14. Bystanders
15. Me in 20 Years
16. Keeps Me Alive
17. Lucky Me
18. and so I come to isolation
19. Bless Me
20. before you go
.