Review by Liam Brown.
I had no idea what to expect walking into the Tuning Fork on Sunday night. Surrounded by cowboy hats, vests and even a girl who had glued a fringe onto the cast on her arm, Masked country singer Orville Peck sure did bring in a unique crowd.
Hailing from Canada, Orville Peck made his debut in early 2019, with the release of his first studio album, 'Pony'. His anonymity is what makes him different compared to the rest of his country, and general music counterparts – he has a disguise that goes along the same line as Sia, in which he covers his face with homemade fringe masks. It isn't something that hasn't exactly been done before, but in todays day and age where fame is valued so highly, it's interesting to see a handful of artists ditching this concept. If anything, it leaves the focus on their art – and Orville Peck proved that to be factual.
The Tuning Fork was slowly filling up but that didn't stop Auckland natives Daffodils, giving everyone who was already there, an opening set they'll remember forever. The crowd was a different crowd to what the band are used to, but this didn't set them back at all. Entering the stage very casually, the band broke into the song 'Dark', from their debut EP 'Boys'. From my observations, it took a while to break this crowd in. With 'Dark' being such a slow song until the final breakdown at the end, the crowd took a while to warm up to the band. However, by the time they had finished upbeat tracks such as 'Why Don't You Hold Me' and 'A Leo Underwater', this crowd had well and truly fallen in love with Daffodils. Even though the indie four piece's sound is a lot different compared to that of Orville Peck's, their set ended up going down a treat and the crowd ate up every last crumb. Seeing Daffodils live is always a pleasure.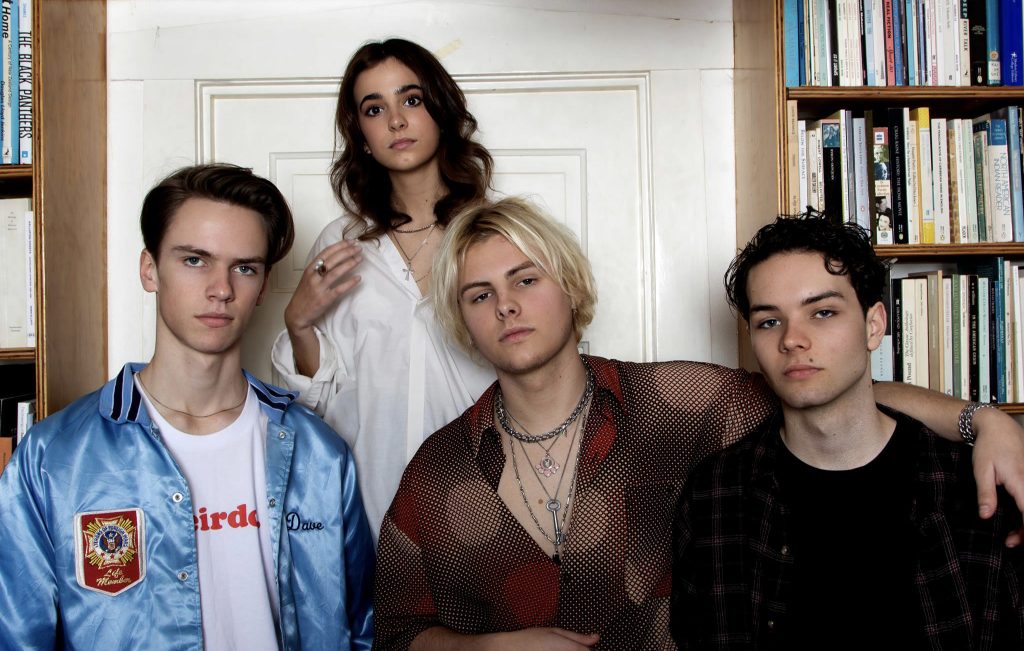 Not a plain outfit was to be seen by the time Orville Peck was minutes away from gracing the stage. Everyone was dressed to the nines, ready for a night of yeehawing and whistling.
As the pre-show playlist was cut off and the lights went down, 'All The Tired Horses' by Bob Dylan started to play over the speakers as his band walked onto the stage. Although he was about ten-ish minutes late on stage, I genuinely don't think the crowd cared, as they knew he was coming. The song lasted a couple minutes as everyone set up their instruments on stage, before the masked man himself, Orville Peck, walked onto the stage. He was wearing his signature mask showing only his eyes, what looked to be a navy blue jacket fringed to the maximum, matching pants and quite possibly the best belt buckle I have ever seen. The crowd burst into yeehaws and the occasional burst of clapping, before 'Big Sky', a slow & mellow song. Donning a guitar strap with his name on it, Orville Peck opened his set with such grace, his deep voice encapsulating the entire crowd almost to a stand-still.
Before the crowd could even process the first song, in which the one note I wrote for it was "SOOOOO GOOD", Orville and his four-piece band played 'Winds Change', a more upbeat song that really got the crowd moving. Orville Peck owned the small stage at the Tuning Fork with nothing but his voice. It was truly an experience. In a short break between songs, Orville greeted the crowd "Howdy! Or should I say, Kia Ora!" which had me in fits of joy. It's always so special when artists learn about our culture when they come here. We were only two songs in and it was almost as if the night couldn't get better.
Identifying as a queer artist, Orville Peck has always pushed queer art and artists to the forefront of his persona. Before 'Queen of the Rodeo', a song about a drag queen from Canada, he did a small speech about supporting local art through supporting drag/drag queens and the drag community. "Drag is the last subversive art form. If you're not supporting drag, you're not supporting local art". The dialogue this can start is extremely important, as drag performance art is still very much a small subset of the LGBT community in New Zealand. With a crowd as open and accepting as this, everyone was cheering at any moment they could during his speech which was extremely heartwarming. As Orville Peck said, support local art and local artists!
Songs like 'Queen Of The Rodeo', 'Roses Are Falling' and 'Turn To Hate' were crowd favourites for sure. Like most music, it has a backstory. Orville took the time before each song to explain what each song was about and really took a moment to connect with the crowd during the short time he had between each song. Take 'Roses Are Falling' as an example – After explaining that the song was about someone you love, but truly drives you crazy, he became extremely theatrical, especially with the spoken interlude before the final chorus. "You know darling, you bring out the worst in me / Sometimes when I'm around you, I feel like PURE EVIL / I guess they say nobody's perfect / But they've never met a devil like you." When you're able to perform songs with such meaningful intention and power, you know you're doing it right.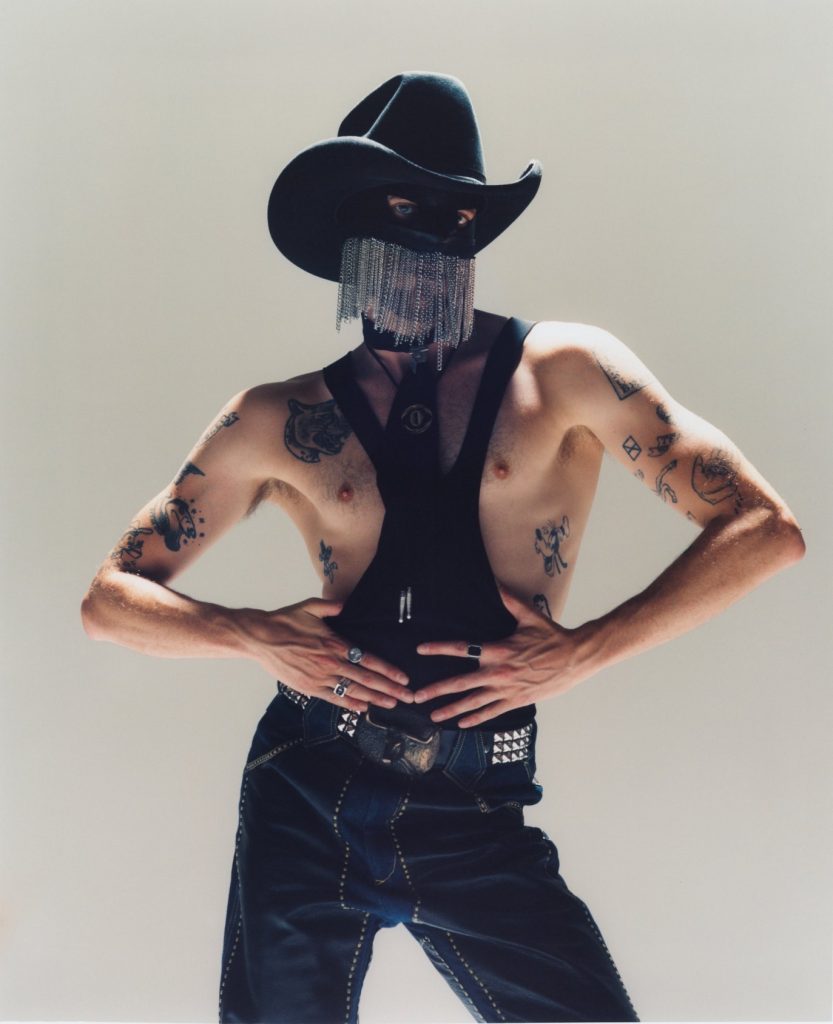 Throughout his set, Orville covered three songs, all high energy and most importantly all country – 'Something To Brag About' by George Jones & Tammy Wynette, 'Ooh Las Vegas' by Gram Parsons and 'Fancy' by Bobbie Gentry and more recently Reba McEntire. I've never seen an artist, so versatile and confident, manage to fit three cover songs into a set so perfectly. Sonically, these songs were perfect for the set – upbeat, fun and they let Orville move the spotlight from him to the rest of his band. All three of these songs, two of which he duetted with his guitarist who absolutely killed it, made the set so much more memorable.
One of the most notable attributes of an Orville Peck concert is that this man knows how to have fun. Before 'Take You Back', one of the final songs on the set, he asked for a bit of crowd participation which the crowd took to in almost a comedic sense. Orville whistles in the intro for the song and he asked the crowd to join him – After the first bit of whistling, to which people around me were accompanying him, he looked at the crowd, laughed, and said "Yes… Very good!" almost sarcastically. Before we knew it he was having a whistling battle with his band members to see who could hold the final note for the longest. Of course, Orville crowned himself the winner of that one. He's maybe the most playful performer I've ever seen.
Orville Peck is by far one of the best, yet underrated performers I have ever seen live. As an artist who can connect to his music, sing it exactly how it was intended to be sung with such passion and gusto, all while making a genuine connection with the crowd, truly left me speechless. I have never had so much fun and felt so connected to an artist in such an intimate setting. 
Keep your eyes on Orville Peck. After all, with that mask on, his eyes are the only part of him you can see!
.
DAFFODILS SETLIST:
Dark
Why Don't You Hold Me
A Leo Underwater
Boys
We Only Laugh When It Hurts
Two Angels
.
ORVILLE PECK SETLIST:
Big Sky
Winds Change
Queen Of The Rodeo
Roses Are Falling
Turn To Hate
Kansas Remembers Me Now
Something to Brag About (George Jones & Tammy Wynette Cover)
Buffalo Run
Nothing Fades Like The Light
Ooh Las Vegas (Gram Parsons Cover)
Dead Of Night
No Glory
Take You Back

ENCORE:
Fancy (Bobbie Gentry Cover)