Formed in early 2019, PSTCRDS is Steven Reid (vocals), Henry Holzberger (guitar), Tom Pockett(guitar/vocals), Brad Reid (bass/vocals) and Jack Stewart (drums). The band hit the ground running last year with their unique blend of emo and pop punk, playing to a full capacity crowd at The Cambridge Hotel in Newcastle off the back of their debut single "Someone You Can Be Proud Of". Taking support slots for bands such as Windwaker, Rumours and Traces, the band quickly followed up with their second single 'Stories', which saw rotation on The Faction and plays triple j's Short.Fast.Loud.
.
OUR REVIEW OF THE EP:
I have to start with the cover art because I think it's very well done. It is clean, the colour blending is beautifully done and just seems to keep well-matched with some of the colour aesthetics the band have been using. Though PSTCRDS new EP is only 4 tracks, it really is all you need. The EP seems to build and just goes off throughout, to end with a bang. 'Meritless' really introduces you to the vocals and somewhat sets you up for the rest but 'Change & Grow' just shows you how crazy it can get with screams and such a fast-paced tempo. This Ep really is something you want to sing and bop-along too. Then just when you think you know what to expect for the rest, Liam Guianane from Reside jumps on and adds another element to it all. 'Memories' really takes the EP out with a bang and I bet it's going to be a great one live. This whole EP would be great to hear live *hint hint to PSTCRDS*.
.
.
"This Place or Our Pace" loosely follows a sort of 'coming of age' commentary but in a more reflective light, in that as adults we tend to glorify growing up and look at it as the best years of someone's life and experiences that will stay with them for the rest of their lives, even though most people actually look back on adolescence and growing up as the messy, uncomfortable, maze of confusion and anxiety that it is. The songs and their themes centre around the idea of pulling back the curtain on this time in someone's life and acknowledging that while it is the time when people become who they will be, it's also a scary and sometimes traumatic time in a young person's life and the things that a lot of people look back on fondly aren't always the same fond memories for some people who see these years and these situations/experiences in a completely different light for the entirety of their lives.
.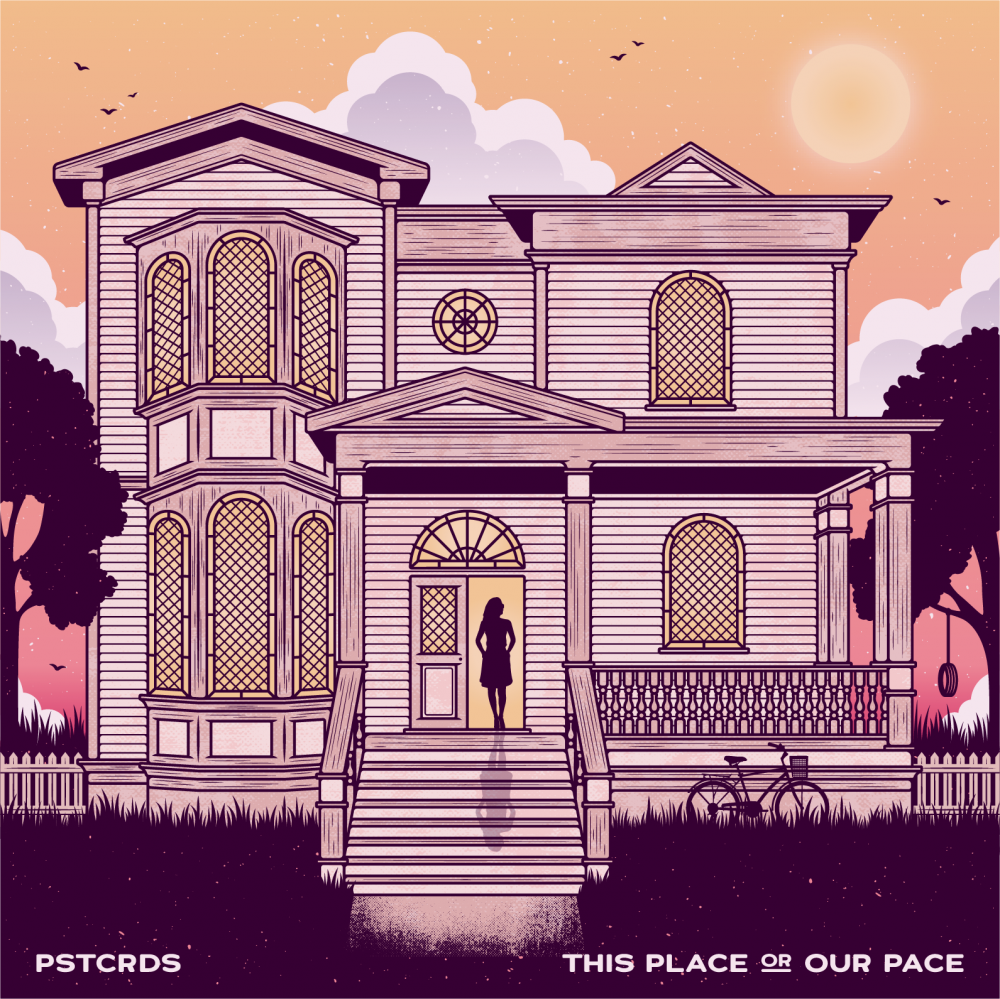 TRACKLIST
Meritless.
Change and Grow
Don't Fake It
Memories (ft. Liam Guinane)
.
.
PRODUCTION INFO
Produced/Mixed/Mastered by Chris Lalic.
Drum Engineering by Chris Blancato.
EP Artwork by Chris Costa.
Music video for 'Don't Fake It' directed and produced by Elliot Sauvage.
Music video for 'Change and Grow' directed and produced by Elliot Sauvage.
Guest vocals on 'Memory' by Liam Guinane of Reside.