IDLES
On Friday 25 September, IDLES will release their anticipated third album – Ultra Mono – via Partisan Records / Liberator Music. Accompanying today's announcement, the band have shared album highlight and thunderous call-to-action 'Grounds' alongside a music video (dir. by Rob French).
Frontman Joe Talbot says of 'Grounds':
"We wanted to write a song that embodied self-belief, and gave us self-belief – a counter-punch to all the doubt we build up from all the noise we so easily let in. We wanted to make the sound of our own hearts' marching band, armed with a jack hammer and a smile. We wanted to make the sound of our engine starting. So we did. Thank you."
Ahead of release, IDLES will also host a series of three live performances from an iconic studio space (to be named later) on Aug 29 & 30, which will be professionally recorded, filmed, and livestreamed. Upon purchase of a ticket, attendees will receive a unique link to access the performance live. Tickets on sale now, more info and link to purchase HERE.
Recorded in Paris and produced by Nick Launay (Nick Cave, Yeah Yeah Yeahs, Arcade Fire) and Adam 'Atom' Greenspan (Anna Calvi, Cut Copy), with Kenny Beats (FKA Twigs, DaBaby, Vince Staples) providing additional programming, Ultra Mono was sonically constructed to capture the feeling of a hip-hop record. Across all twelve brutally relevant tracks, the band double down on the vitriolic sneer and blunt social commentary of their past work, with themes of active presence, inclusivity, class, gender inequality, nationalism, community, and toxic masculinity remaining ever-present. Ultra Mono also features guest vocals from Jehnny Beth (Savages), and additional guest contributions from Warren Ellis (Nick Cave and the Bad Seeds), David Yow, and Jamie Cullum.
If their last record – 2018's Joy As An Act Of Resistance – was meant to detail IDLES' manifesto, then Ultra Mono is the sound of the band heading into battle, battering ram in hand, for those tenets. The phrase "momentary acceptance of the self" serves as spiritual guide and mantra throughout, as Talbot elaborates on further in an essay printed inside the album's physical packaging (read that HERE).
In addition to sharing the tracklist for Ultra Mono, the band have also made available the dates on which all upcoming album tracks + videos will be released (see below).
Joy As An Act Of Resistance was one of the best reviewed rock records of 2018, debuting top 5 on the official UK album charts. Joy earned the band instantly legendary performances at Glastonbury, Jools Holland, NPR's Tiny Desk, and sold out tours across the world. They were profiled by the NY Times and PBS NewsHouras part of a group of new bands tearing down outdated perceptions of masculinity, won the coveted Ivor Novello Award for Best Album, and were nominated for the Mercury Prize and a Brit Award last year. All 10,000 tickets to the band's Dec 2019 headline performance at London's Alexandra Palace sold out in under 24 hours.
Ultra Mono tracklisting:
1. War
2. Grounds
3. Mr. Motivator
4. Anxiety
5. Kill Them With Kindness
6. Model Village
7. Ne Touche Pas Moi (feat. Jehnny Beth)
8. Carcinogenic
9. Reigns
10. The Lover
11. A Hymn
12. Danke
Ultra Mono
IDLES
Album out Friday 25 September through Partisan Records/Liberator Music
Available to pre-order here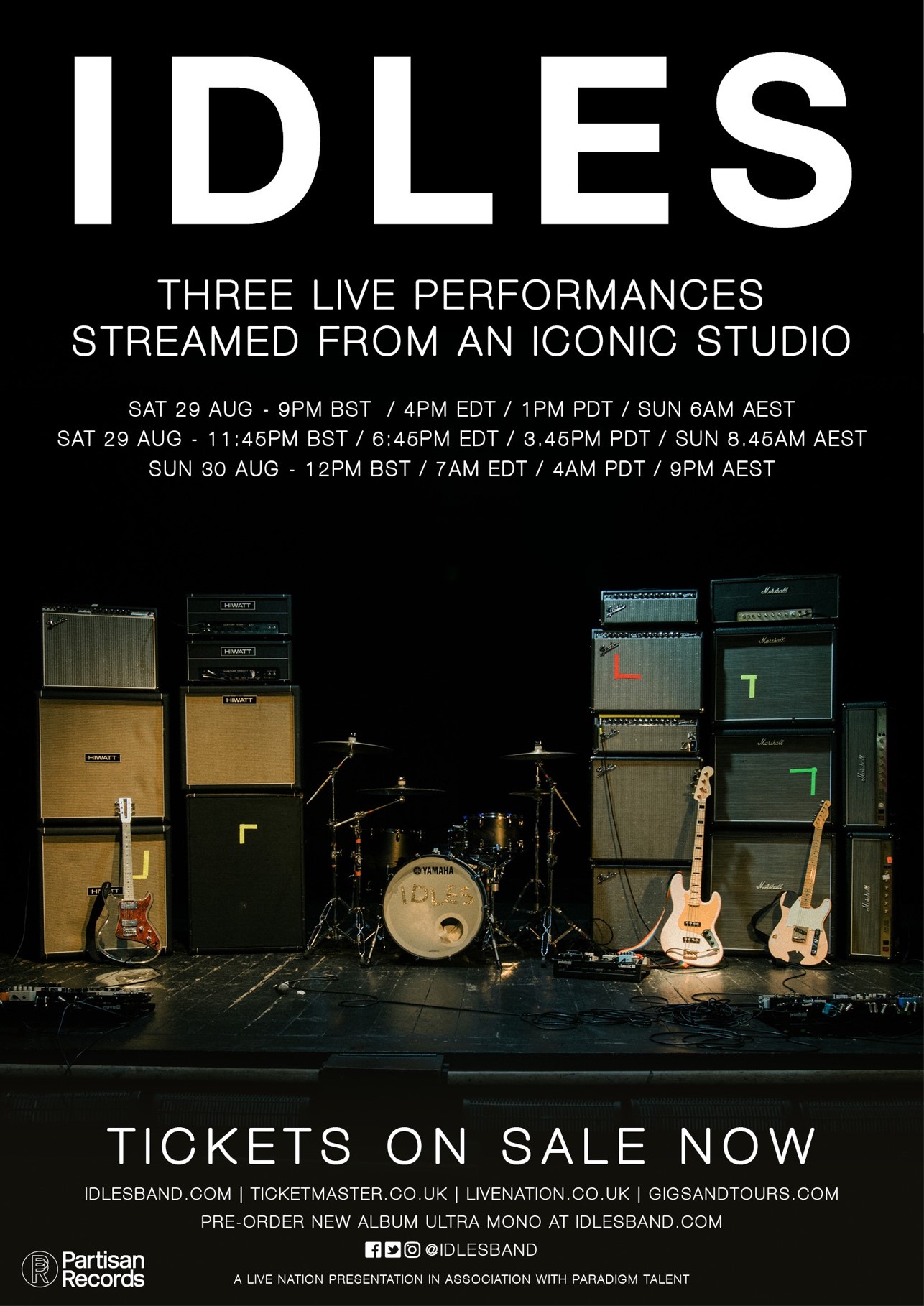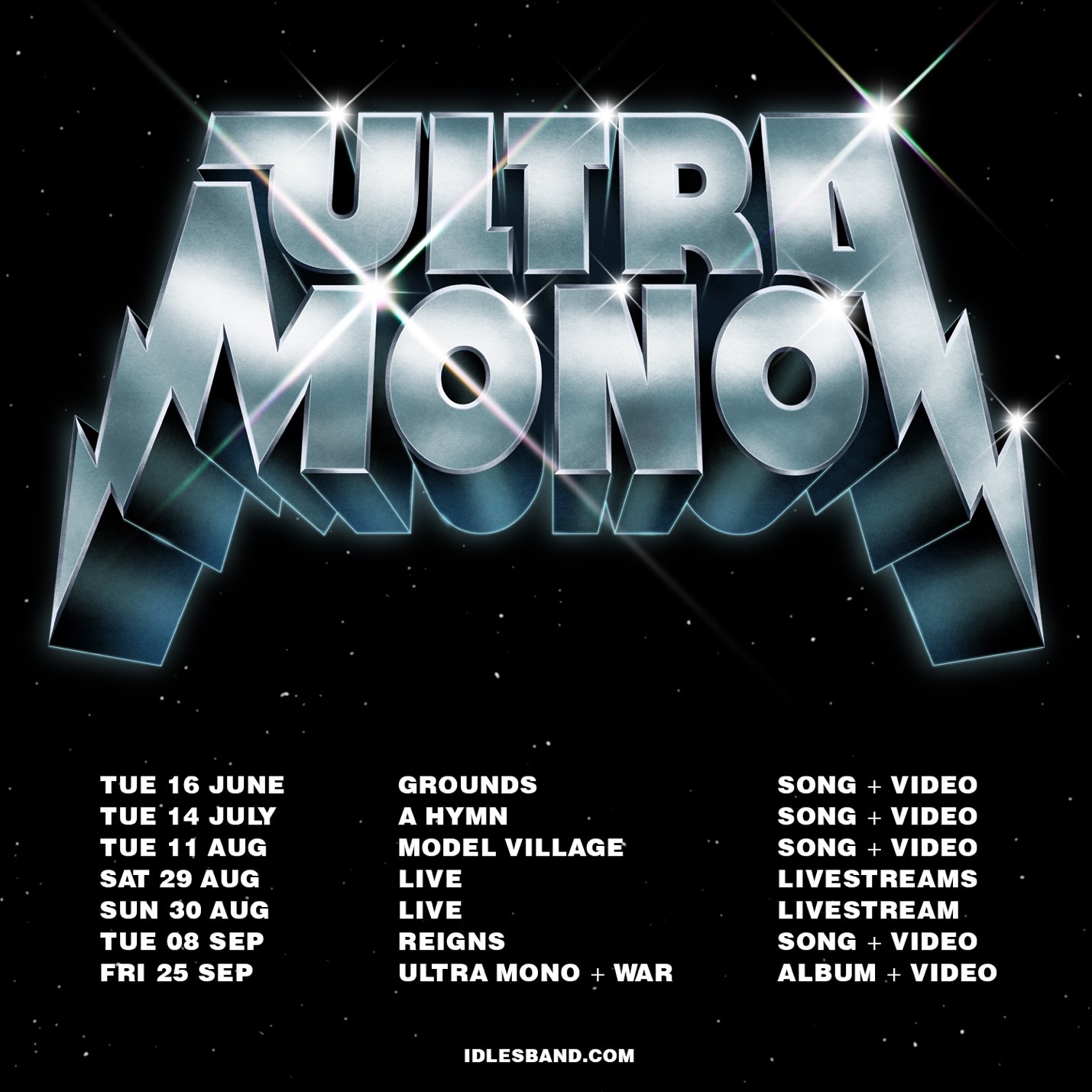 .
.
---
.
.
DIGGY DUPE
Auckland rapper Diggy Dupé demonstrates why he's a rising star of the local scene with 'CT&T' the second track from his forthcoming album That's Me, That's Team, due for release on 28 August.
Short for Cuppa Tea & Toast, 'CT&T' talks frankly about the struggles of low incomes and gambling addiction in his family and community. The track talks about the two sides of the gambling industry – one side getting richer, and the other getting poorer, existing on tea and toast through the cold of winter. The heartfelt lyrics overlay a nostalgic Island-influenced beat by genius producer Christoph El' Truento, continuing the tradition of Diggy Dupé speaking out about the issues faced by the central Auckland Pacific community he's part of.
"To me, it's a set up. To others it's a bit of fun. But there's no denying the harm it causes," Diggy says.
"Sad cause I know there's people out there who think it's a quick fix to solve all their problems like "if only I hit the jackpot I can pay for this and that" and all will be right in the world. It ain't that simple though."

It's not all grim, Diggy has learned from what's around him and is determined to live a better way.
That's why I don't gamble my money
I handle my money
Invest and plan wit my money
Learn and expand wit my money
"To all the families out there I wish them all the best this winter, stay warm. The room I lived in at my family house was a fridge, no shit I was raised next to black mould and all that so I know what it's like to rough it out at night."
"Be smart with your finances. Or not. It's really up to you. Just feed yourself before you feed the machines cuz."

'CT&T' is out today on streaming platforms, following 'Keke Boy'. The 2019 Vodafone New Zealand Music Award Best Hip Hop Act finalist will release his debut album in the second half of 2020 on DRM.
Anyone who needs to talk about own gambling and/or is affected by someone else's gambling they can contact Mapu Maia for free on 0800 21 21 22 or visit www.mapumaia.nz to talk to someone confidentially in their own language.
.
.
---
.
.
PHOEBE BRIDGERS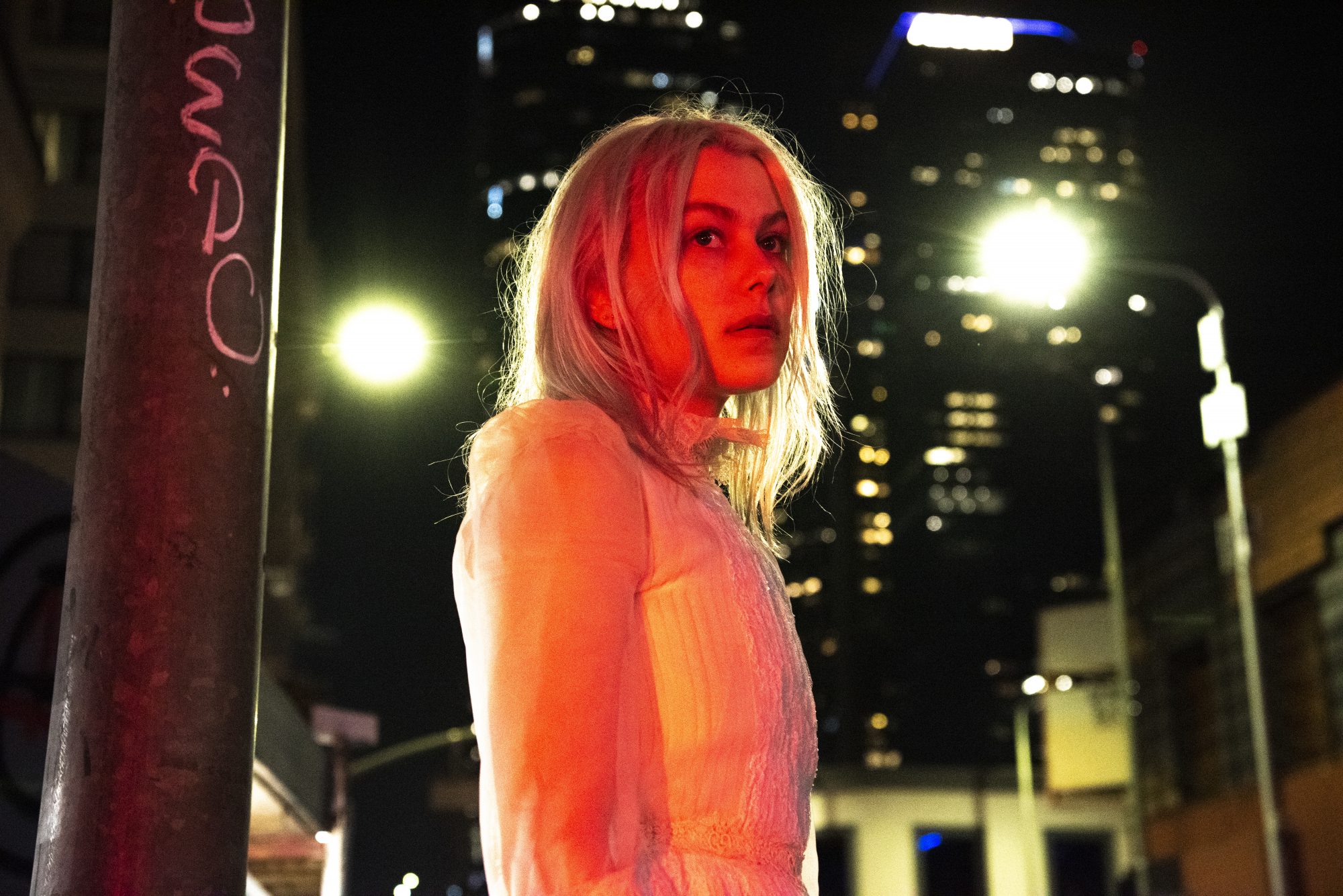 Bridgers released her debut album in 2017 as a relatively unknown singer-songwriter living in Los Angeles. A little over two years later, she's become an internationally lauded musician with three acclaimed bodies of work to her name: her solo debut, Stranger In The Alps, the boygenius EP with Julien Baker and Lucy Dacus in 2018, and Better Oblivion Community Center, a surprise collaboration with Conor Oberst, in 2019.
Bridgers is a singular talent, and also the rare artist with enough humour to deconstruct the tired heuristics of a meteoric rise. Punisher, written and recorded between the summer of 2018 and the fall of 2019, cements her as one of the most irresistibly clever and tenderly prolific songwriters of our era. Returning to work with her Stranger In The Alps collaborators Tony Berg and Ethan Gruska, Bridgers – who co-produced the boygenius EP and Better Oblivion Community Center album – stepped into the role of co-producer for Punisher and has drawn from the same tight-knit group of musicians who appeared on her debut as well as those she has worked with since. The album includes Bridgers' band of Marshall Vore (drums), Harrison Whitford (guitar), Emily Retsas (bass) and Nick White (piano) as well as performances from Conor Oberst ('Halloween', 'I Know The End'), Lucy Dacus ('Graceland Too', 'I Know The End'), Julien Baker ('Graceland Too', 'I Know The End'), Blake Mills ('Halloween', 'Savior Complex' and 'I Know The End'), Jenny Lee Lindberg ('Kyoto', 'ICU'), Christian Lee Hutson ('Garden Song', 'Halloween', 'Savior Complex', 'I Know The End'), Nick Zinner ('I Know The End'), legendary drummer Jim Keltner ('Halloween' and 'Savior Complex') and Bright Eyes' Nathaniel Walcott on horns ('Kyoto' and 'I Know The End'). Punisher was mixed by Mike Mogis, who also mixed Stranger In The Alps.
.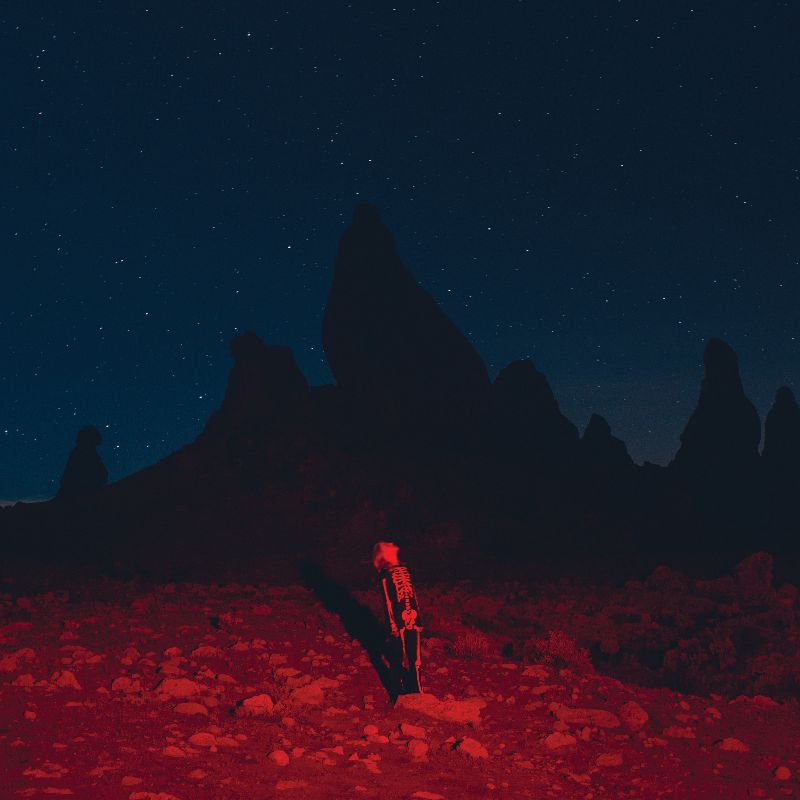 Punisher Track List:
1. DVD Menu
2. Garden Song
3. Kyoto
4. Punisher
5. Halloween
6. Chinese Satellite
7. Moon Song
8. Savior Complex
9. ICU
10. Graceland Too
11. I Know The End
.
.
---
.
.
SPOOK THE HORSES
Atmospheric metal titans Spook the Horses release new single Self Destroyer today, a brooding slice of their anticipated new album Empty Body.
The Wellington six-piece have steadily built a reputation for visually remarkable and immersive live performances, and Self Destroyer is released with a music video showcasing their trademark visuals, designed by artist and visual effects designer Max Telfer, the band's sixth member and secret weapon.
Having played support slots for international acts such as Supported Neurosis, Kylesa, The Ocean, Rosetta and Ulcerate, Spook the Horses are stalwarts of Wellington's metal scene, with a growing audience of European fans after signing to Berlin-based record label Pelagic Records in 2016.
Empty Body is the band's fourth album and their second release with Pelagic Records. It was recorded and mixed by renowned sound engineer James Goldsmith, and mastered in Sweden by Karl-Daniel Liden.
With a release date of August 28, the timing is bittersweet as the band were set to be in the UK in August as part of their first European tour, which included playing the award-winning ArcTanGent Festival in Bristol, now cancelled due to the COVID-19 pandemic.
Lead singer Callum Gay says it's a rough time for musicians everywhere. "Although our plans to finally visit our European fans and the enormous honour of being asked to play ArcTanGent Festival this year have fallen through, we're looking forward to touring internationally as soon as it's possible. We've had a long time to hone these songs into a razor-sharp edge and we cannot wait to share them with the world."
Empty Body is a return to the lacerating heaviness of their earlier work after the mellower ambience of 2017's People Used to Live Here. The record is refined, precise, and awash with texture and laden with crushing riffs.
"Historically we've always been both a heavy and a quiet band, and our earlier albums were some kind of mix of both. People… was the first time we did a release that was entirely in the more mellow melancholic vein. An entire album of our prettier, more bittersweet inclinations demands a reply of our most aggressive and confrontational. The pendulum must swing back the other way," says Callum.
Working with James Goldsmith was a natural fit as the band has worked with him for years. "When he has an idea he commits to it fully, and when we told him we wanted to do an ugly album his response was 'ok, well, let's make it really, really fucking ugly.'"
With Karl-Daniel Liden, Callum says, "KD has worked on a lot of incredible albums but he came to my attention with his remasters of the Breach discography. I later learned he also played some of the bands I was already listening to, so he was a logical choice. We spent a lot of time making sure the master was exactly the right type of exhausting."
.
.
Self Destroyer is out now on all streaming platforms.
Empty Body is out Friday, August 28. Pre-order it here: https://bit.ly/spookthehorsesemptybody
Spook the Horses are:
Max Telfer, Ben Dentice, Zach Meech, Callum Gay, Jules Desmond and Donnie Cuzens.
Bandcamp: https://www.facebook.com/spookthehorses/
Facebook: https://spookthehorses.bandcamp.com/
Instagram: https://www.instagram.com/spookthehorses/
Twitter: https://twitter.com/spookthehorses
.
.
---
.
.
RAIZA BIZA
Raiza Biza has released his incredible new album 'Grand Opening, Grand Closing' which you can listen to here.
.
ARCA
Arca, KiCk i defines a new era of multiplex harmony for the Venezuelan artist, singer, DJ, performer and experimental music composer. With appearances from Björk, Rosalía,Shygirl and SOPHIE, this is the first time Arca has invited collaborators into her world, previously having lent her sound to some of the decades most avant-pop artists. To introduce the project, she first shared "Nonbinary" and her single "Time," which is featured in Chanel's new short-film HERE, presenting their 2020/21 Cruise Collection. With them. declaring, "Arca's work is beyond innovative…her vision for the future of pop is so thrilling," and Pitchfork noting Arca's ability to "continue to create a singular world," Arca, a nonbinary Latinx transwoman, is redefining the role of the diva for a new generation.
Today Arca has premiered a new single "Mequetrefe," (LISTEN HERE) featured on her upcoming album KiCk i, due out June 26th (w/vinyl available on July 17th) on XL Recordings. In Arca's own words, "the song "Mequetrefe" invokes the tenderness behind expressing who you are without shame, and the confidence and bravery it requires, because expression of gender-nonconforming self-states in a public space can often result in static within your environment." A word that Arca heard growing up in Venezuela, it was more commonly used in a derogatory way towards men, but here Arca suggests flipping the script on the colloquial use of "mequetrefe" to portray a new archetype of masculinity and the results shines through on this club track that shimmers with trippy fractal beauty.
Arca KiCk i tracklist:
1. Nonbinary
2. Time
3. Mequetrefe
4. Riquiqui
5. Calor
6. Afterwards ft. Björk
7. Watch ft. Shygirl
8. KLK ft. Rosalía
9. Rip The Slit
10. La Chíqui ft. SOPHIE
11. Machote
12. No Queda Nada
For the past eight years Arca has carved a blazing path through the zeitgeist. Every time we laid eyes on her she'd taken on some new form – noise sculptor, diva, philosopher, fashion plate, party girl, DJ, performance artist, painter. It's her nonbinary mindset of endless possibilities that have resulted in an extraordinary range of work, outside of her own music which includes three albums (Xen, Mutant, Arca) and several mixtapes (Stretch 1, Stretch 2, &&&&&,Entrañas), she has produced for Björk, Kayne West, FKA twigs, composed music for MoMA and Analogue's Mega SG, hosted Frank Ocean's PREP+ party, performed with the Labèque sisters at Riccardo Tisci's Burberry Autumn/Winter 2020 runway show. She's a painter who's created her own album art, a model who's signed to Elite, a tech innovator who's co-designed some of her own unique instruments. It's these seemingly disparate things that in retrospect add up to one astounding, ever-growing holistic work. But it's the transformation itself, more than any one particular element, which has been her real work to date. With an example of this displayed last September over the course of four days at her multifaceted performance piece at New York City's The Shed titled Mutant;Faith, inspiring founding artistic director Alex Poots to call her "a glimpse of a future I hope for."
And while it's always been clear–at least to those who've been paying attention –that this metamorphosis was building to something big and new. Now the final veil has dropped, the chrysalis bust wide open. A new queen is born, mutant and splendorous. A Latinx trans woman, who is redefining the role of the diva for a new generation.
.
.
---
.
.
DICK MOVE
'Ladies Night' is an empowering punk rock oi anthem written to stand with women; flipping the bird at traditional roles and having a warts-and-all party with your mates. Stripped down, bare-bones a little bit trashy and a lot bit fun. Ladies to the front!
Released as part of the 1:12 PARTY vinyl compilation, which will be on shelves tomorrow.
.
.
---
.
.
OCEAN ALLEY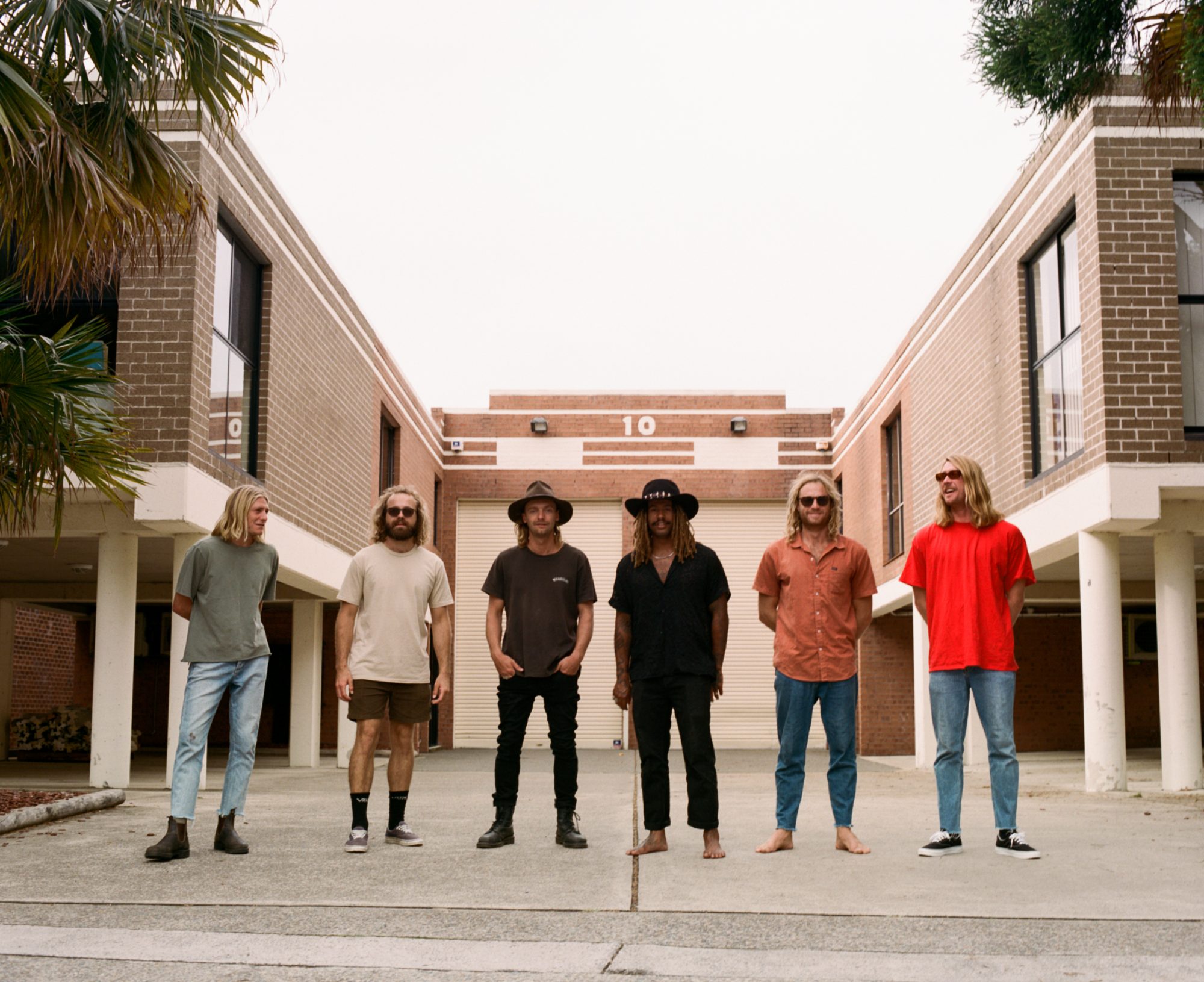 Beloved Aussie songwriters Ocean Alley are stoked to release their long-awaited third album Lonely Diamond today, and have revealed it will be accompanied by a 12-track visualiser set to premiere this Sunday on YouTube (9pm NZST) with the band jumping online for a live chat.
The masters of groove wrote and recorded the highly-anticipated follow-up to 2018's Chiaroscuro over 18 months, and discussing the expectation they felt to deliver on this record, Ocean Alley shared "The pressure was immense for the band but also for each of us individually. We had never been so exposed to critique like that before and it's not something we ever expected to experience when we started doing this. At times we all felt a bit out of control but it was important for us to go through it together so we can back each other up."

Lonely Diamond's conception and progression was chronicled with the Constructing The Diamond video series which gave a behind-the-scenes look into the band's studio jam sessions, featuring previously released singles 'Stained Glass', 'Infinity', 'Tombstone' and 'Hot Chicken', as well as previewing album highlights such as 'Way Down' and 'All Worn Out.' While much of Ocean Alley's allure stems from their cruisey, laid-back swagger, the core themes of the album provide a darker snapshot of the impact that life on the road can have, exploring feelings of escapism and isolation.
"We had a pretty hectic touring schedule and spent a lot of time travelling which made us feel isolated at times. That constant pressure to perform whilst also managing things back home took a toll differently on us all. For us, music is a way to escape those feelings and doing it together has really reinforced how important it is to lean on each other when we have to. Music is our way of unwinding and helps remind ourselves to have fun and enjoy life. Music has a special way of doing that."
They band continued, "Mental health can be a touchy subject but it shouldn't be. Because we are very open with each other, that helps dissolve strong feelings and allows us to move forward together. The first step in breaking down barriers with other people is breaking down those barriers within yourself and realising that no one is perfect and everyone has bad days. When you can love and support yourself, then you are in the perfect position to care for and support others."
Ocean Alley are long-time supporters of community groups that advocate the importance of mental health, foster support networks and provide programs or tools that aid disadvantaged youth and people with disability. They work with and support One Eighty, Cerebral Palsy Alliance and Support Act.

Produced by long-time collaborator Callum Howell at the idyllic Grove Studios (built by INXS' Garry Gary Beers), Lonely Diamond has been awarded triple j's coveted Feature Album and The Music'sAlbum of the Week. It follows the success of Ocean Alley's acclaimed second full-length LP Chiaroscuro which propelled the band into national prominence and saw them play to over 100,000 New Zealanders alone – culminating with their ARIA nominated, double platinum-selling single 'Confidence' taking out #1 in triple j's Hottest 100 of 2018. Their breakthrough year was backed-up with 30 sold out shows around the world in 2019, plus major festival appearances at Reading & Leeds Festival (UK), Splendour In The Grass (AUS), Sziget (HU), BottleRock (US), Bay Dreams (NZ), and main support on SIX60 Saturdays (NZ) with the band amassing more than 260 million streams to date.
Lonely Diamond
Ocean Alley
Album out now
through Unified Music Group
Available to stream/purchase here
.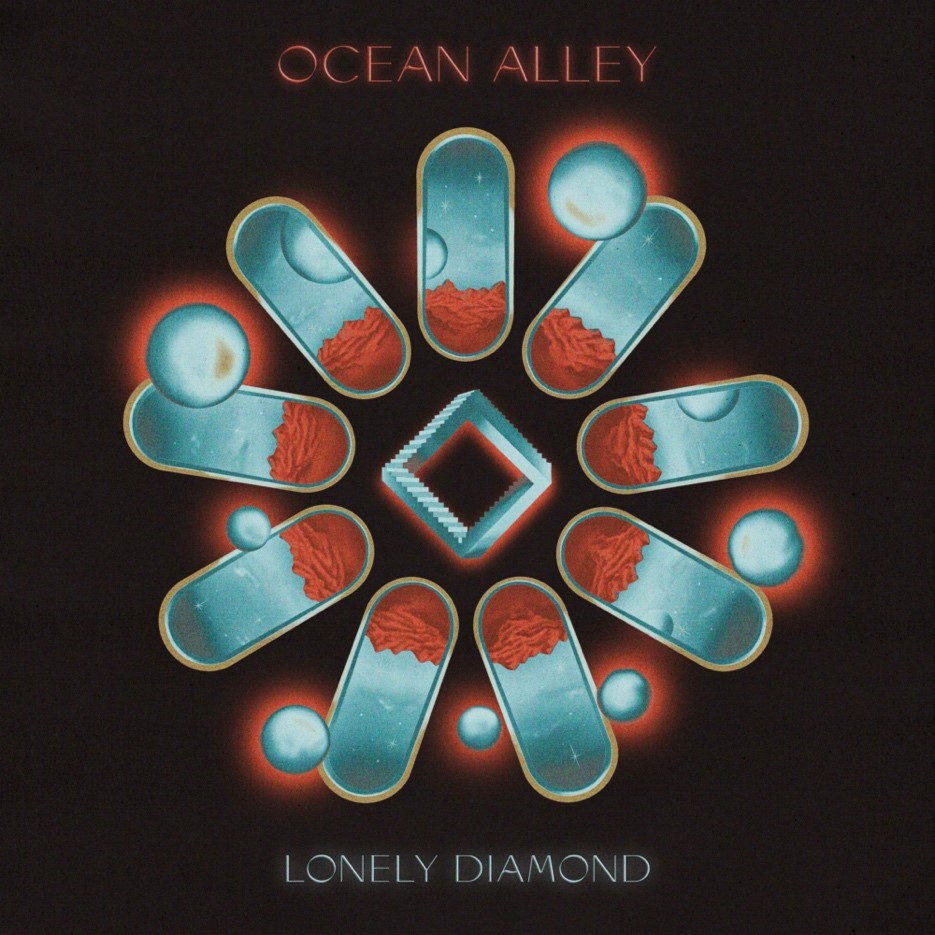 .
.
---
.
.
Headwreck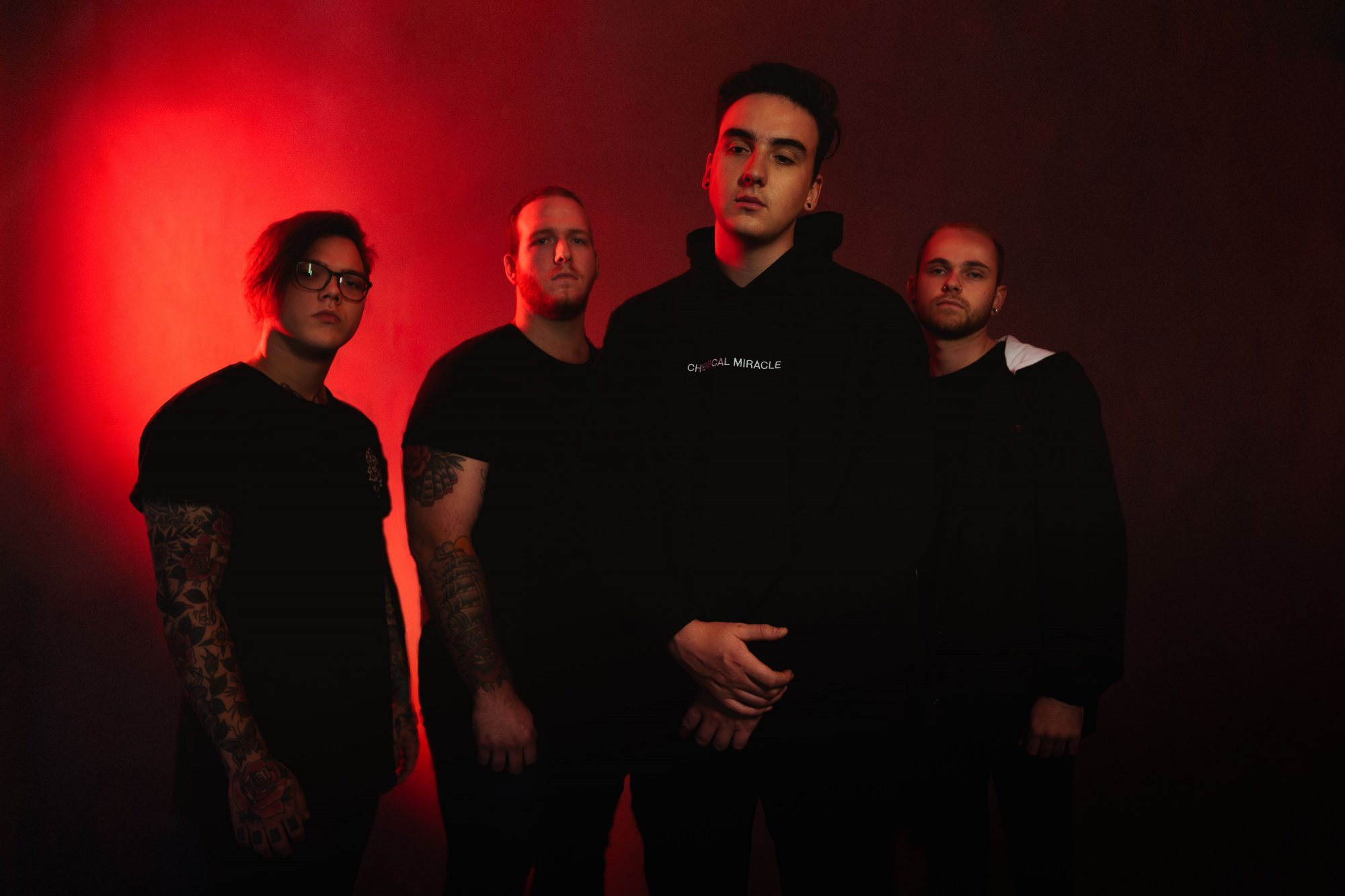 Headwreck are back and demanding attention with their latest offering 'Good Grief'. This sophomore single also welcomes a fourth member into the mix, Callen Batson on bass guitar, who also fronts Brisbane band Days Like These.
'Good Grief' sees Headwreck return to form to further establish their hardcore sound. The track was produced, mixed and mastered by resident Headwreck guitarist Jamo Benadie and narrates hitting low points in life and reflecting on feelings of bitterness, heartbreak, betrayal and grief. Vocalist Connor Hickman explains "we are always told that there is light at the end of the tunnel, but this song ultimately focuses on the fact that sometimes it feels like there really isn't."
'Good Grief' comes complete with an accompanying music video shot by Brisbane cinematographer Andrew Vaughan. The video ties the theme of the track together with its visual counterpart – Hickman says, "our protagonist is chased by an entity, who is forcing upon her items that are distressing – just as some situations can force upon us distressing feelings."
The band went above and beyond to capture the darkness and the mess that one experiences inside their head when facing inner demons, "The video shoot was not supposed to get nearly as messy as it did," tells Hickman. "Everyone was so into the shoot but towards the five hour mark Emily (protagonist) and Harrison (entity) were covered in sludge, sharp fake glass and God knows what. Neither of them talked to me for a couple days after, and I don't really blame them for it!"
Headwreck is Connor Hickman (vocals), Jamo Benadie (guitar) Sam Conroy (drums) and newest member Callen Batson (bass). The trio are excited to officially welcome Batson to the team after having been a part of the band behind the scenes for some time prior. Headwreck is the result of four local musicians and friends pooling their brutal talents and their collective experience from previous established bands together to start fresh, and on a massive high note to boot.
Headwreck debuted in late 2019 with 'As Is' ft. Luke Harriss of She Cries Wolf. 'As Is' premiered at HEAVY Mag, who dubbed the track a "hardcore, kick-arse, take no prisoners song". 'Good Grief' kicks things up a notch and is available now to stream and purchase at all good online outlets and streaming platforms!
.
.
.
---
.
.
KEVIN POSEY
Video Directed By: Jonathan Shahan
Video Produced By: Cait Brasel
.
Director: Swap Gomez
Producer: Corey Fleming
.
Check out the review and get more info on Muzic.net.nz