Melbourne alternative rock/emo five-piece Reside are back with new single, "Fallen", following the success of last year's sophomore EP, 'The Light That You Saw'. The new single premiered at triple j's Short. Fast. Loud on Wednesday night and exclusively video premiered at Pilerats yesterday.

Self-produced and recorded by frontman Liam Guinane (ex-Windwaker) and mastered by Kris Samos (Bad Juju, Between You and Me, Earth Caller), "Fallen" arrives as the next chapter for Reside. Guinane explains, "the song was written very shortly after the release of The Light That You Saw and picks up right where that EP left off, exploring themes of unrequited love and the breakdown of a relationship". Guinane goes on to say that "Fallen serves as a bit of a transition for the band's sound and direction, taking more influence and elements from post punk and new wave but still retains the core alternative rock and emo sound that we've established before."

Reside take pride in their DIY ethic and have built a reputation for producing their own content and "Fallen" is no exception. The accompanying video takes credits from guitarist and cinematographer Ariel Johnson in collaboration with Liam Davidson of Lord Media. Johnson explains "For Fallen we wanted to use more expressive visuals rather than focus on a narrative. We shot footage in a way that kept a high degree of flexibility in mind for the editing stage."
.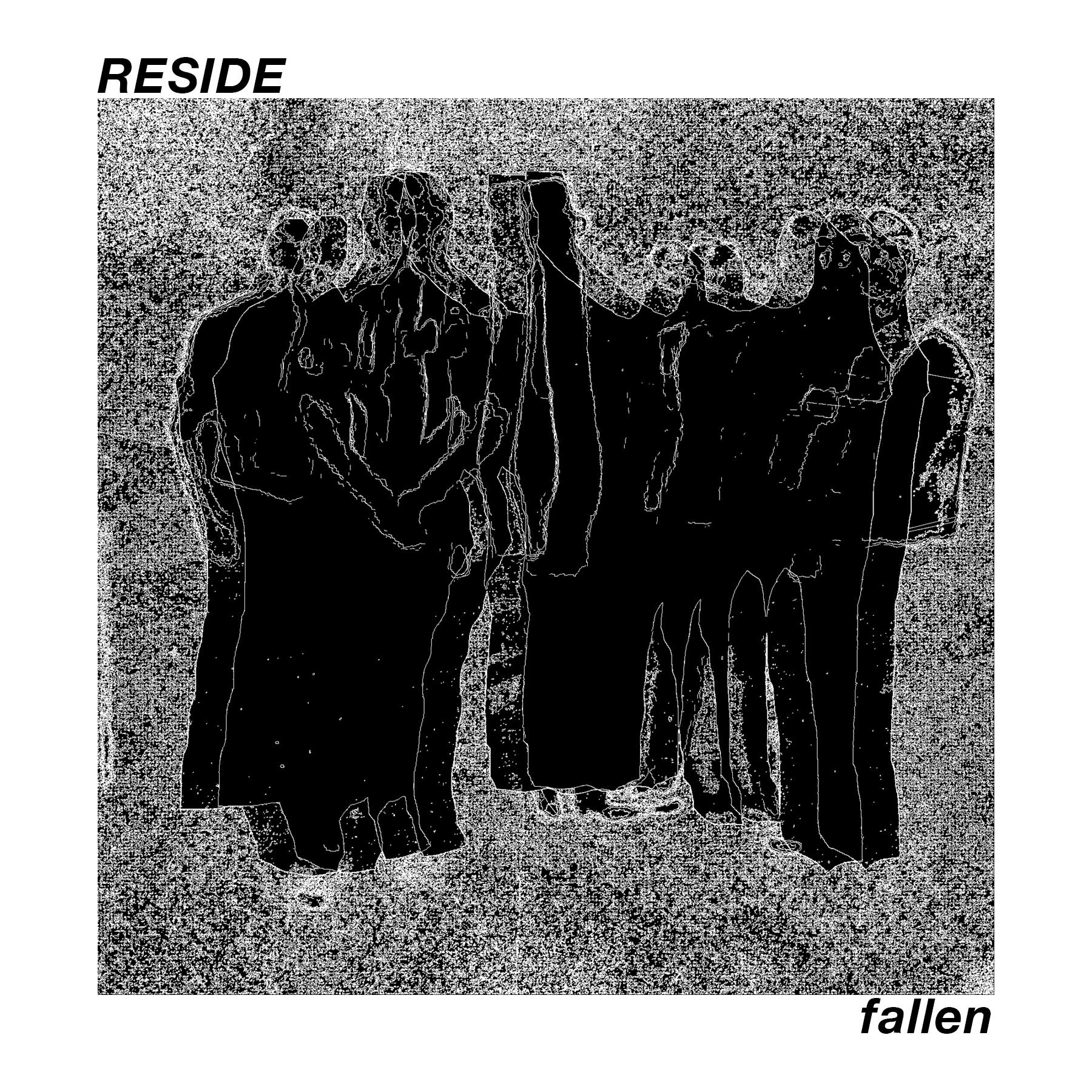 "During post production, I relied heavily on visual effects and compositing to produce effects similar to double exposures and analogue feedback. This helped communicate themes of isolation and identity struggles that Liam wrote into the lyrics of the song."
.
Reside formed in 2017 with the longstanding original lineup of vocalist Liam Guinane, guitarists Ariel Johnson and Will Eggleton, bassist Sale Brown and drummer Dylan Houston. Since their debut EP 'Closing Doors' in late 2017, Reside have solidified themselves a place in the alternative music community and have managed to capture and engage a very dedicated fan base.

Reside stormed into 2019 and turned heads with sophomore EP 'The Light That You Saw', which made its way to the ears of hundreds of thousands of listeners, leading with the single "In This Moment" – which received high praise from triple j and was immediately added to Spotify playlists New Music Friday AU + NZ and Rock Out. "Replace Me" followed suit with adds to Spotify playlists New Punk Tracks, The Scene and Rock Out., ultimately leading to a sold out EP launch show at Melbourne's Cherry Bar.

Reside welcomed the new year atop the main stage at UNIFY Gathering after winning the triple j Unearthed opener competition, joining the line up alongside hardcore legends The Ghost Inside, metalcore heavyweights Architects and Australian favourites in Northlane, Polaris and more! Reside have also toured nationwide with emo sweethearts Eat Your Heart Out and Windwaker and secured support slots for the likes of Palaye Royale (US), Casey (UK), The Beautiful Monument, Bad/Love and Stuck Out and will join Canada's Marianas Trench in 2021.
The next chapter starts now. Reside's brand new single "Fallen" is out now to stream and purchase!
.