This show started with me hoping I was arriving to the right venue. Saint Jhn was posting about The Studio but every email and event page said it was The Powerstation. He eventually posted the correct venue. When I arrived to The Powerstation I did notice the times they had up were different to those advertised which would be interesting to see how the crowd would work with that. The venue was about a third full when the opening act took the stage.

Sydney rapper I.E took the stage first. A few people in the crowd seemed to know his music and even though the crowd wasn't at capacity yet, he still performed like it was. DJing for him was China who is known in NZ as one half of DJ duo The Katayanagi Twins. He performed with such high energy which even led to him removing his jacket and letting his hair out as he got more and more into it. I.E seemed impressed with the Auckland crowd and I have to say we were impressed with him too. He does well in Australia but I am looking forward to see how far he can really take it.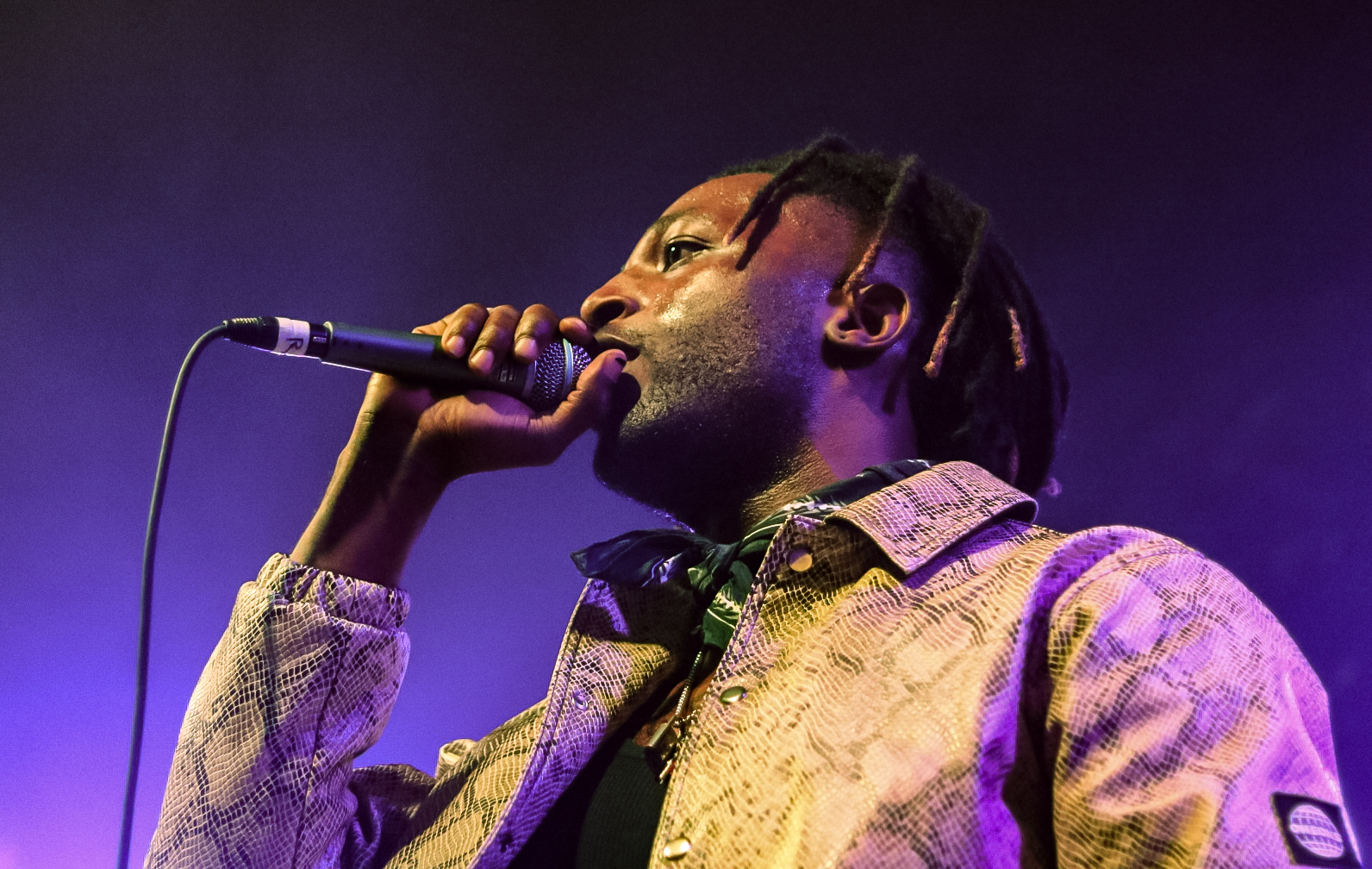 One thing I noticed was the sound was almost too loud. That somewhat worried me for Saint Jhn because though it is great when it is loud, there is loud and then there is LOUD. Though I.E had come on earlier than planned, there was a super long wait for Saint Jhn. The new time at the venue was 21:30 but the advertised time was 22:00. He didn't take the stage until 22:20. China remained onstage after I'E's set to keep the crowd entertained. She came in strong with well-known tracks by the likes of Kendrick Lamar. But I have to say the crowd soon lost interest when she started playing more slower tracks and tracks by artists such as Benee , who the crowd may have liked, it really wasn't suited to the show.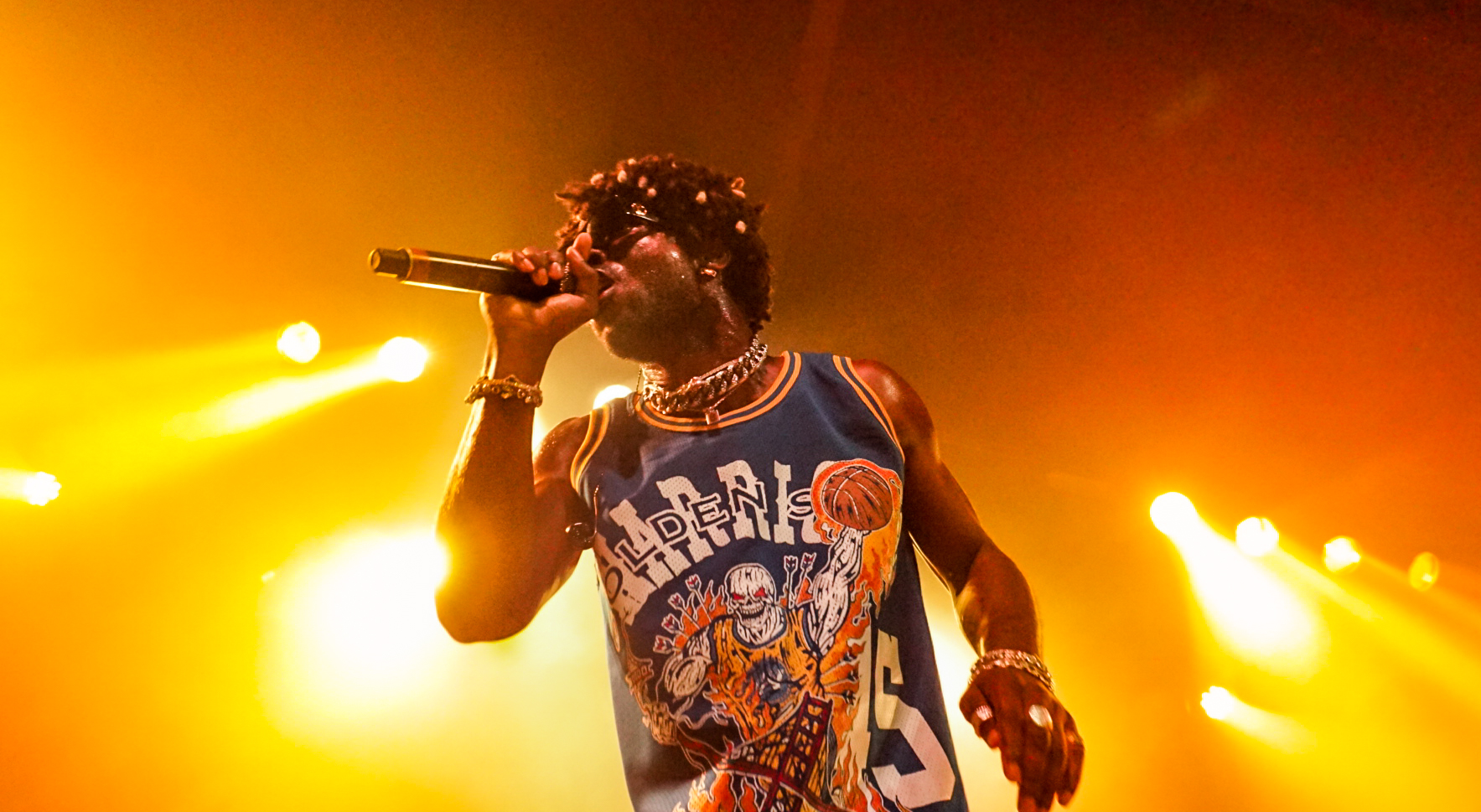 When Saint Jhn finally took the stage the lights went ou and the music began to play. He kicked off his set with 'Wedding Day' but he didn't take the stage right away. He started backstage and slowly crept onto the stage in the dark as the track got further in. 'Yacht' was next and that;'s when he really seemed to kick into his performance with bright and colourful lighting and Saint Jhn himself pacing and moving about the stage.
The Powerstation was packed out and it was awesome to see. There wasn't much publicity around this show so I wasn't sure how well this would do at all. I definitely underestimated how popular he was. I loved that he took the stage in Not A Cult pants and his own Ignorant Forever jacket. He really is all in when it comes to his work. The jacket didn't last long though and neither did the singlet underneath that as the venue began to heat up pretty quickly.
Now he may create some great music but Saint Jhn can move! The way he moved to his music really added another feeling to how it all came off. He clearly felt and was in to what he was performing. The lighting was crazy and quite sporadic that you didn't really know what was coming next but it suited his music and performance well.
Saint Jhn had a few crowd acappella moments. I saw it as more of a test as to what the crowd really knew. The crowd wasn't bad but they definitely came through on more well know tracks such as 'Trap'. He even managed to get a few mosh pits going. They weren't bad but it was a bit of a bummer to see the NZ crowds not do it as well as they could have. There was one where he split the crowd really well, but as soon as he jumped into the crowd to get in the middle of it, it collapsed and really couldn't recover after that.
"When I say Saint Jhn you say Amen – SAINT JHN! – AMEN!"
"When I say ignorant you say Forever – IGNORANT! – FOREVER!"
He ended the show by jumping back in the crowd and having a dance to the 'Roses Remix' and saying his own prayer with the crowd. "It was my very first trip to Australia and New Zealand and it was fucking incredible!"

Saint Jhn had quite a simple performance. There was no visuals, no backdrop, no nothing. Just him, lights and the stage. It seemed to be about him and the crowd and I think that really made for a great show. The energy throughout the night was electric and I'm sure I can speak for the rest of the crowd when I say that show was something else.

You really had to be there to experience it but hopefully these visuals and the review give you FOMO and ensure you see him at some point in your life.
SETLIST:
Wedding Day
Yacht
Roses
GBTR
Surf Club
94 Bentley
Who Do U Blame
Trophies
GBTI
3 Below
I Can Fucking Tell
High School Reunion
White Parents
Anything Can Happen
Monica Lewinski
5000 Singles
Lit Last Night
Reflex
Trap
(https://www.instagram.com/p/B9br0D_Bhel/?igshid=5i94mjf5swb)
———————
Roses Remix