As my sister and I rushed up to The Tuning Fork entrance, there was a little queue waiting to get in, no surprise due to it being a sold out show! LA Women were due to take the stage any minute as the crowd was grabbing their drinks and making their way closer to the stage. The venue was probably about a third full as the lights went down.

LA Women took the stage and their name was projected across the stage. With only a couple of side lights going, the stage was left dark and silhouetted. It was somewhat nice in that way and helped the music take the forefront of the performance. Though I had heard of LA Women, I hadn't listened to their music or seen them live before tonight. The problem with New Zealand crowds, like I mentioned previously in my FOLEY review, if the crowd isn't there for you, they probably will talk loudly during your set. This crowd did just that. But that didn't stop LA Women from putting on a show. "Cool stuff. This is fun. This is our first time playing The Tuning Fork. Who's keen to watch Summer Thieves?". They had a few technical issues later on the set that made me think they were done. Their set also had to be cut short by a couple of tracks due to timing. Regardless of the issues they had, it was still a great set from the trio and I look forward to seeing them again soon.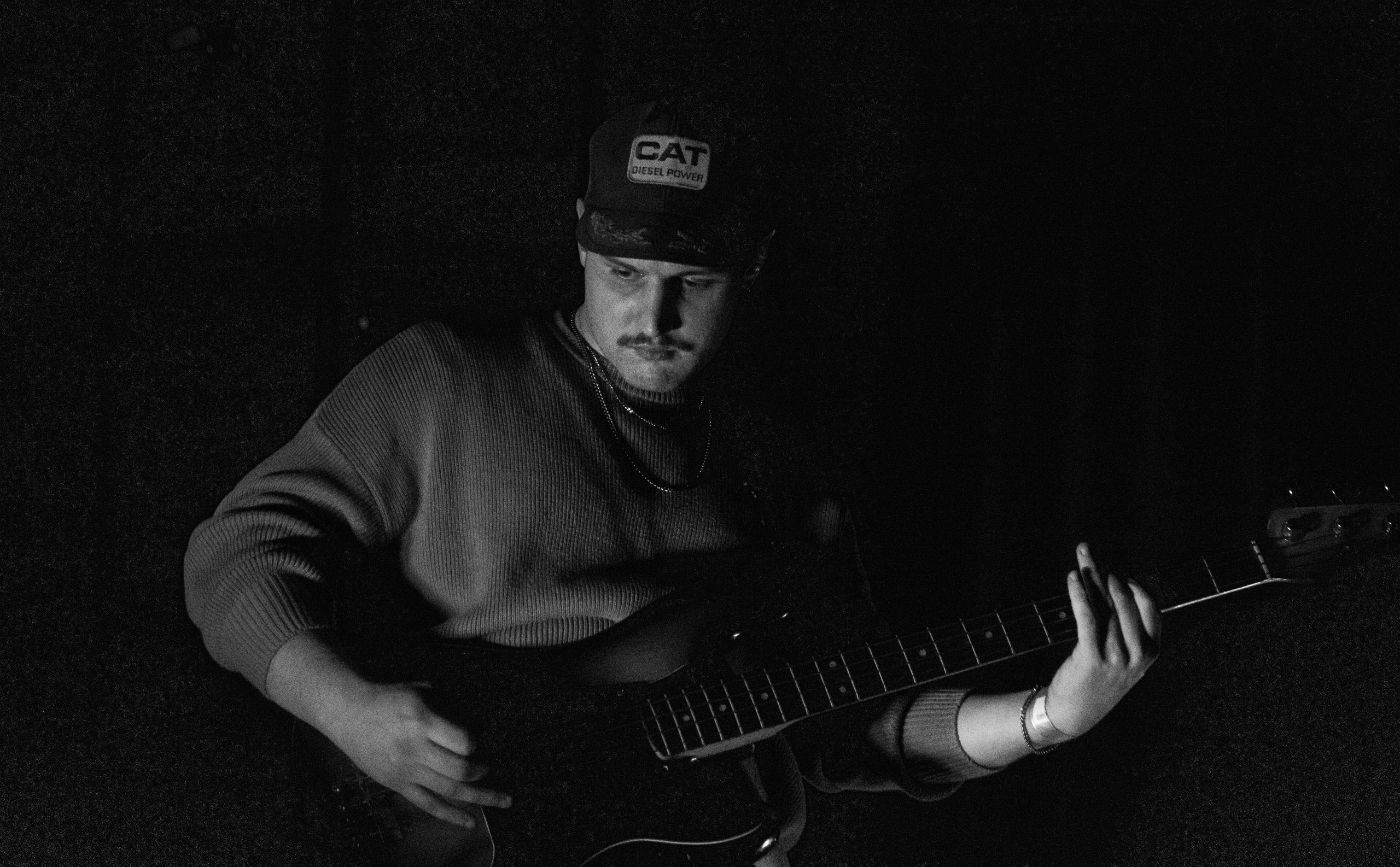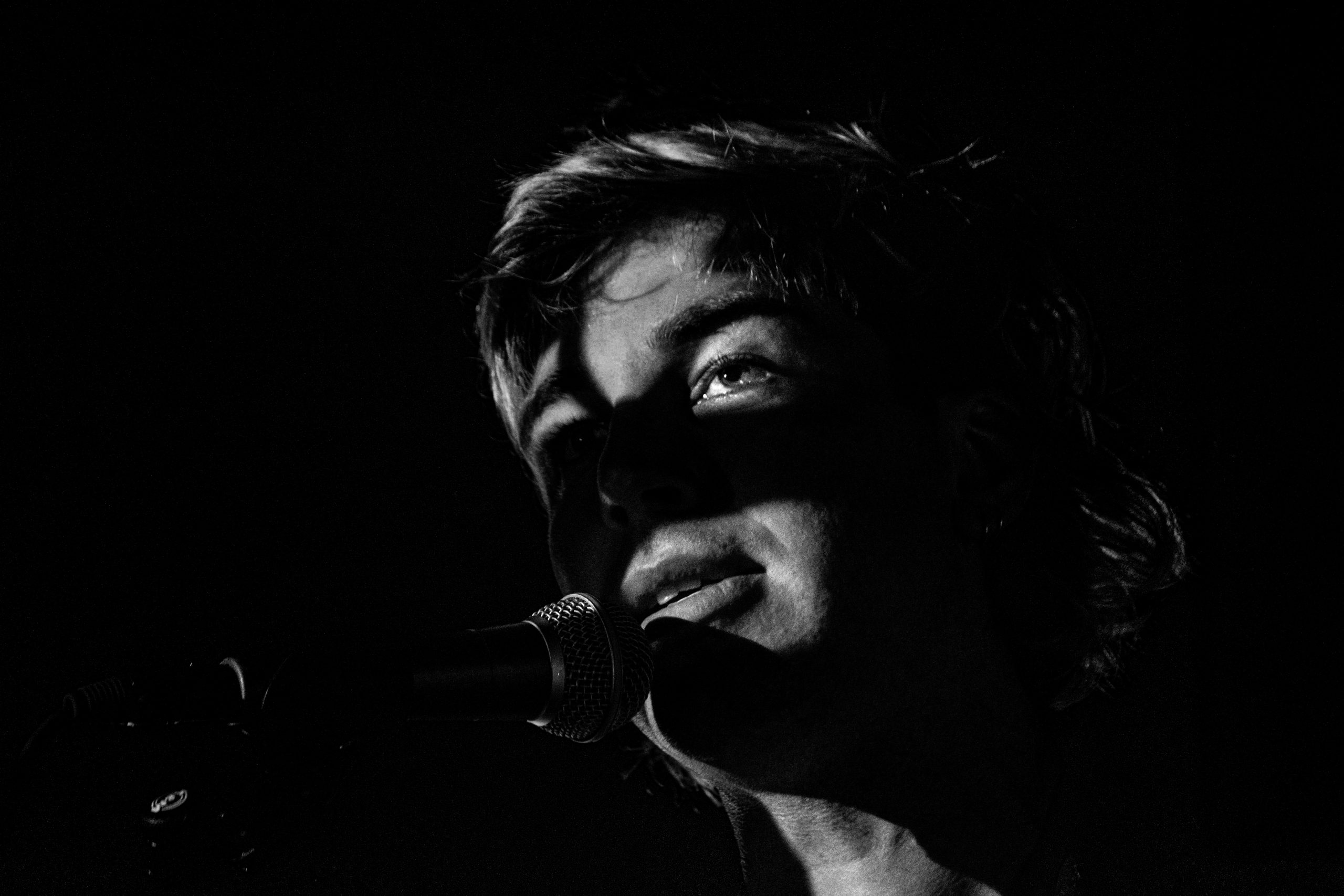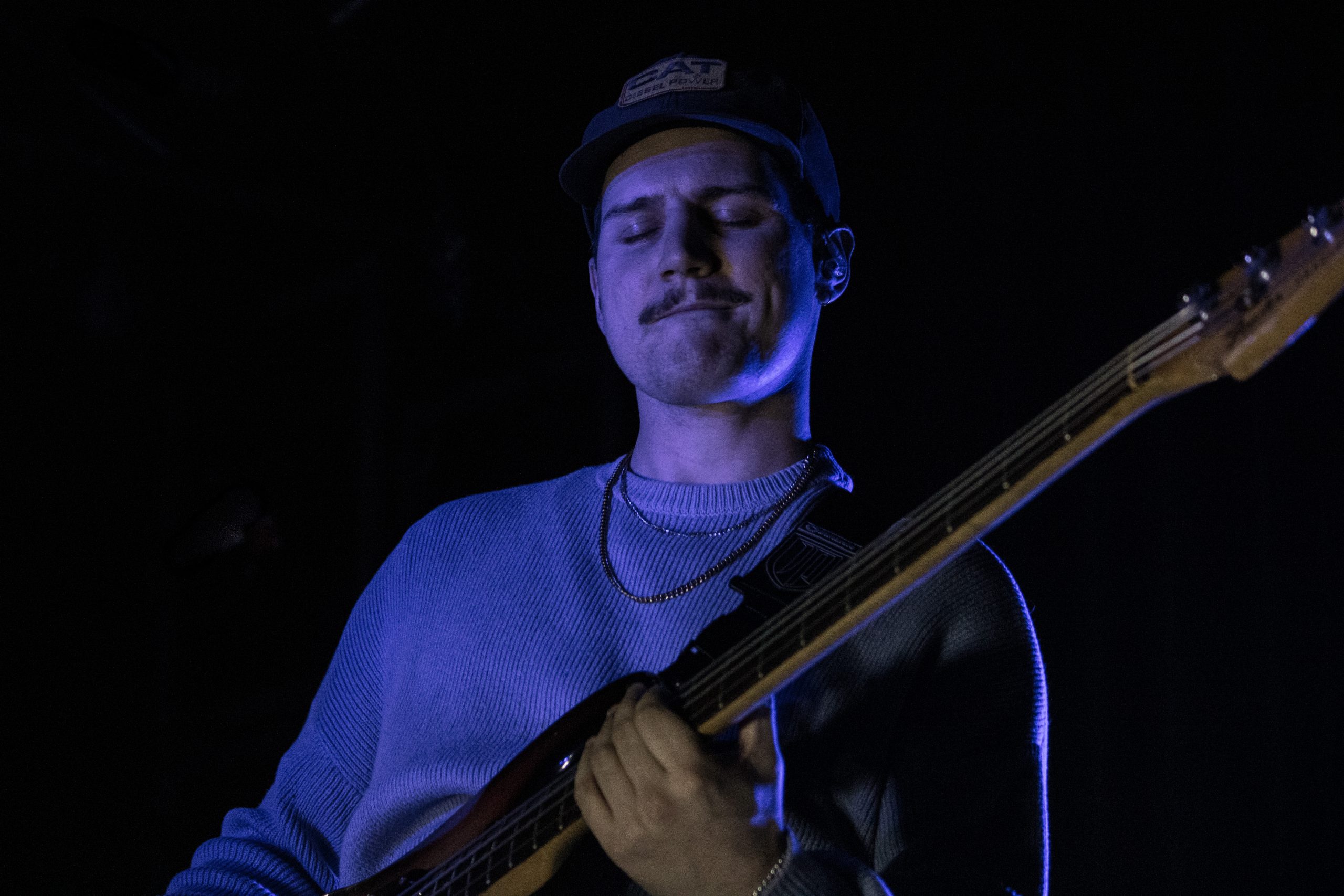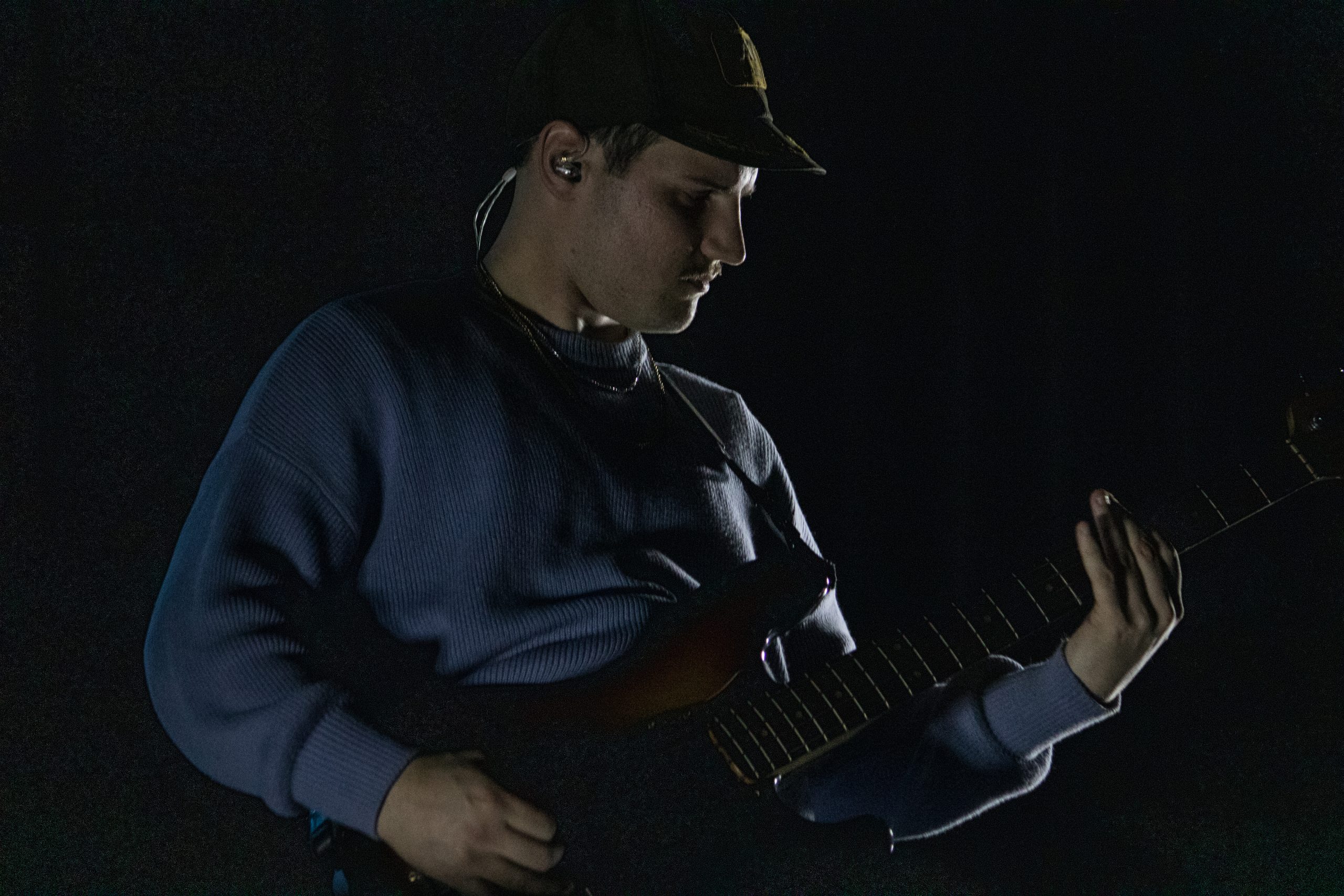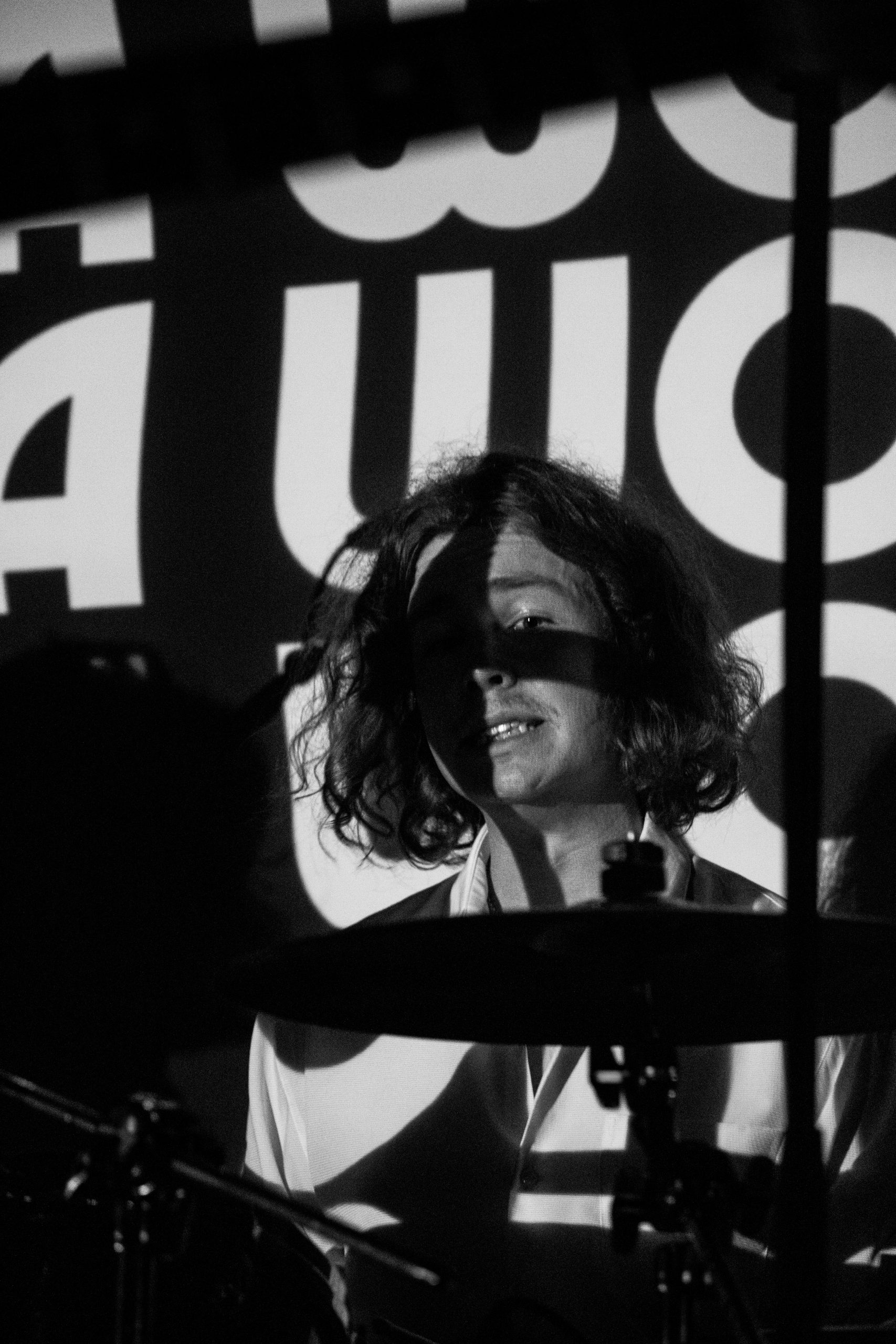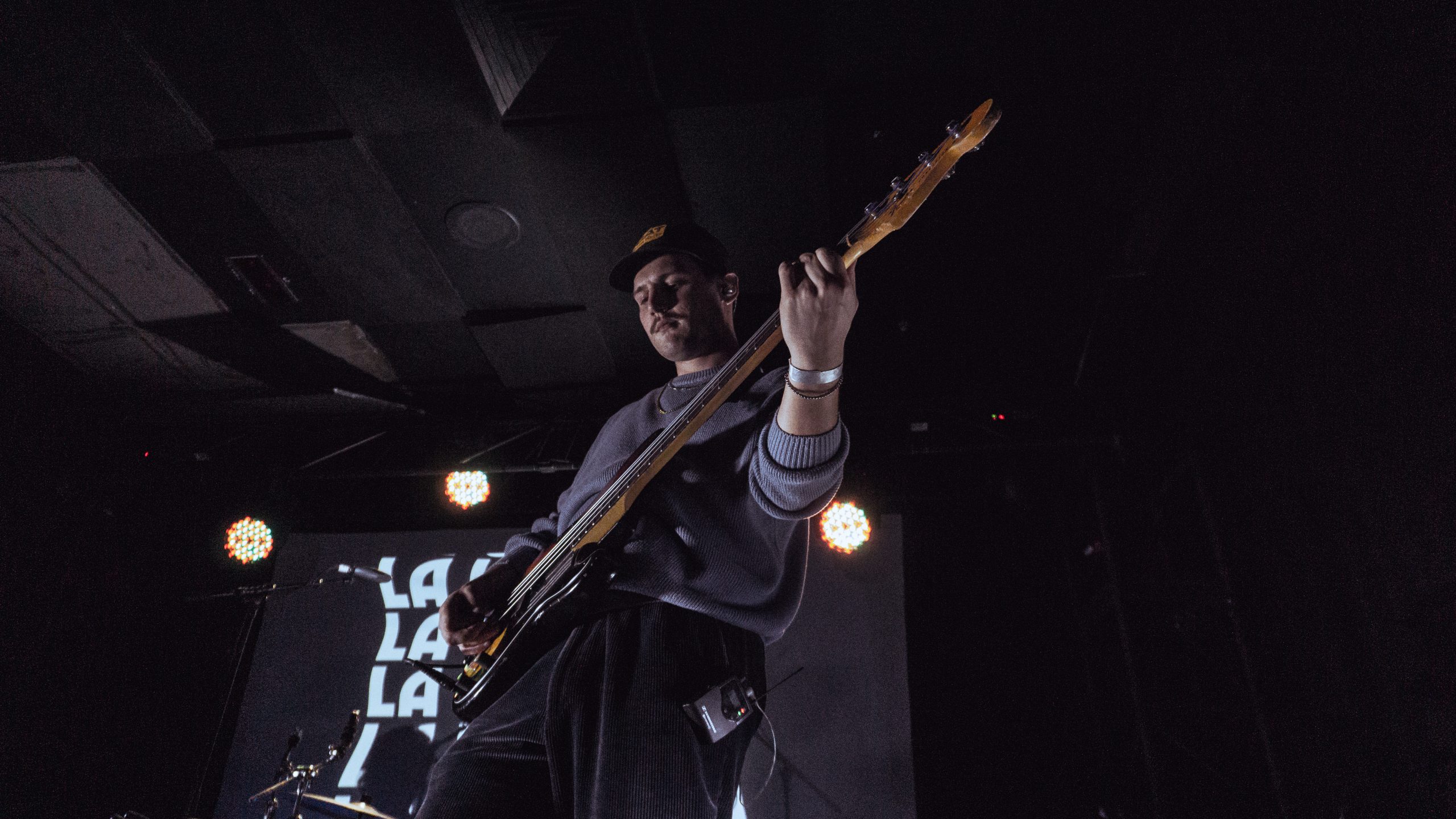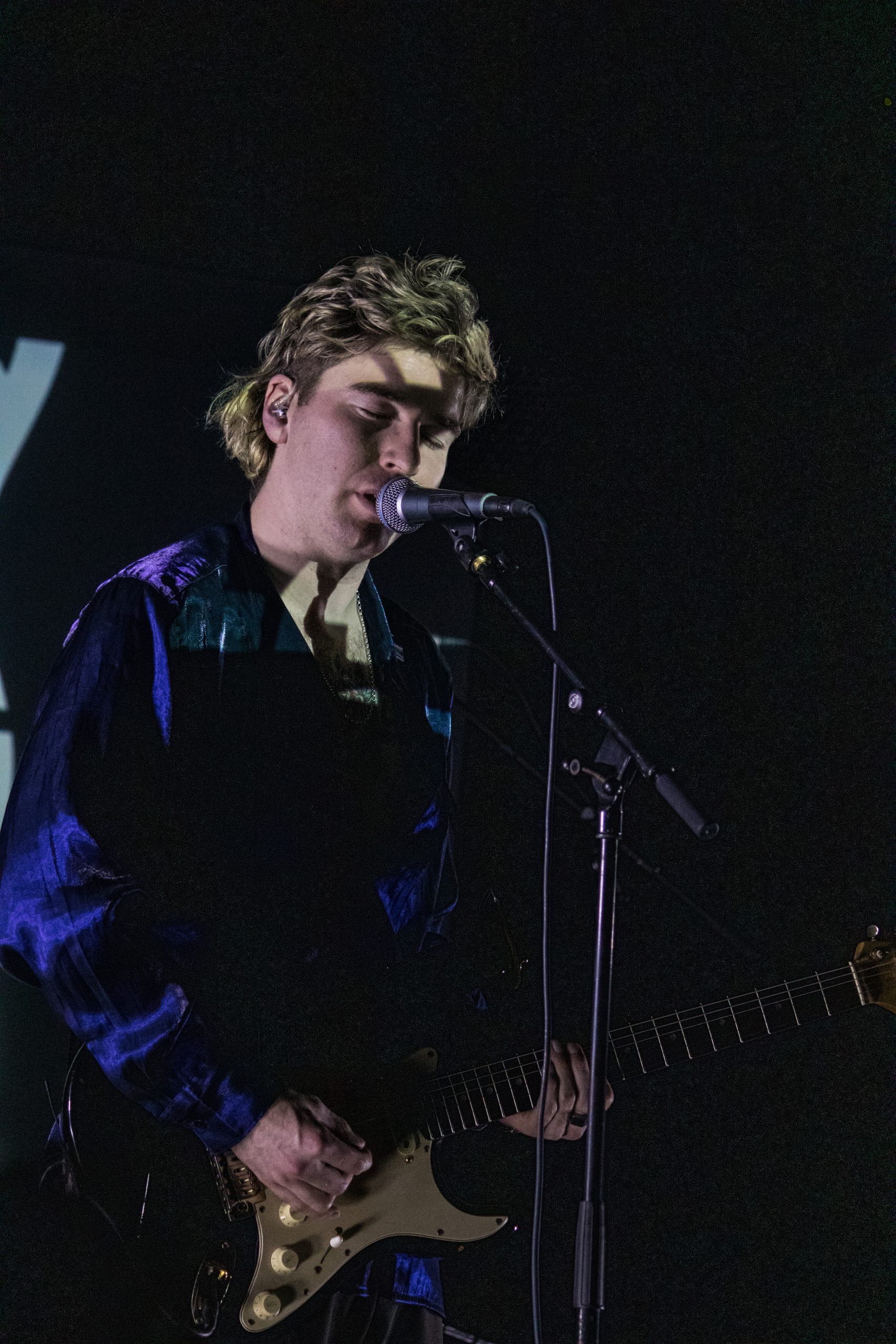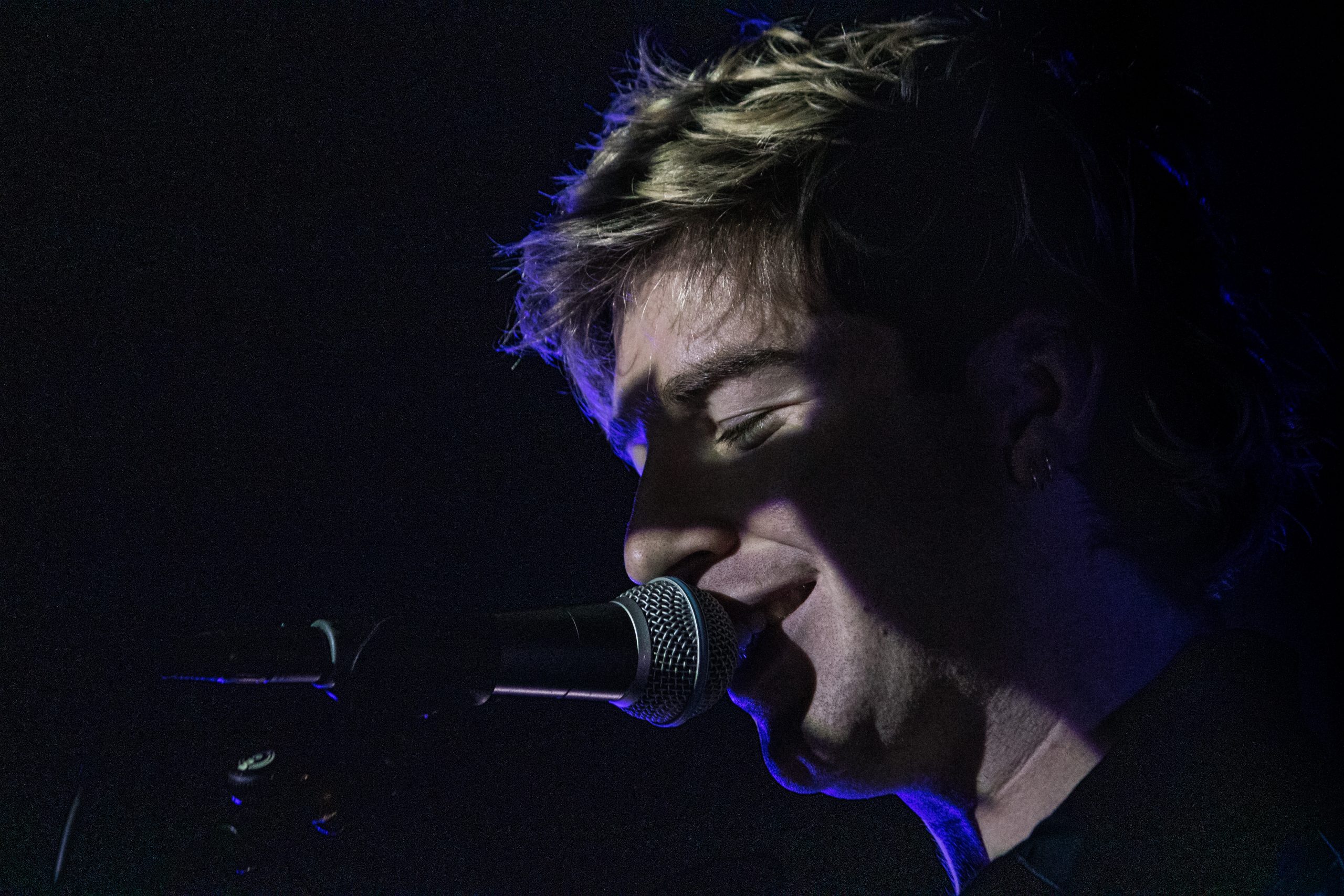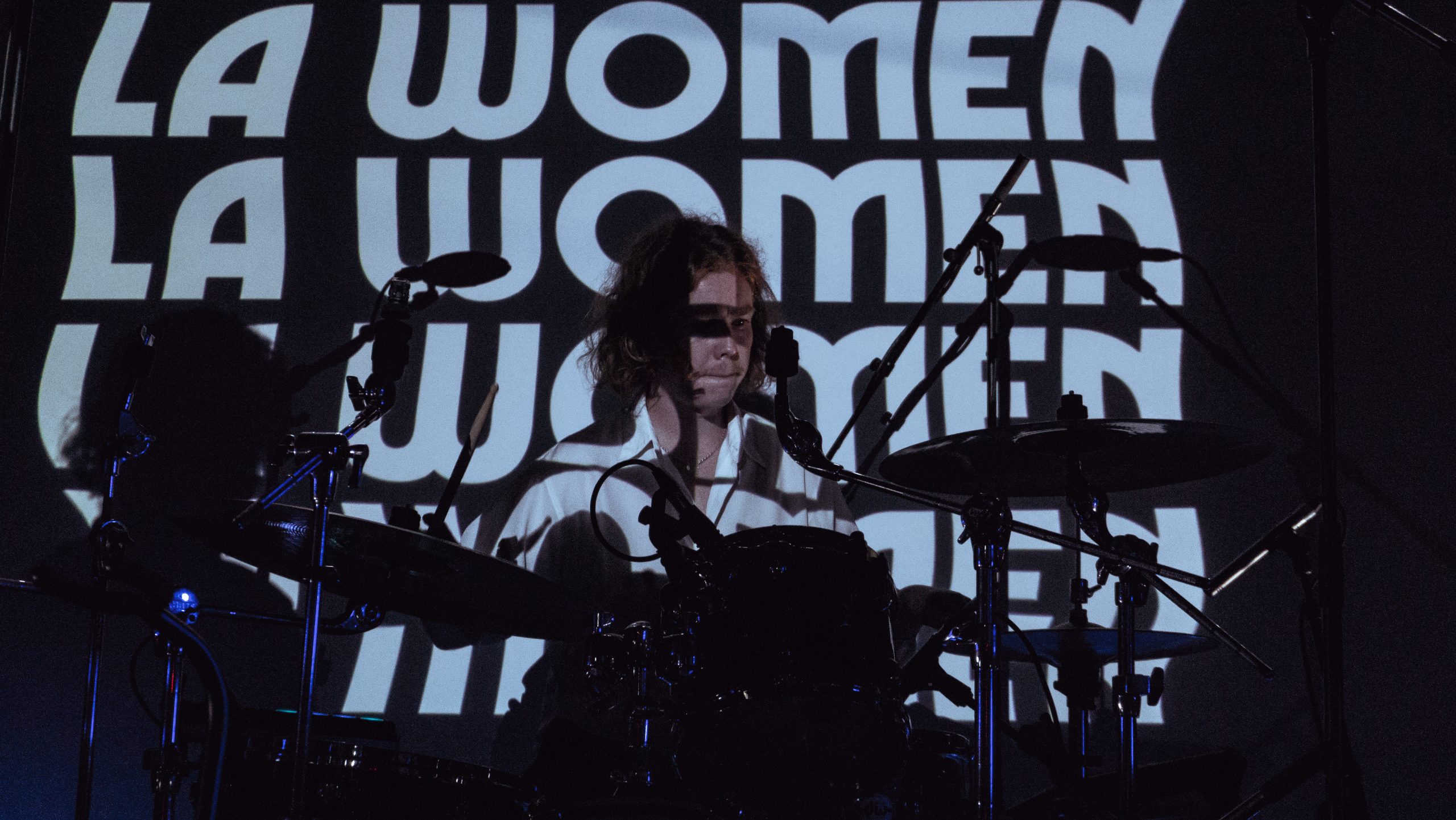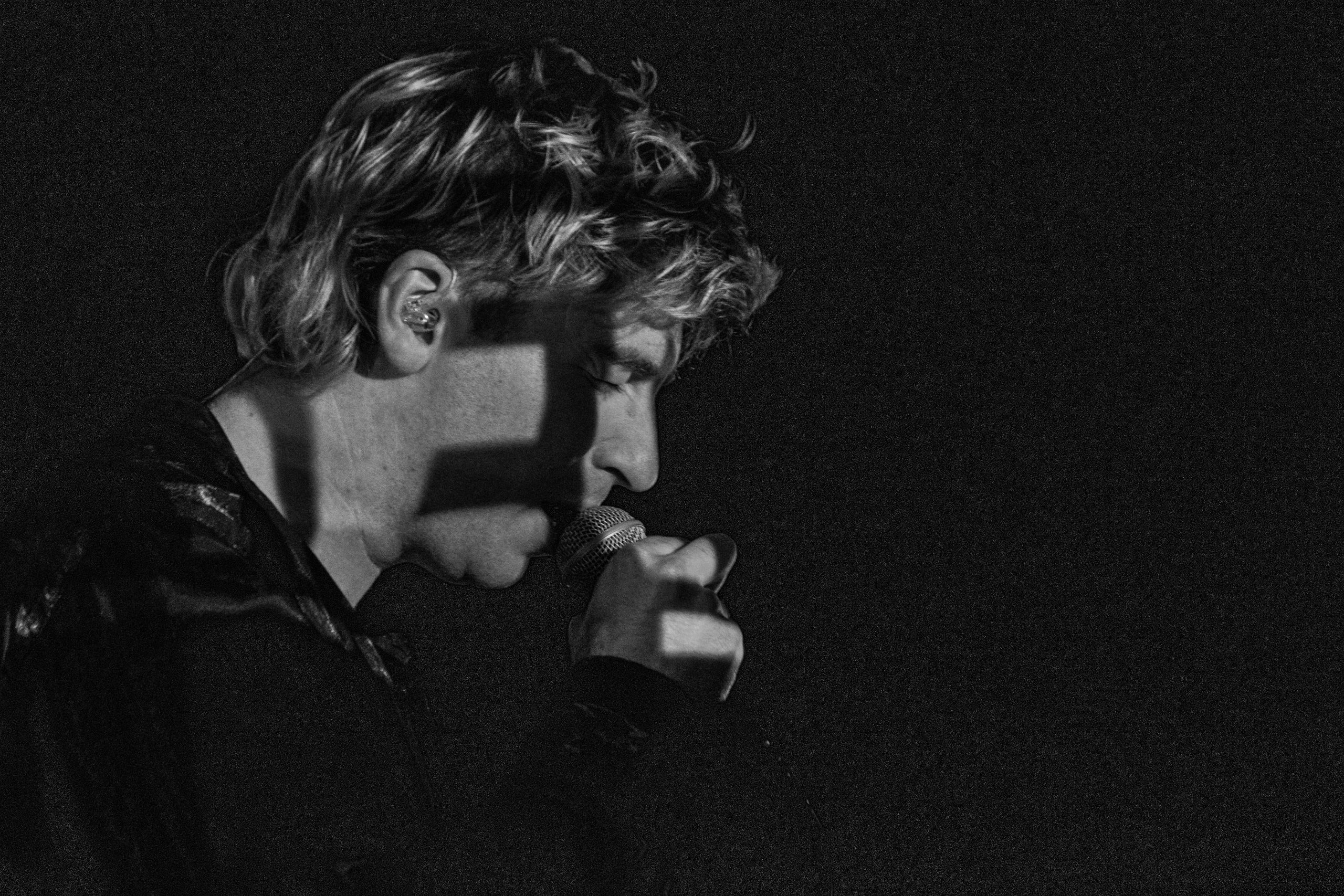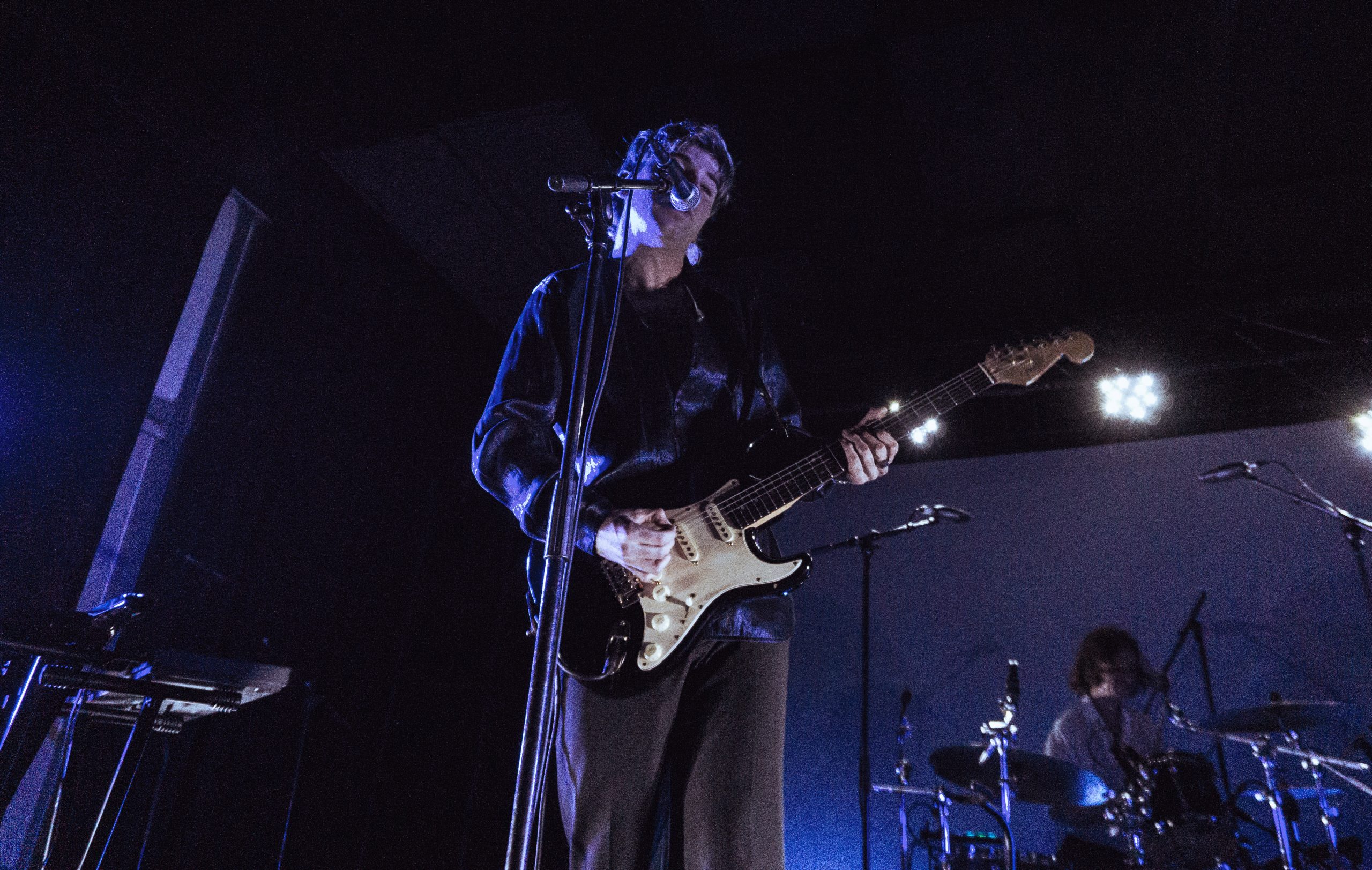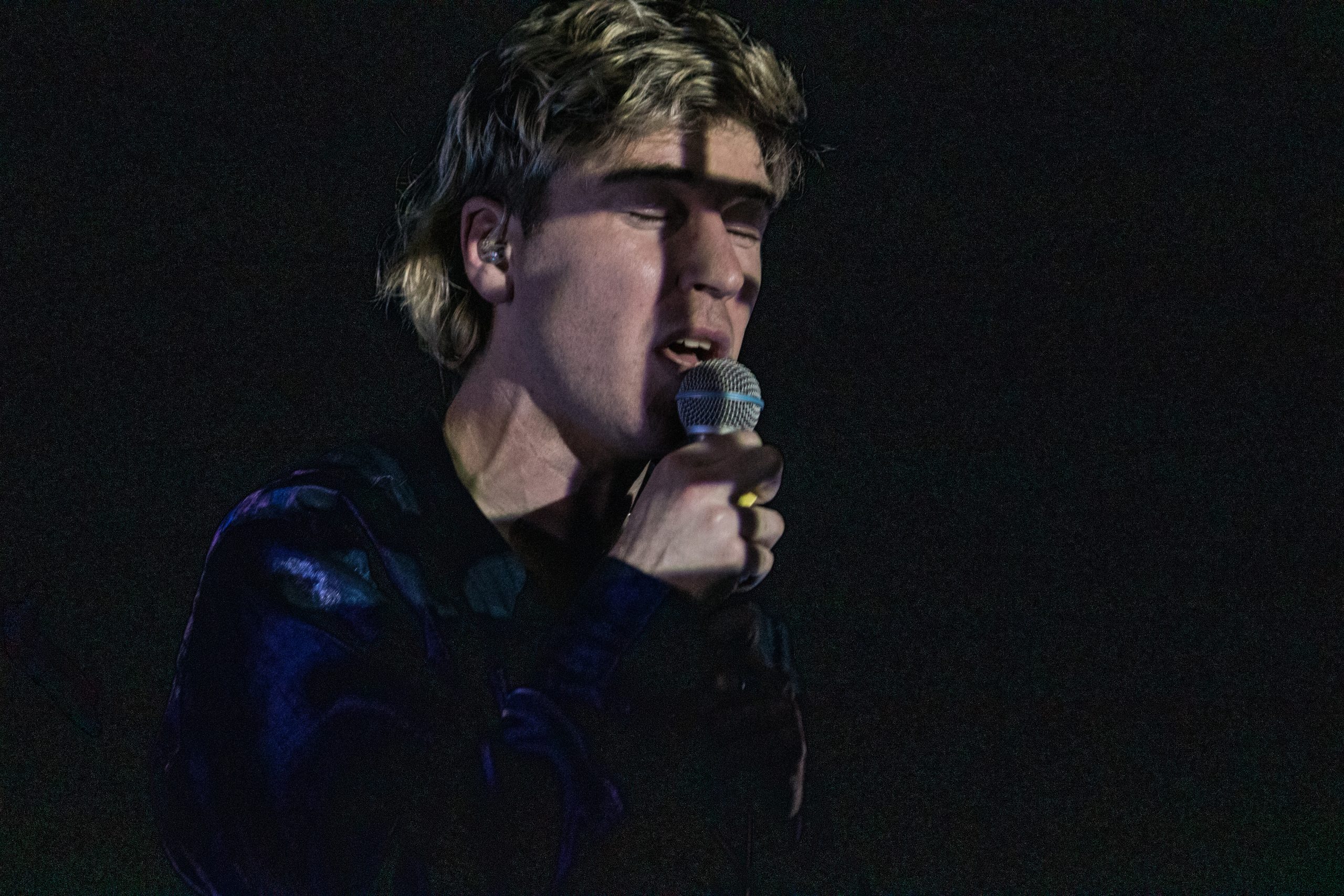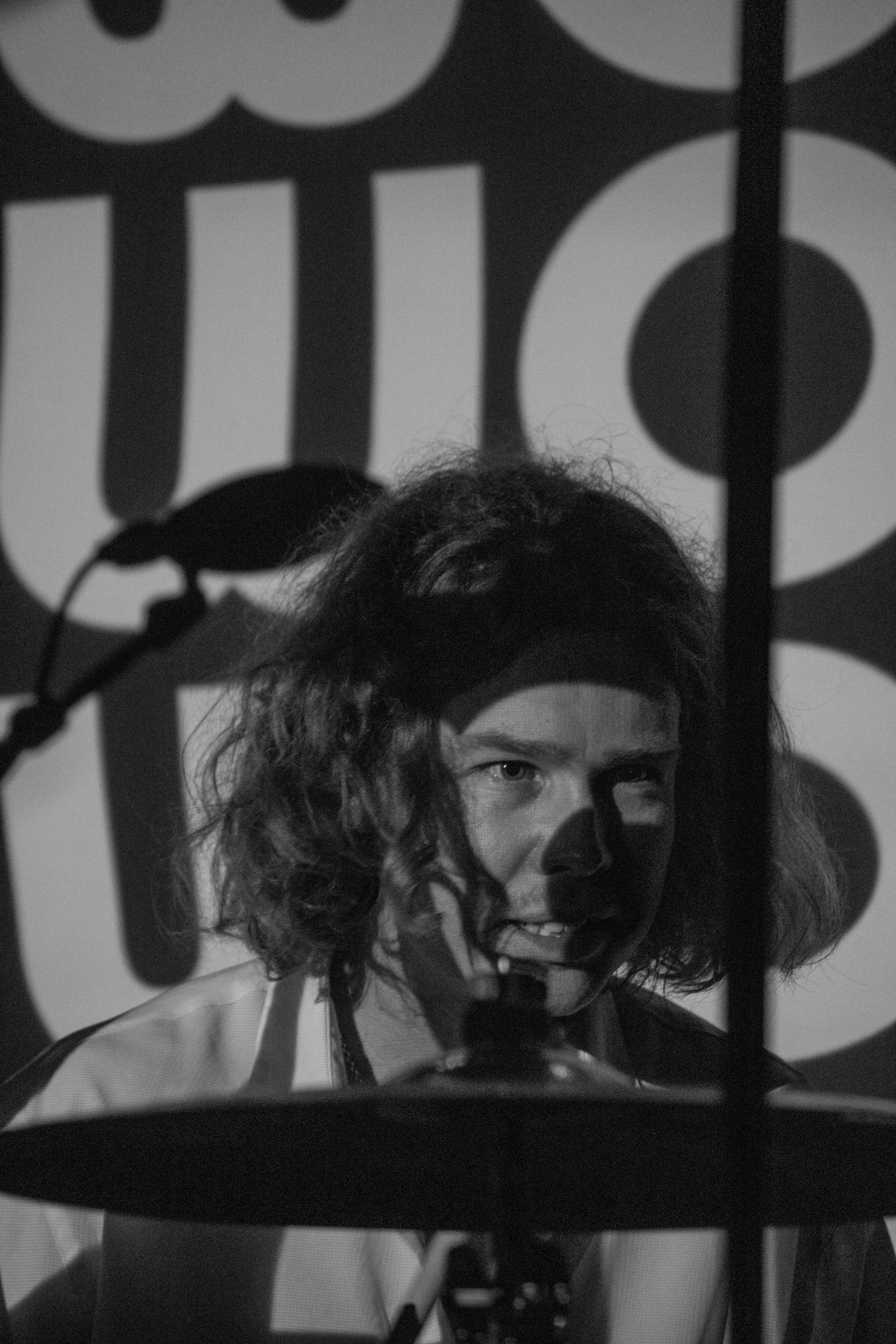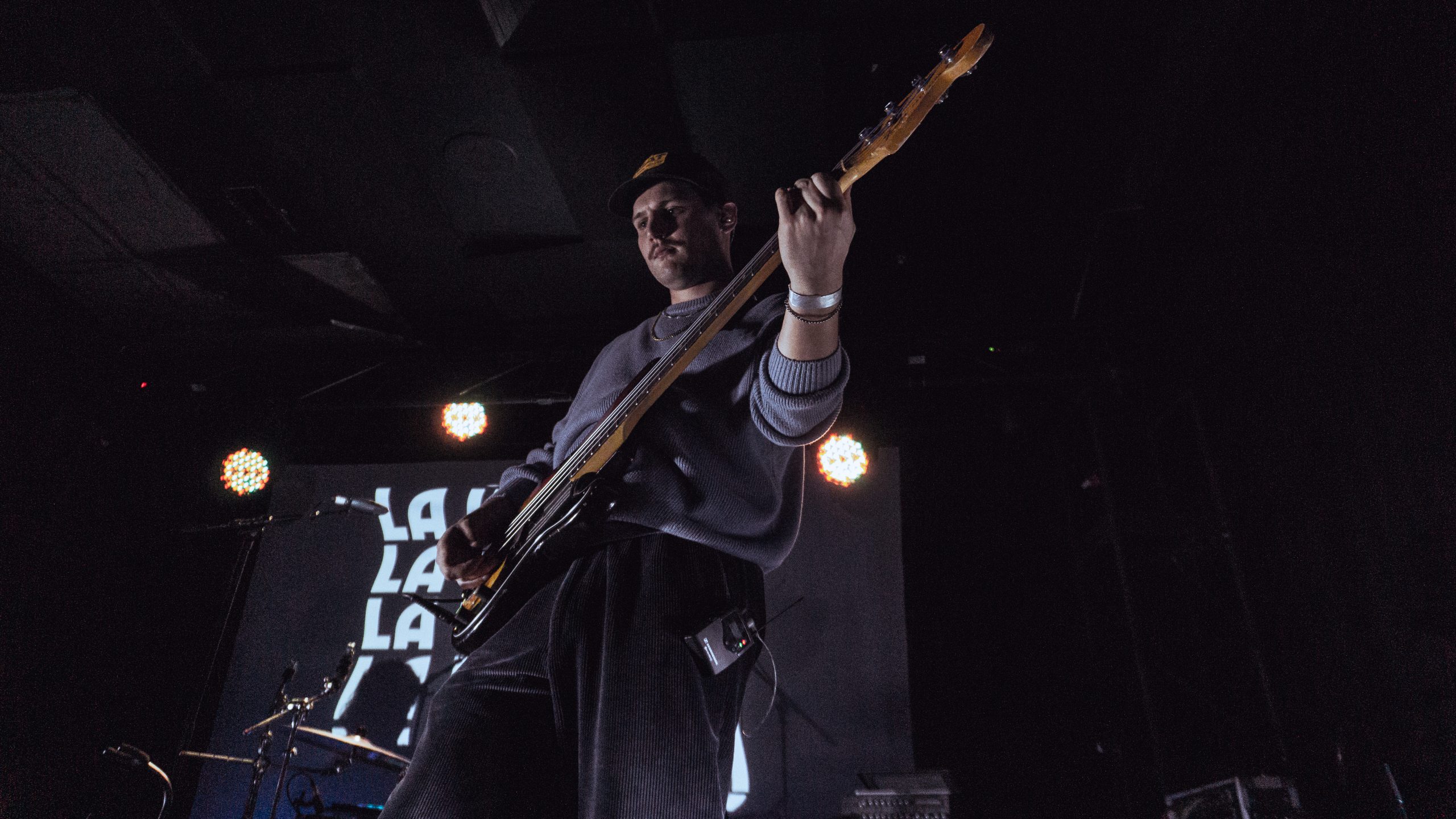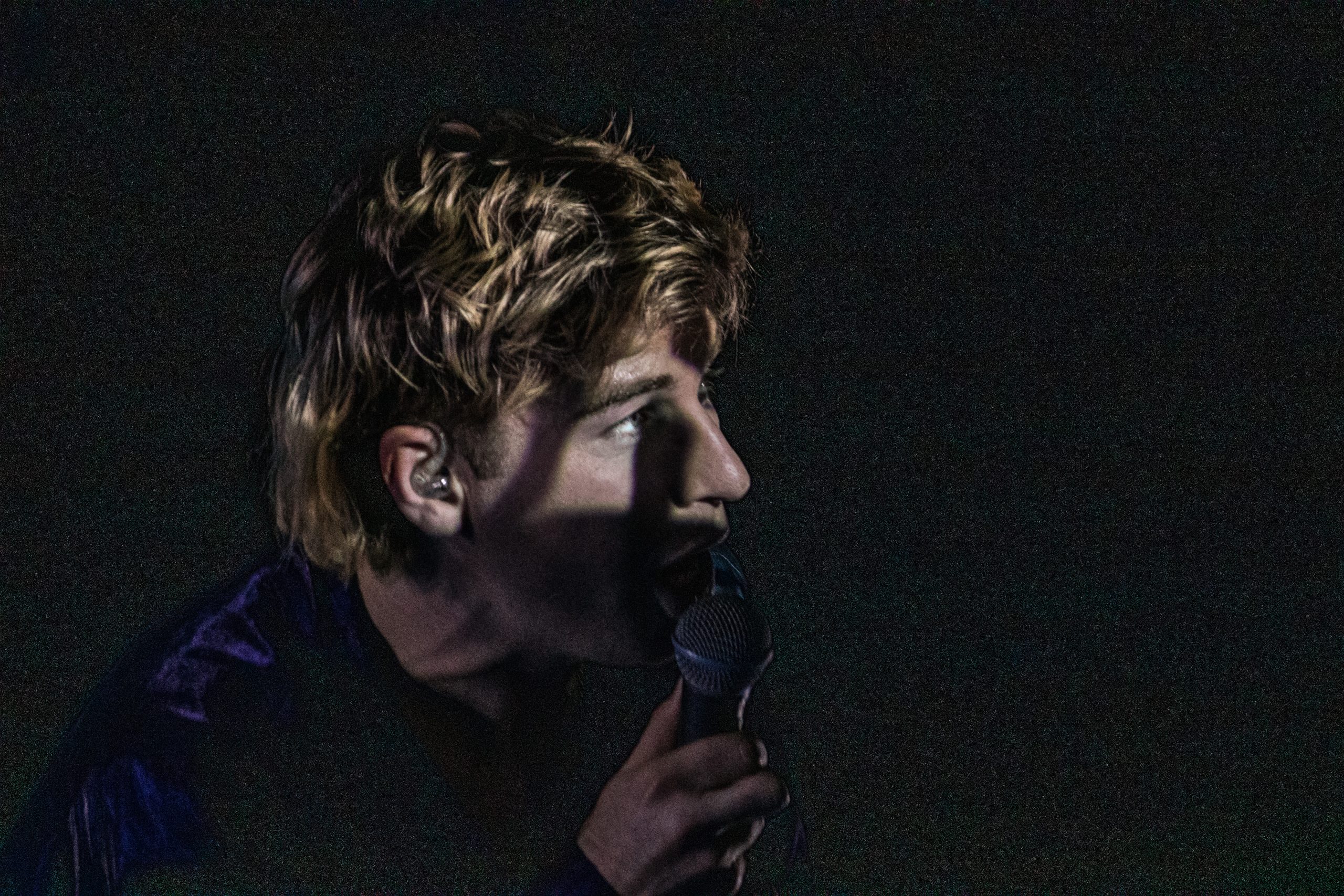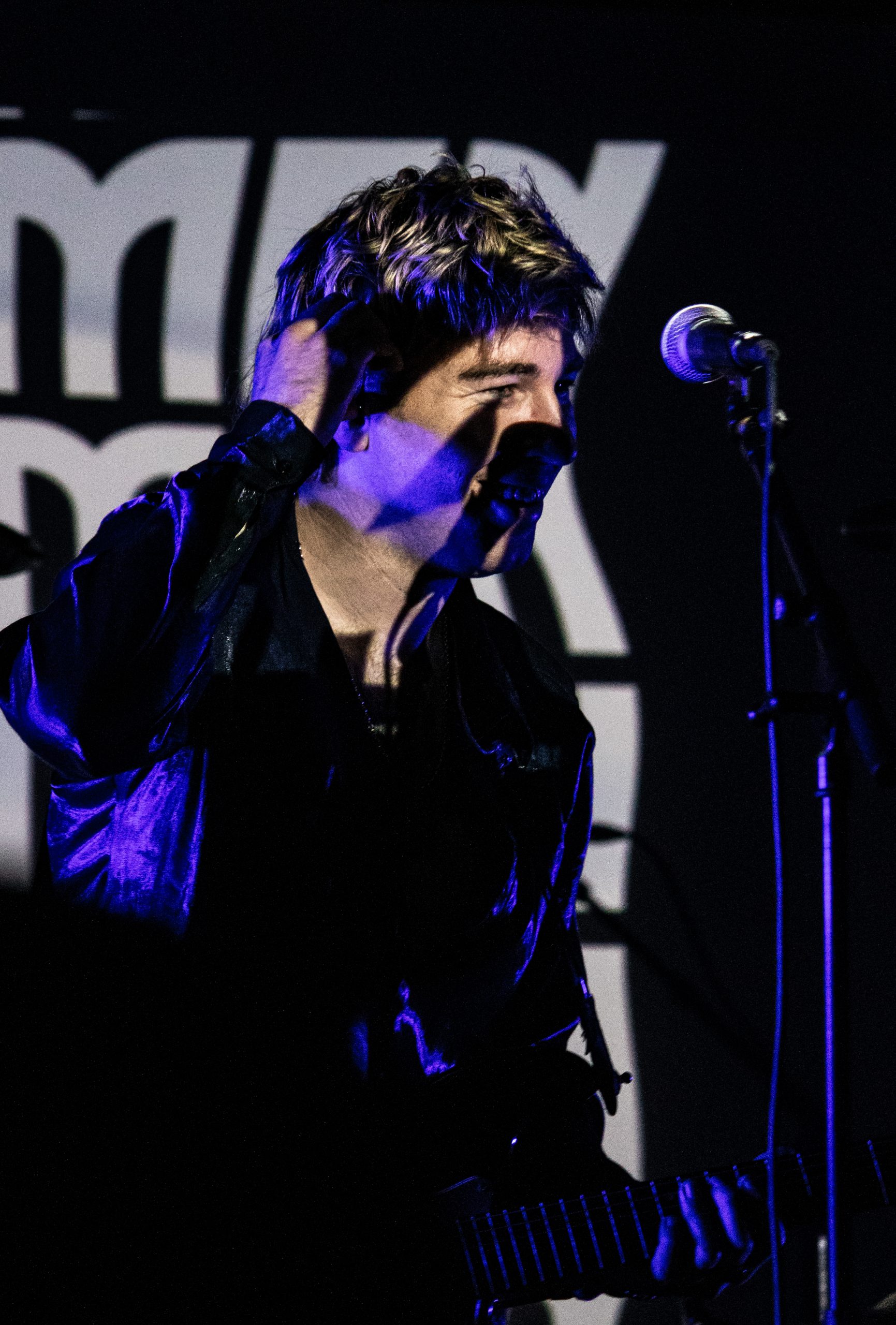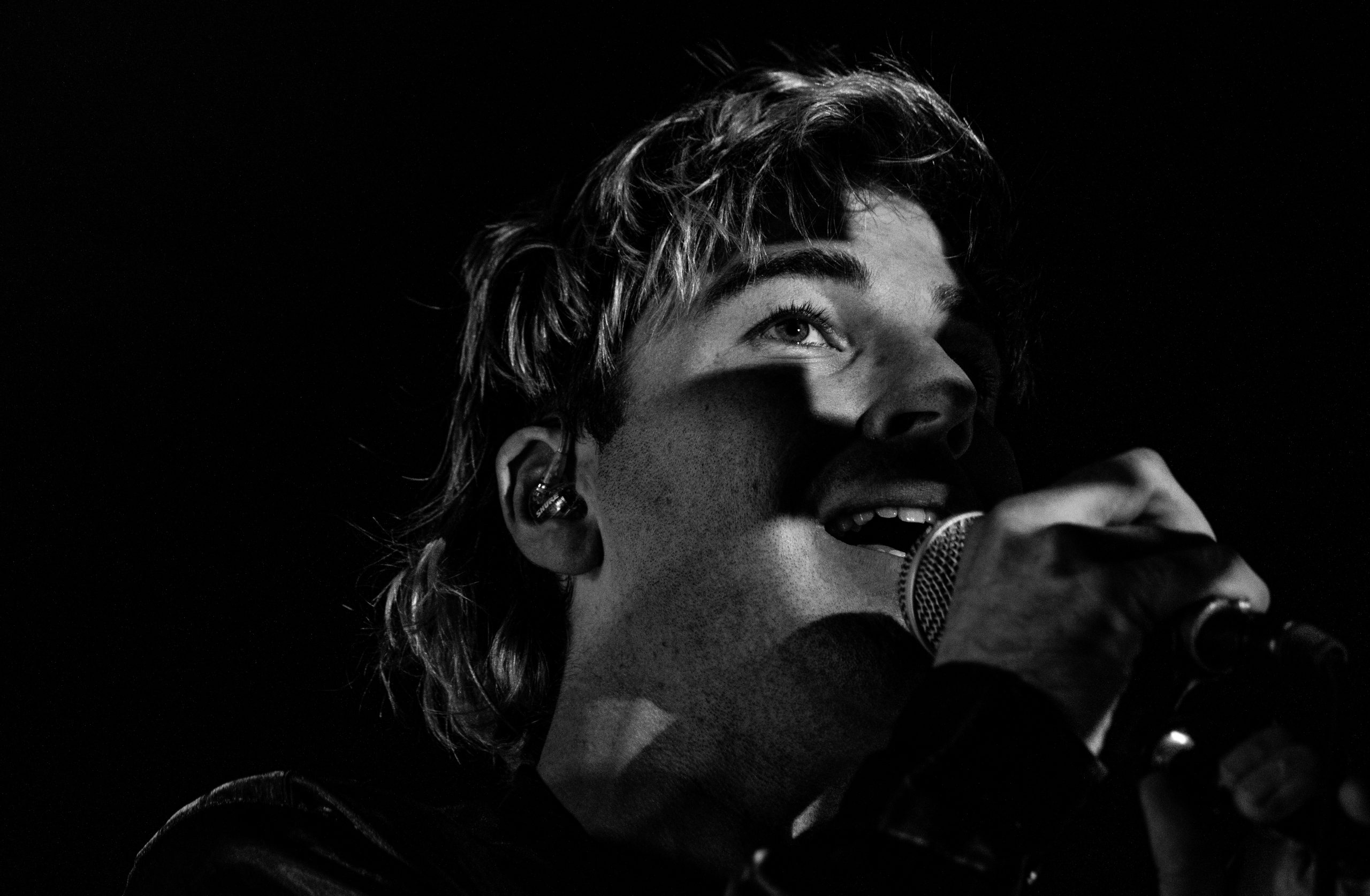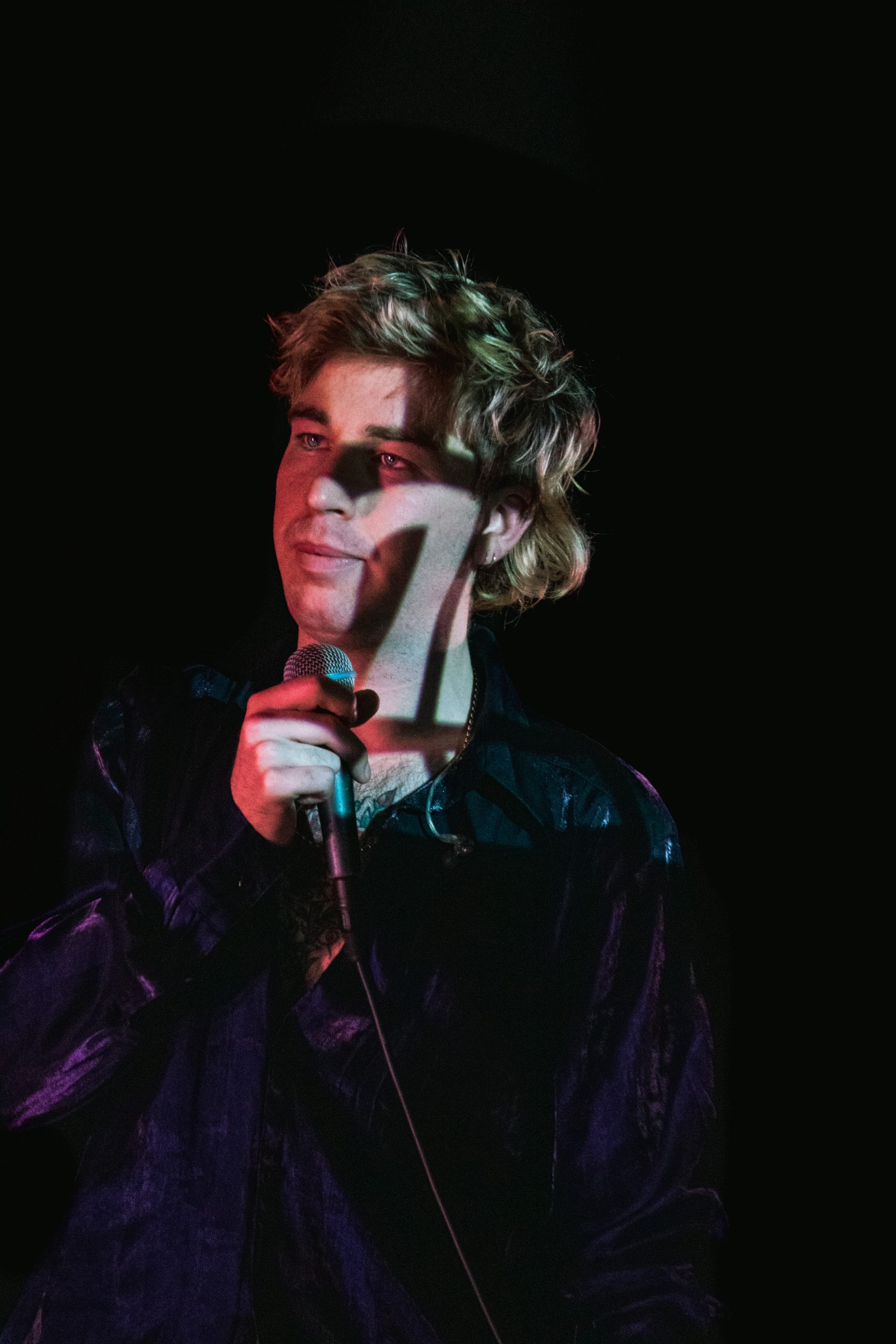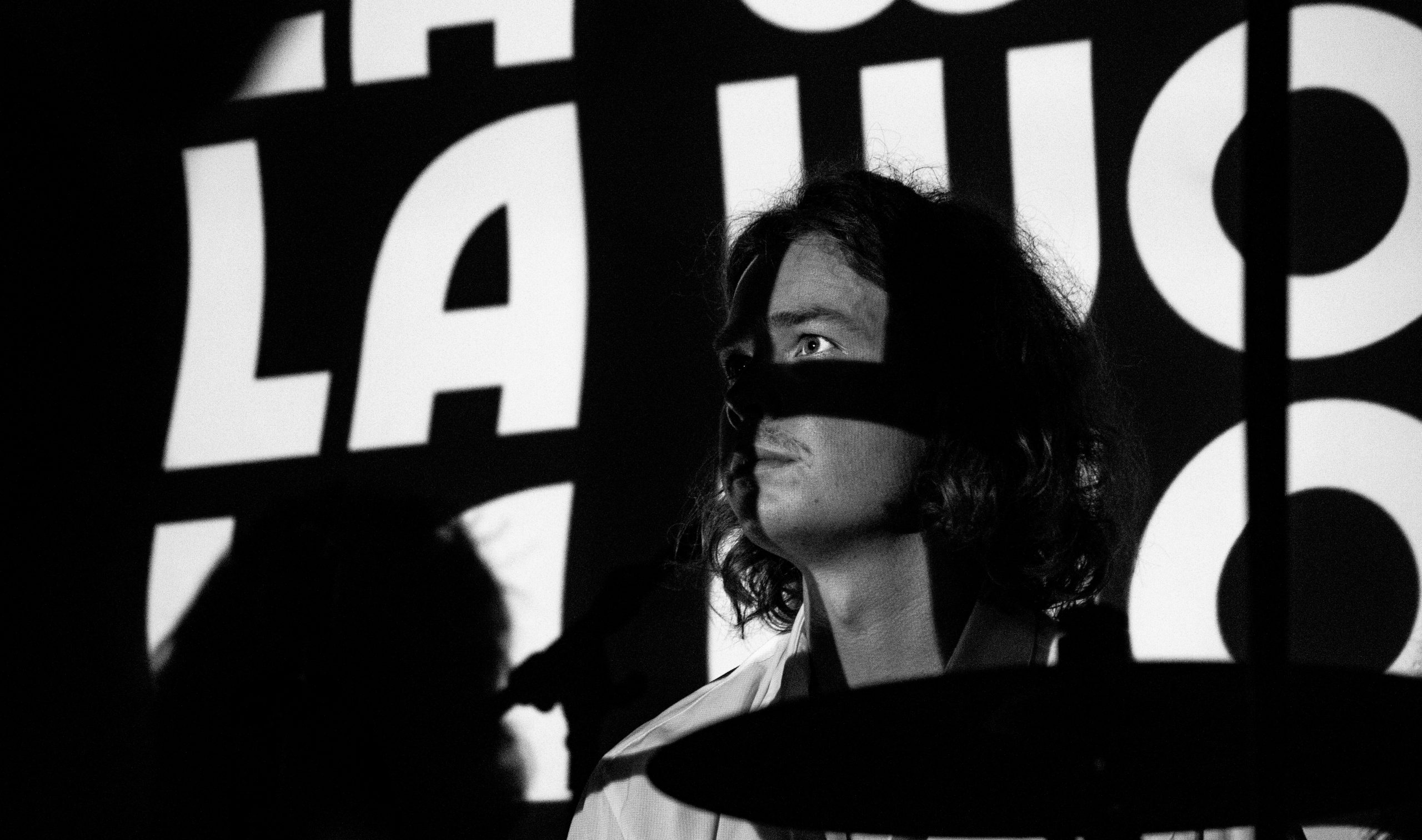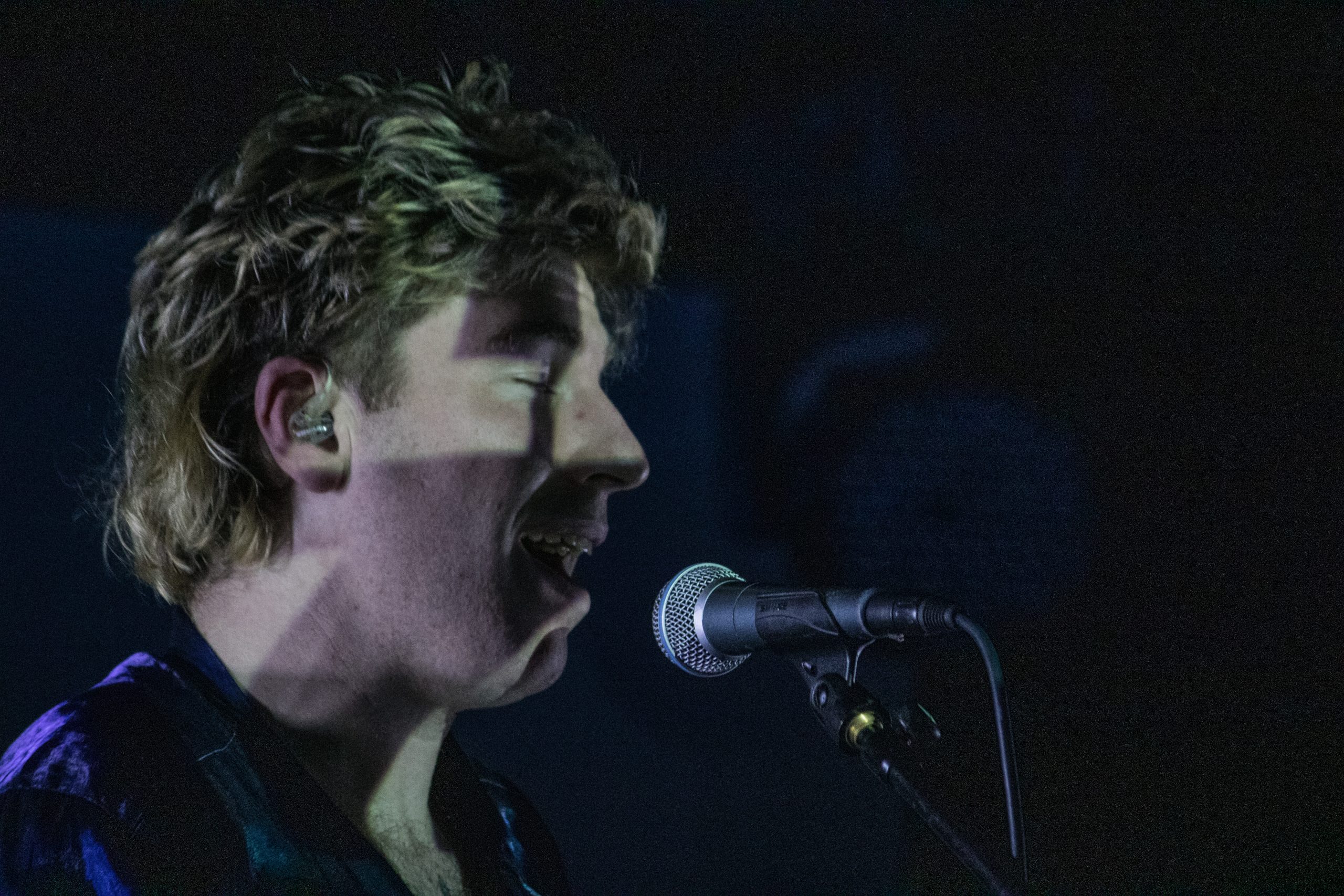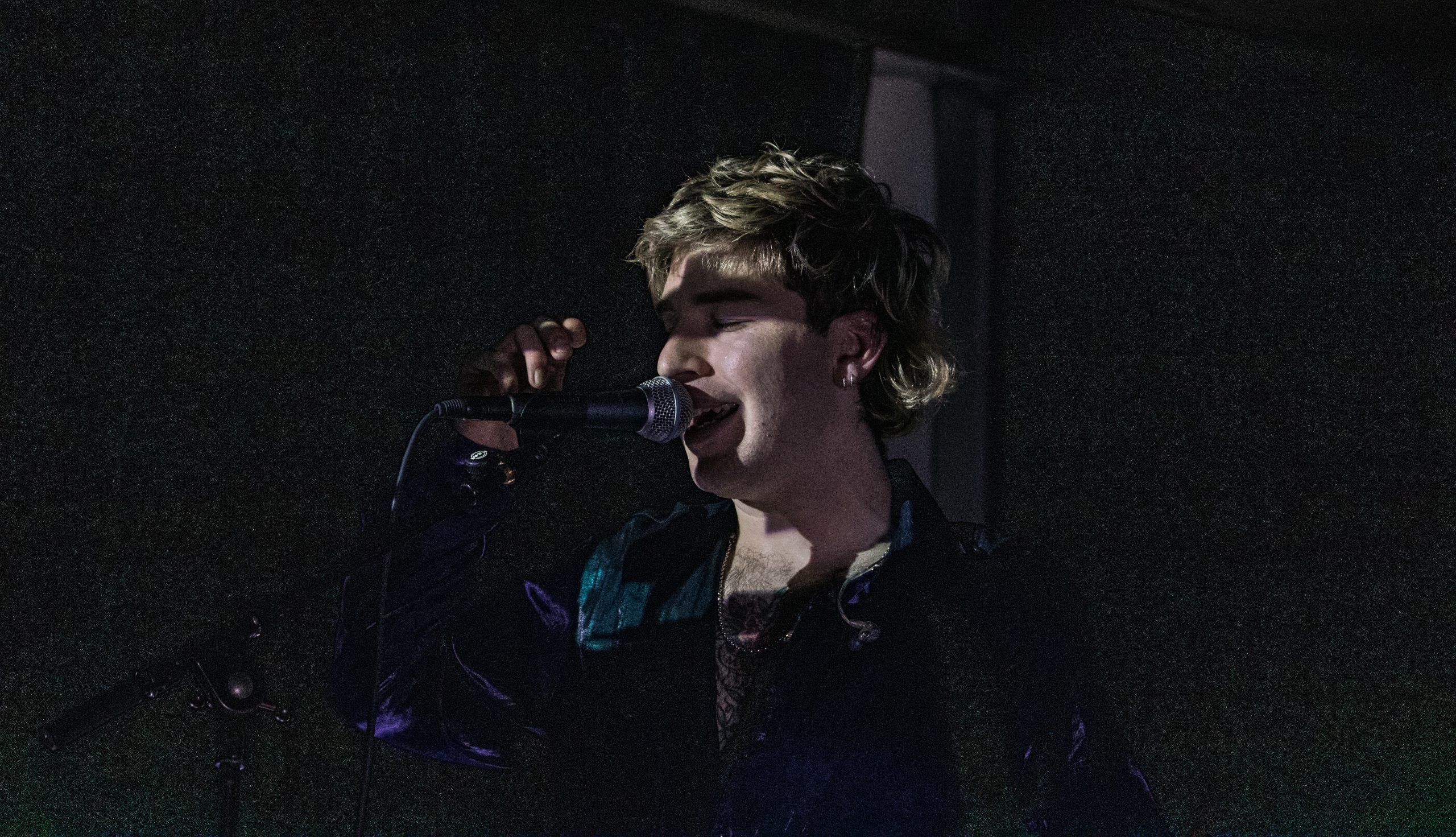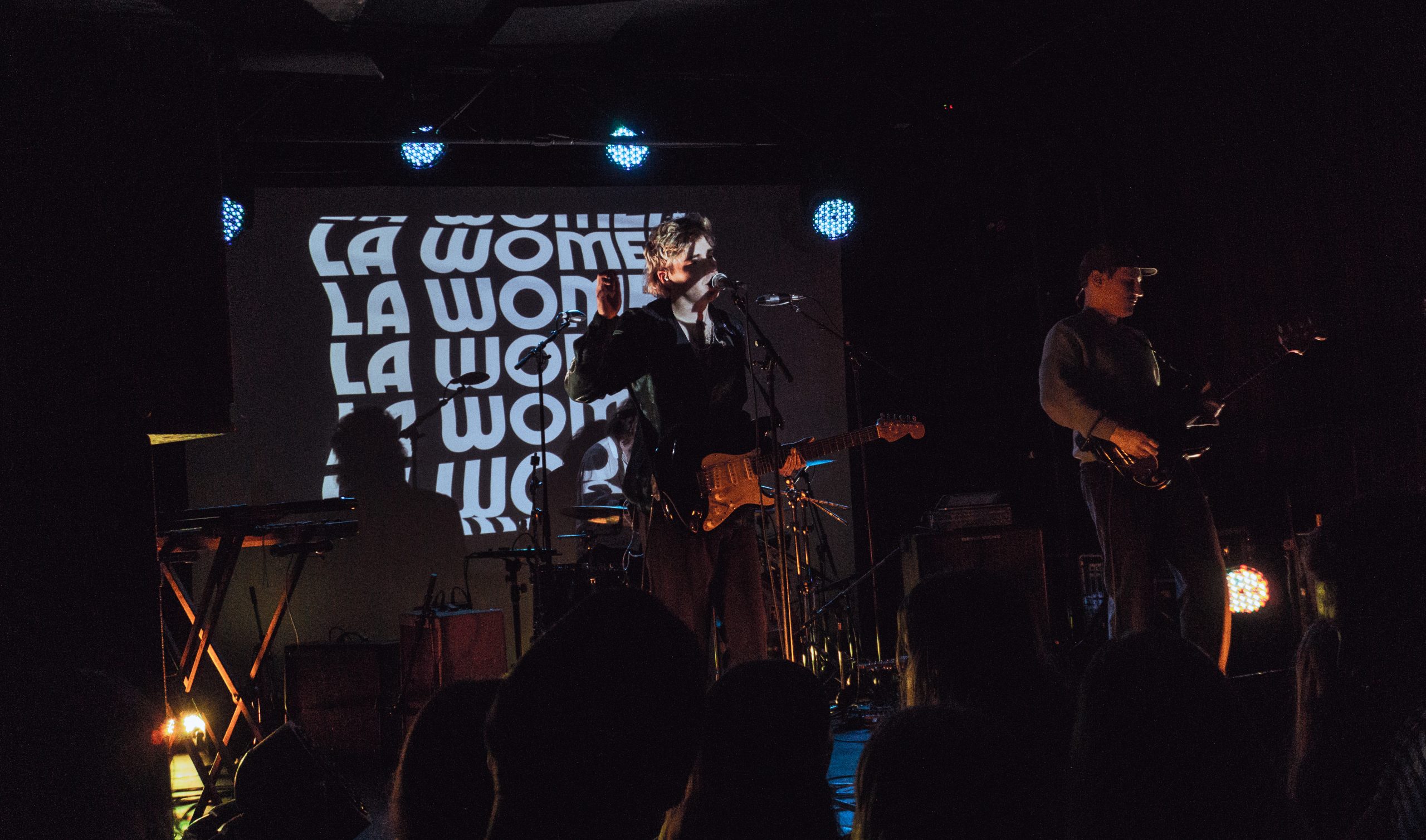 At this point the crowd just seemed to be packed full and people seemed to be a bit antsy and just wanted the party to keep going. The crowd was definitely vibing and were there for a good time.

After a bit of a break Summer Thieves finally took the stage. The lighting was similar to LA Women, with the projection, silhouettes and minimal lighting. But the projection changed up quite a bit more, which would change fonts and pattern. It really felt like it was well matched to each song. Summer Thieves hardly stopped to chat and just kept the music flowing. The guys were all smiles and seemed to be enjoying the show themselves. This was reflected in the crowd who was so excited and couldn't stop moving. Some guys even jumped on people's shoulders. Auckland was so loud throughout the whole set. It actually felt like the sound had to be turned up to get above the crowd. "Yo Auckland make some noise for yourselves!".
In saying that, some of the crowd were actually getting to the point they were too far gone. I even had to be redirected to different toilets due to a women vomiting in the toilets and apparently ditching her vomit-covered dress in the toilets. Now that's a story!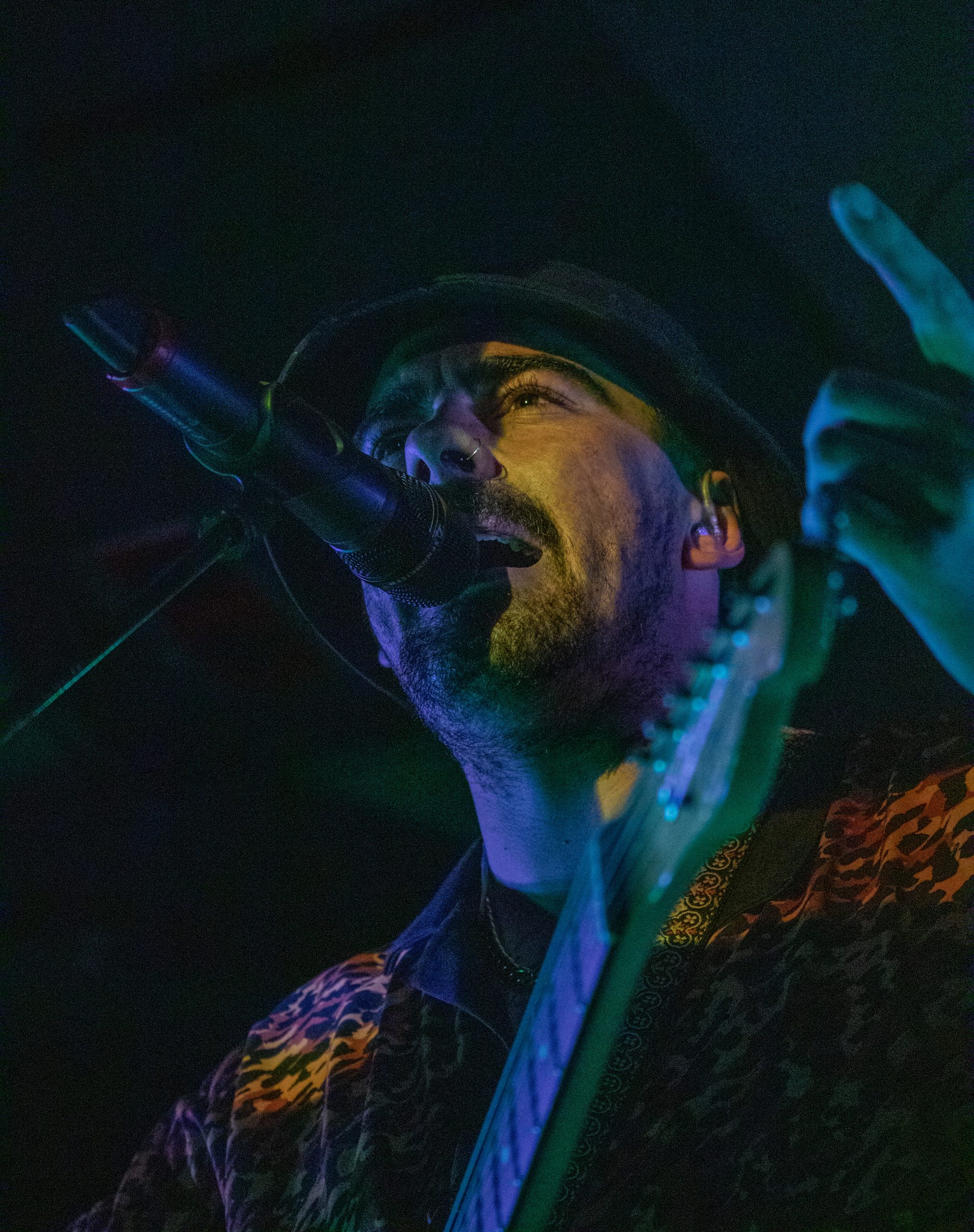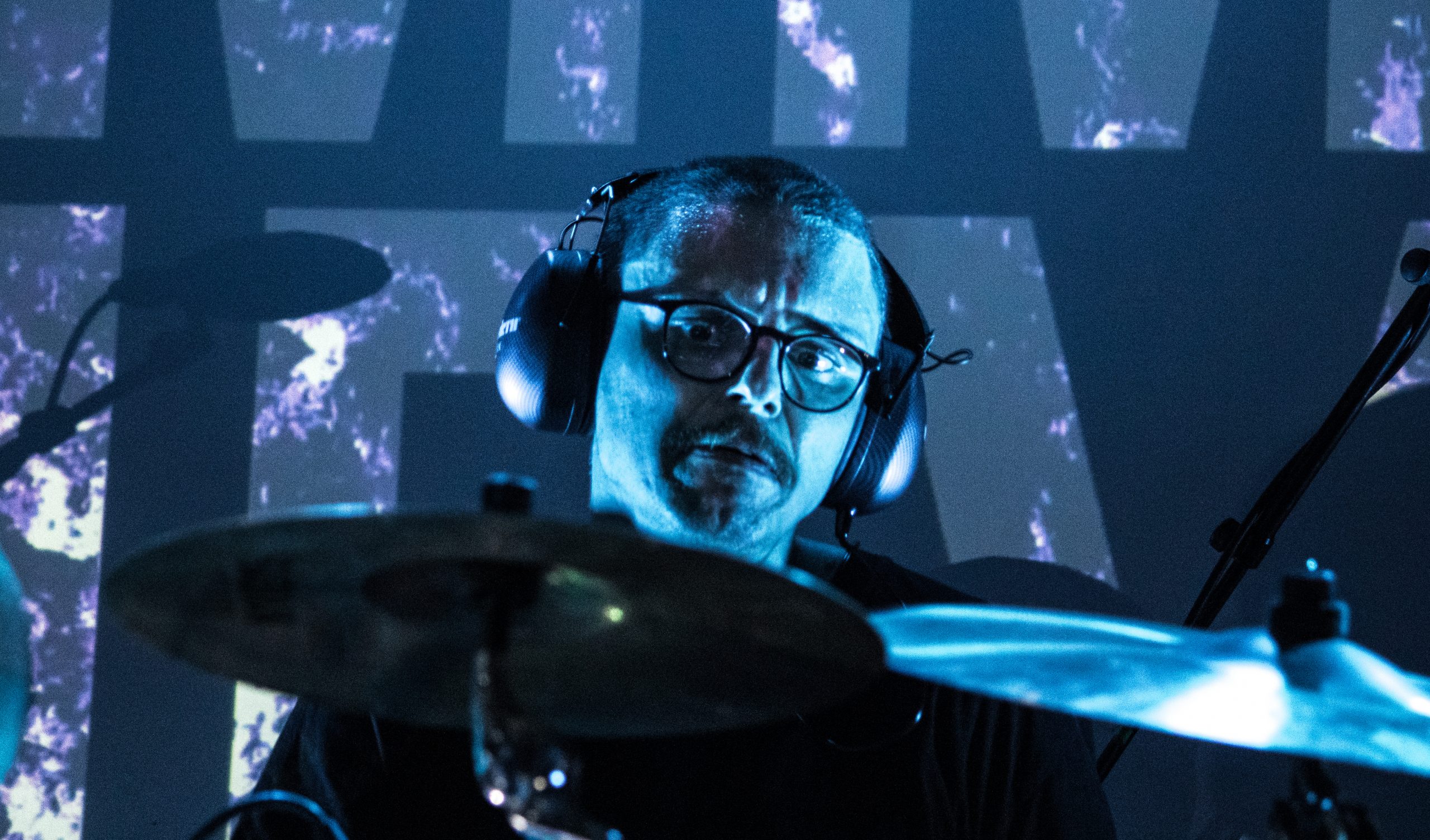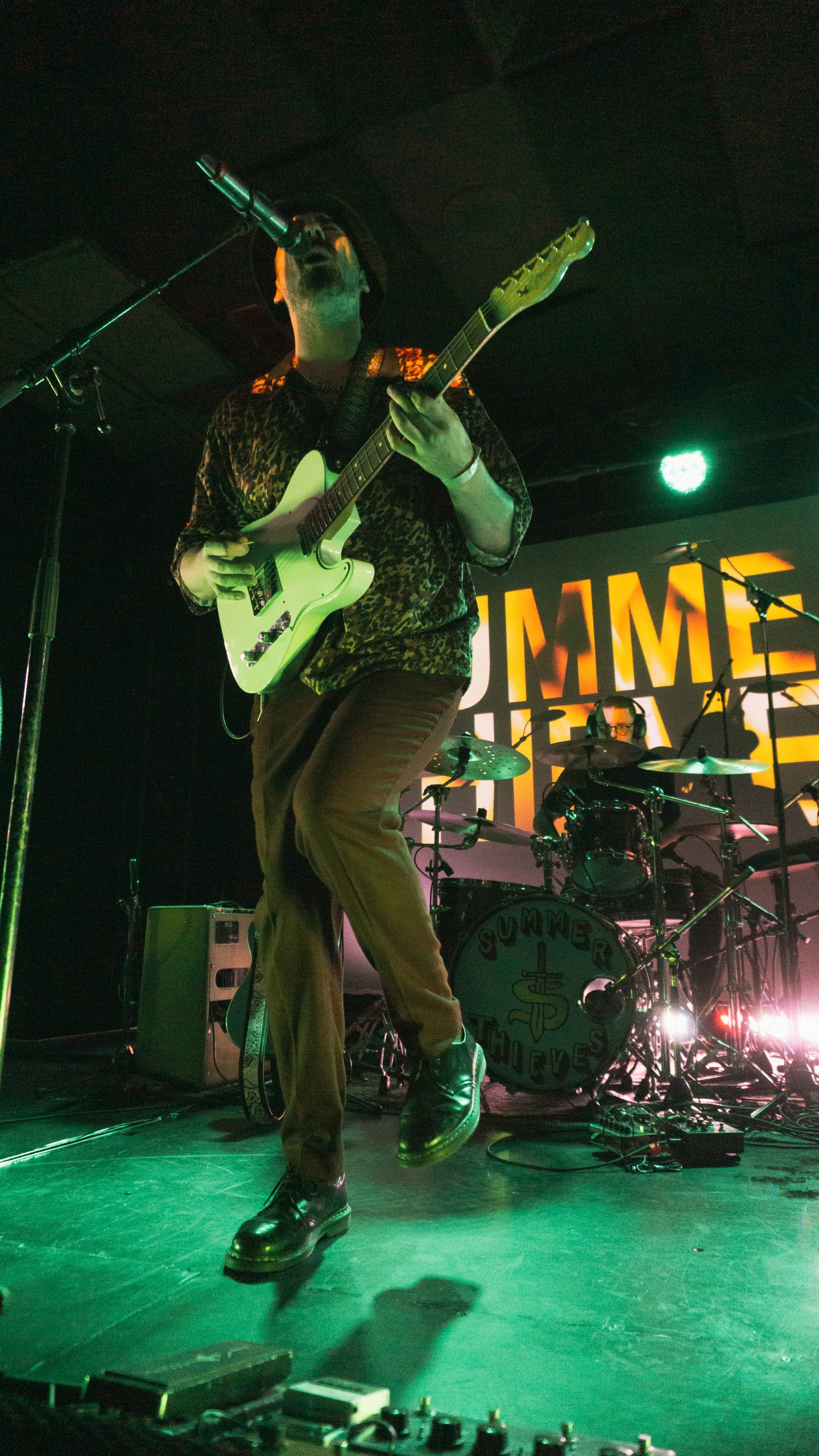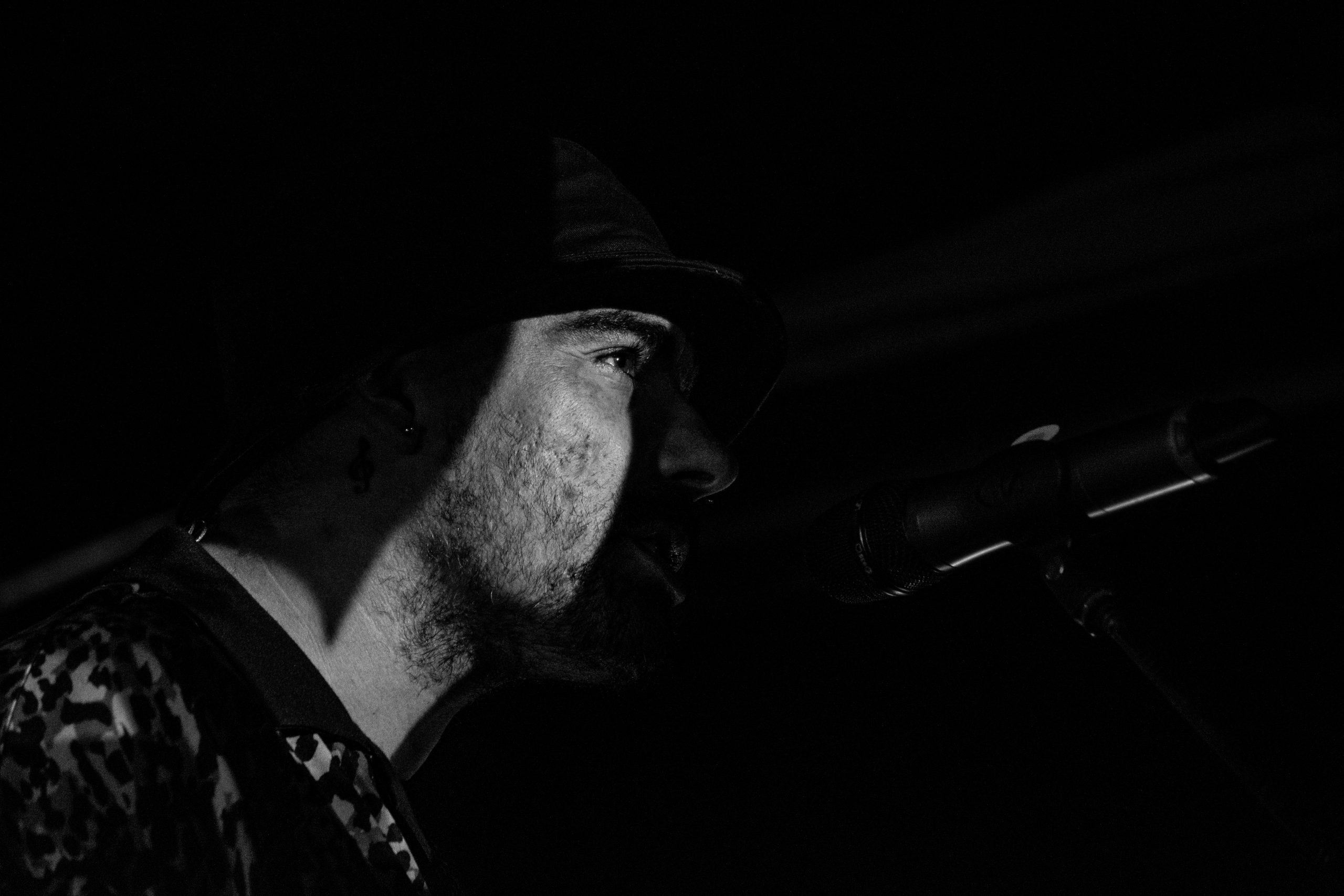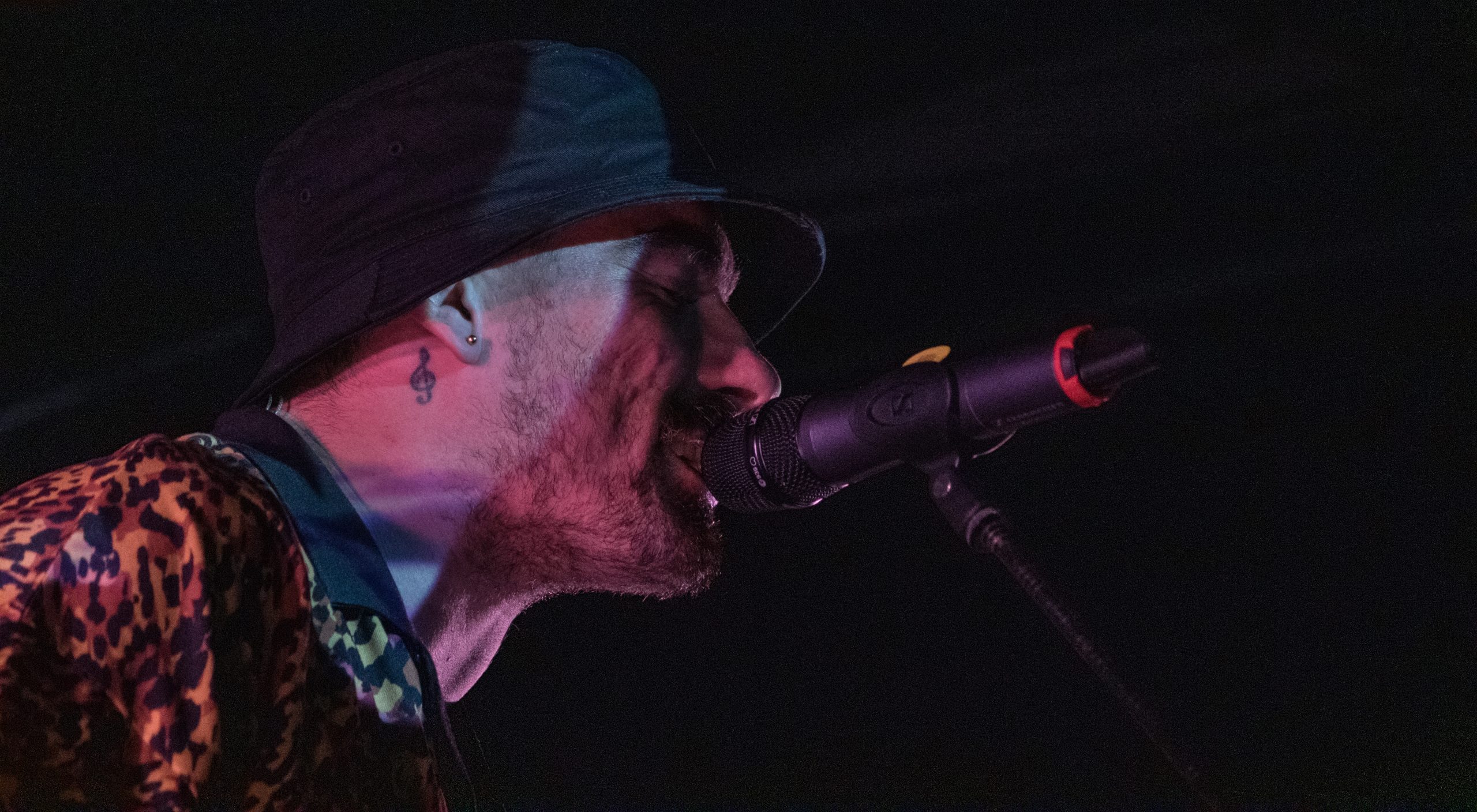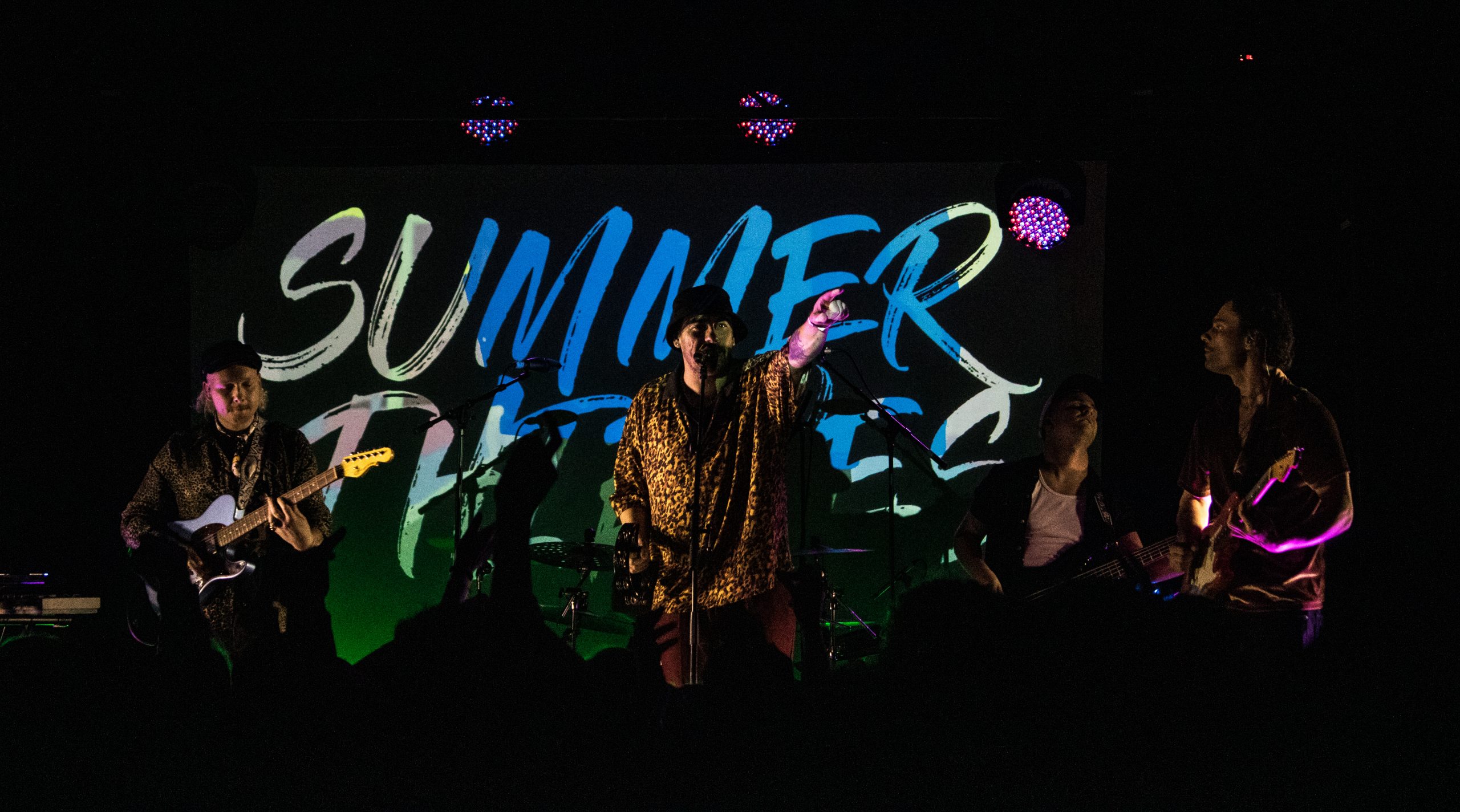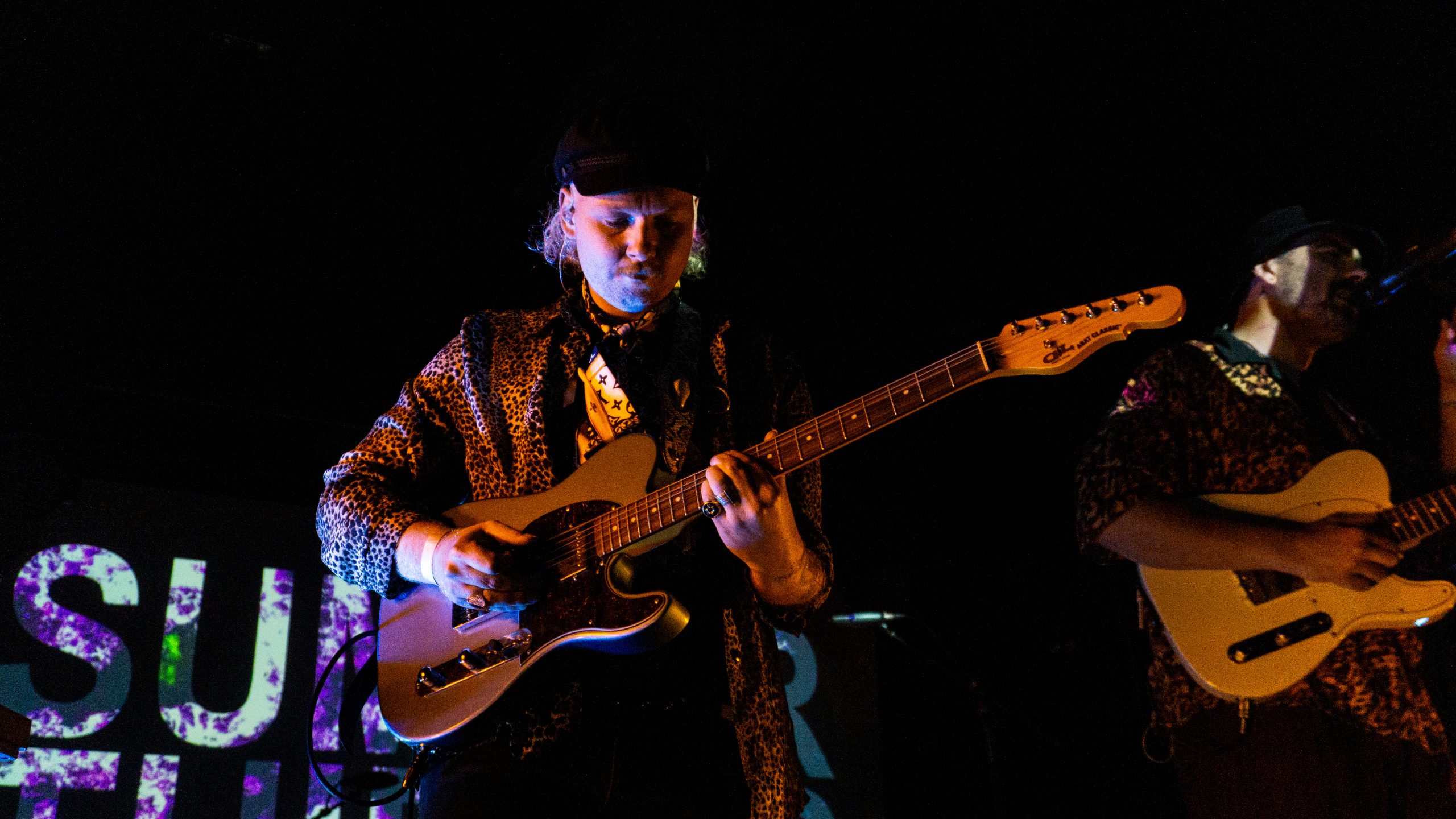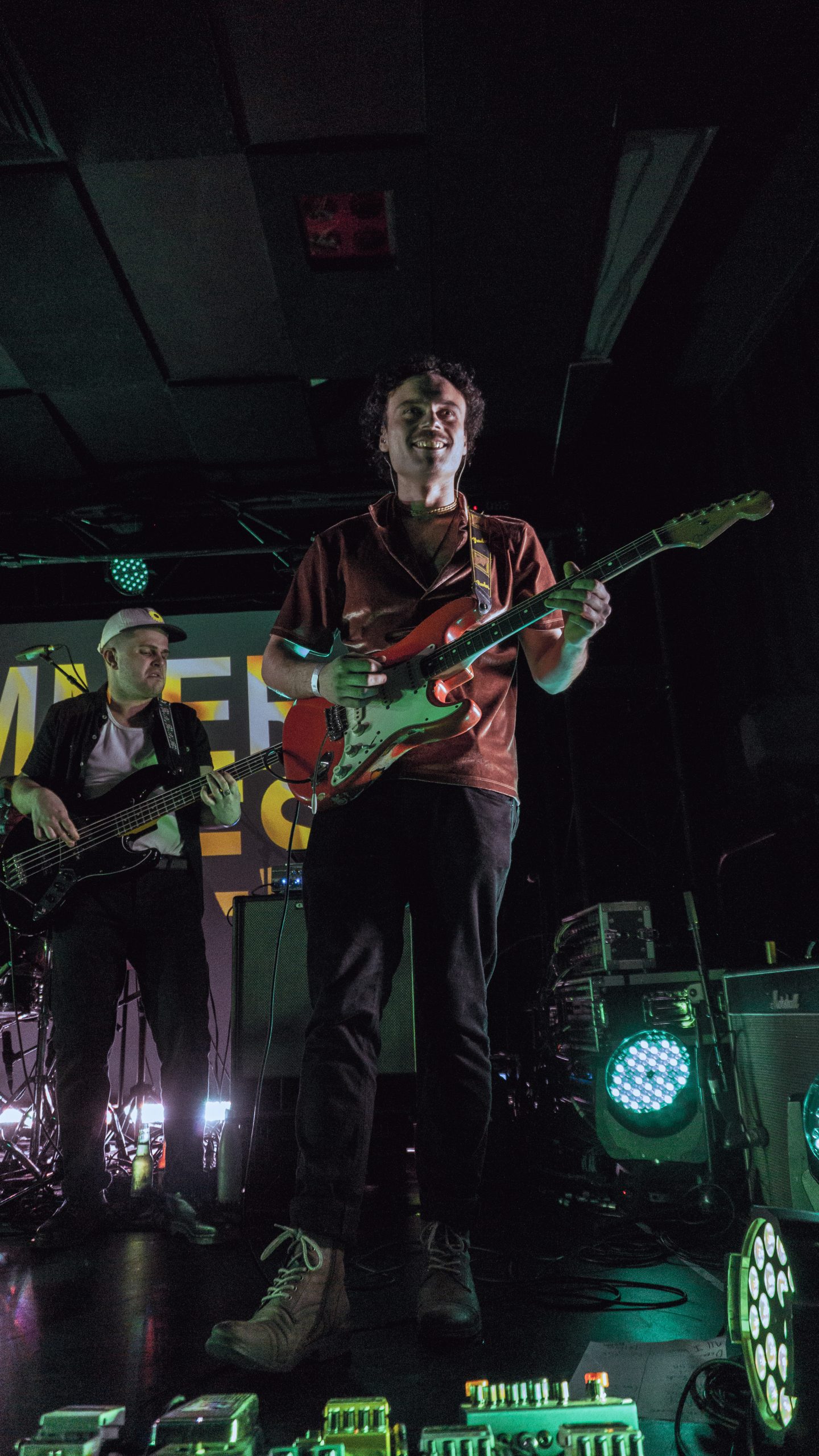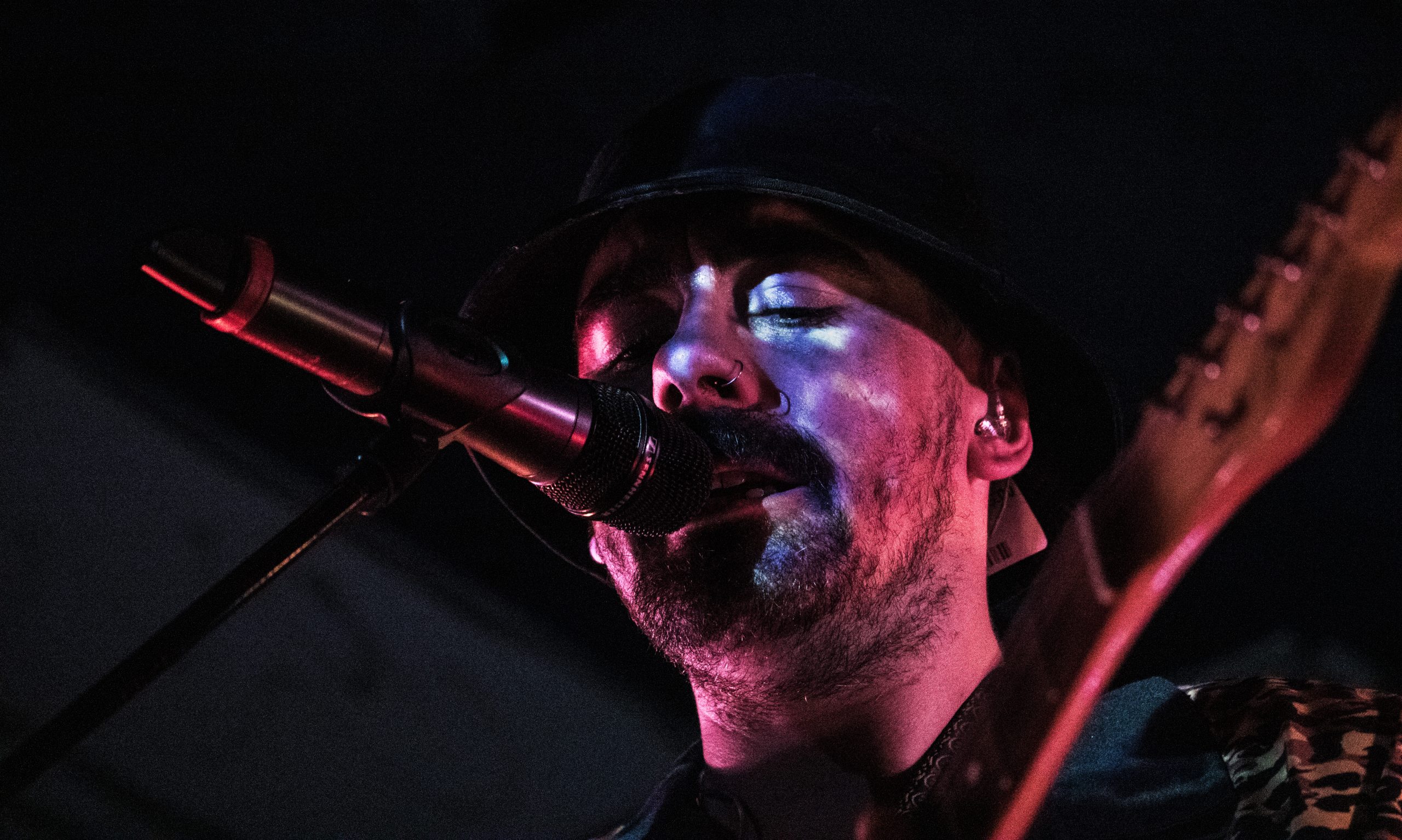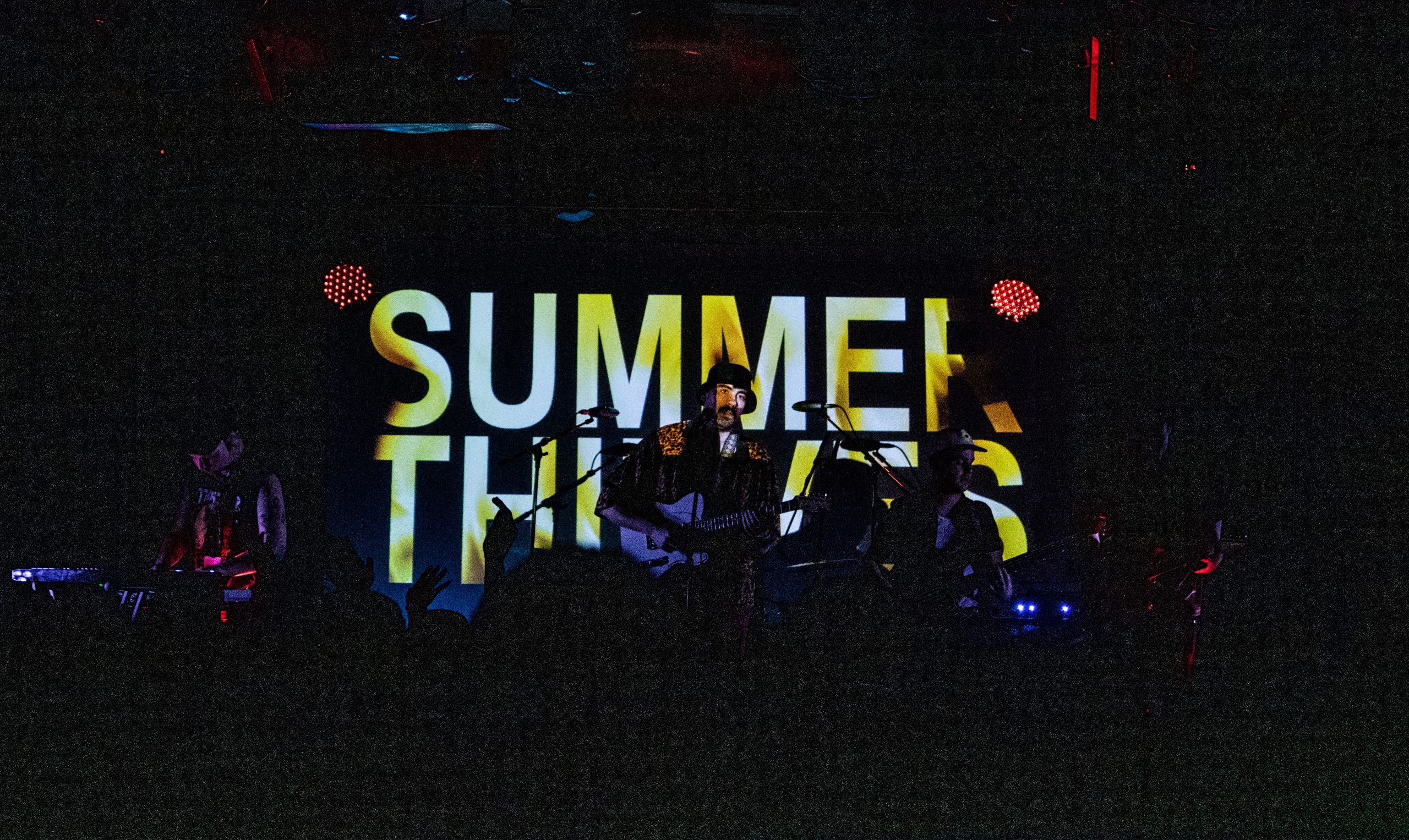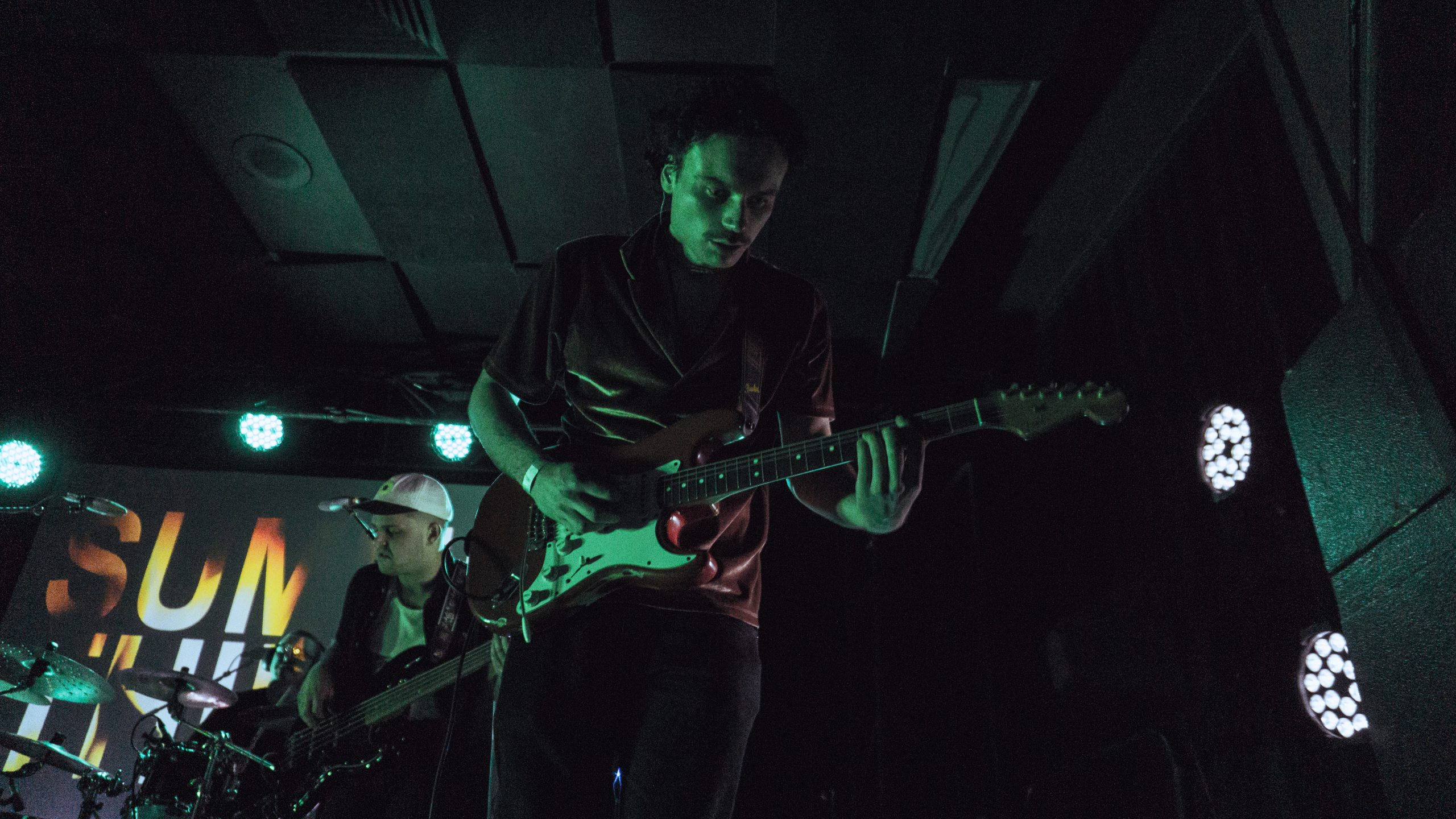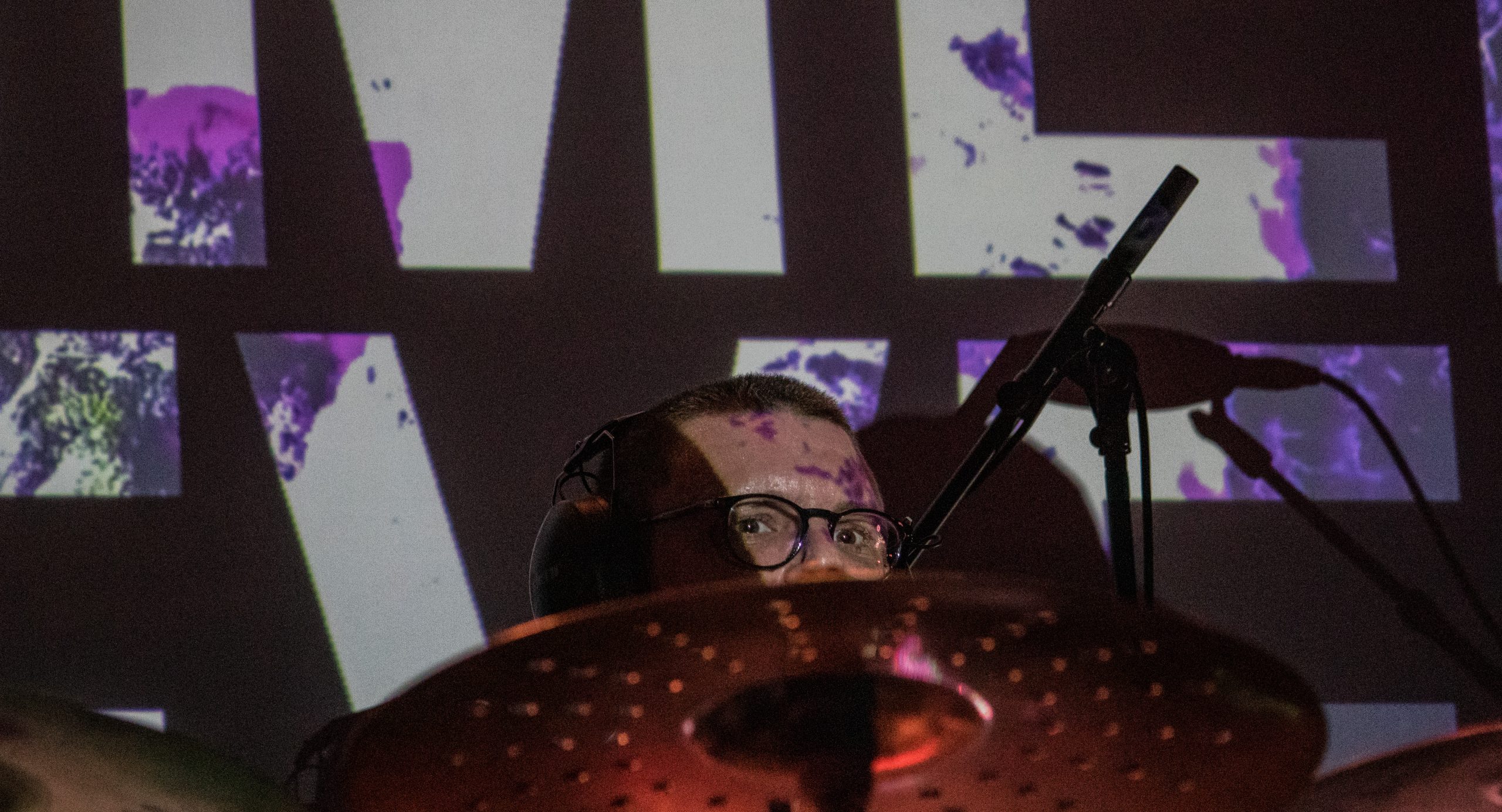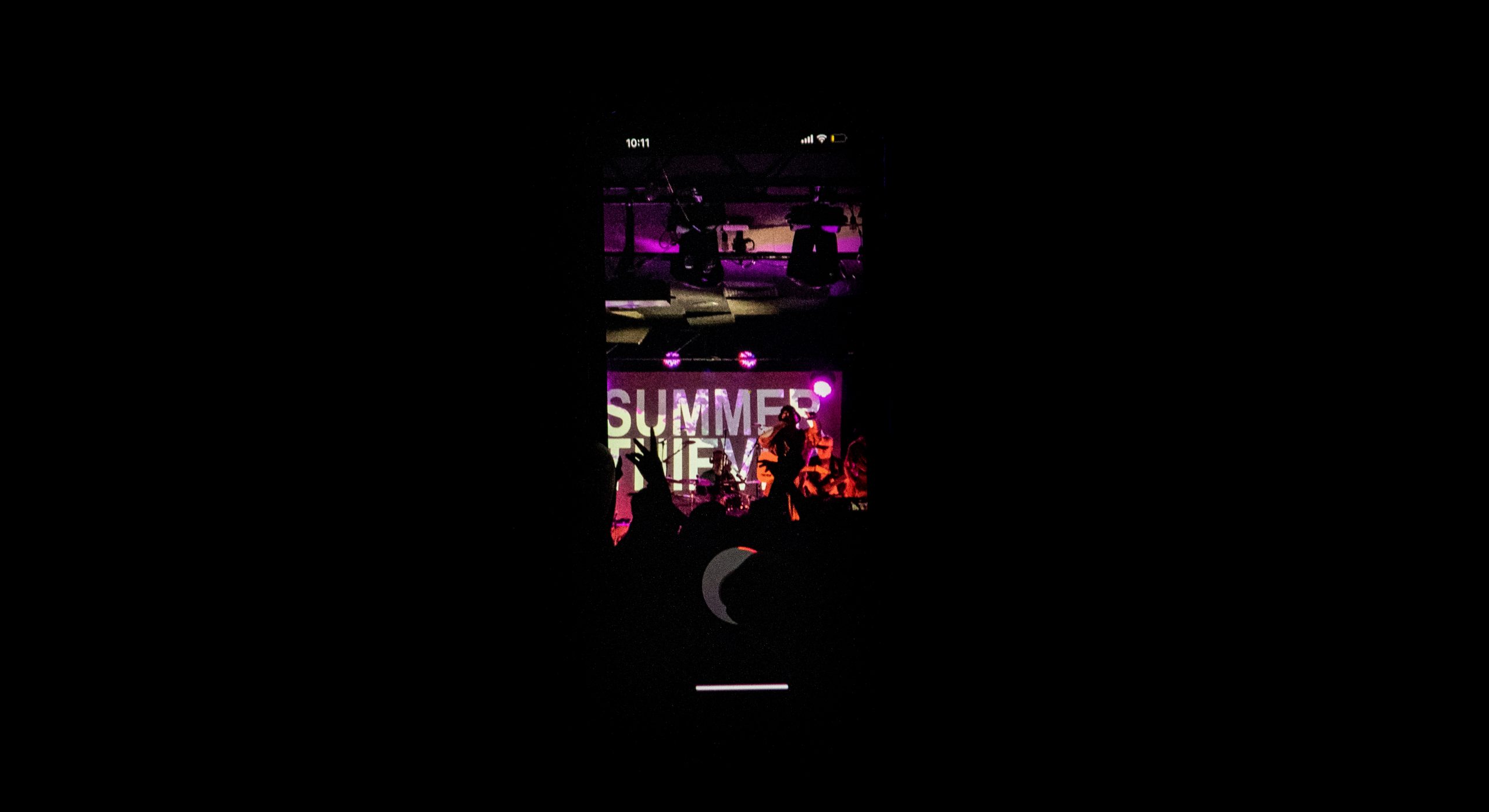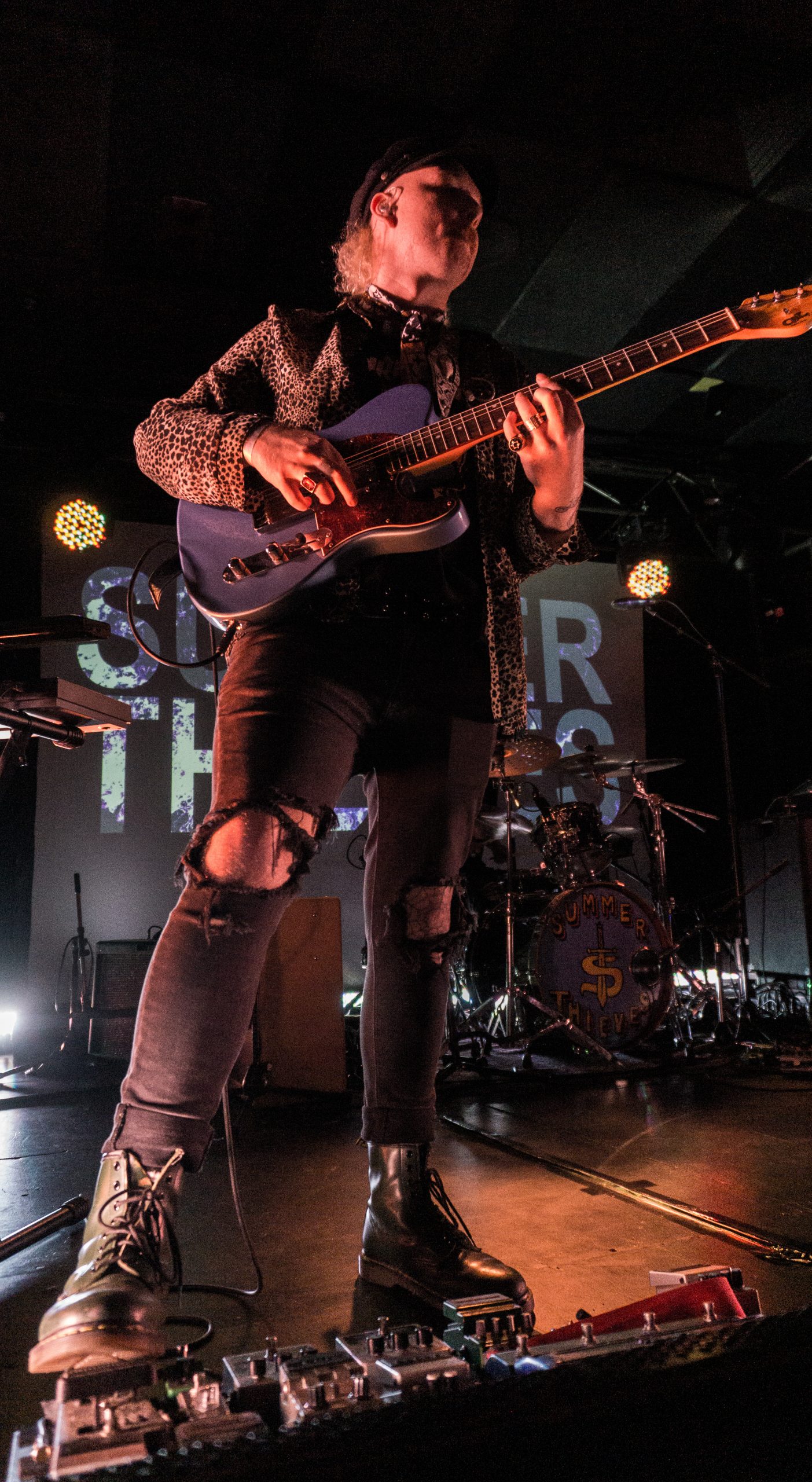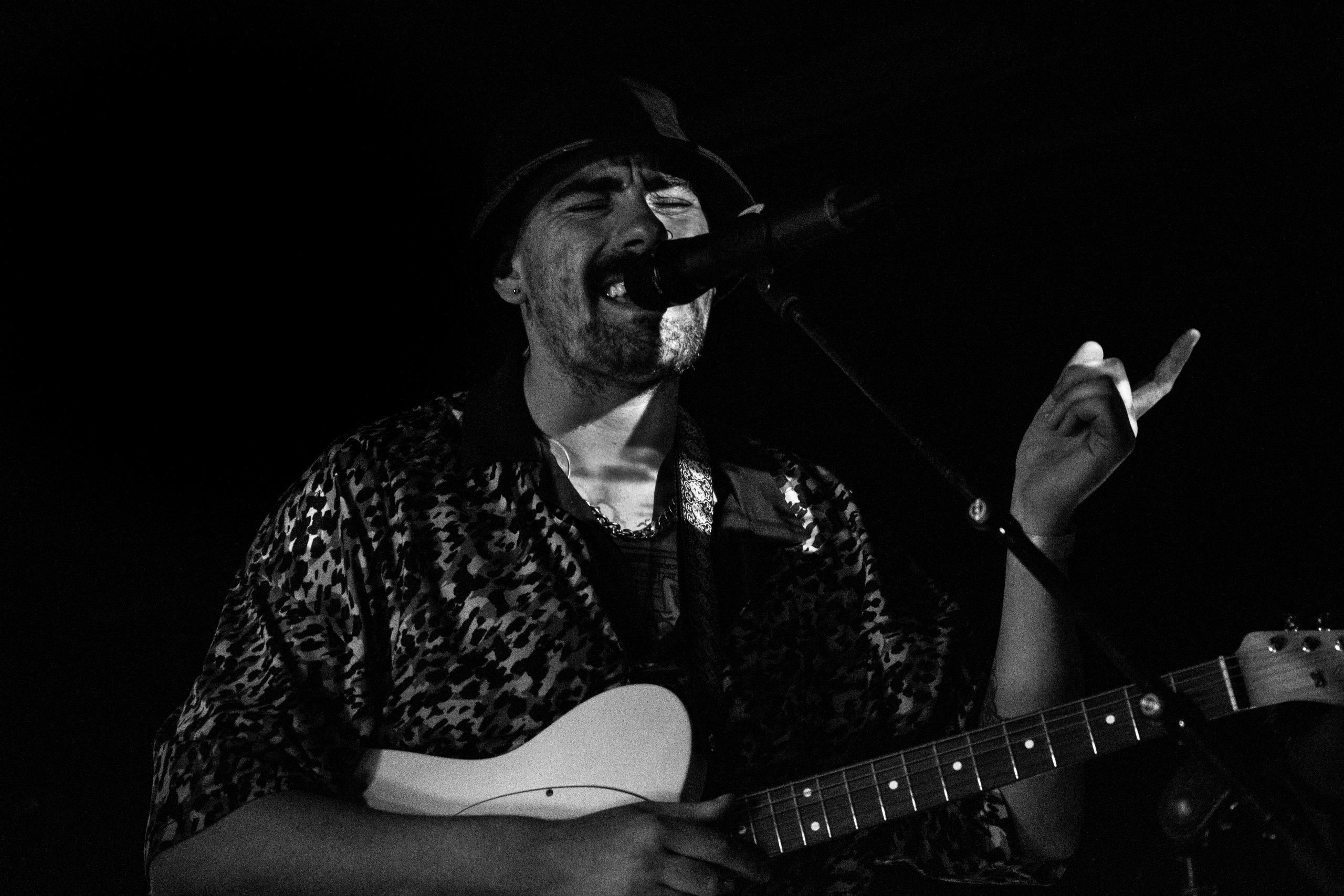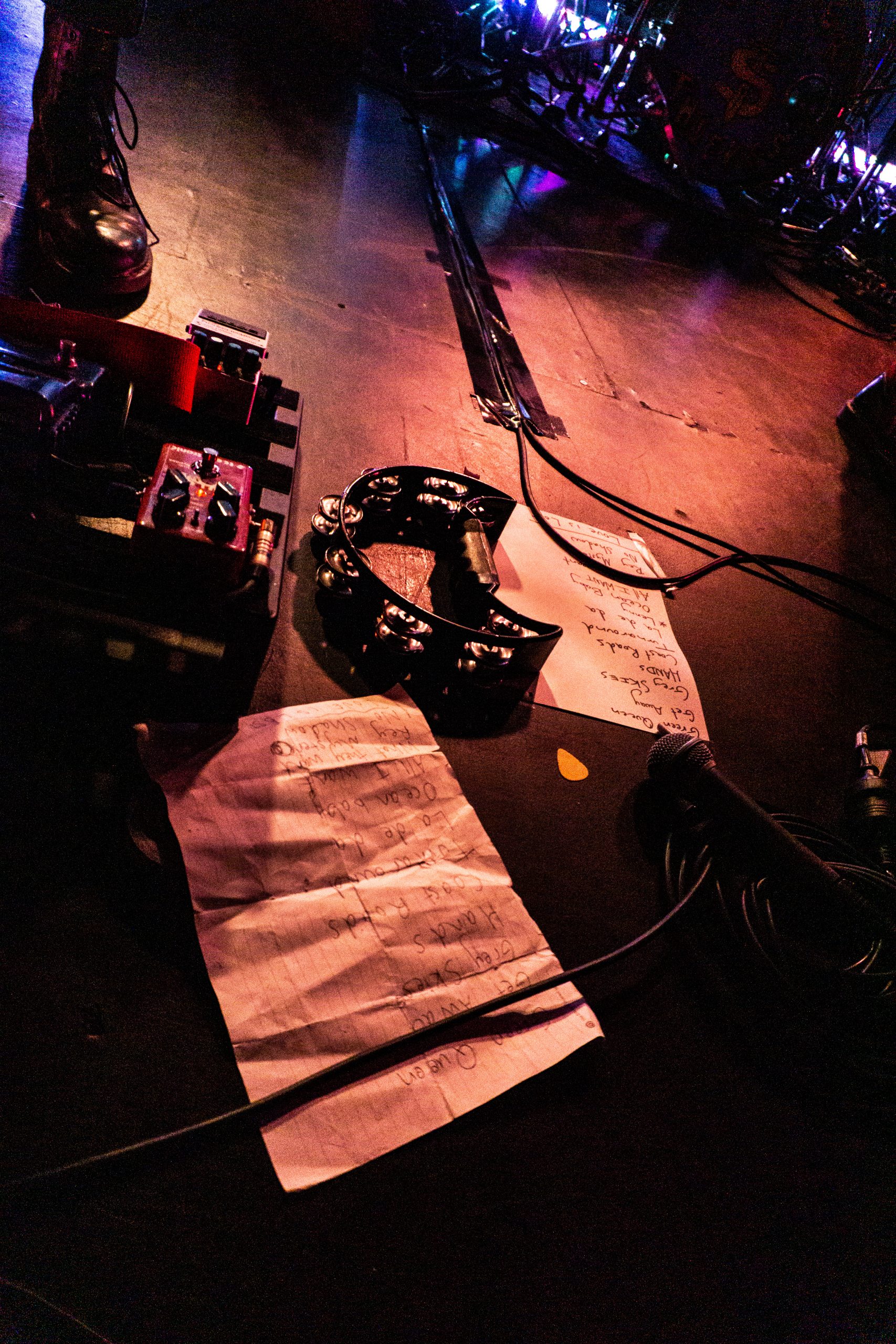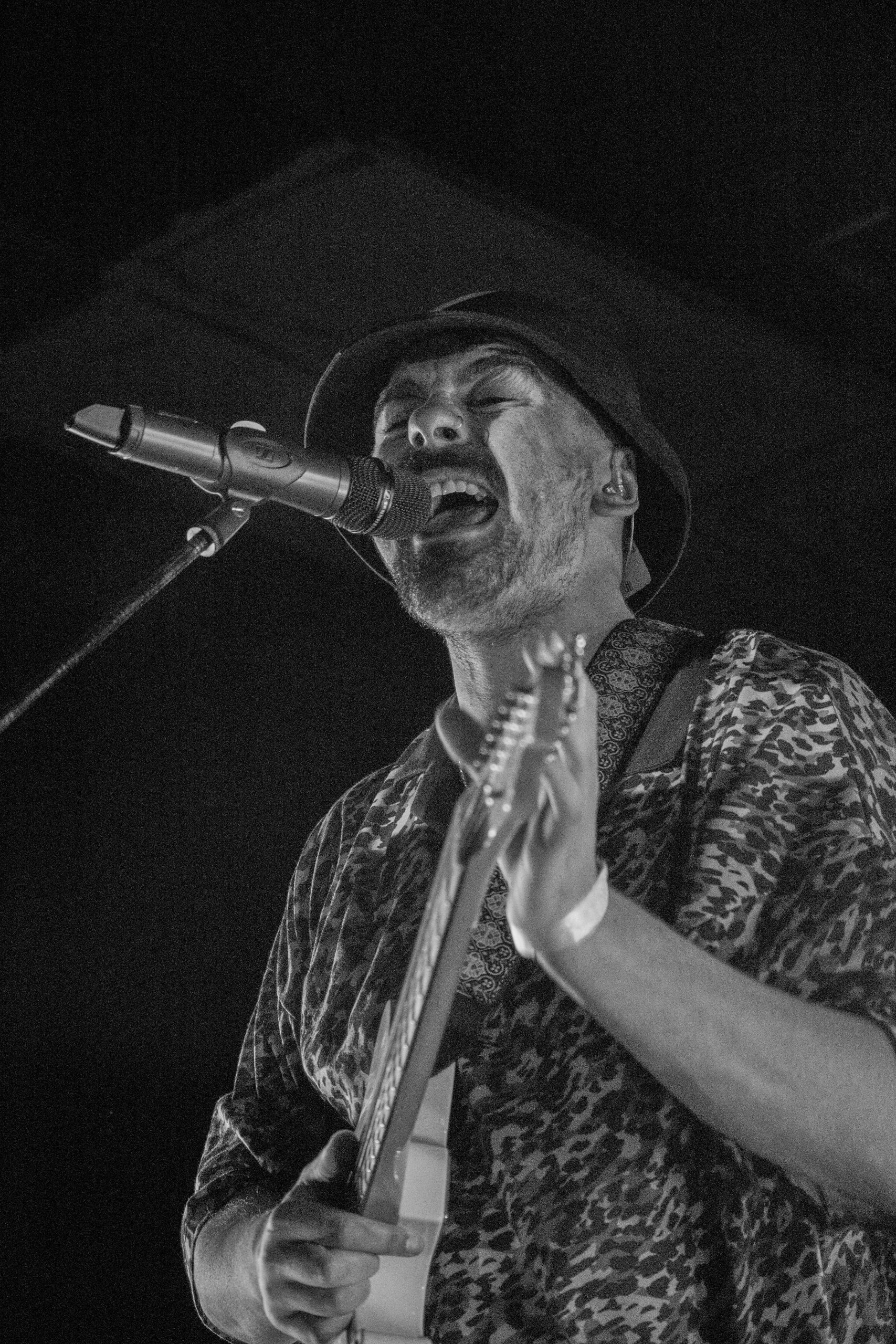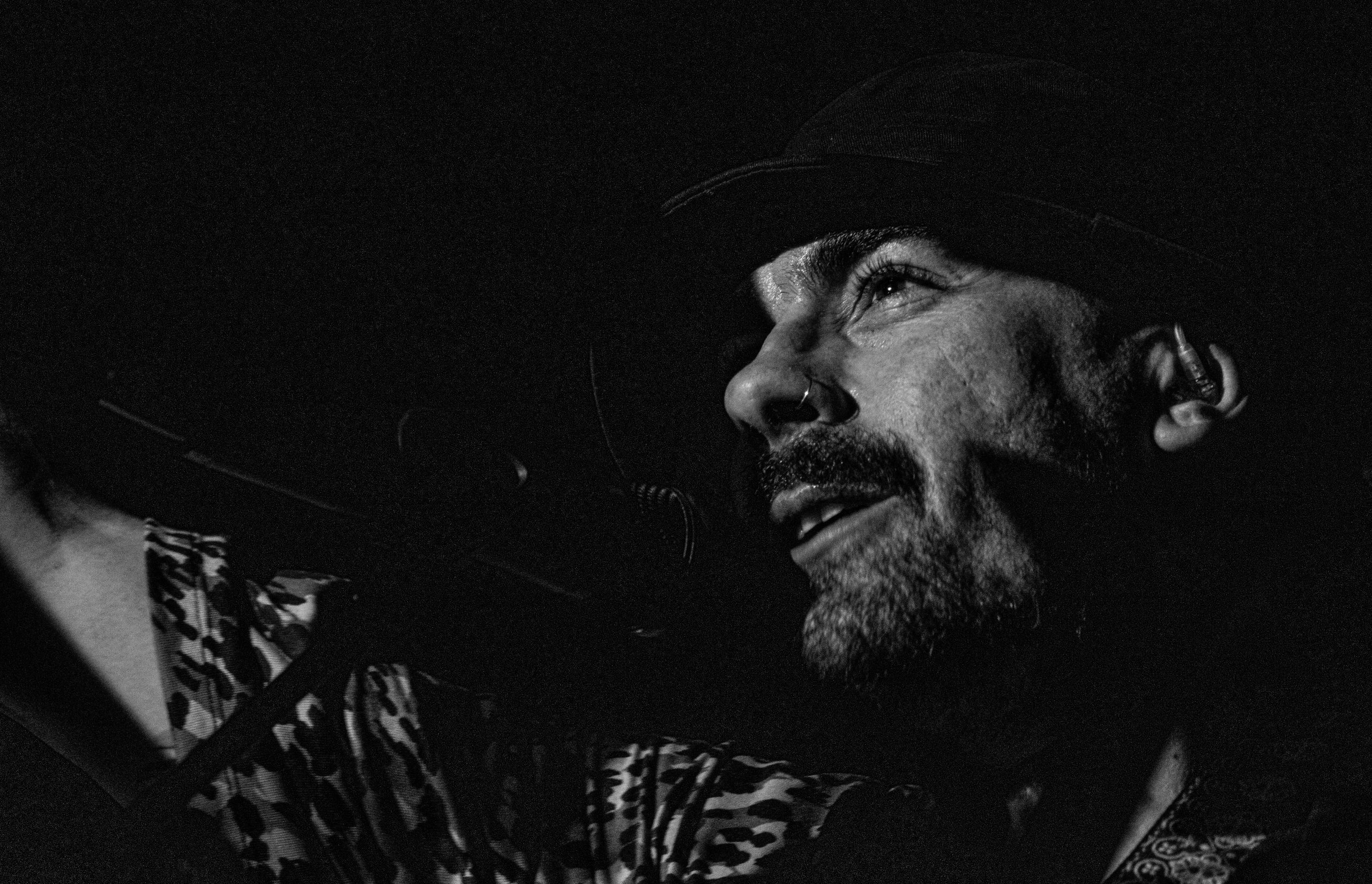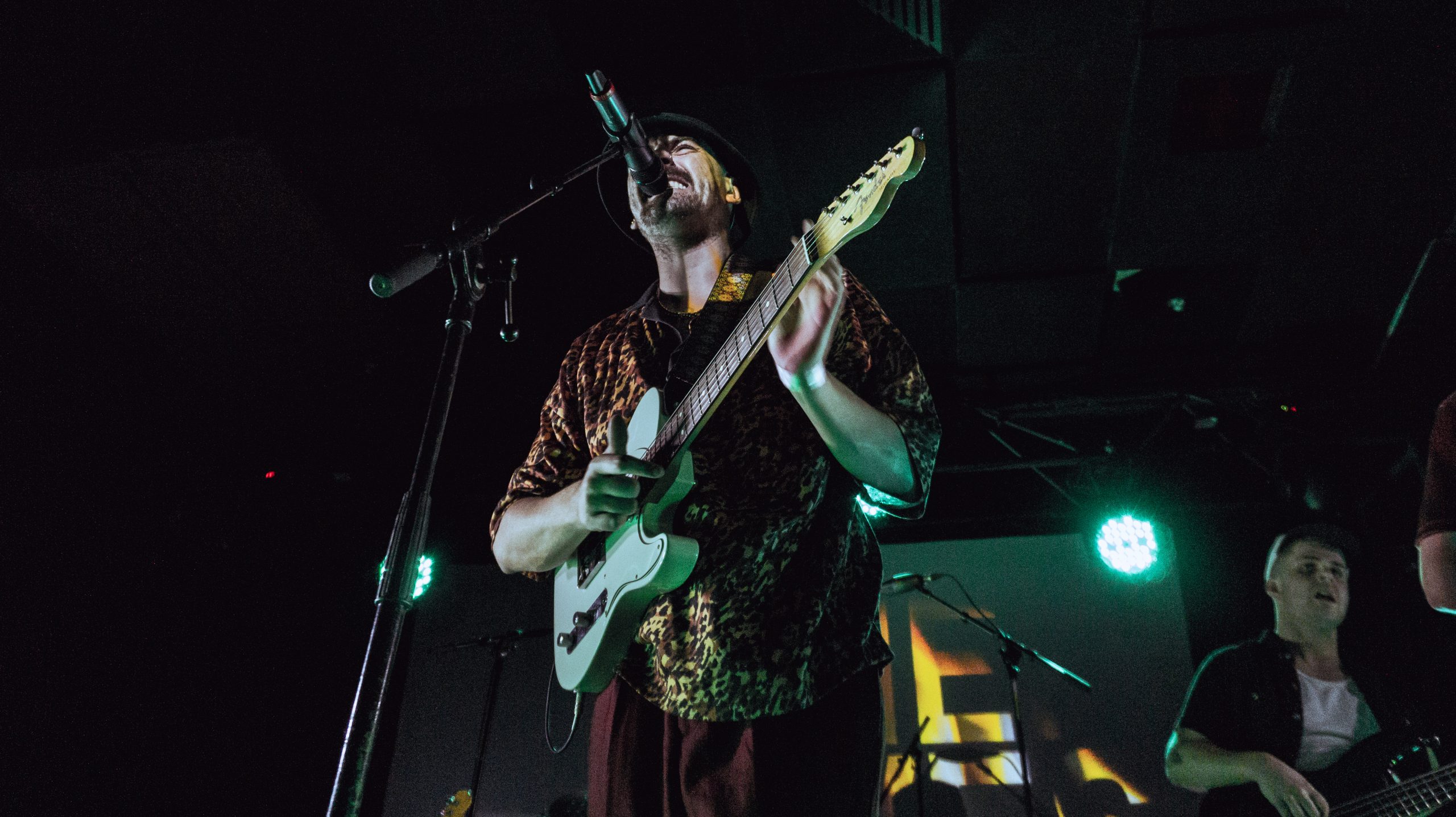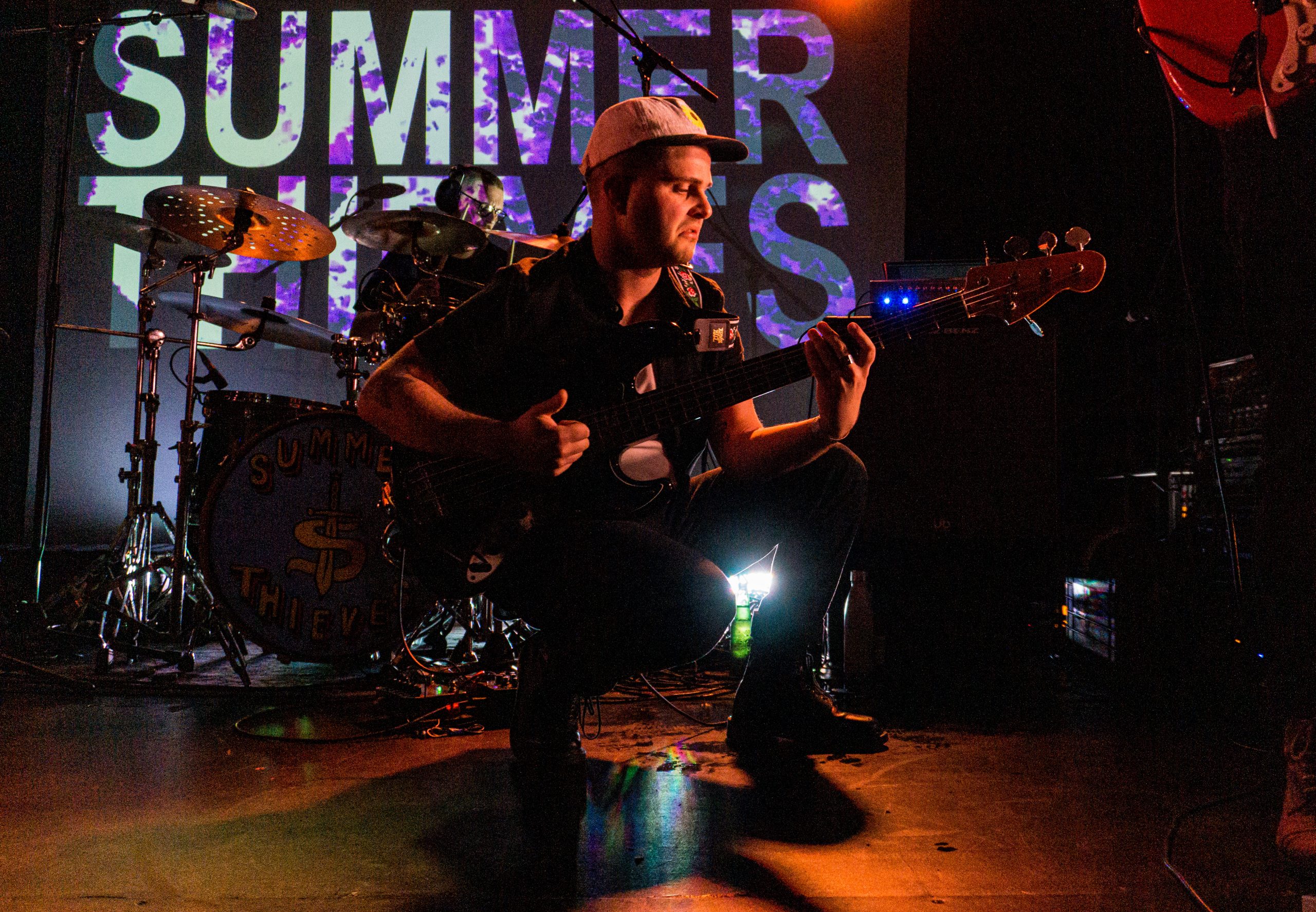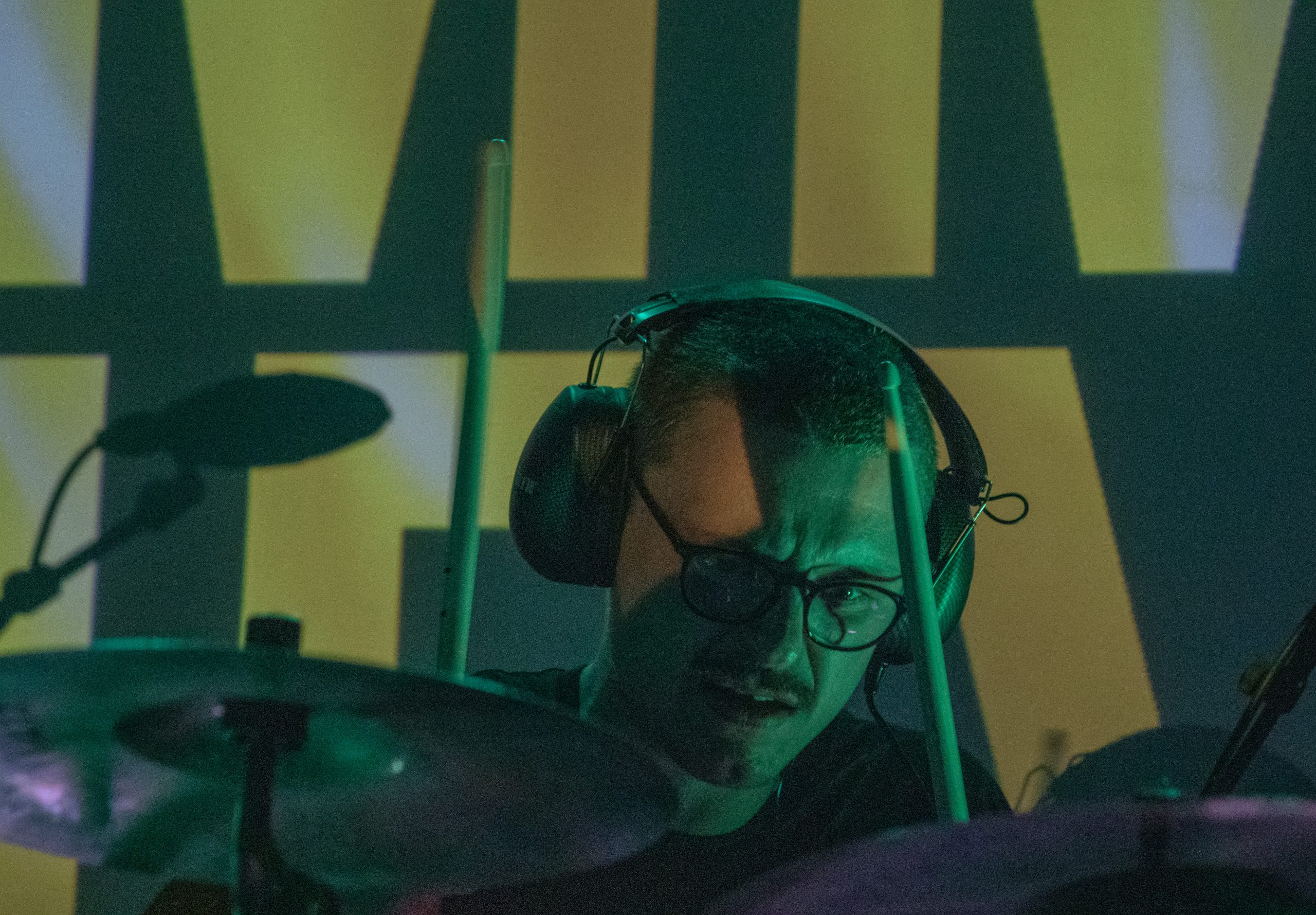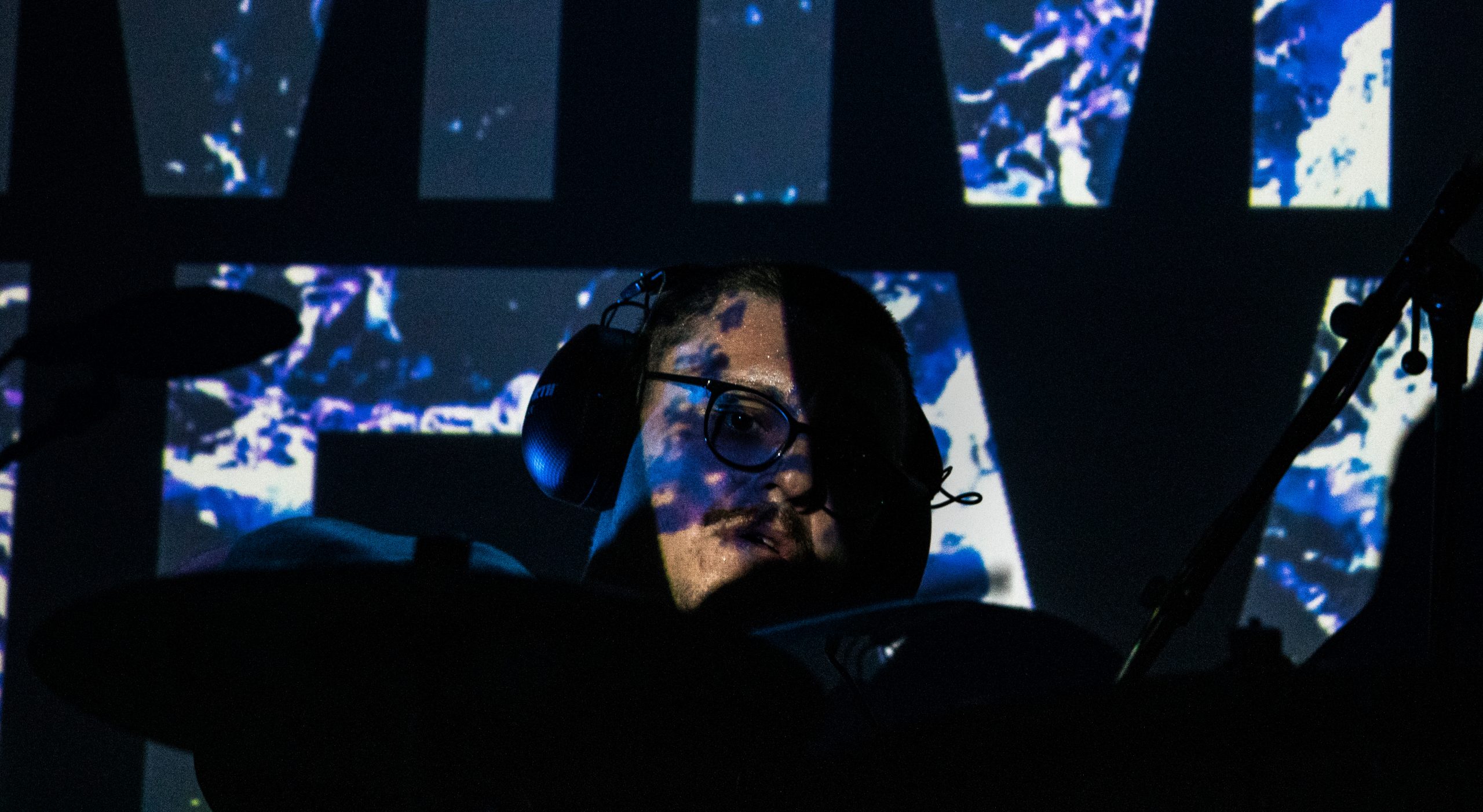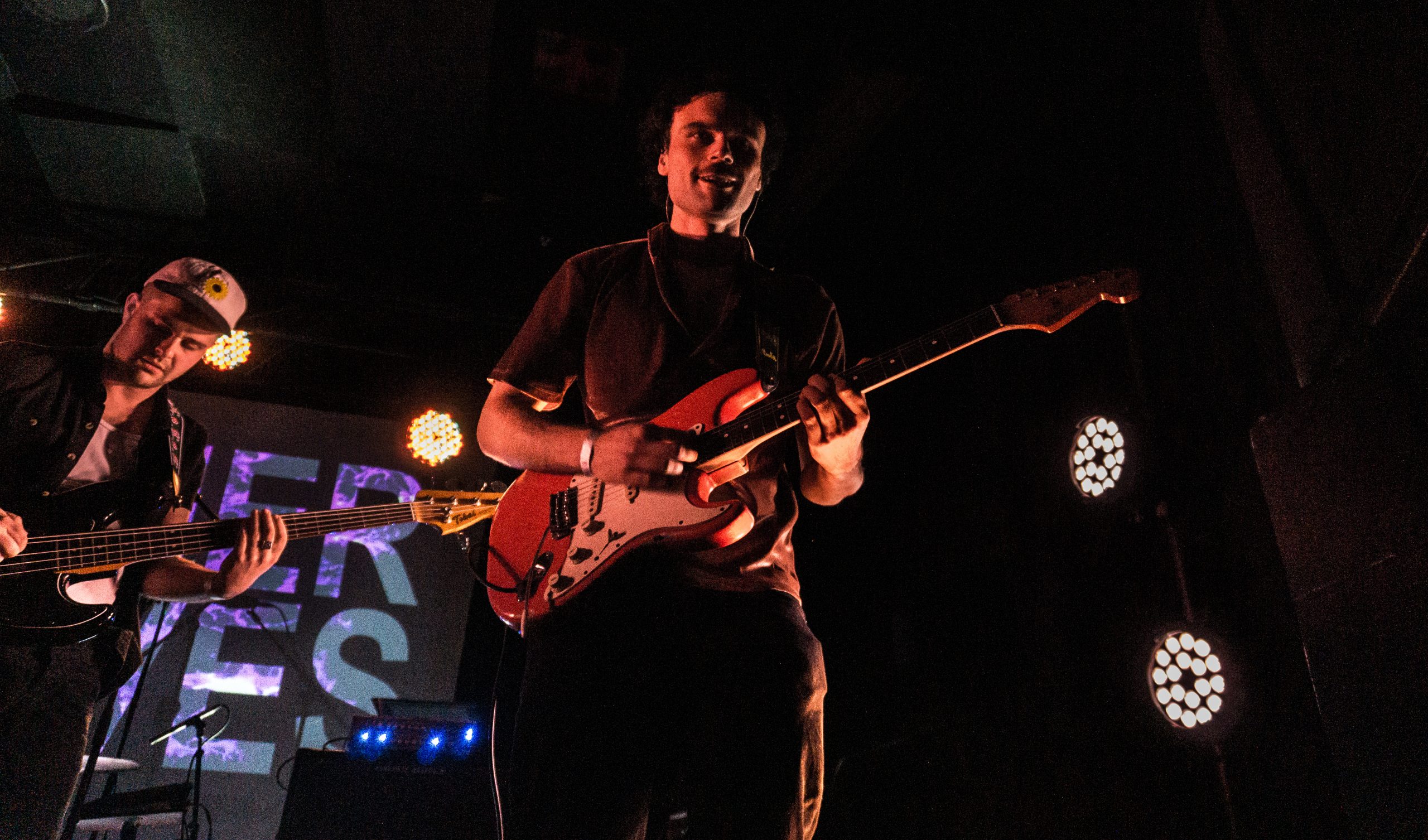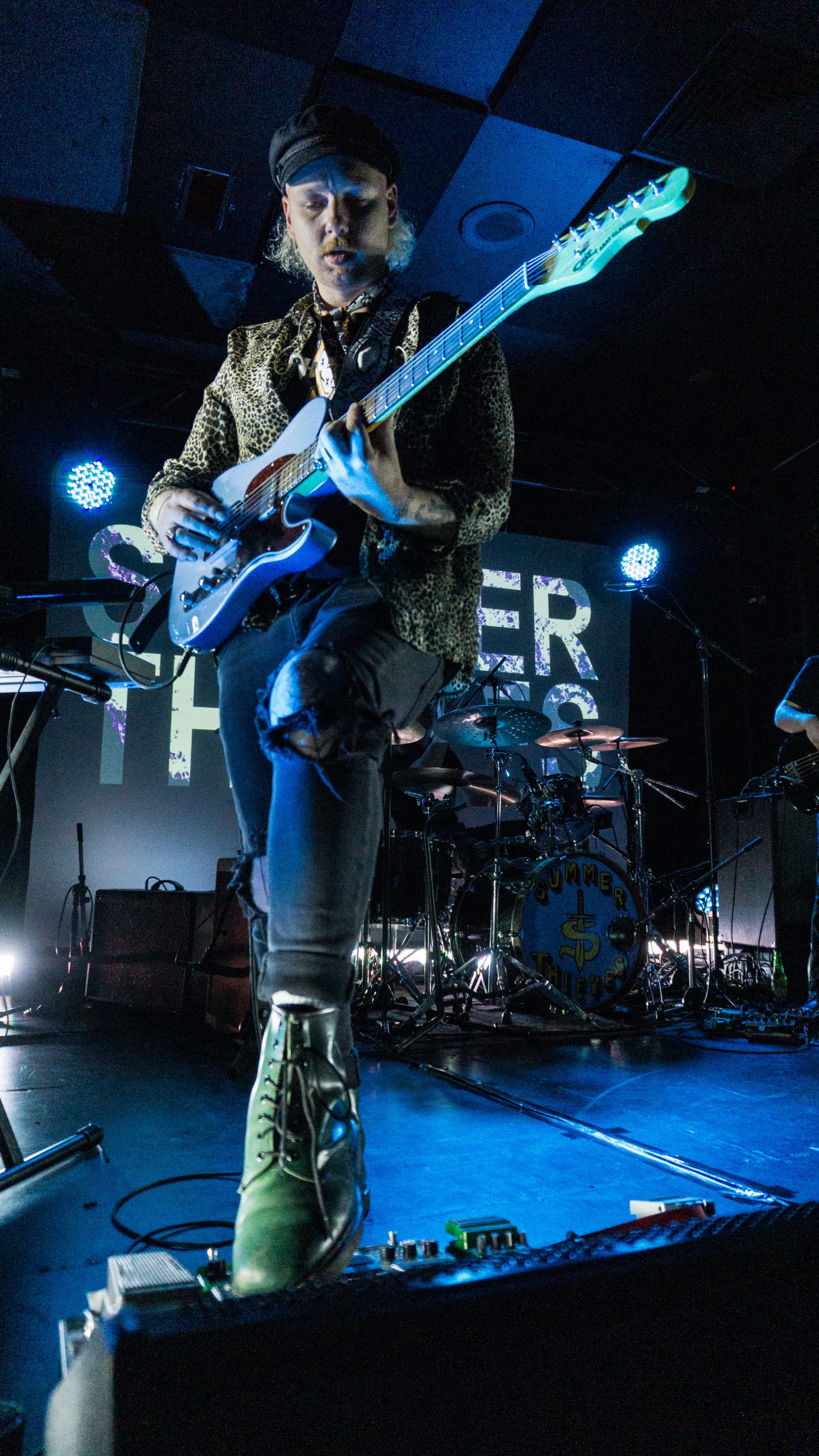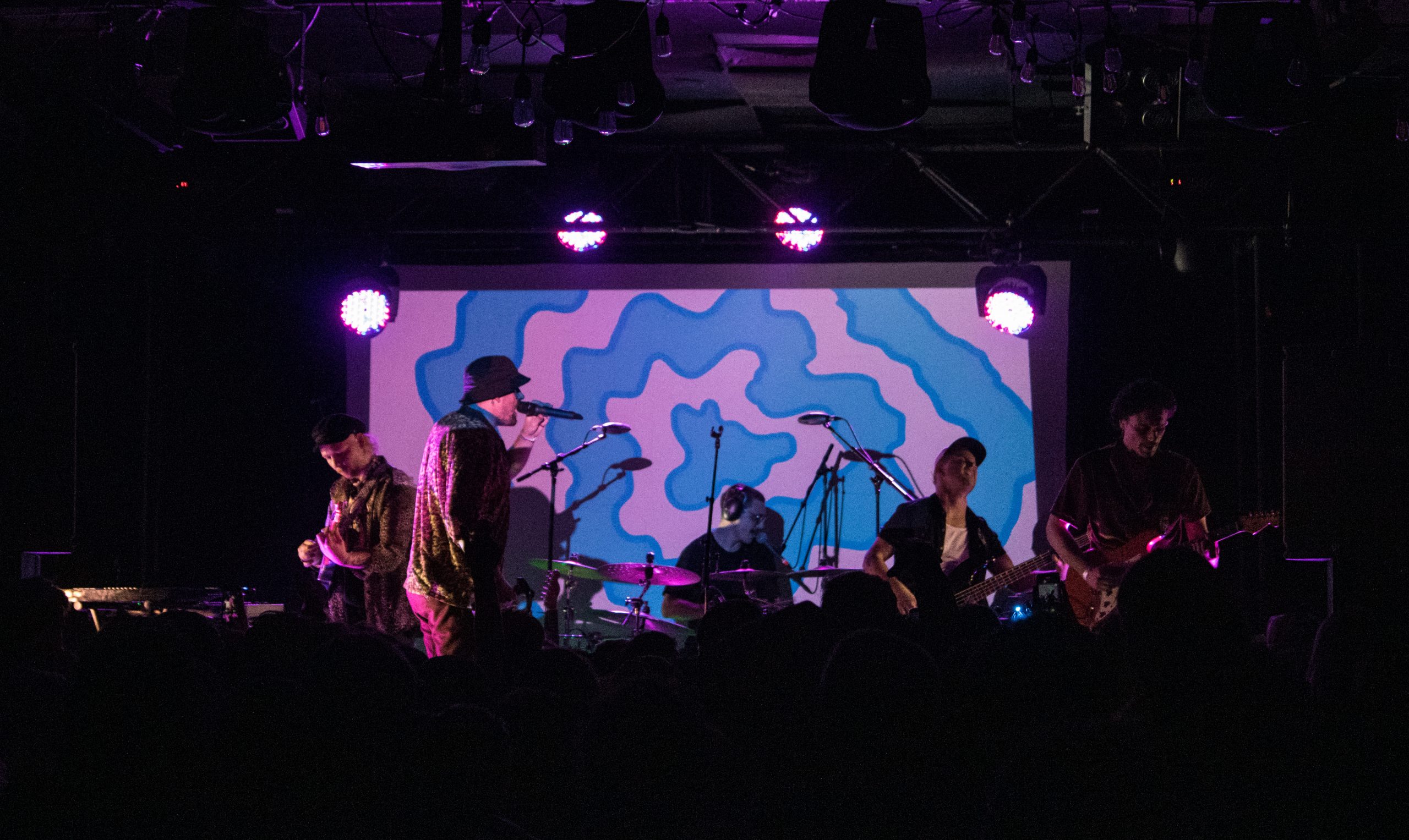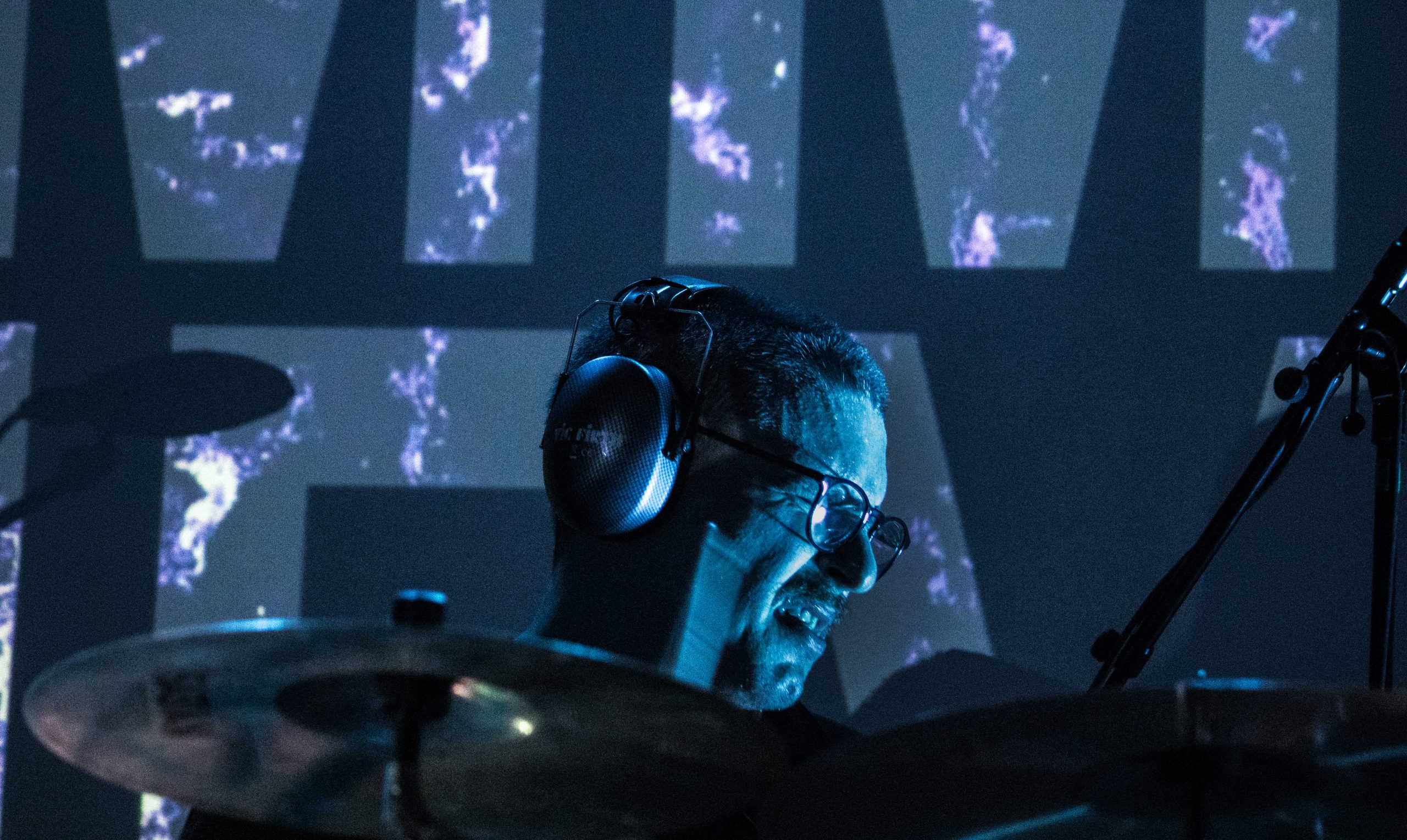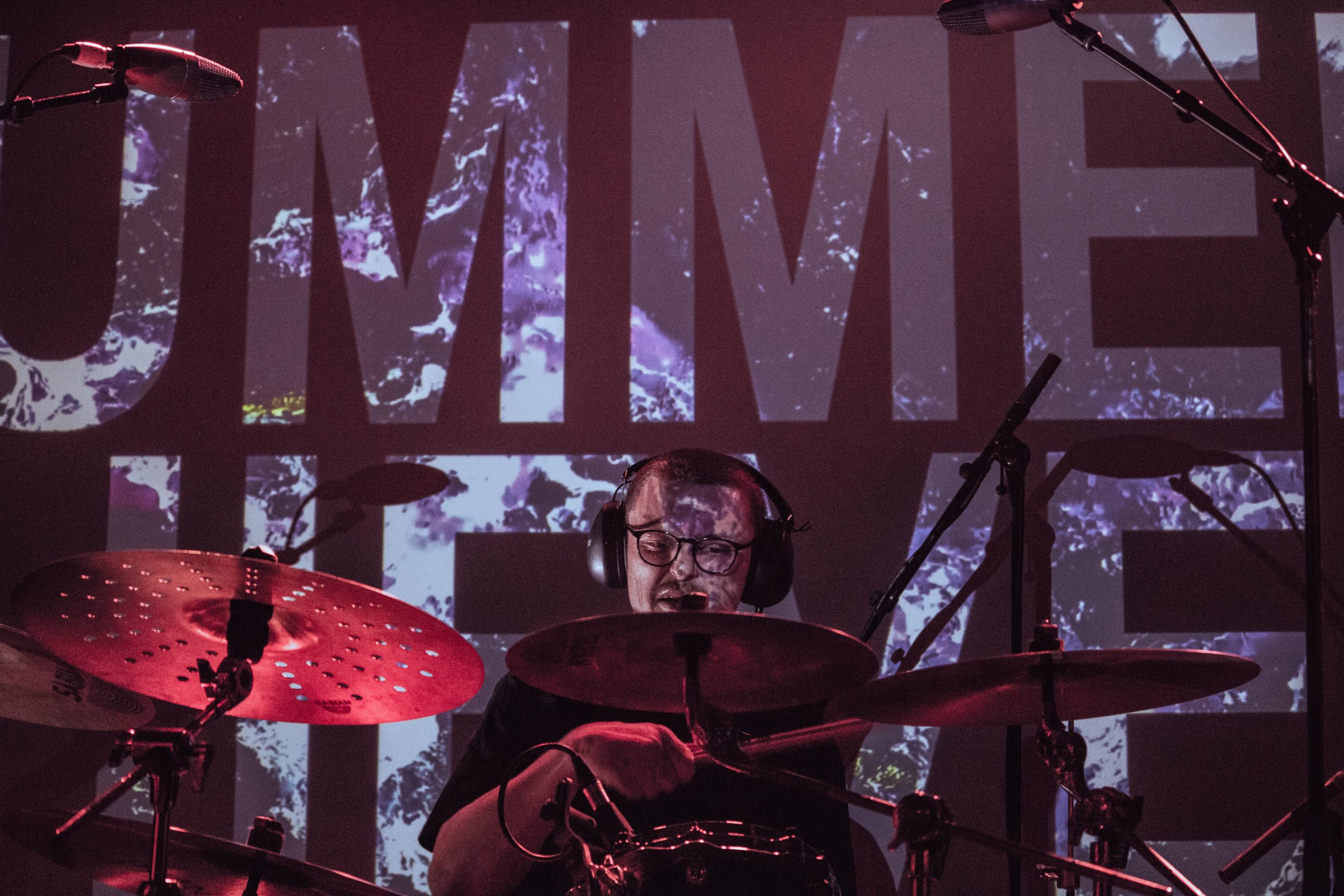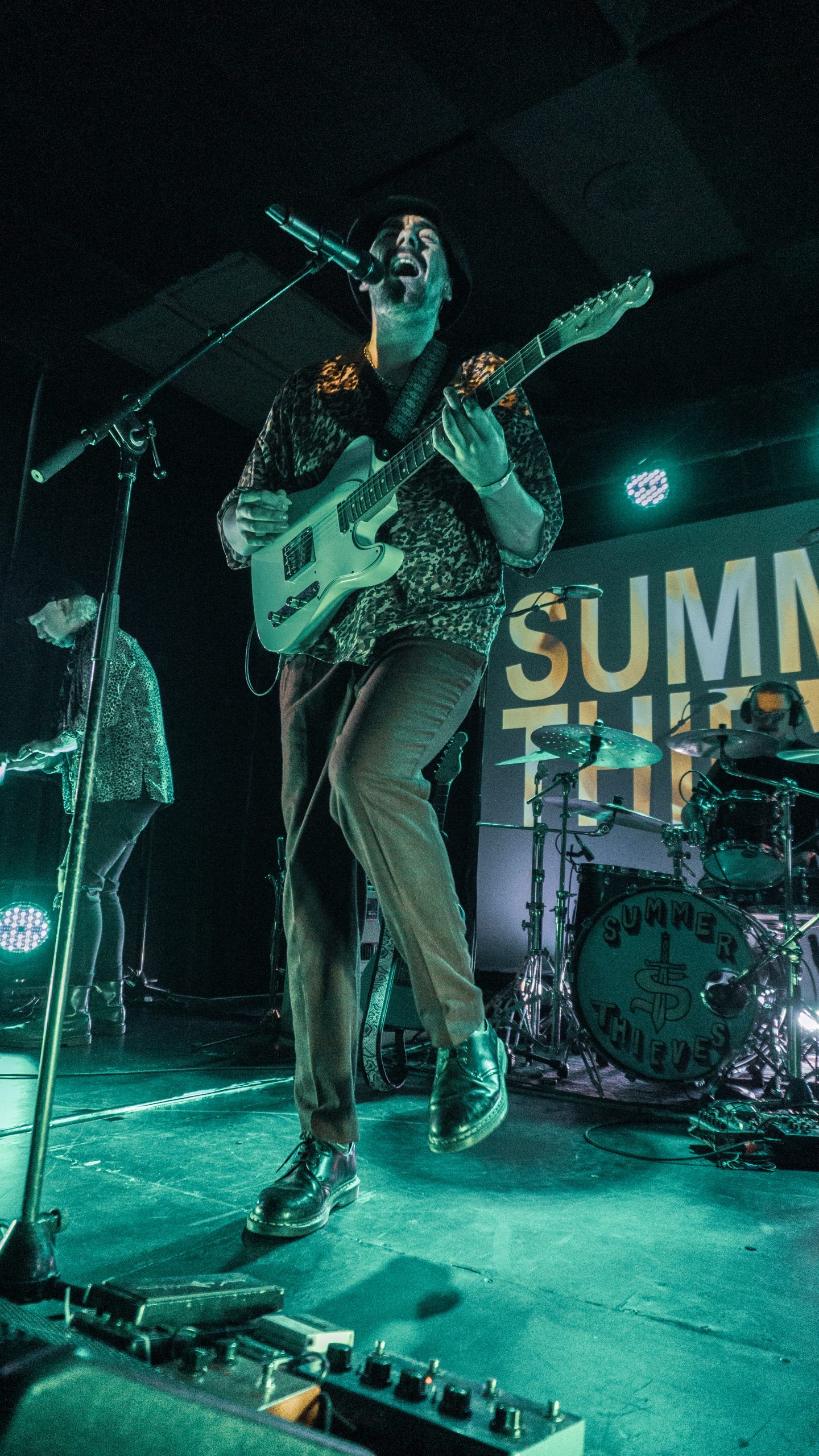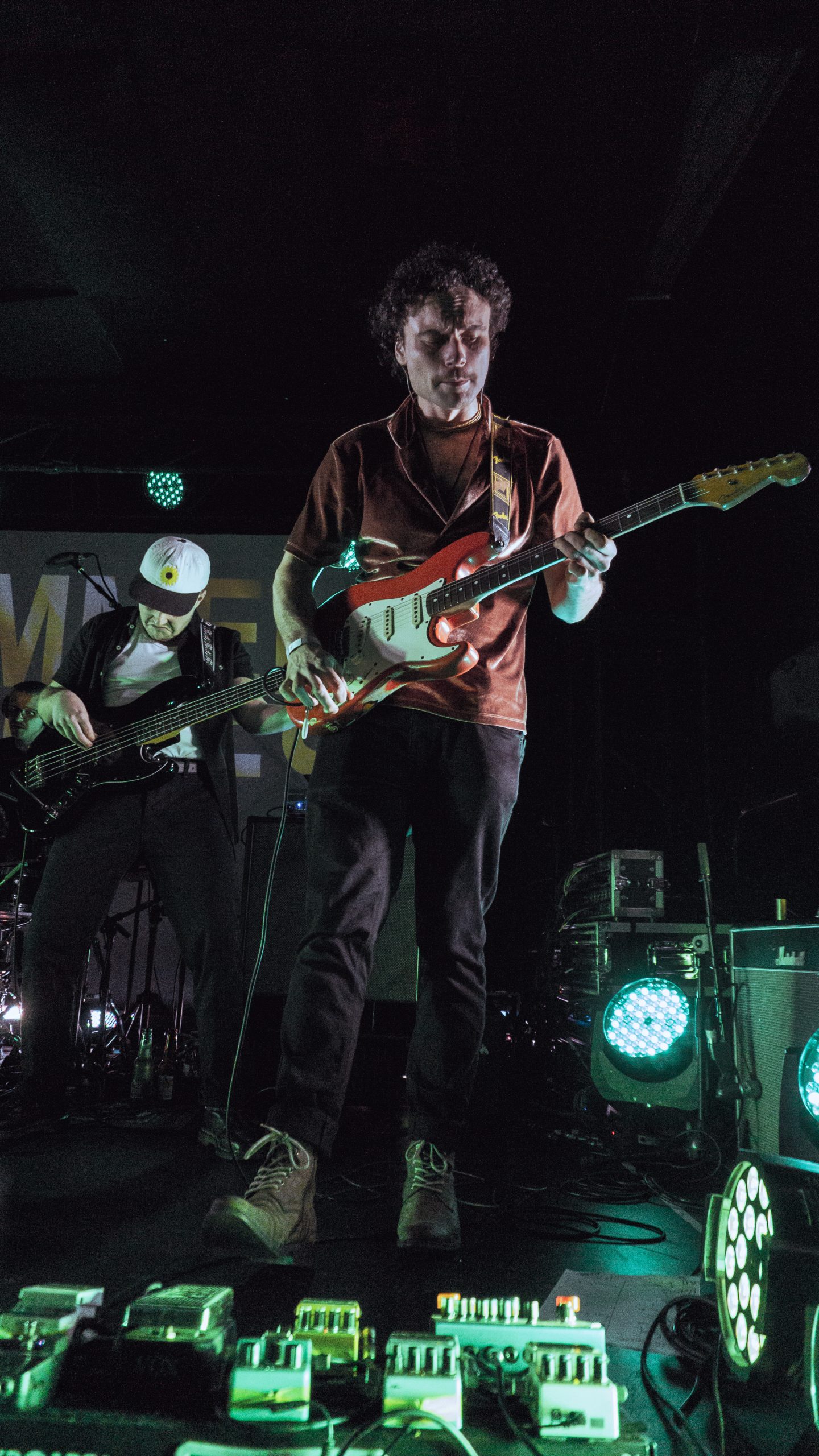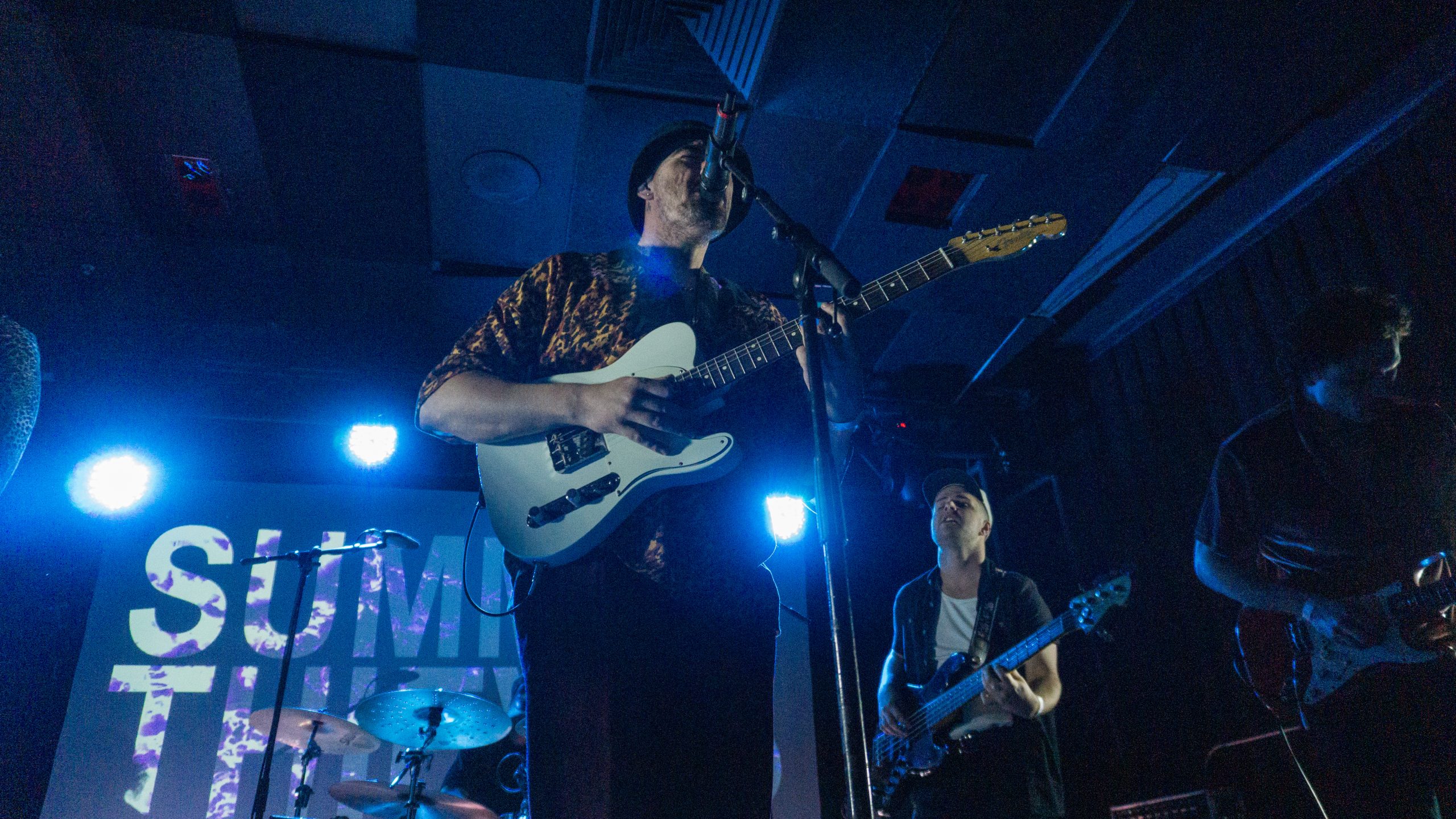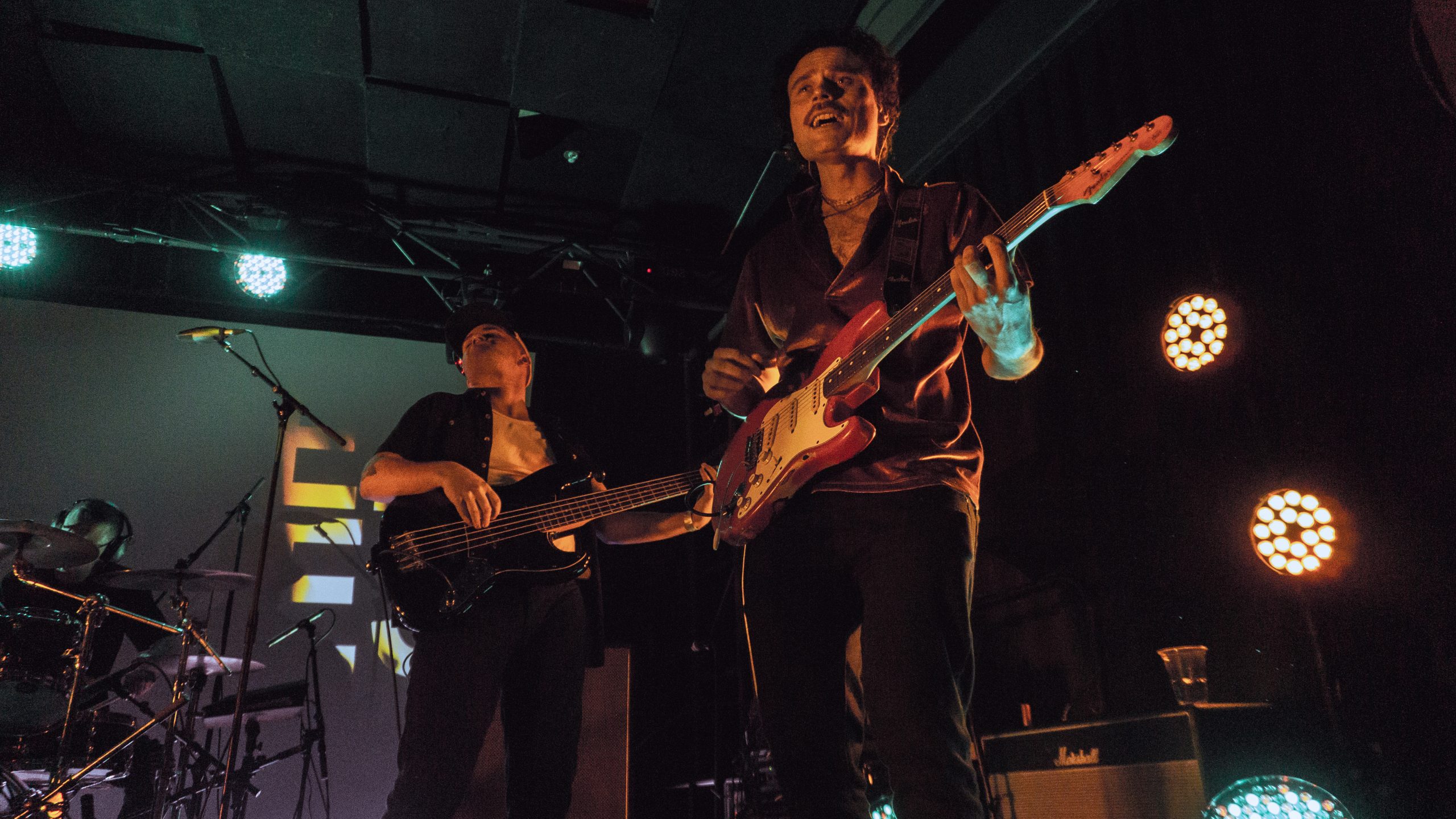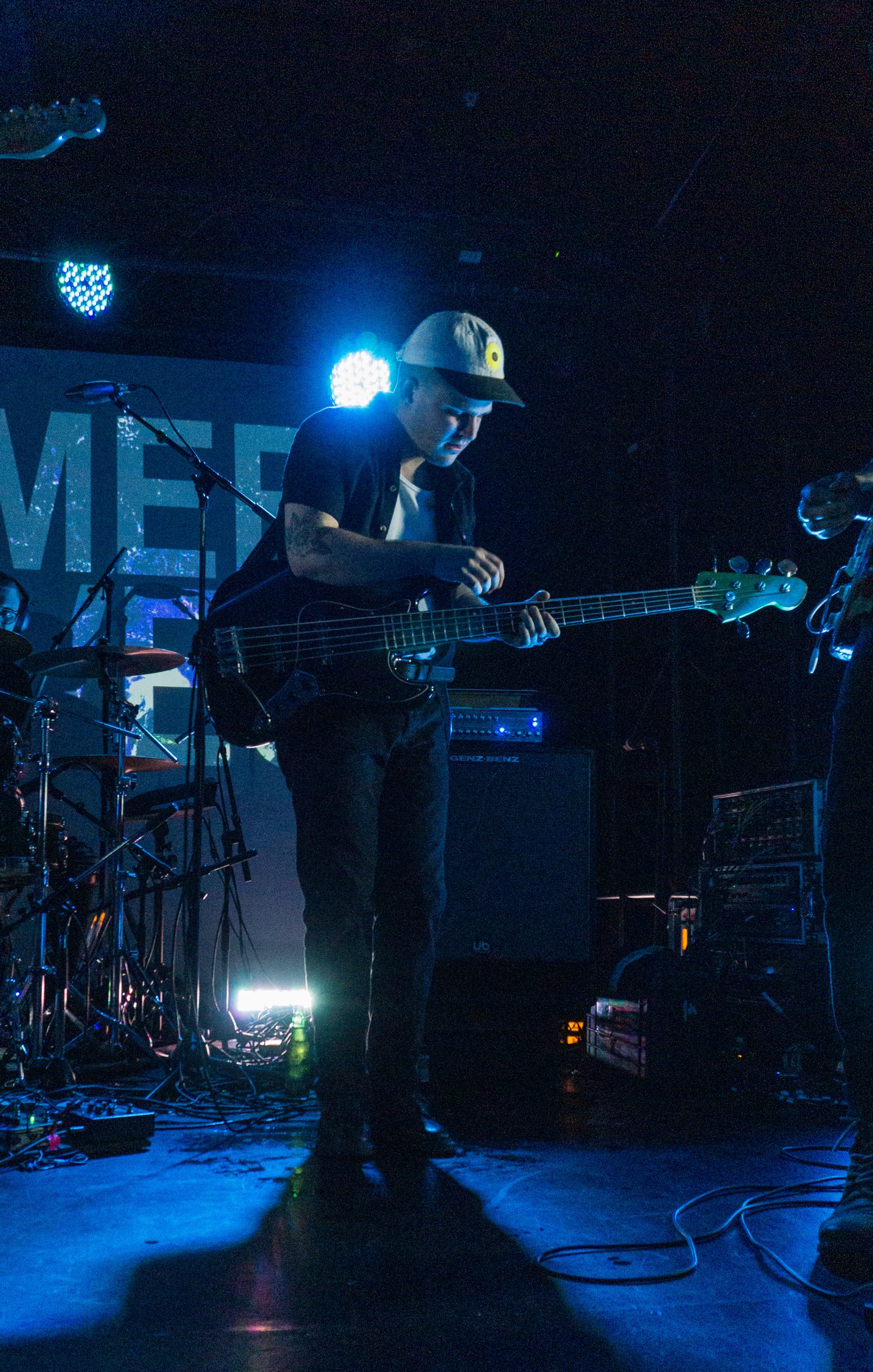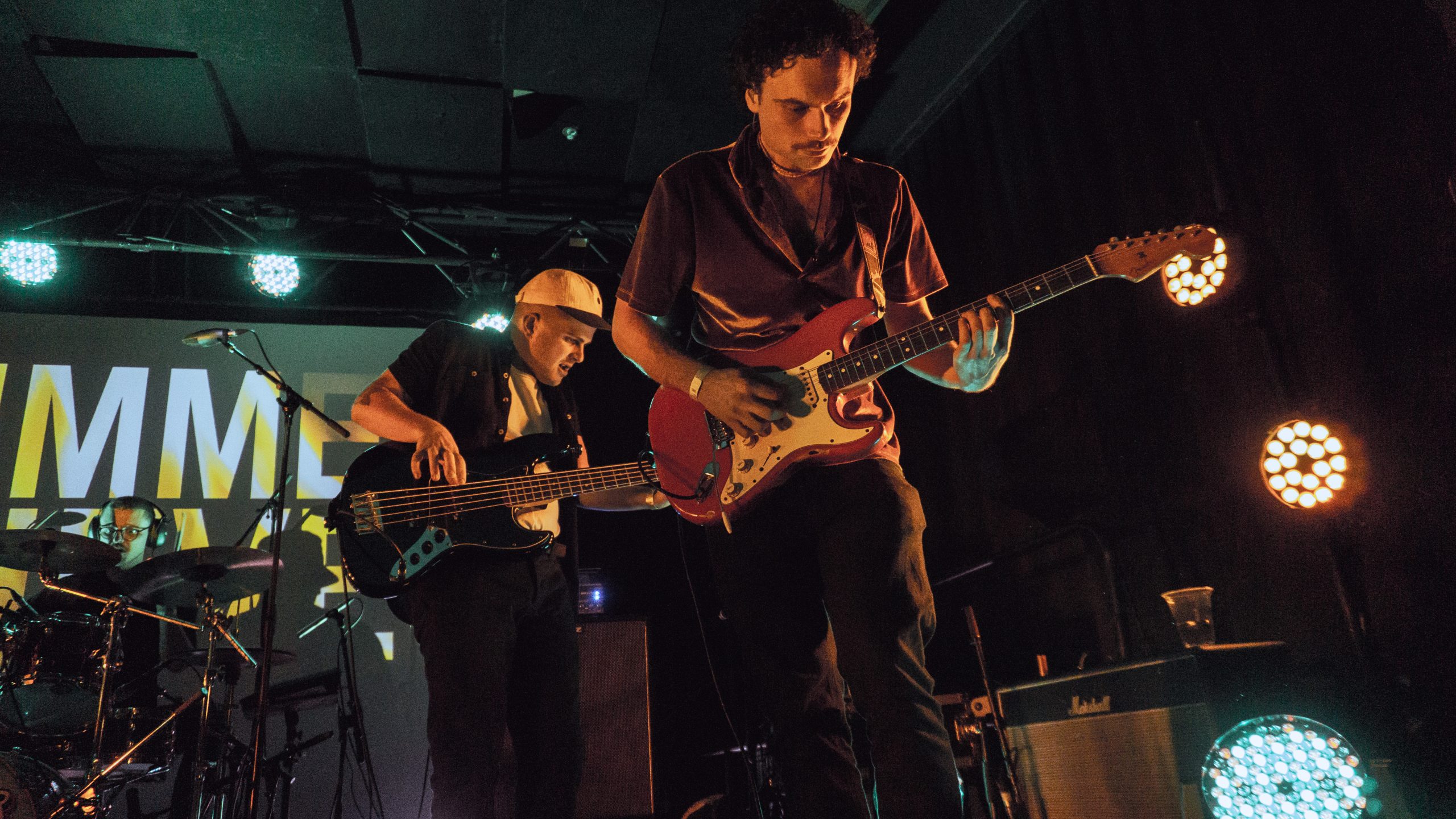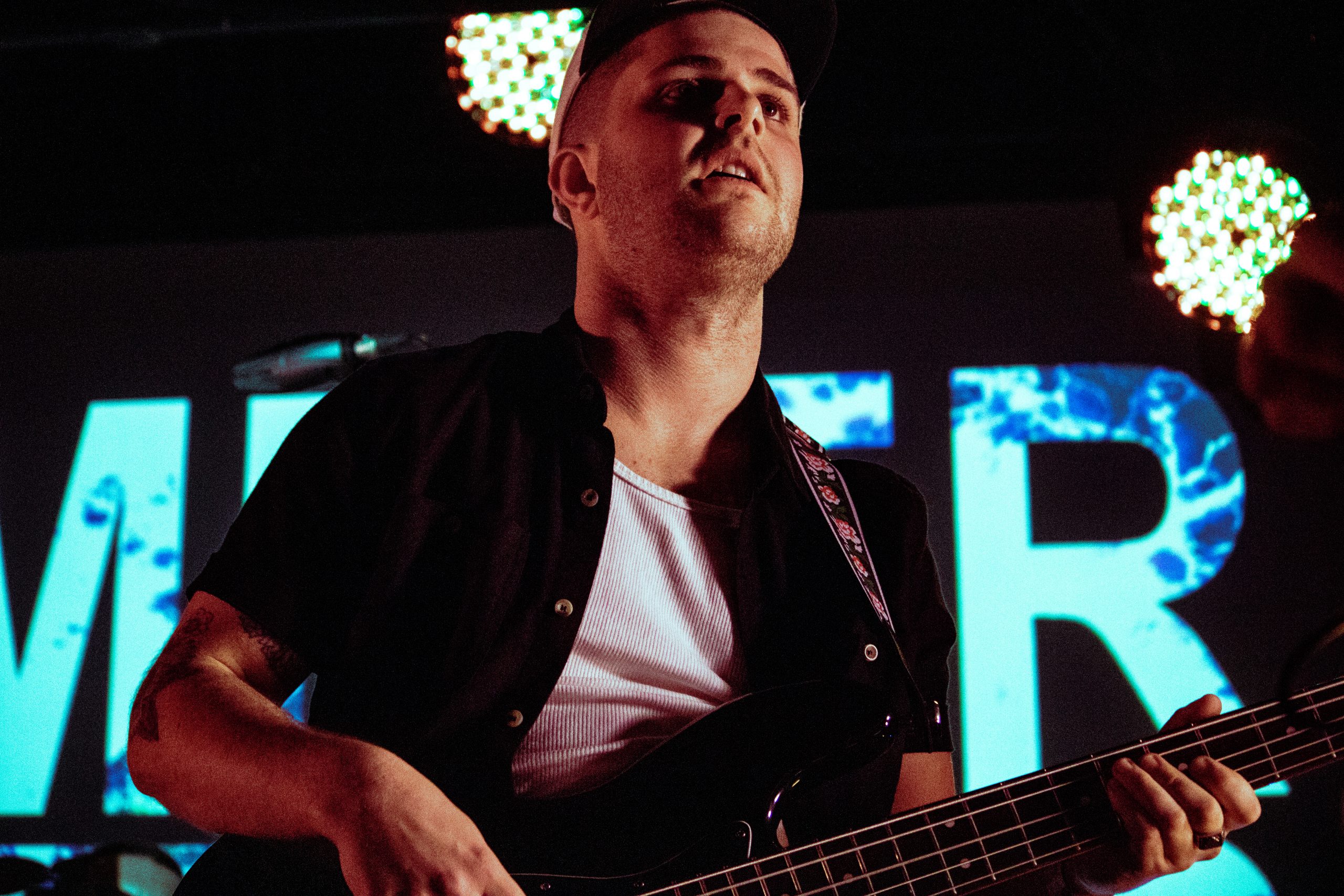 But Summer Thieves just kept the party going! They did a Russ cover and even bought LA Women onstage for a jam as well. Though the crowd may have been questionable, there is no mistaking that Summer Thieves put on a good show and are definitely worth seeing. Be sure to catch them on one up the other stops on this run or keep an eye out for more shows because I am sure that with this new album there will definitely be more!
.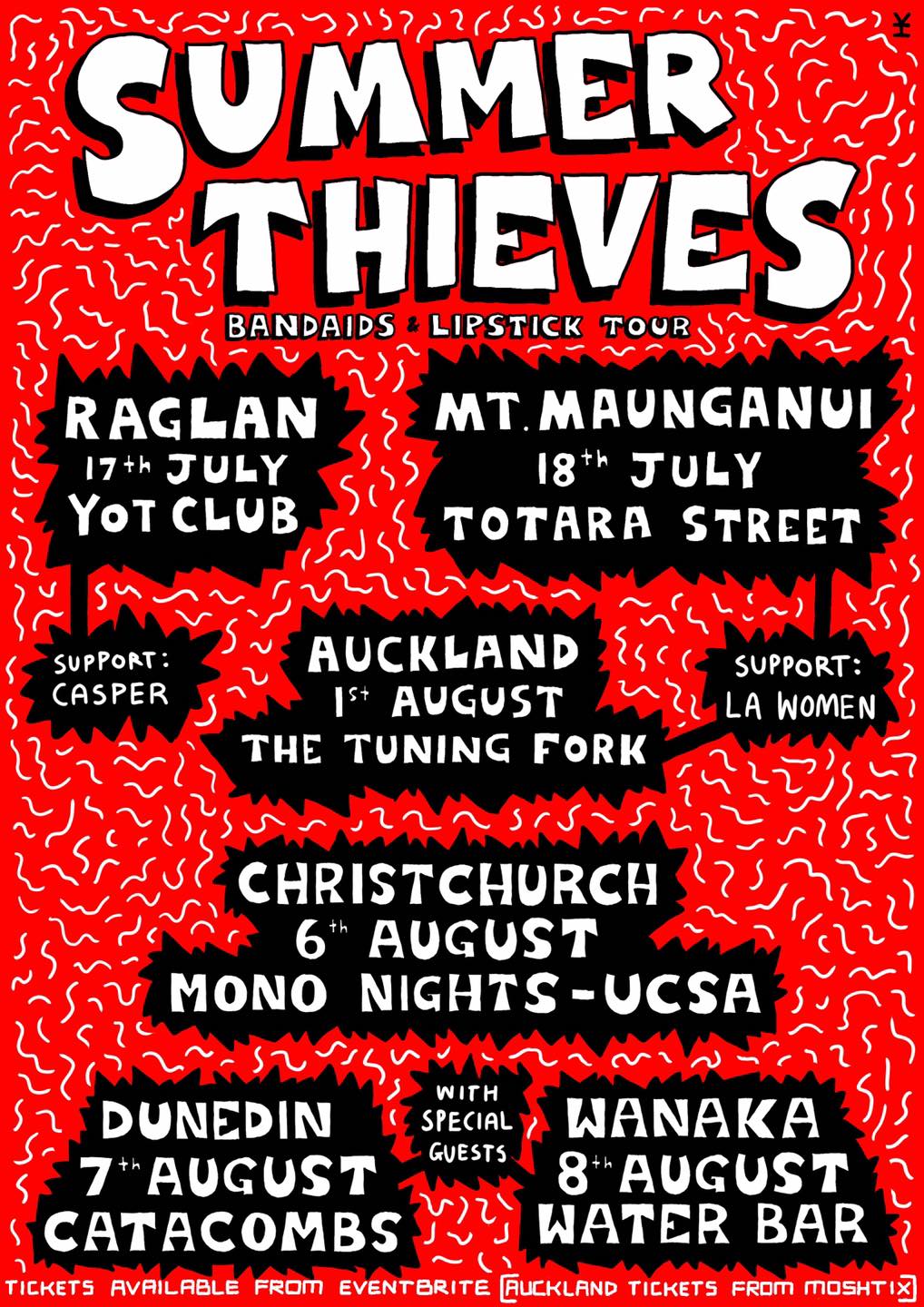 .
SETLIST:

Green Queen

Grey Skies

Hands

Coast Roads

Turnaround

La de da

Ocean Baby

All I Want

What They Want (Russ Cover)

Rey Mysterio


No Shadow
——————————-

Love is Lost
.