The Word Alive — Telle Smith (vocals), Tony Pizzuti (guitar, vocals) Zack Hansen (guitar, vocals), and Matt Horn (drums) — have today released their fifth full-length album, MONOMANIA.
MONOMANIA was produced by Erik Ron (Godsmack, I Prevail, Issues) and is available now through Fearless Records/Caroline Australia.
Here's the verdict so far:
"MONOMANIA is a front running contender for Album Of The Year for me. Telle has really dug deep lyrically and bared his soul and there's just something about him showing that vulnerability that's easily relatable." – Wall Of Sound
"So coherent and concise in its delivery, production, and arrangement, you'll find yourself worrying less about how to pigeonhole this release and more about if you've missed any of the clever elements deeply embedded in each song. "- TheMusic

"While the combo of electronics and post-hardcore moments may, on paper, seem alienating for the casual or hardcore heavy fan, it's in the balance of dense arrangements and blasting emotion on MONOMANIA that The Word Alive truly thrive." – The Soundcheck
"MONOMANIA is immediately likeable and I can see it becoming a bit of an ear worm. In fact, after I listened to this album through for the first time I was singing it for the rest of the afternoon." – Good Call Live
The Word Alive's first decade was comprised of five full-length records and a debut EP that pushed their discography to 250,000+ sales worldwide and over 100 million streams, highlighted by tracks "Why Am I Like This?" [11.5 million Spotify streams], "Trapped" [14 million Spotify streams], and "Misery" [14.5 million Spotify streams]. With a new decade under way, thousands of shows played around the world, and their sights set on a future cast in fire thanks to the new, Erik Ron-produced singles "BURNING YOUR WORLD DOWN, "MONOMANIA, and "NO WAY OUT," The Word Alive appear ready to face their bright future head on. MONOMANIA is out now and available on all streaming platforms!
.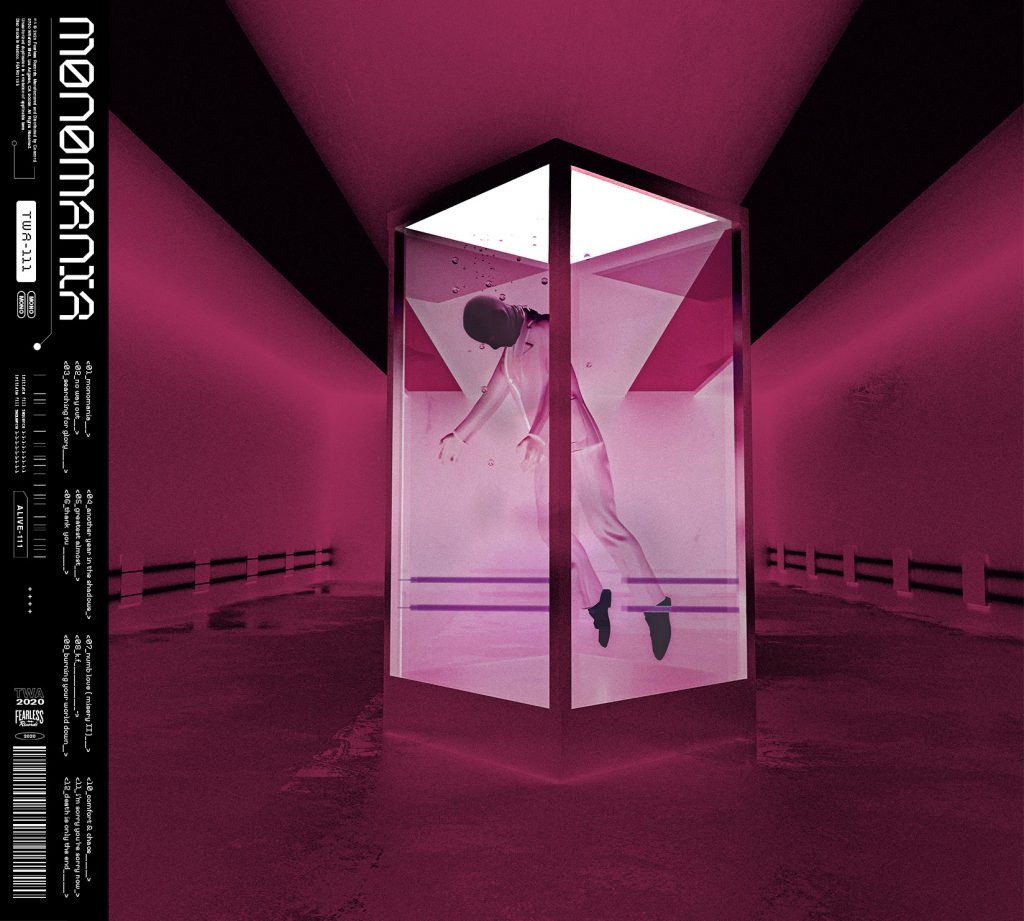 MONOMANIA TRACK LISTING:

1. "MONOMANIA"
2. "NO WAY OUT"
3. "SEARCHING FOR GLORY"
4. "ANOTHER YEAR IN THE SHADOWS"
5. "GREATEST ALMOST"
6. "THANK YOU"
7. "NUMB LOVE (MISERY II)"
8. "K.F."
9. "BURNING YOUR WORLD DOWN"
10. "COMFORT & CHAOS"
11. "I'M SORRY YOU'RE SORRY NOW"
12. "DEATH IS ONLY THE END IF YOU ASSUME THE STORY IS ABOUT YOU"