A show on a Tuesday night sometimes feels weird as it is the start of the week but if it's an artist you've been wanting to see, I guess it doesn't really matter. And it definitely wasn't the only show on that night as I knew of another 3. But I was looking forward to heading to The Powerstation, a venue I thoroughly enjoy visiting. 

As I arrived there weren't many people inside as Sweet Mix Kids took the stage. I suppose that could be due to the combination of early week show and multiple shows the same night. But the crowd seemed to continue to drip in as Sweet Mix Kids played a set full of remixed versions of some of our fave tracks. I have to say, I love how they have their won style with the big hats and sequinned masks.. It just provides another element to what they do. The crowd seemed to vibe along and Sweet Mix Kids really got them hyped for X Ambassadors with multiple cheers for them.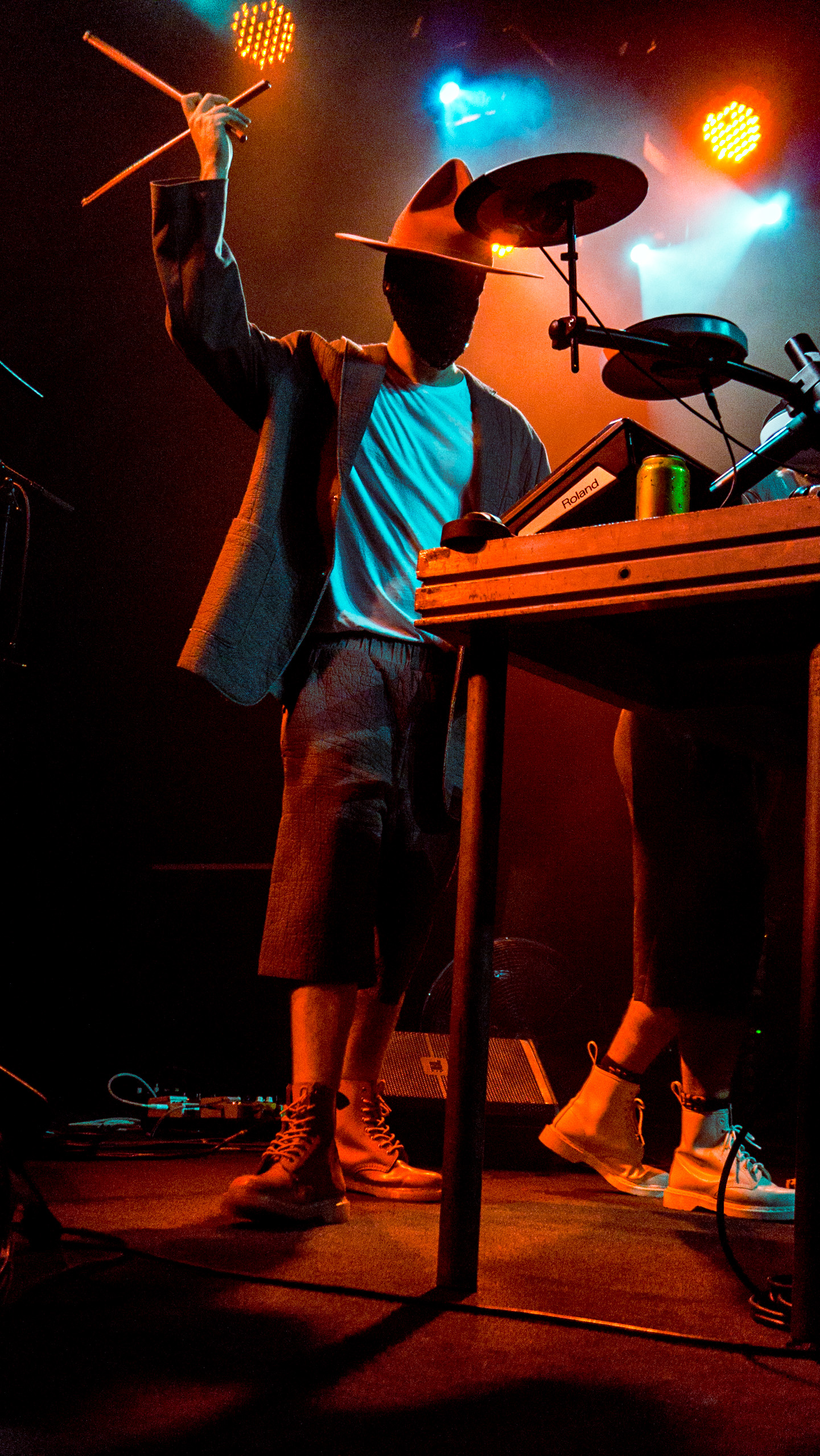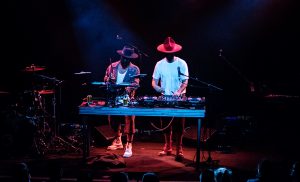 Posting set times are always a hit and miss as people may not turn up for the opening act, which is quite sad but also people then keep an eye on the time. X Ambassadors were due on at 21:30 but didn't take the stage until 22:00. Though if, like me, you look around to find out what's wrong, you would have noticed it was clearly something technical. But honestly I don't think it mattered. Though the wait was a bit longer, the music playlist has a bit of something for everyone and it just made the crowds excitement so much stronger when they finally did take the stage.

They all took the stage with such big smiles and just dove straight into 'Hey Child' off their new album Orion, which really just made the energy in everyone go from 0 to 100. The crowd was bouncing around screaming the words. I loved how Sam (vocalist) interacted with the crowd and those at the front. If he made eye contact with you he made sure you knew he truly meant it and was grateful you to be singing along with him. It was beautiful to see that appreciation between artist and fan. You couldn't fault Sam's vocals or energy. He hit high notes so effortlessly and with such a passion.

The crowd probably got to around 300 people which isn't a lot for The Powerstation but it was actually so nice to share such a special moment with the band in such an intimate setting. As it was their first time in NZ and also the first show of their World Tour. Though I'm sure a packed-out venue would be awesome, there really is something beautiful about a small personal crowd.
X Ambassadors had 2 backing band members. Russ Flynn on guitar & bass and Emily Moore on bass guitar, keys and vocals. She joined Sam on 'Confidence' and you would have really thought it was her voice on the original track. They were great and it was awesome to see a female on the stage. Though they also have a great female photographer (Anna Lee) on their team as well.

There was such a great positive energy and passion radiating off the stage. I don't know if that was also amplified by the colourful lights but it really was just such a great vibe. Sam jumped on a few instruments including the saxophone which I think is such an under appreciated instrument. It added another element to the tracks it was used for.

"A lot of our songs are about pushing through the hard times, coming out of the shit, perseverance etc. This isn't one of those songs. This is about feeling like shit. You are not alone. We've all felt like a low life. This is for all my low life's out there"

During the acoustic mashup that followed after 'Low Life' Sam explained that it was a technical issue that caused the delayed start. Apparently Casey's (keys & vocals) gear got messed up in transit but they managed to sort it enough to be able to play. Due to this they played 'Gorgeous' acoustically which Sam said he actually prefers and I have to say I do too. As fun as the original track is, the vocals really come through more on the acoustic version and it almost seems more emotional. Also Sam's high notes are just insane.

"I cannot wait to come back. Well I have to come back because I missed the trip to Hobbiton. I know I'm ashamed of myself". During 'Renegades' Sam jumped down to the barrier and held hands & sang with fans. It was incredible to see how happy the fans were to have that moment and this was clearly reflected in the smile on Sams' face too. Then he preceded to jump back on the stage and smash at the drums with Adam as the rest of the band all joined them just giving everything they had.

Then came the fake encore. I still don't like when artists do it but it is what it is. They did return to the stage pretty promptly though which was good. The encore was 'I Don't Know How To Pray' and 'Joyful'. Sam really displayed his vocal range and power with both tracks. Accompanied by Casey on the keys, it really was a beautiful way to end the show.

If you missed this show I feel sorry for you. If you were on the fence, you should have come. It was an incredible show and even though they said they'd be back, you really don't know if they will or when they will be back. But on this night, the few hundred that were there really shared a special moment with X Ambassadors.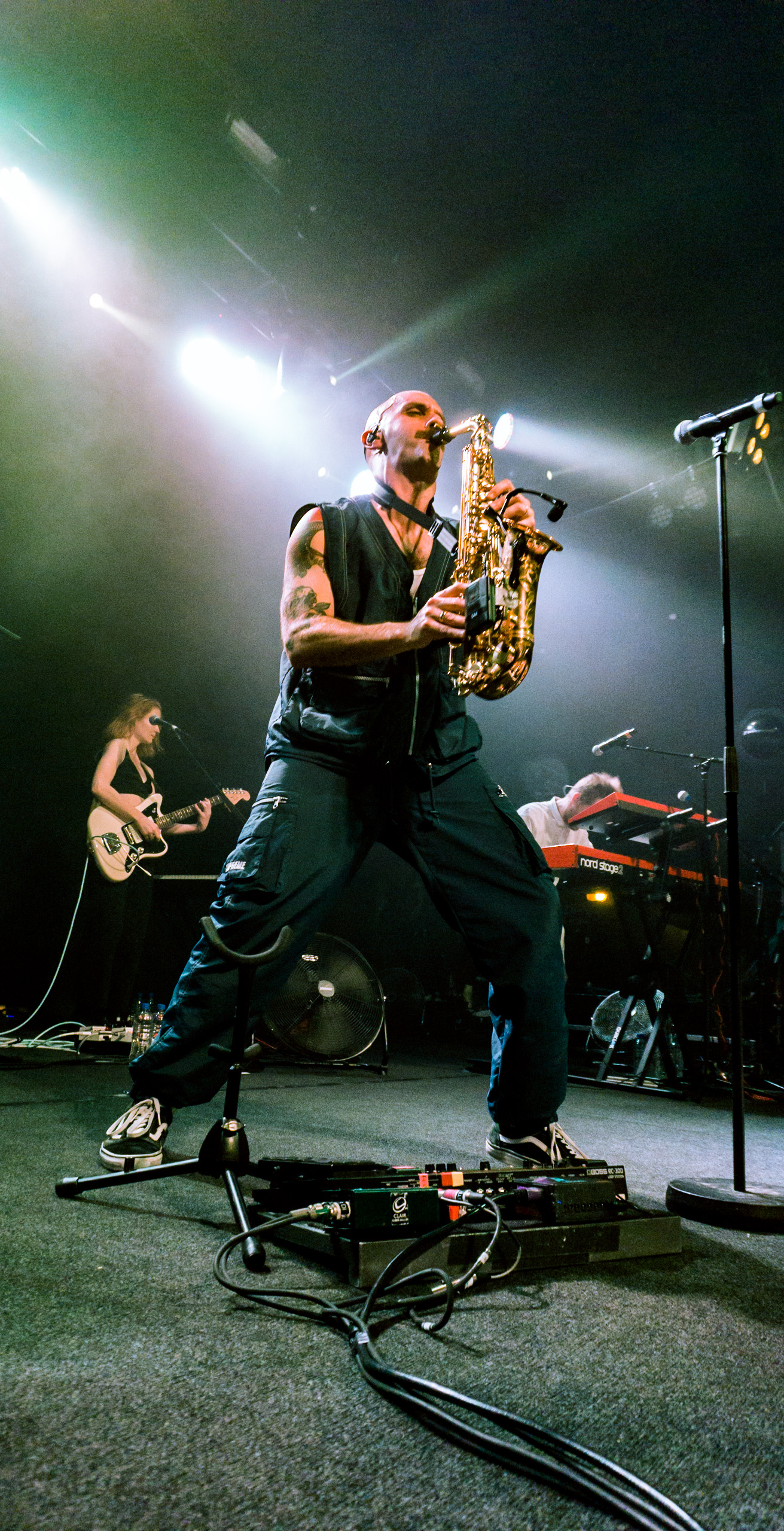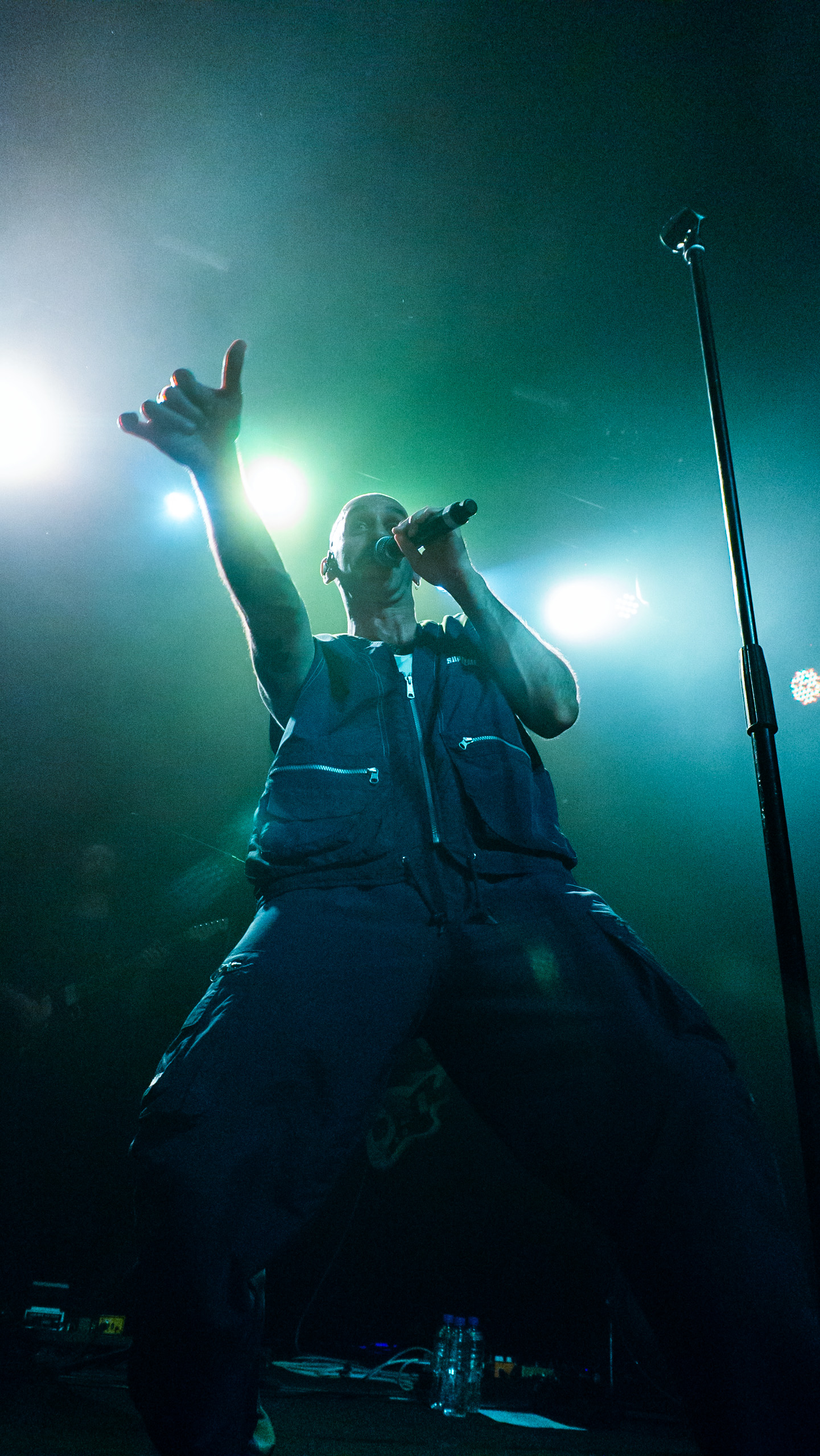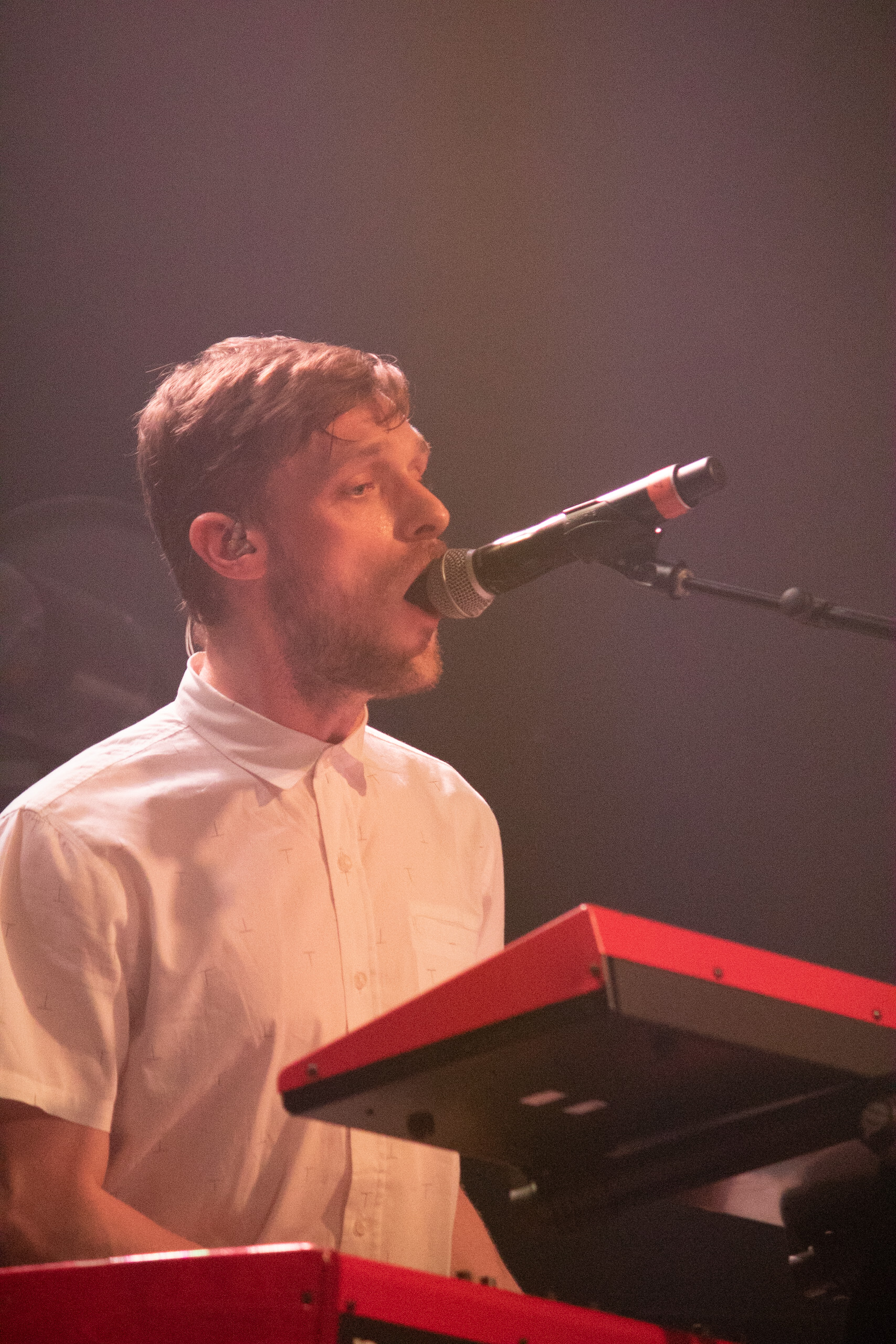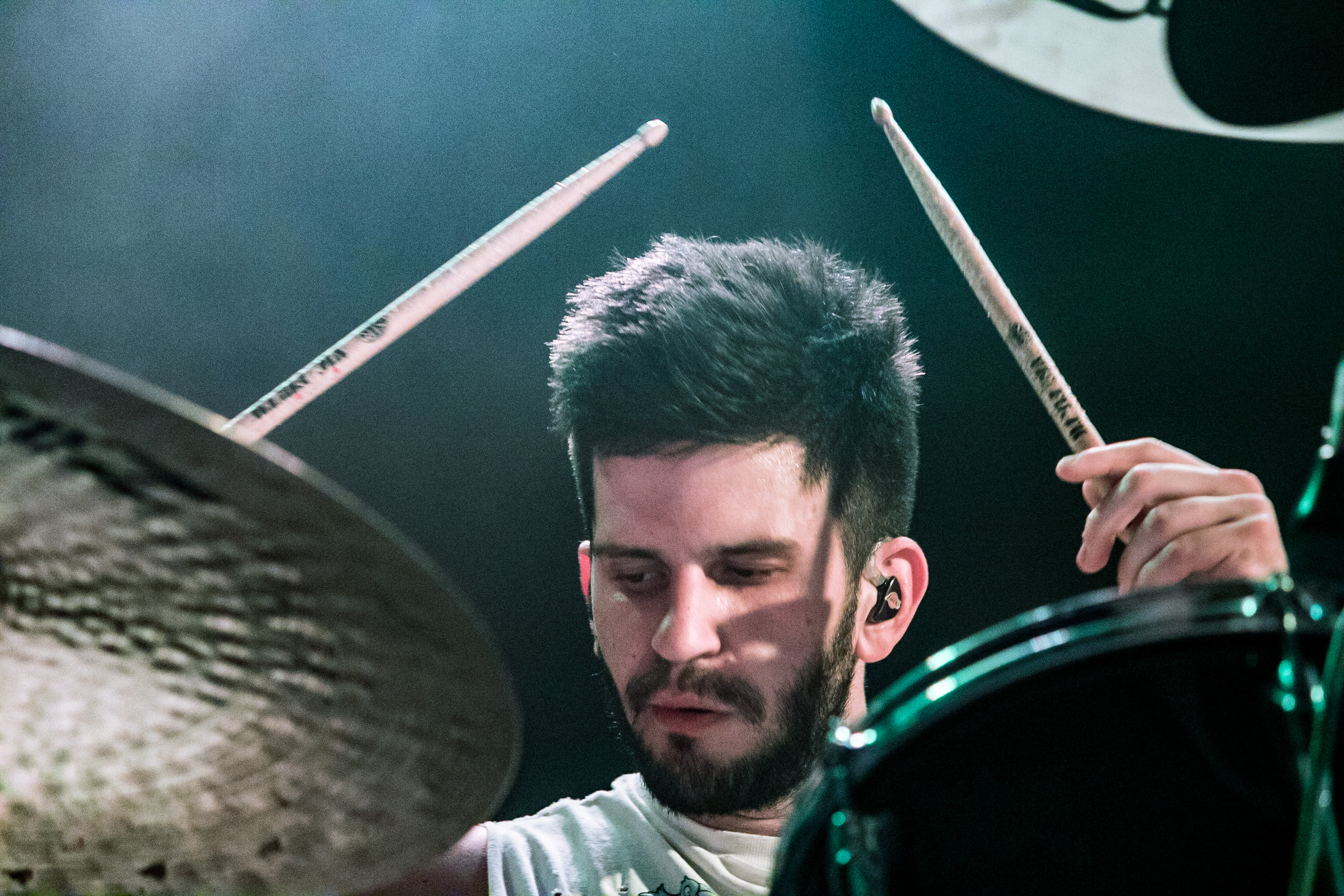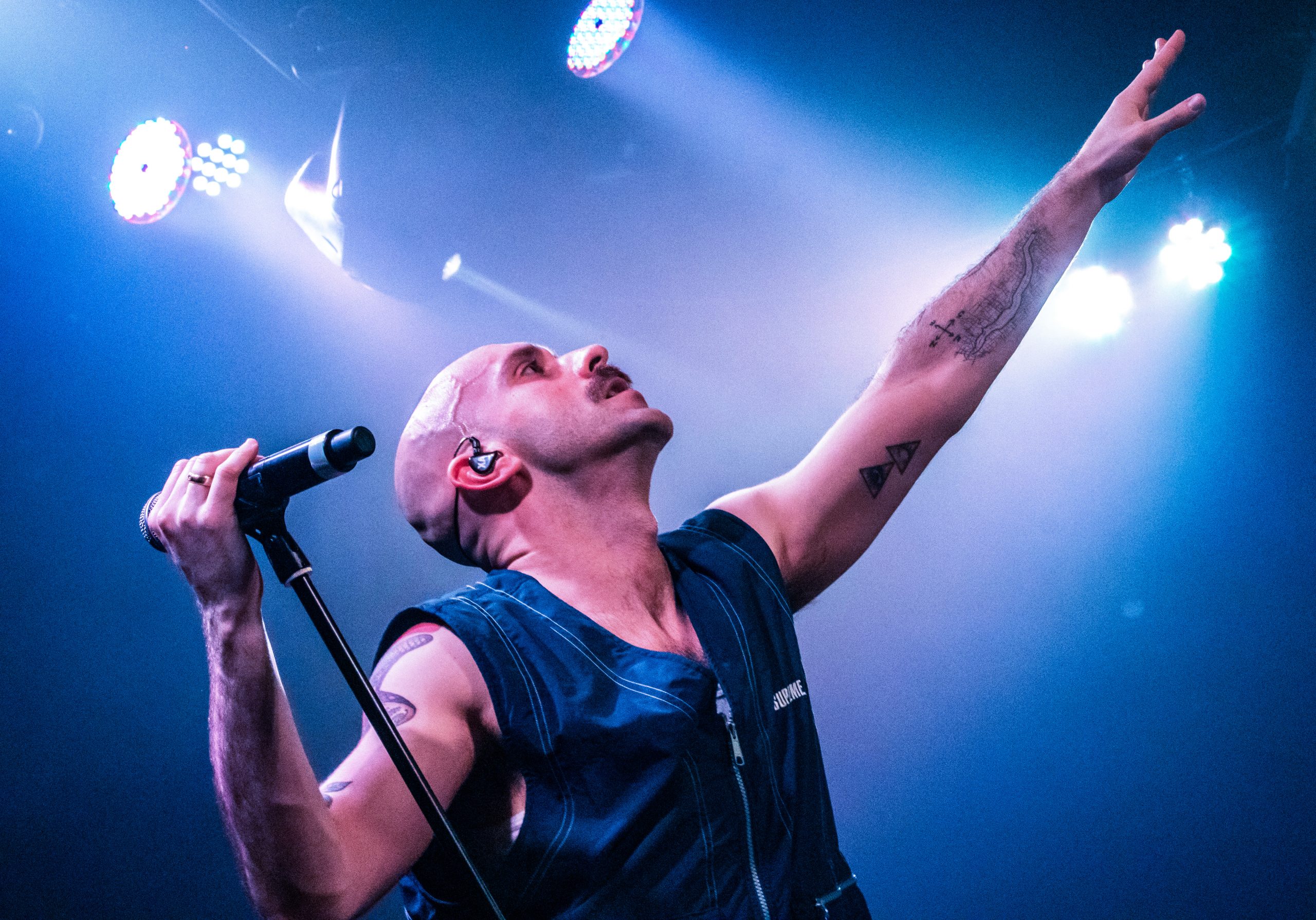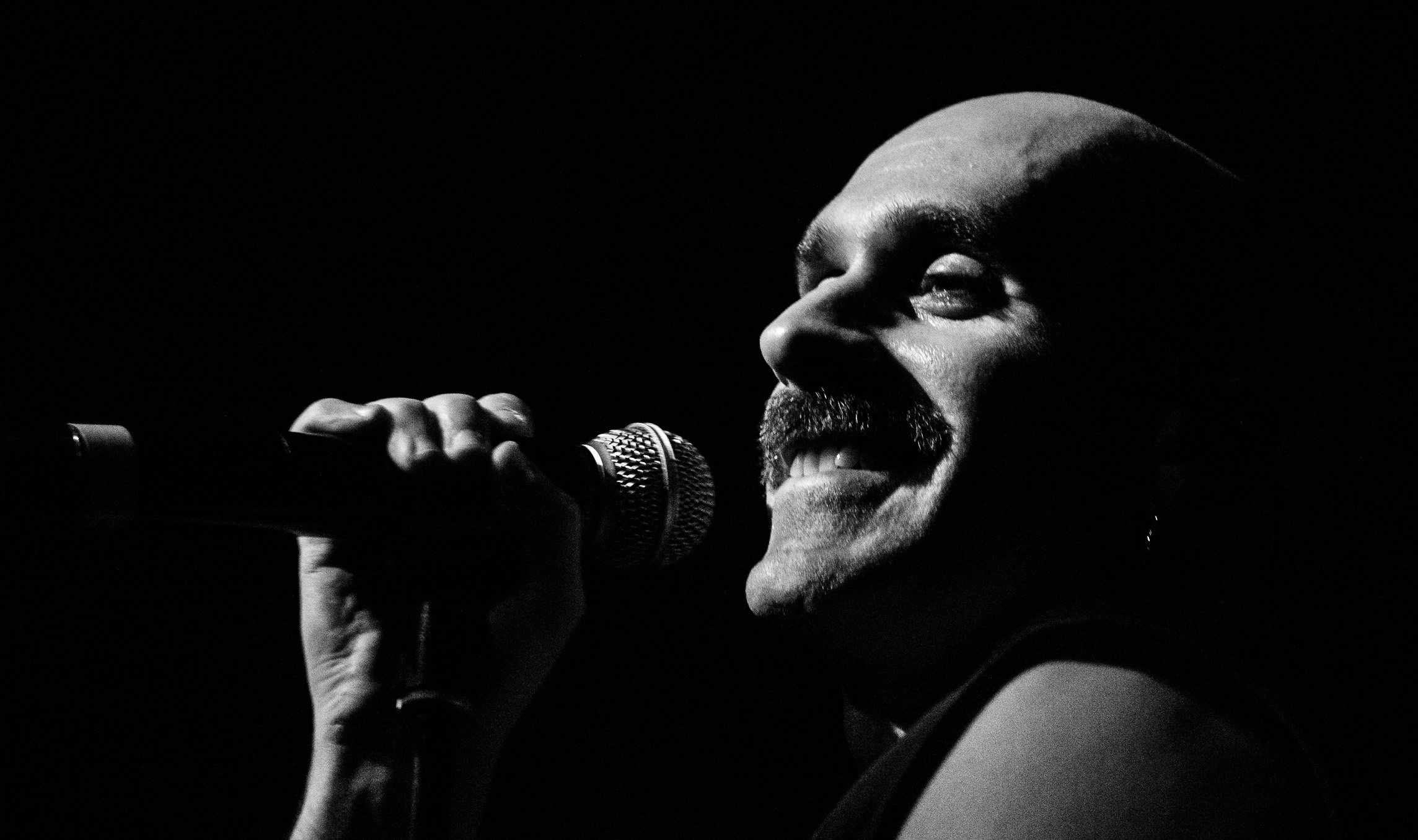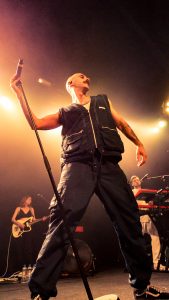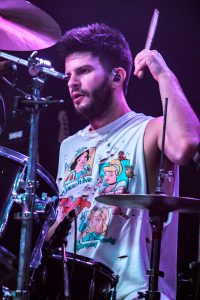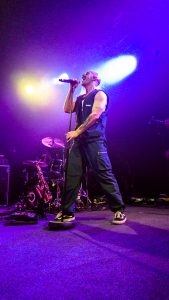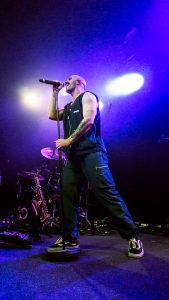 SETLIST:

Hey Child
Jungle
Boom
Quicksand
Don't Stay
Ahead of Myself
Confidence
Rule
Low Life
Home / In Your Arms / American Oxygen
Hold You Down
Wasteland
Unsteady
Gorgeous
Renegades
————————————
I Don't Know How To Pray
Joyful